Prevent bankruptcy with a PI agency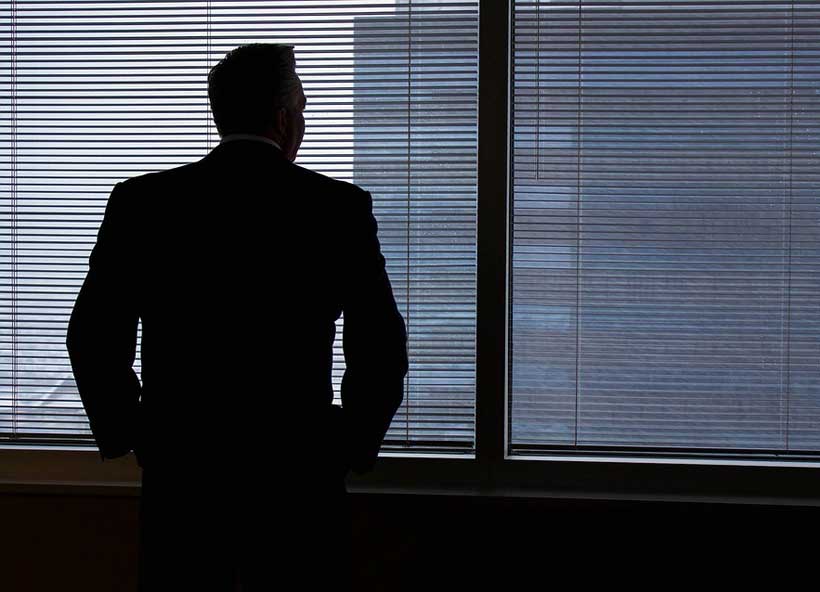 Filing for bankruptcy should be a transparent process. The person filing for bankruptcy should give an honest declaration of their incomes, expenses, and assets in exchange for having their debts discharged.
Unfortunately, this doesn't always happen.
A notable fraudulent activity committed by many debtors during the filling of their bankruptcy is the concealing of assets.
Concealing of assets refers to a situation where a debtor tries to hide some of their assets during a bankruptcy process. This is done so that these assets don't end up being used to pay the debtor's creditors. Once the bankruptcy period is over, the debtor gets their assets back. Thus, the person gets rid of their debt but still retains their assets.
Ways in which a debtor may try to conceal their assets during a bankruptcy filing process include:
· Transferring the assets to friends or family members
· Tying up assets in businesses or hidden companies
· Channeling assets to offshore accounts
· Some debtors pay more money to their creditors
· Buying of property or other expensive luxury items
· Creating fake mortgages, so the property looks like it has no value
· Buy assets such as bonds, insurance policies, annuities, or stocks
If you're a creditor and you suspect that your debtor may be trying to conceal their assets, you can seek the help of a Melbourne private investigators agency to help prevent bankruptcy.
What Can a Private Investigators Agency Do to Prevent Bankruptcy?
The court expects a debtor filing for bankruptcy to be honest about their debts and the value of their assets. During the case, the court will employ an asset discovery process through which it will gather information on the debtor's assets.
In addition to the information provided in court, creditors can also hire the services of a private investigator (PI) to locate hidden assets.
A private investigator will:
· Conduct a thorough investigation to locate hidden assets
· Prepare a report that they'll present in court as evidence
· Give a testimony in court regarding the hidden assets
Why Should You Hire the Services of a PI Agency?
If you're a creditor and you suspect foul play by your debtor during the filing of their bankruptcy case, you should consider seeking the services of a PI agency.
Such an agency will have access to databases and public records that can help them trace hidden assets. They also have the experience and the tools to conduct such an investigation, something you or your lawyer may not have.
A qualified PI will sift through the debtor's tax reports, online records, payroll slips, bank records, reports from family and friends, debts, property filings, addresses, references, and other data to locate processes and locations that may be proof of hidden assets. The right private investigator will also know bankruptcy laws and what it takes to satisfy a court that the debtor has hidden assets.
The agency may also have PIs with military and law enforcement background making them the right people for the job.
What Happens If the Debtor is found To Have Concealed Property
If after the private investigator's report and testimony the court is convinced that the debtor tried to conceal assets, lie about their income, or defraud the court, they may face the below consequences:
· The court will deny them a bankruptcy discharge which means they will still be obligated to pay you and other creditors
· The court will revoke an already granted discharge
· The debtor cannot discharge the debts in that case in any other subsequent bankruptcies
· The debtor may face criminal charges where the penalty may be a $250,000 fine or imprisonment of up to twenty years
If you suspect that a debtor who owes you money may be trying to defraud the bankruptcy process by concealing assets, you need to hire a Melbourne private investigators agency. A PI from the agency will review the case and reveal the truth. If they gather enough evidence to convince the court of the fraud, you might get your debt paid by the debtor.
How to Deal with Exam Stress and Anxiety
The exam is breathing down your neck, saying: "Hi, it's me, and you'd better be afraid of me!" You should definitely not be so! We are going to tell you what methods to use to overcome the stress and anxiety caused by the exam.
I draw your attention to the fact that this guide is dedicated to those who have at least learned something, on the one hand, and to those who, let's say, have too much motivation, that is, who is waiting for the highest result.
Unfortunately, not only exams bring much stress. For example, homework can do it as well. Don't worry – if you need to write an essay, you can get help online at EssayShark or check other similar websites here https://www.collegebasics.com/blog/online-assignment-services/. In this way, you can relax and get rid of stress.
Notes: a successful exam is not always about the one who has studied more and knows better.
Why? An exam is a test for self-control. It means that one who knows how to control himself or herself, to mobilize energy in the specific implementation of the desired action, wins, and passes the exam better than someone who is completely covered with anxiety, whose anxiety exceeds his or her ability to control himself or herself. Self-control in such situations, like any skill, can be trained.
So, let's move on to ways to bring the anxiety to the level of "I can handle it." On a piece of paper, write a list of your exam fears. What are you specifically afraid of? Why are you afraid of the exam? What happens if you do not pass the exam as well as you expect? I urge you to do this precisely in writing: the brain will do the work much more efficiently, trying to find a written wording, which will bring more clarity, it will be easier to deal with this in the future.
Opposite each fear, you need to write options for what you will do if this most undesirable result happens
That is, you remove an increased level of anxiety. The bottom line is that there are no hopeless situations, but we absolutely ignore it. It is important to think up reasonable options for yourself "what then?" so that irrational thoughts do not knock you out of an adequate state.
Possible fears
1."I'm afraid that I won't get the right amount of scores and won't enroll in the institution I want." Even if you don't get the required number of scores, you still have an alternative – to enroll at another university, to another faculty — there are lots of options. What if you like the institution you could enroll? Such a list of real actions to correct the situation of the not quite expected final of the exam will help you prepare yourself for a lower result, accept it and calmly outline the ways and tasks for the future, and what to do. Such a technique will naturally lower anxiety to an acceptable level with which one can already achieve only one of his or her many heights in life.

2."I'm afraid of discontent or disappointment from my parents." Honestly, you can talk to them both before and after the exam. The conversation before: say that you need their support and not condemnation, that you are afraid to upset them. The conversation after: show them that the exam has not broken you and that you will go further and try to achieve your goals. Parents love you, their chagrin and disappointment are caused mainly by concern for you and the desire that everything worked out in your life. All normal people, including your parents, had their failures and mistakes, and they coped. You can cope; for this, you only need to help your parents continue to believe in you: do not relax, but continue to learn and work on yourself.

3."I'm afraid that I can't stand the tension, there will be a panic, and I will fail at the exam." Remember that you already have certain personal victories, successes, and good results. Recall in memory all your successful experience and rely on it as if you already did it, and not someone else! You were the one to do it! This is called self-support.


What to do if a strong attack of anxiety begins and you start to feel that the exam turns into a nightmare and horror?
The easiest and most affordable option is to breathe deeply using your stomach: imagine that a balloon is inflating and deflating in your stomach. Inflate it through the nose on the count of one-two-three and blow it through the mouth, combine lips with a tubule, on the count of one-two-three-four. Do this four to six times. This will help calm the heart rate, increasing with panic.

Our emotions are always somehow reflected in the body: facial expressions, posture, movements change. For example, our faces blush because of embarrassment, and we stop breathing. Try to reverse the maneuver: with willpower during a panic, start smiling. The reverse mechanism will work: with a smile, joy begins to appear, something funny is remembered, the anxiety will not be able to resist and will begin to recede.

Do not try to purposefully suppress anxiety, trying to persuade yourself to calm down. Remember that any emotion has a beginning and an end, and we must clearly understand that this is our emotional life. Any emotion passes, fear, and anxiety will also pass – this is how the human body works.


An important point – do not be afraid to spend three to five minutes on one or more of these tricks during the exam. This is better than to be scared or panic, even more provoking within yourself the anxiety and horror of failure.
Your brand needs to be on Twitter, here is why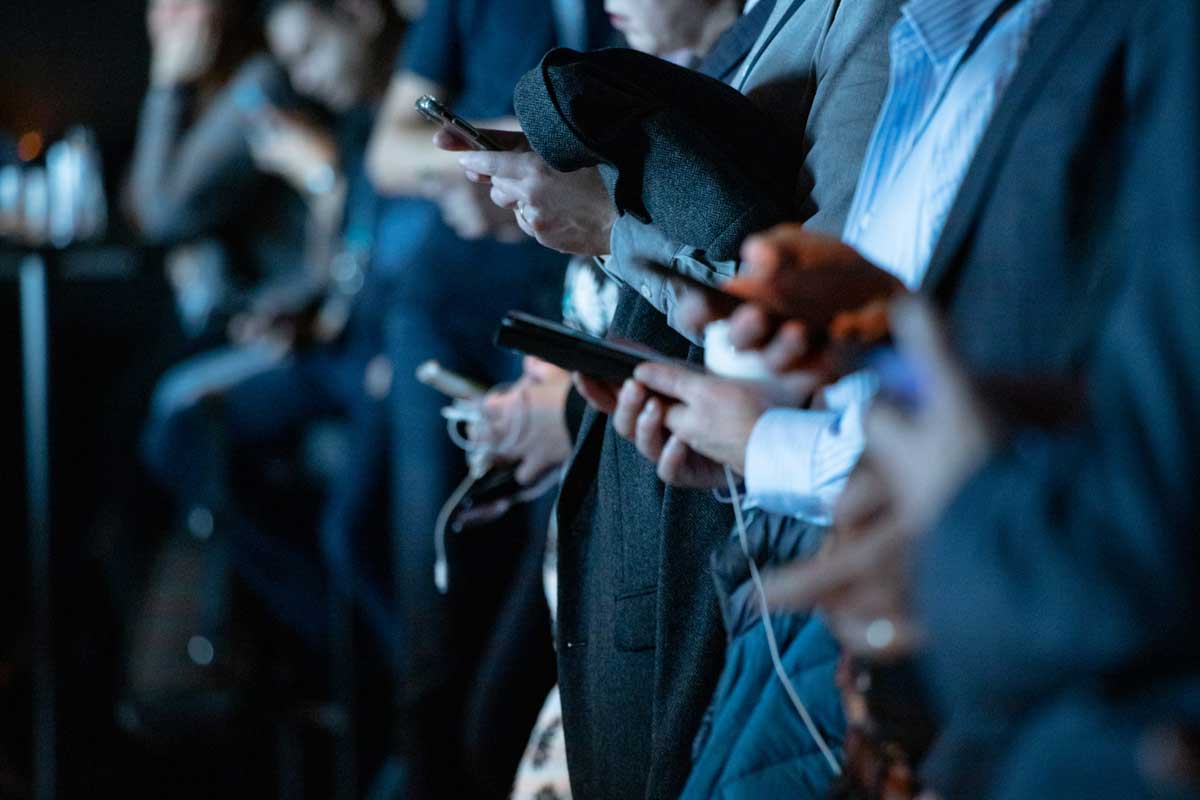 Most of us are familiar with doing business physically through stores, but with the introduction of the internet, there are new ways that businesses can showcase and sell their products or services. One of the most used avenues for that is social media which comes with many alternatives depending on the target market you are looking for. While some cater to specific age groups, others cater to multiple age groups. There's a platform for everyone and more are still coming onto the scene.
Some popular social media platforms include Facebook, Instagram, TikTok, and Twitter. Our focus is on Twitter which is a text-based platform that allows sharing of information in real-time. Many brands are leveraging the power of Twitter to increase their brand awareness that potentially could result in sales. This can only happen by drawing in more followers either by yourself or using growth services. It is very easy to buy real Twitter followers via a growth service like Twesocial, and the choice is dependent on your budget and capacity. Some of the reasons why Twitter should be on your social media platform list will be shared in this article.
Talk to Consumers
Twitter is an interactive platform. Besides sharing content about your brand, you get to interact through their different engagement features such as retweets, likes, and comments. This creates a voice behind your brand that allows users to connect. Users want to associate with brands that sound human which means they speak and respond to their queries. Due to its real-time sharing features, you also get to share as much as you can with users that helps them get to know what your brand is all about and what value it can add to them. Being communicative on Twitter will also help you build trusting relationships with your audience and create a devoted community faster. To make this process even more efficient and less time-consuming, you can also buy Twitter followers for your brand account and create your own fanbase with ease.
Drive Traffic
There are options in your profile to add different things including a bio, profile picture, and link to your website. If your bio is attractive, customers may be drawn to investigate more through your website which you should include in the profile. This means it will drive traffic toward your site. Additionally, you may add a link in responses to questions asked by users on Twitter that can direct them to sections of your site that answer their questions. This gives your website more visibility and allows users to get much more information than they may be able to find on your Twitter page.
Research Your Sector
Fortunately, Twitter has so many other businesses that may be in your niche. To understand how your niche works, you may consider doing research through Twitter on the competition to help you understand the ins and outs and guide you on what works best both on and off social media. You do not have to learn it all on your own if you can leverage social media. You can learn some marketing tactics like hosting promotions, events, using hashtags, and using videos in your tweets to boost engagement. There is a lot of benefit to using Twitter to research the best ways to market your business and stand out from the competition.
Convenience
You do not need to carry a whole marketing team with you to tweet. Since Twitter is available on mobile devices, you can take it anywhere you go including your trips, and still be able to post and engage with your customers at any time. This means you can respond to customer queries anytime and anywhere. This makes a brand more available to customers which can help it stand out in a time where people want immediate responses to their queries. Additionally, it is also free to join Twitter which makes it very affordable for any business especially those starting.
Conclusion
Twitter is a great platform once you learn how you can use it best to create awareness about your brand. It offers many features that if used right, can push your business to the next level. Since information is regularly changing on the platform, you can constantly update posts to get more engagement depending on your niche. The value you get includes convenience, a research resource, increasing website traffic, and engaging consumers.
If you want an affordable means to get the word out and interact with customers regularly, you should consider Twitter and all its features. Used correctly, the sky's the limit for your business.
How Twitter can help your business
Twitter is easily one of the leading online platforms which encourages networking on a global scale. The number of users, more than 300 million, is staggering and this is not through sheer luck on their part. The virtual destination provides many advantages including a delectable smorgasbord of ideas for your business. Avoid it at your peril. Here, you can in very little time, easily and cost-effectively develop your brand, its awareness, relationships with customers, past, present, and future, especially if you decide to buy real Twitter followers. A tweet is a post, Twitter style. It will include content, copy and visuals are possible, which captivate your followers. Playstation, Starbucks, and Chanel are among the most popular brands, with a combined following of 42 million people. Brainstorm these ideas as relates to your business and upon implementation, you'll enjoy their effects.

1. Brand Story
The story about your multi-faceted business should be diligently threaded across your content calendar. Whether your business is complex in its offering or not, your tweets must be diverse in their topic. Impress with accolades received, ooze humility sincerely with a question about a product color you're grappling with, showcase team member achievements, or the fun on offer at the trade expo you're attending. Your followers will be converted to loyal and long-term customers if you bear all, professionally. Because Twitter is such a good place to build a dedicated community, you should use it for your own good. The best way to ensure stable community growth is to buy Twitter followers for your account and see the immediate results for your business.

2. Generate Traffic
Social media content calendars often include a call to action, usefully encouraging a specific activity and how and where to do so, which very often will direct the individual to your website, blog, or perhaps an insightful video. Twitter generates traffic to your other important locales, which is one or more steps closer to a purchasing decision. This is what you want and lots of it!

3. Tweet from Anywhere
If your launch strategy includes activity on Twitter next Wednesday, while you'll be basking in the sun on a beach in the Mediterranean, finally enjoying a long overdue vacation, execute it from your lounger, on your mobile device. You don't need your larger devices to navigate Twitter and enjoy success. The ease with which you can communicate with followers easily categorizes this platform as one of enormous convenience.

4. Massive Reach
You have never had this number of people quite literally at your fingertips. Be crystal clear about who your target audience is. That your offering has a 250km radius limitation, is crucial information. If you have a limited quantity of an item, your content must reference this. You do not want to disappoint someone continents away, who thinks that what you offer is theirs for the taking when that is not the case. You have an opportunity for massive reach. Plan well and your bottom line will impress all stakeholders.
5. Research Competitors
Know what your competitors are doing. Follow their Twitter profiles and make note of what type of content tends to elicit the greatest level of engagement, good or bad. Follow some of their more active followers, which may lead you to more like-minded prospects. Keep a close eye on their influencer activity. All this research will provide a useful understanding and may inform some of your future choices. However, Twitter has over 350 million monthly users, so avoid focusing your efforts on trying to out-perform them. Focus instead on doing what you do, to a level of excellence and soon enough, your competitors will be following your lead.
Twitter must be included in your comprehensive marketing campaign. Its statistics are indicative of an organization that understands very well what it can do for you and it supports your success, with continual enhancements, all of which will continue to generate traffic, conveniently.