Prevent bankruptcy with a PI agency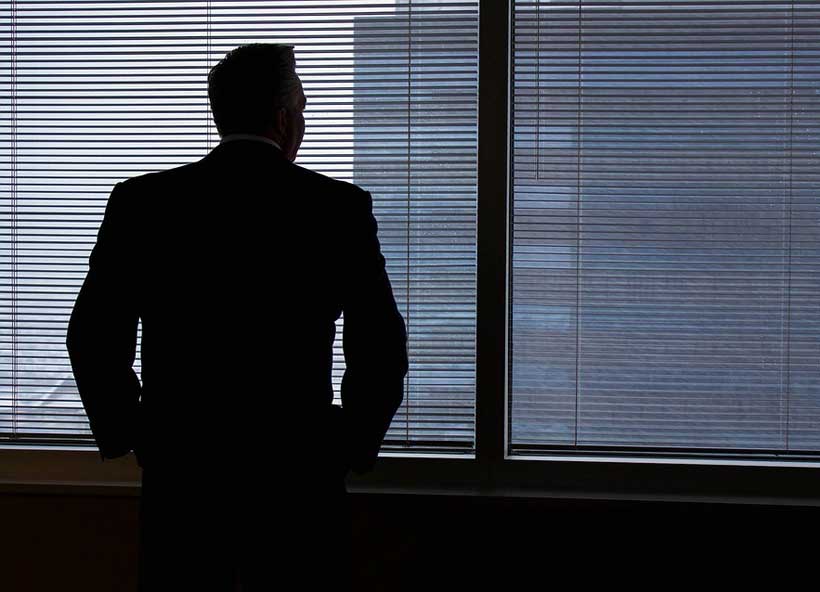 Filing for bankruptcy should be a transparent process. The person filing for bankruptcy should give an honest declaration of their incomes, expenses, and assets in exchange for having their debts discharged.
Unfortunately, this doesn't always happen.
A notable fraudulent activity committed by many debtors during the filling of their bankruptcy is the concealing of assets.
Concealing of assets refers to a situation where a debtor tries to hide some of their assets during a bankruptcy process. This is done so that these assets don't end up being used to pay the debtor's creditors. Once the bankruptcy period is over, the debtor gets their assets back. Thus, the person gets rid of their debt but still retains their assets.
Ways in which a debtor may try to conceal their assets during a bankruptcy filing process include:
· Transferring the assets to friends or family members
· Tying up assets in businesses or hidden companies
· Channeling assets to offshore accounts
· Some debtors pay more money to their creditors
· Buying of property or other expensive luxury items
· Creating fake mortgages, so the property looks like it has no value
· Buy assets such as bonds, insurance policies, annuities, or stocks
If you're a creditor and you suspect that your debtor may be trying to conceal their assets, you can seek the help of a Melbourne private investigators agency to help prevent bankruptcy.
What Can a Private Investigators Agency Do to Prevent Bankruptcy?
The court expects a debtor filing for bankruptcy to be honest about their debts and the value of their assets. During the case, the court will employ an asset discovery process through which it will gather information on the debtor's assets.
In addition to the information provided in court, creditors can also hire the services of a private investigator (PI) to locate hidden assets.
A private investigator will:
· Conduct a thorough investigation to locate hidden assets
· Prepare a report that they'll present in court as evidence
· Give a testimony in court regarding the hidden assets
Why Should You Hire the Services of a PI Agency?
If you're a creditor and you suspect foul play by your debtor during the filing of their bankruptcy case, you should consider seeking the services of a PI agency.
Such an agency will have access to databases and public records that can help them trace hidden assets. They also have the experience and the tools to conduct such an investigation, something you or your lawyer may not have.
A qualified PI will sift through the debtor's tax reports, online records, payroll slips, bank records, reports from family and friends, debts, property filings, addresses, references, and other data to locate processes and locations that may be proof of hidden assets. The right private investigator will also know bankruptcy laws and what it takes to satisfy a court that the debtor has hidden assets.
The agency may also have PIs with military and law enforcement background making them the right people for the job.
What Happens If the Debtor is found To Have Concealed Property
If after the private investigator's report and testimony the court is convinced that the debtor tried to conceal assets, lie about their income, or defraud the court, they may face the below consequences:
· The court will deny them a bankruptcy discharge which means they will still be obligated to pay you and other creditors
· The court will revoke an already granted discharge
· The debtor cannot discharge the debts in that case in any other subsequent bankruptcies
· The debtor may face criminal charges where the penalty may be a $250,000 fine or imprisonment of up to twenty years
If you suspect that a debtor who owes you money may be trying to defraud the bankruptcy process by concealing assets, you need to hire a Melbourne private investigators agency. A PI from the agency will review the case and reveal the truth. If they gather enough evidence to convince the court of the fraud, you might get your debt paid by the debtor.
50 Firms Collaborate to Champion Next Gen Careers in Industry
The World Economic Forum today launches the New Generation Industry Leaders (NGIL) programme, a global community of fast-rising young industrialists to accelerate environmental and social progress in manufacturing and production sectors, transforming perceptions and inspiring a new generation to take up a career in industry.
Over 50 world-leading companies in the production ecosystem, including Apple, DHL, Johnson & Johnson, Rockwell Automation, Siemens and Stanley Black & Decker, are supporting the NGIL programme. Beyond proposing their young leaders to join the community, these companies are making their training materials available to the community and executives are acting as mentors for the community members.
Emerging technologies are transforming industries as diverse as automotive, chemicals, electronics, healthcare and textiles. But industrial production is facing a skills shortage in all areas from R&D and design to consumer behaviour and end-of-use cycles. Research from global consulting firm Korn Ferry found that by 2030, there will be a global human talent shortage of more than 85 million people, which could result in $8.5 trillion in unrealized annual revenues. The New Generation Industry Leaders community will play an active role to address these challenges.
Mark Maybury, Chief Technology Officer of Stanley Black & Decker said: "Stanley Black & Decker is honored to contribute to the establishment of the NGIL community which fills a critical gap in the leadership development of future industrial leaders. This programme inspires the next generation through exposure to visionary industrial leaders, cross connecting this worldwide cohort to foster peer-to-peer learning and transforming their future by accelerating their growth and focusing their purpose on global challenges."
Tanja Küppers, Chief Operating Officer of DHL Supply Chain Europe, Middle East and Africa, said: "New Generation Industry Leaders have the ability to push innovative minds and fire up the hearts of people to reach great heights of sustainable performance; by embracing connectedness with the business, society and environment they act as responsible leaders towards their workforce, customers and partners."
Members of the New Generation Industry Leaders programme are nominated by senior executives from their respective companies and organizations. The first cohort of leaders numbers over 100, of whom half are women. They represent more than 20 countries and 12 industrial sectors, including energy, automotive, mining and metals. Each cohort of new leaders will embark on an 18-month journey embracing the following principles and activities:
· Get inspired: learning modules in strategy, leadership and operations, delivered by thought leaders, CEOs and senior executives from the production ecosystem.
· Connect: peer networking sessions to learn from each other's unique workplaces and career experiences and to share ideas, challenges and solutions.
· Transform: smaller cross-industry teams to help accelerate responsible industry transformation and co-create new ideas to get the world excited about new opportunities and innovations in manufacturing and production.
Members agree to collaborate to drive positive change within each impact area in their own organizations, with the goal of leveraging their shared efforts to engage with and attract younger generations.
Jeremy Jurgens, Managing Director at the World Economic Forum, said: "The transformation in manufacturing and production being driven by the Fourth Industrial Revolution can only succeed with the leadership and collaboration of young professionals. We are thrilled to announce the launch of this inaugural group of exceptional leaders who will challenge their peers to embrace the incredible opportunities promised by a career in industry."
Lawrence Whittle, Chief Executive Office of global technology firm Parsable, said: "Today's factories are the most technologically advanced work environments in the world. So much innovation is happening in industrial sectors. But industry has an image problem – it's not seen by young people as tech-savvy or future-focused. We urgently need to change perceptions around a career in manufacturing to attract and retain the finest talent from mobile-first generations."
Clean Skies for Tomorrow Leaders: 10% Sustainable Aviation Fuel by 2030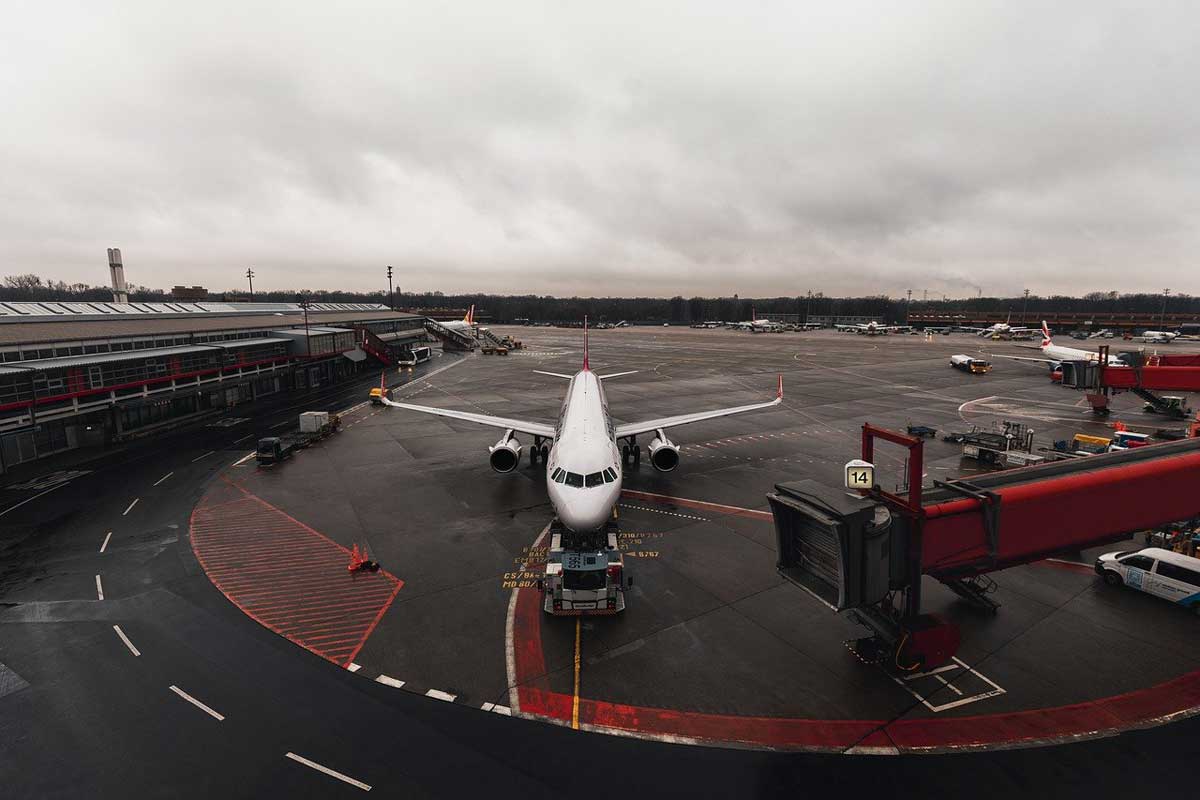 Today, 60 companies in the World Economic Forum's Clean Skies for Tomorrow Coalition – whose mission is to accelerate the deployment of sustainable aviation fuels (SAF) – achieved a milestone on the path to net-zero emissions by 2050 by working together to power global aviation with 10% SAF by 2030.
As aviation remains a "hard to abate" sector in reducing Green House Gas (GHG) emissions, strong climate action from the industry is particularly important as travel begins to return to pre-pandemic levels. Accelerating the supply and use of SAF technologies to reach 10% of global jet aviation fuel supply by 2030 is a significant move to put the aviation industry on the path to net-zero emissions.
This will only be possible through the concerted effort of industry leaders. The following organizations have signed the 2030 Ambition Statement:
Accenture
ACME
Airbus
Airports Council International
American Airlines
ANA Holdings Inc
Bangalore International Airport Limited (BIAL)
Bank of America
Biodiesel Association of India (BDAI)
Boeing
Boston Consulting Group
bp
British Airways
Caphenia
Carbon Engineering Ltd.
Cathay Pacific Airways
Council on Energy, Environment and Water (CEEW)
Deloitte
Delta Air Lines
Deutsche Post DHL Group
Dubai Airports
Enerkem
ENI
Fraport
Fulcrum BioEnergy
Heathrow Airport
Honeywell
Iberia
Indian Institute of Petroleum
International Airlines Group
Japan Airlines
KLM Royal Dutch Airlines
Kuehne+Nagel
LanzaJet
LanzaTech
McKinsey & Company
Neste
Norsk e-Fuel AS
Novo Nordisk AS
oneworld alliance
Ørsted
Praj Industries Limited
Punjab Renewable Energy Systems Pvt Ltd
PwC
Qatar Airways Group
Rolls-Royce
Royal Schiphol Group
San Francisco International Airport
Shell
SkyNRG
SpiceJet
Suncor
Sunfire
Sydney Airport
The Energy and Resources Institute (TERI)
TotalEnergies
United Airlines
Velocys
Virgin Atlantic
Visa Inc.
Signatory companies include airlines, airports, fuel suppliers and other aviation innovators from around the world. They also include non-aviation companies that rely on corporate air travel for their business operations, demonstrating that the responsibility of decarbonizing the industry lies with all those who depend on the aviation sector.
"Achieving our ambition will require commitment, innovation and cross-industry collaboration from a wide range of stakeholders," said Lauren Uppink Calderwood, Head of Aviation, Travel and Tourism at the World Economic Forum. "We are calling on governments, international organizations and others to work with us to take important steps forward through new policies, targeted investments and regulations that create a level playing field while incentivizing transformation."
This statement is also in full support of the UN High Level Climate Champions' 2030 Breakthrough Outcome for aviation, one of over 30 sectoral near-term targets that are critical to halving emissions by 2030 and delivering the promise of the Paris Agreement.
Achieving net-zero aviation
SAF is fully compatible with existing aircraft and is a viable industry solution in the transition to 2030 and beyond. Members of the Clean Skies for Tomorrow Coalition are championing the commercial scale of viable production of sustainable low-carbon aviation fuels (bio and synthetic) for broad adoption in the industry.
Actors across the aviation eco-system agree on the need to first reduce, as far as possible, the emissions caused by the sector. This reduction can be achieved through efforts including the optimization of routes, increased energy efficiency from aircraft design and improved ground operations. Stakeholders such as airports can play an increasingly important role in the adoption and uptake of SAF by developing SAF operational plans or kickstarting co-funding mechanisms.
Synthesized from sustainable, renewable feedstocks – such as municipal waste, agricultural residues and waste lipids, or developed through a power-to-liquid route – SAF has already fuelled more than 250,000 commercial flights.
Difficulties remain in getting SAF to scale up production due to its prohibitively high price gap with fossil-based jet fuel, resulting in a "chicken and egg" problem with supply and demand. Costs will fall if production scales up, but fuel providers are facing headwinds due to high price pressure on low SAF demand, and high risks associated with policy and investment uncertainty. Demonstrating sufficient demand and policy certainty will be crucial to building investor confidence, hence the power of this major commitment from the leading companies in the aviation energy value chain.
Sustainable Aviation Fuel Certificate (SAFc) system
To make this concerted effort possible, the Clean Skies for Tomorrow Coalition has developed a Sustainable Aviation Fuel Certificate (SAFc) system, a new accounting tool that will allow SAF emissions reductions to be claimed by travellers and cargo customers if they are willing to cover the higher costs.
The proposed system also handles fuel supply chain logistics by delivering SAF stock to airports nearest the production plants. With existing technologies and digital demand platforms such as the SAFc, best-practice sustainable aviation can reduce GHG emissions on a lifecycle basis by up to 80%.
The key to long-term net-zero aviation will be to incentivize demand for SAF-fuelled air travel. With this ambitious 10%-by-2030 coalition commitment, members are motivated to aggregate demand for carbon-neutral flying. Some are championing mechanisms including co-investment vehicles, industry-backed policy proposals, and creative value-chain stimulus programmes for corporate passenger and transport business customers.
Expert Thoughts
"Progressing the development and commercial deployment of sustainable aviation fuel (SAF) is crucial to decarbonising the aviation industry. We are investing heavily in the development of SAF and have partnerships with Velocys in the UK and LanzaJet in the US which could see us powering our flights with sustainable fuel as soon as next year," says Sean Doyle, British Airways' Chairman and CEO. "Earlier this month we were delighted to collaborate with bp to source enough sustainable aviation fuel with respect to all our flights between London, Glasgow and Edinburgh during COP26, substantially reducing the emissions associated with taking our customers to and from COP26 by up to 80% compared to traditional jet fuel. We need continued support from Government to scale up the development and use of SAF, which will be a game changer for our industry."
"Delta is looking to the future of sustainable aviation while addressing the current impact of our carbon emissions. It is why we committed to carbon neutrality in March of 2020 and why we have also committed to setting a science-based targets to align with the Paris Agreement," said Ed Bastian, CEO, Delta Air Lines. "This partnership with Clean Skies for Tomorrow builds a future for sustainable aviation by bringing together a coalition that will accelerate the supply and use of SAF technologies."
"Our announcement today to reach 10% SAF by 2030 emphasizes our commitment to the planet and prosperity. Upscaling SAF with a global approach will boost India's economy," Ajay Singh, Chairman & CEO, SpiceJet. "Accelerating the SAF industry with a global approach will bring opportunities for economic growth and transformation in India."
"We're proud to be joining forces with more than 50 companies collectively committing to powering global aviation with 10% sustainable aviation fuels by 2030. It's a crucial milestone towards achieving net zero flying by 2050," says Shai Weiss, CEO, Virgin Atlantic. "From partnering on sustainable aviation fuels with LanzaTech in 2011, to becoming a founding member of the Jet Zero Council, Virgin Atlantic has been leading on sustainability for more than 15 years. Our partnership with Clean Skies for Tomorrow is another step forward in accelerating the global transition to sustainable aviation."
Over 50 Companies Reporting on Stakeholder Capitalism Metrics as International Support Grows
The World Economic Forum announces today the continued growth of the coalition of companies supporting the Stakeholder Capitalism Metrics initiative. Since January 2020-2021, over 100 companies have shown support for this initiative with over 50 already including the metrics in their 2020-2021 reporting materials.
Drawn from existing standards, the Stakeholder Capitalism Metrics provides a set of metrics that can be reported on by all companies, regardless of industry or region.
The metrics also offer comparability, which is particularly important for informing ongoing efforts to create a systemic, globally accepted set of common standards for reporting on sustainability performance.
"We are delighted to see so many companies joining this effort and, even more so, excited to see many already implementing the metrics into their reporting," said Olivier Schwab, Managing Director, World Economic Forum. "This is the first time we have publicly seen this breadth of data from global companies across sectors on ESG factors. The Stakeholder Capitalism Metrics are already demonstrating that consistent and comparable ESG reporting can help articulate to stakeholders the collective contribution of ESG commitments."
The World Economic Forum is currently a member of the IFRS Foundation's Technical Readiness Working Group, which is providing technical proposals to enable a running start for the potential International Sustainability Standards Board (ISSB) under the IFRS Foundation's governance structure to be announced by COP26. The Stakeholder Capitalism Metrics are a key input to this work and serve as an important preparedness tool for companies until global sustainability-related disclosure standards are established.
An early analysis of reports already incorporating the Stakeholder Capitalism Metrics in mainstream reporting demonstrates that it is now easier to consistently measure individual company progress against critical ESG areas, as well as the collective impact of those companies committed to reporting the Stakeholder Capitalism Metrics. An initial analysis of the first reports indicates the power of cumulative impact from the private sector together.
The emerging picture of the scale in which business is contributing to society is positive. An initial analysis of the first 45 reports from companies shows how companies are building skills for the future, with over $1.5 trillion invested in training. They also indicate that companies are innovating for better products and services, with over $20 trillion spent on R&D and $23 trillion in cumulative multi-year innovation investments. Lastly, they are contributing to their communities and social vitality with nearly $140 trillion in taxes.
Building trust and transparency
In today's context, businesses are facing increasing pressure to deliver sustainable prosperity while minimizing their climate impact, engaging a diverse workforce and many other deliverables. The Stakeholder Capitalism Metrics allow businesses, across industries, to measure, manage and disclose their impact on these ESG factors effectively.
Further benefits, as relayed by the companies, also include the ability to communicate through reporting. A company's performance and progress can enact change within the organization, secure investments upfront to reduce future costs and gain efficiencies in the long term and increase transparency to build trust with stakeholders.
Companies have also faced some challenges reporting on the Stakeholder Capitalism Metrics. These include data accessibility, jurisdictional challenges and data-processing capabilities. Despite these challenges, corporate support for ESG reporting and the Stakeholder Capitalism Metrics initiative continues to grow and the Forum will continue to invite all of its partners to join this initiative.
Companies that have committed to the metrics since January 2021 include:
Allied Irish Banks
ALROSA
Bain & Company
Biogen
Crescent Enterprises
Crescent Petroleum
Diligent Corporation
Enel SpA
Engro Corporation
EQT
Ericsson
Galp
Gingko Bioworks
Hanwha Asset Management
Henry Schein
Hyundai Motor Group
Intesa Sanpaolo
Koç Holding
Mitsubishi Heavy Industries
Nasdaq
Norilsk Nickel
Occidental
Olayan Financing Company
Olayan Saudi Holding Company
Orkla
PETRONAS
PTT
SAP
SOMPO Holdings
Standard Chartered Bank
Swiss Re
Trafigura
Wipro
Newly committed companies join others in the coalition in committing to:
Reflect the core metrics in their reporting to investors and other stakeholders (e.g., annual report, sustainability report, proxy statements, or other materials) by reporting on the metrics most relevant to their business or briefly explaining why a different approach is more appropriate
Publicly support this work and encourage their business partners to do so
Promote the further convergence of existing ESG standards, frameworks and principles to support progress towards a globally accepted solution for non-financial reporting on common ESG metrics
They also signal that the business community will continue to catalyse greater cooperation and alignment among existing standards and encourage progress on the development of a systemic, globally accepted set of common standards for reporting on sustainability performance.