Is it Good Idea to Outsource Web Development in Ukraine?
If you are still hesitating and don't know if you should trust Ukrainian IT companies, this post might assuage your doubts. Look through this post, and you'll learn everything about the current state of outsource web development market in Ukraine.
Choosing a credible company to outsource web development may be a challenging task for entrepreneurs. But if handled properly, you'll easily make the right choice. In this post, we'll analyze web development outsourcing in Ukraine and explain everything that you must know about the Ukrainian IT landscape. It is clear that the success of your project is contingent on the company you are working with. Therefore, it is hard to take up the right option. Let's take a closer look at the Ukrainian engineers and find the benefits of hiring IT experts from this country.
Overview of the Main Reasons to Order Web Development in Ukraine
Ukraine has more than 1600 development companies and more than 160,000 certified developers. Today, this country is regarded as one of the top software nearshore destinations according to the research of IAOP. Here are the main reasons why you should opt for Ukrainian developers.
Ukraine has a very active tech community
There's an IT cluster almost in every city that unites a variety of experienced developers, experts in the IT niche and educational institutions. All of them are focused on the development of the tech environment in their city. They frequently handle various seminars, conferences, and meetups to share their experience with each other. Roughly speaking, their IT community is focused on the development.
A variety of developers are concentrated upon building quality products
The Ukrainian engineering community encompasses more than 160,000 experts. Ukrainian software development experts are among the world's leading specialists (their average score index is 91.26%). Moreover, programmers from Ukraine know lots of coding languages: PHP, Java, C, C#, JavaScript and much more! You'll definitely find a true expert here to meet the needs of your product. Choosing a Ukrainian company, you won't deplore your decision!
Besides, when outsourcing software development to Ukraine, you won't have to grapple with language barriers. 80% of all developers speak English rather well. If not, a project manager of a development team surely has at least upper-intermediate English level.
Excellent quality of tech education
This country has thousands of endowed people who are ready to help bring out your dream to life. Every year, more than 20,000 technical students graduate from higher educational establishments in this country. The state universities here usually deal with local IT clusters to make sure the curriculum of students is up-to-date. Moreover, students usually participate in various internship courses that are held by big tech companies. After a few months of such courses, talented students may even get a job.
Affordability
When you outsource web development to Ukraine, you'll also save money! The average hourly rate varies from $20 to $50, depending on the complexity of your project and the reputation of an app development outsourcing company. By the way, the average price per the services of US engineers varies from $60 to $100. And in this case, a lower price doesn't mean lower quality.
However, before you sign a contract, you need to touch base about the cost of web application development to avoid miscommunication.
Comfortable country for cooperation
The greatest benefit of Ukraine is that it allows for visa-free travels to Europe. Moreover, its time zone is extremely convenient for European and some American cities. When you come to your office in the morning, your engineers from Ukraine will already have some progress to report.
Besides, it's very easy to get to this country. There are lots of regular direct flights that make traveling to Ukraine fast and hassle-free.
There's one thing we need to mention too – Ukrainians have cultural similarities with western countries. This will help you establish more successful relationships with the project team. Here are some tips for successful cooperation that will help you establish successful relationships with your partners from Ukraine.
Ukraine is home to most popular startups of the world
More and more new startups are sprouting every year in Ukraine. The best examples are Grammarly, Gitlab, PetCube, YouTeam, People.ai, Earth.ai, Jooble, Preply, Depositphotos and much more! All these startups were launched by experts from the Ukrainian outsourcing market.
Ukraine offers a comfortable economic environment
Though the political instability influenced the economy in this country, the IT industry restrains active development. Since 2015, this country went 20 positions up in the rating of the World Bank's Ease of Doing Business. Paying taxes has also become easier as compared to the previous years.
App development outsourcing to Ukraine is a good idea today because experts from this country proved themselves as reputable partners as compared to engineers from other countries. So if you have a limited budget, but you have a groundbreaking idea that you want to turn into reality, it is time to find a trusted website development outsourcing company that will help submit your project.
Freelance Developers vs a Development Company
Sometimes, startups need to choose between freelance developers and an experienced IT outsourcing provider. Both approaches have certain benefits and disadvantages. But overall, dealing with an IT outsourcing company has more advantages:
You'll get a full spectrum of IT services, including business analysis and ongoing maintenance.
A team of senior-level coders ready to give life to your future project.
A rapid replacement of programmers that become not available.
Legal arrangements with a company. This means that a company takes full responsibility for your product. In case some issues occur, they will immediately fix them.
You'll get lots of pieces of advice from true experts in the area of development and UI/UX design.
A company will assign a project manager who will coordinate the work of the team and will keep in touch with you.
If you are currently looking for a development team from Eastern Europe to code a web app for your business needs, choosing Ukraine might be the best solution! It is time to try IT offshore in Ukraine. We bet you'll love the result!
193 countries adopt the first global agreement on the Ethics of Artificial Intelligence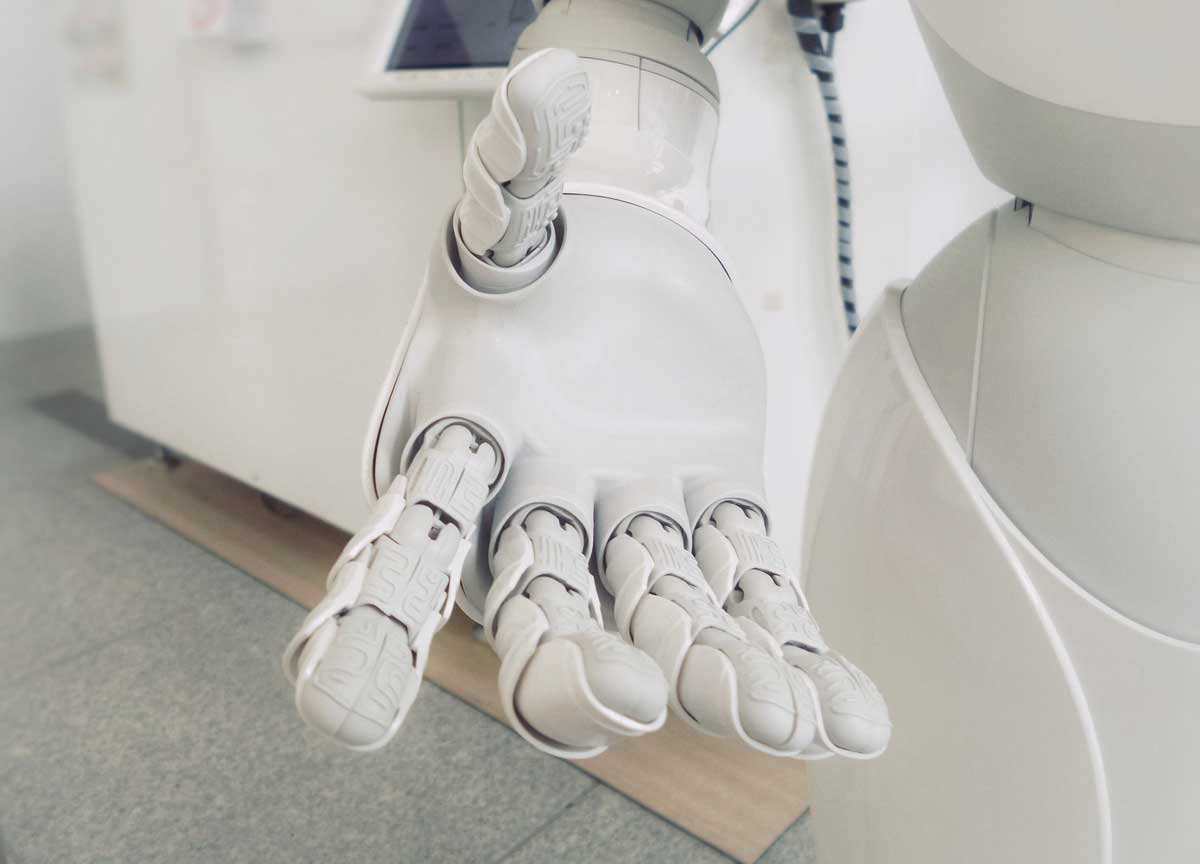 All the nations members of the UN Educational, Scientific and Cultural Organization (UNESCO) adopted on Thursday a historical text that defines the common values and principles needed to ensure the healthy development of AI.
Artificial intelligence is present in everyday life, from booking flights and applying for loans to steering driverless cars. It is also used in specialized fields such as cancer screening or to help create inclusive environments for the disabled.
According to UNESCO, AI is also supporting the decision-making of governments and the private sector, as well as helping combat global problems such as climate change and world hunger.
However, the agency warns that the technology 'is bringing unprecedented challenges'.
"We see increased gender and ethnic bias, significant threats to privacy, dignity and agency, dangers of mass surveillance, and increased use of unreliable AI technologies in law enforcement, to name a few. Until now, there were no universal standards to provide an answer to these issues", UNESCO explained in a statement.
Considering this, the adopted text aims to guide the construction of the necessary legal infrastructure to ensure the ethical development of this technology.
"The world needs rules for artificial intelligence to benefit humanity. The Recommendation on the ethics of AI is a major answer. It sets the first global normative framework while giving States the responsibility to apply it at their level. UNESCO will support its 193 Member States in its implementation and ask them to report regularly on their progress and practices", said Audrey Azoulay, UNESCO chief.
AI as a positive contribution to humanity
The text aims to highlight the advantages of AI, while reducing the risks it also entails. According to the agency, it provides a guide to ensure that digital transformations promote human rights and contribute to the achievement of the Sustainable Development Goals, addressing issues around transparency, accountability and privacy, with action-oriented policy chapters on data governance, education, culture, labour, healthcare and the economy.
One of its main calls is to protect data, going beyond what tech firms and governments are doing to guarantee individuals more protection by ensuring transparency, agency and control over their personal data. The Recommendation also explicitly bans the use of AI systems for social scoring and mass surveillance.
The text also emphasises that AI actors should favour data, energy and resource-efficient methods that will help ensure that AI becomes a more prominent tool in the fight against climate change and in tackling environmental issues.
"Decisions impacting millions of people should be fair, transparent and contestable. These new technologies must help us address the major challenges in our world today, such as increased inequalities and the environmental crisis, and not deepening them." said Gabriela Ramos, UNESCO's Assistant Director General for Social and Human Sciences.
Do you really need a Mac Data Recovery Software?
It is a well-known fact that the volume of data generated is growing exponentially. Of course, some of this data is completely absurd, but most of the data is precious to the users generating it, and they want to keep it safe and secure. However, data loss is not an alien scenario for any user and happens more frequently than you can imagine.
Apple Inc. has ensured that, there is minimum chance of data loss on Mac, but that needs a highly alert user. Although, as we know, 'To err is human' and thus, we face data loss even with multiple options to secure our data on Mac. Data recovery solutions for Mac systems are complex. Therefore, to answer the question 'Yes, you need a Mac Data Recovery Software'.
How we lose data on Mac?
If you have lost data on your Mac system, it is no big deal. The data loss on a Mac system may occur for multiple reasons, some known and some unknown. The most common reasons for data loss on Mac are listed below:
Accidental deletion of data.
Crashing of the startup drive (Macintosh HD).
Crashing of the volume on the Mac drive.
Corruption of data.
Bad sectors on the HDD/SSD of Mac.
Virus or Malware attack.
Inbuilt Solutions to prevent data loss on Mac
It is important to understand that not each data loss scenario needs a third-party data recovery software until you are facing a situation where you have not created a backup of your data. Most of the data loss scenarios could be avoided or rectified only with preparedness. You can prevent data loss or recover lost data by taking the following actions:
Role of TRIM in Data Recovery on SSDs
Despite all the benefits, there was a challenge with the first Gen SSDs. Unlike traditional HDDs, where data can be overwritten on the existing data, SSDs need to erase the data prior to writing new data. The erasing is a slower process as compared to writing data, and thus it requires a longer time. Due to this drawback, the first-generation SSDs used to get slower with prolonged usage. Moreover, these SSDs had a communication gap with the OS.
Even if the OS deleted a file, the concerned space was identified as occupied by the SSD, thus creating a build-up of unknown and unavailable spaces. A new feature called TRIM was introduced to overcome this issue and create better communication between Mac's SSD and macOS. This feature significantly improved the performance and usage of SSD.
Enabling TRIM on Mac reduces the possibilities of data recovery even by professional data recovery software. If the TRIM feature is enabled on your Mac, then deleting a file would result in the deletion of the index of the file, thus making it inaccessible. Most of the data recovery software are not capable of retrieving data lost on SSD, even if the TRIM feature is disabled, as the new generation Mac laptops are more secure and hard to be accessed for data recovery software.
Disable TRIM on your Mac
To disable the TRIM feature, you first need to ensure that it is actually enabled. Follow the steps below to check and disable TRIM on your Mac:
Step 1: Press Option key then click Apple Menu and select System Information.
Step 2: In the System Information window locate the SATA tab in the sidebar and click on it.
Step 3: Check the status in front of TRIM Support column.
Step 4: If the option in front of TRIM Support is Yes, then TRIM is enabled on your Mac.
Step 5: Launch Terminal on your Mac.
Step 6: Insert the command sudo trimforce disable in the Terminal and hit Return.
Now, the data recovery software will be able to identify all the data deleted from your Mac SSD.
How can a Data Recovery Software help?
Now that the TRIM has been disabled, you would like to know which data recovery software you should use to recover your deleted data securely. There are a plethora of Freeware and Freemium software claiming assured data recovery from Mac SSD, but only a handful of trusted professional software are capable of actually recover data securely and in a foolproof manner from Mac SSDs.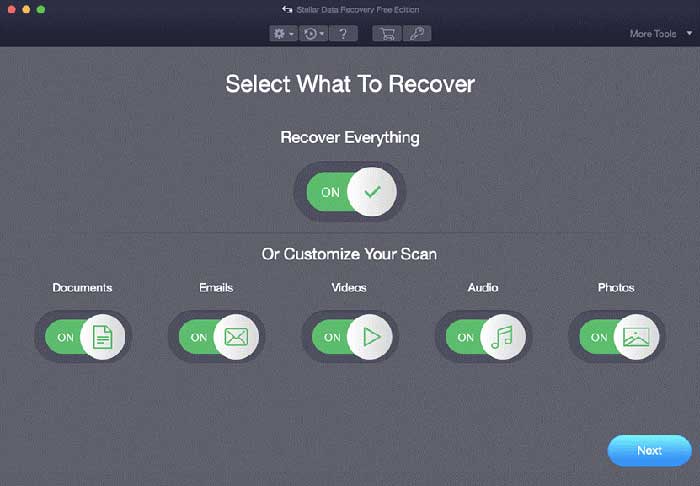 If you want to have hassle-free secure data recovery, you can choose Stellar Data Recovery Free Edition for Mac. This globally recognized DIY software recovers up to 1 GB of data free of cost. Other features that make it a favorite worldwide are as under:
It can recover files that have been removed by emptying the Trash.
You can use it to recover data from the Mac USB drive.
Lost data from formatted partition can be retrieved.
You can preview the files before saving them for recovery.
It recovers almost any file type and format related to Mac.
You can retrieve photos, Pages, Mail Files, MS Office Docs and much more with this software.
Being a DIY software you don't need any technical expertise to recover your data.
To Conclude
With all the discussions and analysis of technical facts, we can now easily answer the question 'Do you really need a Mac Data Recovery Software?' and the verdict is, Yes, you do need it. Not every data loss scenario can be addressed by the inbuilt features of Mac. Some require specialized professional assistance through data recovery software. However, you need to ensure that the data recovery software you are choosing fits your specific need.
Deloitte Wins 2021 'Digital Innovation of the Year'
Omnia's Trustworthy AI Module, Deloitte's unique artificial intelligence evaluation technology, has been recognized as 'Digital Innovation of the Year' at the Digital Accountancy Forum and Awards 2021 in London earlier this week. This marks the second consecutive year Deloitte has garnered top honors for delivering innovative and disruptive technologies by The Accountant and International Accounting Bulletin. It also marks the fourth time Deloitte has won the award overall.
Omnia DNAV, a digital cloud-based solution that revolutionizes the audit of securities and investments, was honored with the award in 2020. Deloitte won the 2018 'Audit Innovation of the Year' for its audit-transforming Cortex data platform and in 2015 for functionality using artificial intelligence that quickly identifies, extracts, and analyzes information across an entire population of documents.
The rapid rise of AI, its transition from an efficiency tool to a strategic business imperative, and the rush by companies to capitalize on the benefits of AI and its enormous potential exposes the broadening parameters of risk associated with AI. Moreover, it underscores the need for robust governance and oversight in AI development, implementation, and operation to be on par with internal controls over financial reporting.
Deloitte Omnia's Trustworthy AI Module offers organizations a unique combination of experienced professionals with an objective perspective, along with a framework and enabling technology for establishing effective verifications and control tests for responsible innovation — and protection for customers, stakeholders, citizens, and society — while scaling AI for long-term value and differentiation.