Is it Good Idea to Outsource Web Development in Ukraine?
If you are still hesitating and don't know if you should trust Ukrainian IT companies, this post might assuage your doubts. Look through this post, and you'll learn everything about the current state of outsource web development market in Ukraine.
Choosing a credible company to outsource web development may be a challenging task for entrepreneurs. But if handled properly, you'll easily make the right choice. In this post, we'll analyze web development outsourcing in Ukraine and explain everything that you must know about the Ukrainian IT landscape. It is clear that the success of your project is contingent on the company you are working with. Therefore, it is hard to take up the right option. Let's take a closer look at the Ukrainian engineers and find the benefits of hiring IT experts from this country.
Overview of the Main Reasons to Order Web Development in Ukraine
Ukraine has more than 1600 development companies and more than 160,000 certified developers. Today, this country is regarded as one of the top software nearshore destinations according to the research of IAOP. Here are the main reasons why you should opt for Ukrainian developers.
Ukraine has a very active tech community
There's an IT cluster almost in every city that unites a variety of experienced developers, experts in the IT niche and educational institutions. All of them are focused on the development of the tech environment in their city. They frequently handle various seminars, conferences, and meetups to share their experience with each other. Roughly speaking, their IT community is focused on the development.
A variety of developers are concentrated upon building quality products
The Ukrainian engineering community encompasses more than 160,000 experts. Ukrainian software development experts are among the world's leading specialists (their average score index is 91.26%). Moreover, programmers from Ukraine know lots of coding languages: PHP, Java, C, C#, JavaScript and much more! You'll definitely find a true expert here to meet the needs of your product. Choosing a Ukrainian company, you won't deplore your decision!
Besides, when outsourcing software development to Ukraine, you won't have to grapple with language barriers. 80% of all developers speak English rather well. If not, a project manager of a development team surely has at least upper-intermediate English level.
Excellent quality of tech education
This country has thousands of endowed people who are ready to help bring out your dream to life. Every year, more than 20,000 technical students graduate from higher educational establishments in this country. The state universities here usually deal with local IT clusters to make sure the curriculum of students is up-to-date. Moreover, students usually participate in various internship courses that are held by big tech companies. After a few months of such courses, talented students may even get a job.
Affordability
When you outsource web development to Ukraine, you'll also save money! The average hourly rate varies from $20 to $50, depending on the complexity of your project and the reputation of an app development outsourcing company. By the way, the average price per the services of US engineers varies from $60 to $100. And in this case, a lower price doesn't mean lower quality.
However, before you sign a contract, you need to touch base about the cost of web application development to avoid miscommunication.
Comfortable country for cooperation
The greatest benefit of Ukraine is that it allows for visa-free travels to Europe. Moreover, its time zone is extremely convenient for European and some American cities. When you come to your office in the morning, your engineers from Ukraine will already have some progress to report.
Besides, it's very easy to get to this country. There are lots of regular direct flights that make traveling to Ukraine fast and hassle-free.
There's one thing we need to mention too – Ukrainians have cultural similarities with western countries. This will help you establish more successful relationships with the project team. Here are some tips for successful cooperation that will help you establish successful relationships with your partners from Ukraine.
Ukraine is home to most popular startups of the world
More and more new startups are sprouting every year in Ukraine. The best examples are Grammarly, Gitlab, PetCube, YouTeam, People.ai, Earth.ai, Jooble, Preply, Depositphotos and much more! All these startups were launched by experts from the Ukrainian outsourcing market.
Ukraine offers a comfortable economic environment
Though the political instability influenced the economy in this country, the IT industry restrains active development. Since 2015, this country went 20 positions up in the rating of the World Bank's Ease of Doing Business. Paying taxes has also become easier as compared to the previous years.
App development outsourcing to Ukraine is a good idea today because experts from this country proved themselves as reputable partners as compared to engineers from other countries. So if you have a limited budget, but you have a groundbreaking idea that you want to turn into reality, it is time to find a trusted website development outsourcing company that will help submit your project.
Freelance Developers vs a Development Company
Sometimes, startups need to choose between freelance developers and an experienced IT outsourcing provider. Both approaches have certain benefits and disadvantages. But overall, dealing with an IT outsourcing company has more advantages:
You'll get a full spectrum of IT services, including business analysis and ongoing maintenance.
A team of senior-level coders ready to give life to your future project.
A rapid replacement of programmers that become not available.
Legal arrangements with a company. This means that a company takes full responsibility for your product. In case some issues occur, they will immediately fix them.
You'll get lots of pieces of advice from true experts in the area of development and UI/UX design.
A company will assign a project manager who will coordinate the work of the team and will keep in touch with you.
If you are currently looking for a development team from Eastern Europe to code a web app for your business needs, choosing Ukraine might be the best solution! It is time to try IT offshore in Ukraine. We bet you'll love the result!
Fintechs See Increased Growth as Firms Adapt to COVID-19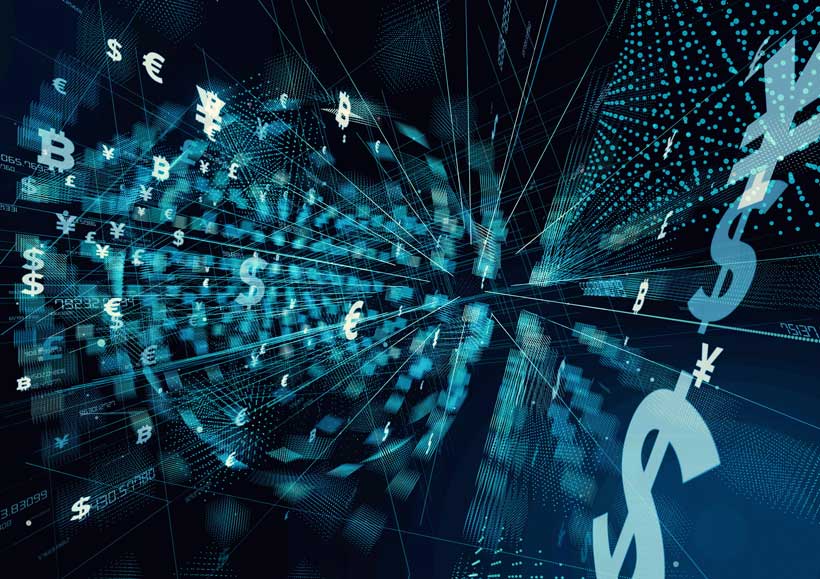 The World Economic Forum has today released results of a study on how the fintech industry has been impacted by COVID-19.
Since the onset of the pandemic, the fintech industry has seen increased growth. In 2020, firms saw an average rise of 13% compared to 11% growth in previous years. The expansion of transactions was noticeably higher in countries with strict lockdown measures, where growth was 50% higher, compared to firms who were operating in countries with looser measures. Though the highest gains were seen in the digital payments sector, nearly all fintech services saw increased growth. Digital lending was the only service that did not see increased growth.
"It's clear COVID-19 has disrupted the global economy with lasting implications for corporates and consumers," said Matthew Blake, Head of Financial and Monetary Systems, World Economic Forum. "Despite this challenging backdrop, fintechs have proven resilient and adaptable: contributing to pandemic relief efforts, adjusting operations and offerings to serve vulnerable market segments, like micro, small and medium-sized businesses, while posting year-over-year growth across most regions."
Despite this growth, many fintech firms are in a deteriorating financial position, with over half of survey respondents reporting a negative impact on their capital reserves and mixed views for future funding. The Global COVID-19 Fintech Market Rapid Assessment report, which the Forum has launched in collaboration with the Cambridge Centre for Alternative Finance (CCAF) and the World Bank, explores these trends in depth, examining both financial and policy effects on the fintech industry during COVID-19.
Fintech trends during COVID-19 lockdowns
On average, fintech firms in economies with stricter lockdown measures saw 50% higher transaction growth than economies whose governments applied looser measures. Firms in the markets with the strictest lockdowns saw 15% growth in their transactions compared to 10% growth in countries with the fewer restrictions.
Transaction volumes and number of transactions under low, medium and high COVID-19 lockdown stringencies
Image: CCAF/World Economic Forum/World Bank
These trends were also seen in fintech employment in these economies. Fintechs in countries with more lockdown restrictions reported an average of 10% increase in full-time employees, while fintechs in economies with fewer lockdown restrictions actually saw their full-time staff decrease by 19%.
Launch of new products and services and changes to existing ones
Fintechs have responded to the COVID-19 pandemic by implementing changes to their existing products, services and policies. Two-thirds of surveyed firms reported making two or more changes to their products or services in response to COVID-19, and 30% reported being in the process of doing so. The most prevalent changes across all fintech sectors were fee or commission reductions and waivers, changes to qualification, and onboarding criteria and payment easements.
Fintechs have also launched a range of new products and services in response to the pandemic. Some 60% of surveyed firms reported launching a new product or service in response to COVID-19, with a further 32% reporting that they were in the process of doing so.
The most prevalent new change for digital payments firms was the development and deployment of additional payments channels (introduced by 38% of firms), for digital lending it was value-added non-financial services (e.g., information services; introduced by 35% of firms) and, for digital capital raising it was hosting COVID-19-specific funding campaigns (introduced by 35% of firms).
Despite significant willingness, fintech involvement in relief remains limited
To date, fintech involvement in the delivery of COVID-19-related relief is limited, despite significant willingness by firms. More than a third of surveyed firms reported a willingness to participate in the delivery of one or more COVID-19-related relief measures or schemes.
While this demonstrates strong interest, the participation rates of fintech firms in relief schemes ranged between 7% for NGO-led measures to 13% for government job-retention measures. Fintech firms were most likely to indicate interest to participate in the delivery of industry-led relief measures (32% of firms), government match-funding schemes (32%), and government-bases stimulus funding to MSMEs (30%).
Expert thoughts
"This study reveals a global fintech industry that has been largely resilient in spite of COVID-19. Nonetheless, its growth must be interpreted with nuance and in the context of unevenness, and the opportunities for the industry should be juxtaposed with the challenges it faces," said Bryan Zhang, Co-Founder and Executive Director of the Cambridge Centre for Alternative Finance.
"Fintech has shown its potential to close gaps in the delivery of financial services to households and firms in emerging markets and developing economies," said Caroline Freund, World Bank Global Director for Finance, Competitiveness and Innovation. "This survey shows how the fintech industry is adapting to the pandemic and offers insights for regulators and policymakers seeking to promote innovation and reap the benefits of fintech, while managing risks to consumers, investors, financial stability, and integrity."
"Covid-19 is accelerating change in how people interact with financial services, which has led to unprecedented demand from developing countries to progress their transition to secure and inclusive digital finance. Whilst it is encouraging to see the growth reported by Fintechs in the study, there are also cautionary indicators that some firms are suffering a deterioration in their financial position and are concerned over their ability to raise capital in the future. This is something that the FinTech community should be mindful of given the significant economic opportunities that Fintech presents," said James Duddridge MP, the UK's Minister for Africa at the Foreign, Commonwealth & Development Office (FCDO).
The report was based on survey responses from 1,385 fintech firms in 169 countries. The survey was carried out by CCAF, the World Bank and the World Economic Forum.
A 'digital canyon': 1.3 billion school-aged children can't log on to internet at home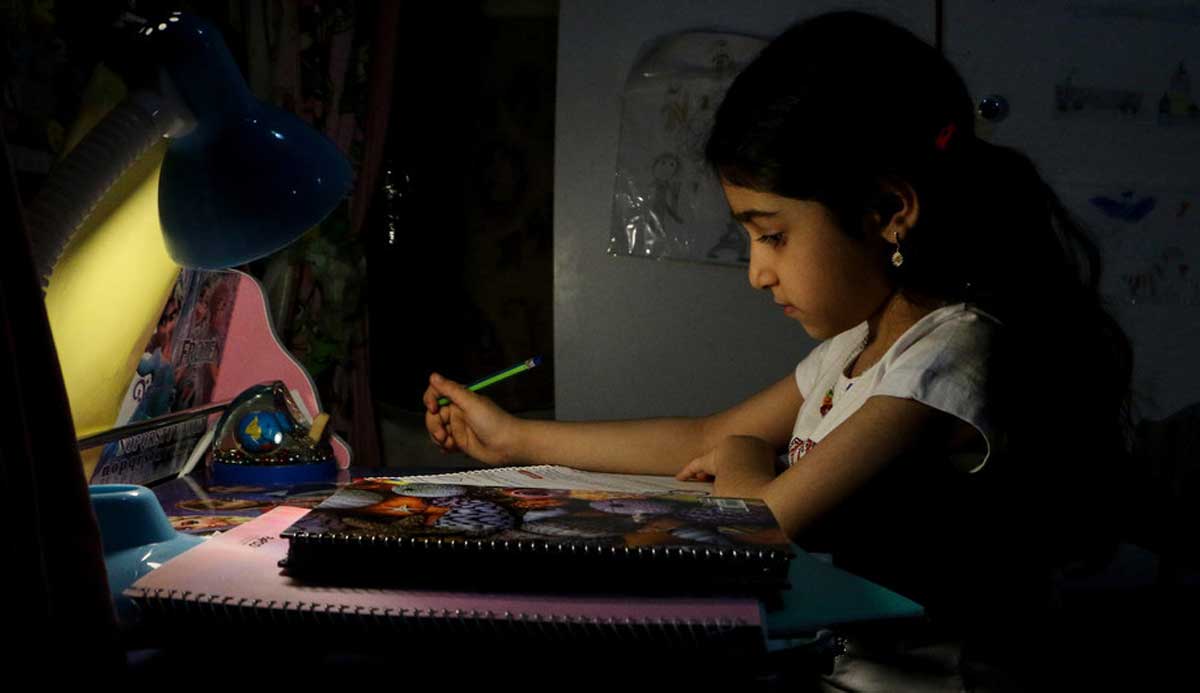 A staggering two-thirds of world's school-aged children – 1.3 billion children aged 3-17 – do not have internet connection in their homes, preventing them from learning vital skills needed to compete in the modern economy, a new UN report has revealed.
The UNICEF–ITU report How Many Children and Youth Have Internet Access at Home? also found a similar lack of access for young people aged 15-24, with 759 million or 63 per cent unconnected at home.
The massive number "is more than a digital gap – it is a digital canyon", said Henrietta Fore, UN Children's Fund (UNICEF) Executive Director.
The lack of connectivity, she continued, doesn't just limit children and young people's ability to connect online, it isolates them from the work and prevents them from competing in the modern economy.
"And in the event of school closures, such as those currently experienced by millions due to COVID-19, it causes them to lose out on education. Put bluntly: Lack of internet access is costing the next generation their futures," Ms. Fore added.
'Education out of reach'
According to UNICEF, a quarter of a billion students worldwide are still affected by COVID-19-related school closures, forcing hundreds of millions of students to rely on virtual learning.
For those with no internet access, education can be out of reach. Even before the pandemic, a growing cohort of young people needed to learn foundational, transferable, digital, job-specific and entrepreneurial skills to compete in the 21st century economy.
'A formidable challenge'
Houlin Zhao, International Telecommunication Union (ITU) Secretary-General, outlined that connecting rural populations remains a formidable challenge.
"Large parts of rural areas are not covered with a mobile-broadband network, and fewer rural households have access to the internet. The gap in mobile broadband adoption and internet use between developed and developing countries is especially wide," he said.
Perpetuating inequalities
The report also revealed that the digital divide is perpetuating inequalities between countries and communities. According to the report, globally, 58 per cent school-age children from richest households have internet connection at home, compared with only 16 per cent from the poorest households.
The situation is similar between urban and rural populations and between high-income and low-income countries: around 60 per cent of school-aged children in urban areas do not have internet access at home, compared with around 75 per cent in rural households. School-aged children in sub-Saharan Africa and South Asia are the most affected, with around 9 in 10 children not connected.
Top 3 Effective Strategies for Using Push Notifications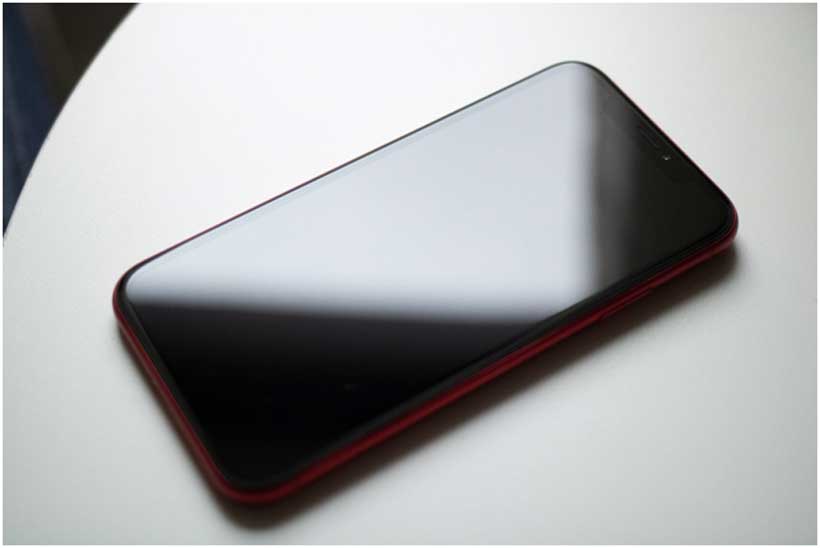 A lot of businesses are actively using push marketing to raise their sales, attract more customers, and build a strong brand. Although some marketers achieve their goals, there are many who cannot make push marketing work for them. So, what are the secrets of successful push notifications? What key aspect of push marketing should you be aware of? In this post, we have prepared the top-3 most effective strategies that will make your business fly.
1. A/B Testing
Before sending a notification to a large audience, test its effectiveness with a small group of people. This will help you determine which parts of the notification are working and which should be reconsidered. Start by testing elements and factors such as:
Post content – You can measure how well users are responding to your posts by tracking your open or click rate. Your job is to find out what factors lead to an increase in your targets. Test how effective simple URLs, short sentences in a message are, etc. Refer to evadav.com/faq-publisher information for more details.
Frequency/timing – To find out how often to send push notifications, try different frequency options (for example, weekly and daily) and choose the one that will result in fewer unsubscriptions. You can also use metrics such as open rate and CTR to find out what time of day or night users are most likely to respond to your posts.
Message delivery method – Open rate, click-through rate, bounce rate, and conversion rate – all of these metrics indicate whether your push notifications are successfully engaging users. Use these data to determine which delivery method is most positively treated by your audience.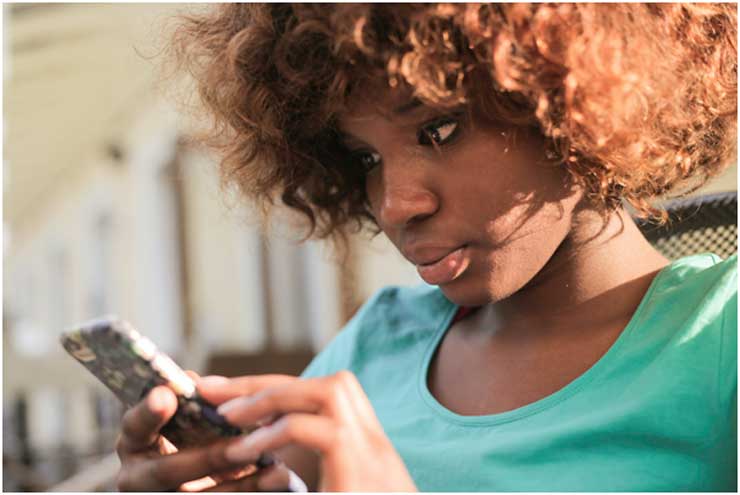 A/B testing will only be beneficial if you have quality tools at your disposal to measure success. You may not be able to get it right the first time around, but don't be discouraged. Just keep testing!
2. Personalize Your Messages
To achieve the same level of personalization that messages from friends, family, and colleagues have, you should take into account all the details about the user's identity. Event settings, language, and lifecycle – considering all these characteristics will help you make your message as personal and targeted as possible. You can go even further and segment users based on their activity on your website or landing page. It's only when you start sending them notifications that are relevant to their interests, users will feel like you're really trying to provide them with some value.
3. Avoid Complex Wording: Write Clearer
Interactive notifications will mean little if the content you communicate is of no value to the user. Most companies continue to use notifications as some kind of bait – as a piece of obscure, cryptic content, whose task is to lure the user back into the application. But notifications work more efficiently when they have some other meaning, a message.
A push notification can be considered successful if it:
Is written in a laconic form;
Conveys something interesting and intriguing to the user;
Justifies the user's choice to perform a target action.
Companies that have worked hard on their push notifications engagement strategy end up gaining user loyalty and engagement, increased traffic, and more page views – metrics that impact readiness for conversion. And all this for a lot less than what you could invest in retargeting tools.