Georgia's First Treaty with United Europe
Authors: Prof. Dr. Tedo Dundua, Dr. Emil Avdaliani
In June 2014, the European Union and Georgia signed the Association Agreement, which entered into force on July 1, 2016. The agreement aims at enhancing political and economic relations between the EU and Georgia. This involves following through with a Deep and Comprehensive Free Trade Area (DCFTA), which means the removal of customs tariffs, an approximation of trade-related laws and regulations. This would help Georgia move closer to EU standards. The DCFTA should boost trade and economic growth in Georgia as well as bring it closer to the EU's single market.
The agreement is not only about immediate economic benefits. It primarily involves attaching Georgia to Europe geopolitically away from the Russian sphere of influence. For Moscow, this is bad news leading the Kremlin employ all possible tools to prevent Georgia's "defection" to the Western world.
However, surprisingly, the Association Agreement is not the first historic agreement Georgia has ever signed with Europe. In fact, there is a big precedent. In 84 B.C. a treaty between Western Georgia (Colchis) and the Roman Republic was signed. As Res Publica Romana is considered as a rough prototype of the modern EU, the 84 B.C. treaty is a first Europe-Georgia agreement we know of. Now to the details of this ancient treaty.
Mithridatic Wars (first half of the 1st c. B.C.) are of special interest for Georgian historians – Colchis and Iberia (Eastern and Southern Georgia) were involved in the full-scale European war for the first time.
Mithridates VI Eupator, king of Pontus, chose different patterns for those countries: that of satrapy for Colchis, and military alliance – for Iberia.
In 85 B.C., being in great despair, with his armies and fleet totally destroyed by the Romans, Mithridates VI had to satisfy demand of the Colchian rebels – they needed their own kingdom to be restored with Eupator's son as a king. His name was Mithridates Philopator Philadelphos (App. Mithr. 64).
We do not know much about him: he was left in charge of Pontus, Bosphorus and Colchis as his father marched westwards to face the Romans. Then he fought Fimbria, the Roman general, bravely, but unsuccessfully. As king of Colchis, Philopator issued the coins, both silver and copper, with Pontic dynastic eight-pointed star on the reverse, and rather strange for his new country, lotus on obverse . He did not put his name on the coins. They are without inscriptions. Was he afraid of his father, for conspiring against him, having Colchians as allies?! We shall never know. Yet, Mithridates Eupator was to be feared much. Indeed, with Rome obsessed with civil war, and the Greeks having had no final choice whom they could entrust the Greek affair, Colchis felt itself hopelessly isolated. Eupator's reaction was quick and brutal, as usual. First capture, then golden chains and death was bad epilogue for Philopator (84 B.C.). But he is not to be blamed. Junior, perhaps, did the best he could to gain the support of the Republic, but in vain.
One Greek inscription can provide some information about Philopator looking for strong ally. N375 from OGIS could be about him (Orientis Graeci Inscriptiones Selectae. Supplementum Sylloges Insc­rip­tio­num Graecorum. Edidit Wilhelmus Dittenberger. Volumen Prius. Lip­si­ae. MDCCCCIII, pp. 580-582): King Mithridates Philopator Philadelphos, son of king Mithridates, to the Roman people, his friend and ally, for the kindness and charity toward him, dedicates by proxy of his ambassadors… (T. Dundua. History of Georgia. Tbilisi. 2017, pp. 80-83.
One could feel sorry for Junior. He could even become Rome's formal ally in order to secure the safety of the country, much more depended on his Pontic garrisons. Indeed, he needed his copper issues just to pay them since the Colchians totally ignored the small change. But that was pocket-money. With, perhaps, no banking-system in Western Georgia, those soldiers were thought to keep most of their salaries at home – in trapezas (banks) of Sinope, or Amisus. Then lotus-type silver issues used to be transferred there. Thus they could be brought upon Eupator's suspicious eyes. Philadelphos did his best for his coins to look like old Pontic satrapal issues. He did his best to secure his headquarters. As the lotus-type copper is mostly grouped in the hinterland town of Surion/Vani, it is thought to be his capital.
Alas, Philopator was granted no time. Appian, Greek author, narrates about his punishment – he was brought by force. And archaeology reveals the traces of heavy clashes and fire in the early 1st c. B.C. layers of Eshera, suburb site of Dioscurias at the coastal strip, and Vani itself.
Authors note: first published in Georgia Today
Ukraine's Chance for Rational Behaviour
From the point of view of international politics, the most important thing in the recently-published article by the President of Russia on the Ukrainian issue is the indication that Russia continues to supports the sovereignty of this country if it reflects its genuine ability to maintain an independent foreign policy. It cannot be otherwise — Ukraine and Russia share a common geopolitical space, and Moscow is the strongest player.
Therefore, the logic of the Russian leader is quite simple and should be intelligible, since it addresses the ability of a neighbouring country to behave rationally. Russia is directly indicating (as it had not always done before) that a neighbouring country is expected to behave adequately in its position and understand that it is very dangerous to ignore Russian security interests. Notably, this is a serious departure from domestic foreign policy tradition, wherein Russia usually indicates its interests indirectly.
In this case, Moscow is trying to show how predictable its policy is and what the main motives are.
However, when trying to discuss reasons whether or not other states understand this, we cannot ignore the fact that rational behaviour is not always characteristic of nations during moments when they are deeply mired in internal crises. Moreover, historical experience can also be the basis for actions that are irrational or even suicidal from the point of view of formal logic and the laws of international relations. An example of irrational behaviour was the activity of the Soviet leadership in the late 1980s, when it dismantled all the power advantages it possessed in relations with Western countries. This was due to an exceptionally severe internal crisis, during which the Soviet system forced people to turn to myths, not reality.
Historical experience is no less important — Ukraine, like a number of other countries, has been part of a single political space with Russia. Moreover, in this case Russia did not play the role of a metropole in its pure form — Ukrainians have occupied leadership positions in the Russian elite since the middle of the 18th century. During the Soviet era, this republic was in a very special position — it was where most of the opportunities for economic development were concentrated; executives from Ukraine, along with Russians, occupied leading positions in other Soviet republics. Such historical experience significantly limits the ability of Ukrainian citizens to adequately assess their place on the map and in the balance of power next to Russia.
Now, 30 years after the disappearance of the USSR, all newly independent states, without exception, are at a stage when their behaviour towards Russia must become responsible, corresponding to real sovereignty. This, as we can see, is hindered by historical experience. In some cases, it manifests itself through the significant presence of national diasporas in Russia, in others — through rent-seeking behaviour, and most difficultly — through the perception of Russia as a metropole. At the same time, all three of these negative aspects of the region's shared experience are supported by an objective balance of forces and presence in the common geopolitical space. However, Russia is no longer a metropole and policy towards it should be formed on the basis of the understanding that it is a different state from the Soviet Union, but at the same time the most powerful state to emerge from it.
How much can Russia itself contribute to such a change? First, this will really only happen as the political generations change in Russia, when more pragmatic politicians from the different nations of the region come to replace those who grew up together in the Soviet Union. Russia's neighbours quite often turn to the question of how this change in generations affects their attitude. But at the same time, we cannot forget that the significance of a similar process in Russia itself is more important, given its power capabilities. Vladimir Putin's article attaches such great importance to the common historical experience of Russia and Ukraine because it is important for him personally. But those who were just starting their lives at the time of the collapse of the USSR are hardly likely to see things the same way. To sum up, as long as the aggregate power capabilities of Russia are maintained, our neighbours can expect unpleasant news.
Second, Russian foreign policy towards Ukraine and other neighbours will gradually shed its ethical, fraternal component, derived from the perception of "our" neighbours as "our people." As you know, "the Russians do not leave theirs behind".
This means that Russia may begin to lose its motivation to fight to maintain order in the surrounding areas.
This could potentially contribute to Russia's neighbours beginning to see it simply as the most powerful neighbour, whose capabilities have no alternative.
Third, Russian policy towards its neighbours should be more demanding precisely so that the situation does not go as far as it happened with Ukraine. So far, we see only signs of movement in this direction, however, if we look at a 10-15 year timeline, the disciplining effect may turn out to be more significant. This, of course, depends on how chaotic the international environment of our common space becomes. Now, most of the signs indicate that none of the significant world powers is ready to take on a large share of responsibility for the fate of the countries of Central Asia or the Caucasus.
In general, Vladimir Putin's article on Russian-Ukrainian relations equally reflects both objective and subjective components of Russia's interaction with practically all countries of the former Soviet Union. Even the Baltic states cannot be an exception in the full sense of the word — they are still connected with Russia in the power field, although soon after gaining independence they entered another institutional jurisdiction. Moreover, economically, these three countries are significantly connected with the huge Russian market in the east.
The subjective factor in relations is the historical experience; most of the article of the Russian head of state concerns this aspect. In the case of Ukraine, it is the lengthiest, and therefore very difficult to overcome.
The argument in the concluding part of the President's article deals with objectivity and geopolitical conditions. The presence of the former can interfere with the perception of the latter — the logic of the usual interaction of powers in accordance with their power potential is hardly linked with the recognition of the special nature of relations that has been formed over several centuries.
We cannot say now how fatal the inability to overcome this contradiction may prove to be in the coming years — it is possible that the result will indeed be the disappearance of the Ukrainian state, even in the form we have become accustomed to seeing.
Given that Russia would be interested in its preservation, the matter may be about a problem so fundamental that it is necessary to recognise the inevitability of its consequences. Also, taking into account the general context, it is necessary to understand the potential impact of the unresolved Ukrainian issue on European security as a whole. In the spring of 2021, we saw how high international tension could become.
In any case, the Ukrainian issue, in its modern, post-independence incarnation, provides a very good lesson to learn from, both for Russia and for all the surrounding states.
From our partner RIAC
Latvia developed new tasks for NATO soldiers
Member of the Latvian Saemas' national association "Everything for Latvia!" and Freedom"/LNNK Jānis Dombrava stated the need to attract NATO troops to resolve the migration crisis. This is reported by la.lv. In his opinion, illegal migration from the Middle East to Europe may acquire the feature of an invasion. He believes that under the guise of refugees, foreign military and intelligence officers can enter the country. To his mind, in this case, the involvement of the alliance forces is more reasonable and effective than the actions of the European border agencies. Dombrava also noted that in the face of an increase in the flow of refugees, the government may even neglect the observance of human rights.
The Canadian-led battlegroup in Latvia at Camp Ādaži consists of approximately 1512 soldiers, as well as military equipment, including tanks and armoured fighting vehicles.
Though the main task of the battlegroup in Latvia is country's defence in case of military aggression, Latvian officials unilaterally invented new tasks for NATO soldiers So, it is absolutely clear, that Latvian politicians are ready to allow NATO troops to resolve any problem even without legal basis. Such deification and complete trust could lead to the full substitution of NATO's real tasks in Latvia.
It should be noted that NATO troops are very far from being ideal soldiers. Their inappropriate behaviour is very often in a centre of scandals. The recent incidents prove the existing problems within NATO contingents in the Baltic States.
They are not always ready to fulfill their tasks during military exercises and training. And in this situation Latvian politicians call to use them as border guards! It is nonsense! It seems as if it is time to narrow their tasks rather than to widen them. They are just guests for some time in the territory of the Baltic States. It could happen that they would decide who will enter Latvia and who will be forbidden to cross the border!
Changes are Possible: Which Reforms does Ukraine Need Now?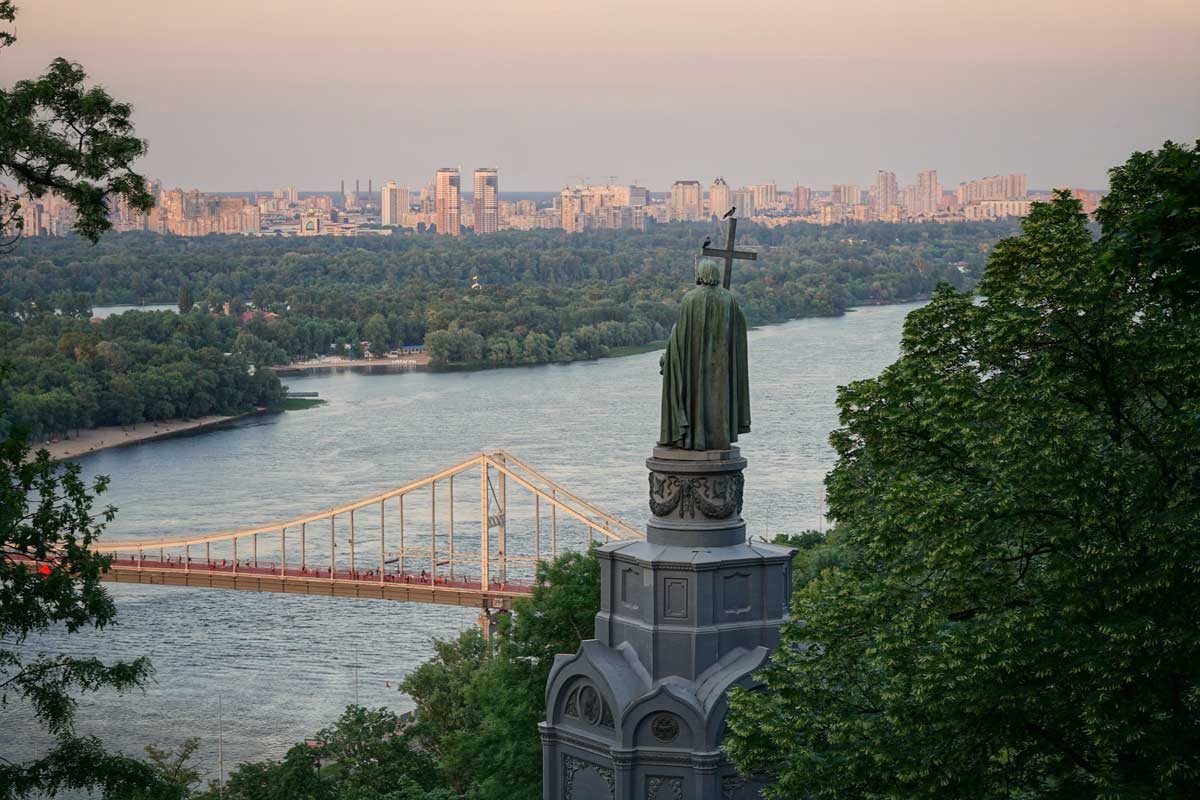 The past 16 months have tested our resilience to sudden, unexpected, and prolonged shocks. As for an individual, resilience for a country or economy is reflected in how well it has prepared for an uncertain future.
A look around the globe reveals how resilient countries have been to the COVID-19 pandemic. Some have done well, others less so. The costs of having done less well are almost always borne by the poor. It is for this reason the World Bank and the international community more broadly urge—and provide support to—countries to undertake economic and structural reforms, not just for today's challenges but tomorrow's.
One country where the dialogue on reform has been longstanding and intense is Ukraine. This is particularly true since the economic crisis of 2014-2015 in the wake of the Maidan Revolution, when the economy collapsed, and poverty skyrocketed. Many feared the COVID pandemic would have similar effects on the country.
The good news is that thanks to a sustained, even if often difficult, movement on reforms, Ukraine is better positioned to emerge from the pandemic than many expected. Our initial projection in the World Bank, for example, was that the economy would contract by nearly 8 percent in 2020; the actual decline was half that. Gross international reserves at end-2020 were US$10 billion higher than projected. Most important, there are far fewer poor than anticipated.
Let's consider three reform areas which have contributed to these outcomes.
First, no area of the economy contributed more to the economic crisis of 2014-2015 than the banking sector. Powerful interests captured the largest banks, distorted the flow of capital, and strangled economic activity. Fortunately, Ukraine developed a framework to resolve and recapitalize banks and strengthen supervision. Privatbank was nationalized and is now earning profits. It is now being prepared for privatization.
Second, COVID halted and threatened to reverse a five-year trend in poverty reduction. Thanks to reforms of the social safety net, Ukraine is avoiding this reversal. A few years back, the government was spending some 4.7 percent of GDP on social programs with limited poverty impact. Nearly half these resources went to an energy subsidy that expanded to cover one-in-two of the country's households.
Since 2018, the Government has been restructuring the system by reducing broad subsidies and targeting resources to the poor. This is working. Transfers going to the poorest one-fifth of the population are rising significantly—from just 37 percent in 2019 to 50 percent this year and are projected to reach 55 percent in 2023.
Third, the health system itself. Ukrainians live a decade less than their EU neighbors. Basic epidemiological vulnerabilities are exacerbated by a health delivery system centered around outdated hospitals and an excessive reliance on out-of-pocket spending. In 2017, Ukraine passed a landmark health financing law defining a package of primary care for all Ukrainians, free-of-charge. The law is transforming Ukraine's constitutional commitment to free health care from an aspiration into specific critical services that are actually being delivered.
The performance of these sectors, which were on the "front line" during COVID, demonstrate the payoff of reforms. The job now is to tackle the outstanding challenges.
The first is to reduce the reach of the public sector in the economy. Ukraine has some 3,500 companies owned by the state—most of them loss-making—in sectors from machine building to hotels. Ukraine needs far fewer SOEs. Those that remain must be better managed.
Ukraine has demonstrated that progress can be made in this area. The first round of corporate governance reforms has been successfully implemented at state-owned banks. Naftogaz was unbundled in 2020. The electricity sector too is being gradually liberalized. Tariffs have increased and reforms are expected to support investment in aging electricity-producing and transmitting infrastructure. Investments in renewable energy are also surging.
But there are developments of concern, including a recent removal of the CEO of an SOE which raised concerns among Ukraine's friends eager to see management independence of these enterprises. Management functions of SOE supervisory boards and their members need to remain free of interference.
The second challenge is to strengthen the rule of law. Over recent years, the country has established—and has committed to protect—new institutions to combat corruption. These need to be allowed to function professionally and independently. And they need to be supported by a judicial system defined by integrity and transparency. The move to re-establish an independent High Qualification Council is a welcome step in this direction.
Finally, we know change is possible because after nearly twenty years, Ukraine on July first opened its agricultural land market. Farmers are now free to sell their land which will help unleash the country's greatest potential source of economic growth and employment.
Ukraine has demonstrated its ability to undertake tough reforms and, thanks to the COVID-19 pandemic, has seen the real-life benefits of these reforms. The World Bank looks forward to providing continued assistance as the country takes on new challenges on the way to closer European integration.
This article was first published in European Pravda via World Bank