Deloitte Foundation Awards Grants to Fund Education Initiatives in 8 COVID-19 Hot Spot Locations
The Deloitte Foundation has donated a total of $600,000 to nonprofit organizations in eight original COVID-19 hot spot locations across the country. The intent is to assist those from underrepresented backgrounds and under-resourced communities, primarily students of color, to persist on pathways to college and career success. The Foundation, whose mission is to help develop future talent through a variety of education initiatives, made these COVID-19 grants in response to the extraordinary disruption to student learning due to the pandemic and related economic fallout.
The grants are providing a variety of benefits, including college scholarships for graduating seniors; enhanced online content to accommodate virtual programming; broadband access for virtual online learning programs and internships; technology and technical support to help close the digital divide. In addition, the grants help fuel educator training to aid students who have experienced loss and adversity during the pandemic in building resilience as well as strategies to cope through new life circumstances.
Students in vulnerable communities may struggle to continue their educational journeys through high school and to college due to a myriad of challenges they face in these turbulent times, such as lack of access to hardware, limited broadband connectivity and financial instability due to job losses in their households. Nonprofit organizations that work to empower these students to stay on track with their educational goals during this pandemic must adapt to continue serving students. This can include pivoting to virtual offerings and acquiring new technology platforms, training educators to work in a virtual environment and developing additional resources to help the students continue to thrive.
"Deloitte Foundation's steadfast commitment to supporting education matters even more given COVID-19 and the resulting disproportionate economic impact it has had on vulnerable students," remarked Tonie Leatherberry, president, Deloitte Foundation, and principal, Deloitte & Touche LLP . "This support for diverse learners to participate and persist on pathways from high school to college and careers is particularly important to help mitigate the potential for existing inequalities to intensify in the long-term and develop a more equitable future workforce."
The Foundation worked with leadership in eight key locations to identify and offer one-time grants to nonprofit organizations that support educational needs of underrepresented, under-resourced high school students with the potential to deliver significant reach with tangible, measurable results. Eighteen nonprofit organizations in Boston, Chicago, Detroit, Los Angeles, New York City, Northern/Central New Jersey, Philadelphia and South Florida received funds:
5,000 Role Models of Excellence Project, Inc.
After School Matters
Big Brothers Big Sisters of Miami
City Year Inc.
Detroit Public Schools Foundation
Good Grief Inc.
Junior Achievement of New Jersey
Mayor's Fund to Advance New York City for the Summer Bridge 2020 program
More Than Words
One Hundred Black Men of South Florida, Inc.
Philadelphia Education Fund
Philadelphia Futures
Ron Burton Training Village
Role Model Movement Inc./My Block My Hood My City
United Way for Southeast Michigan for the Tech Fund for Detroit's Students
The New Jersey Chamber of Commerce Foundation for the Jobs for America's Graduates program
The Opportunity Network
The Posse Foundation
Climate Finance: Climate Actions at Center of Development and Recovery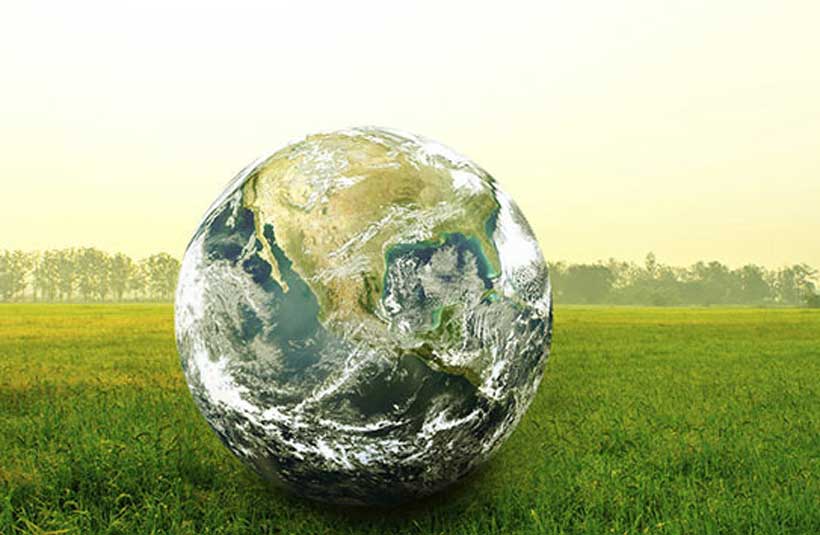 The Asian Development Bank (ADB) called access to climate finance a key priority for Asia and the Pacific as governments design and implement a green and resilient recovery from the coronavirus disease (COVID-19) pandemic.
Speaking at the United Kingdom Climate and Development Ministerial—one of the premier events leading up to the United Nations Climate Change Conference (COP 26) in November—ADB President Masatsugu Asakawa said expanding access to finance is critical if developing economies in Asia and the Pacific are to meet their Paris Agreement goals to reduce greenhouse gas emissions and help adapt to the adverse impacts of climate change.
"We can no longer take a business-as-usual approach to climate change. We need to put ambitious climate actions at the center of development," Mr. Asakawa said. "ADB is committed to supporting its developing member countries through finance, knowledge, and collaboration with other development partners, as they scale up climate actions and push for an ambitious outcome at COP 26 and beyond."
ADB is using a three-pronged strategy to expand access to finance for its developing members as they step up their response to the impacts of climate change.
First, ADB has an ambitious corporate target to ensure 75% of the total number of its committed operations support climate change mitigation and adaptation by the end of the decade, with climate finance from ADB's own resources to reach $80 billion cumulatively between 2019 and 2030. ADB has also adopted explicit climate targets under its Asian Development Fund (ADF), which provides grant financing to its poorest members. ADF 13, which covers the period of 2021–2024, will support climate mitigation and adaption in 35% of its operations by volume and 65% of its total number of projects by 2024.
Second, ADB is enhancing support for adaptation and resilience that goes beyond climate proofing physical infrastructure to promote strong integration of ecological, social, institutional, and financial aspects of resilience into ADB's investments.
Third, ADB is increasing its focus on supporting the poorest and most vulnerable communities in its developing member countries by working with the United Kingdom, the Nordic Development Fund, and the Green Climate Fund on a community resilience program to scale up the quantity and quality of climate adaptation finance in support of local climate adaptation actions.
Migrants left stranded and without assistance by COVID-19 lockdowns
Travel restrictions during the COVID pandemic have been particularly hard on refugees and migrants who move out of necessity, stranding millions from home, the UN migration agency, IOM, said on Thursday.
According to the International Organization for Migration (IOM), the first year of the pandemic saw more than 111,000 travel restrictions and border closures around the world at their peak in December.
These measures "have thwarted many people's ability to pursue migration as a tool to escape conflict, economic collapse, environmental disaster and other crises", IOM maintained.
In mid-July, nearly three million people were stranded, sometimes without access to consular assistance, nor the means to meet their basic needs.
In Panama, the UN agency said that thousands were cut off in the jungle while attempting to travel north to the United States; in Lebanon, migrant workers were affected significantly by the August 2020 explosion in Beirut and the subsequent surge of COVID-19 cases.
Business as usual
Border closures also prevented displaced people from seeking refuge, IOM maintained, but not business travellers, who "have continued to move fairly freely", including through agreed 'green lanes', such as the one between Singapore and Malaysia.
By contrast, those who moved out of necessity – such as migrant workers and refugees – have had to absorb expensive quarantine and self-isolation costs, IOM said, noting that in the first half of 2020, asylum applications fell by one-third, compared to the same period a year earlier.
Unequal restrictions
As the COVID crisis continues, this distinction between those who can move and those who cannot, will likely become even more pronounced, IOM said, "between those with the resources and opportunities to move freely, and those whose movement is severely restricted by COVID-19-related or pre-existing travel and visa restrictions and limited resources".
This inequality is even more likely if travel is allowed for anyone who has been vaccinated or tested negative for COVID-19, or for those with access to digital health records – an impossibility for many migrants.
Health risks
Frontier lockdowns also reduced options for those living in overcrowded camps with high coronavirus infection rates in Bangladesh and Greece, IOM's report indicated.
In South America, meanwhile, many displaced Venezuelans in Colombia, Peru, Chile, Ecuador and Brazil, lost their livelihoods and some have sought to return home – including by enlisting the services of smugglers.
Deloitte Introduces ReadyAI™ Artificial Intelligence-as-a-Service Solution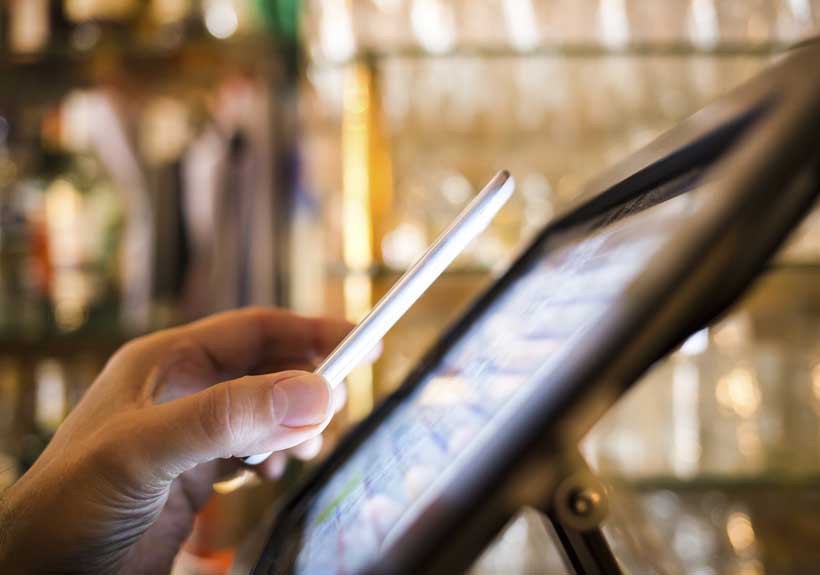 Deloitte introduced ReadyAI, a full portfolio of capabilities and services to help organizations accelerate and scale their artificial intelligence (AI) projects. ReadyAI brings together skilled AI specialists and managed services in a flexible AI-as-a-service model designed to help clients scale AI throughout their organizations.
The AI market is expected to exceed $191 billion by 2024, growing at 37% compound annual growth rate. As organizations accelerate their adoption of AI, many struggle with challenges such as limited access to specialized talent, slow development cycles, and the resources to continuously maintain AI models. Creating and sustaining AI models at scale typically requires people with capabilities across data science, IT operations and user experience (UX) who work seamlessly towards a common goal. With Deloitte's ReadyAI, organizations now have access to the services, technology and expertise they need to accelerate their AI journey.
ReadyAI offers comprehensive service capabilities including:
Data preparation: Provide data extraction, wrangling and standardization services. Also supports advanced analytical model development through feature engineering.
Insights and visualization: Design and generate reports and visual dashboards utilizing data output from automations to improve business outcomes and automation performance.
Advanced analytics: Data analysis for both structured and unstructured data. Creation of rule-based bots and insights-as-a-service.
Machine learning and deep learning: ML and deep learning model development. Video and text analytics to assist conversational AI.
Machine learning deployment: Create deployment architecture and pipelines for upstream and downstream integration of ML models.
Model management and MLOps: Management of model performance, migration and maintenance. Automation of model monitoring process and overall DevOps for machine learning.
Deloitte's recent "State of AI in the Enterprise" third edition study of enterprise AI adopters found that less than half of adopters believe they have a high level of skill around integrating AI technology into their existing IT environment. With a talent pool of more than 3,100 AI professionals, Deloitte can assemble teams that have the right combination of industry, domain and AI technology skills to best suit clients' needs. These experts include cloud engineers, data scientists, data architects, technology and application engineers, business and domain specialists, and visualization and design specialists. By leveraging the right combination of skills, organizations can quickly accelerate their AI journey.
ReadyAI teams operate as an extension of clients' teams often for engagements of six months or more. Services are available as a flexible, subscription model, allowing clients to scale resources and capabilities up or down based on business needs and priorities. Learn more about ReadyAI.
Gartner, the world's leading information technology and advisory company, named Deloitte a Leader for the seventh time in a row in its February 2021 report titled, "Magic Quadrant for Data and Analytics Service Providers."