Bulgaria Pays You for Flight Delays in Bitcoins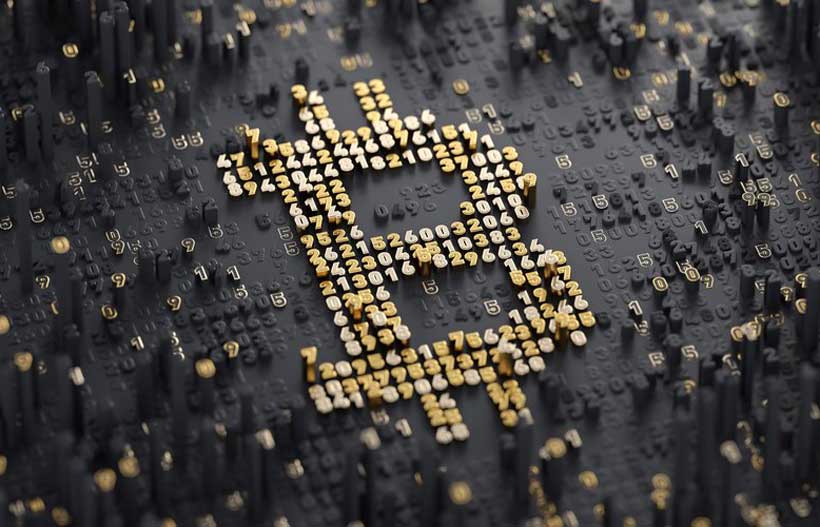 The cryptocurrency that has taken the world by storm since the first time it appeared in 2008 is called Bitcoin. Satoshi Nakomoto, the man who invented it, has started it as open-source software. Transfers with bitcoin don't include any third parties thus making the whole process much easier. This digital currency is not something unknown in today's world. It has been so much involved in everyday life that paying in a restaurant or shopping in malls with bitcoins is completely normal.
The advantages of using bitcoin instead of dollars or euros are already well-known. The fact that bitcoins are not connected to banks or any other financial institution is the reason behind its popularity nowadays. The idea about cryptocurrency has spread across the world, and many countries have been introduced to bitcoins years ago. Bulgaria is one of the countries where this cryptocurrency is gaining in popularity.
Trading Bitcoins
Trading Bitcoins is an easy process. People who want to do it on-site can use the ATM machines. There are many ATM machines in Sofia where bitcoins users can easily sell or buy bitcoins. When it comes to the regulation part, it still remains unclear in what directions are things going in the bitcoins world. Interestingly enough, Bulgaria is the second country with the highest number of bitcoins in the world. The Bulgarian government owns around 213.000 bitcoins.
So far, bitcoins users could easily trade their bitcoins online using Bitcoin Trader. It is one of the most popular online trading platforms. This online system doesn't charge you for creating an account excluding any payment fees for registration on the site. This app offers the live trading feature and it's definitely a reliable crypto trading platform.
Flight Delay Compensation in Bitcoins
The latest news from bitcoins in Bulgaria is that the Bulgarian technology firm, Colibra, is going to pay travelers for flight delays using bitcoins. As unusual as it may sound, it's definitely a good idea that other company needs to follow in order to provide travelers with the options to receive compensation in bitcoins. When there is a flight delay for more than 2 hours, travelers using the Colibra app will get their money directly on their account.
So, what actually is Colibra? It is a community of travelers that get the right to be compensated for any flight delay. This is what the co-founder of this company has to say on the matter "At first people seem to be puzzled how they can get compensated for flight delays that are not covered by the EU regulation that pays out after three hours and without having to pay anything upfront."
Colibra and Cryptocurrency
Since 2019, the company is compensating for flight delays but recently the cryptocurrency option has been added. No matter the reason the airline provides, travelers will receive their bitcoin compensation when the delay is longer than two hours.According to EU regulations, any company must compensate its passengers for delays longer than three hours, no matter the reason. Companies use apps available in the app store for download that automatically transfers the funds to the passenger's account every time there is a flight delay.
Flight Delays Compensation
According to the startup, the chances of 90 minutes delay are bigger than a three hours delay, which is the reason why more passengers receive compensation for flight delays. Compensation in bitcoins is nothing new for companies worldwide. The French insurance company AXA uses the bitcoin platform, Blockchain, to compensate passengers in case of a delay longer than two hours. The fact that airflights are one of the most used means of transportation, it makes sense that receiving compensation for flight delays is happening more than usual.
However, bringing something innovative like giving compensation in bitcoins is something that travelers are likely to respond positively to. As a matter of fact, this is the first company from Bulgaria to offer a solution like this, especially when the popularity of bitcoins in the country is one the rise. Smart move, Colibra!
The various ways you can buy gold
Gold is usually valued as a commodity, currency, and investment for many years. This is why it's still popular nowadays among investors because you can use gold as a hedge against inflation, currency devaluation, or deflation.
And, because of its ability to give you financial protection during times of economic uncertainty, it can be a good idea to invest in physical gold. Keep in mind that the gold market can be quite liquid and there are various ways in which you can gain exposure to gold including gold bars and coins. This page discusses the various ways you can buy gold.
Physical gold
Physical gold can offer you a direct exposure to gold. When gold is in bulk form, it's called a bullion, and it can be minted into gold coins or cast into bars. The value of a gold bullion is usually based on its purity and mass rather than the monetary face value. Remember that if gold coins are issued with the monetary face value, the market value still depends on its fine gold content.
You can purchase physical gold from private mints, government mints, jewelers, and precious metal dealers. Because different gold sellers can give the same gold at different prices, it's crucial for you to do research so that you can find the ideal deal. When you buy physical gold, you need to pay the full price.
Physical gold ownership can involve several costs like the insurance costs, storage costs, transaction fees, and markups related to purchasing and selling the commodity. Also, there can sometimes come with the processing fees as well as a small lot fees, especially if you are making small purchases. Collectively these costs cannot be that significant to affect you when you decide to invest a small portion of your portfolio in gold, but they can also be overwhelming if you want to have a large exposure. Check https://goldtrends.net/gold-ira-companies/ before you invest in gold.
Gold EFTs
EFTs are not like physical gold because you can buy them like shares on any stock exchange. The good thing about EFTs is that it allows you to get access to gold and you can avoid some costs like storage costs, markups, and many more. However, you should expect that you can lose a certain percentage of your investment's value to the expense ratio of the fund. An expense ratio refers to the recurring annual fee that is charged to the funds to pay for administrative costs and management expenses. As a result, it's always a good idea to weigh your options when it comes to choosing gold EFTs or having a gold IRA.
It's also important to note that you need to pay a commission when you decide to purchase and sell an EFT. Many online commissions are usually affordable, but they can always add up if you happen to be an active trader. Besides, most brokers usually charge a high commission, especially for broker-assisted trades, special order types, and automated phone orders. To address the cost concerns that come with EFTs, some brokers are now giving commission-free online trading for some type of EFTs.
How to ensure your Canadian public documents will be recognized in the EU?
If you are moving to the EU for work or educational purposes, or you want to live there for a long time and you plan on using your Canadian public documents in different countries throughout the European Union, you must first go through a process so these documents are recognized in the EU. In Canada, this process is called Document Authentication and Legalization, however, others call it Attestation. Before going abroad, you might consider asking a professional company that handles document authentication Canada to help you out with the requirements needed, especially if time isn't on your side.
Although you can organize the legalization of your documents yourself, if this is your first time authorizing these documents, it might take up a lot of your time and energy. Reputable agents can help speed up the process, so you can get on with the rest of your tasks before your travel to the EU.
What Business Documents do you need to Have Legalized Before entering the EU?
If you want to get your documents authenticated in Canada, you have to get the Department of Foreign Trade and International Affairs to stamp each document. If you are traveling to the EU for business, you might need to get the following documents authenticated:
Certificate of export
Shipping Document
Corporate documents that can be used while in the EU
Commercial invoice
Certificate of free sale
Pharmaceutical certificate
Distributorship Agreements
If you travel to the EU without these documents in order, you might find it difficult to carry out the work you had planned. Expect the European Union authorities to inspect these documents thoroughly. If you decide to go it alone instead of hiring an agent to help you out, make sure that you have plenty of time because a lot of these documents can take a long time to get legalized.
Personal Documentation
Although you won't need these documents if you want to travel to the EU, if you plan on staying there for an extended period, you might need them at some stage. For these files to be recognized throughout the EU, you will need them authenticated. Here are a few examples of the documents you will want to get authorized before you hop on the plane:
If you arrive in the EU without this documentation authenticated, trying to get them recognized in the EU won't be easy. To make sure your time in the EU goes smoothly, you should make sure that everything is finalized in Canada first.
Travelling to the EU during the Pandemic
Since the outbreak of Covid-19, a lot of areas around Europe have enforced quarantines on those entering from Canada. Each country has its own rules, so before you jet off, find out what the current situation is like. These Covid-19 regulations normally depend on the current situation in Canada, and most embassies will post details on their official website. If you can't see them on their website, consider making direct contact with the embassy's officials. Keep in mind that these rules are subject to change, so you should find out the details before you travel.
If you are fully vaccinated, you should have no problems getting into most countries throughout the EU. However, the EU doesn't recognize every vaccine, even some that are approved by the WHO.
Most of the European countries are accepting fully vaccinated Canadians, but they will ask to see your proof of vaccination. Make sure you bring your travel health certificates with you, as they will show the dates when you received your first and last vaccination. If you haven't received your vaccinations, then you might be allowed to enter without going into quarantine if you have already had the virus, as long as you have your PCR test completed.
What is the Visa situation for Canadian's wanting to go to Europe?
At the moment, as long as you have your Covid-19 documents prepared and a valid Canadian passport with at least three blank pages, Canadians should have no issues entering the EU. However, this is going to change in the near future. From the beginning of 2023, Canadians who wish to go on a vacation or plan on working in the EU will have to apply for a travel pass. If you want to enter all the countries in the Schengen Area, you will need to apply for this travel pass online first. This pass is known as the European Travel Information and Authorization System (ETIAS). This electronic scheme was made so the EU can keep track of those travelling around the EU. Canada already has a similar system in place known as the Canadian Electronic Travel Authorization.
You must apply for this before your travel to the EU, but until then, you can still enter with a valid passport. A lot of folks misunderstood the new process and thought it was going to start in early 2021, but the EU released a press release to explain that the changes will be enforced in 2023. However, this isn't a visa that grants people access to the EU.
What is the Legalization of a Document?
Authentication or legalization of a document that is issued in Canada is a process that will verify, prove, and confirm the genuineness of the position of an official. Each document needs to be stamped by authorized people to allow for it to be recognized throughout the EU.
A lot of the time, the process is theoretically easy. You must submit the documents to get Global Affairs Canada. Every single document must get an official stamp if they are to be recognized. Once they are all stamped, you might have to submit them to the country's embassy in Canada on where you are planning on going to in the EU so they can be legalized.
Conclusion
Although the process sounds easy, if you are an individual company wanting to do business in the EU, the process can cause a lot of stress. Trying to source the correct documentation and other paperwork might prove to be a lot more challenging than you initially thought. If you have invested heavily, and you are desperate to get to the EU as soon as possible, the process might take a lot longer if you plan on doing it all yourself.
There are plenty of agents out there that can help you through the entire process. They will review your documents before you hand them over to Global Affairs and the embassy, and they will be able to give you expert advice on the process. Experienced agents will understand the current requirements that the Global Affairs officials are looking for. Without having these documents organized before your trip who will struggle to do business in the EU. If you do business without having the paperwork on hand, you could find yourself in trouble with authorities in the EU, which will reflect badly on your business the next time you plan on working inside the European Union.
Hungary: Reforms to raise productivity would strengthen recovery from COVID-19
Hungary's economy is emerging from the crisis caused by COVID-19, yet sustaining the country's robust pre-pandemic levels of growth will require reforms to foster productivity and job creation, according to a new OECD report.
The latest OECD Economic Survey of Hungary says that with labour shortages being felt as the economy picks up, it is vital to invest in vocational training, digital skills and apprenticeships to match skills with market requirements. Improving transport links and the availability of housing would make it easier for workers in low-employment areas to take up jobs elsewhere. Creating a more competitive and transparent business environment and accelerating firms' adoption of digital technologies would also bolster the recovery.
"Hungary's economy was doing well before the crisis, and with external demand picking up, prospects for a solid recovery are good. It is important to use this period, and the forthcoming inflow of EU funds, to raise productivity and competitiveness to ensure a strong and lasting recovery," said OECD Director of Economic Country Studies Alvaro Pereira, presenting the report alongside Hungary's Secretary of State for Financial Policy Gábor Gion.
The COVID-19 crisis hit Hungary's export-oriented economy hard, ending a period of steady growth over 2016-19 that lifted incomes and brought down the unemployment rate to a 30-year low. Policy support to workers and firms, and the swift rollout of vaccines, has smoothed the path to recovery, and the Survey projects growth of 4.6% in 2021 and 5% in 2022, following a drop of 5.1% in 2020. An annual injection of EU structural and Next Generation COVID recovery funds equivalent to around 3.5% of GDP in total from 2021 will support growth if invested well.
Short-term risks remain, such as the impact of a global shortage of semiconductors on Hungarian car production. Targeted support to households and businesses should be continued as long as is needed. Once the recovery is self-sustained, the focus should return to strengthening public finances ahead of looming increases in health and pension spending from an ageing population, the Survey says, including by completing an ongoing increase in the retirement age to 65 by 2022 and linking further increases to gains in life expectancy.


The ageing and shrinking workforce makes it urgent to raise labour productivity. In addition to strengthening vocational and tertiary education, it is key to produce more of the highly skilled engineers and ICT graduates that businesses increasingly demand. In this context, the Survey recommends making high-speed mobile Internet cheaper and helping firms to rapidly adopt digital technologies. Intensifying efforts to fight corruption, including continuing to strengthen the institutional framework, and ensuring the independence and accountability of the judicial system would improve the investment climate and support business dynamism.
Worker mobility could be enhanced by improving transport connections from rural areas into cities, modernising housing regulations to expand the private rental market, and easing some of the rigid licensing and certification requirements on professional occupations. Hungary could also consider increasing the duration of unemployment benefits from the current three months.

Finally, Hungary's economy would benefit from a more growth-friendly tax structure. The Survey suggests continuing to reduce labour taxes and phasing out distortionary taxes on turnover in sectors like energy, finance and retail which hinder new entry and investment. This could be balanced by increasing consumption, property and environmental tax revenues, while simplifying the value-added tax system by moving to a lower but broader-based VAT rate.