Bulgaria Pays You for Flight Delays in Bitcoins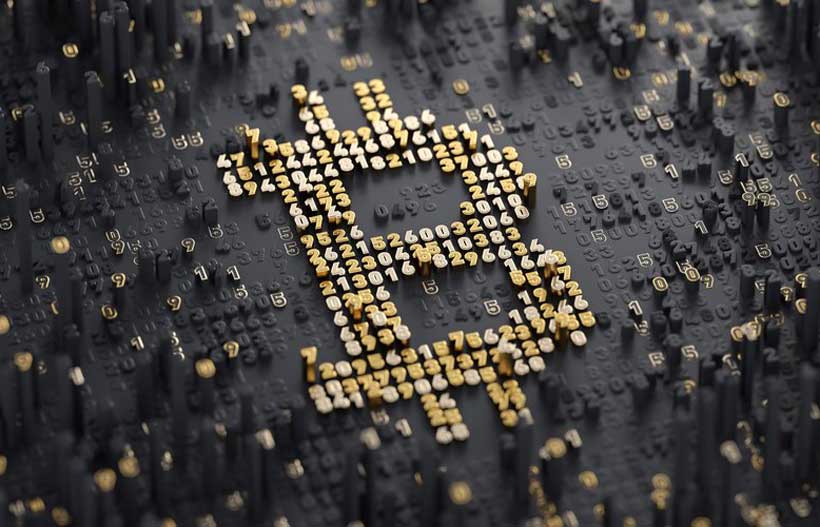 The cryptocurrency that has taken the world by storm since the first time it appeared in 2008 is called Bitcoin. Satoshi Nakomoto, the man who invented it, has started it as open-source software. Transfers with bitcoin don't include any third parties thus making the whole process much easier. This digital currency is not something unknown in today's world. It has been so much involved in everyday life that paying in a restaurant or shopping in malls with bitcoins is completely normal.
The advantages of using bitcoin instead of dollars or euros are already well-known. The fact that bitcoins are not connected to banks or any other financial institution is the reason behind its popularity nowadays. The idea about cryptocurrency has spread across the world, and many countries have been introduced to bitcoins years ago. Bulgaria is one of the countries where this cryptocurrency is gaining in popularity.
Trading Bitcoins
Trading Bitcoins is an easy process. People who want to do it on-site can use the ATM machines. There are many ATM machines in Sofia where bitcoins users can easily sell or buy bitcoins. When it comes to the regulation part, it still remains unclear in what directions are things going in the bitcoins world. Interestingly enough, Bulgaria is the second country with the highest number of bitcoins in the world. The Bulgarian government owns around 213.000 bitcoins.
So far, bitcoins users could easily trade their bitcoins online using Bitcoin Trader. It is one of the most popular online trading platforms. This online system doesn't charge you for creating an account excluding any payment fees for registration on the site. This app offers the live trading feature and it's definitely a reliable crypto trading platform.
Flight Delay Compensation in Bitcoins
The latest news from bitcoins in Bulgaria is that the Bulgarian technology firm, Colibra, is going to pay travelers for flight delays using bitcoins. As unusual as it may sound, it's definitely a good idea that other company needs to follow in order to provide travelers with the options to receive compensation in bitcoins. When there is a flight delay for more than 2 hours, travelers using the Colibra app will get their money directly on their account.
So, what actually is Colibra? It is a community of travelers that get the right to be compensated for any flight delay. This is what the co-founder of this company has to say on the matter "At first people seem to be puzzled how they can get compensated for flight delays that are not covered by the EU regulation that pays out after three hours and without having to pay anything upfront."
Colibra and Cryptocurrency
Since 2019, the company is compensating for flight delays but recently the cryptocurrency option has been added. No matter the reason the airline provides, travelers will receive their bitcoin compensation when the delay is longer than two hours.According to EU regulations, any company must compensate its passengers for delays longer than three hours, no matter the reason. Companies use apps available in the app store for download that automatically transfers the funds to the passenger's account every time there is a flight delay.
Flight Delays Compensation
According to the startup, the chances of 90 minutes delay are bigger than a three hours delay, which is the reason why more passengers receive compensation for flight delays. Compensation in bitcoins is nothing new for companies worldwide. The French insurance company AXA uses the bitcoin platform, Blockchain, to compensate passengers in case of a delay longer than two hours. The fact that airflights are one of the most used means of transportation, it makes sense that receiving compensation for flight delays is happening more than usual.
However, bringing something innovative like giving compensation in bitcoins is something that travelers are likely to respond positively to. As a matter of fact, this is the first company from Bulgaria to offer a solution like this, especially when the popularity of bitcoins in the country is one the rise. Smart move, Colibra!
Remittances Grow 5% in 2022, Despite Global Headwinds
Remittances to low- and middle-income countries (LMICs) withstood global headwinds in 2022, growing an estimated 5% to $626 billion. This is sharply lower than the 10.2% increase in 2021, according to the latest World Bank Migration and Development Brief.
Remittances are a vital source of household income for LMICs. They alleviate poverty, improve nutritional outcomes, and are associated with increased birth weight and higher school enrollment rates for children in disadvantaged households. Studies show that remittances help recipient households to build resilience, for example through financing better housing and to cope with the losses in the aftermath of disasters.
Remittance flows to developing regions were shaped by several factors in 2022. A reopening of host economies as the COVID-19 pandemic receded supported migrants' employment and their ability to continue helping their families back home. Rising prices, on the other hand, adversely affected migrants' real incomes. Also influencing the value of remittances is the appreciation of the ruble, which translated into higher value, in U.S. dollar terms, of outward remittances from Russia to Central Asia. In the case of Europe, a weaker euro had the opposite effect of reducing the U.S. dollar valuation of remittance flows to North Africa and elsewhere. In countries that experienced scarcity of foreign exchange and multiple exchange rates, officially recorded remittance flows declined as flows shifted to alternative channels offering better rates.
"Migrants help to ease tight labor markets in host countries while supporting their families through remittances. Inclusive social protection policies have helped workers weather the income and employment uncertainties created by the COVID-19 pandemic. Such policies have global impacts through remittances and must be continued," said Michal Rutkowski, World Bank Global Director for Social Protection and Jobs.
By region, Africa stands to be the most severely exposed to the concurrent crises, including severe drought and spikes in global energy and food commodity prices. Remittances to Sub-Saharan Africa are estimated to have increased 5.2% compared with 16.4% last year. In other regions, remittance flows are estimated to have increased 10.3% to Europe and Central Asia, where rising oil prices and demand for migrant workers in Russia supported remittances, in addition to the currency valuation effect. In Ukraine, remittance growth is estimated at 2%, lower than earlier projections as funds for Ukrainians were sent to countries hosting them, and hand-carried money transfers likely increased. Growth in remittance flows is estimated at 9.3% for Latin America and the Caribbean, 3.5% in South Asia, 2.5% in the Middle East and North Africa, and 0.7% in East Asia and the Pacific. In 2022, for the first time a single country, India, is on track to receive more than $100 billion in yearly remittances.
In a special feature on climate-driven migration, the Brief notes that rising pressures from climate change will both drive increases in migration within countries and impair livelihoods. The poorest are likely to be most affected as they often lack the resources necessary to adapt or move. Studies show that migration can play a role in coping with climate impacts, for example, by providing an escape from disasters and also through remittances and other forms of support to affected households. Changes in the international legal norms and institutional frameworks for migration may be required to cope with the challenge of climate-related migration, particularly in the context of cross-border mobility, as is the case for small island nations.
"People throughout history have responded to deteriorating climates by moving to survive. Planning for safe and regular migration as a part of adaptation strategies will be required for managing displacement in the affected regions as well as the influx of people in the receiving communities," said Dilip Ratha, lead author of the Brief and head of the Global Knowledge Partnership on Migration and Development (KNOMAD). "National and regional development strategies should be viewed through a climate migration lens," he added.
Also reported in the Brief is the cost of sending $200 across international borders to LMICs, which remains high at 6% on average in the second quarter of 2022, according to the Remittances Prices Worldwide Database. It is cheapest to send via mobile operators (3.5%), but digital channels account for less than 1% of total transaction volume. Digital technologies allow for significantly faster and cheaper remittance services. However, the burden of compliance with Anti-Money Laundering/Combating the Financing of Terrorism regulations continues to restrict access of new service providers to correspondent banks. These regulations also affect migrants' access to digital remittance services.
Regional Remittance Trends
Remittances to the East Asia and Pacific region are estimated to have increased by 0.7% to $134 billion in 2022, arresting the decline of the previous two years. Labor shortages in the hospitality and health sectors of high-income economies and higher oil prices benefiting Gulf Cooperation Council countries boosted demand for workers in 2022, which supported remittances. However, remittances to China are estimated to have dropped by nearly 4%, driven by restrictions on workers from traveling abroad due to COVID-related policies. Remittances as a share of GDP are significant in Tonga (50%) and Samoa (34%). In 2023, remittances are projected to decline by 1% due to weaker conditions in migrants' destination countries. The cost of sending $200 to the region rose to 6.2% on average in the second quarter of 2022 from 5.8% a year earlier.
Remittance flows to Europe and Central Asia are estimated to have increased by 10.3% to $72 billion in 2022. Rising oil prices and demand for migrant workers increased the flow of remittances from Russia to Central Asian countries. The appreciation of the ruble against the U.S. dollar translated into higher value, in dollar terms, of outward remittances from Russia to Central Asia. Remittances to the Kyrgyz Republic and Tajikistan exceed 30% of GDP. In 2023, remittance receipts are projected to moderate further to 4.2% growth due to a softer outlook for major remittance-sending countries. The cost of sending $200 to the region rose slightly to 6.4% on average in the second quarter of 2022 (data excludes corridors originating in Russia).
Remittances to Latin America and the Caribbean are estimated to have grown 9.3% in 2022 to $142 billion. Data for the first nine months of 2022 show a 45% increase for Nicaragua, 20% for Guatemala, 15% for Mexico, and 9% for Colombia. Stronger employment of migrants from Latin America in the United States contributed to remittance flows. Remittances received by migrants in transit also contributed to strong flows in Mexico and Central America. As a share of GDP, remittances exceed 20% in El Salvador, Honduras, Jamaica, and Haiti. In 2023, remittances will likely moderate to 4.7% growth due to a weaker economic outlook for the United States, Italy, and Spain. Sending $200 to the region cost 6% on average in the second quarter of 2021, up from 5.6% a year ago.
Remittances to the developing countries of the Middle East and North Africa are estimated to have grown 2.5% in 2022 to $63 billion, compared to a 10.5% growth last year. Slower growth in remittances is partly tied to the erosion of real wage gains in the Euro Area, even as demand for remittances in home countries increased amid deteriorating conditions, including drought in the Maghreb and high imported wheat prices. As a share of GDP, remittances are significant in Lebanon (38%) and West Bank and Gaza (19%). Remittance inflows are projected to grow by 2% in 2023. Sending $200 to the region cost 6.3% on average in the second quarter of 2022.
Remittances to South Asia grew an estimated 3.5% to $163 billion in 2022, but there is large disparity across countries, from India's projected 12% gain—which is on track to reach $100 billion in receipts for the year–to Nepal's 4% increase, to an aggregate decline of 10% for the region's remaining countries. The easing of flows reflects the discontinuation of special incentives some governments had introduced to attract flows during the pandemic, as well as preferences for informal channels offering better exchange rates. Remittances to India were enhanced by wage hikes and a strong labor market in the United States and other OECD countries. In the Gulf Cooperation Council destination countries, governments ensured low inflation through direct support measures that protected migrants' ability to remit. Sending $200 to the region cost 4.1% on average in the second quarter of 2022, down from 4.3% a year ago.
Remittances to Sub-Saharan Africa, the region most highly exposed to the effects of the global crisis, grew an estimated 5.2% to $53 billion in 2022, compared with 16.4% last year (due mainly to strong flows to Nigeria and Kenya). Remittances in 2023 are projected to soften to 3.9% growth as adverse conditions in the global environment and regional source countries persist. Remittances as a share of GDP are significant in the Gambia (28%), Lesotho (21%), and Comoros (20%). Sending $200 to the region cost 7.8% on average in the second quarter of 2022, down from 8.7% a year ago. Remitting from countries in the least expensive corridors is on average 3.4% compared to 25.2% for the costliest corridors.
The Migration and Development Brief analyzes trends in migration-related SDG indicators: increasing the volume of remittances as a percentage of GDP, reducing remittance costs, and reducing recruitment costs.
France challenges UK for title of Europe's Greatest Equities Market
Paris is challenging London's leadership as home to Europe's largest stock market, undermining post-Brexit Britain's standing as the continent's most important financial center, – recognizes "The Financial Times".
The market capitalization of all companies listed in the French capital rose from $1.8 trillion at the start of 2016 to $2.83 trillion, closing the value of London shares at $2.89 trillion, according to Refinitiv.
"It is a result of the poor performance of British equities, the poor pipeline and performance of new issues in the UK, and the terrible performance of the pound. It is clearly not good news for London – and Brexit is a big factor in all three."
To re-establish its traditional leadership, the UK government aims in the coming months to finalize proposals to reform the City of London.
However, competition from Paris is set to intensify as France is rated the preferred European stock market by fund managers. 17 percent of fund managers said they planned to "overweight" French equities over the next 12 months, according to a Bank of America survey of 161 investment managers with combined assets of $313 billion.
Paris is difficult London's lead as the house to Europe's greatest inventory market, consuming away at Britain's place after Brexit because the continent's most essential monetary centre.
"This gap between London and Paris in the domestic market is a lot smaller than it used to be or should be," stated William Wright, founding father of New Financial, a UK think-tank, – writes "Business Land".
…Thus the strange politics of London in recent years – from Brexit to a kaleidoscope of people in the prime minister's chair, has led to the fact that Britain may say 'goodbye' even to such a privilege as being the financial center of the World and Europe.
International Affairs
4 Best Tips How To Write A Literary Analysis Essay
Writing a literature essay or analysis is not an easy task. It is necessary to plunge deeply into the text and understand why the author used various techniques. You will also have to comment on the plot, events, and characters. Creating an excellent literary analysis requires patience, skills and theoretical knowledge. If you are missing the last item, read this article to the end.
1. What To Begin With
First of all, you need to understand what analysis means in literature, and your best friend in doing so is practice. Writing essays may be challenging, especially when the words are buzzing around your head but refuse to appear. If you can't concentrate and come up with something, try to read a literary analysis essay written by a professional, just for a start. It will give a basic understanding of how to write a literature essay, and you will feel sure. Sometimes a proper example is the best teacher, and it is better to see an excellent work once to learn from it.
So, what's coming next after getting a sample? The following step in writing a literary analysis essay is thoroughly studying the text and formulating a thesis statement. Take into account the general format of an academic essay while you write:
An opening paragraph that conveys your essay's key argument.
The body of your paper is broken up into sections, where you present your thesis and back it up with textual proof.
A summary of the core argument you've made throughout your analysis.
2. Take Notes
Study the source(s) and make some preliminary notes. Highlight the aspects you find catchy, unexpected, or baffling; these are the areas you should focus on in your paper.
One of the primary purposes of literary analysis is to go deeper into a piece of literature. First and foremost, a student should be on the lookout for literary devices, which are linguistic tools authors use to emphasize certain points in the text or evoke specific emotions in the reader.
3. Literary Analysis Outline
The best tip for writing all essays is to have a proper outline. Here is one you might use. For additional inspiration, you might also use Phdessay or other services with an impressive essay collection. It's always beneficial to look at other authors' interpretations and consider what you can borrow from them. And, of course, nobody canceled the structure, the bibliography, and the citations. Don't miss anything important!
Introduction
The first step in writing a literary analysis introduction for a literary analysis essay is to provide the work's title and author. You need one or two phrases at the most to express yourself. The focus should be on the central theme for these phrases to be more compelling.
Give a quick summary of the book and discuss its significance in the literary canon. Why do we need to analyze this? Where does the author draw a line between right and wrong?
Get started on your paper by formulating a thesis. Justify your argument's central thesis and its most critical supporting arguments.
Formulating The Body Of Your Work
Write a separate paragraph to elaborate on each of the claims made in the thesis. For example, a 600-word essay needs no more than three paragraphs. Use a clear subject phrase at the beginning of each one. Then, it would be best if you elaborated on your key argument. Every claim must be backed up with examples from the literature piece.
How To Write Conclusion
A literary analysis essay conclusion is the last paragraph you write to wrap up your assignment. Provide a brief overview of the work, your thoughts and emotions, and other relevant details here. Don't start talking about anything else.
Emphasize the reasons your position is sound and the evidence you've provided in the paper's middle part.
4. Proofread
After the essay's main points have been refined, they should be checked for typos and other errors. Sometimes it helps to read the whole text aloud slowly and clearly. Someone else should do it for you if feasible.
Multiple copies of the document should be produced and proofread before a final copy is made. It's important to keep an eye out for sentence fragments, comma splices, and other frequent grammatical mistakes.
Conclusion
This academic task aims to analyze and assess some facets of a piece of literature. A literary analysis essay is defined as one that investigates the language, viewpoint, imagery, and structure. These methods are dissected to get to the author's true intentions. After all, any analysis aims to shed light on the material by revealing hidden meanings. Your interpretations of the source material should be described in an analytical style that goes beyond a simple synopsis.