ADB Supports Philippines' Financial Inclusion Reforms with $300M Loan
The Asian Development Bank (ADB) has approved a $300 million policy-based loan to support the Philippine government's efforts to boost inclusive growth by implementing reforms to expand Filipinos' access to financial services, especially in unserved and underserved areas across the country.
ADB's Inclusive Finance Development Program, Subprogram 2, is supporting reforms to help the government reach targets linked to the National Strategy for Financial Inclusion. These measures will strengthen the institutional and policy environment for financial inclusion, improve financial infrastructure, and increase the capacity and reach of service providers, especially rural banks and non-bank financial institutions.
"The Philippine government's anti-poverty strategy aims to equip Filipinos in the bottom 40% of the income strata with education, skills, and livelihood assistance so they can break away from a vicious cycle of intergenerational poverty. Ensuring all Filipinos are part of the financial system is important to this approach," said ADB Vice-President Ahmed M. Saeed.
"Through this loan, ADB is partnering with the Philippines to implement innovative initiatives around digital finance to significantly improve poor Filipinos' access to financial services and products as a way to lift their incomes and wellbeing," said ADB Senior Financial Sector Specialist for Southeast Asia Kelly Hattel.
According to the 2017 Global Findex Survey, the Philippines ranked among the lowest in Southeast Asia on almost all financial inclusion indicators. Only 34% of Filipino adults have an account at a formal financial institution, compared with 49% in Indonesia, 82% in Thailand, and 85% in Malaysia. The Philippines can expand financial access to poor Filipinos through credit, savings, insurance, pensions, and remittances.
Reforms supported by the loan are being implemented by the Bangko Sentral ng Pilipinas, the Securities and Exchange Commission, the Philippine Guarantee Corporation (Philguarantee), the Philippine Statistics Authority, the Department of Justice, and the Insurance Commission. These reforms, which focus on the poorest 40% of the population and rural residents, aim to more than double the number of Filipinos holding an account at a formal financial institution by 2023.
Key reforms include the rollout of the country's National Identification System, which will benefit all Filipinos and help speed up the delivery of social assistance programs, the launch of pilots on agriculture value chain finance, and public–private partnerships for crop insurance. The loan also supports government reforms to incorporate financial literacy programs in the country's K-12 basic education curriculum and increase the use of digital payments in the country. It will help reorganize and strengthen Philguarantee's operations, expand coverage of the credit reporting system, promote the use of cloud-based core banking technology among rural banks, and support the development of Islamic finance in the country.
These reforms will complement other programs ADB is supporting in the Philippines. For example, the $400 million Competitive and Inclusive Agriculture Development Program approved by ADB in August 2020 to help the government increase agricultural productivity and the $500 million Expanded Social Assistance Project approved in June 2020 to support education and health conditional cash transfers to poor households.
Over 500,000 people have been inoculated against COVID-19 in Moscow
The number of people who wish to receive a COVID-19 vaccination in Moscow has reached half a million, and over 500,000 of them have already received their first jab. Every day between 12,000 and 20,000 residents of the city sign up for vaccination.
Vaccines are being administered in 100 vaccination points in city polyclinics and 20 popular public places, where mobile teams have been deployed. The list of categories of citizens entitled to vaccination is constantly expanding and the city's vaccination campaign is picking up pace.
The list of categories of citizens prioritized for vaccination also includes Muscovites over the age of 60 years old (who form the largest risk group and are most vulnerable to COVID-19). More than 9,000 residents of 33 retirement homes have already been vaccinated. In addition, vaccination is recommended for people with chronic diseases who need to stay at home, as well as college and university students over 18 years of age.
A convenient online vaccination appointments system has been set up specially for Muscovites in the mos.ru portal. It can be accessed by going to 'Doctor's Appointment' in the list of services and selecting 'Vaccination Against COVID-19'.
In addition, vaccine appointments can be made via the My Moscow mobile app, the Moscow Gosuslugi government services website and the emais.info medical services portal, as well as by calling a vaccination center. The vaccine is administered in two doses, with appointments for the second injection being made automatically.
Many large employers are requesting on-site vaccination of their staff, and this network will be gradually expanded. Naturally, the throughput capacity of such organizations and, most importantly, the employers' wishes are being taken into account.
Detailed information on the vaccination program has also been posted in the portal's special project.
The Sputnik V vaccine consists of two components requiring two injections, and provides a reliable immune response. Volunteers will first be injected with the first component of the vaccine, with a second vaccination following 21 days later. Only the first appointment needs to be booked, as the doctor will arrange the patient's second visit on the day of their first vaccination. To ensure that people do not forget about their re-vaccination, they will receive an SMS message the day before it, reminding them of the date, time and clinic they need to attend.
The vaccination process takes at least an hour, including a 10-minute examination by a doctor before the vaccination and 15 minutes spent preparing the vaccine, which is stored in frozen state (with five doses in one vial) and thawed for five patients at once when they have been examined. Post-vaccination observation and examination take a further 30 minutes. Each patient receives a certificate recording the two injections and confirming that they have been vaccinated against the coronavirus.
The vaccine was produced using a biotechnological process based on the most modern technological platform created by Russian scientists. It is safe because it does not contain the coronavirus. It is based on special structures (carrier vectors) created in the laboratory that contain only a part of the virus gene. Upon encountering the vaccine, the human immune system produces protective antibodies.
Belarus human rights situation deteriorating further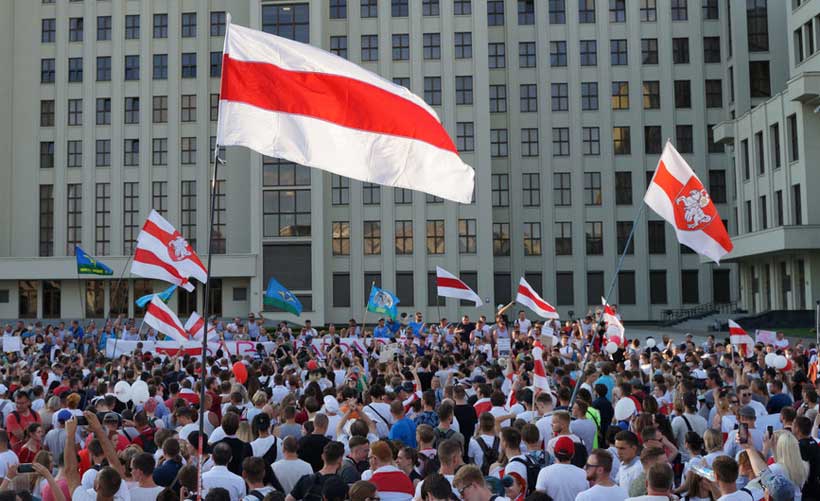 A "systematic crackdown" against dissent in Belarus is continuing, months since the country's disputed presidential election last year, UN rights chief Michelle Bachelet has told the Human Rights Council.
In comments to the Geneva forum on Thursday, the High Commissioner for Human Rights insisted that curbs on demonstrators had got worse since last August's poll returned President Alexander Lukashenko to office.
Those protests had led to "mass arbitrary arrests and detentions" of largely peaceful demonstrators, along with "hundreds of allegations of torture and ill-treatment", Ms. Bachelet said, before noting that "not one of the hundreds of complaints for acts of torture and ill-treatment" had been investigated.
The High Commissioner highlighted concerns about Government proposals which would reportedly "enable harsher punishments" for those taking part in peaceful demonstrations from now on.
To date, nearly 250 people have received prison sentences on allegedly politically-motivated charges context of the 2020 presidential election, Ms. Bachelet said.
'Unprecedented' human rights crisis
The OHCHR report "covers serious violations" of rights between 1 May and 20 December last year. "The events that unfolded before and immediately after the election have led to a human rights crisis of unprecedented dimension in the country", added Ms. Bachelet.
All of the violations detailed "committed with impunity, created an atmosphere of fear", she said, noting the further deterioration since December.
She said journalists were being increasingly targeted, "and human rights defenders both institutionally and individually. Just last week, large-scale searches of human rights defenders, journalists, and organizations such as the Belarusian Association of Journalists and Viasna (A Minsk-based human rights centre) were conducted, reportedly in connection with criminal investigations for 'mass disorder'".
Release innocent protesters
She told the Council it was "essential for the future of the country that respect for human rights, and the broadest possible civic space, be established. All those who have been detained for peacefully exercising their rights should be released."
The rights chief called for "thorough, effective, credible and transparent investigations" into all the allegations of serious violations, with perpetrators being brought to justice, as well as an "immediate end" to the Government policy of harassment and intimidation of civil society and media workers.
"I further recommend comprehensive reform of the national legal framework", she concluded. "Our report includes specific recommendations, which address key systemic issues, including with respect to fair trials, due process and the independence of the judiciary."
Natalia Vodianova joins UNFPA to tackle stigma and advance women's health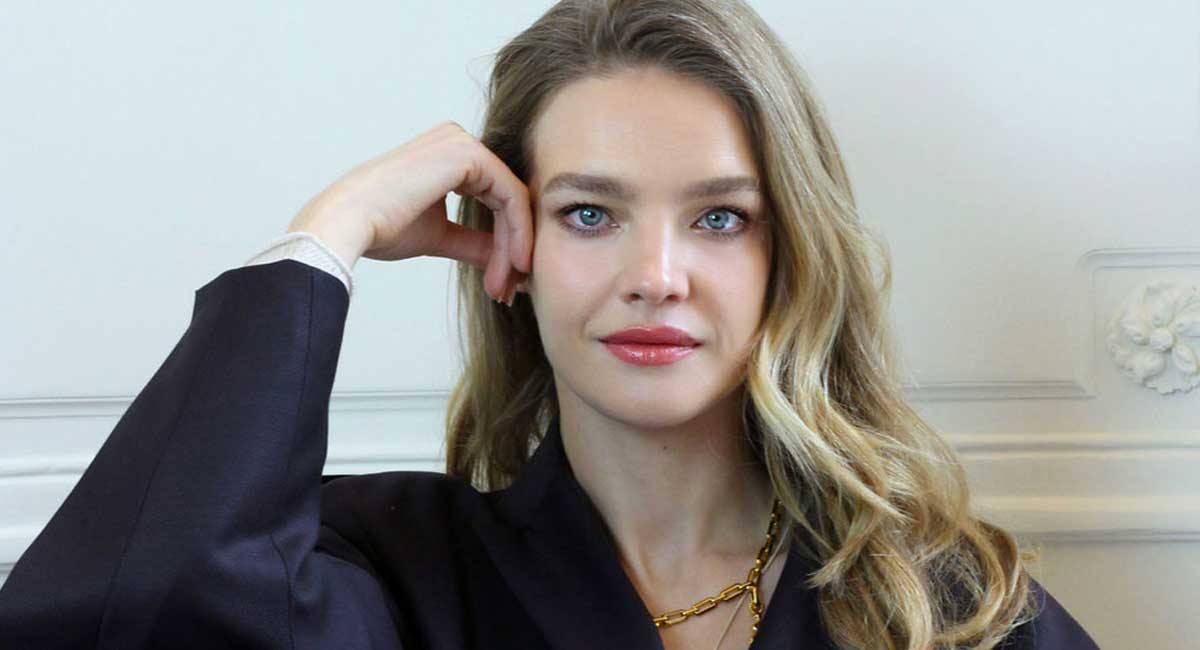 The UN's sexual and reproductive health agency, UNFPA, on Wednesday appointed supermodel, philanthropist, and impact investor Natalia Vodianova as its newest Goodwill Ambassador, in an effort to empower women and girls, including fighting stigma surrounding menstruation.
"For too long, society's approach to menstruation and women's health has been defined by taboo and stigma", said Ms. Vodianova, stressing that the situation "has undermined the most basic needs and rights of women."
In her new role with UNFPA, officially known as the UN Population Fund, Ms. Vodianova will seek to help culturally redefine menstruation, as a normal bodily function.
On any given day, more than 800 million women and girls aged 15 to 49 are actively menstruating. In many countries, taboos surrounding the cycle leaves girls vulnerable and can even be life-threatening, says UNFPA, as they are excluded from public life, denied opportunities, sanitation and basic health needs.
Major mission
The agency said in a press release, that the issue has been starved of the attention it deserves, but in recent years that has started to change, and "achieving this, is central to UNFPA's mandate".
"It's a tragic irony that something as universal as menstruation can make girls feel so isolated…We all have a role to play in breaking the taboos around menstruation", said UNFPA Executive Director Natalia Kanem, underscoring the significance of spotlighting the damage caused.
She added that the agency "is pleased to partner with such a powerful and committed advocate. Societies prosper when girls are confident, empowered and making their own decisions!"
Building on past momentum
Over the past three years, Ms. Vodianova has teamed up with UNFPA to launch a series of "Let's Talk" events worldwide, which have mobilised policy makers, civil society and the private sector to help tackle shame, exclusion and discrimination, faced routinely by millions of women and girls.
Leaders from various sectors such as fashion, politics, sport, technology and media have also gathered in Turkey, Kenya, Switzerland, Belarus and India to advance women's health.
Raised in poverty by a single mother in Russia, along with caring for a half-sister who has cerebral palsy and autism, Ms.Vodianova is a passionate advocate for human rights, including reproductive rights and the rights of people living with disabilities, UNFPA noted.
The agency said it was looking forward to working with her in her role as a bridge builder across the fashion and technology industries, where she's an influential international voice, to help achieve the Sustainable Development Goals by 2030.