In recent weeks the confluence of many issues and events of different shades and dangers made Somalia's political situation more complicated. This being the last year of the current administration, challenges of that nature are not entirely new, but the intensity and volatility of these developments are.
However, this piece is not an attempt to chronicle each one of said challenges and lay the blame on one political actor or another, but to illustrate how the dirty and notoriously impulsive local politics that dominate the discourse has been turning the attention away from Somalia's national interest and international predators that are elbowing each other for zero-sum booty control.
The most critical being the American guerilla diplomats' covert coup against their British counterparts that has been protecting Soma Oil and Gas' exclusive interests. These diplomats adhere to no international laws and often employ shady tactics that neither the U.K. Foreign Office nor the US State Department would be willing to acknowledge.
Who Didn't Start The Fire?
On Saturday July 25, the Lower House of the Somali parliament has held an extraordinary session passed a vote of no-confidence motion to oust Prime Minister Hassan Ali Khaire amidst electoral rancor that kept the federal states drifting away from the center.
Interestingly, the ousting came only a few days after he successfully orchestrated Dhusamareeb Agreement signed by President Mohamed Abdullahi Farmajo and the federal states and when there was less than six months remaining from the current government's term.
After the election related items on the agenda were discussed, the Speaker of the Parliament, Mursal Mohamed Abdurahman, literally rammed in a no-confidence motion that was not even part of the agenda, ignored the 'point of order' raised by some MPs, and continued the hand counting. Within an hour or so, the surgical removal was complete: 170 'yes' & 8 'no'. After ensuing commotion by the objecting MPs, the Speaker gaveled out of the session. Mission accomplished.
Cold War Beween Partners
Despite the popular perception that this was solely driven by that all too familiar 'xilligii kala guurka' (time to part ways) politics, this was the last phase of the diplomatic cleansing of the U.K. influence- Khaire. He was Soma Oil and Gas' East Africa man whose initial appointment this analyst has vehemently opposed.
It was the culmination of a systematic, delicately executed overthrow to end UK's dominance of the Somalia affairs. It started with the recruitment of Qatar to directly counter-balance against UAE and bankroll Farmajo's election. It was not a hard sell under since Qatar was under a long simmering UAE/Saudi Arabia led aggression since the Arab Spring. Moreover, it may be worth noting that Qatar already had on the ground a network of brokers who in the past provided dark money to former President Hassan Sheikh Mohamud's administration for other projects.
Once Farmajo became the president, the systematic process to cut off all advisors, technocrats, security experts, and members of the Council of Ministers who were from or were associated with UK began. In a parallel process, the relationship with UAE had to be suspended. This was critical for mainly two reasons: One, it would get rid of UK's cash cow of corruption. "Let me call our friends" was the notorious code of reassurance used by British diplomates that UAE embassy will be delivering the cash. This under the radar process kept their hands clean. Two—perhaps more important than the former—it would pull the plug off on the (UAE-funded) ICJ maritime case.
Though locally it is considered a patriotic initiative taken by former president Hassan Sheikh Mohamoud, this was a Soma Oil and Gas project. ICJ rule in favor of Somalia meant another corrupt giveaway to this shady company that illegally owns Somalia's natural resources. Farmajo is on board with a behind the curtain deal to pull the case out of ICJ and settle for a 'negotiated' deal with Kenya that brings in new partners. This may explain why there were multiple postponements of public hearings- something that, contrary to the Somali government's claim, could not have been unilaterally done by the court. Hence, an official announcement after the extension is secured should shock no one.
Going back to the first major step; it was followed by the takeover of the command center- UNSOM. Merely two months into his new position, the former Special Representative of the UN Secretary-General, Nicholas Haysom, was accused of interfering in a sovereign state's internal affairs. Tough I was never a big fan of the dubious role that the British diplomatic team and their field commanders at UNSOM played before Haysom, I was critical of the persona non grata charade and I suspected it being a "a cover up". So Ambassador Haysom was shortly replaced by an American, Ambassador James Swan.
This was followed by pressuring Qatar to drop Prime Minister Khaire from the recipients of the electoral facilitation cash that brought him and President Farmajo to power. Khaire and his network of predatory capitalists spent two weeks in and around Doha meeting with certain elements in the (useful) king-making business. The answer was simple: the game has changed and you are on your own, old partner.
As soon as it became clear to Khaire that he could neither be part of any extension that may be granted to his partner (Farmajo) nor could he expect cash-loads coming from Qatar, he had to resort to a political kamikaze operation labled as a peace process. He reached out to the federal-states, especially Puntland and Jubbaland that lost trust on the central government, as his most viable partners; hence the Dhusamareeb Conference.
Dominance and Its Risks
Farmajo went to participate in the Dhusamareeb conference with his own uncompromising agenda: grant me a term extension of two years so I could marshal the nation to 'one-person-one-vote electoral system'. After Dhusamareeb One and Two, the federal-states and the central government reached an agreement: Farmajo will get no extension and a technical committee made of all stakeholders would determine the kind of election and it would be unveiled and ratified at Dhusamareeb Three.
On Aug 13, with Khaire out of the way and Farmajo seeming to have gained a momentum for his term-extension agenda, Ambassador Donald Yamamoto's office tweeted this:
"@US2Somalia is eagerly waiting for #Dhusamareb 3 Mtg results. The need for wide spread consultations & genuine compromise is key. The election model needs broad based support from FGS, FMS, Parliament, & other stakeholders. Timely elections, no mandate extensions. #Somalia."
And on Aug 20, as soon one-sided Dhusamareeb Three shenanigan to ensure the extension concluded, the same office tweeted:
"@US2SOMALIA has worked for inclusion of all views at the table in #Dhusamareb3, but can't help those absent. Spoilers withholding participation sacrifice democracy for own ambitions. Parties will need to move forward with timely model agreed."
Though these statements are reminiscent of a bygone era known as the 'transitional period' it supports my last article that Somalia is under a dysfunctional trusteeship, I venture say it was intended to serve, on the one hand, as a reassurance for UK and other donor nations that US is not supporting an extension; on the other hand, to put a thumb on the scale and coerce the federal-states to march behind Farmajo. It is the only way to harvest what was sowed a few years earlier. But, since the term extension appears to be like striking a matchstick over a pool of kerosene, it must be done through a legitimate process- the federal parliament.
Execution Express
Meanwhile, following Trump's patented method of appointing care-takers to a number key posts to avoid congressional scrutiny, Farmajo appoints a Care-taker Prime Minister with a free-hand to exercise full authority over the Council of Ministers. This flies in the face of the very constitution that Farmajo often references to underscore the power vested in the federal parliament. So exercise and expedite to the max is what the care-taker did.
Immediately upon assuming his new post, the care-taker Prime Minister, Mahdi Guled, dashed through the approval of a few international projects and appointed the Somali Petroleum Authority without any transparency, without capacity and integrity review of the members of this highly critical body of trustees. This same questionable authority is all of sudden set to make a critical decision that could haunt Somalia for generations. The method, the timing, and the haste should raise a red flag.
Who Owns It?
These controversial events of the past three plus years that shook the foundation of Somalia's political structure confirm a looming danger that some analysts were warning against- a perfect storm emanating from resource curse, geographical curse, and clannism curse.
There are two things that one must keep in mind when conducting any political affairs or developing any strategies for domestic or international end:
One, there is no such thing as 'spontaneous combustion' because all things political are driven by an overt or a covert objective, or both. Two, if you are not interested or are not able to assess behavioral patterns or connect the dots, you are better off finding another career to pursue.
2021 is here and not much has changed since the last election. The political situation is in total disarray, drone attacks reached the danger zone and security continues to worsen, corruption still remains a skill in high demand, sovereignty still remains a pie in the sky, and many hands continue to operate inside the cookie jar of resources. So long as the dominant political discourse remains on clans, personality politics, and methods of transitioning power, expect the wheel of exploitation to gain more ground and the predators to get more emboldened.
Somalia still remains a political prospect that is between a romantic ideal and corrosive reality; between conformity with clannism and the reformation toward statehood; between a living idea and a dying potential; between yearning for liberty and enabling the subjugators; between individual interest and collective benefit.
An enlightened intergenerational movement to reclaim Somalia is needed more than ever; also, leaders with vision and strategy that transcend the clan mentality in order to reimagine a new nation and put the common good and national interest before all others.
Nigeria at 60: The Dialectic of a Failing Renaissance
Standing elegantly before the visiting Princess Alexandra of Kent and Governor-General, Sir James Robertson, at the final lowering of the British Union Jack, in Lagos, in October 1960, Nigeria's Prime Minister, Tafawa Balewa declared that, "… independence (for Nigerians) implies a great deal more than self-government."
For the constituents of the new sovereign, it was the consummation of a struggle which only intensified with the termination of the World War II and the rise of Black Nationalism led by notable Pan-Africanists like Henry Sylvester Williams, W.E.B. Du Bois, Kwame Nkrumah, Jomo Kenyatta, to mention a few. Such was the enormity of the hope that Nigeria presents to Africa and the rest of the world in that era. The globe quickly took note of this potential power emerging from mother Africa, full of dynamic resources both human and minerals, with a firm promise to be a respected player at the international arena.
In the early days, Nigeria did not disappoint. Joining the United Nations as its 99th member in 1960, she stamped her readiness to provide the much-needed direction for Africa by making the continent the centre-piece of her foreign policy with the most important agenda of ending apartheid in South Africa and securing political independence for other African colonies at the time. In affirming her commitment to these goals; Nigeria was an active participant in the formation of the Organization of African Unity (O.A.U) in 1963, in Addis Ababa, and that of the regional grouping, the Economic Community of West African States (ECOWAS), in 1975. Nigeria also became a part of the UN efforts to maintain global amity by contributing troops as part of the first UN Peacekeeping Mission to Congo (1960-64). Nigerian soldiers have so far adorned the blue berets in more than two dozen UN operations worldwide.
From Dream To Despair
For ordinary Nigerians, however, the honeymoon was short-lived as series of incidents drew a dagger at the heart of the young State which have continued to shape the fate of its political nay economy trajectory till date. To begin with, politicians (post-independence) exhibited gross lack of maturity which was most evident in the social disruption that erupted in the Western region between Premier Obafemi Awolowo and his estranged former ally, Samuel Akintola, in 1965. The killings, arson, and looting that accompanied the political rivalry between the two led to a severe loss of lives and property. Furthermore, the subsequent hijacking of political power by the military in January 1966 is considered an anathema especially since the coup d'état was perceived as ethnic-oriented in some quarters. Third in the chain of events was the devastating Biafra (civil) war that broke out after an attempt to secede by the mainly Igbo ethnic race in 1967. An estimated one million lives were sacrificed in the war which ended in January 1970.
Sandwiched amongst these events was the discovery of oil in commercial volume in the southern part of the country. Many historians have argued that oil is a poisoned chalice to Nigeria as it opened a vista of uncontrolled gluttony to the custodians of political authority and solidified unbridled corruption in the public service. So much was the level of profligacy within the system that then Military Head of State, Yakubu Gowon, was quoted as saying Nigeria's challenge isn't how to make money 'but how to spend it!'
Having reached its apotheosis a little too soon, Nigeria's fortunes plummeted dramatically whilst the rest of the world watched in utter awe at the distasteful flatulence from the failing giant.
The Unanswered Question
Caught in the euphoria of shedding the toga of being a colony, the Nigerian state abinitio failed to answer a fundamental question: who owns Nigeria? This unfortunate oversight defines the colouration of what is termed 'Nigerianess' in/of Nigerians. It speaks to the dearth of a clear-cut structural identity; the vehicle which cascades a society into nationhood. It also, perhaps, explains the causal force behind the socio-political upheavals that appeared to have put the country in a state of perpetual sedation.
Many believe that the portmanteau: 'Niger-area' by the British through the 1914 amalgamation of the protectorates of the south and the north in the town of Sungeru is akin to what the Arabs called 'Al-Nakbah' – the Great Mistake. As was the case in many European colonies of Africa, the motivation for creating Nigeria was geared by administrative convenience without necessarily considering the cultural diversities of the ethnic components within the colony. That thus provides an understanding into Awolowo's 1947 frustration in submitting that, "Nigeria isnot a nation, it is a mere geographical expression."
A Broken Social Contract
For the mass Nigerian population, the state represents a creation of the oligarchs, fashioned to appropriate the collective patrimony at the expense of the weak majority. Morphed into a concert of zealous elites that turned into a neo-colonialist instrument of oppression and suppression, Nigeria's social contract has – in the past sixty years – been desecrated, its trust abandoned, and the legitimacy of the political authority has become a subject of an interminable audit by different sections of the public.
The residual legacies of decades of leadership ineptitude, bastardized social institutions, wanton fleecing of common resources are far too unmistakable in vices such as sporadic ethnoreligious conflagrations, towering insecurity, kwashiorkor economy, youth restiveness caused by lack of access to western education and lack of job opportunities for able-bodied persons.
The structural insolvency in Nigeria is further pronounced with the distrust which has characterized the interactions between the government and the governed since independence. For renowned literary icon, Prof. Wole Soyinka, the relationship between the leaders and the led in Nigeria is based on deceit and at best lacking in "frankness."
A study from the country's National Bureau of Statistics (NBS) put the current inflation rate at a two-year high 13% while the unemployment rate is 27.1%. Combine that with the just-released Global Terrorism Index 2018 report which sits Nigeria in third place globally among countries most ravaged by terrorism, one then begins to see an unglossy picture of the exact stance of Nigeria at the moment. In those statistics exist a deluge of ingredients for socio combustion which has come to the fore in recent years, especially since the return to civilian governance in 1999 after decades of military interregnum.
Self-Determination or Self-Destruct?
Unattended to for years, the dissatisfaction of the oppressed has germinated into a chorus of clamour for an equitable and just society that now manifests as calls for self-determination by various ethnic spheres in the country. To coincide with the diamond jubilee celebration of Nigeria, a group of citizens of Yoruba origin took over major streets of capitals of the world in demand for a breakaway homogeneous sovereign to be christened Oduduwa Republic. The Yoruba call for separation is just the latest as the Igbo – through the activities of the proscribed Indigenous People of Biafra (IPOB) led by exiled Nnamdi Kanu – remain resolute in their quest for self-determination.
Negotiating Co-habitation
To survive the existential threat throbbing Nigeria's soul at the moment, a few suggestions would suffice. First, there is a need for a national document that truly reflects the wishes of the people to live together. The notion that the indivisibility of Nigeria is 'non-negotiable' is a farce and should be discarded in search of a template for peaceful co-existence. Second, a return to regional autonomy in place of the subsisting quasi-federation is long overdue; the system is yearning for deconstruction to help redress its many conspicuous contradictions and the attendant deficient outcomes. This would afford the regional components opportunity to develop from within without necessarily being dictated to by the federal authority. Third, the 'gentlemen agreement' for rotational Head of Government should be constitutionally sanctioned to avoid making such a privilege an exclusive preserve of a particular ethnic group at the expense of others.
Unity in Diversity
As the drums of apocalypse sound louder in Nigeria, it is germane to say that, despite its intractable challenges, the strategic nature of the country makes it more appealing to remain one. The strength of its huge population is one reason which has over the decades made Nigeria a place of choice for trade and economic interests by many foreigners. For IPOB and its leader, Nnamdi Kanu the song remains 'to your tents, O Israel' due to "… mutual suspicion, mutual hatred, (and) mutual resentment (in the body polity of Nigeria)." In contrary, octogenarian politician, Bisi Akande views the ongoing development with some reservations even as he warns that dismembering Nigeria is a whirlwind that would only lead to further intra-ethno balkanization and depletion.
Mali Opens its Doors to Russia
With strict pressure from the African Union (AU) and the Economic Community of West African States (ECOWAS), the August coup leaders have installed an interim government that will run state affairs until next elections. Plucked from obscurity, the former Defense Minister Bah Ndaw became the transitional President, while Colonel Assimi Goita serves as Vice President. The transitional committee made up of representatives of political parties, civil and religious groups agreed on both positions.
According to their biographical reports, both had part of their professional military training in the Soviet Union and Russia respectively. The transitional civilian government, swearing-in ceremony and inauguration into office took place on Sept 25, completely closed the political chapter on the political administration of Ibrahim Boubacar Keita.
The military takeover, Mali's fourth since gaining independence from France in 1960, came after months of protests, stoked by Keita's failure to roll back a bloody jihadist insurgency and fix the country's many economic woes.
Over the years, reform policies have had little impact on the living standards, majority highly impoverished in the country. As a developing country, it ranks at the bottom of the United Nations Development Index (2018 report). The country, however, is a home to approximately 20 million population. The primary task, right now, is to draw up "a comprehensive road map" for economic recovery.
Earlier before the Sept 25 ceremony, Assimi Goita had issued a public statement at a media-covered conference to the Malian population, "We make a commitment before you to spare no effort in the implementation of all these resolutions in the exclusive interest of the Malian people. We request and hope for the understanding, support and accompaniment of the international community in this diligent and correct implementation of the Charter and the transition roadmap. The results you have achieved allow me to hope for the advent of a new, democratic, secular and prosperous Mali."
While West African leaders would likely remove the economic sanctions imposed in the wake of last month's coup, following the installation of a civilian interim president, a number of foreign countries including Russia have already recognized these new developments taken toward stability. Russia, apparently, is exploring all possibilities to regain part of its Soviet-era influence as Mali begins to restructure and systematize its state administration.
In an official statement to mark Mali's 60th anniversary of its independence from France, Russian Ministry of Foreign Affairs (MFA) hoped that Mali would fix in place civilian form of government and, focus on holding free and democratic elections following a short transitional period with the assistance of the Economic Community of West African States and the African Union.
It is noteworthy to recall here that Russia and Mali are linked by friendship and cooperation. In 1960, Mali attained independence following a prolonged struggle and opted for a socialist orientation. There were major projects implemented with Soviet assistance. These includes a cement factory, the Kalana gold-mining company, a stadium in Bamako, the Gabriel Toure Hospital, an airfield in Gao and a number of national education facilities. Large-scale prospecting operations were conducted, and 9,000 hectares converted into rice paddies.
Thousands of Soviet educators, doctors and other specialists worked in Mali. Over 10,000 Mali citizens received higher education in Russia.
"We hope that the time-tested Russia-Mali ties will continue to develop steadily in the interests of both states. We would like to congratulate the friendly people of Mali on their national holiday and to wish them every success in achieving nationwide reconciliation, reviving their country as soon as possible, and we wish them peace, prosperity and well-being," the statement particularly stressed.
As Russia pushes to strengthen its overall profile in the G5 Sahel region, Mali could become a gateway into the region. Russia has made military-technical cooperation as part of its diplomacy and keen on fighting growing terrorism in Africa.
Experts suspected that the regime change in Mali could see Russia-friendly new leaders taking over the country from the French-friendly Ibrahim Boubacar Keita and his government, thereby dealing a severe blow to French influence and interests not just in Mali but throughout the Sahel zone.
Research Professor Irina Filatova at the Higher School of Economics in Moscow explained recently in an emailed "Russia's influence in the Sahel has been growing just as French influence and assistance has been dwindling, particularly in the military sphere. It is for the African countries to choose their friends and people who are now in power will be friendlier with Russia."
That said, the transitional government could continue to leverage with Russia. Reports indicate that Russia has established cordial relations with transitional government. On August 21, Russian Ambassador to Mali and Niger Igor Gromyko met with representatives from the National Committee for the Salvation of the People (CNSP). The CNSP is an umbrella organization of military personnel involved in the coup, which wishes to oversee an 18-month transition before returning power to civilian authorities. Russia signed a military cooperation agreement with Mali in June 2019.
In November 2019, demonstrators in Bamako urged Moscow to repel Islamist attacks in Mali as it did in Syria. At the Independence Square demonstrations in Bamako that followed the coup, protesters were spotted waving Russian flags and holding posters praising Russia for its solidarity with Mali.
Samuel Ramani, DPhil candidate at the Department of Politics and International Relations at St. Antony's College, University of Oxford, wrote in the Journal of the Foreign Policy Research Institute that "Since Russia possesses a diverse array of partnerships in Mali and Sahel countries are frustrated with the counterterrorism policies of Western powers. Moscow could leverage the Mali coup to secure economic deals and bolster its geopolitical standing in West Africa."
According to the expert, Kremlin-aligned research institutes and media outlets have consistently framed France's counterterrorism operations in Niger and Mali as a façade for the extraction of the Sahel's uranium resources. Russian nuclear energy giant Rosatom, which directly competes with its French counterpart Avenda for contracts in the Sahel, could benefit from favorable relations with Mali's new political authorities. Nordgold, a Russian gold company that has investments in Guinea and Burkina Faso, could also expand its extraction initiatives in Mali's gold reserves.
As one of the largest on the continent, Mali is a landlocked country located in West Africa. For centuries, its northern city of Timbuktu was a key regional trading post and center of Islamic culture. Mali is renowned worldwide for having produced some of the stars of African music, most notably Salif Keita. But, this cultural prominence has long since faded.
After independence from France in 1960, Mali suffered droughts, rebellions, and 23 years of military dictatorship until democratic elections in 1992. Mali has struggled with mass protests over corruption, electoral probity, and a jihadist insurgency that has made much of the north and east ungovernable. President Ibrahim Keita, who took office in September 2013, proved unable to unify the country. With time and commitment to sustainable development and good governance, there is still hope for Mali. (Modern Diplomacy)
Celebrating the Least Corrupt Country: Rwanda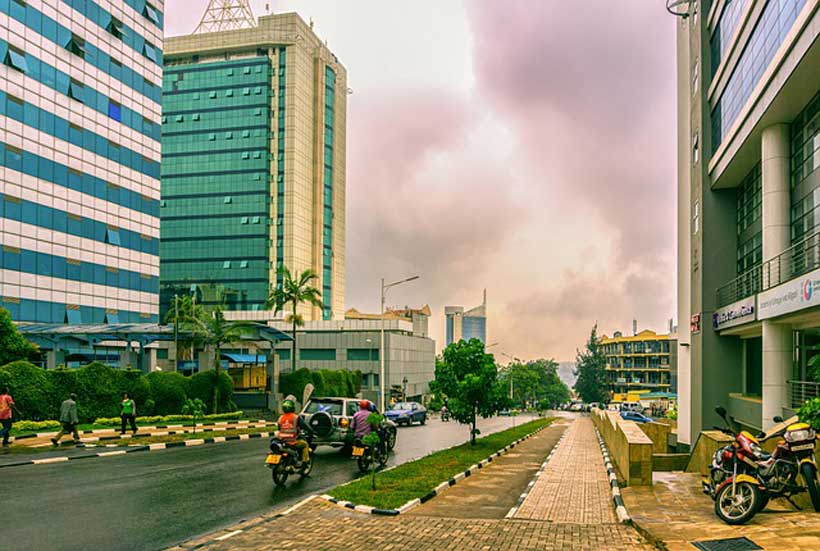 Probably the most objective international ranking of countries according to the extent of their corruption is the annual Gallup World Poll, in which 1,000 or more individuals in each of over a hundred countries are scientifically randomly sampled and asked "Is corruption widespread throughout the government in" their country "or not?" Only the survey that was published in 2013 is available complete online. Rwanda scored as being by far the least-corrupt country. Two years later, incomplete results were shown in Gallup's 2015 poll-report, but Rwanda wasn't among the countries which were included in that report. However, even up till 2020, articles are still being published about how remarkably free of corruption Rwanda seems to be.
Gallup (an employee-owned company) normally sells the findings to wealthy investors throughout the world. In 2015, Gallup headlined, "75% in U.S. See Widespread Government Corruption", and ranked only the 37 countries that the U.S. regime approves of, which the U.S. regime's 'Freedom House' had ranked as having a 'free press' (meaning a press whose major 'news'-media adhere sufficiently to the U.S. CIA's advices). In rank order, the least corrupt of those 37 countries were: Sweden, Denmark, Switzerland, Luxembourg, Finland, New Zealand, Norway, and Germany — all of them ranging from only 14% corrupt, to 40% corrupt. The most corrupt, in rank order starting with the most corrupt, were: Lithuania, Portugal, Ghana, Spain, Czech Republic, and Slovenia — all of them at least 80% corrupt, which were actually ranked from 82% corrupt to 90% corrupt. 75% of Americans told Gallup they thought "corruption widespread throughout the government." (We thus will call America "75% corrupt.") Latvia was in the middle of the 37, at 63% corrupt. So: amongst 'free press' countries (governments that the U.S. regime isn't aiming to regime-change), this percentage (63%) was the average rate of corruption (that is, of the population's alleging corruption to be "widespread throughout the government").
When Gallup published their complete poll-report, on 18 October 2013, which was headlined "Government Corruption Viewed as Pervasive Worldwide", it included 129 countries. Shown here in rank order will be the 11 least-corrupt nations as indicated in that October 2013 Gallup news-report; and, for each nation, also — by way of comparison — the Transparency International (TI) corruption-rankings, in 2012, will be shown, because that was the year when Gallup's data were being collected. (Click onto the link just above, if you want to see the complete 2013 Gallup article, with the scores shown for all 129, but Gallup provided there only the nation-by-nation scores, no rankings, and presented the 129 nations only in alphabetical order, instead of in rank order, perhaps so as not to give offence which might drive away potential clients that are in disappointingly low-scoring countries, such as America.) What is to be be shown here — for the first time anywhere — are the ranks that are based upon those Gallup-published scores.
As was noted at the outset here, Rwanda ranked there as #1 (it had the lowest percentage — it was the least viewed as corrupt) that year. Only 5% of Gallup's Rwandan respondents answered "Yes" to "Is corruption widespread throughout the government in Rwanda or not?" For purposes of simplicity and brevity, we may call that a finding of "only 5% corrupt."
Here, then, to start with, are listed the corruption-percentages, and ranks, of the 11 least-corrupt nations, out of the Gallup-surveyed 129 nations:
1=Rwanda (ranked in 2012 TI as #50 out of 176 [but they say '198'] countries) 5%
2=Sweden (in 2012 TI #4 of 176) 14%
3&4=Singapore (in 2012 TI #5) & Denmark (in 2012 TI tied as #s1-3, one through three) 15%
5=Switzerland (in 2012 TI #6) 23%
6=NZ (in 2012 TI tied as #s1-3) 24%
7&8=Georgia (in 2012 TI #51) & Norway (in 2012 TI #7) 25%
9=Luxembourg (in 2012 TI #12) 26%
10&11=HongKong (in 2012 TI #14) & Finland (in 2012 TI tied as #s1-3) 30%
Near the middle of that Gallup 2013 ranking was:
63&64&65&66=U.S., tied with Guatemala, Nepal, Philippines, & Taiwan
At the very bottom were:
129=Tanzania 95% (ranked #102 out of '198' — actually 176 — by TI)
(At the bottom of the TI rankings were 3 tied: Afghanistan, N. Korea, & Somalia.)
128=Kenya 93%
125&126&127=Greece, Nigeria, & Chad 92%
124=Uganda 91%
123=Lithuania 90%
120&121&122=Ghana, Cameroon, & Bosnia 89%
118&119=Portugal & Indonesia 88%
116&117=South Africa & Thailand 87%
U.S. ranked in the 2012 TI as being #19 out of 176 ('198'), which, of course, is considerably better than being #64 out of 129 (in the much more reliable Gallup survey), because TI itself is corrupt: it's a U.S.-regime front.
Transparency International was founded in 1993 by former top officials of the World Bank. The World Bank had been initiated at the three-week, 1-22 July 1944 Bretton Woods Conference, in New Hampshire, and this was being done by appointees of the anti-imperialist Franklin Delano Roosevelt, and of the imperialist (or "pro-imperialist") Winston Churchill, and so it wasn't clear whether or not it would support imperialism. In fact, Wikipedia's article on the "Bretton Woods Conference" states that:
In his closing remarks at the conference, its president, U.S. Treasury Secretary Henry Morgenthau, stated that the establishment of the IMF and the IBRD marked the end of economic nationalism. This meant countries would maintain their national interest, but trade blocs and economic spheres of influence would no longer be their means. The second idea behind the Bretton Woods Conference was joint management of the Western political-economic order, meaning that the foremost industrial democratic nations must lower barriers to trade and the movement of capital, in addition to their responsibility to govern the system.
This was before FDR died and Truman and the Cold War fundamentally changed things; and that Wikipedia article (being part of U.S. propaganda) falsely says that the attendees were representing "the foremost industrial democratic nations", though many of those nations were actually dictatorships, such as Brazil, Cuba, El Salvador, Honduras, Haiti, Egypt, China, and the Soviet Union.
Democracy had nothing to do with it. Imperialism did — and, after FDR's death, nothing could stop the Bretton Woods system from being imperialistic at its very start. The exhaustively documented study by Eric Toussaint, The World Bank — A Critical Primer, opens its Introduction by noting that, "The list of governments resulting from military coups that were supported by the World Bank is impressive," and these have all been U.S.-supported (and mostly were U.S.-perpetrated) coups. He also noted that, "the U.S. government has indeed enforced its views in those areas [of the World Bank's operations] in which it is directly concerned." Furthermore, and more generally: "The hidden agenda of the Washington Consensus aims … at maintaining the US global leadership. … For instance, the World Bank will only grant a loan on condition that a country's water and sanitation services are privatized." Billionaires — mostly American ones — end up receiving the profits from what would otherwise have been public works in foreign countries. Those "works" consequently ignore the poor. This is why the interests of the local poor are ignored, while the interests of global billionaires (and especially of U.S.-based billionaires) are advanced. On page 134, Toussaint refers to
"the total cynicism inherent in the system, which results in artificially increased debt loads [in poor countries] that in no way correspond to the money injected into the economies of these countries." The existing World Bank's system is exactly what FDR had condemned and said absolutely must be replaced (and explained why it needed to be replaced). The book's Chapter "24: An Indictment of the World Bank" is a scathing summary of this international gangland operation. (FDR had similarly described imperialism.) As one review of Toussaint's book summed up the work: "The strategy, in a nutshell, is that providing infrastructure should fall on the state sector, and anything that might prove profitable should be given to the private sector (preferably favouring multinational corporations), i.e. privatisation of profits combined with the socialisation of the cost of anything not profitable." John Perkins's classic Confessions of an Economic Hit Man details the operations that Perkins had done for the World Bank and the benefits he had been providing to billionaires, and the destruction he had been perpetrating upon the residents in those vassal-nations. This wealth-transfer, from the masses to the classes — further impoverishment of the poor — is similarly the agenda of Transparency International, not just the World Bank's agenda. TI assists it by producing their faked rankings. In a sense, boosted rankings are being bought and paid for.
So, actually, the World Banks's history is also TI's history — its pre-history, which shaped it. That goes back to the Bretton Woods Conference, on 1-22 July 1944.
Wikipedia's article on the "Bretton Woods Conference" says that, "The institutions [World Bank and IMF] were formally organized at an inaugural meeting in Savannah, Georgia, on March 8–18, 1946.[13] Notably absent from Savannah was the USSR, which had signed the Bretton Woods Final Act but had then decided not to ratify it. The USSR never joined the IMF and IBRD." However, actually, the Soviet Union did not sign the "Bretton Woods Agreements". The U.S.S.R. was the only Bretton Woods attendee which did not. Signing was done actually at a ceremony in Washington, DC, on 27 December 1945. In the U.N.'s online pdf of that final document, at page 120, where it says, "Pour l'Union des" (Républiques socialistes soviétiques), there is a blank, no one listed even as attending, and it's the only blank. Every other Bretton Woods attendee sent a representative, who signed. As early as 26 July 1945, Truman had personally expressed his hostility to Stalin; and, clearly, from that moment on, Stalin knew that the death of FDR on 12 April 1945 had changed everything. (Which it did.)
The reason why TI was created by the World Bank in 1993 is that, at that time, the World Bank's Chief Economist was the extremely pro-imperialist and highly political American, Larry Summers; and the World Bank's President was J.P. Morgan's former long-serving CEO, Lewis Preston, who became appointed by U.S. President G.H.W. Bush as the World Bank's President in 1991. On 24 February 1990, just before the Soviet Union and its communism and its Warsaw Pact equivalent to America's NATO military alliance all ended in 1991, G.H.W. Bush secretly started instructing America's allies that though the Cold War was ending on the Soviet side, the Cold War was secretly to continue on the U.S.-and-allied side. Consequently, a new excuse for it — no longer 'capitalism versus communism' — was needed; and anti-corruption would be that excuse. That's why TI was created. I previously explained in detail how "TI was instituted by the U.S.-created World Bank, in order to handle the 'corruption'-propaganda portfolio for the U.S. empire." TI is specifically a U.S. imperialist operation. It's an intrinsic part of the U.S. regime's operation for achieving all-encompassing U.S. empire. It is not an objective credible rating-system, for anything.
Whereas Gallup is honest, Transparency International (TI) is corrupt. Instead of being owned by its employees, TI is funded by the U.S. and its European allies (in other words, it's a U.S. Cold War, CIA-affiliated, operation), a U.S.-regime PR gimmick, in order for them to use those 'corruption'-rankings against governments (ones that consequently get scored lower) which the U.S. aristocracy — its billionaires — want to regime-change — overthrow, control, take over, conquer. Almost all on the list of TI's donors are controlled by U.S. billionaires. America's TI ranking, as of 9 July 2019, of 23 out of 180 (and that's a real "180": TI didn't fake that count, in that year), is said there to be from "Corruption Perceptions Index 2018", but if one clicks through to the complete list (it's in .xlxs, but also here for anyone to see), then the U.S. actually ranks there tied as #23-#24, below (starting from #1): 1-2=Denmark&NZ, 3=Finland, 4-6=Singapore&Sweden&Switzerland, 7=Norway, 8=Netherlands, 9-10=Germany&Luxembourg, 11=Iceland, 12-15=Australia&Austria&Canada&UK, 16=HongKong, 17=Belgium, 18&19=Estonia&Ireland, 20=Japan, 21=UAE&Uruguay, 23-24France&U.S. All of those governments — both directly and indirectly — fund TI. TI's methodology is based on officials' opinions, not on data. Their published "Methodology" is a scandal, filled with opacities, easy to manipulate in the dark, such as: "Transparency International reaches out to each one of the institutions providing data in order to verify the methodology used to generate their scores. Since some of the sources are not publicly available, Transparency International also requests permission to publish the rescaled scores from each source alongside the composite CPI score. Transparency International is, however, not permitted to share the original scores given by private sources with the general public." (Elsewhere, I have further discussed TI's methodology.) Their rankings are PR tools, not trustworthy information-sources. Anyone who cites TI's 'findings' (except critically) is not to be trusted, because even if they are honest, they are trusting a hoax. Gallup is vastly more trustworthy than TI.
Not only do Rwandans know that their country is relatively outstanding against corruption, but even the countries that fund TI begrudgingly acknowledge it. On 22 July 2010, the BBC headlined "Rwanda has negligible corruption – Transparency" and reported that, "Incidents of bribery in Rwanda are negligible, anti-corruption watchdog Transparency International says." But TI's rating of Rwanda was systematically an under-rating of that country's outstanding performance, because the industrialized nations donate to TI, and they don't want to be outshone by a third-world nation. "He that pays the piper calls the tune." Rwanda has not been paying the piper. However, even the CIA-edited (and even written) Wikipedia acknowledges that Rwanda's leader, Paul Kagame, "is popular in Rwanda," and that "Rwanda's economy has grown rapidly under Kagame's presidency, with per-capita gross domestic product (purchasing power parity) estimated at $1,592 in 2013,[212] compared with $567 in 2000.[213] Annual growth between 2004 and 2010 averaged 8% per year.[214]" Unfortunately, this situation could rapidly change. For example: starting, in 2013, Rwanda's debt/GDP ratio soared, from a long stable 20%, up to around 40% in 2017, and, during the three years of 2019 through 2021, Rwanda's monthly debt-service payments due, mainly to the World Bank, will have soared from $2.688 billion to 23.341 billion. Will Rwanda still be enforcing its anti-corruption laws in 2022? Or will foreign billionaires instead be effectively in control over that country? Who knows? However, even on public debt, Rwanda isn't yet anywhere near the worst countries. As of 2018, these were the 12 countries (out of 186) where public debt/GDP was actually over 100%: Barbados 123%; Cabo Verde 130%; Congo Republic 101%; Cyprus 112%; Greece 188%; Italy 130%; Japan 238% (but almost all domestic-owned); Lebanon 150%; Portugal 121%; Sudan 168%; U.S. 106%; Venezuela 159%. So, even on that, Rwanda outperforms U.S.
China's Xinhua News Agency headlined on 10 December 2019, "What makes Rwanda one of least corrupted countries in Africa?" and opened with some of the explanation for Rwanda's recent outstanding performance:
Rwanda, which ranks as one of the least corrupted countries in Africa, has made holistic efforts to fight corruption, officials and scholars told Xinhua on Monday, the date of this year's International Anti-Corruption Day. The central African country ranked 48th among 180 countries across the world in the Corruption Perceptions Index 2018 published by Transparency International, making it the least corrupted country in East and Central Africa and the fourth least corrupted in the entire African continent.
Rwanda's achievements in its fight against corruption can be attributed to several factors, including political will, awareness campaigns, and enforcement of laws, said Clement Musangabatware, Rwanda's deputy ombudsman in charge of preventing and fighting corruption. … The unity of the Rwandan people in the fight against corruption has also contributed to eliminating vice, according to Rwandan Senator Juvenal Nkusi.
The government of Rwanda has effectively combated corruption by creating a culture of transparency and accountability while making the cost of getting involved in corruption high, said Nkusi, noting that Rwandan officials are aware of the dire consequences of corruption.
The nation's zero-tolerance policy, which is maintained by top leaders, is an "apparent consensus" among the political community regardless of party affiliation, said Frederick Golooba-Mutebi, an independent researcher on politics and public affairs.
On 4 August 2020, Kenya's The East African headlined "KAGAME: We're putting maximum pressure on the corrupt" and opened, "Rwandan public officials convicted of corruption risk facing hefty fines and auctioning of their property if convicted as the country steps up the fight against the vice in the face of dwindling domestic revenues which have come under enormous pressure during the coronavirus pandemic." Another reason for this intensified enforcement might be to police the increased investment into the country by foreigners.
Furthermore, there are also other indicators of the rankings of various countries as regards corruption. On 15 April 2013, I headlined "How the U.S. Performs in Recent International Rankings" and reported that:
A much broader ranking-system, from the World Economic Forum, is "The Global Competitiveness Report 2012-2013," which ranks 144 countries, on a wide range of factors related to global economic competitiveness. … Corruption seems to be a rather pervasive problem in the U.S. On "Diversion of Public Funds [due to corruption]," the U.S. ranks #34. On "Irregular Payments and Bribes" (which is perhaps an even better measure of lack of corruption) we are #42. On "Public Trust in Politicians," we are #54. On "Judicial Independence," we are #38. On "Favoritism in Decisions of Government Officials" (otherwise known as governmental "cronyism"), we are #59. On "Organized Crime," we are #87. On "Ethical Behavior of Firms," we are #29. On "Strength of Auditing and Reporting Standards," we are #37. On "Reliability of Police Services," we are #30. On "Transparency of Governmental Policymaking," we are #56. On "Efficiency of Legal Framework in Challenging Regulations," we are #37. On "Efficiency of Legal Framework in Settling Disputes," we are #35. On "Burden of Government Regulation," we are #76. On "Wastefulness of Government Spending," we are also #76. On "Property Rights" protection (the basic law-and-order measure), we are #42.
The U.S.'s overall "global competitiveness" ranking was #7. All of the "corruption" factors were listed under the heading of "Institutions," and the United States' overall "Institutions" ranking was #41. (Singapore had the #1 "Institutions" ranking. NZ was #2 on "Institutions." All nations' "Institutions" rankings were shown on pages 16-17. However, some of the "Institutions" factors, on the basis of which those ranks are generated, do not concern corruption. Furthermore, most of the information that was inputted to calculate these rankings came from the World Bank. Only the Gallup surveys are based upon perceptions by the public within each of the ranked nations.)
The summary for Rwanda said: "Rwanda moves up by seven places this year to 63rd position, continuing to place third in the sub Saharan African region. As do the other comparatively successful African countries, Rwanda benefits from strong and relatively well-functioning institutions, with very low levels of corruption (an outcome that is certainly related to the government's non-tolerance policy), and a good security environment. Its labor markets are efficient, its financial markets are relatively well developed, and Rwanda is characterized by a capacity for innovation that is quite good for a country at its stage of development. The greatest challenges facing Rwanda in improving its competitiveness are the state of the country's infrastructure, its low secondary and university enrollment rates, and the poor health of its workforce."
Here were a few of Rwanda's corruption ("Institutions") ranks (shown in the report's page 307): On "Diversion of Public Funds," Rwanda was #37. On "Irregular Payments and Bribes," it was #21. On "Public Trust in Politicians," it was #6. On "Strength of Auditing and Reporting Standards," it was #69 (and that was Rwanda's worst "Institutions" rank). Rwanda's overall "Institutions" ranking was #20. (However, page 77 of the report indicated that Rwnda was being rated on the basis of 2011 data, not 2012.)
So: for "Institutions," U.S. was #41, and Rwanda was #20, whereas the 2012 TI "corruption" rankings were U.S. #19 and Rwanda #50. That contrast in rankings might be a fair indicator of how corrupt (bought and paid for) TI is. (Of course, if Gallup's findings were the best measure of a country's "corruption," then that contrast against TI's U.S. #19 and Rwanda #50 would instead be U.S #65 versus Rwanda #1.) Anyway, Rwanda was vastly less corrupt than the U.S. is. Whether Rwanda might have been #1 out of 129, or #20 out of 144, can be reasonably debated, but that it would have been #50 out of 176 (which TI claimed was instead out of 198) can be simply ignored — it is outside the bounds of reasonable credibility.
Associated with lack of corruption is honest police forces. On 28 June 2018, Rwanda's leading daily newspaper, The New Times, headlined "Gallup report: Rwanda is second safest place in Africa", and reported that 83% "of Rwandan residents have confidence in the local police force and … feel safe walking alone at night." The safest countries were: Singapore 97%, and — in second through fourth place — "Norway, Iceland and Finland who tied at 93 per cent respectively. Rwanda came at 40 globally." U.S. ranked at #35 out of 142 countries in this survey.
By contrast, as compared to the case of Rwanda — a country that is trying hard not to be corrupt — the U.S. Supreme Court has (see "Federal Public Corruption Prosecution After 'Bridgegate'") unanimously ruled, on 7 May 2020 (in Kelly v. U.S.), that unless direct bribery can be proven against a public official, any other type of abuse of public office (than direct bribery) is entirely legal, and not subject to penalty, under any U.S. criminal laws, regardless of any suffering that might have been perpetrated upon the general public, or upon any individual, by that official's action, or decision. This landmark ruling concerned two subordinates, not the elected official himself; and, so, of course, elected officials themselves are now, essentially, totally immune in the U.S. Even their subordinates are safe, and therefore won't have incentive to give plea-bargained testimony against their boss in complex corruption-cases. They're already "home free." A month later, on June 15th, this same U.S. Supreme Court, in yet another landmark decision, ruled by 8 to 1 that even low officials, such as police, are beyond the reach of the law if they even murder totally innocent persons, if it's being done while they are on the job. The badge is their protection. (Of course, both of those rulings are likely to cause corruption in the U.S. to grow yet higher.)
As Nicole M. Argentieri, one of America's top experts on corporate crime, commented about the Kelly v. U.S ruling, one result of the ruling is that "even conduct that the court unanimously characterized as an 'abuse of power' can escape prosecution." The 9 'Justices' didn't consider the prevention of abuse of power by public officials to be a sufficiently high priority for it to be prosecuted, or even to be at all illegal. Of course, America's courts aren't supposed to be writing the laws, but prior rulings, from prior U.S. Supreme Courts, had interpreted America's laws regarding corruption very differently. As Argentieri observed, "Between the 1940s and the 1980s, it was common for federal prosecutors to use federal fraud laws to prosecute public officials for 'schemes to defraud citizens of their intangible rights to honest and impartial government'." Corruption was prosecuted, but now it virtually cannot be. U.S. Supreme Court rulings such as these have made public corruption increasingly legal, and this year's two rulings make it henceforth entirely legal. And, regardless of whether America's now allowing public corruption should be attributed primarily to the legislative or to the judicial branch, it's the current situation. And, yet, TI's latest, 2019, ranking for the U.S. is #23 out of 198 countries (actually out of 176 countries); and their ranking for Rwanda is #51 (out of '198'), which pretends that Rwanda is quite a bit more corrupt than is the United States. TI's rankings are thus worthless. They are pure propaganda, no news-value except for their own scandalousness and TI's corruptness. And, as far as TI's own 'transparency' is concerned, it's yet another fraud. Itself is both opaque, and corrupt. Rwanda has tried hard to be neither.
TI's 'corruption' scores affect how high an interest-rate the nation will pay on its sovereign debt. The IMF's Public Financial Management Blog headlined on 15 September 2016 "The (Fiscal) Benefits of Transparency", and reported: "A series of studies (Ciocchini et al 2003; Depken et al 2007; Remolona et al 2008) show that as scores on Transparency International's (TI's) Corruptions Perception Index (CPI) decrease, borrowing costs increase. These studies all show direct causality between corruption risk and borrowing costs, controlling for other influences." Investors trust the fraud and therefore pay lots more for debt from 'Transparent' regimes than from low-scored ones. The IMF (the U.S. regime) can only be happy that the TI fraud works. However: taxpayers in any non-U.S.-allied country can only be sad that it does, because it raises their nation's debt even further. The entire existing World Bank, IMF, and IBRD ('International Bank for Reconstruction and Development') system is set up so as to steal from taxpayers in low-income countries — such as Rwanda — in order to increase the wealth of foreign investors who invest in low-scored countries (which America's billionaires want to conquer — which, if that happens, would increase their own wealth even more).
So: when the U.S. empire, starting in 1991, took anti-corruption as its new excuse for being imperialistic, replacing its old anti-communist excuse, what actually emerged in the U.S. itself has been a country in which around three-quarters of its own residents believe "corruption widespread throughout the government." That's tied with Guatemala, Nepal, Philippines, & Taiwan. According to any measure (except the fraudulent TI), Rwanda is far less corrupt than that. Whether it will remain so is another matter.
Author's note: first posted at Strategic Culture