No Time for Timid Leadership- The Safe Restart of Tourism is Possible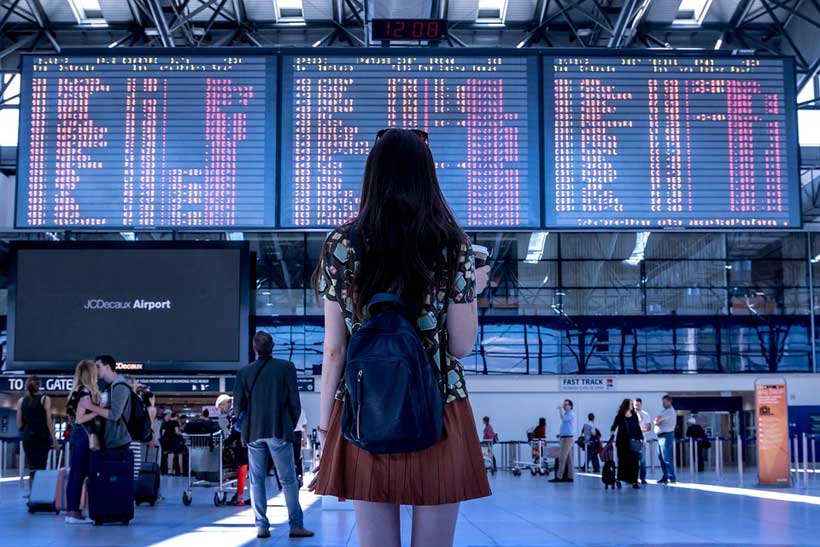 The cost of the restrictions on travel introduced in response to the COVID-19 pandemic is there for all to see.
Between January and May, the sudden and rapid fall in tourist arrivals cost an estimated $320 billion. That's three times greater than the impact of the Great Recession of 2007-2009 on our sector – and this is just for the first five months of the year.
The re-opening of borders to tourism is a welcome relief to millions who depend on our sector. But this alone is not enough, especially in view of recent announcements and measures which seem further and further away from the international coordination that UNWTO has been calling for since the pandemic erupted.
In these uncertain times, people around the world need strong, clear and consistent messages. What they don't need are policy moves which ignore the fact that only together are we stronger and able to overcome the challenges we face.
Those in positions of leadership and influence have recognized the importance of tourism for jobs, economies and rebuilding trust. This is only the first step. Now, they must do everything they can to get people travelling again, following and implementing all the protocols which are part of the new reality.
As UNWTO has said from the start of this crisis, governments have a duty to put the health of their citizens first. However, they also have a responsibility to protect businesses and livelihoods. For too long, and in too many places, the emphasis has overly focused on the former. And we are now paying the price.
It doesn't have to be this way. As a sector, tourism has a long history of adapting and responding to challenges head-on.
In recent weeks, global tourism has led the way in finding and implementing solutions that will help us adapt to the new reality as we wait for a vaccine that could be many months away. Rapid but rigorous testing at ports and airports, and tracing and tracking apps have the potential to drive the safe restart of tourism, all of which builds on the learning curve of the behaviour of individuals and societies during these difficult past months.
These solutions need to be fully embraced, not just cautiously explored. To delay will be a catastrophe and risk undoing all the progress we have made to establish tourism as a true pillar of sustainable and inclusive development.
Moreover, it will be the most vulnerable members of our societies who will be hit the hardest as those most shielded from the economic and social consequences of tourism's standstill urge continued caution.
Short-sighted unilateral actions will have devastating consequences in the long run. By and large, people have learned how to behave in a responsible way. Businesses and services have put protocols in place and adapted their operations. Now it's time for those making the political decisions to close the gaps, so that we all can advance together.
Green Hotel Investments to #RestartTourism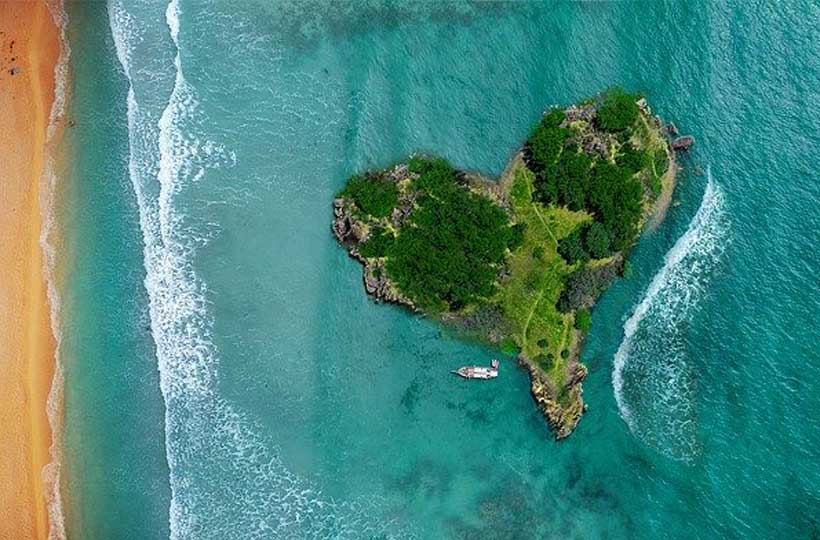 Destination Capital (DC) has signed a collaborative arrangement with the World Tourism Organization (UNWTO) of the United Nations to support the rejuvenation of the hotel industry. The arrangement supports the relationship DC has with the International Finance Corporation (IFC) to promote investment in green and sustainable tourism accommodation and to stimulate re-employment, particularly in the wake of the COVID-19 pandemic.
The collaboration between UNWTO and Destination Capital is based on DC's adoption of best practices aimed at reducing carbon emissions and operating hotels in a manner consistent with IFC's environmental and social criteria. Against this backdrop, DC acquires and repositions freehold hotels of 150-250 rooms in Thailand and across South-East Asia with the aim of implementing sustainable water and energy systems. It also works to promote gender equality at every level of the hospitality sector, another of UNWTO's core priorities and in line with Sustainable Development Goal number 5.
While governments and destinations around the world are working on vaccination programs to accelerate the restart of the tourism, UNWTO is working with the private sector to encourage employers to play their part in the recovery of local communities through job creation and training programs. UNWTO data shows that international tourism arrivals fell by 1 billion in 2020, with the crisis carrying over into 2021. Worldwide, this has placed as many as 120 million tourism jobs directly at risk. Moreover, Asia and the Pacific has been the worst-affected of all global regions, and young workers and women are among the hardest hit by the downturn in tourism employment.
In line with the 2030 Agenda for Sustainable Development, DC recognizes the hotel industry not only has a responsibility to re-hire and re-train hotel staff. It is also increasingly under pressure to reduce its carbon footprint and mitigate the impact of energy and water consumption as well as food waste and environmental degradation. DC is committed to retrofitting its hotels to be compliant as 'green hotel's as per the Excellence in Design for Greater Efficiencies (EDGE) standards established by IFC.
About Destination Capital
Destination Capital is a private equity real estate investment company based in Bangkok Thailand which focuses on acquiring, renovating and repositioning hotel assets such that they are EDGE compliant and follow a rigorous sustainability protocol in order to unlock value for our capital partners. Rigorous asset manage programs are in place to yield higher values upon exit while pursuing a "Triple Bottom Line" strategy: Planet, People, Profit.
Promoting 'Brand Africa' to Realize the Continent's Tourism Potential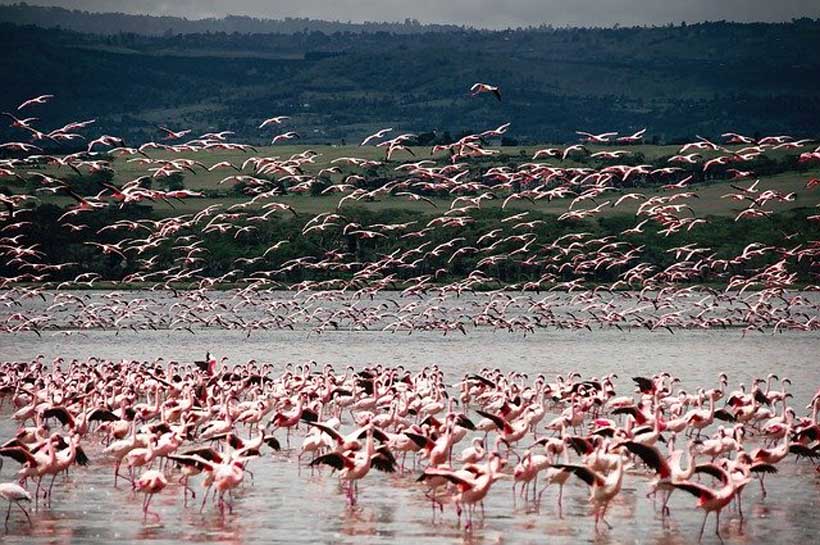 UNWTO's African Member States will work together to establish a new narrative for tourism across the continent. To better realize tourism's potential to drive recovery, UNWTO and its Members will also work with the African Union and the private sector to promote the continent to new global audiences through positive, people-centred storytelling and effective branding.
With tourism recognized as an essential pillar of sustainable and inclusive development for the continent, UNWTO welcomed high-level delegates to the first Regional Conference on Strengthening Brand Africa. The conference featured the participation of the political leadership of host country Namibia, alongside public and private sector leaders from across the continent.
UNWTO Secretary-General Zurab Pololikashvili welcomed the common determination to rethink as well as restart tourism. "African destinations must take the lead in celebrating and promoting the continent's vibrant culture, youthful energy and entrepreneur spirit, and its rich gastronomy", he said.
Windhoek Pledge puts people first
On the back of a series of workshops and a Ministerial Think Tank, UNWTO's African Member States unanimously endorsed the Windhoek Pledge on Advocating Brand Africa. Under the terms of the Windhoek Pledge, Members will engage both public and private sector stakeholders as well as local communities to build a new, inspiring narrative for tourism across the continent. They will identify positive, human-centred stories, and through strengthened partnerships with the media, showcase them to the world, reaching new and diverse tourism source markets.
Over the coming weeks, UNWTO will work with all signatories to create a common roadmap towards establishing Brand Africa. This will include establishing common values and goals and identifying funding needs and opportunities as well as providing branding toolkits for destinations, including guidelines and recommendations and training and capacity building in market intelligence, digital marketing and data management.
Bilateral meetings show support for tourism
Alongside the conference, UNWTO Secretary-General Zurab Pololikashvili, held high-level talks on the restart of tourism with President of Namibia Hage Geingob, as well as with the country's Deputy Prime Minister Netumbo Nandi-Ndaitwah and with the African Union Commissioner for Trade and Industry Albert Muchanga
New report on single-use plastic products aims to advance sustainability in travel and tourism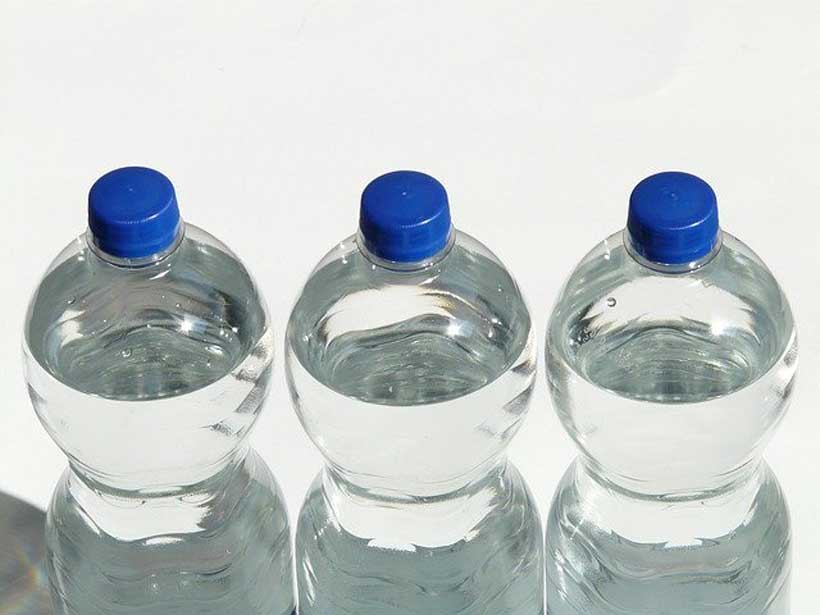 The World Travel & Tourism Council (WTTC) and the United Nations Environment Programme (UNEP), launch a major new report today, addressing the complex issue of single-use plastic products within Travel & Tourism.
'Rethinking Single-Use Plastic Products in Travel & Tourism' launches as countries around the world begin to reopen, and the Travel & Tourism sector starts to show signs of recovery from the COVID-19 pandemic which has been devastating.
The report is a first step to mapping single-use plastic products across the Travel & Tourism value chain, identifying hotspots for environmental leakages, and providing practical and strategic recommendations for businesses and policymakers.
It is intended to help stakeholders take collective steps towards coordinated actions and policies that drive a shift towards reduce and reuse models, in line with circularity principles, as well as current and future waste infrastructures.
The report's recommendations include redefining unnecessary single-use plastic products in the context of one's own business; giving contractual preference to suppliers of reusable products; proactively planning procedures that avoid a return to single-use plastic products in the event of disease outbreaks; supporting research and innovation in product design and service models that decrease the use of plastic items, and revising policies and quality standards with waste reduction, and circularity in mind.
Virginia Messina, Senior Vice President and Acting CEO, WTTC said: "WTTC is proud to release this important high-level report for the sector, focusing on sustainability and reducing waste from single-use plastic products in Travel & Tourism.
"The COVID-19 pandemic has accelerated the sustainability agenda with businesses and policymakers now putting an even stronger focus on it. As a growing priority, businesses are expected to continue to reduce single-use plastic products waste for the future and drive circularity to protect not only our people, but importantly, our planet.
"It is also becoming clear that consumers are making more conscious choices, and increasingly supporting businesses with sustainability front of mind."
Single-use plastic products can be a threat to the environment and human health and without deliberate effort across the sector, Travel & Tourism can and will contribute significantly to the issue.
The COVID-19 pandemic has had both negative and positive impacts on single-use plastics pollution.
The demand for single-use plastics items has increased with safety being a high concern among tourists and take-away services being on the rise. According to the Thailand Environment Institute, plastic waste has increased from 1,500 tons to a staggering 6,300 tons per day, owing to soaring home deliveries of food.
However, the pandemic has also catalysed consumer demand for green tourism experiences around the world, with a 2019 global study finding 82% of respondents are aware of plastic waste and are already taking practical actions to tackle pollution.
The report recognises that global solutions are required to address corporate concerns about the use of single-use plastic products. It aims to support informed decision making based on the potential impacts of trade-offs and of unintended burden shifting when considering the transition to sustainable alternatives.
Sheila Aggarwal-Khan, Director of the Economy Division, UNEP said:
"Travel & Tourism has a key role to play in addressing the triple planetary crises of climate change, biodiversity loss and pollution, as well as making circularity in the use of plastics a reality.
The advent of COVID-19 and consequent proliferation of single-use plastic products has added urgency to the crises. With this report, we hope to encourage stakeholders in this industry to come together to address this multifaceted challenge. Only by doing so, can we ensure meaningful and durable change."
With around 90 percent of ocean plastic derived from land-based sources and the annual damage of plastics to marine ecosystems amounting to US$13 billion per year, proactively addressing the challenge of plastics within the Travel & Tourism sector is key.