No Time for Timid Leadership- The Safe Restart of Tourism is Possible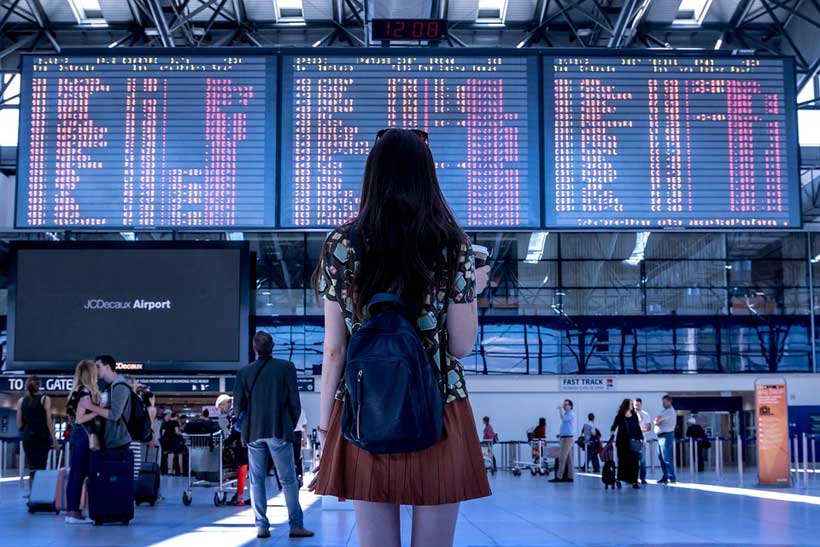 The cost of the restrictions on travel introduced in response to the COVID-19 pandemic is there for all to see.
Between January and May, the sudden and rapid fall in tourist arrivals cost an estimated $320 billion. That's three times greater than the impact of the Great Recession of 2007-2009 on our sector – and this is just for the first five months of the year.
The re-opening of borders to tourism is a welcome relief to millions who depend on our sector. But this alone is not enough, especially in view of recent announcements and measures which seem further and further away from the international coordination that UNWTO has been calling for since the pandemic erupted.
In these uncertain times, people around the world need strong, clear and consistent messages. What they don't need are policy moves which ignore the fact that only together are we stronger and able to overcome the challenges we face.
Those in positions of leadership and influence have recognized the importance of tourism for jobs, economies and rebuilding trust. This is only the first step. Now, they must do everything they can to get people travelling again, following and implementing all the protocols which are part of the new reality.
As UNWTO has said from the start of this crisis, governments have a duty to put the health of their citizens first. However, they also have a responsibility to protect businesses and livelihoods. For too long, and in too many places, the emphasis has overly focused on the former. And we are now paying the price.
It doesn't have to be this way. As a sector, tourism has a long history of adapting and responding to challenges head-on.
In recent weeks, global tourism has led the way in finding and implementing solutions that will help us adapt to the new reality as we wait for a vaccine that could be many months away. Rapid but rigorous testing at ports and airports, and tracing and tracking apps have the potential to drive the safe restart of tourism, all of which builds on the learning curve of the behaviour of individuals and societies during these difficult past months.
These solutions need to be fully embraced, not just cautiously explored. To delay will be a catastrophe and risk undoing all the progress we have made to establish tourism as a true pillar of sustainable and inclusive development.
Moreover, it will be the most vulnerable members of our societies who will be hit the hardest as those most shielded from the economic and social consequences of tourism's standstill urge continued caution.
Short-sighted unilateral actions will have devastating consequences in the long run. By and large, people have learned how to behave in a responsible way. Businesses and services have put protocols in place and adapted their operations. Now it's time for those making the political decisions to close the gaps, so that we all can advance together.
New COVID-19 Surges Keep Travel Restrictions in Place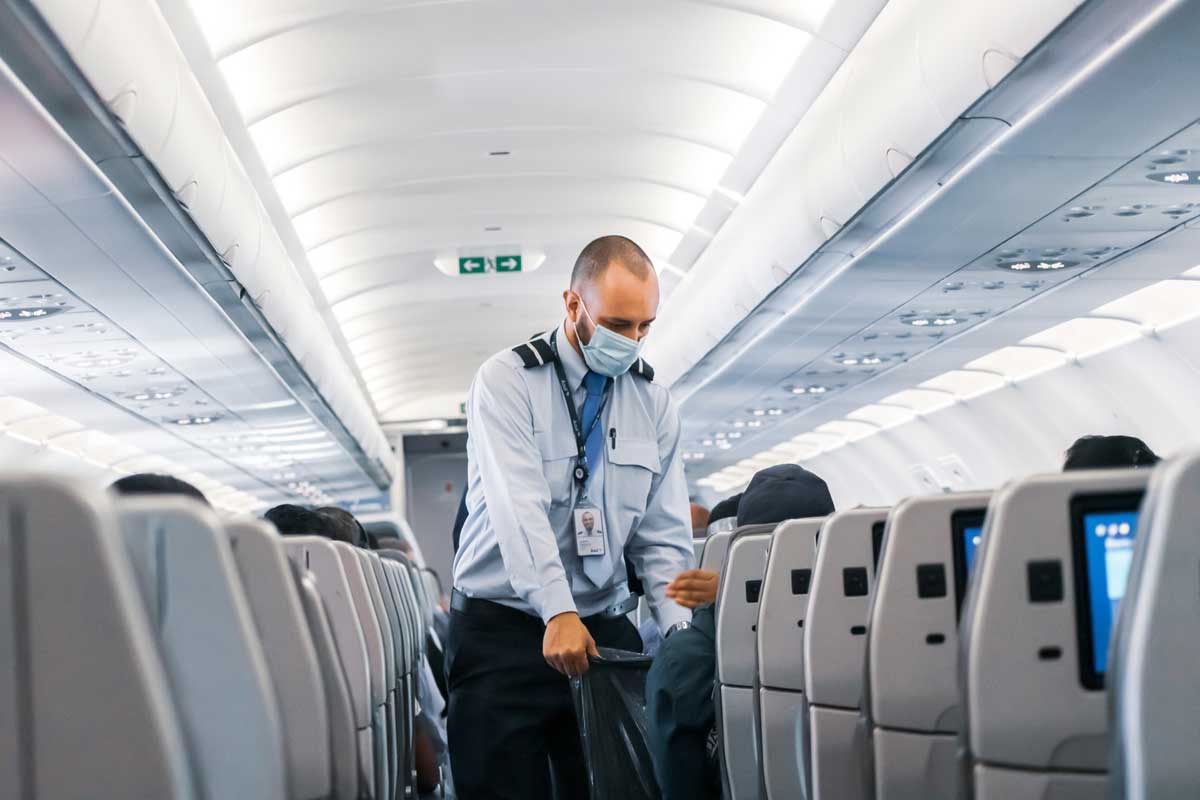 One out of five destinations continue to have their borders completely closed as new surges of COVID-19 impact the restart of international tourism. The latest research shows that still 98% of all destinations have some kind of travel restrictions in place.
According to the UNWTO Travel Restrictions Report, 46 destinations (21% of all destinations worldwide) currently have their borders completely closed to tourists. Of these, 26 destinations have had their borders completely closed since at least the end of April 2020. A further 55 (25% of all global destinations) continue to have their borders partially closed to international tourism, and 112 destinations (52% of all destinations) require international tourists to present a PCR or antigen test upon arrival.
The research also shows how destinations are opening up to vaccinated international tourists: 85 destinations (39% of all destinations worldwide) have eased restrictions for fully vaccinated international tourists, while 20 destinations (9% of all destinations worldwide) have made a full COVID-19 vaccination mandatory for entering a destination for tourism purposes. However, just four destinations have so far lifted all COVID-19-related restrictions completely (Colombia, Costa Rica, Dominican Republic and Mexico).
UNWTO Secretary-General Zurab Pololikashvili says: "The safe easing or lifting of restrictions on travel are essential for the restart of tourism and the return of the social and economic benefits the sector offers. The trend towards destinations taking evidence-based approaches to restrictions reflects the evolving nature of the pandemic will also help restore confidence in travel while helping keep both tourists and tourism workers safe."
As in previous editions of the UNWTO Travel Restrictions Report research, this latest report shows that regional differences with regards to travel restrictions remain. Asia and the Pacific remains the region with the most restrictions in place, with 65% of all destinations completely closed. In comparison, Europe is the most open global region to international tourists (7% of borders completely closed), followed by Africa (9%), the Americas (10%) and the Middle East (15%).
The ongoing challenges posed by the pandemic further emphasises the importance of national authorities ensuring that immigration procedures and requirements are provided in a timely, reliable and consistent manner across all information systems and platforms, to maintain confidence and trust and to further facilitate international mobility.
Reframing tourism to address plastic pollution
At the intersection of greater environmental awareness, stricter public health measures and the return of the tourism industry lies an enduring threat: plastic pollution.
Research shows that increased production and use of personal protective equipment in 2020, in response to the COVID-19 pandemic, significantly contributed to plastic pollution on beaches and elsewhere.
But it is not just the COVID-19 pandemic that is leading to an increase in plastic pollution. A new United Nations Environment Programme (UNEP) report, From Pollution to Solution: a global assessment of marine litter and plastic pollution, shows that plastic pollution has been increasing year on year, even before the pandemic.
There is currently between 75–199 million tons of plastic waste in the ocean, and in 2016 some 9–14 tons of waste entered the aquatic ecosystem. But by 2040, it is estimated that this will have almost tripled to 23–37 million tons per year. Plastics are the largest, most harmful and most persistent of marine litter, accounting for at least 85 per cent of all marine waste.
Changes to the traveller, government and institutional approaches are necessary to address the plastic crisis and protect human and environmental health.
Traveller choices
Experts say that reducing single-use plastic product consumption and adhering to public health and sanitary measures to protect from COVID-19 and other diseases is not mutually exclusive.
"During the pandemic, we have seen a misconception on reusable products, such as steel water bottles being less safe than single-use plastic water bottles," says Helena Rey de Assis, UNEP Programme Manager. "This wrong perception has increased the use of single-use plastic products by consumers and affected government and tourism operators' regulations. Single-use plastic items and packaging are not sanitization measures in themselves. The virus can survive on these, and they can be contaminated during their transport or handling."
Rey de Assis says travellers on holiday can take steps to reduce the amount of waste they generate while saving costs. Bringing one's own bags, water bottles and toiletries can decrease the burden on local waste and recycling infrastructure. It would also gradually reduce local economies' dependency on single-use plastic products.
UNEP's Clean Seas platform – the largest global coalition devoted to ending marine plastic pollution – has produced an interactive project entitled "What's in your bathroom?" highlighting the prevalence of plastic in common personal care products. As many of these products are available in tourist accommodations, shifting to viable alternatives can help reduce the threat of plastic.
Government legislation
The impetus on reducing plastic pollution does not lie solely with individuals. Strong legislation has been shown to be an effective means to ban, reduce or phase out single-use plastic.
Bans can prompt the local tourism sector to innovate, provide visitors with environmentally friendly options, and educate consumers. In Kenya, the ban on single-use plastics has addressed its "plastic pollution catastrophe," according to Najib Balala, Kenya's Cabinet Secretary Ministry of Tourism and Wildlife.
"The ban has improved the state of Kenyan beaches and national parks with reduced visible plastic pollution," says Balala. "Efforts should be global because even if we clean our country, we will always have plastics that are thrown from ships in high seas swept to our beaches. Therefore, I would like to make a worldwide appeal for people to reduce the use of single-use plastics, and eventually, abolish it altogether."
Institutional incentives
Tourism operators, businesses and institutions can also take the initiative to voluntarily support the shift away from the industry's reliance on plastic. Leading the way in voluntarily reducing plastic use can reap commercial benefits. Less litter, for example, can lead to more picturesque views and more visitors.
The Global Tourism Plastics Initiative (GTPI), co-led by UNEP, requires national and local governments, private companies and supporting organizations in the tourism sector to commit to reducing plastic pollution and shift towards circularity by 2025.
The online travel platform Booking.com is one of over 100 signatories to the GTPI committed to creating a circular economy of plastics. This commitment includes steps to eliminate single-use plastics while maintaining health protocols.
"While we agree that health and safety is of the utmost importance, we also saw that many of our partners were unaware of alternative, plastic-free ways to offer high levels of cleanliness and hygiene at their properties," said Thomas Loughlin, Sustainable Supply Lead at Booking.com. "This is why we published our own set of guidelines, created in partnership with the GTPI. We wanted to make sure our partners had access to a broader range of credible, practical information, so they could make more informed decisions about how to tackle these challenges in a sustainable way."
UNEP has partnered with Flipflopi, a circular economy movement based in East Africa, and Routes Adventure to release a short film entitled "Pieces of us," set in the tourist destination of Lamu, Kenya. The film highlights the role that visitors have played in shifting the local economy towards a reliance on tourist-oriented products.
Following pandemic-enforced closures, travellers, governments, and institutions have a unique opportunity to reframe the tourism industry with sustainability at its heart. Now is the time to fight back against plastic pollution and ensure a cleaner, more resilient and more economically viable future.
Holiday Travel Cleared for Take Off, but COVID-19 Continues to Impact the Journey
After more than a year and half of the pandemic, the holiday travel season will get a strong start with 3 in 10 of all trips Americans plan to take slated for Thanksgiving.
Over the course of the holiday travel season, two-thirds of travelers will fly and/or stay in paid lodging. Over half (58%) of travelers say they expect to spend about the same on travel as they did in 2019, and 1 in 5 will spend significantly more, driven by higher-income households.
Travelers continue to be concerned about COVID-19 and are embracing mitigation measures, saying they are more likely to book a flight if masking (64%) or vaccinations (58%) are required.
Workplace flexibility is giving holiday travel a boost, spurring 75% of travelers who plan to work during their trips to add extra days because of the ability to work remotely.
Why this matters
The holidays are a time to connect with family and friends, and this year a return to travel will make spirits bright for many. According to Deloitte's inaugural report, "2021 Deloitte Holiday Travel Survey," Americans plan to hit the roads and skies, as well as hotels and private rentals, to rekindle holiday traditions, but health and financial concerns still weigh on their minds. The report is based on a survey of 6,512 Americans fielded Sept. 9-23, and among those, 2,759 qualified as travelers, and a smaller subset of 1,501 travelers noted they would stay in paid lodging during the holiday season.
Travelers cautiously plan for holiday getaways
The survey uncovers plenty of reason to hope for leisure travel's robust rebound, but due to ongoing health and financial concerns, some consumers plan to celebrate the holidays at home. For those not traveling, concern about the health of loved ones and waiting for the pandemic to end are the top reasons to stay home, beating out financial concerns.
The holiday travel season will kick off with a strong start with 3 in 10 of all trips Americans plan to take slated around Thanksgiving. Overall, 42% of Americans plan to travel between Thanksgiving and mid-January, taking an average of two trips during the season.
Older Americans are more cautious about the season: 36% of those over 55 years old plan to travel, compared to 45% of 18 to 34 year olds. Those 55 and older also are less likely to participate in travel activities and experiences. For example, 13% will attend a ticketed or public event, compared to 35% of those aged 18 to 34, and 27% will visit a major attraction, compared to 53% of those aged 18 to 34.
About twice as many travelers plan to road trip (70%) versus fly (37%), citing enjoyment (38%) and convenience (28%) as the top reasons, above health (12%).
More than one-third of holiday travelers (37%) will take a flight over the holidays. Domestic flyers are avoiding layovers; only 6% plan to take a domestic flight requiring a connection. Nearly 1 in 3 of those who will fly, plan to take an international flight.
While 60% will take trips involving a stay with friends or family, slightly fewer (54%) will stay at a hotel or private rental. Nearly a quarter plan to both stay in paid lodging and with friends and relatives across the season.
The pandemic continues to mint new private rental travelers: 43% of those staying in rentals over the holidays have tried this lodging type for the first time during the pandemic. Three in 4 new private renters expect to continue using rentals for at least half of their trips going forward.
Income divide deepens across the travel sector
Bifurcated spending on holiday leisure travel is making the experience merry for some, and bah-humbug for many others. Most travelers say they expect to spend about the same on travel as they did in 2019, and 1 in 5 will spend significantly more. However, a greater share of lower-income households will spend significantly less, and are almost three times as likely to cite financial reasons for staying home.
Higher-income Americans are almost twice as likely to travel this holiday season compared to lower-income Americans (53% versus 32%).
Spending intent also varies widely. Compared to 2019, 26% of lower-income travelers plan to spend less on holiday travel, compared to 30% of higher-income travelers who plan to spend significantly more. Approximately half (48%) of higher-income travelers will spend more than $5,000 on their longest trip, while half (50%) of lower-income travelers will spend less than $1,000.
While 43% of travelers will take one trip over the holiday season, 1 in 3 higher-income travelers will travel three or more times, compared to 1 in 5 lower- and middle-income travelers who travel with the same frequency.
Furthermore, higher-income travelers are more likely to stay in paid lodging (63% versus 43% for lower-income travelers), and nearly twice as likely to fly (48% versus 26% for lower-income travelers).
The frequency of travelers driving their own car for holiday travel is nearly equal across income levels (56% for lower-income travelers, 58% for middle-income travelers, and 55% for higher-income travelers).
Travelers embrace COVID-19 requirements
Lingering health concerns continue to impact when and how Americans travel for the holiday season. In selecting a destination, travelers are considering their vaccination status, local COVID-19 restrictions, and ability to avoid crowds.
Most travelers embrace COVID-19 transmission mitigation measures. Nearly two-thirds (64%) are more likely to book a flight if masking is required, and 58% say the same for proof of vaccination.
A full two-thirds of high-income travelers say vaccine requirements make them more inclined to fly. However, 16% of travelers say a vaccine requirement would make them less likely to fly; 10% say the same for masking.
Vaccination status of those in the travel party and the destination's COVID-19 restrictions are the two top factors in determining where to travel this season.
With many trips spurred by visits to friends and family, 42% will head to cities for the holidays. Beaches (22%) and the great outdoors (16%) are other top travel destinations which offer the ability to unwind and avoid crowds.
Travelers under 55 years old are 4.5 times more likely to travel with children, and the vaccination status of children will affect their holiday plans. One in 10 Americans under 55 years old cite their unvaccinated children as a reason to stay home, and one in seven cite is as a reason not to stay in paid lodging.
The gift of remote work boosts holiday travel
Ongoing workplace flexibility and remote work continues to provide a boon to the travel sector, with working travelers taking more trips, increasing their budgets and extending their stays.
While most will completely disconnect, 4 in 10 travelers will work for at least part of their trip this holiday season.
Working vacationers are taking twice as many trips this holiday season as those planning to disconnect on their getaways.
Three-quarters of travelers (75%) who plan to work during their trip are adding at least one day to their stay as a result. And, more than half (57%) will add three or more days to their longest leisure trip because they have the ability to work remotely.
Working vacationers are more than two times as likely to increase the budget for their leisure trips as compared to 2019. Company work from home policies were cited as a key driver of increased trip budgets.