It has been exactly nine years since former U.S. Vice President Joe Biden visited Mongolia. Mr. Biden's visit to the only functioning democracy in the entire Eurasia signaled strong moral support from the US. To mark the importance of his historic visit, Mongolians gifted a horse to Mr. Biden whom he called "Celtic." It was an auspicious choice because Mr. Biden recently also picked Celtic as his new Secret Service codename.
During his visit, Mr. Biden remarked that Mongolia is "an emerging leader in the worldwide democratic movement and a close friend and partner of the United States." In this time of global democratic recession, the role of Mongolia is becoming more important than ever. As the only steadfast democracy in the entire region, Mongolia still serves as a proof that democracy can flourish in this part of the world.
Mongolians know that democracy does not come cheaply. Starting from 2003, over 17,000 Mongolian military personnel have served in Afghanistan and other global hotspots alongside with the US and NATO forces. Through risking their lives, our soldiers have proved Mongolia's commitment to global peacekeeping and counterterrorism. Throughout these deployments Mongolian military personnel have improved their interoperability with the US and other international forces for peacekeeping missions.
When the Trump Administration invited President Battulga to Washington for a historic visit in July 2019, our bilateral relations was elevated to the strategic partnership level. Both Democrats and Republicans have warmly welcomed us on the Capitol Hill. This was proof that our two countries have grown stronger and closer based on common strategic interests, shared democratic values, and principles of sovereignty. Achieving tangible results from this partnership should be the priority of both our nations' leaders.
In our partnership, one area that is still lagging behind is economic cooperation. Acknowledging the importance of progress in this area, last year, a bipartisan bill Mongolia Third Neighbor Trade Act was introduced both in the House and in the Senate. If passed, this bill will grant Mongolian cashmere duty-free access to the US.
Valued for their extraordinary softness and warmth, Mongolian cashmere is produced from goats that graze in high altitude and do not exist in the US. Mongolia produces over 50% of the global raw cashmere, and the industry overwhelmingly employs women. The products of these women's hard work and craftsmanship will finally reach American consumers—only cheaper and more ethical this time.
Mongolians were delighted that the Mongolia Third Neighbor Trade Act bill had one of the highest numbers of cosponsors in the Congress in 2020. We hope that as soon as the global Covid-19 pandemic is taken under control, the Congress will pass this bill.
Despite its dire economic conditions, Mongolia has recently donated $1 million worth of PPE to the US to support its fight against Covid-19. This is an affirmation that both our nations will support each other with our best abilities.
Whatever the outcome of the upcoming election, we hope that Mr. Biden will get to visit Mongolia again soon—the birthplace of another Celtic.
Targeting the 'Heart of Eurasia': China's Xinjiang and US' Game Plan
The cat is out of the bag now, clearly! While it never was a secret, it is becoming increasingly evident that US' recent posturing over Xinjiang is a tool in America's commercial war against China, and human rights' mantra is only a pretext. Importantly, these moves by the US are targeting not only China but threaten the whole region of central Eurasia, and beyond, in more ways than one.
If human rights in any way represented genuine US concerns, most of trade between the US on one hand and countries like India and Israel on the other must have come to a halt by now. In Xinjiang's case, it is realpolitik, human rights is only a cover.
The latest US move aims to hit hard at key exports from Xinjiang Uygur Autonomous Region (XUAR), citing – without any internationally accepted evidence – that the goods exported from this Chinese region involve 'forced labor.'
How and where from has this 'forced labor' emerged suddenly? The US' legislators and a whole barrage of international anti-China propaganda machinery are trying to make the world believe that China has established a large number of camps where people are forced to do certain works, against their will. And who is propagating this? The same global machinery that left no stone unturned in making the world believe that Iraq had Weapons of Mass Destruction (WMDs) – based on this, they invaded Iraq, killed millions of people, destroyed the country pushing it back by decades, and the nation is still finding it hard to pull itself together. The world even today sees no dependable traces of WMDs in Iraq, which was the primary pretext of a war that devastated Iraq, and played havoc with America's own economy.
Xinjiang, and China, luckily are by no means an easy prey, as was Iraq. Hence, the war against them is centered on economic attacks, mainly, in addition to pumping up the Uygur diaspora abroad.
A large number of people coming out of vocational training centers that China has established across XUAR – that the US in particular and ant-China global lobby in general tries to sell as 'camps' – tell us different, and very encouraging, stories. Over past months, these training centers have trained thousands of people in a variety of vocational fields, equipping them with skills necessary to live respectable lives in a fast growing and expanding economy. These centers have produced skilled, responsive and dynamic workforce catering to the needs of an emerging modern economy. Industrial workers, technicians, teachers, entrepreneurs, working hands and minds for burgeoning e-commerce, and even fine-tuned artists represent a new, up and coming, confident class of Xinjiang's present day residents, belonging to all ethnic groups, who have been groomed in these centers.
Past few years have also seen a notable upward economic momentum in Xinjiang. The region's gross domestic product (GDP) has witnessed a significant jump from less than 147 billion U.S. dollars in 2014 to 205 billion U.S. dollars by 2019, which means an average yearly increase of 7.2 percent. Even in the extraordinary time of pandemic, Xinjiang has witnessed 3.3% GDP growth in the first half of 2020, where most of the countries around have gone into a devastating slump.
So what is really the US is targeting to achieve with its recent moves vis-à-vis Xinjiang? First and foremost, one has to keep in mind that China produces some one fifth of the world's cotton, and almost 70% of Chinese produce of cotton comes from Xinjiang. So, a large number of Chinese apparel exports to the US may be targeted under this pretext of 'forced labor' – a potentially dangerous tool in the hands of Washington DC in its economic war against Beijing. Same is the case with other major products of Xinjiang, tomatoes for instance that are being targeted by the US.
Ironically, US' own major businesses including US Chamber of Commerce are also opposing America's economic assault on Xinjiang, as they deem it hitting at their own interests. US' Customs and Border Protection (CBP) authorities also can't hide the fact that evidence their administration and legislators cite against Xinjiang is "not conclusive". It all comes at the height of US' economic tirade against China; and weeks before US' presidential elections 2020.
But the US' game plan about Xinjiang, understandably, is not merely bilateral. US' opposition to and designs against Belt and Road Initiative (BRI) needs little stress; and it is well-known that Xinjiang is pivotal for BRI's success. China, over past few years, has pursued policies that have closely integrated Xinjiang with countries of the region – notably Pakistan, Central Asian States and Russia.
It would not be wrong to state that Xinjiang has already emerged as the economic center, the 'heart' of re-merging supercontinent, Eurasia, as Beijing has focused extensively on building rail, road and aerial networks for regional connectivity. This has given tremendous boost to regional trade and commerce; figures and data are openly available. Now the economies of countries bordering XUAR are closely intertwined with this Chinese region's economy.
In the wake of international propaganda about Xinjiang, one has to bear in mind that there is not a single country on the face of the earth where some segments of society does not have some complaints against the government, and beyond that the state. Xinjiang may well be no exception in this regard. But while visiting Xinjiang – and this author has visited some 10 times over past around one decade – one finds that majority of XUAR's people are quite happy with their lives. This applies to people from all ethnic groups.
It would be unjust to ignore the efforts that central authorities in Beijing and provincial government in Urumqi are trying to address such complains, as well as the extraordinary plans, schemes and programs being run for economic, societal and societal development of all people of Xinjiang, encompassing all of its ethnic minorities. October 1, 2020 also marks 65 years of establishment of Xinjiang Uyghur Autonomous region, along with 71 years of establishment of People's Republic of China. These past 65 years have seen Xinjiang grow from strength to strength, internally, as well as in terms of its linkages with wider continental space around it.
It must be stressed here again that international hue and cry about Xinjiang has little to do with human rights but part of a greater design against China and particularly its mega BRI that is playing a momentous role in making the supercontinent of Eurasia remerge as a single economic, and beyond that political, space. Hits at this Chinese region are actually hitting at the efforts made by China and its regional partners, over past decade or so, for bringing this region together.
Countries around Xinjiang in particular need to understand that economic warfare unleashed on this autonomous region of China has far-reaching consequences for broader regional integration; and it is not China alone that will have to face the brunt of US' policy in this connection.
China's Belt and Road pinpoints fundamental issues of our times
Based on remarks at the RSIS book launch of Alan Chong and Quang Minh Pham (eds), Critical Reflections on China's Belt and Road Initiative, Palgrave MacMillan, 2020
Political scientists Alan Chong and Quang Min Pham bring with their edited volume originality as well as dimensions and perspectives to the discussion about the Belt and Road that are highly relevant but often either unrecognized or underemphasized.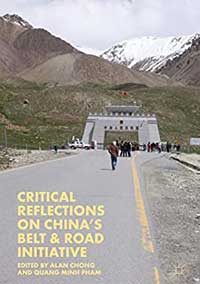 The book is about much more than the material aspects of China's Belt and Road Initiative. In fact, various chapter authors use the Belt and Road to look at perhaps the most fundamental issue of our times: how does one build a global world order and societies that are inclusive, cohesive and capable of managing interests of all stakeholders as well as political, cultural, ethnic and religious differences in ways that all are recognized without prejudice and/or discrimination?
In doing so, the book introduces a moral category into policy and policy analysis. That is an important and commendable effort even if it may be a hard sell in an increasingly polarized world in which prejudice and bias and policies that flow from it have gained new legitimacy and become mainstream in various parts of the world.
It allows for the introduction of considerations that are fundamental to managing multiple current crises that have been accentuated by the pandemic and its economic fallout.
One of those is put forward in the chapter of the late international affairs scholar Lily Ling in which she writes about the need for a global agenda to take the requirements of ordinary people into account to ensure a more inclusive world. The question is how does one achieve that.
It is a question that permeates multiple aspects of our individual and collective lives.
If the last decade was one of defiance and dissent, of a breakdown in confidence in political leadership and systems and of greater authoritarianism and autocracy to retain power, this new decade, given the pandemic and economic crisis, is likely to be a continuation of the last one on steroids.
One only has to look at continued Arab popular revolts, Black Lives Matter, the anti-lockdown protests, and the popularity of conspiracy theories like QAnon. All of this is compounded by decreasing trust in US leadership and the efficacy of Western concepts of governance, democratic backsliding, and the handling of the pandemic in America and Europe.
Mr. Chong conceptualizes in his chapter perceived tolerance along ancient silk roads as stemming from what he terms 'mercantile harmony' among peoples and elites rather than states. It was rooted, in Mr. Chong's mind, in empathy, a sense of spirituality and a mercantile approach towards the exchange of ideas and goods.
It was also informed by the solidarity of travellers shaped by the fact that they encountered similar obstacles and threats on their journeys. And it stems from the connectivity needs of empires that built cities and roads to retain their control that Mr. Chong projects as civilization builders.
There may be an element of idealization of the degree of tolerance along the ancient Silk Road and the assertion that the new silk road is everything that the old silk road was not. But the notion of the role of non-state, civil society actors is key to the overall quest for inclusiveness.
So is the fact that historic travellers like Fa-Hsien, Marco Polo and Ibn Battuta grappled with the very same issues that today's world is attempting to tackle: the parameters of human interaction, virtue, diversity, governance, materialism, and the role of religion.
The emphasis on a moral category and the comparison of the ancient and the new Silk Road frames a key theme in the book: the issue of the China-centric, top down nature of the Belt and Road. Vietnamese China scholar Trinh Van Dinh positions the Belt and Road as the latest iteration of China's history of the pioneering of connectivity as the reflection of a regime that is at the peak of its power.
Mr. Van Dinh sees the Belt and Road as the vehicle that will potentially revitalize Chinese economic development. It is a proposition on which the jury is still out in a world that could split into two distinct camps.
It is a world in which China brings much to the table but that is also populated by black and grey swans, some of which are of China's own making. These include the favouring of Chinese companies and labour in Belt and Road projects, although to be fair Western development aid often operated on the same principle. But it also includes China's brutal response to perceived threats posed by ethnic and religious minorities.
That may be one arena where the failure to fully consider the global breakdown in confidence in leadership and systems comes to haunt China. That is potentially no more the case than in the greater Middle East that stretches from the Atlantic coast of Africa into the Chinese province of Xinjiang.
Its not an aspect that figures explicitly in political scientist Manouchehr Dorraj's contribution to the book on China's relationship with Iran as well as Saudi Arabia but lingers in the background of his perceptive analysis of anticipated changes in the region's lay of the land.
Mr. Dooraj focusses on three aspects that are important as one watches developments unfold: The impact of shifts in the energy mix away from oil coupled with the emergence of significant reserves beyond the Middle East, Iran's geopolitical advantages compared to Saudi Arabia when it comes to the architecture of the Belt and Road, and the fact that China is recognizing that refraining from political engagement is no longer viable.
However, China's emphasis on state-to-state relationships could prove to be a risky strategy assuming that the Middle East will retain its prominence in protests that seek to ensure better governance and more inclusive social and economic policies.
That takes on added significance given that potential energy shifts could reduce Chinese dependence on Middle Eastern energy as well as repeated assertions by Chinese intellectuals that call into question the relative importance of China's economic engagement in the region as well as its ranking in Chinese strategic thinking.
The implications of the book's partial emphasis on what Mr. Chong terms philosophical and cultural dialogue reach far beyond the book's confines. They go to issues that many of us are grappling with but have no good answers.
In his conclusion, Mr. Chong suggests that in order to manage different value systems and interests one has to water down the Westphalian dogma of treating national interests as zero-sum conceptions.
One just has to look at the pandemic the world is trying to come to grips with, the need for a global health care governance that can confront future pandemics, and the world's environmental crisis to realize the relevance of former Singaporean diplomat and public intellectual Kishore Mahbubani's description of the nation state system as a boat with 193 cabins and cabin administrators but no captain at the helm.
Mr. Chong looks for answers in the experience of ancient Silk Road travellers. That may be a standard that a Belt and Road managed by an autocratic Chinese leadership that is anything but inclusive would at best struggle to meet.
The Chinese Agitprop: Disinformation, Propaganda and Payrolls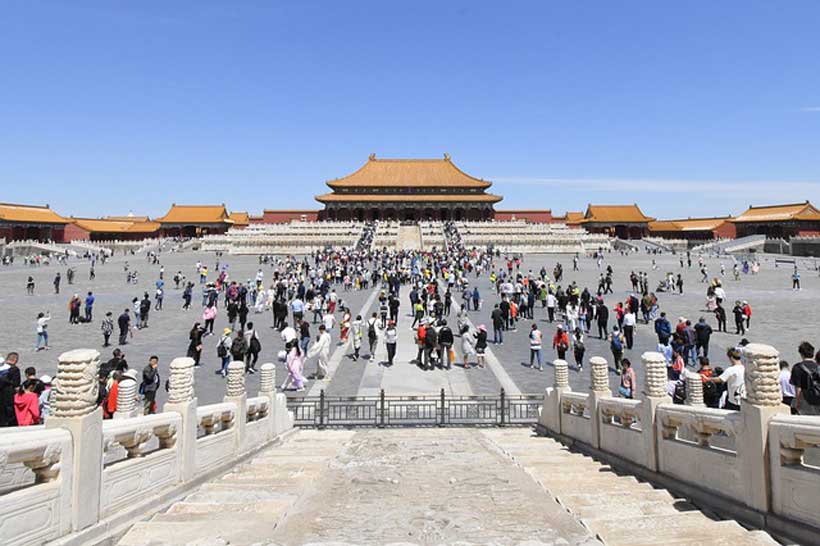 "If you repeat a lie often enough people will believe it and you will even believe it yourself". -Joseph Goebbels, Nazi Propagandist
Successful dictatorships had always trapped its subjects in an 'illusion of truth'. Those nations only showed their citizens what they were supposed to see, thus preventing any social unrest or exposure to an unpleasant reality. The primary abstracts of what is popularly known as Propaganda today can be found in the ancient Indian text of 'Arthashastra' and Chinese book 'The Art of War'. In the first half of the 20th century, the Russian Federation, Fascist Italy and Nazi Germany had separate departments within their governments for propaganda works. Even though these administrative units fell over time, their models are still emulated with various scientific up-gradations by the People's Republic of China (PRC).
Soon after the October revolution in Russia, the new dispensation started sending artists and dramatists to the countryside to romanticise the uprising and to glorify Bolsheviks. These activities were carried out by the Department of Agitation and Propaganda, popularly known as 'Agitprop'. This propaganda machinery kept the Russians unaware of the massive killings with the state's patronage, labour camps and death due to famines. After the establishment of PRC, multiple key initiatives were rolled out by the Chinese Communist Party (CCP) which deemed to fail. What came later was 'Cultural revolution' starting from 1966 and lasted until 1976. In the due period, a large number of citizens were indoctrinated; dissidents were labelled and executed as counter-revolutionaries and millions died due to famine. After opening up its market and becoming a manufacturing hub, China pulled millions of its citizens out of poverty and could later become the world's second-largest economy. But over-ambitious China had grand designs for its global posturing and creating a utopia through propaganda for their citizens.
To begin with, China has multiple internal issues to hide from the global community. Their persecutions of Uighur Muslims in Xinjiang province and cell rule in occupied Tibet are among the few issues. Forceful abortions in Uighur women, organ harvesting, imposition of Han culture and massive re-education centres in Xinjiang are condemned by the Human Rights organisations. But 'the great firewall' prevents the global community from knowing the gravity of human rights abuses in China. Laogai prison camps which are Chinese equivalent to the Soviet Gulag shelters millions of prisoners, kept under inhumane conditions. Any individual not following the CCP's axioms stands vulnerable to be named and shamed as anti-State.
China's grip over its media is also notoriously known. Their official newspaper 'People's Daily' gives a distorted world view for its citizens and CCP's tabloid 'Global Times' carries their propaganda and message to the world. Controlling media is hence an important part of China's 'Psychological Warfare' doctrine. Recently, China claimed that only 82,000 people in China got affected by COVID-19 pandemic. Major international health experts refuted this claim and predicted that thousands could have died in China due to the disease. Numbers will never come out to the public domain unless the CCP wants us to know the truth. China even refused to acknowledge that COVID-19 originated from their nation and accused America of bringing the virus strain to China. There were multiple reports of China exporting faulty PPE kits to the Corona affected countries. But this incident was severely downplayed by global media houses. That shows us the power of Chinese propaganda machinery where they have the resources to hide its entire negative aura and project themselves as a responsible emerging superpower.
Another important aspect is China using soft-power to further push its agenda. Confucius Institutes (CI) operated by the Chinese government is one among many strategies adopted by CCP to influence other nations. China's National Office for Teaching Chinese as a Foreign Language (NOCFL) has established 550 CIs in foreign universities and 1172 Confucius Classrooms in primary and secondary levels of foreign schools. CIs and CCs have a presence in around 162 countries globally. U.S Secretary of state Mike Pompeo recently called the Confucius Institute as "an entity advancing Beijing's global propaganda and malign influence campaign" on American campuses. He also stated that the students of the U.S should have access to Chinese language and culture free from manipulations. China is also using its money power to consolidate its position is western societies using academic and cultural institutions. American Education Department had recently asked Ivy League Universities to report undisclosed funds that they had received from China. Along with the Chinese Mandarin, lessons on Chinese history and polity are taught in these Confucius centres. Students are easy prey to propaganda and hence CCP has the game plan to brainwash them to create a positive image of China abroad. China had initially planned to open 1000 CIs globally by the end of 2020, calling it the Confucius revolution.
Recently, The Indian Express exposed the Chinese snooping of 10,000 influential Indian including the President, Prime Minister, Chief Ministers, Politicians, Academicians and people from all walks of life. CCP had assigned this task to a company named Zenhua Data Information Technology Co having close links with the government and PLA. There were even accusations of China collecting personal data from the users of PUBG and TikTok which lead to its ban in India along with other popular apps. TikTok contained contents that were unscientific and glorified violence but the parent company censored any references to contentious issues in China like the Tibet, Xinjiang, Communism or even 'Winnie the Pooh'. China had banned popular global social media portals including Facebook, Instagram, Twitter, Snapchat and Tumblr. China has developed clones to all these websites which their citizens can use, but the clones are highly monitored. By doing so, CCP restricts Chinese citizens from having any free interaction with the world outside China. But even when these global social media giants are blocked in China, the Chinese government uses them for their propaganda works. Recently, Twitter deleted 1,70,000 accounts linked to China for spreading disinformation. China also uses its Proxies in Pakistan to target their antagonist nations through hybrid warfare (or 5th Generation warfare). So, the Chinese master plan of using its apparatus to create disturbances in other countries while keeping their society intact needs to be identified.
CCP's fondness for Propaganda can be better understood by looking at China's international aspirations. In the emerging new world order China find itself at the centre of all economic activities hence materialising the ancient notion of it being the 'Middle Kingdom'. The Chinese government has a brutal history of crushing all dissidents. It is therefore important for the state to put its citizens in a pseudo-reality and also make the world believe that the internal affairs of China are all normal. CCP has been doing 'Donation Diplomacy' (some in the form of gifts) to make nations and social influencers to fall in line to the benefit of China. The U.S had even accused the Chinese government of sending students to their nation for espionage purpose. The Chinese had even launched 'Operation Fox hunt' for terminating Dissidents of CCP living abroad.
China's 'wolf warrior diplomats' work overtime to project their nation as the new Messiah for global stability. What they wish to conceal is the repression CCP does back home through enormous propaganda. The major problem with the PRC is that it doesn't work like a republic. Instead, it functions as a Multi-National Company (MNC) greedy for profit, exploitation of its workers and ruthless extraction of natural resources. In the due process the MNC spends millions of dollars for its image makeover through PR agencies. The rising dominance of China is a threat to global peace, the existence of its neighbouring countries and risks the very notion of reality with manipulations.