Essential Air Conditioning Tips & Tricks to Keep Your Home Cool!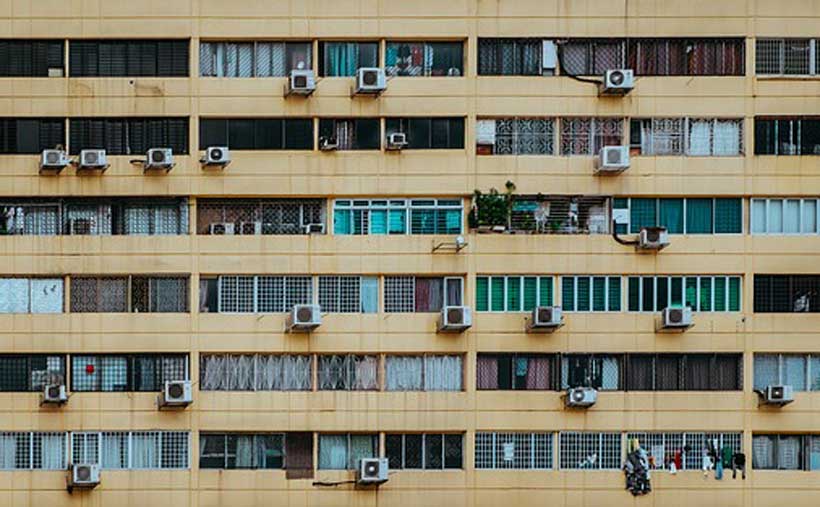 The hottest days in summer can be a nightmare if your air conditioner is not fully functional. The weather can also leave you with high bills and constant calls to HVAC services. Here are a few tips to make your summertime stress free.
Clean the Conditioner physical unit
People are often careful to clean the inside parts of the AC, but you cannot ignore the external components. Ensure you regularly wipe the condenser and remove any dust or debris that may hinder it from adequately functioning or slowing it down. Get a free quote to know more about your air conditioning unit at stlouisairconditioning.com.
Enlist the services of an HVAC specialist
Before summer, ensure you enlist HVAC services to take a look at your conditioner and carry out maintenance. This act will save you from constant repairs. Ensure your unit is inspected by a certified professional before the summer. This average cost between 70-100 dollars and saves you more in the long run.
Opt for programmed response
You may not always be around to tweak the AC to the surrounding; thus, programmed responses are ideal to ensure that whether you are home or not, it adjusts itself to the air your room requires. Smart thermostats may be more expensive than, but they save you the hustle of having to do it manually as you are not always accurate and can save you up to 30 dollars monthly by doing so.
Place your air conditioner in the shade.
The location of your AC can save you thousands of dollars because proper shading makes it run more efficiently and reduces instances of break down. The air in the shade is also relatively more cooling than the surrounding air, which gives your air conditioner an easier time when cooling it to your house.
Try plant vines
Vines have the same insulation effect as an awning. It grows faster, covering the exterior of one's house and providing shade. These vines protect the walls from absorbing heat by blocking sunlight that heats the exterior walls.
Avoid placing your thermostat near heat.
Do not place your thermostat near the fridge, Tv sets, or other appliances that produce heat because they make your AC sense the heat and run even longer than required. Ensure that your AC is also installed in a place where the sun does not hit it directly.
Inspect your filters
Check your filters regularly and replace them when need be. This process is essential during summer when dust circulates. Ensure your system is not clogged as this will make your conditioner work harder to provide you with clean air translating to more electricity. When properly inspected and kept up to speed, it saves money and time that you will use in HVAC maintenance.
Invest in landscaping that is AC friendly
Avoid rocky landscapes' use of asphalt or cement on the west or south side of your house. If these materials are not in the shade, they will heat up and increase your home's temperature overworking the AC hence affecting your air conditioning strategies.
Use window film
Window films are essential for both summer and winter. They keep your house fresh during summer by reflecting sun rays away from home and keep your house warmer during winter by retaining warmth. Window films thus work hand in hand with your conditioner to ensure your air is cold without eating much into your pocket.
Ensure there is no debris
Look out for shrubs, trees, flowers, or other landscaping that is less than 2 feet away from the house. These stand in the way of proper air circulation, making your air conditioner overwork to provide col air.
Complement your conditioner
Install fans in your home as they are relatively cheaper to maintain than an AC. Check the rooms that are not usually used in the house often and opt for fans to save on cost. Set the fans to move counterclockwise and push the air straight down. You can also increase the fan speed on scorching days to give the same effect as your conditioner.
Buy newer AC models
Newer AC models may be slightly expensive than the older versions, but they come more enhanced and are more efficient than the earlier variants. They are also designed to use less electricity, which translates to monthly savings.
Close all vents
Closing all vents ensures that there is no constant air intake by the compressor on the AC. You can do this by providing that all the ventilators in the room are closed. In cases of gaps in the windows or wall, use durable sealants to seal them up.
Have insulated walls
Ensure that your walls are not too thin that it lets air out and in. If the walls are small, it will be difficult for the conditioner to keep the air fresh. You can also invest in insulators to ensure that you are not overworking your AC. Insulators work to keep your house warm during winter and cool during summer. It can also be inexpensive if you opt for the right type of insulation.
Invest in blinds and shades
Windows let in about 25% of summer heat. Investing in quality shades and blinds block the heat during the sunniest hours of the day, lowering the amount of work your AC has to do.
Use large appliances at night.
Appliances used to bake or wash can be used at night when the air is more relaxed. Large appliances produce a significant amount of heat. You can schedule the operations of dishwashers and ovens in the evening when the cooler temperature will offset their output.
Shut doors to unused rooms
Confine your air conditioner coolness to where it is needed by shutting doors of rooms you are not using. Closed doors confine the fresh air to the required room. This action ensures your conditioner does not overwork cooling rooms where there is no one.
Fit an awning
Fit an awning above windows and doors. They will provide shade and shield your windows from absorbing too much heat. This translates to the amount of air your AC has to cool.
Open windows at night
Opening the windows at night allows for cross breeze. Take advantage of the breezy summer night to enhance cross breeze that will enable you and your loved ones to sleep better at night and cut the electricity cost
These are some of the tips for air conditioning that you can embrace to have a cooler home. You can tell when it needs repair or some attention. These little actions will save you the pain of dealing with a broken AC at odd hours.
Climate tech investment grows at five times the venture capital market rate over seven years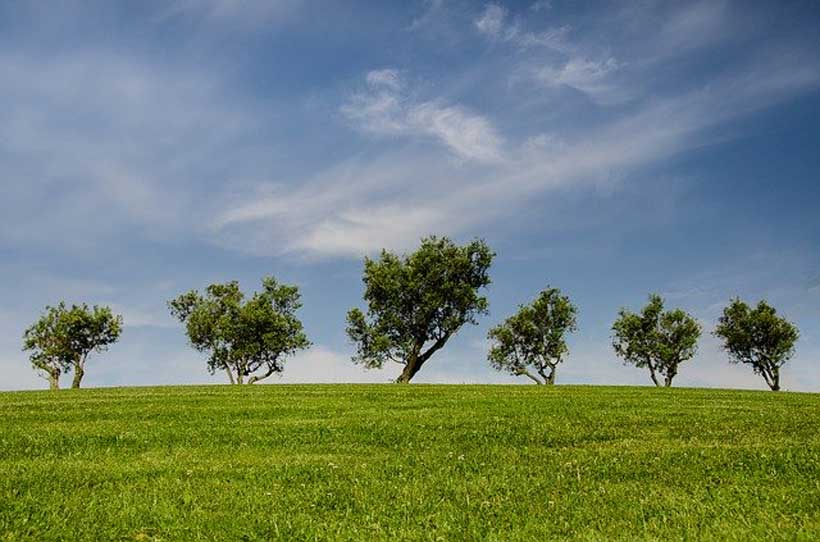 VC and corporate investment in startups developing technology enabled solutions to climate change, and the transformation to net zero emissions, grew at a faster rate than VC investment as a whole between 2013 – 2019. In that time, US$60 billion of early stage capital was invested globally into startups contributing to tackling the net zero challenge.
As Climate Week in New York focuses attention on transforming business and economies to net zero emissions, the new research by PwC examines the global startup ecosystem critical to commercialising the innovation needed to make a net zero future a reality. The first-of-its-kind analysis defines the climate tech investment landscape, and examines global early-stage climate tech deals, volumes, trends, sectors and investors. Climate tech is defined as a broad umbrella of solutions to reduce greenhouse gas (GHG) emissions across energy, transport, the built environment, industrial processes, and food and land use; in addition to shifts towards less resource-incentive business models, or carbon removal technologies.
While climate tech is a nascent sector overall in the VC market (approx 6% of total capital invested in 2019), climate tech VC investment increased from US$418 million per annum in 2013 to US$16.3 billion in 2019. That is approximately three times the growth rate of VC investment into Artificial Intelligence (AI) over the same period.
Key factors influencing investment include capital efficiency to prove and scale solutions; and the potential for the solutions to provide cost effective carbon reduction or removal.
Nearly half of all venture dollars ($60bn) went to US and Canadian climate tech startups (US$29 billion); China is second at US$20 billion. The European market attracted US$7 billion. Mobility and Transport solutions dominate US and China investment.
"The analysis shows the urgency of the opportunity, and gap to close, to support and scale innovative technologies and business models to address the climate crisis," comments Celine Herweijer, global leader, Innovation & Sustainability, PwC UK. "Climate tech is a new frontier in venture investing for the 2020s."
"Some of the technologies and solutions critical to enabling this transformation are proven and need rapid commercialisation, which is why venture capital is key. It will not need trillions invested in startups to make a difference. But for the trickier technologies and markets it will need targeted support, including from governments, to make it through research and development, and the early stages beyond which capital increasingly is lining up."
Drivers for growth
Climate tech related to mobility & transport, heavy industry, and GHG capture and storage are the fastest growing segments in the analysis, followed by food, agriculture, land use, built environment, energy, and climate and Earth data generation.
Investment in micro-mobility such as e-scooter and bike platforms and wider transport innovation has grown dramatically, recording a compound annual growth rate (CAGR) of 151%, and representing 63% (US$37.4 billion) of all climate tech funding over the past seven years. The scale of transport innovation has also driven bigger deals.
"The climate tech market is maturing. As a society we are seeing more entrepreneurs launch startups, more investors back them, and an increasing number of larger funding rounds for later-stage high-potential deals.", said Azeem Azhar, Senior Advisor to PwC UK, founder of Exponential View, and co-author of the report. "But PwC's analysis shows the ecosystem is still nascent, with key gaps in the depth and nature of funding available to founders and tricky structural hurdles for them to navigate as they scale their businesses."
Investors
Climate tech venture funding is coming from every corner of the market. Investors range from more traditional VC firms and venture funds specialising in sustainability, to corporate investors including energy majors, global consumer goods companies and big tech, government backed investment firms, and private equity players getting exposure to deals earlier.
The strategic role of corporate venture capital (CVC) in particular, is key to many climate tech startups. Particularly those typified by high capital costs, targeted at disrupting asset-heavy incumbent industries with high barriers to entry, such as in energy, heavy industry and transport. For Mobility & Transport, 30% of the climate tech deals include a CVC firm, and in Energy, 32% of capital deployed came from CVCs. Overall, nearly a quarter of climate tech deals (24%) included a corporate investor.
"The involvement of corporates will be key to the continued success of climate tech – both in terms of their net zero commitments driving demand for new solutions, and their investments into commercialising innovation. It's not just the financial means they bring, but the commercial know-how, and industry knowledge to help startups navigate how to rapidly deploy and scale new innovations into the market," comments Celine Herweijer.
Investment Hubs
Analysis of the top investment centres in Europe, Asia and the Americas shows climate tech startup investment in the San Francisco Bay area (US$11.7 billion) is 56% higher than its nearest rival, Shanghai (US$7.5 billion). Compared with the other regions, Europe is more invested in energy, particularly developing the core technologies for renewable energy generation (predominantly photovoltaics (PV) cells) and energy storage (batteries), demonstrating the potential for regional specialist capabilities to develop in a second wave of development of the climate tech sector, following mobility and transport.
Outside of mobility and the dominant US and China markets, Berlin, London, Labege (France) and Bengaluru, India were amongst the top ten cities for climate tech startup investment, attracting US$1.3 billion mainly across energy, agriculture and food and land use.
The COVID-19 pandemic reinforces climate tech need and opportunity
In the short term, while COVID-19 is likely to have caused a lull in VC market activity during 2020, long term investment and potential in the market appears resilient. Over the past year, close to 300 global companies have commited to achieve net zero emissions before 2050. Many of these commitments include substantial pledges to fund innovation.
"Every commitment represents a demand signal—a new customer—in the market for a solution that helps them achieve net zero," comments Celine Herweijer. "More broadly the increased profile of Environmental, Social, and Corporate Governance (ESG), increasing government commitments to a 'green recovery', and continued rising consumer pressure to respond to the climate crisis is cementing demand for climate tech."
"Despite significant and promising levels of growth, with just ten years to reduce by half global greenhouse gas emissions to limit global warming to 1.5C, climate tech needs a rapid injection of capital, talent and public-private support to match its potential to build and accelerate faster, bolder innovation," adds Celine Herweijer.
Deloitte and Wichita State University Join Forces to Launch New Smart Factory
Deloitte and Wichita State University today announced the launch of The Smart Factory @ Wichita, a groundbreaking and immersive experiential learning environment that will accelerate the future of manufacturing as innovation and new technologies continue to reshape operations and the modern enterprise.
Deloitte and Wichita State are constructing the brand-new facility on Wichita State's Innovation Campus, which will include a full-scale production line, dedicated space for select ecosystem sponsors and experiential labs exploring smart factory capabilities. A smart factory is a highly digitized and connected production facility that uses technologies such as artificial intelligence, Internet of Things and robotics to manufacture products. Working alongside humans, smart factories can self-adapt and autonomously optimize manufacturing operations. The Smart Factory @ Wichita will make digital transformations real by demonstrating how to merge existing technologies with new innovations, sparking a dialogue about how companies can accelerate their journey towards scalable and sustainable capabilities.
"Smart factory solutions are becoming even more important as companies re-evaluate the resiliency and agility of their supply chains, which can determine an organization's success in the marketplace and the success of entire ecosystems," said Nishita Henry, chief innovation officer at Deloitte Consulting LLP. "Together with Wichita State, Deloitte will create a unique experience that captures the innovation, value proposition and disruptive technological capabilities of the smart factory."
"Wichita is a cutting-edge hub for precision manufacturing and technology. By collaborating with Deloitte, we will be able to bring together the organization's experience with our educational, research and innovation capabilities," said Jay Golden, president of Wichita State University. "The Smart Factory @ Wichita is the future, offering endless technological capabilities for organizations, as we believe it's critical to provide a hands-on learning experience for our business and academic communities."
The Smart Factory @ Wichita will be a net-zero impact smart building on a smart grid featuring 60,000 square feet of sustainable space. The end-to-end smart production line will demonstrate the art of the possible through advanced manufacturing methods and technologies and will also manufacture STEM education interactive kits that will be donated to local organizations in support of Deloitte's advancement of STEM education initiatives.
The facility is expected to open to clients, industry partners and students next year. It is the evolution of Deloitte's existing experience at Wichita State, which features more than 40 robots, robotic programs and cyber applications, 26 AR/VR assets and high-end data visualizations, 10 types of 3D printers, nine reverse engineering machine types, 21 professional engineering software programs and more. It offers a compelling experience in which the digital, physical, and experimental come together—for educators, collaborators, and clients—providing the opportunity to see how Industry 4.0 can make an impact and spur innovation and smart factory capabilities.
The smart factory advantage
Smart factory technologies can dramatically improve business performance. In a recent Deloitte study, 86% of manufacturers surveyed believe that the smart factory will be the main driver of manufacturing competitiveness in five years. The study also showed that early adopters of smart factory initiatives are observing double-digit improvements across labor productivity, factory capacity utilization and total production output.
A smart factory can also address sustainability. Advancing technologies can streamline operations to promote sustainable practices, ultimately reducing environmental impact.
About Wichita State University
Wichita State University serves as the Kansas urban-based research university, enrolling more than 20,000 students from every state in the U.S. and more than 100 countries. Wichita State and WSU Tech are recognized for being student centered and innovation driven.
Located in the largest city in the state with one of the highest concentrations in the United States of jobs involving science, technology, engineering and math (STEM), Wichita State University provides uniquely distinctive and innovative pathways of applied learning, applied research and career opportunities for all of our students.
The Innovation Campus, which is a physical extension of the Wichita State University main campus, is one of the nation's largest and fastest growing research/innovation parks, encompassing over 120 acres and home to a number of global companies and organizations.
Ultimate Guide To Increased Instagram Popularity In 2020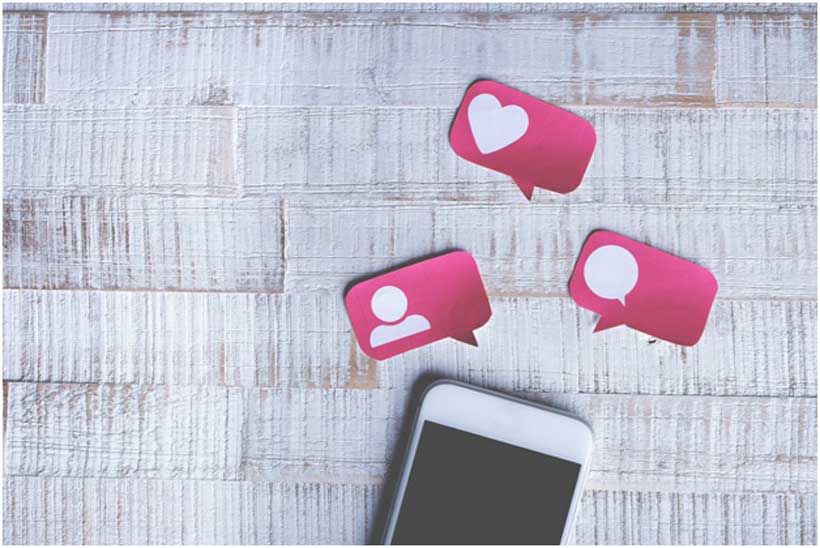 What made you popular in 2019 might not apply in 2020. With lockdowns and quarantines due to COVID-19, people are spending more time on Instagram than ever before. Competition for those users' attention is higher than ever and brands need to get creative with their strategies and tactics to stay relevant and popular on the platform.
So here's the ultimate guide to increasing Instagram popularity in 2020.
Work Smarter Not Harder:
Posting At The Right Time And In The Right Way:
Studies suggest that posting once or twice per day is optimal. Further research suggests that optimal times to post are between 11am-1pm and 7-9pm. Instagram's algorithmic timeline setting makes this not only optimal, but essential. Every business is different, however, and you can tailor your posting times according to your followers habits. You can learn about your followers most active times on the Instagram Insights feature.
Consistency Is King:
Building a strong brand that connects, creates clarity, expresses creativity and is consistent is the way to build brand awareness. The key is to engage, be consistent, know your audience and your niche. Creating a plan and brand guide could be your secret weapon in unlocking your brand's unique and original voice.
Make A Difference With Hashtags:
Selecting the best hashtags for your Instagram posts can mean the difference between appearing as a top post or sinking to the bottom of the feed without a trace. According to Hubspot, the average post contains 10.7 hashtags.
Purchase Followers
If you really need a helping hand to get started, buying Instagram followers is a quick and easy way to do it and is way more common than you would think. Of course, it's important to only do this with legit services like iDigic or you could end up with a bunch of bots that disappear from your follower list after a few days.
Content, Content, Content:
Inspire With Content:
Focusing on visual inspiration is key for 2020. No one wants to be preached to on Instagram, so tailor your content to tell your businesses story creatively across your captions, Stories, videos, photos and profile bio. The core message is that, rather than selling, you should be aiming to connect. Sharing user generated content (UGC) can be a great way to save time, money and connect with customers. Keep captions short, snappy and clear.
Visually Please With Aesthetics:
A visually consistent feed helps by not only making you look professional, but by helping users distinguish your posts from others immediately. Instagram began as a platform to share beautiful images and that has never changed. So, a visually striking and consistent feed can help you stand out from the competition and earn more likes and follows. WebDam reports that, of the best performing brands on the platform, 60% maintain a consistent look and feel.
Use UGC As A Performance Enhancer:
User generated content is a marketer's secret sauce. It earns high engagement rates and takes little to no effort to produce. Not only is it created and approved by your audience, but it helps to foster a sense of community around your brand.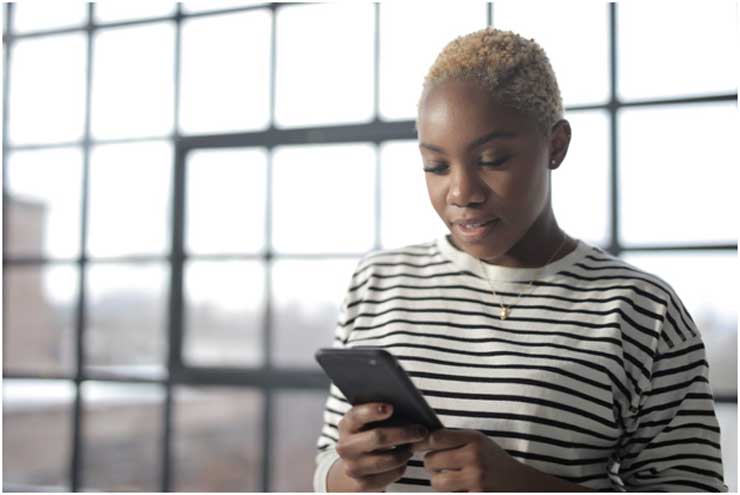 Monitoring, Testing, Adapting:
What is Instagram Insights And How To Use It:
For business pages you can take advantage of the Instagram Insights tab. This can show you the performance of content you have posted (posts, Stories, promotions etc.). Critically, you'll learn what worked and what flopped. What's more you can review your reach, impressions and interactions over a given time period to bolster your analysis on what works and what doesn't. Insights also offers key insights into audience demographics including location, age range and gender.
What To Test And How To Test It:
No plan survives first contact with the enemy and no two brands are the same. Therefore testing your tactics is the best way to understand if you are getting the most out of your Instagram presence. Examples of metrics you can test to optimize your performance include:
Posting Times: What times are your customers online and what location are they in? Try mixing it up with the day and time you post and let Insights tell you what works best.
Posting Type: Some brands find that Stories earn them higher engagement rates. Some brands find that traditional posts are more effective. You won't know what's best for you until you try out both.
Applying Lessons Learned From Analysis:
None of these insights mean anything unless you learn from them and incorporate them into your strategy. Make it a point to do a weekly deep dive into your Insights tab to see what's stopping you from sitting at the cool kids table on Instagram.
By paying attention to your content, audience behaviour and Instagram Insights, you'll quickly learn what's increasing your popularity and what's holding you back. What will you do to increase your Instagram popularity in 2020?