China's showcase of aggression in Galwan has been a turning point in Sino-India relations. Since then, India has showcased an unprecedented political will to tackle China. Unlike in the past, India's solution was not war, rather to level the playing field. Ironically, India's inspiration derived from the teachings of ancient Chinese strategician Sun Tzu. In the 'Art of War', Sun Tzu says that "the skilful leader subdues the enemy's troops without any fighting."[1]Correspondingly, India's policy marked a significant change.
Beginning with the economic boycott of Chinese products and investment, India tried to reduce its reliance on China in toto. On a tactical front, India's policy primarily relied on reciprocity vis-à-vis bilateral obligations. India vowed to hold-off all commitments with China, including its allegiance to the One China Policy, a matter which is critical to the existence of China per se. By doing so, India was avoiding bloodshed as well as flexing China to honour its commitments.
The One China Policy: De-Facto versus De- Jure
One China Policy has been a paradoxical issue for China. The policy asserts that there is only one China, and it is the Peoples Republic of China (PRC), and not the Republic of China (ROC) situated in Taiwan. This has been the case since the Chinese Civil War in 1949, where the Kuomintang (ROC) was defeated by the Communists and forced to retreat to the island of Taiwan. China, irrespective of actual control, affirms that it also encompasses Taiwan, and maintains an official stance.[2]Whereas, ROC states that it is the legitimate government of the free-area of Taiwan and is independent of China.[3]
India was one of the first countries to recognise the One China Policy back in 1950.[4]Earlier, India-Taiwan relations were uncommon, and on many occasions, India had reiterated the PRC view of One China Principle. However, from 1995 onwards, India had affirmed the existence of ROC as a territorial entity, and exchanged semi-diplomatic representation through trade and cultural offices. Yet, post the Galwan debacle, the reasons for India to reconsider the One China policy speaks for itself.
Chinese Conundrums: Gung-Ho, Debt-Trap Diplomacy and Kashmir
China's armed expansion has been a major concern for India. There are two versions of Chinese aggression; combat and intimidation. Combat is not a novice threat to India. Since the War of 1962, India has faced rough and vicious hostilities from China, both in the Northern and Eastern frontiers. Comparatively, India's primary worry is the Chinese Gunboat tactics. Chinese Navy is frequent in the Indian Ocean (String of Pearls factor), and regular developments are being sponsored by the People's Liberation Army (PLA)along the Indian border. Instances like Doklam are just the tip of the iceberg. Upon such notions, India fears that it might fall prey to China's very own Thucydides Trap[5]which might lead to economic and strategic fallouts.
Moreover, Chinese expansion in South Asia is critical to India's sustenance in the region. Through attractive investments, China has swayed South Asian countries into its debt-trap and has captured its interests in the region. As speculated, China's String of Pearls strategy, has surrounded and endangered India's territorial integrity. Inter alia, by China making inroads in the subcontinent, India's relevance is diminishing, which is again directly contributing to conflicts within the neighbourhood. An ideal example would be the recent border demarcation dispute with Nepal in Kalapani and Lipulekh.[6]So, while Chinese funds liquidate South Asia, India is losing its political and cultural foothold in the region.
Furthermore, China's position on Kashmir has been divergent. On the one hand, it has been vocal against India's claim on Kashmir.[7]On the other, China has backed Pakistan's occupation of Kashmir, mainly to secure its marquee project- the China Pakistan Economic Corridor (CPEC).Plus, China itself is in control of Aksai Chin, a territory which belonged to Ladakh (erstwhile state of Jammu and Kashmir). These instances led India to alter its perspectives on an ambivalent China and paved the way to target political predicaments that haunted Beijing's power citadel.
India-Taiwan Relations: Turf-to-Turf Approach
As India deconstructs the One China policy, Taiwan emerges as a strong strategic partner in the East.Taiwan's geopolitical importance coupled with its strong economy, provides India the perfect opportunity to further its strategic imperatives in the Indo-Pacific region. The Taiwanese government, through its 'New Southbound Policy,'[8]has also welcomed India's commitment and cooperation in various sectors, which is a positive sign for both the states. On that note, India has a two-fold agenda in developing better relations with Taiwan; strategic and economic.
India's strategic narratives in Taiwan are based on its geographical proximity to the Chinese mainland through the Taiwan Straits. It plans to stimulate the strategy in two ways. One, India directly promoting its Act East Policy, and fostering strategic ties and promoting cooperation with Taipei. Two, the India- US factor. The US shares friendly relations with both Taiwan and India. India can utilise this triangular relationship to intimidate China in its backyard. In apropos, India's participation in US-led capacity building initiatives like the Malabar Exercise would be more productive, with Taiwan acting as the intermediate point for military logistics in the South China Sea.
Over the years, India-Taiwan Economic and Trade relations have grown significantly. During the previous financial year(2019-20), India-Taiwan trade stood at $ 7 billion[9], a 30 per cent hike from a trade balance ofa mere$ 1 billion in 2000. Taiwanese investment in India has witnessed a significant growth in the past decade, with a cumulative inflow of over $ 700 million.[10]Besides, with the US-China tariff war intensifying due to the Coronavirus pandemic, India is set to welcome further inflow of FDI from Taiwan due to lesser costs and a better talent pool.
Technology is another aspect that goes hand-in-hand with India-Taiwan relations. Taiwan's economy has been dominated by its vibrant electronics industry. It is the leader in semi-conductors and accounts for an annual export of $ 3.9 billion.[11] India buys more than 80 per cent of its semi-conductor chips from Taiwan.[12]Also, India, as a result of the'Make in India'campaign, hosts around 55[13]Taiwanese electronic companies that produce various IT products. In addition, two of Apple's largest contract manufacturers, Foxconn[14] and Pegatron[15], both of Taiwanese origin, have setup shop in India to cater to Indian and International Markets. Thanks to Taiwan, India now has a locally produced iPhone.
From this, it can be characterised that India and Taiwan share a quid pro quo approach; the latter gets the ideal market, while the former can successfully fulfil its strategy in the Orient.
Key Takeaways: Is India's policy in Unchartered Waters?
Noticing the Covid-19 pandemic and the global animosity against the Chinese government, India can use this opportunity to amplify its One-China stance better than ever. Due to China's bandwagon, Taiwan has been isolated for the past seven decades. If India gradually pitches on Taiwan's position, particularly in multilateral institutions like the UN, it will be a positive factor for Taiwan and its people. India should bat for Taiwan's cause, at least to affirm its priorities. Howbeit, India while pursuing this angle should take care of two issues- policy and partisan divides in Taiwan.
First, India should not revoke the One China policy completely, as grave repercussions tend to follow, including further aggression from China. Rather, India should partially abrogate the commitment like the US, by furthering active defence and cultural ties with Taiwan, sans diplomatic representation. This way India can actively beta-test its policy derivative, and can drive a hard bargain against China in its own turf. Second, the opinion divides between Taiwan's major political parties- Kuomintang (KMT) and Democratic Progressive Party (DPP),has been a major roadblock for India's interests in the region. KMT supports better relations with China over India. On the contrary, DPP (Ruling Party), backs for strengthenedties with India[16]. For the time being, India's interests are stable, but if KMT secures power in Taiwan, India needs to be cognizant of the developments and should act accordingly.
Conclusion
Delhi's determination matters the most. Importantly, India should inherently understand that China is an occupying force, and both the states are not in entente cordiale. On the same plane, India must move past its fait accompli moments with China. Instead, pragmatism should be the catharsis for India's resurgence. In short, for India to execute its policy paradigms, its diplomatic psyche should be affirming than compromising. As Thucydides states in his accomplished work, 'The History of the Peloponnesian War':"The bravest are surely those who have the clearest vision of what is before them, glory and danger alike, and yet notwithstanding go out to meet it."[17]Similarly, India, heedless of win or vain, should confront China by skewing the One China policy. After all, India only has two options- either face it or feel the brunt.
---
[1]Tzu, Sun. The Art of War. 1st ed., Rupa Publications, 2016, p. 20.
[2]"What's Behind the China-Taiwan Divide?". BBC News, 2019, https://www.bbc.com/news/world-asia-34729538.
[3]Ibid
[4]"Where Is India On the One China Policy?". The Diplomat, 2017, https://thediplomat.com/2017/03/where-is-india-on-the-one-china-policy/.
[5]Chattaraj, Abir. "Thucydides Trap in Asia: The Sino-Indian conflict" Modern Diplomacy, 2016, https://moderndiplomacy.eu/2016/10/25/thucydides-trap-in-asia-the-sino-indian-conflict/
[6] Nepal is a beneficiary of China's marquee project- Belt and Road Initiative, and it was dissuaded by China to snap relations with India on the account of the border dispute. See- Singh, Mansheetal, and Shreya Behal. "China's Proxy Battle with India In Nepal". Observer Research Foundation (ORF), 2020, https://www.orfonline.org/expert-speak/chinas-proxy-battle-with-india-in-nepal-69016/.
[7]"India, China Clash Over Kashmir As It Loses Special Status and Is Divided". Reuters, 2019, https://in.reuters.com/article/uk-india-kashmir/india-china-clash-over-kashmir-as-it-loses-special-status-and-is-divided-idINKBN1XA1BW.
[8]The New Southbound Policy is an initiative of the current Taiwanese Government to enhance cooperation and exchange between Taiwan and South Asia, Southeast Asia and Australasia. The key areas include- economic cooperation, regional linking, resource sharing etc. See- Marston, Hunter, and Richard C. Bush. "Taiwan's Engagement with Southeast Asia Is Making Progress Under the New Southbound Policy". Brookings, 2018, https://www.brookings.edu/opinions/taiwans-engagement-with-southeast-asia-is-making-progress-under-the-new-southbound-policy/.
[9]"VALUE OF EXPORTS & IMPORTS BY COUNTRY". Bureau Of Foreign Trade, Government Of The Republic Of China, 2020, https://cus93.trade.gov.tw/FSCE040F/FSCE040F.
[10]Dewan, Neha. "Taiwan Sets Eyes on India Amid China-US Trade War". The Economic Times, 2019, https://economictimes.indiatimes.com/small-biz/trade/exports/insights/taiwan-sets-eyes-on-india-amid-china-us-trade-war/articleshow/69408405.cms?from=mdr.
[11]"Taiwan Regains Top Spot in Semiconductor Market". Taipei Times, 2019, https://www.taipeitimes.com/News/biz/archives/2019/12/09/2003727214.
[12]Supra. Note- 10.
[13]"2019 Taiwan-India Industrial Collaboration Summit Held in Taipei On October 17". PR Newswire, 2019, https://www.prnewswire.com/in/news-releases/2019-taiwan-india-industrial-collaboration-summit-held-in-taipei-on-october-17-863399392.html.
[14]"'Made in India' iPhone 11 goes into production in Chennai"Nikkei Asian Review, 2020, https://asia.nikkei.com/Business/Technology/Made-in-India-iPhone-11-goes-into-production-in-Chennai
[15] "iPhone-maker Pegatron registers India subsidiary as Apple pushes to diversify supply" The Economic Times, 2020, https://economictimes.indiatimes.com/tech/hardware/iphone-maker-pegatron-registers-indian-subsidiary-lays-foundation-for-apple-to-kick-china-habit/articleshow/77010035.cms
[16]Rich, Timothy et al. "Taiwan's Relations with India: Partisan Divides". The Diplomat, 2020, https://thediplomat.com/2020/01/taiwans-relations-with-india-partisan-divides/.
[17]Winn Livingstone, Sir Richard. The History of The Peloponnesian War. Oxford University Press, 1961, p. 113.
Nanjing tragedy – massacre or "incident"?
On December 15, China was marking the 80th anniversary of the Nanjing massacre by Japanese troops.
In Japan, they avoid using the term "massacre," however, so when covering the tragic event the local media referred to it as the "Nanjing incident."
In December 1937, at the height of the second Sino-Japanese war, Japanese forces entered the city of Nanjing, then the capital of Nationalist China, which had been used by the Kuomintang government as its headquarters since 1927. The Chiang Kai-shek government had earlier decided to move the bulk of its forces out of the city, leaving behind just a small garrison. All that time, the citizens were kept in the dark about those plans. Moreover, they were prevented from escaping, even though there still was plenty of time to evacuate the civilian population. As to the Japanese, in Nanjing they didn't encounter the serious resistance they had faced in the battle for Shanghai. And still, in addition to mass-scale looting and torching of houses, they staged a real bloodbath killing thousands of unarmed city residents and POWs. Judging by numerous accounts of that massacre, including by a handful of Europeans who remained in the city and were spared by the Japanese, who agreed to place them in a special "safety zone," it seems that the city was being overrun not by soldiers but a giant crowd of characters from American movies about sadistic serial killers. The elaborate torture and murder of pregnant Chinese women was especially shocking.
The reasons for such behavior by the Japanese military still defy a clear explanation. One thing is clear, though: Japanese militarism as a phenomenon is characterized by the complete loss by politicians of control over the military and of officials closely associated with it. That being said, senior officers, unlike the "field generals," were often unable to prevent the atrocities committed by the lower ranks that quickly became widespread. Unlike in the Navy, the system of personnel training in the Imperial Army allowed uneducated conscripts from peasant families to rise to the rank of officers. A chance to feel oneself as part of the "military caste" and traditions of the samurai, which their ancestors could not even dream of, might be a reason why many of those new officers began to "revel" in their own power. At the same time, medieval customs, like testing the sword's sharpness on unarmed people, and ritual cannibalism were coming back. Japanese newspapers of that period wrote about two officers in Nanjing who competed who of them would chop off more heads, thus executing hundreds of people.
It was not until the close of World War II that the events in Nanjing attracted international attention, as even the Kuomintang propaganda had been keeping mum about it. The Japanese militarists committed countless other crimes, but for them the Nanjing massacre carried a special meaning, not because of the number of victims, but because of the reputational risks it posed for the imperial family, since one of their members (Prince Yasuhiko of the Asaka clan) was the one who personally supervised the capture of Nanjing. After the war he was not put on trial and enjoyed immunity granted to members of the imperial family, with the full consent by the US occupation authorities.
In 1948, the case of the Nanjing massacre was considered by the International Military Tribunal for the Far East, which handed down two death sentences. The tribunal determined that more than 200,000 people were killed in Nanjing. A year before that a series of "smaller courts" held in China, including in Nanjing, put the death toll at 300,000.
In post-war Japan, the "Nanjing Incident" remains a much-disputed issue giving rise to all sorts of conspiracy theories concerning not only the historical past, but also present-day relations between Japan and China.
These include attempts by the so-called "revisionists" to question both the methods of counting the victims (with just 40,000 mentioned as the lower limit) and the very fact of the Nanjing killings.
Meanwhile, a movement that emerged in Japan during the Cold War period, led by representatives of the country's academic community, people of the arts and members of the teachers union, challenged the way historical facts, including the Nanjing massacre, were presented in school textbooks. However, their activities started to die out during the 1990s, when the nationalists, opposed to the "masochistic view" of history, began to play a bigger role in Japanese politics.
The famous Japanese writer Haruki Murakami took a lot of angry flak from the extreme right-wingers when in one of his books, published in 2017, he had one of the characters reflecting on the question about "the difference between 100,000 and 400,000" of people killed.
Getting back to the present, there is one question that is begging for an answer. Tokyo's policy towards China was one of the biggest achievements of Prime Minister Shinzo Abe, who stepped down in September 2020. Amid a deep crisis that Japanese-Chinese relations found themselves in in 2012, due to the inability of the Democratic Party, which was in power before him, to stand up to the nationalists' populist actions, during his eight-year premiership Shinzo Abe managed if not to make them friendly, then at least to restore "normality." Moreover, in solving this difficult task, he neither made any concessions on key issues for Tokyo, nor irritated Washington, which had its own plans for Beijing. At the same time, Shinzo Abe continues to be viewed in East Asia and also in the West as a "hawk," whose statements and even some symbolic gestures clearly smack of revisionism. On one occasion, for example, he was photographed at the controls of a Japanese-designed fighter with "731" painted on its fuselage, evoking clear associations with the Japanese Unit 731, which was testing bacteriological weapons on humans in Manchuria. In 2013, Abe visited the Yasukuni Shrine, drawing negative reaction not only from Japan's regional neighbors, but also from Washington. How come a politician with such views was able to "make friends" with China?
There is a circumstance here that has not been lost on the Japanese media. Since 2018, [Chinese President] Xi Jinping has not attended events marking the anniversaries of the Nanjing tragedy, although it was he who in 2014 proposed to mark the Day of Remembrance for the Victims of the Nanjing Massacre. This time round he did not show up either for the December 15 event (due to the pandemic, as was officially explained). On December 13, Japan's state broadcaster NHK reported that amid a further deepening of its confrontation with the United States, China intends to demonstrate its interest in strengthening ties, primarily economic ones, with Japan. Therefore, the mourning ceremony was organized so as not to harm the current status of Sino-Japanese relations.
However, the gradual "unfreezing" of relations between the two countries began long before Donald Trump declared a sanctions war on China. It was Shinzo Abe who, speaking in parliament back in 2014, invited Beijing to resume the dialogue between the two countries' leaders. In that same year, a group of prominent Japanese politicians, among them the former Prime Minister Yasuo Fukuda, paid a visit to China. When Fukuda's father, Takeo, was prime minister during the late 1970s, Japan signed the Treaty of Peace and Friendship with China, and his surname has since been a symbol of a "reset" in bilateral relations. This time the elderly politician was once again used as a "fire engine." In the same year, Shinzo Abe and Xi Jinping met on the sidelines of the APEC summit in Beijing, and their meeting in Hangzhou, China, during the September 2016 G20 summit is now seen as the beginning of the active phase of mending fences between the two nations.
During the Trump presidency, this process only accelerated, much to the benefit of both Beijing and Tokyo, each of which had serious problems in relations with Washington. Notably, as the Sino-Japanese Treaty of Peace and Friendship was signed in 1978, each year ending with "8" could bring new headways in bilateral ties. This tradition is especially important for China, where ceremony plays such a big role in politics. During Shinzo Abe's first visit to Beijing in October 2018, the sides agreed to launch over 50 infrastructure cooperation projects, which experts were quick to hail as the dawn of a new era in Japanese-Chinese relations. In fact, many of these joint projects later turned out to be just for show, and were subsequently shelved. Still, when Shinzo Abe met his Chinese counterpart at the 2019 G20 summit in Osaka, they agreed that Xi Jinping would pay an official visit to Japan in the spring of 2020, but the visit was postponed due to the pandemic. The epidemic could also have been the reason why Xi Jinping refrained from attending this year's memorial event in Nanjing.
As for Shinzo Abe's revisionist views, they are probably seen in Beijing as mainly intended for domestic consumption, in contrast to the pro-American nationalism of another charismatic Japanese politician, former Prime Minister Junichiro Koizumi. Unlike Koizumi, Shinzo Abe was more of a "nationalist-pragmatist," focused on solving problems pertaining to the national interests of Japan.
During his first news conference after taking office, Japan's new Prime Minister, Yoshihide Suga, said that he would like to build stable relations with neighboring countries, including China and Russia. Still, chances are high that the subject of the Nanjing massacre may return to the bilateral agenda since the age-old traditions of historical memory will not let the onetime foes forget this tragic event.
From our partner International Affairs
South Korea's Potential for Global Influence is Weakened by its Mistreatment of Women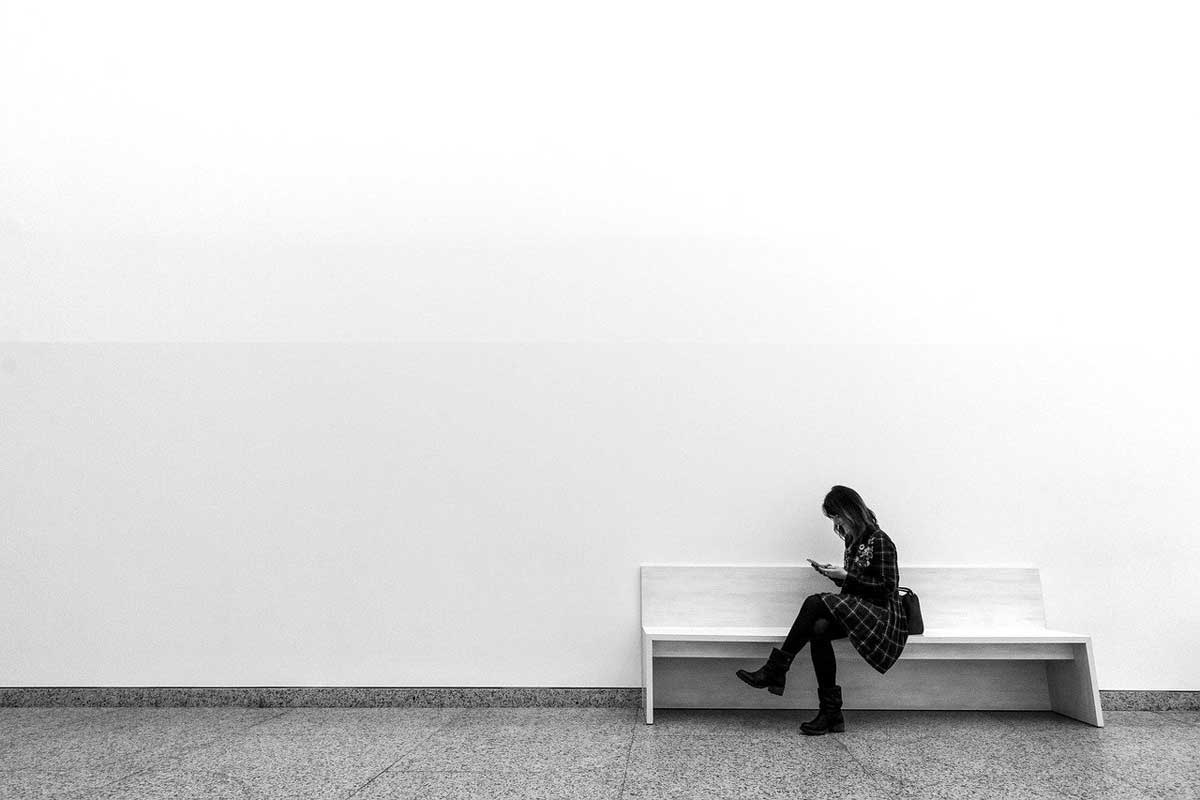 In recent years, the Republic of Korea has become a pop culture juggernaut.
Eight years after "Gangnam Style" went global, K-Pop still reigns supreme with boy band BTS topping charts and issuing IPOs. Bong Joon-ho's film "Parasite" swept last year's Oscars, kimchi now has UNESCO cultural heritage status, while Samsung smartphones are used all over the world, second only to the mighty Apple.
The global appeal of the Korean Wave, known as "Hallyu," recently attracted the attention of a report from the Carnegie Endowment for International Peace, which argued that this rising soft power could in turn boost South Korea's global influence and drive diplomatic leadership on a broad range of transnational issues, from climate change to public health to democracy promotion.
This all sounds great, but there remains a nagging problem. Despite its flourishing culture, there have also been a string of scandals highlighting the plight of women in the country, who facing everything from inequality to workplace discrimination and rampant sexual harassment.
By any measure, the problem is significant and costly to the country's interests. According to a 2019 report by the World Economic Forum, South Korea ranks 124 out of 149 countries in the world in terms of economic opportunity for women, while another report cites the highest gender pay gap among OECD nations at 35%. This low level of female participation in the economy is not only a drag on future GDP growth, but also coincides with a parallel mental health crisis: suicides among Korean women in their 20s have jumped by more than 40 percent in the last year, at the same time that male deaths are in decline.
Mistreatment of women in Korea may be a feature, not a bug, of the system. A recent string of sexual abuse scandals has reached the highest levels of the country's political elites.
This past July, the country was shocked to wake up to the news that the popular Mayor of Seoul Park Won-soon had committed suicide when accusations of sexual assault against his secretary were made public. Mayor Park had built his image as stalwart champion of women's rights, and yet, the secretary, who has been threatened and blamed following the suicide, says that she "felt defenseless and weak before the immense power" of the Mayor.
Months later, we are discovering the very people meant to protect the victims instead act to protect the alleged perpetrators. Congresswoman Nam In-soon, one of South Korea's highest profile women's rights activists, is being called on to resign after it was revealed that she leaked news of the sexual harassment investigation into Mayor Park. Another member of congress, Yoon Mee-hyang, was forced out of the ruling Democratic Party after facing criminal charges of embezzlement from the "comfort women" charity she used to direct, which raised money for survivors of World War II military brothels.
Before Mayor Park's suicide and the comfort women scandal, there were many others. Last year, South Chungcheong Province Governor Ahn Hee-jung was convicted on nine counts of rape and sentenced to three and half years in prison. Mayor of Busan Oh Keo-Don was forced to resign following the assault accusation. Ahn Tae-geun, a former senior prosecutor whose case had become symbolic for the #MeToo movement, had his conviction overturned earlier this year.
These patterns stand in stark contrast to the image the government seeks to project.
In public speeches, President Moon Jae-in frequently advocates in defense of women's rights in speeches and interviews. Speaking at the last UN General Assembly, he declared a commitment to inclusiveness and reducing inequalities. The ruling DPK has long associated itself with rights activists, and has made gestures toward combating misconduct and mistreatment of women – but critics say they aren't doing enough. A headline on CNN last summer went so far as to call out the hypocrisy: "South Korea's President says he's a feminist. Three of his allies have been accused of sex crimes."
Despite numerous protest movements and well supported marches, Korea has not yet experienced a breakthrough #MeToo moment. According to media testimonials, many women continue to face significant obstacles to advance in their careers. Even after 70,000 women marched last year to protest the prolific abuse of spy cams set up in bathrooms and changing rooms, patriarchal attitudes continue. This month, guidelines published on an official government website advising pregnant women to cook, clean, and to lose weight for their husbands after childbirth caused a social media uproar.
This is a deeply concerning problem. As highlighted by the Carnegie report, Korea's role as a "middle power" in a such a volatile region would be highly welcome, and not just on things like climate and coronavirus vaccine distribution, but also their crucial role in containing North Korea's nuclear ambitions and holding firm in the shadow of China's expanding authoritarian reach.
Some Korean groups have advocated internationally against gender-based violence, which is undoubtedly a very worthy cause. But until the Moon government can get serious about tackling these inequalities and abuses at home, its efforts to project influence abroad will fail to meet potential.
Considering the Continental Dimension of the Indo-Pacific: The Mongolian Precedent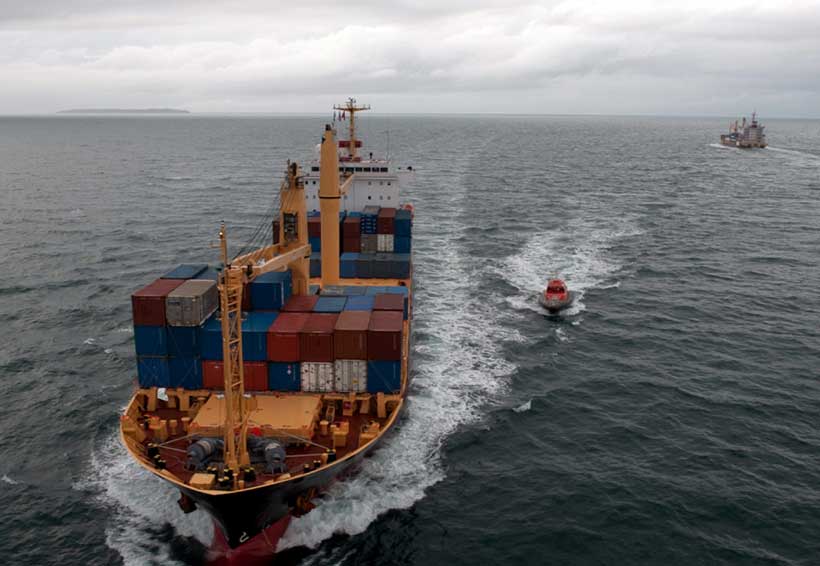 The Indo-Pacific is now the site of global great-power competition and contestation. And, as a reflection of its growing importance in international discourse, a number of extra-regional actors adopted the concept last year. Among those adoptees, Mongolia set a unique precedent for the regional security discourse to actively consider the continental dimension of the Indo-Pacific by highlighting geopolitical convergences with other regional actors, and the strategic threat posed by Beijing's "Silk Road Economic Belt".
Mongolia in the Indo-Pacific
Actors who have adopted the Indo-Pacific concept vaguely define it as beginning in the Arabian Sea and ending in the Western Pacific Ocean. Much of the discourse is also driven by the US-China strategic competition in Southeast Asia, and the US' attempt to counter Chinese influence in the Indian and Pacific Oceans, along with its regional partners and allies, e.g the India-Australia-Japan-US 'Quad'. As a result, actors in the Indo-Pacific have generally focused on the development of maritime military and economic measures.
In early October, during a Japan-Mongolia Foreign Ministers' Meeting, both sides agreed to continue consolidating their efforts in pursuing a "Free and Open Indo-Pacific", in line with the promises of the 2018 Japan-Mongolia Summit.
Mongolia's participation as a continental, extra-regional actor with limited maritime significance, shifts the geopolitical locus of the theatre, ever so slightly, north of Southeast Asia (the current focus). Ulaanbaatar's adoption of the geostrategic theatre appears to be driven by continued Chinese antagonism, and a result of its "third neighbour" policy.
China continues to threaten Mongolia's territorial sovereignty by claiming Inner Mongolia,clamp down on its cultural identity, and impose costs on Mongolia's export-oriented economy. The last issue is critical, since Mongolia's largest export partner, approximately92.78 percent of overall exports, is China. Enclosed between two large countries, Russia and China, Mongolia has traditionally maintained a "third neighbour" policy approach: building political and economic relationships with actors other than the aforementioned.
Given the continued animosity with Beijing, Ulaanbaatar has increasingly emphasised these other relations over the years. e.g. with the UK, the US, Japan, etc. In 2019 President Khaltmaagiin Battulga visited New Delhi to develop deeper ties with another "third neighbour" state. Mongolia also shares the "like-minded" characteristics – a liberal democracy – to maintain and preserve a "free, fair, open and rules-based" order in the US-Japan Indo-Pacific strategy.
And so, actors looking to potentially partner with Mongolia or others with similar economic and connectivity deficits in Central and West Asia, will have to include, within their Indo-Pacific approaches, measures that involve non-littoral actors.
The BRI and Continental Asia
China's rise as an expansionist Asian military and global economic power is at the core of the Indo-Pacific security discourse. Beijing's claims in the South China Sea (SCS), China's growing naval power, and the colossal Belt and Road Initiative (BRI) form the major strategic threats to regional multilateralism and collective security.
The most long standing threat among them, the BRI, is divided into the transcontinental "silk route" and the maritime "silk road". However, much of the Indo-Pacific discourse is dominated by the silk road, especially those projects directed towards the Indian Ocean Region (IOR). BRI projects in the IOR are crucial to Beijing's expanding influence in South Asia and control on international energy and trade supply routes. Also hidden among the maritime/trans-continental connectivity and infrastructure projects, is China's growing security presence in the region.
However, Mongolia's entry directs attention to a dimension unique to the current maritime Indo-Pacific discourse –the silk route, that cuts across Central Asia, towards Europe and South Asia, with a similar number of projects in Southeast Asia.
Among the six 'silk route' projects, Mongolia's concern is the China-Mongolia-Russia Economic Corridor (CMREC) that cuts through Eastern Mongolia, beginning in Ulanqab (or "Jining") in Inner Mongolia, and ending at Ulan-Ude, in BurYatia, Russia. Similar projects include the China-Pakistan Economic Corridor (CPEC) and the China-Central Asia-West Asia Economic Corridor (CCWAEC).
Connecting the continental to the maritime is the main goal of the BRI. In fact, the project was first announced during a Chinese state visit to Central Asia in 2013. President Xi Jinping proposed the "Silk Road Economic Belt" with a vision to connect the Pacific Ocean to the Baltic Sea. Beijing's vision of comprehensive global economic and military power requires a built path to various regions of the world, i.e infrastructure to facilitate dual-use logistics. Given the recent spate of BRI loans going bad, this vision continues to remain unfulfilled.
The continental dimension, Asia, is what makes the Indo-Pacific a theatre of global concern. Trans-continental connectivity, between and within Europe and Asia, narrows the distance between actors, and the shared interest in maintaining regional multilateralism and collective security ensures their continued participation in the Indo-Pacific. As more actors like Mongolia adopt the Indo-Pacific concept, connecting the continental to the maritime and vice versa, sans BRI, will become a strategic concern.
Mongolia's entry into the theatre offers a unique precedent for those involved in maintaining and preserving a "free, fair, open and rules-based" Indo-Pacific to evaluate and initiate relationships between non-littoral actors and the maritime dimension.
The On-Ground Reality
However, there are a number of obstacles to actively consider continental Asia in the Indo-Pacific discourse. The two most important are geography and geopolitics.
Mongolia for example, is completely enclosed by two actors – Russia and China – who are averse and hostile to the idea of the Indo-Pacific. And, any "counter-BRI" connectivity project envisioned by other regional actors will have to go through their territories. The case of Afghanistan is similar. Divergences in geopolitical interests and ties with actors in the Arabian Sea, particularly with regard to Iran and Pakistan, stays the idea of trans-regional connectivity between Kabul and the world.
The geopolitical obstacle here is the dependent economic relationships that non-littorals in Asia have with Beijing. Mongolia is just one among many Central and West Asian states that have local economies indelibly tied to the political whims of Beijing. During the coronavirus pandemic, a period that saw considerable anti-China sentiment in the international community, Beijing has managed to maintain a level of trust and shared security with many Indo-Pacific states. National vaccination plans are based on the delivery of Chinese vaccines.
There is another reason why the security discourse on the Indo-Pacific is focused on maritime measures – maintaining and preserving the integrity of international Sea Lines of Communication (SLOC) and the respect for territorial sovereignty. In that endeavour, multilateral platforms like the Quad allows members to share historic and strategic advantages in the IOR and Pacific Ocean to counter Chinese expansionism in the Indo-Pacific's various sub-regions. On land however, in Central and South Asia, for example the clash in the Galwan river valley last year, Chinese incursions provoke bilateral responses giving it leeway to act with relative impunity.
Conclusion
While there are a number of real obstacles to consider the continental dimension of the Indo-Pacific, Mongolia sets a geopolitical precedent for a comprehensive geographic definition, one that includes both the maritime and continental. From this year on, states participating in the Indo-Pacific now have a reason to approach and include non-littoral actors in the Indo-Pacific.
This precedent also highlights the need to include the continental 'silk route' in the Indo-Pacific security discourse. Devising such a definition will be a similar exercise as to the amalgamation of the terms "Indo-Pacific" and "Asia-Pacific" to form the "Indo-Asia-Pacific"; now used at times in geostrategic discourse.