5 Tips to Improve Your Business Writing Skills
Many people who become entrepreneurs or start their small businesses don't think of how important business writing is. The truth is that you will have to write a lot: emails, marketing materials, blog posts, press releases, etc. It's great if you have a team of experienced professional writers who can do this work for you.
However, many businesses don't have the necessary budget so they need to deal with writing tasks without any help from professionals. Besides, you cannot delegate business writing to random people. They should understand the specifics of your brand and your products or services. Otherwise, their writing won't be effective.
Here is one of the main features of business writing: it always has a particular purpose, whether it be communication, lead acquisition, increasing brand awareness, or helping people to use your products. To create effective textual content, you should take into account the purpose of this content and choose the right format, style, and structure.
Obviously, your writing should also be grammatically correct. Therefore, business writing can be quite challenging, but it doesn't mean that you cannot improve your writing skills. You just should understand their importance.
Getting Started
If you google "how to improve business writing skills," you will find thousands of suggestions, like "keep it simple," or "avoid passive voice." These are good suggestions. However, you won't be able to improve your business writing if you simply follow random advice. You should understand what exactly you need to improve, and what your goals are. To improve, you must know where to start and in what direction you should move. Fortunately, no matter what your niche is, the following rules will help you get started.
● Set clear objectives
You should know exactly what you're going to write, and how you're going to use it.
● Focus on your readers
To make your writing effective, you must understand the needs, interests, and preferences of your readers. The better you understand them, the more effective your writing.
● Develop your writing process
If you just stare at a blank page for a few minutes and then start to write whatever comes to your mind, this approach will unlikely bring any good results, especially if you're working on complex documents. A much better method is to break your task into smaller and simpler steps.
● Be aware of the common writers' problems
To improve your writing skills, you need to understand not only what good writing looks like but also what mistakes writers make. This way, you'll be able to avoid such mistakes. Obviously, the most common problems are grammar and punctuation. However, even if your text is grammatically correct, it may still be poorly structured, too wordy, boring, or difficult to comprehend.
Top 5 Tips to Master Business Writing
1. Think before you start to write
First of all, you should clearly understand the purpose of the text that you're going to write. You should also think of your target audience, and you must determine your key message. To convey a clear message, you must make sure that it's logically structured and easy to understand.
To create well-structured and logically coherent text, you should prepare for the writing process. We recommend that you just take a pause and jot down some key ideas. Determine in what order you should mention them to make your text most effective. Depending on your objectives, you may also choose calls to action or keywords.
2. Write an outline
If you want your writing to be clear and well-structured, you should prepare carefully. We recommend that you write an outline. It will help you figure out what the structure of your text will look like, and it will keep you focused on the necessary topic or message while writing. In the outline, you can formulate the main idea and jot down the main points you're going to make. If you stick to your outline when writing, your text will be better organized and therefore easier to understand.
3. Be straightforward
When dealing with business writing, always follow the "first things first" rule. Put the most important information or message at the beginning. When you present the main ideas first, your readers can immediately understand what you're talking about. Besides, you can have some time to work on your argument before getting into the details. Keep in mind that, if you don't grab your readers' attention at the very beginning, they may not be interested in reading the rest of your content.
4. Avoid jargon and buzzwords
Business writing should be industry-relevant. However, you must make sure that even people who are not familiar with your niche will be able to understand the advantages of your products or services. We suggest that you don't use industry-specific acronyms and various buzzwords. Even though these words may seem helpful, the truth is that they hurt the clarity of your content.
For instance, we recommend that you avoid such words as "incentivize," "recontextualize," "strategic dynamism," "impactful," "rightsized," "utilization," etc. Instead, try to express your thoughts using simple words so that readers can understand you immediately.
As a way of improving your business writing skills, you can hire an essay writing service to get a sample of well-written paper. By reading the work of a professional writer, you may learn what your own paper should look like.
If you're new to writing services, LegitWritingServices.com compiled the list of the most renowned essay writing companies on Reddit that can tackle business writing tasks. So if you want to improve your business writing skills by learning from the pros, go ahead and pick a writing service that suits your needs best.
5. Practice
The more you write, the better writer you become. It's impossible to improve your business writing skills without actually writing business documents, emails, proposals, etc. We also recommend that you read reputable business-related journals and magazines to improve your vocabulary.
When writing, keep in mind that the first draft won't be perfect. Therefore, you should practice not only writing but also editing and proofreading. It's also important to clearly understand your brand's image and values to make sure that your writing style is consistent and relevant.
Wrapping Up
Although business writing may seem difficult, you can master it if you dedicate enough time to it and have enough practice. We hope that our simple tips will help you better understand what business writing looks like and what its purposes are. The most important things about business writing are that it should be clear, concise, and straightforward. It should also be effective so make sure to clearly determine your goals before you start to write.
APEC Promotes Small Businesses & Patient Health with New Business Ethics Vision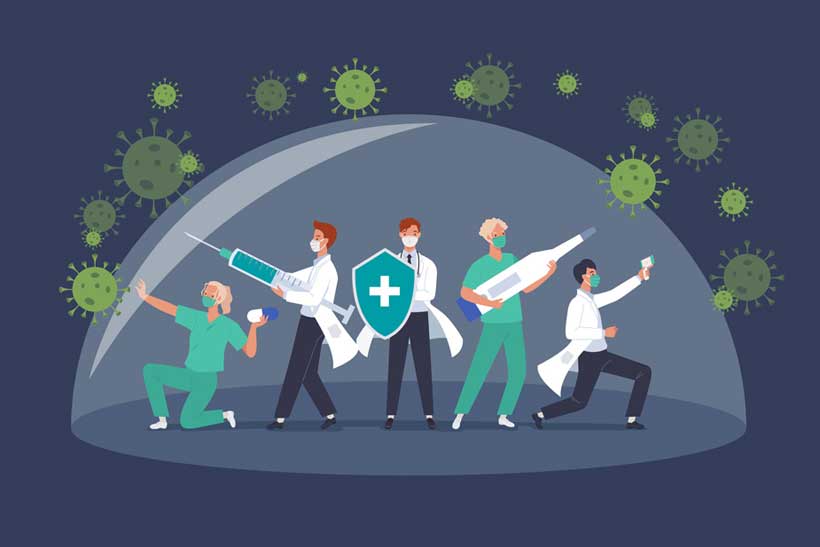 APEC strengthens its commitment to push for patient health and cross-border trade with the launch of a bold, new vision for the next five years to reinforce business ethics and integrity in health-related sectors. The plan comes to fruition under the world's largest ethics pacts to strengthen ethical business practices in the medical device and biopharmaceutical sectors.
"Ethical business practices play a crucial role amidst the COVID-19 pandemic as healthcare systems in the APEC region face major challenges," said Joseph C. Semsar, Deputy Under Secretary for International Trade, at the US Department of Commerce, which oversees the initiative.
"The vision reflects the urgency and commitment from public and private stakeholders in the region to further promote ethical environments to ensure a culture that upholds patient trust in which small and medium enterprises can sustainably operate and innovate across the region," he added.
The Vision 2025 for the Business Ethics for APEC SMEs Initiative was announced virtually earlier this week at the 2020 APEC Business Ethics for SMEs Virtual Forum, by a diverse set of stakeholders including government agencies, representatives from patients and patient organizations, healthcare providers and professional organizations, medical device and biopharmaceutical organizations and researchers and academia across APEC economies.
"Vision 2025 is about constantly setting and then doing everything we can to meet and exceed the highest ethical standards on behalf of the patients we serve," said Scott Whitaker, President and CEO of the Advanced Medical Technology Association (AdvaMed). "These efforts are particularly important as APEC economies and the medical technology sector, especially our small and medium-sized businesses, respond to the pandemic in order to save lives and serve patients."
In addition, the vision breaks new ground in an effort to measure the positive impact of ethical business practices, taking the conversation beyond the costs of corruption and providing new evidence of the advantages realized by organizations that embrace integrity.
"Biopharmaceutical companies, large and small, know all too well the importance of ethics and business integrity. And the work of APEC in this area has been crucial and demonstrating how ethics creates value across the health economy", said Thomas Cueni, Director General of the IFPMA and Industry Co-Chair of the APEC Biopharmaceutical Working Group on Ethics. "As we tackle COVID-19, building trust by conducting business with integrity is vital in ensuring confidence in innovative vaccines and medicines both to treat COVID-19 as well as delivering existing medicines and vaccines."
The annual forum also proposed to modernize the preceding ethics principles for the medical devices sector and biopharmaceutical sector and further bolster capacity building initiatives for small business owners, directors and distributors.
Speaking during the forum's plenary session, APEC Secretariat Executive Director, Dr Rebecca Sta Maria highlighted the importance of keeping trade open during this unprecedented time, adding that closer collaboration between policymakers and private sector in business ethics is important "to keep the integrity in the supply and distribution of medical products of the highest standard so that we can ensure progress towards recovery."
Why does the EU want to regulate the platform economy?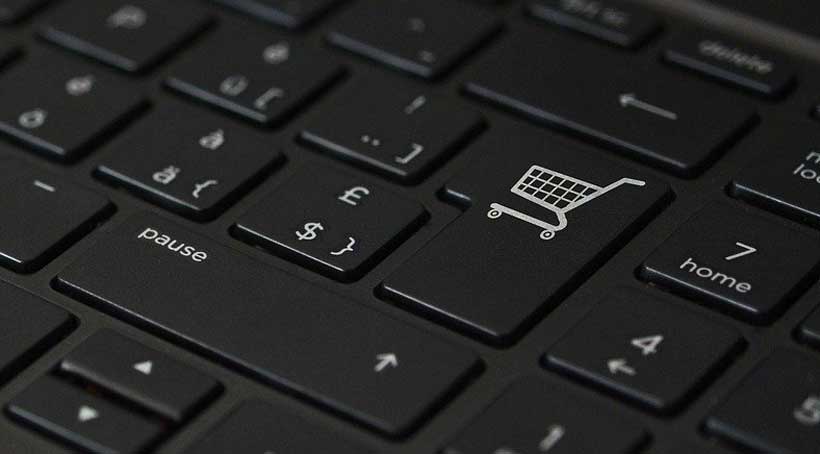 The platform economy brings benefits but also risks. Read about the issues the EU wants to solve with new rules and the solutions proposed by MEPs.
The last two decades have been marked by the unprecedented development of the online world – the rise of new technologies, companies, new ways of working, shopping, booking accommodation or even ordering food and transport. The e-Commerce directive, the cornerstone of the digital single market, was adopted in 2000, when platforms like Amazon, Google and Booking.com were just starting out, and Facebook, Airbnb and Instagram did not even exist.
EU legislation needs to catch-up with online developments and that is why the EU is working on a new legislative framework called the Digital Services Act (DSA), which will set guidelines for the new online landscape, including online platforms, to ensure a better, safer digital environment for users and companies throughout the EU.
The economic importance of the platform economy
One of the most significant developments in the last 20 years is the rise of online platforms. They include online marketplaces, social media, app stores, price comparison websites as well as search engines, and it is hard to imagine life without them.
By making cross-border trading within and outside the EU easier, platforms have brought significant benefits for consumers and opened new opportunities for European businesses and traders. According to the European Commission, one million EU businesses are already selling goods and services via online platforms, and more than 50% of small and medium enterprises selling through online marketplaces sell cross-border.
Online platform issues the EU wants to regulate
New opportunities bring new risks however. European consumers have been exposed to new ranges of illegal goods, activities and content, while new online businesses struggle to enter a market dominated by large platforms. Connecting many businesses with many consumers through their services and their access to large amounts of data gives big platforms leverage to control and set standards for important areas of the digital economy. The EU wants to regain the initiative to shape those areas at the European level and set standards for the rest of the world.
How do MEPs want to address these problems?
Members of the internal market and consumer protection committee have spelled out their priorities for what the Digital Services Act should include:
It should apply to EU companies as well as those established elsewhere that sell to European consumers, and to all digital services, not only online platforms.
Consumers should be equally safe when shopping online and in "traditional" stores. What is illegal offline should be considered illegal online, and platforms should step up their efforts to tackle traders selling fake or unsafe products.
Introducing a "know your business customer" rule would require platforms to check and stop fraudulent companies using their services to sell unsafe products or spread disinformation.
Consumers should have the right to be informed if a service is using AI and given more control and the right to opt-out, while targeted advertising should be better regulated.
The DSA should make it easier for new companies to enter the market by addressing the uncompetitive situation created by big digital players that currently set the rules for their users and competitors. The proposed rules would stop large platforms from acting as "gatekeepers" for market access.
The rules should provide clarity and guidance about tackling illegal and harmful content online.
Background and the next steps
In January, the European Commission announced plans to propose a new Digital Services Act towards the end of 2020. Parliament's internal market, legal affairs and civil liberties committees have already prepared recommendations for the Commission on different aspects of the Act. These recommendations will be debated and voted on by Parliament during the 19-22 October plenary session.
How to Ask Clients to Leave Positive Reviews
No marketer can underestimate the power of customer reviews in this day and age when greater stars and positive feedbacks are all that takes people to choose you over your rivals. Asking your clients to leave a review at the right time (when they are happy with your products/services), via a right medium (through SMS, email, or in-person), and using right words (with polite and appreciative phrases) can benefit your business tremendously. After all, good reviews can boost trust, credibility, and brand reputation of your company. Take a look at the following six ways you can use to ask your clients for positive feedback:
Ask for a review via SMS
Since our phones are the handiest digital accessory we like to take everywhere, writing orpostingan online review straight from our phones is the quickest and most preferable mode of communication for today's generation. It would come as no surprise that SMS is the most convenient and effective channel for generating the reviews since opening and reading a text message doesn't take long. Researches have shown that SMS messages have a 98% open rate, whereas, email messages are opened typically at a rate of 40 to 50%. Besides, 90% of text messages are read within 3 minutes.
The tip is to send an SMS with an added link that will take the customer to your request review page. It doesn't require your clients to make a significant effort or give away much data to post a review. Use catchy lines and polite phrases in your messages such as 'Thank you for being our loyal customer" or "Your opinion matters".
Ask for a review via email
Email campaigns stand as one of the most optimal channels to generate new and post-transaction reviews. Studies reveal that about 70% of reviews are obtained from post-purchase review emails. Your email campaigns usually include customer feedback surveys. Keep your emails simple, short, and straightforward and incorporate a link to the page where your clients can write feedback. The key is to strike while the iron is hot. Ask for a review as soon as your customer shops from you. Use appealing templates and compelling content. Tell your clients why and how their review matters. Customize your email, be thankful, and reply immediately if they ask or complain about something.
Ask for a review via social media
Social media is the friendliest channel through which candid and quick reviews can be acquired. Facebook reviews, for example, play an essential role in highlighting your online presence. You can display your clients' reviews on other social media platforms to generate social proof. Besides, people generally use their full names and profile pictures on their social media networks, meaning the reviews you receive have validity. Shoppers usually turn down anonymous reviews.
Ask for a review via your website
A new client is likely to seek some evidence on your website before doing business with you. A dedicated testimonial or review page on your website can do the trick since they can vouch for your credibility. You can either display existing reviews with a CTA to leave a review or add a page on your website and ask your clients to give reviews on the platforms where you're listed on such as Google or Yelp.
Ask for a review directly at the point of sale
If you want to ask a review via more personal, direct, and instant way, consider making the review request at the point of sale. Hand over tablet or iPad to your clients during checkout or the end of their visit and request them to fill out a short form.
Nevertheless, if all that ails you, just ask for the professional help from trustanalytica.com to increase your online reviews!