Transforming Sierra Leone's capital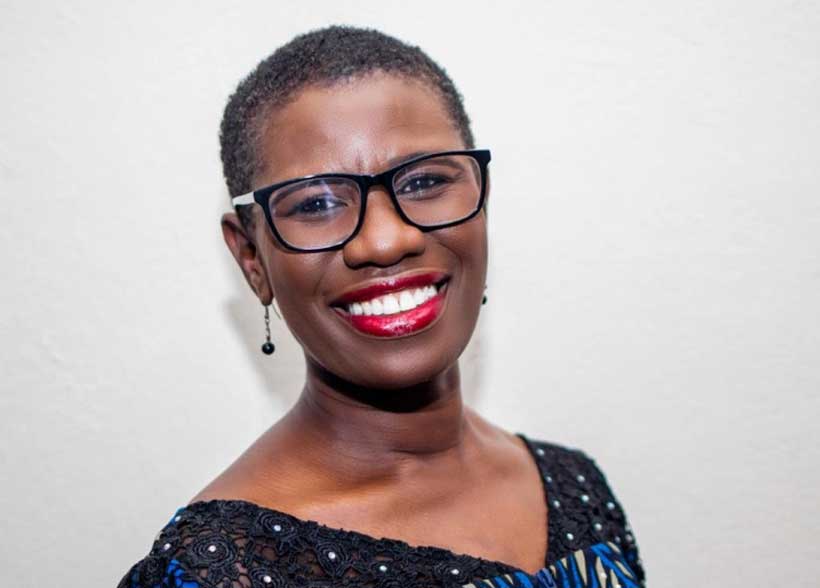 Mayor Yvonne Aki-Sawyerr is a vocal supporter of the Global Green New Deal, which was launched at the C40 World Mayors Summit in Copenhagen in October as a solution to tackle inequality and the climate crisis together.
In January last year, Mayor Yvonne Aki-Sawyerr launched the Transform Freetown plan, a three-year vision for the development of the city. It aims to work with residents to address a range of issues from waste management and housing, to improving urban planning and tackling environmental degradation. In 2020, Freetown committed to planting 1 million trees to build resilience against flooding and absorb carbon dioxide. Freetown is a GEF-7 Sustainable Cities Impact Programme (SCIP) city; the programme supports cities pursuing integrated urban planning and implementation that delivers impactful sustainable development outcomes with global environmental benefits.
We are still dealing with the pandemic and cities are very much on the frontline. Can you tell us what kind of challenges you're facing in Freetown?
Numbers are low here. We just have over 800 confirmed cases in the city, about half the numbers in the country. But the outbreak has meant that people have been nervous about using health facilities. It's a risk because health conditions, which otherwise would not have been as challenging, are becoming problematic.
The other thing is the impact on the economy. Much of our economy is import-led, so restrictions on commerce mean not being able to get things in as supply chains are disrupted. There were anecdotes of trucks with fresh produce going rotten at inter-district border crossings when travel restrictions were put in place to limit the spread of the Coronavirus disease. This led to increases in prices of fresh produce in markets in Freetown.
We are trying to implement preventive measures in a city where there is a great informality, particularly informal housing; Freetown now has up to about 74 informal settlements. Where there are dense populations and overcrowded housing, it is very challenging to have social distancing. The Freetown City Council COVID-19 preparedness response plan was designed to address these challenges as best as we can.
Can you talk a little more about this response plan?
We are looking to make sure people take the virus and measures seriously. We also need to make it possible to follow measures like washing hands and wearing masks. We have put over 100 water tanks – some of which come with rainwater harvesting systems – in communities, in health clinics, and in marketplaces. We have distributed about 90,000 locally produced masks to the most vulnerable, with a target of 120,000. We are developing urban farming projects in informal settlements to improve food security and resilience amongst their residents.
Even though scientists warned a pandemic would come, the world wasn't ready. What does the pandemic tell us about the need to prepare for climate change?
Climate change is on us, and a pandemic like this means that the impacts of climate change can translate into increased vulnerability of populations like people living in informal settlements, in inadequate housing and sanitation. There is a real need to ensure both climate change mitigation and investment in infrastructure, as well as reducing rural-urban migration happens now.
Informal settlements in Freetown have grown as a result of rural-urban migration. These informal settlements are created along the coast near mangroves, which is destroying the natural habitat, and along the hillside of Freetown, which results in massive deforestation with the result of denuded hill sides. With abnormal rainfall, this leads to flooding.
As part of our response to climate change, we have invested in sanitation and flood mitigation, as our city has been plagued with floods. As the rainy season starts, we do a massive clearance of gutters and waterways. We are also implementing the #FreetownTheTreeTown campaign, through which we aim to reduce erosion and run off, and increase vegetation cover in the city by planting one million trees.
You mentioned a need for infrastructure investment. How does the development of green infrastructure help? And what kind of things are you doing in Freetown beyond tree planting?
Investment in green infrastructure is absolutely necessary: from a biodiversity perspective, from a carbon sink perspective. It is also about how we create our cities so that they are more liveable; green infrastructure has benefits for quality of life.
Moving beyond green infrastructure, sanitation, waste management and the circular economy is key. I mentioned that one of our investment areas is urban farming. We have given tricycles to youth groups to collect household waste and create employment. With the urban farming element, you can separate waste and have compost brought back for urban farming at the community level. Investing in the circular green economy is where we'd like to go.
You joined the C40 demonstrating a great climate change effort and commitment. What exactly is your commitment and what exactly is your strategy apart from what you have already presented?
Everyone's climate change commitment reflects their climate change impact. With us, we have two sectors that are high greenhouse gas emitters: waste management and transport. When I came in as Mayor, we had 21 per cent of solid waste and 6 per cent of liquid waste being collected. Our ambition is to increase both to at least 60 per cent by 2022. We are finalizing the design of a sanitary landfill park. We are working on a cable car system to carry an estimated number of 6000 people per hour, with a target date of 2022 to reduce reliance on the current informal low-occupancy public transport system.
How are you working with the private sector? Are you seeing more awareness and money coming in from businesses?
The cable car investment is a clear example, as there is a business interest in running mass transit. Then there is the flood mitigation project: this year it is paid for with the support of development partners, but before we had support from private sector players. We are launching a new green space, which used to be a big roundabout which was in disrepair, in partnership with a bank. These are examples of collaboration. Even with the sanitation, there will be private sector players and they are private suppliers in every element.
How engaged are local communities? Are people getting the impacts of climate change and changing their behaviour?
We had a very large mudslide in 2017 that killed over 1,000 people; that has really focused minds. I think people understand the issue of flooding and their causes on a large scale. When it rains now, we put posts on Facebook and on WhatsApp to explain our flood mitigation work. People can see that what we are clearing away from the gutters is soil coming from the hills because of deforestation. But a person who cuts down trees to build a home or make charcoal to feed their family needs an alternative. That's where we have to come in with solutions. This is where the investment is needed and that is why subnational government need access to resources.
I would say 90 per cent of what I described has been paid with development funding, but that is not the story we want, that is not the resilience experience as it is not sustainable. How do we build investment into jobs – green and circular jobs – so that we have a cycle that will enable residents to pay their local taxes and property rates and in turn enable the city to make these investments without external funding?
Let's talk about how the plan "Transform Freetown" promotes integration across sectors. What sectors are you prioritizing to achieve cross-cutting results?
Our three-year plan for the city is called Transform Freetown. It is four clusters and 11 priority sectors, with the clusters being: resilience, human development, a healthy city and urban mobility. Everything ties into resilience, climate change adaptation and mitigation. It's recognizing that to deal with these issues you've got to look at water, housing, sanitation, job creation and skills development amongst other things. The 11 priority sectors are our commitment to integration and building a sustainable city.
What message do you have for international organizations in terms of how they can support your and other cities to become sustainable?
When you look at climate change action and the Sustainable Development Goals (SDGs), I believe that implementation happens locally, on the ground. To save our climate and world, we need operational action to be taken, as well, of course, as policies at the national level. The point that is made repeatedly by the mayors I talk to is that city governments need access to financial resources, from the private sector as well as institutional development partners. It is so important for subnational governments to have access to development partner funding directly.
New UN report urges Europe to step-up action over triple environmental crisis
A new UN report presented on Wednesday to the Organization's highest pan-European environmental policy body, covering 54 countries, is calling for greater action to tackle the triple environmental crisis roiling the planet.Action is needed over emissions, waste, pollution and biodiversity loss, it says, adding that solutions can be found, through a focus on a "circular economy" and sustainable infrastructure.
The call came during the ninth Environment for Europe Ministerial Conference, which runs until Friday, in the report authored by the UN Economic Commission for Europe (UNECE) and UN Environment Programme (UNEP).
"The findings of this assessment almost halfway through Agenda 2030, must be a wake-up call for the region," said UNECE chief Olga Algayerova. "The historic drought the region faced this summer, announced what we should expect in years to come and shows that there is no more time to lose".
Combatting air pollution
Despite some progress, the report notes that air pollution remains the greatest health risk in the region.
Although 41 European countries recorded a 13 per cent reduction in premature deaths from long-term fine particulate exposure, concentration levels continue to exceed the 2005 World Health Organization (WHO) air quality guidelines.
The assessment calls for additional measures, including the best available strategies for cutting emissions and reducing those coming from traffic.
"The science is unequivocal," said UNEP chief Inger Andersen. "The only way forward is to secure a clean and green future".
Slash greenhouse gas
Although greenhouse gas emissions have decreased in the western part of Europe – mostly between 2014 and 2019 – they are offset by increases throughout the rest of the region.
And while renewable energy use ticked up in 29 countries between 2013 and 2017, the region still largely relies on fossil fuels, which accounts for some 78 per cent of energy consumption.
The report encourages governments to eliminate or reform harmful subsidies and develop incentives to promote decarbonization by shifting investments towards renewables.
Time for a plan
According to the report, the region's river basins, lakes and aquifers are under multiple stresses – with climate change delivering additional challenges such as floods, droughts and water-borne diseases.
As pollution as well as urban and industrial wastewater discharges remain public health concerns, the report advocates for greater water conservation and nature-based solutions for water retention basins.
"We know what we need to do, and we must act together", said Ms. Andersen. "As citizens feel the pinch and are facing higher energy bills than ever before, as they see record temperatures and their water reservoirs shrink…countries must show that there is a plan".
Circular economy
A circular and more efficient economy – where production and consumption are mutually sustaining and focused on resource efficiency – will help address growing waste and resource use.
Even where a strong political commitment for a circular economy exists, such as in the European Union and other Western European countries, generated waste continues to grow.
In response, the report urges governments to step up waste prevention in production, consumption, and remanufacturing, including through financial incentives such as tax relief, and upholds that a pan-European e-waste management partnership would enable the recovery of valuable resources.
Meanwhile, mineral extractions have tripled over the past half century, with processing accounting for over 90 per cent of biodiversity loss and water stress and about 50 per cent of climate change impacts.
Developing the circular economy, regional governments could strengthen the management of raw materials.
"As highlighted in the report, the UN has developed multiple tools and approaches to cut pollution, step-up environmental protection, reduce resource use and foster the shift to a circular economy. Their implementation must be significantly accelerated," Ms. Algayerova reminded.
"This will require urgent and bold political commitment and behavioural changes from all of us before it is too late".
Developing infrastructure
During post-COVID recovery, sustainable infrastructure investment has been shown to have a major impact.
However, most countries have yet to develop mechanisms incorporating sustainability, such as the cost of pollution, ecosystem services, or biodiversity protection – into the cost-benefit analysis of large infrastructure projects. The UN report offers tools to help remedy this.
"This assessment can be a guide for lowering emissions, a healthier environment for people and for nature, and better waste management and cleaner air," maintained Ms. Andersen.
GHG emissions from pyrolysis are nine times higher than in mechanical recycling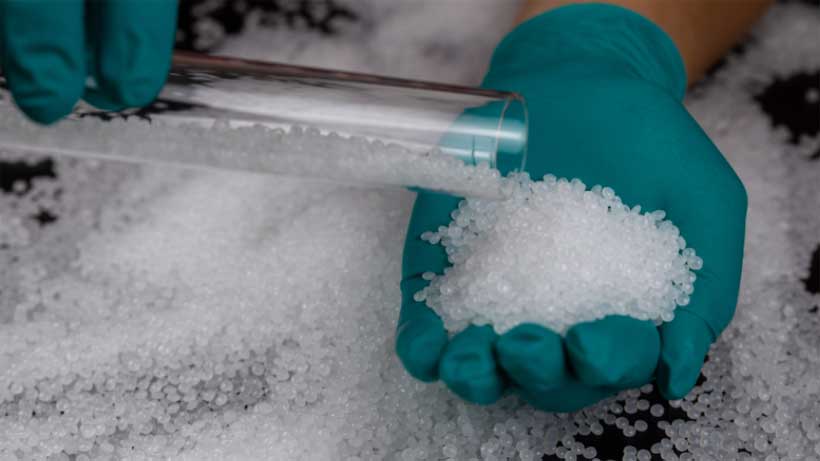 New study published today by Zero Waste Europe (ZWE) finds that greenhouse gas emissions from pyrolysis of plastic packaging are nine times higher than that of mechanical recycling. The "Climate impact of pyrolysis of waste plastic packaging in comparison with reuse and mechanical recycling" study is based on the estimated future recycling content targets in plastic packaging.
BACKGROUND: In the context of the revision of the Packaging and Packaging Waste Directive (PPWD), the European Commission (EC) assigned the independent consultancy Eunomia to consider the possible introduction of recycled content targets for plastic packaging by 2030. Based on the estimated future recycling content targets in plastic packaging, Eunomia determined to recycle quantities that must come as outputs from chemical recycling or mechanical recycling. Chemical recycling, in this case, means thermo-chemical (i.e. pyrolysis) recycling.
With this study, commissioned by ZWE and Rethink Plastic alliance to Öko-Institut, we calculated the impact of Eunomia's proposed scenario regarding greenhouse gas (GHG) emissions and carbon loss. The study compares seven scenarios to meet the projected recycled content target by 2030, and puts them into perspective with the Paris Agreement commitments to limit global warming to 1.5 degrees Celsius.
The study found that:
Pyrolysis GHG emissions are nine times higher than those in mechanical recycling – in all scenarios considered over 75% of greenhouse gas emissions are attributable to chemical recycling;
Over half of the carbon content of plastic is lost in the pyrolysis process and has to be replaced by new plastic;
Mechanical recycling must be prioritised over pyrolysis wherever possible – shifting 30% of the production attributed to chemical recycling by Eunomia to mechanical recycling would reduce GHG emissions by 31%;
Combining shit to more mechanical recycling together with a reduction of 20% of packaging would result in a 45% reduction of GHG emissions compared to the "chemical recycling scenario".
Combining mechanical and chemical recycling to transform plastic waste into recyclate avoids the GHG emissions associated with the use of primary plastic.

ZWE's Chemical Recycling and Plastic-to-Fuel Policy Officer, Lauriane Veillard says: "The revision of the PPWD should serve as a lever to make the packaging sector more circular and be in line with European climate commitments to limit Global Warming to 1.5 Degrees Celsius. There are other ways than pyrolysis for contact-sensitive materials. The climate impact of the managing pathways should be considered when setting targets. The revision is the opportunity to rethink the overall volume and the use we make of plastic packaging."
With this in mind, ZWE urges the European Commission (EC) to consider the reports' findings in the upcoming revision of the PPWD and to:
Introduce legal safeguards to prioritise mechanical recycling over pyrolysis;
Consider the climate impact of different recycling technologies when settings targets for recycled content;
Incentivise measures such as design for recycling and innovations along the plastic packaging value chain to facilitate mechanical recycling.
Lauriane Veillard adds: "If we are serious about achieving net-zero emission economy, mechanical recycling must be preferred over pyrolysis. However, this cannot be achieved unless legal safeguards as part of the P&PWD revision are introduced to prioritise mechanical processes for recycling packaging waste complemented with ambitious prevention and reuse targets".
UN spotlights transformational potential of family farming for world food supply
A Global Forum highlighting the UN's Decade of Family Farming (UNDFF) got underway on Monday, aimed at identifying priority policies to boost support for family farmers and agricultural development worldwide.
The UNDFF runs through the end of 2028, and the Forum is being convened by the UN Food and Agriculture Organization (FAO) and the International Fund for Agricultural Development (IFAD).
FAO Director-General QU Dongyu, pointed out in his video address to the Global Forum's opening that the world is moving backwards in its efforts to eliminate hunger and malnutrition.
Growing hunger
He said the number of people facing hunger increased in 2021, and it risks rising further especially among the most vulnerable, of which almost 80 percent live in rural areas and are small-scale, family farmers.
Family farmers around the world are also subject to the new challenges to food systems everywhere, created by the climate crisis, as well as conflict. The war in Ukraine has added further pressure, to already fragile agrifood systems, UN agencies said.
Mr. QU said the forum provides a way, firstly, to discuss "the unique role of family farmers in transforming our agrifood systems; two, take stock of achievements and challenges in the implementation of the UN Decade; and three, strengthen collaboration to ensure global food security, enhance livelihoods and achieve the Sustainable Development Goals".
80 percent
"Family farmers need to be at the centre of efforts to transform agrifood systems if we are to make real progress towards ending hunger," Mr. Qu said.
He added that "family farming is the main form of agriculture in both developed and developing countries and is responsible for producing 80 percent of the world's food," in terms of value.
Family struggle
He noted that often, these family farmers struggle to feed their own families.
Since its launch three years ago, the UN Decade of Family Farming has been promoting integrated policies and investments to support family farmers, and FAO has been assisting national implementation of international tools and guidelines to strengthen family farming, Mr. Qu told the virtual forum.
He also noted that FAO hosts the Family Farming Knowledge Platform to facilitate the exchange of experience, innovation and specialised knowledge.
In addition, the FAO Strategic Framework 2022-31 includes a priority area of work aimed at better supporting small-scale food producers and delivering concrete results.
Push for the future
The main objectives of the Global Forum are to provide a general overview of policy trends and the relevance of family farming to the global push towards reaching the Sustainable Development Goals; highlight the main outcomes of the first three years of implementation; and re-orient the UNDFF agenda through the practical lessons learned so far.
Participants include representatives from national governments, governmental agencies, UN agencies, family farmers and their organizations, civil society organizations, as well as NGOs; the private sector, the media and academia.