Despite everything, Belarus is still the most stable of the former Soviet Union.
Lukashenko, who has been in power since 1994, has never divided economic power among "oligarchs" – as also happened with Putin – but has transferred the entire State economic apparatus into the new political system led by him.
This is the real divide between Belarus and the Russian Federation, where also Putin has his "oligarchs" of reference, to whom he must somehow report and refer his policy line.
Still today, for example, BelAZ, the company that produces transport and excavation equipment in Belarus, controls about 30% of the entire world market. It also has many openings in Western markets. It is not at all true that Belarus has a "post-Soviet relic" economy.
In October 2019 Belarus also obtained a 500 million dollar loan from the China Development Bank, which was alternative to equivalent financing from Russia that never arrived.
The primary geopolitical fact is that the Ukrainian crisis was interpreted – even correctly – by Lukashenko himself as a real "Russian failure" and, since then, Belarus has progressively reduced its economic and hence political dependence on Russia.
Meanwhile China was considering a new route, outside Ukraine, for its Belt & Road Initiative to Europe. Two coinciding interests, including the desire to reduce the Russian power in the region.
Since then Belarus has been using its special relations with China to deal with the EU and, in some respects, with Russia itself.
In 2018 alone, bilateral Belarus-China trade increased by 17.1% to a total of 3-5 billion U.S. dollars.
In April 2019, during Lukashenko's visit to Beijing, Belarus accepted a 100 million euro loan from China (again with the China Development Bank) to support its Central Bank's reserves.
The Chinese Eximportbank also granted 67.5 million Euros to Belarusian railways.
President Xi Jinping called Belarus "the pearl of the Belt & Road Initiative". It is a great miraculous substitute for Ukraine, now unusable for Chinese projects.
Furthermore, Lukashenko's regime offers significant tax breaks to investors from both Europe and the "Eurasian Economic Union", i.e. the small "Belt & Road Initiative" led by the Russian Federation.
Before 2014 China bet all its cards on Ukraine. Now, after the Western Russian "masterpieces" on the territory of that country, China is easily turning towards Belarus.
In the midst of the Ukrainian crisis, the Belarusian ruling class also thought that Russia was threatening its territory with military exercises and was strongly suspicious of Russia's demand to open a military base on its territory.
Hence the simple and peaceful relationship between Belarus and Russia exists only in mainstream Western newspapers.
Russia prefers to have China in Belarus rather than any other ally, so it has a wait-and-see attitude, at least for the time being.
Moreover, thanks to its role in the Belt&Road Initiative, Belarus has now every interest in strengthening all ties also with the EU – which, however, is not in Russia's interest.
On the military level, during the series of mass demonstrations, Lukashenko announced some operations on the Polish and Lithuanian borders. He also announced that Belarus would "never become a sanitary zone between East and West" and therefore not even a buffer zone between Europe and the Russian Federation.
A very clear signal for NATO, but also for Putin.
The revolt against Lukashenko is based on sound reasons: a) the severe inefficacy of the regime in responding to the Covid-19 pandemic; b) the social media's efficacy in organizing demonstrations, which is a very clear sign of some Western "interference"; c) the regime's attacks against opponents and the police's harshness during the election campaign and afterwards, which inevitably catalysed the response; d) the regime's prohibition to make ex-post electoral statistics; e) the arrests of bloggers, candidates, influencers and "militants" – another factor that triggered people's anger.
The protesters used not the Internet, which had been blocked by Lukashenko, but NEXTA, a Telegram service that has 1.5 million subscribers in Belarus and was able to bypass the web blocks imposed by the regime.
NEXTA operates from a very small office in Warsaw – which is a clearly significant sign. It uses anonymous material and strangely – but not too much – it has no advertising, but is well financed by "anonymous" entities.
On August 17, NEXTA also "ordered" the demonstrators to march to a prison in Minsk and then told the doctors and journalists participating in the revolt to interview and provide first aid and care to prisoners. In search of torture evidence, above all.
It seems that the connection between Lukashenko's intelligence services and the media against the regime is very close. Confidential information is quickly circulating on the web networks of the uprising.
Again on August 17, Belarus and the Russian Federation announced the start of joint military exercises at various locations.
The Russian forces were supposed to be stationed near Vitebsk, while Belarusian ones in Grodno on the Polish border.
Clearly all this is happening with China's tacit support and probably with some economic support from China, which certainly does not want a confrontation with the EU, but not even Belarus' autonomy from both Europe and, in other ways, from Russia.
Lukashenko could ask for Russia's help within the CSCE, but he would certainly avoid also a direct confrontation with NATO at any cost.
There is also the issue of fertilizers, which is no small matter. Belarus exports large quantities of potash it extracts mainly from the Soligorsk mine, which are worth approximately 3 billion U.S. dollars per year. The ownership of the mine, however, is public and, according to Western investors, this "blocks" a market of 29 billion U.S. dollars per year.
The great Yeltsin-style "liberalization" looms large over Belarus and, in some sectors, it could be the deal of the century. This is one of the reasons for the ambiguity of the local intelligence services.
Too much not to create political and economic disturbance.
The Belarusian KGB has also estimated that about 1.8 billion U.S. dollars have been "donated" to Belarusian bureaucrats and journalists to "liberalize" the Belarusian economy.
With the inevitable and subsequent spreading of corruption, which is endemic in all countries with centralized economies. But the same holds true also for the liberal ones having a "free-trade " economy.
This is the reason why Russia is trying to send to power Viktor Lukashenko, the son of the leader and man of "Gorbatchevian" background.
The British Embassy in Warsaw is supposed to lead and orient the opposition's operations on the ground in Belarus, while Germany, Austria and even Poland are more attentive to the autonomy of Belarus which could also serve NATO in the future and just as a buffer towards the Russian Federation.
Other important bloggers are Siarhei Tsikhaunoski, who organized a Youtube channel called Strana dlya zhizhni, ("Country for Life") and many others, such as RB Golovnogo Mozga, Maja Krajna Belarus, Narodny Reportor – all small-scale homespun structures, with dark funding, which, however, have become the primary and most reliable information source for most Belarusians.
An important role was also played by Radio Free Europe/Belarus and BelSat, both operating from Warsaw.
It should be recalled, however, that in early August 2020 – hence just before elections – Lukashenko accused Russia of coup plotting, although without ever clearly pronouncing its name.
Again in early August, Belarus asked to have exercises made for reservists on the Russian border, starting on August 11.
During the election campaign for his sixth term, Lukashenko also accused "external forces" that "go beyond colour revolutions". He could not have been clearer.
Moreover, Lukashenko will most likely remain in power despite demonstrations.
A colour non-revolution against a country that has no particular inclination towards Russia – despite the recent requests for help and the relocation of Russian "hybrid warfare" operators on the borders between Russia and Belarus – has no history. Not even in Westerners' hyper-simplified minds.
Furthermore, in case of a Western invasion of Belarus, China could move its divisions, which are not military but economic, and would all be against the EU.
Lukashenko won with 80.23% of votes. No rigged election can go that far and reach such a result. The Belarusian security forces have so far imprisoned as many as 3,000 protest leaders.
Apart from the vote rigging, which is very likely, the Belarusian intelligence services estimate that support for Lukashenko is around 48% of the population, while the rest are said to be positioning themselves between the current uprising and a veiled opposition to the regime.
The rebellion against the Belarusian regime is a mix of demonstrations against Lukashenko's mild response to the Covid-19 pandemic and people's response against his repression of the anti-regime candidates.
Nevertheless – and this could be a real game-changer – Lukashenko noted that many members of his security services actively and sympathetically followed the riots on social media, while many Belarusian military took part in demonstrations in favour of Tsikhanouskaya, the main opposition candidate, in Brest on August 2.
Since then Lukashenko has engaged in propaganda against "external influences", especially the Russian ones (reading between the lines).
In fact, on July 29 last, the Belarusian intelligence services arrested as many as 33 operators of the Russian military contractor company Wagner, which Belarus said had arrived on site to "investigate into the protests".
The United States, Russia and Ukraine are currently the bêtes noires of Lukashenko's propaganda and they are the three powers that, in his opinion, would like to "eliminate him before the election".
Hence there are two possible options for Russia, which wants to control the rebellious Belarus: supporting Lukashenko while weakening him, by penetrating the security structures and the economy, or setting up a new regime.
Putin prefers the first option, i.e. support for Lukashenko, because this could stop the military mechanism of the post-Soviet Commonwealth of Independent States (CIS) or create dangerous repercussions on the Kremlin's "hybrid" operations in Belarus.
If Russia takes Belarus, its pressure on the EU will be sensitive and very dangerous, and if Russia freezes Lukashenko's regime, this will be a very strong foot on Poland and Lithuania, capable of counterbalancing the U.S. autonomous military operations in those countries, all against Russia.
The economy is another factor to be considered. Russia sells oil to Belarus 20% less than the market price, and cyclically Russia threatens to "adjust" tariffs.
As currently, when Russia has refused to continue oil negotiations until 2021.
Belarus, however, has bought 80,000 tons of Arabian Light from Saudi Arabia, after previously buying oil also from the United States and Norway.
With specific reference to natural gas, GAZPROM said it will renegotiate the price with Belarus only after it pays its 165 million dollar debt for the gas already supplied.
Nevertheless, Lukashenko has also accused Russia and Poland of "interfering in the upcoming presidential election" and this is likely to be true for both countries. This is the "pro-independence" key to Belarus' current geopolitics.
Poland does not want combined threats from Belarus in relation to Russia, and indeed it does not want Belarus to become the corridor for a hybrid or non-hybrid invasion of the Polish territory by Russia. The latter, however, does not want Belarus to play its cards with the EU and become a NATO's potential instrument of penetration of the post-Soviet space.
It is also likely that opposition candidates such as Babariko, a Gazprombank man, have been sponsored by Russia. A first taste for next elections.
Putin, however, does not want to intervene in Belarus.
So far protests have posed no geopolitical danger to Russia and the leaders of the uprising have not asked to join NATO or the EU.
Putin has therefore two options: a) he can strongly support Lukashenko, but Russia does not want to enter another point of crisis since it already has enough of them.
Moreover, Russia has never hidden its coldness towards Lukashenko's regime and there are countless contrasts and small annoyances and nuisances between the two countries.
With a Belarusian KGB divided between the new oligarchs, to whom the regime has never allowed to expand their power, and a pro-Western modernization of the system, in view of future affairs, i.e. the dismantling of the Belarusian public system.
Or (b) Putin can enter into the Belarusian chaos, but he will do so if and only if he seriously perceives a heavy Western involvement.
Another option for Putin may be c) to replace Lukashenko with someone else, his son or a homo novus.
There is also the option of a possible cooperation between Russia and the EU to solve the Belarusian issue. For the time being this is supposed to be the option preferred by Vladimir Putin, although rumours are rife of Russian forces entering Belarus.
With new elections, but also without a new Constitution – as Lukashenko wishes – and possibly with pro-Russian candidates capable of winning and, above all, gaining the votes of the mass opposition to the current regime in Belarus.
This is therefore China's "protection" for Belarus, as well as Lukashenko's game between Russia and the EU to avoid being incorporated into the Russian system, for which, however, Belarus' geostrategic role is essential.
Blue Ocean Strategy for South Caucasus
The recent arrival of Russian peacekeepers in Nagorno-Karabakh has underlined the difficulties for a number of international institutions–the United Nations (UN), the Organization for Security and Co-operation in Europe (OSCE), the European Union (EU) and the Eurasian Economic Union (EAEU)–to provide a diplomatic answer to violent conflicts that emerged in the aftermath of the collapse of the Soviet Union.
Nagorno-Karabakh is the latest example, as most of the ethnic quarrels in the South Caucasus are still ongoing since 1991, with Abkhazia and South Ossetia remaining de facto [1] independent from Georgia, while only one of the three recognized countries (Armenia, Georgia, and Azerbaijan), Armenia, has managed to join a supranational framework [2].
In over three decades, the political-economic context of the region has deteriorated with a continuous decline in birth rates coupled with emigration, difficult economic recovery and the rise of autocratic political regimes and confirmed cronyism. Some experts believe it is time for the South Caucasus countries to develop a Blue Ocean strategy [3] and abandon the idea of joining the Euro-Atlantic institutions (the EU and NATO) or Russian-led alternatives (the EAEU and the CSTO). This may seem challenging, but given the economic and diplomatic achievements of the past decade and the political crisis in the context of the COVID-19 pandemic, it is perhaps a viable option for restoring prosperity and stability in this part of the world.
What is the Blue Ocean Strategy and how can it be applied in international politics?
The Blue Ocean Strategy is a concept developed at INSEAD by Renée Mauborgne and W. Chan Kim. Although the approach usually applies to business strategy, it can be combined with a SWOT analysis to develop new geopolitical alternatives and provide innovative thinking in politics.
Therefore, by looking at the SWOT matrix for the South Caucasus, we can establish similarities between the countries and see how the Blue Ocean strategy approach can develop the "opportunity" part in the region:
SWOT Matrix of the South Caucasus
Strengths
Located between great players – Russia, Turkey, EU and Asia – the South Caucasus can be successfully used as a platform for the production, transfer and transformation of goods; Favorable climate for the development of renewable energies and products in with a high demand on international markets (e.g. Georgian wine on the Chinese market).
Weaknesses
Difficulties to overcome the events following the break-up of the Soviet Union (e.g. rhetoric regarding separatism in Georgia) and political repetition compulsion; Insufficient resilience to international influence, as highlighted by the interest of all parties in joining an alliance (e.g. the European Union), which makes it ambiguous for the state(s) to develop an independent international policy; Corruption and cronyism in governments resulting in a paucity of innovation by the institutions and little support for the growth of innovative businesses.
Opportunities
Under-explored markets such as renewable energy, biological agriculture and high-tech; Affordable and skilled labour resources available; Possible regional cooperation between the three main countries – Georgia, Armenia, Azerbaijan – instead of seeking different alliances outside the South Caucasus
Threats
Remaining ethnic tensions (internal and external) and the constraint of continuous political repetition compulsion regarding the de facto autonomous territories; Laissez-faire the corruption and cronyism at all levels of the state hampering the development of innovative thinking and increasing the human capital flight (brain drain); An emphasis is on external actors to solve internal problems (e.g. the European Union to solve economic issues instead of investment in higher education and entrepreneurship).
By analyzing the SWOT matrix, we can establish similarities between the three recognized countries and the three de facto/partially recognized states–Abkhazia, South Ossetia, Nagorno-Karabakh–having close SWOT profiles.
As such, the SWOT matrix underlines the countries' profiles in the South Caucasus, and difficulties seem to stem from weak institutions, with an enforced political repetition compulsion [4] by elites and citizens alike, rather than from external threat(s) [5]. Nonetheless, the external threat is presented as the main one (e.g. Russia in Georgia and Turkey/Azerbaijan in Armenia), while the problems seem to be mostly domestic, having a lot to do with corruption or difficulties to accept the change of borders in the post-Soviet order.
Towards the effective implementation of a Blue Ocean strategy in the South Caucasus
A major obstacle to effective implementation of a Blue Ocean strategy in the region will come from the phenomenon of repetition compulsion and the fact that elites and citizens are not used to listening to another political discourse, often asking for outside help to solve domestic issues. As such, we can assume that states in the South Caucasus will be more likely to continue to focus on finding external alliances instead of using their own internal resources to develop their potential.
This phenomenon is linked to the in-group bias, which is the tendency to assume that 'your' problems are coming from the outside (e.g. Russia in Georgia) instead of assuming the responsibility related to 'your' own failing policy [6]. Thus, a nation will tend, even more so in times of crisis, to assume that the problem is due to an outside event.
The second obstacle that states will face in the South Caucasus is that neighboring countries have an incentive in keeping the states located next to them under control. At present, the main outsiders–Russia, the EU/NATO and Turkey– have little or no interest in seeing the South Caucasus enjoy greater autonomy.
In fact, some have even developed the rhetoric of 'grandiosity [7],' which refers to an unrealistic sense of superiority, characterized by a sustained view of oneself as better than the other, which is expressed by disdainfully regarding them as inferior. This approach is implemented in numerous forms through instruments of power, such as the Eastern Partnership (EaP) which aims to promote European values without taking into account the possibility that a state in the South Caucasus may differ in the way it wishes and should develop.
In the eyes of many EU citizens, the EaP is a means of promoting EU's identity such as democracy, while non-Europeans would point out such an instrument has been implemented to achieved an economic and/or political superiority (the rhetoric of 'grandiosity') over participating states as they can only wish, in the mind of the one implementing them, to be like the EU member states [8]. The rhetoric of grandiosity is identified when the proponent refuses to assume that it may be wrong (cognitive dissonance).
The South Caucasus nations will therefore have to change their internal thinking and concentrate more on what they have and develop strengths instead of waiting for outside assistance. For instance, rather than focusing on how to get the separatist territories back and who could help them achieve this geopolitical goal, in order to increase their internal performance and economic capacities they could focus on fighting corruption, thus making themselves in fine more attractive in the eyes of autonomist regions (soft power) and a valuable political alternative.
Once this is achieved, there will be resistance from the major players–Russia, the West, and Turkey–to seeing the South Caucasus states outside their sphere of influence, which will be another obstacle to the long-term development and continued implementation of the Blue Ocean strategy for self-development.
In many ways, the strategy for the South Caucasus can be inspired by South Korea, a country that, instead of focusing on recovering control over North Korea and explaining a poor economic performance because of the difficult regional context (proximity to the USSR and the People's Republic of China), managed to see its national advantages and emerge as a self-sustaining economic power.
While North Korea remains a priority in foreign affairs, as does the relationship with Beijing, Seoul has focused on internal development after 1953, subsequently or complementarily on international alliances. Like South Korea, the South Caucasus might focus on solving internal issues before outside matters, especially considering the stagnation with para-states for already more than three decades.
[1]de jure according to some states such as Russia, Syria and Venezuela
[2]Armenia is a member of the Eurasian Economic Union, however without Nagorno-Karabakh which is recognised to be de jure part of Azerbaijan.
[4]Edward Bibring (1943). The Conception of the Repetition Compulsion. The Psychoanalytic Quarterly. 12 (4): 486–519.
[5]The situation in Abkhazia and South Ossetia is stabilised since 2008, and the rhetoric of a Russian interest in occupying the whole Georgia does not goes in line with a geopolitical reality. As such, Tbilisi could develop its internal policy on the short run and focus on the two "occupied" territories (Abkhazia and South Ossetia) on the long run instead.
[6]Hall. Taylor, Donald M.; Doria, Janet R. (April 1981). Self-serving and group-serving bias in attribution. Journal of Social Psychology. 113 (2): 201–211.
[7]Elsa F. Ronningstam (2005). Identifying and Understanding the Narcissistic Personality. Oxford University Press.
[8]Women's rights, democracy, freedom of expression, human rights are all examples of what EU citizens believe they can bring to the South Caucasus through the Eastern Partnership. This does not mean that they are not valuable to the countries, but rather that the lack of debate on whether and why to promote them expresses 'grandiosity', the assumption of values superior to any others, similar to what happened during colonialism, when Europeans considered Christianity to be superior to any other religion in colonised countries.
From our partner RIAC
Ukraine: Sociology and Nationalism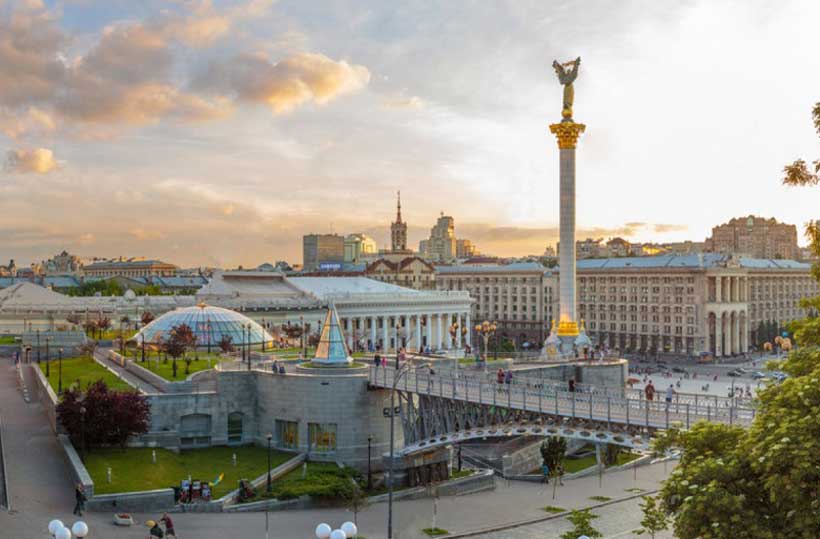 Ukraine's national identity and its moral values are still high on the agenda of Ukrainian sociologists despite the fact that 30 years have passed since Ukraine became independent. This is because the country's national identity has yet to acquire a solid and clear-cut political, ideological and moral framework. It is still unclear what is Ukrainian national conscience and how it differs from that of Russia and Belarus.
According to sociologists, "survival values" prevail over "self-expression" values in Ukrainian vision of the world. Ukrainians are more concerned about economic wellbeing than about Ukrainian identity. Only residents of Western Ukraine are believed to have passed all three stages of the formation of national identity, as suggested by Miroslav Hroch. Professor Hroch identified these stages as demonstration of interest in national culture – efforts by the intellectuals to popularize this culture – penetration into the masses and support by the masses of the national culture corps created by the intellectuals. Central and Eastern Ukraine has been stuck in Stage Two for 30 years, – the professor says.
This opinion is echoed by some Russian and Belarusian sociologists and historians, who confirm that residents of Western Ukraine do have a national culture corps described by Professor Hroch, that is, a full-fledged national identity. But Western Ukrainians make up less than 15% of the population of Ukraine. And a country where more than 80% of residents have no clear-cut sense of identity, with clearly pronounced distinctive features, cannot enjoy political stability.
These 80% are directly or indirectly accused of "false" identity, and curiously enough, sociologists who are particularly active in digging into this area of research come from Western Ukraine. For them, the 80% majority, who are different from the 15% minority, are "Soviet-minded, russianized, Moscow-guided Orthodoxy-oriented" people. This sort of research is full of ideology, rather than impartiality of science. It has nothing to do with reality being at odds with the fact that the "non-sovietised" and "non-russianised" population make up the minority that are prone to political aggression only if the country is ruled by unpopular leaders, controlled by the West.
The attempts to sociologically explain the 2014 coup (Euromaidan) by a change in the course of society development and the arrival of the middle class in protest against the oligarch rule, are beneath criticism. The "arrival" would have been impossible without the use of smart technologies and socio-engineering gimmicks. The declared outcome of the "arrival" of the middle class is equally disheartening: the power in Kiev is firmly in the hands of the oligarchs.
Ukrainian sociologists signal the possibility of Ukraine turning eastward under the influence of "Moscow- and Orthodoxy-guided" voters. In 30 years of national identity Ukraine has not become a unitary state, so co-existing as ideal models are two Ukraines – pro-Western and pro-Russian, whose ideological confrontation has not resulted in victory for either – the two models will continue to confront one another in the future.
What could reconcile the two parts of Ukraine is a massive restoration of domestic policy, accompanied by economic recovery and eradication of corruption. This could attract one of the parties, or at least, part of it, to the other. Vladimir Zelensky's victory in the presidential elections is attributed to a smart political move which made it possible to win the votes of Central and partly Eastern Ukraine – which is home to the "russianized" and "Moscow- and Orthodoxy-guided" communities. The population of Central Ukraine, which includes five regions (Vinnytsia, Kirovograd, Dnepropetrovsk, Cherkassk, Poltava) is the most unstable in terms of identity, demonstrating readiness to support both pro-Western and pro-Russian candidates depending on whether this or that candidate will sound persuasive enough.
In reality, Ukraine is highly unlikely to discard the oligarch-dominated system of government. Ukrainian identity is represented by three "gurus" – Mazepa, Petliura, Bandera. A "Ukrainian patriot" has become synonymous to "Mazepinets", "Petliurovets", "Banderite". Kiev cannot go beyond these definitions – it it does, it will lose the support of the US, without which it will face financial collapse. Further pursuit of the above mentioned triad-based policies does nothing to foster Ukrainian statehood. As a result, there is a vicious circle with no way out. If Ukraine pursues such a triad in the future, it is bound to face ethnic conflicts and escalation of domestic tension.
It is "for Ukraine" and other post-Soviet republics that there appear geopolitical and cultural value projects which have no future. Among them were "Native Realm" by Polish essayist and diplomat Czeslaw Milosz, the principle "maximum diversity minimum space" by Czech writer Milan Kundera, GUAM, the Lublin Triangle, the Eastern Partnership, Association with the EU. Milosz and Kundera thought that there would be a flourishing ethnic diversity on a piece of land known as Central and Eastern Europe, naively assuming it possible in the conditions of geopolitical advances of collective West eastward. In this scenario, Ukraine is given the role of a springboard, "a territory of war", not peace.
Passing through the territory of Ukraine is the geopolitical division line between the West and Eurasia, so national unity is not what it should expect to ever happen. Given the situation, Ukrainian people are doomed to making the unavoidable foreign policy choice in favor of either the West, or Russia.
Considering this, a split is inevitable, while efforts to keep the disintegrating regions together with the help of nationalistic bonds are counter-productive, as it leads to greater confrontation.
The appeals from some Ukrainian writers to liberalize Ukrainian nationalism will result in nothing. Contrary to their statements that liberal nationalism cannot mutate into fascism, Nazism and racism, the ideology of Ukrainian nationalism has passed the liberalization stage and is fairly liberal in its present shape. Ukrainian nationalism was radical under Bandera and the Ukrainian Insurgent Army, but as it tuned out, its liberal variant is taking its bloody toll in post-Soviet Ukraine (the burning of people in the House of Trade Unions in Odessa, the bombing of peaceful neighborhoods in Donbass, out-of-court reprisals against the dissenters – Oleg Kalashnikov, Oles Buzina). Even though Ukrainian nationalism is liberal, it is bloodthirsty.
Ukraine is thus facing gloomy prospects: part of the population that will reject this bloodthirsty ideology will be suppressed by the aggressive nationalist minority. Ukraine has already entered this phase and will stay in it long. Though, who knows…
From our partner International Affairs
Armenia's Surefire Election Winner? Russia
The continuing political crisis in Armenia is now entering a new stage after snap elections were announced for June 20. This follows an agreement reached at a March 18 meeting between Prime Minister Nikol Pashinyan and Gagik Tsarukyan, the leader of the biggest opposition bloc in parliament. The third largest party, Bright Armenia, also agreed to the early elections.
There is an undeniable internal dimension to the crisis. Snap elections are necessary to address political deadlock after months of demonstrations demanding Pashinyan's resignation following a major defeat in a war with Azerbaijan in 2020.
Pashinyan's calculus is clear and sound. The opposition is largely discredited because of its links to the former, pre-2018 revolution government, which was accused of large-scale corruption and overall ineffectiveness. This means the opposition will find it hard to win a majority of votes, let alone garner enough to create a coalition.
Still, the elections will be competitive. Artur Vanetsyan, a former top security official under Pashinyan and now one of the opposition leaders, said he would participate in the election. Another contestant is likely to be the former president, Robert Kocharyan, who earlier announced he would take part. "Yes, we will run, we will fight, and we will win," Kocharyan told journalists earlier this year.
One critical decision yet to be made is the electoral system to be used. It is not clear if the ruling party's proposed but not yet adopted electoral reforms will be used, or whether the old system will survive.
The new elections may well result in diffusion of tension, but the structural troubles which beset Armenian politics will remain. Deeper deficiencies, such as a lack of accountability, absence of an independent judiciary, and weak parliament will weigh negatively on any new government.
The vote also has a significant external dimension. And here Russia's position matters — not so much because it will assist one side or other — but because it will exploit each side's vulnerabilities.
Russia is in the happy position of favoring both sides of the aisle, and that makes the Kremlin's position unique. For once, Russia does not need to throw its full support behind an openly pro-Kremlin candidate because in reality, each plausible Armenian governing entity is becoming increasingly dependent. In one masterly stroke in November, Russia wedged itself into the only territorial conflict in the South Caucasus where it previously lacked direct influence. With its peacekeepers in Karabakh and the Armenian army and the general public demoralized and confused after the 2020 debacle, the only hope for Armenia is to prolong the influence it still has in Karabakh by treading the Russian line.
This unavoidable fact is gradually dawning into an understanding among Armenia's political elite. The Russian position is more or less assured irrespective of which side prevails in the June elections and far beyond.
The election results will not, therefore, bring about significant foreign policy changes. Nevertheless, Armenia-Russia relations will be of importance. The opposition favors deeper ties with Russia, which could change the fabric of bilateral relations. Russia could push for Armenia's deeper integration within its favored economic organization, the Eurasian Economic Union (EEU). Better trading terms for Russian companies could be sought, and more Russian state-of-the-art weaponry might be shipped in return.
Indeed, in this event, a new development could occur. Deeper integration would be significant, especially at the time when Russia is carefully navigating working to use the crisis in Belarus to promote the idea of a union between states.
Deeper ties with Armenia would also mean that Russia could again pit Armenia and Azerbaijan against each other. Such an approach is no novelty, but this time the intensity of the game would much greater. In four years' time, Russia has to officially prolong its peacekeeping mission in Azerbaijan. Yet the Russian military presence disturbs political minds in Baku. A desire to abrogate the Russian peacekeeping agreement will be running high and President Putin will need to play a clever game. Some concessions to Baku might be effective, but other political and military messages might work.
Imagine the prospect of Russian peacekeepers preparing to leave, while a much better prepared and equipped Armenian army, bristling with Russian high-tech weaponry, prepares an irredentist military campaign. Moscow wins either way.
It is hard to see a way out of this for Armenia. Ordinary Armenians can hope that internal reforms improve everyday life, but the country remains vulnerable and its reliance on Russia will only increase because there are no other options. As for the future, Armenia-Russian relations are likely to serve as a model for the closer integration Russia hopes to encourage within the EEU.
Author's note: first published at cepa.org