Authors: Mohammad Naciri and Jeremy Douglas*
Across Asia, places of detention have become a hotspot for outbreaks of COVID-19. Overcrowding – with some prisons in the region having occupancy levels above 500%[i]– poor infection control and a lack of access to services and information within prisons have created an environment in which the virus quickly takes hold.[ii]
To control the spread of COVID-19 and reduce prison populations, some countries in Asia have ordered theearly release of prisoners who are unlikely to pose harm to the general public and are nonviolent. This raises the question: if we can decrease incarceration rates in a crisis situation, why can't we do it in ordinary times?
The effectiveness of incarceration to decrease crime rates and alternative sanctions to reduce the prison population has long been a source of debate, and the response to COVID-19 through early release has brought fresh attention to the issue.
Although women make up a minority of the global prison population at around 7%, their rate of imprisonment is increasing at a much higher rate than that of men.[iii]The number of women incarcerated worldwide has increased by 53%,compared to men at 20%,since 2000.[iv]Asia hasthe highest rates of women prisoners globally, with China Hong Kong and Macau SARs, Lao PDR, Thailand, Myanmar, Singapore and Viet Nam recording that women constitute anywhere from 10% to 20% of prison populations.[v]
The vast majority of women also serve sentences for non-violent offences that are based on socioeconomic issues and gender-based discrimination. An increasing number of women in Asia are incarcerated for minor drug offences, which often involve personal use or low-level trafficking of drugs. In addition, women are targeted for "morality" offences, such as failing virginity tests, engaging in prostitution or undergoing an illegal abortion. A large number of women in prison have suffered from violence – as high as 75% of incarcerated women in some countries.[vi] Based on World Health Organization (WHO) reports, women admitted to prison also tend to have higher rates of mental health issues and substance abuse problems than their male counterparts, often as a result of previous violence and abuse.[vii]
Due to the larger numbers of male prisoners, especially in overcrowded prisons, the few prison rehabilitation programmes available are often not suited for women. When women are released from prison, they face distinct difficulties when trying to reintegrate into their communities.[viii] This in turn increases the risk of poverty and chances for recidivism, starting the cycle all over again.
With COVID-19 responses showing that imprisonment might not be the only approach, the time is right to move away from a reliance on punitive measures for low-level women offenders and for all prisoners, not just because of the crisis but in the long term. Gender-responsive prison rehabilitation projects and non-custodial measures are not only effective for women prisoners but also essential to reduce the number of incarcerated men.
Imprisonment for non-violent offences is costly for the State, detrimental to prisoners and their families, and likely will not prevent reoffending. In the case of drug use and possession, health-driven services and treatment can be an alternative to incarceration. And for those who must be imprisoned, gender-sensitive facilities, coupled with rehabilitation and reintegration strategies, can help address underlying socioeconomic causes for criminal behavior.
To decrease crime and protect the population, legislative reforms to eliminate discrimination and enhance social justice are needed. In addition, a shift to a more rehabilitation-focused criminal justice system and the introduction of more non-custodial measures has proven to reduce costs related to correctional services anddecrease recidivism significantly.[ix] Likewise, a reduction in prison populations can have a positive effect on those who remain incarcerated.
While COVID-19 has caused chaos, there are lessons we can take from the pandemic and reforms that can be considered. A good place to start is by addressing deficiencies in inequality and in criminal justice systems.
* Jeremy Douglas, UNODC Regional Representative for Southeast Asia and the Pacific
---
[i]http://www.senate.gov.ph/press_release/2020/0418_angara1.asp
[ii]https://www.caixinglobal.com/2020-04-22/southeast-asian-prisons-at-bursting-point-become-covid-19-breeding-grounds-101545694.html
[iii]World Prison Brief, World Female Imprisonment List 4th ed. (2017).https://www.prisonstudies.org/news/world-female-imprisonment-list-fourth-edition
[iv]Ibid.
[v]Ibid.
[vi]https://www.researchgate.net/post/In_Spain_75_of_women_prisoners_have_been_victims_of_domestic_violence_And_in_your_country
[vii] World Health Organization Regional Office for Europe, Health in Prisons (2007)
[viii]https://cdn.penalreform.org/wp-content/uploads/2019/05/PRI_Rehabilitation-of-women-prisoners_WEB.pdf
[ix]Edward J Latessa, Shelly J. Listwan, What Works (and Doesn't) in Reducing Recidivism (2014)
WHO and Future Frontiers of Global Pandemic Governance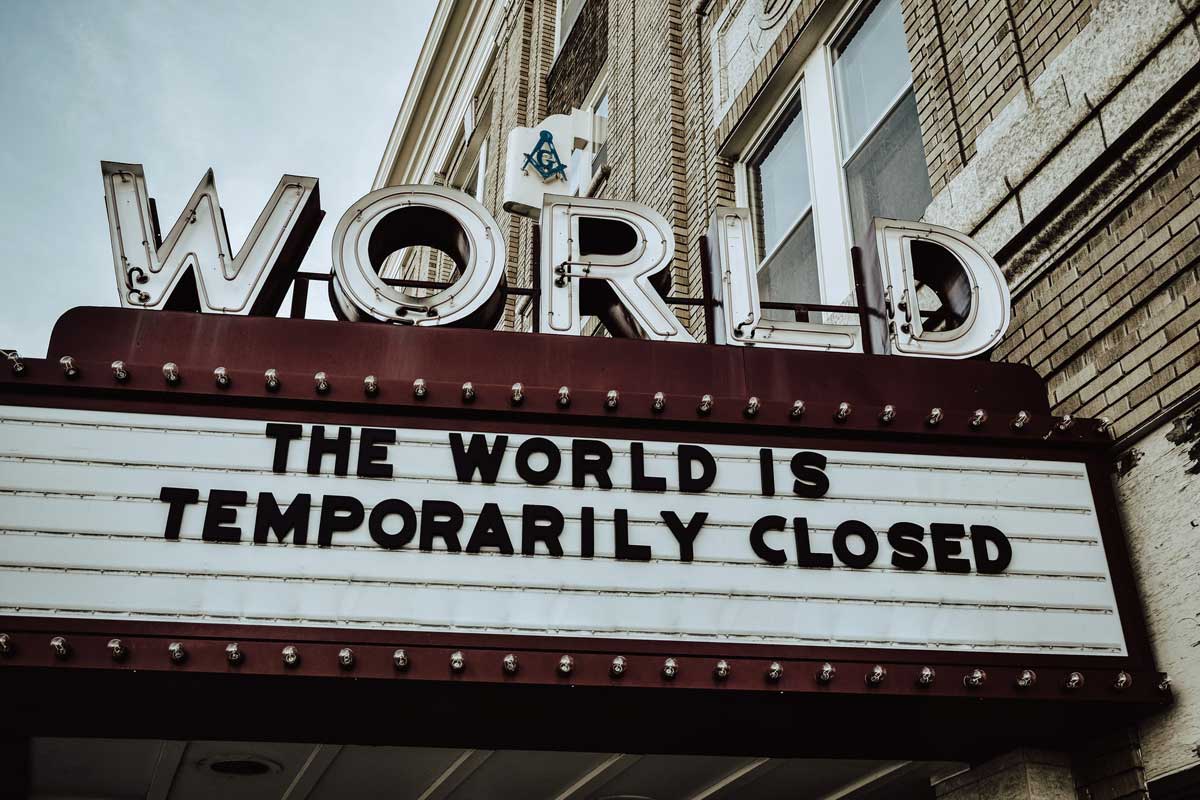 The Covid-19 pandemic has revealed the deep fissures among the countries with regards to governance of the pandemic .The uncoordinated and the haphazard knee-jerk reactions and policy nostrums is indicative of the abysmal sclerosis of the governance mechanisms of the WHO .While with the advent of the hyper-nationalism and kindred predilections of the countries in protectionist initiatives global governance across the issue areas has witnessed a diminishing efficacy or outright floundering, it is however in the health issue that the governance mechanism aimed at containing pandemic has unraveled deplorably.
The global efforts aimed at grappling with the unwieldy virus can be termed as a debacle as the hitherto infrastructure that framers of institutions have forged had met with outright disregard in favor with a harkening back to the 19th century protectionist attitudes where each country guided by their parochial interest had jealously guarded national sovereignty in order to safeguard their goals. The countries who were bound together through the robust bond of globalization had reacted to the pandemic with a spirit that is antithetical to the underlying rationales of globalization .Especially, European nations had maintained more sophisticated and intricate collective cooperation and n in effect had spawned a federal European identity. However, during the outbreak of the pandemic they had resorted to measures which is unbecoming of their collective identity and was emblematic of a realpolitik reckoning of state interest.
As with Europe, pandemic had unraveled the prolonged vacuous rhetoric of the country apropos international cooperation and global governance. While United States deem itself as the lone custodian of the liberal world order and underscore the necessity of cooperation in order to safeguard the collective freedom of the country, however at the beginning of the pandemic and throughout the turbulent pandemic period the preeminent country in the world had denigrated the global governance efforts in favor of its arm-twisting tactics and notoriously browbeaten India to secure crucial medical supplies. Besides, at the height of the pandemic far from concentrating collective efforts to halt the unceasing onslaught of the pandemic, United States had embroiled in bickering with the China over the origin of the Covid-19 virus and wielded mud-slinging and other measures to denigrate its prime geo-political adversary.
The victims of great powers' unabashed skirmishes were however the less developed countries who hinge on global governance and collective cooperation in the pressing situation .However ,any consensus had been impeded due to the barrage of recriminations by both the United States and China. This wrangling had deflected the elite attention from the containment of the pandemic and provided ground for further aggravation of the global pandemic. Moreover, the reaction of the countries to the Covid-19 was haphazard and had been lacking in any coherent collective will in facing the pandemic.
The slipshod management of the global health crisis had been a characteristic of WHO despite the fundamental pillar underlying this paramount organization being the management and prevention of the world health crisis. Since its inception, however, WHO had fared miserably in its bid in containment of the numerous public health crisis .The earlier debacle of WHO was marked by dilatory response or unsolicited response. Moreover, WHO failed to mobilize due response in the face of pressing threats to global health. This is a consequence of the organization's lack of coordinated effort and deficiency of any coercive capabilities. While WHO is entrusted with the paramount responsibility of managing international and collective response against public health crisis ,it is however devoid of any mechanism that and aren't mandated to coerce its constituent states to abide by its regulations. Therefore, WHO and its efforts at countering the health crisis are often rendered futile due to the stubborn attitude of the countries and due to the unwieldy nature of global governance.
Therefore, the efficacy of the paramount institution that has been envisaged in order to shield the world from a disastrous public health crisis is increasingly hamstrung in want of a coordinated and refined mechanism. Against this backdrop, the surfacing of ominous novel variant Omicron has jolted the already fragile economic recovery in the world and run the risk of wiping the hard-earned gains in the wake of vaccination efforts. The current woe and resurfacing of the pandemic points towards the callous stance of the developed countries with regards to vaccination. While developed countries had inoculated their domestic population, they however is shilly shallying about mounting a coordinated global effort in confronting the global pandemic. This has meant that a excruciatingly slow vaccination rate in the African region. The fact that this virus had originated in Africa is indicative of a ominous message and suggest that due to dilatory vaccination efforts globally bulk of the developing and lower developed countries remain outside the vaccination and the virus are mutating incessantly through these unvaccinated population are growing more virulent .
Moreover, until a substantial percentage of people come under the ambit of vaccination, it will be remain herculean task of extirpating the Covid menace. However, there are paucity of sincere efforts from the has undermined WHO's overtures aimed at a coordinated vaccination program had faltered due to the callous and apathetic attitude of the developing nations. Besides, the profit-guzzling pharmaceuticals companies had found a windfall of endless profiteering from the plight of pandemic and in effect weaponized pandemic as a means to monopolizing their vaccines and other medical goods and safeguarding this inordinate market dominance under the questionable TRIPs .
Against this backdrop, the world requires a well-coordinated, hierarchical, top-down and systemic institution with the capacity of the managing the global health crisis with efficiency .Besides, the new governance mechanism need to be modeled on other organizations that wield capacity of sanction and can exert pressure on the government if any country doesn't abide by its dictates. Besides, rather than inefficacious and toothless organization , an efficient management of global health crisis is required in order to persuasively deal with the global health crisis. A treaty needs to be formulated with all of the countries entrusting their partial sovereign power to the organization and should abide by the injunction of the organization. Moreover, an overhaul of infrastructure of global health governance is presupposed in order to confront the pressing challenges of the imminent health crisis.
Partnering with persons with disabilities toward an inclusive, accessible and sustainable post-COVID-19 world
As the world observes the International Day of Persons with Disabilities today, we honour the leadership of persons with disabilities and their tireless efforts to build a more inclusive, accessible and sustainable world. At the same time, we resolve to work harder to ensure a society that is open and accommodating of all.
An estimated 690 million persons with disabilities, around 15 per cent of the total population, live in the Asia-Pacific region. Many of them continue to be excluded from socio-economic and political participation. Available data suggests that persons with disabilities are almost half as likely to be employed as persons without disabilities. They are also half as likely to have voted in an election and are underrepresented in government decision-making bodies. Just about 0.5 per cent of parliamentarians in the region are persons with disabilities. Women with disabilities are even less likely to be employed and hold only 0.1 per cent of national parliament positions.
One of the main reasons behind these exclusions is a lack of accessibility. Public transportation and the built environment in general — including public offices, polling stations, workplaces, markets and other essential structures — lack ramps, walkways and basic accessibility features. Accessibility, however, goes beyond the commonly thought of physical structures. Barriers to access to services and information and communication technology must also be removed, to allow for the participation of persons with diverse types of disabilities, including persons with intellectual disabilities and hearing and vision impairments.
The COVID-19 pandemic and related lockdowns has exacerbated existing inequalities. Many persons with disabilities face increased health concerns due to comorbidities and were left without access to their personal assistants and essential goods and services. As much of society moved online during lockdowns, inaccessible digital infrastructure meant persons with disabilities could not access public health information or online employment opportunities.
Despite these challenges, persons with disabilities and their organizations were among the first to respond to the immediate needs of their communities for food and supplies during lockdowns in addition to continuing their long-term work to support vulnerable groups.
ESCAP partnered with several of these organizations to support their work during the pandemic. Samarthyam, a civil society organization in India led by a woman with disabilities, has trained many men and women with disabilities to conduct accessibility audits in their home districts. With these skills, they are becoming leaders and advocates in their communities, working towards improving the accessibility of essential buildings everywhere.
Another ESCAP partner, the National Council for the Blind of Malaysia (NCBM), is working to improve digital accessibility by training a group with diverse disabilities in web access auditing, accessible e-publishing and strategic advocacy. NCBM hopes to support participants in forming a social enterprise for web auditing and accessible publishing, creating employment opportunities and enabling persons with disabilities to lead efforts to improve online accessibility.
Women and men with disabilities have been leaders and champions to break barriers to make a difference in Asia and the Pacific. Today, ESCAP launches the report "Disability at a Glance 2021: The Shaping of Disability-inclusive Employment in Asia and the Pacific." The report highlights some innovative approaches to making employment more inclusive, as well as recommendations on how to further reduce employment gaps.
Adjusting to a post-COVID-19 world presents an opportunity for governments to reassess and implement policies to increase the inclusion of persons with disabilities in employment, decision making bodies and all aspects of society. Accessibility issues impact not only persons with disabilities but also other people in need of assistance, including older persons, pregnant women or those with injuries. Implementing policies with universal design, which creates environments and services that are useable by all people, benefits the whole of society. Governments should mainstream universal design principles into national development plans, not only in disability-specific laws and policies.
As a global leader in disability-inclusive development for over 30 years, the Asia-Pacific region has set an example by adopting the world's first set of disability-specific development goals in the Incheon Strategy to "Make the Right Real." Meeting the Incheon Strategy goals will require governments to intensify their efforts to reduce barriers to education, employment and political participation.
At ESCAP, we know that achieving an inclusive and sustainable post-COVID-19 world will only be possible with increased leadership and participation of persons with disabilities. To build back better — and fairer — we will continue to strengthen partnerships with all stakeholders so together we can "Make the Right Real" for all persons with disabilities.
Remote Learning during the pandemic: Lessons from today, principles for tomorrow 
Education systems around the world reacted to COVID-19 by closing schools and rolling out remote learning options for their students as an emergency response. New World Bank analysis of early evidence reveals that while remote learning has not been equally effective everywhere, hybrid learning is here to stay.
Going forward, for remote learning to deliver on its potential, the analysis shows the need to ensure strong alignment between three complementary components: effective teaching, suitable technology, and engaged learners.
"Hybrid learning – which combines in-person and remote learning – is here to stay. The challenge will be the art of combining technology and the human factor to make hybrid learning a tool to expand access to quality education for all," emphasized Jaime Saavedra, World Bank Global Director for Education.  "Information technology is only a complement, not a substitute, for the conventional teaching process – particularly among preschool and elementary school students. The importance of teachers, and the recognition of education as essentially a human interaction endeavor, is now even clearer."
The twin reports, Remote Learning During the Global School Lockdown: Multi-Country Lessons and Remote Learning During COVID-19: Lessons from Today, Principles for Tomorrow, stress that three components are critical for remote learning to be effective:
Prioritizing effective teachers: a teacher with high subject content knowledge, skills to use technology, and appropriate pedagogical tools and support is more likely to be effective at remote instruction.
Adopting suitable technology: availability of technology is a necessary but not sufficient condition for effective remote learning.
Ensuring learners are engaged: for students to be engaged, contextual factors such as the home environment, family support, and motivation for learning must be well aligned.
The reports found that many countries struggled to ensure take-up and some even found themselves in a remote learning paradox: choosing a distance learning approach unsuited to the access and capabilities of a majority of their teachers and students.
"Emerging evidence on the effectiveness of remote learning during COVID-19 is mixed at best," said Cristóbal Cobo, World Bank Senior Education and Technology Specialist, and co-author of the two reports. "Some countries provided online digital learning solutions, although a majority of students lacked digital devices or connectivity, thus resulting in uneven participation, which further exacerbated existing inequalities. Other factors leading to low student take-up are unconducive home environments; challenges in maintaining children's engagement, especially that of younger children; and low digital literacy of students, teachers, and/or parents."
"While pre-pandemic access to technology and capabilities to use it differed widely within and across countries, limited parental engagement and support for children from poor families has generally hindered their ability to benefit from remote learning," stressed Saavedra.
Despite these challenges with remote learning, this can be an unprecedented opportunity to leverage its potential to reimagine learning and to build back more effective and equitable education systems. Hybrid learning is part of the solution for the future to make the education process more effective and resilient.
The reports offer the following five principles to guide country efforts going forward:
Ensure remote learning is fit-for-purpose. Countries should choose modes of remote learning that are suitable to the access and utilization of technology among both teachers and students, including digital skills, and that teachers have opportunities to develop the technical and pedagogical competencies needed for effective remote teaching.
Use technology to enhance the effectiveness of teachers. Teacher professional development should develop the skills and support needed to be an effective teacher in a remote setting.
Establish meaningful two-way interactions. Using the most appropriate technology for the local context, it is imperative to enable opportunities for students and teachers to interact with each other with suitable adaptations to the delivery of the curriculum.
Engage and support parents as partners in the teaching and learning process. It is imperative that parents (families) are engaged and supported to help students access remote learning and to ensure both continuity of learning and protect children's socioemotional well-being.
Rally all actors to cooperate around learning. Cooperation across all levels of government; as well as partnerships between the public and private sector, and between groups of teachers and school principals; is vital to the effectiveness of remote learning and to ensure that the system continues to adapt, learn, and improve in an ever-changing remote learning landscape.