Is India world's most dangerous country for women?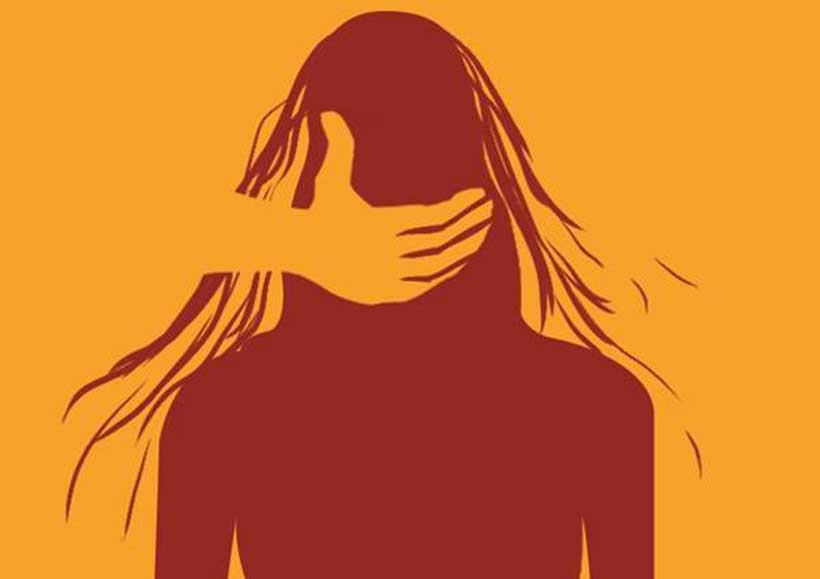 In 2018, Thomson Reuters Foundation has proclaimed India as the most dangerous country for women. This proclamation is based on an opinion poll, rather than any reports or data. Thomson Reuters is the world's biggest news network based in London. Thomson Reuters Foundation is the charitable arm of Thomson Reuters, which covers humanitarian news, women's rights, child trafficking, corruption and climate change. Reuters has used a flawed methodology to arrive at this claim. The ranking is based on a perception poll. The poll surveyed 548 experts on six different indices- healthcare, sexual and non-sexual violence, human trafficking, discrimination and cultural traditions. The results are not derived from any kind of data and are solely based on inherently subjective opinions. So, based on these six different indices, they have given the final ranking of the world's most dangerous country for women. And according to these experts perception, India has been ranked number one in 2018, Afghanistan and Syria in second and third place, Somalia is in fourth place and Saudi Arabia is in fifth place. In 2011, when a similar poll was last conducted, India ranked fourth behind Afghanistan, Congo and Pakistan. According to 2018 report of this foundation, India is ranking number one at sexual violence, human trafficking, culture and religion against women. Sexual violence includes rape as a weapon of war, domestic rape, rape by stranger, sexual harassment etc. It is also the most dangerous country in the world for cultural traditions that impact women, the survey found, citing acid attacks, female genital mutilation, child marriage, female foeticide and physical abuse. Child marriage is also a very big issue in India, 27 percent of the Indian girls are married before the age of eighteen. Human trafficking includes servitude, forced labour, forced marriage and sexual slavery etc. India is ranking number three at discrimination which includes discrimination against women in the daily life like in education, in job, lack of access to adequate nutrition, property or inheritance rights etc. it is at number four for health access and is ranking number three at non-sexual violence. Health includes maternal mortality, lack of access to healthcare, lack of control over reproductive health and HIV/AIDS whereas forms of domestic physical and mental abuse, conflict-related violence comes under non-sexual violence.
Now the question is how credible and truthful is this? About the credibility, Thomson Reuters Foundation is a very credible organisation. It has received many awards like Asian environmental Journalism Award in 2015 for excellent environmental reporting. They have also received the United Nations foundation prize. Since, it has started this foundation has provided training to journalists in more than 170 countries. It's a reputed organisation hence I don't feel that there will be any sense in assuming that it would be biased here.
There is a question here, why is there a perception based survey and why not the reports are made on the basis of data and statistics? As world's most dangerous country for women is a very important topic and it would be better to decide on the basis of data and statistics. But there is an important point is that when it comes to crime then data and statistics do not make sense especially when it's about comparing different countries or states. For example, Kerala has the highest crime rate in comparison with the other states but that doesn't mean when we go there we will find more violence. In fact it's the highest crime rate because people are reporting these cases and hence Kerala comes under one of the safest states. If we compare different countries based on the crime statistics then we would never know how many crimes are being reported in actual. So if we are comparing data and statistics of sexual violence, human trafficking and crime against women across the world then we will find a lot of irregularity. If we look at the European countries like Sweden, there the crime rate against women is the highest that doesn't mean that it's the dangerous country for women. In fact it's the opposite as people are reporting there. Hence, when we talk about the topic like world's most dangerous country for women then taking expert's thoughts into account is a good idea.
How will we know that how many reports are not registered or are not considered by the police? This we can never get to know actually. We can never find out the actual figure. Because it's not getting reported or written hence on what basis can they be considered? Therefore, taking survey is the best option. In 2017, Indian National Bar association took up a survey to realise that 70 percent of Indian women are afraid of registering their sexual harassment cases. Thus, here we can figure out how many women in India are afraid of reporting, there will be many cases which would have been denied by the police. So, basically we cannot be 100 percent sure to say whether India deserves to be on the first rank or not. However, this expert's poll has some limitations, information on their designation, credentials, country of expertise or qualifications is not available thus reliability is an issue. So, it's not so transparent. But apart from these limitations, if we look at the other facts then this rank is somewhere correct. For example, Female foeticide which is a related criterion on the basis of which this consensus could be drawn then India is the fourth most worst country according to 2016 data. This can be found out by looking at the sex ratio at birth which is 112 males to 100 females. This is such a worst ratio at birth and this is a recorded data. So, this is a statistical data and not based on perception. It's a proper data of female foeticide and if we look at the data of Syria then it is 106:100 birth sex ratio, Afghanistan has 104:100 and Somalia has 102:100. Thus, India has worst birth sex ratio than all of these countries. Top 3 countries that rank worst than India is Liechtenstein, China and Armenia but there are not those problems which are there in India as the crime against women. Hence, India's rank goes at the highest here. One more statistical data is Dowry related death, according to National Crime Bureau of our country, every year more than 8,000 women dies due to dowry.
For this, Thomson Reuters Organisation's CEO has given the solution in three words: "Education, Empowerment and Enforcement". It means to educate the girls, empower them and enforce the laws made here correctly. Indeed India is the fastest growing economy in the world and India is improving day by day such as its fight against poverty and also for empowerment. Moreover, now greater numbers of women are coming out, they are raising their voice against injustice, speaking about the brutalities they are facing in everyday life and this is a positive sign for India. So, some changes have come but more changes are still required. So, India has much potential and can make more improvements to reduce crime against women folk in Indian society.
The pendulum gradually swings towards international engagement with the Taliban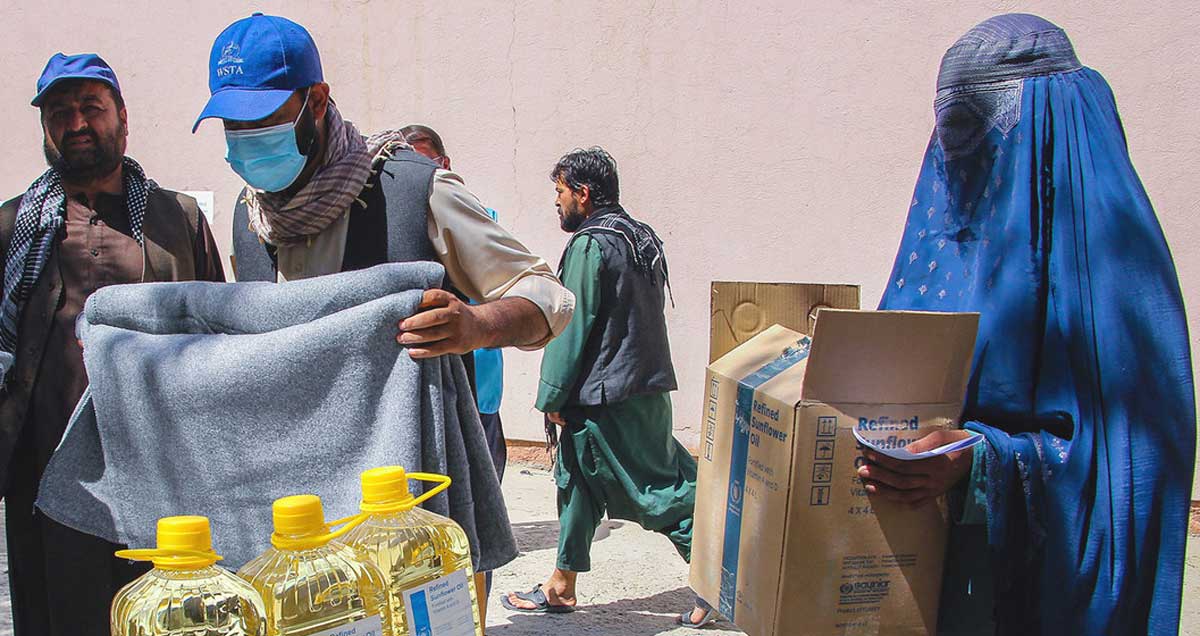 The Taliban and Pakistan, both viewed warily by the West and others in the international community, appear to be benefitting from mounting concerns about the humanitarian and security situation in Afghanistan.
The European Union, in a move that could put the United States in an awkward position, is close to reopening its mission in the Afghan capital and offering member states to use it as an operational base for their own diplomats.
The move would enhance European engagement of the Taliban but stop short of diplomatically recognizing the group as Afghanistan's new rulers. The Taliban government has yet to win recognition from anyone in the international community.
The EU, its member states, and the United States had moved their diplomatic missions to the Qatari capital of Doha in August as they evacuated Kabul in the wake of the Taliban takeover of the city.
European officials said a reopening of the EU mission was necessary to manage a €1 billion emergency humanitarian aid package.
The United Nations' World Food Program (WFP) and its Food and Agriculture Organization (FAO) said this week that some 19 million Afghans, or 45 per cent of the population, were experiencing "high levels of food insecurity." That number is expected to jump to 22.8 million between November and March unless immediate action is taken, according to a report that was just released by the two agencies.
Senior United Nations officials, including Secretary-General Antonio Guterres, said earlier that one million children were at risk of starvation and death. They said Afghanistan's poverty rate had soared and basic public services were on the verge of collapse. The crisis was worsened by the fact that hundreds of thousands of people had been made homeless as a result of recent fighting in the country.
A reopening of the EU mission in Kabul would effectively align Europe with US allies Qatar and Turkey, Pakistan, a troublesome friend, and America's rivals, China and Russia that all favour some degree of engagement with the Taliban and in most cases a lifting of US sanctions that have blocked the group's access to government deposits and assets abroad.
Chinese Foreign Minister, in his first meeting with the Taliban since the US withdrawal on Tuesday in Doha, called for the lifting of the sanctions, and pledged to help the group to "rebuild the country." China has repeatedly said it was willing to work with the Taliban but has so far refrained from taking concrete steps in that direction.
The reopening of the EU mission serves the Taliban's purpose not only as a breach in the group's difficulty in garnering international acceptance but also because it would extend doubts about the United States' 'over the horizon' counterterrorism strategy to the humanitarian and diplomatic realm.
The withdrawal from Afghanistan deprived the United States and its NATO allies of many of their on-the-ground intelligence and information-collection assets. It also means that US drones and aircraft when operating counterterrorism missions will have to fly long distances from 'over the horizon' facilities such as a US airbase in Qatar or naval vessels in Indo-Pacific waters.
One beneficiary of cracks in the international barrier erected around the Taliban may be Pakistan that has long been criticised for its alleged support of the Taliban.
Pakistan is like to earn brownie points for reportedly giving the Taliban intelligence and technical support in its fight against the Islamic State's South Asian affiliate, Islamic State-Khorasan. Much of the international community is concerned about the Islamic State but has been unwilling to engage with the Taliban to counter the jihadist group.
The Islamic State has since August launched scores of attacks on Taliban targets although its three most devastating bombings struck Kabul airport in August during the US evacuation and more recently two Shiite mosques in Kunduz and Kandahar. In doing so, the Islamic State has raised doubts about the ability of the Taliban to stabilise Afghanistan.
Pakistan would likely use a successful Taliban offensive against the jihadist group to push the need for others to also engage with the Taliban.
Pakistan and some other proponents of engagement partly pin their hopes for Taliban moderation on the fact that the group is increasingly populated by a generation that came of age during the US-led occupation but has yet to make its mark.
"Routinely portrayed as archaic and extreme by critics and opponents, the new generation of Taliban are in fact a product of their times: more open to the prospect of gradual social change than their forebears yet politically more militant; English-speaking but mistrustful of the West; well-read yet wary of free expression; keen to help their country move forward but defined by its past," said Afghan journalist Fazelminallah Qazizai.
Mr. Qazizai could well be correct. If he is, the Taliban have so far been unwilling to communicate unequivocally what their 2.0 means. Pledges on women's rights, including secondary and tertiary education, have yet to be fulfilled.
The Taliban botched an opportunity to inspire confidence when the leader of the notorious Haqqani network, acting Afghan interior minister Sirajuddin Haqqani, recently convened family members of Taliban suicide bombers to celebrate the actions of their loved ones.
Rather than apologising to the victims, Mr. Haqqani, who has a US$10 million bounty on his head because of his close ties to Al-Qaeda, told the gathering in Kabul's Intercontinental Hotel that was twice targeted by the group that the bombers' "sacrifices are for religion, for the country and for Islam." He said the Taliban would not have been able to fight the United States without the support of suicide bombers.
Mr. Haqqani may well have been catering to the Taliban's rank and file in a bid to prevent those who may object to gradual social change from defecting to the Islamic State.
If so, Mr. Haqqani was also communicating that the Taliban may for now be in a Catch-22 as they walk a fine line between maintaining some semblance of unity within their ranks and garnering the minimal international confidence needed to address Afghanistan's huge humanitarian and security problems.
After several postponements, the "Punjab Referendum Commission has announced to hold the "Punjab Independence Referendum on October 31, 2021. The Commission has been appointed by the US-based Khalistani separatist group Sikhs for Justice. The Commission" consists of "non-aligned direct democracy experts" who are to organise and hold a referendum on whether Punjab should be independent. The referendum will start in London on October 31 and then take place in other countries, including the US, Canada, Australia, and the region of Punjab, the commission stated.
Commission' chairman M Dane Waters, based at the University of Southern California clarified that the commission's role is to "help the SFJ conduct a referendum that is as consistent with international norms as possible". He added, 'Although a non-governmental and non-binding referendum, the result will be used as the basis for the Sikh community to request an official binding vote from the United Nations on establishing the Indian governed region of Punjab as an independent homeland for the indigenous people of whom Sikhs are the single largest group'. India is irked y the date of referendum, October 31, as on this date anti-Sikh riots, following Indira Gandhi's assassination by his body guards, erupted, leaving 3000 to 17000 Sikhs dead.
India fought tooth and nail to forestall the intended referendum. It sent a dossier to the British government blaming Pakistan and Paramjit Singh Pamma, "an ordinary criminal", for sponsoring the event. The UK rejected the request.
SFJ has promised help and assistance for those seeking visas to come to London to attend the rally. The organisation has booked rooms in a hotel in South all for participants travelling from outside the UK. From Britain's Green Party, which has a lone MP in Westminster, Caroline Lucas and George Galloway, a former MP and former broadcaster respectively, have registered their support for the rally. Lucas said, `Sikh people have a right to determine for themselves whether they want to establish an independent Punjabi state'.
Why India fears the non-binding referendum?
Indian High Commission has planned a counter demonstration at the same venue few hours before the 'Referendum 2020' rally. India is worried that the referendum would open wounds of 1984 anti-Sikh riots.
The riots resulted in genocide of thousands of Sikhs. Not only the Congress Party leaders like Sajan Kumar and Jagadish Tytler but also police colluded with the killers. India's then foreign minister and later prime minister Manmohan Singh said , 'If then home minister Narisamha Rao had paid to IK Gujarat's suggestion to call in the army, the 1984 Sikh riots could have been avoided'.(1984 Sikh riots could have been avoided if Narrasimha Rao had listened to IK Gujaral: Manmohan Singh, India Today December 5, 2019).
Desire for autonomy
Guru Gobind Singh asked Sikhs to adopt Khalsa way of life. At the gathering of 1699, Guru Gobind Singh founded the Khalsa Vani – "Waheguru ji ka Khalsa, Waheguru ji ki fateh". He named all his followers with the title Singh, meaning lion. He also founded the principles of Khalsa or the Five 'K's, kara, kirpan, kachha, kais, and kanga (a wrist bracelet, underwear, long hair and a comb). The five K's have spiritual connotation.
Sikhs have a long history of fighting repression. In 1973, Akali Dal put forward the Anandpur Sahib Resolution to demand more autonomy to Punjab. It demanded that power be generally devolved from the Central to state governments. The Congress government considered the resolution a secessionist document and rejected it.
Jarnail Singh Bhindranwale, a prominent Sikh leader of Damdami Taksal, then joined the Akali Dal to launch the Dharam Yudh Morcha in 1982 to implement the Anandpur Sahib resolution. Bhindranwale had risen to prominence in the Sikh political circle with his policy of getting the Anandpur Resolution passed. Others demanded an autonomous state in India, based on the Anandpur Sahib Resolution.
India used iron fist tactics to gag the demand. The high-handed police treated the protesters (Dharam Yudh Morcha) as ordinary criminals. The Sikh youth retaliated by starting an insurgency. By 1983, the situation in Punjab was volatile.
Operation Blue Star
It was launched (1 June) "to remove him and the armed militants from the Golden Temple complex. On 6 June Bhindranwale died in the operation. The operation carried out in the temple caused outrage among the Sikhs and increased the support for Khalistan Movement.
Indian prime minister Indira Gandhi killed
Four months after the operation, on 31 October 1984, Indira Gandhi was assassinated by her two Sikh bodyguards, Satwant Singh and Beant Singh. Public outcry over Gandhi's death led to the killings of Sikhs in the ensuing 1984 anti-Sikh riots.
Convictions
Very few people were punished. In Delhi, 442 rioters were convicted. Forty-nine were sentenced to the life imprisonment, and another three to more than 10 years' imprisonment. Six Delhi police officers were sanctioned for negligence during the riots. That month, the Karkardooma district court in Delhi convicted five people – Balwan Khokkar (former councillor), Mahender Yadav (former MLA), Kishan Khokkar, Girdhari Lal and Captain Bhagmal – for inciting a mob against Sikhs in Delhi Cantonment. The court acquitted Congress leader Sajjan Kumar. But, upom revision, he was sentenced to life imprisonment. In the first ever case of capital punishment in the 1984 anti-Sikh riots case death sentence was awarded to Yashpal Singh convicted for murdering two persons, 24-year-old Hardev Singh and 26-year-old Avtar Singh, in Mahipal Pur area of Delhi on 1 November 1984. Additional Sessions Judge Ajay Pandey pronounced the Judgement on 20 November 34 years after the crime was committed.
Investigations
Ten commissions or committees were formed to investigate the riots. But, most of the accused were acquitted or never formally charged. The commissions or committees include Marwah Commission, Misra Commission, Kapur Mittal Committee, Jain Banerjee Committee, Potti Rosha Committee, Jain Aggarwal Committee, Ahuja Committee, Dhillon Committee,
Narula Committee, and The Nanavati Commission, The most recent, headed by Justice G. T. Nanavati, submitted its 185-page report to Home Minister Shivraj Patil on 9 February 2005; the report was tabled in Parliament on 8 August of that year.
The Marwah Commission was appointed in November 1984. As Marwah was completing his inquiry in mid-1985, he was abruptly directed by the Home Ministry not to proceed further. The Marwah Commission records were appropriated by the government, and most (except for Marwah's handwritten notes) were later given to the Misra Commission.
The Misra Commission was appointed in May 1985; Justice Rangnath Misra submitted his report in August 1986, and the report was made public in February 1987. In his report, he said that it was not part of his terms of reference to identify any individual and recommended the formation of three committees.
While the commission noted that there had been "widespread lapses" on the part of the police, it concluded that "the allegations before the commission about the conduct of the police are more of indifference and negligence during the riots than of any wrongful overt act."
The Kapur Mittal Committee was appointed in February 1987 at the recommendation of the Misra Commission to enquire into the role of the police; the Marwah Commission had almost completed a police inquiry in 1985 when the government asked that committee not to continue. Although the committee recommended the dismissal of 30 of the 72 officers, none have been punished.
The Potti Rosha Committee was appointed in March 1990 by the V. P. Singh government as a successor to the Jain Banerjee Committee. In August 1990, the committee issued recommendations for filing cases based on affidavits submitted by victims of the violence; there was one against Sajjan Kumar.
The Jain Aggarwal Committee was appointed in December 1990 as a successor to the Potti Rosha Committee. The committee recommended the registration of cases against H. K. L. Bhagat, Sajjan Kumar, Dharamdas Shastri and Jagdish Tytler.
The Ahuja Committee was the third committee recommended by the Misra Commission to determine the total number of deaths in Delhi. According to the committee, which submitted its report in August 1987, 2,733 Sikhs were killed in the city.
The Dhillon Committee, headed by Gurdial Singh Dhillon, was appointed in 1985 to recommend measures for the rehabilitation of victims. Although the committee recommended ordering the (nationalised) insurance companies to pay the claims, the government did not accept its recommendation and the claims were not paid.
The Narula Committee was appointed in December 1993 by the Madan Lal Khurana-led BJP government in Delhi. One recommendation of the committee was to convince the central government to impose sanctions.
Khurana took up the matter with the central government, which in the middle of 1994, the Central Government decided that the matter did not fall within its purview and sent the case to the lieutenant governor of Delhi. It took two years for the P. V. Narasimha Rao government to decide that it did not fall within its purview.
The Narasimha Rao Government further delayed the case. The committee submitted its report in January 1994, recommending the registration of cases against H. K. L. Bhagat and Sajjan Kumar. Despite the central-government delay, the CBI filed the charge sheet in December 1994.
The Nanavati Commission was established in 2000 after some dissatisfaction was expressed with previous reports. The commission reported that recorded accounts from victims and witnesses "indicate that local Congress leaders and workers had either incited or helped the mobs in attacking the Sikhs". Its report also found evidence against Jagdish Tytler "to the effect that very probably he had a hand in organising attacks on Sikhs".It also recommended that Sajjan Kumar's involvement in the rioting required a closer look. The commission's report also cleared Rajiv Gandhi and other high ranking Congress (I) party members of any involvement in organising riots against Sikhs.
Role of Jagdish Tytler
In March 2009, the CBI cleared Tytler amidst protests from Sikhs and the opposition parties.
Concluding remark
At present the Sikhs are distraught by farmers' prolonged protest and pettifoggery among political leaders. Former Punjab chief minister Amarinder Singh' rivals remind him that Pakistani journalist Aroosa Alam, his sweetheart, is a Pakistani agent. Still, the referendum may gain momentum in future.
Did India invade Kashmir?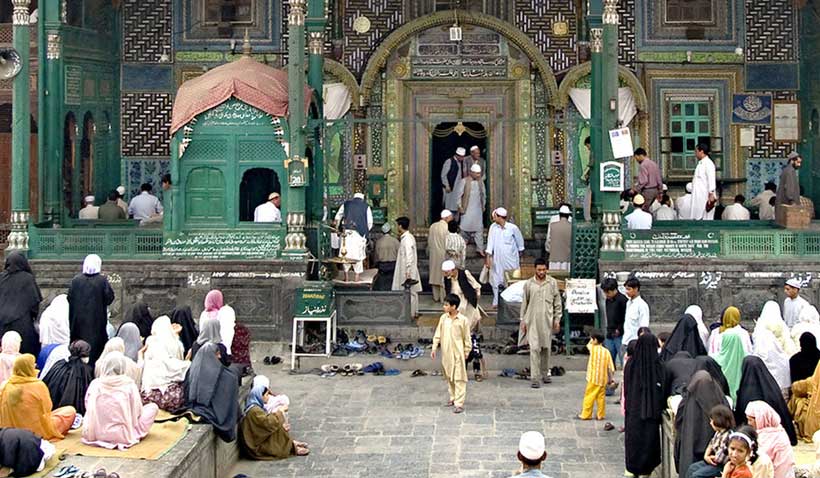 Pakistan has decided to observe 27th October as Black Day. This was the day when, according to India's version, it invaded the disputed Jammu and Kashmir State. India says that Pakistan had earlier entered a lashkar (irregular forces) into Kashmir on 22nd October. But, it is eerie that India never approached the International Court of Justice, as pointed out by Josef Korbel (the author of the Danger in Kashmir), or the United Nations (under Chapter VII of the UN Charter) to get Pakistan declared an aggressor. It approached the UN under Chapter VI of the UN charter (mediation). India's invasion of Kashmir is based on myths .
Myths
India claims that 'Maharaja Hari Singh signed the treaty of accession with the Indian Dominion on October 26, 1947'. As such, India was justified in marching invading Srinagar. . As for the 'accession instrument' argument, curious readers may refer to Alastair Lamb's 'Incomplete Partition, Kashmir – A disputed legacy 1846-1990', and 'Birth of a Tragedy'.
On the question of who the 'aggressor' was, the factual position is that India marched its troops into Kashmir without Maharajah's permission – a blatant act of aggression (Alastair Lamb, 'Incomplete Partition , Chapter VI: The Accession Crisis. Lamb concludes: 'According to Wolpert, VP Menon returned to Delhi from Srinagar on the morning of October 26 with no signed Instrument of Accession. Only after the Indian troops had started landing at Srinagar airfield on the morning of October 27 did VP Menon and MC Mahajan set out from Delhi from Jammu. The Instrument of Accession, according to Wolpert, was only signed by Maharaja Sir Hari Singh [if signed at all] after Indian troops had assumed control of the Jammu and Kashmir State's summer capital, Srinagar.
Lamb regards the so-called Instrument of Accession, 'signed' by the maharajah of Kashmir on October 26, 1947, as fraudulent. He argues that the maharajah was travelling by road to Jammu (a distance of over 350 km). How could he sign the instrument while being on the run for the safety of his life? There is no evidence of any contact between him and the Indian emissaries on October 26, 1947. Lamb points out Indian troops had already arrived at and secured Srinagar airfield during the middle of October 1947. On October 26, 1947, a further airlift of thousands of Indian troops to Kashmir took place.
The UN outlawed the 'accession'; the accession resolution, passed by the occupied Kashmir's 'constituent assembly' is void. Aware of India's intention to get the 'Instrument of Accession' rubber-stamped by the puppet assembly, the Security Council passed two resolutions, Security Council's Resolution No 9 of March 30, 1951, and confirmatory Resolution No 122 of March 24, 1957, to forestall the 'foreseeable accession'. It is eerie to note that the 'Instrument of Accession' is not registered with the United Nations. India took the Kashmir issue to the UN in 1948 under article 35 of Chapter VI which outlines the means for a peaceful settlement of disputes on Jammu and Kashmir State, not under Chapter VII dubbing Pakistan as 'aggressor'. India knew at heart that she herself was an aggressor.
In his books, based on Nehru's declassified papers, speeches and correspondence, Avtar Singh Bhasin debunked Nehru's perfidious failure to hold a plebiscite. In Chapter 5 titled Kashmir, India's Constitution and Nehru's Vacillation (pages 51-64) of his book India and Pakistan: Neighbours at Odd he makes a startling revelation. Nehru discarded Maharajah's and Kashmir assembly's 'accession'; in a letter dated October 31, 1947, addressed to the disputed state's prime minister, he shrugged off 'accession'. He said in the letter, 'after consideration of the problem, we are inclined to think that it [plebiscite] should be held under United Nations' auspices' (p. 28 ibid..). He reiterated in New Delhi on November 3, 1951, that 'we have made it perfectly clear before the Security Council that the Kashmir Constituent Assembly does not [insofar] as we are concerned come in the way of a decision by the Security Council, or the United Nations'(SWJ: Volume 4: page 292, Bhasin p.228). Again, at a press conference on June 11, 1951, he was asked if the proposed the constituent assembly of Kashmir 'decides in favourof acceding to Pakistan, what will be the position?' he reiterated, 'We have made it perfectly clear that the Constituent Assembly of Kashmir was not meant to decide finally any such question, and it is not in the way of any decision which may ultimately flow from the Security Council proceedings'. He re-emphasised his view once again at a press conference in New Delhi on November 3, 1951. He said 'we have made it perfectly clear before the Security Council that the Kashmir Constituent Assembly does not [insofar as] we are concerned come in the way of a decision by the Security Council or the United Nations'. Bhasin points out, 'at a press conference on July 24, 1952, when asked what the necessity of plebiscite was now that he had got [accession by] the Constituent Assembly, he replied "Maybe theoretically you may be right. But we have given them assurance and we stand by it. Bhasin points out Nehru made a 'tactical error', one 'of committing himself to the UN'.Accession documents are un-registered with the UN.
Concluding remarks
India's prime minister Modi cartographically annexed the disputed state, spurning the UN resolutions and the Simla Accord. Let India know that a state that flouts international treaties is a rogue state: pacta sunt servanda, treaties are to be observed and are binding on parties. Mushtaqur Rehman elaborated why Kashmir is the most dangerous place in the world (Divided Kashmir: Old Problems, New Opportunities for India, Pakistan and the Kashmiri People, 1996, pp. 162-163).No talks, no mediation. That is an open invitation to war, perhaps a nuclear Armageddon.