Why Should Malaysian Investors Consider online Businesses?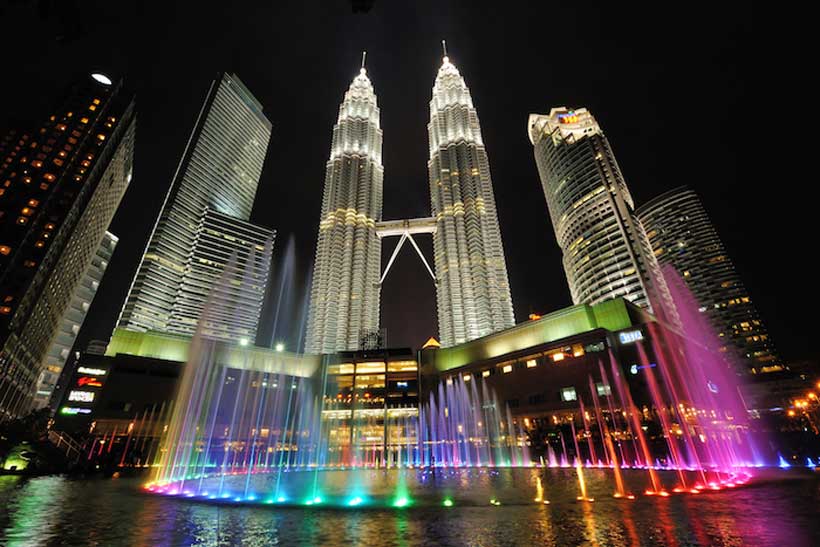 At first glance, it may seem as though Malaysia has been relatively unaffected by Covid-19 (particularly when compared to western countries like the UK and the US). To this end, 8,643 cases have been recorded in the Southeast nation to date, with 121 of these resulting in fatality.
However the pandemic and associated lockdown measures have taken a socio-economic toll in Malaysia, with the nation's influential tourism sector particularly hard-hit.
In this post, we'll appraise this impact in further detail, while asking how the government can lead an economic recovery and creating exciting opportunities for investors within the digital realm.
How has Coronavirus Impacted on Malaysia and the Economy?
In purely financial terms, the first quarter of 2020 saw the Covid-19 outbreak wreak havoc on the Malaysian economy, reducing forecasted growth to a level of just 0.7%.
A further contraction has followed in Q2, although this is expected to represent a turning point in the nation with several areas of the existing economy having now reopened for business.
At the same time, the thriving tourism sector has been decimated by Covid-19 and lockdown measures, declining by a whopping 41.5% during Q1 in relation to the corresponding figures from 2019.
Per capita expenditure in Malaysia showed an associated decline of 7.4% during the same period, reducing the amount reinvested into the national economy and reducing the government's capacity to spend.
This particular issue has been compounded by the roll out of three economic stimulus packages totalling RM295 billion, which represents a huge quantitative easing measure and one that's far larger than anything witnessed before in the region.
With the banking institutions also contributing to the economic stimulus measures, the impact of this increased borrowing will also be felt by households (namely in the form of reduced savings rates and rising inflation).
Have New Investment Opportunities Emerged Online?
Interestingly, the Malaysian economy has followed the example of Vietnam by investing heavily in domestic tourism in the wake of the coronavirus pandemic, creating a scenario where economic activity can be optimised in the near-term.
This highlights how a change in approach can help the nation to drive its economic recovery over time, and there's no doubt that new investment opportunities have emerged following the outbreak.
This not only applies to blue-chip stocks that may have been devalued as a result of Covid-19, but it also enables forex traders to profit by hedging against the Malaysian ringgit.
The plight of this currency has been compounded by the aforementioned stimulus measures, with the ringgit classed as being amongst the worst-performing Asian currencies so far in 2020.
The ringgit has also suffered from declining oil prices, making it vulnerable to declines beyond its 4.23-4.25 USD support level. So, speculating on further declines against the greenback and trigger sustained profits in the current climate.
Investors may also want to target ecommerce brands and markets, with the rate of online shopping having increased incrementally during Q1 and Q2 across the globe.
Make no mistake; some companies have witnessed online sales increases of 43% during the first half of 2020 to date, with growth in excess of 60% during the second quarter alone. This trend is expected to continue in the near-term, as shoppers remain inclined to spend increased amounts online and the threat of additional or regional lockdowns remaining prominent across the globe.
Fewer protections, lower wages, and higher health risks: Homeworking in the COVID era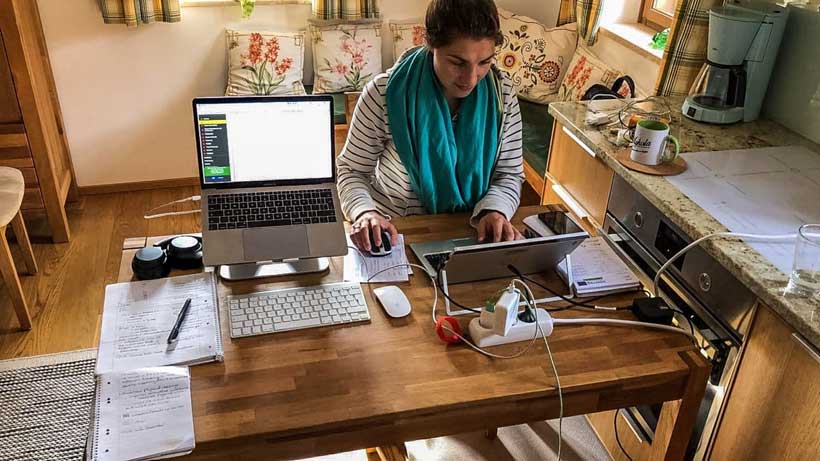 The UN's labour agency (ILO) called on Wednesday for greater recognition and protection for the hundreds of millions of people who work from home, accounting for almost eight per cent of the global workforce even before the COVID-19 pandemic.
Since movement restrictions linked to the global spread of the virus were implement in many countries, the number of people working from home has increased sharply, and that trend is expected to continue in coming years, despite the rollout of vaccines that began in late 2020.
Drop in wages in rich and poor countries
According to a new ILO report, many of these "invisible" workers experience poor working conditions, face greater health and safety risks, and lack access to training, which can affect their career prospects. They are also likely to earn less than their counterparts who work outside the home, even in higher-skilled professions.
"Homeworkers earn on average 13 per cent less in the United Kingdom; 22 per cent less in the United States; 25 per cent less in South Africa; and about 50 per cent in Argentina, India and Mexico", ILO said in a news release on Wednesday.
The report, "Working from home. From invisibility to decent work", also showed that homeworkers do not have the same level of social protection as other workers, and are less likely to be part of a trades union or to be covered by a collective bargaining agreement.
Homeworkers include teleworkers who work remotely on a continual basis, and a vast number of workers who are involved in the production of goods that cannot be automated, such as embroidery, handicrafts, and electronic assembly. A third category, digital platform workers, provide services, such as processing insurance claims, copy-editing, or cutting edge specializations such as data annotation for the training of artificial intelligence systems.
Growth likely to continue
According to ILO estimates, prior to COVID-19, there were approximately 260 million home-based workers globally, representing 7.9 per cent of global employment.
However, in the first few months of the pandemic, an estimated one-in-five workers found themselves working from home. Data for the whole of 2020, once available, is expected to show a "substantial increase" over the previous year, said the agency.
The ILO predicts that the growth of homeworking is likely to continue and take on greater importance in the coming years, bringing renewed urgency to the need to address the issues facing homeworkers and their employers.
Poorly regulated
At the same time, homeworking is often poorly regulated, with little compliance with existing laws, and homeworkers usually classified as independent contractors, which means that they are excluded from the scope of labour legislation. In response, ILO outlined clear recommendations to make working from home "more visible and thus better protected".
Industrial homeworkers should be made part of the formal economy, given legal and social protection, and made aware of their rights, ILO urged. Similarly, teleworkers should have a "right to disconnect", to ensure the boundaries between working life and private life are respected.
The report also urges governments to work closely with workers' and employers' organizations, to ensure that all homeworkers move from invisibility to decent work, "whether they are weaving rattan in Indonesia, making shea butter in Ghana, tagging photos in Egypt, sewing masks in Uruguay, or teleworking in France".
Which jobs will be made obsolete in 2021 by technology
Technology is becoming advanced every day, resulting in a rapid change in world circumstances. Even with professional education becoming more accessible, there is an increase in the fraction of unemployed individuals worldwide. Though, if you look into this yourself and search it online, you will notice many articles explaining and listing the jobs that will be obsolete, but Lottoland has explained their perspective and mentioned the jobs that will be replaced by technology in upcoming decades. So, this article enlists the dropdown thatLottoland looks at more jobs being replaced by technology.
Cashiers being replaced by self-check machines:
With the development of self-made checkout machines, the need for cashiers is becoming extinct. We know that the emerging deadly situation because of the covid virus has compelled millions of people to shop online. Amazon is one of the leading stores that merchandise each and everything. An individual can open the app, search online, and add to the cart. The company delivers the goods at your doorsteps. On the other hand, there is a plausibility that RFID tags will replace both the self-made machines and cashiers.
Newspaper delivery replaced by electronic reading devices:
This one's pretty obvious. Previously, newspaper delivery guys used to dispatch newspapers every morning at your doorstep, but unfortunately, these are gradually being replaced by the mighty internet. Every household has a mobile and internet. It has become effortless for folks to tune in to the latest news by searching online merely. Even the trend of visiting libraries for reading newspapers is also fading gradually.
Travel agents by travel websites:
With the excessive use of the internet, people around have found ways to make things super easy and accessible. Travel agents were previously booked or hired for traveling purposes, but nowadays, numerous travel websites can provide you with every detail on fingertips. Even discounts and packages regarding any foreign trips are available on every social media platform. But on the brighter side, there are still people like business folks or people who want to travel for pilgrimage readily hire travel agents to make all the bookings.
Taxi dispatchers or drivers replaced by mobile apps.
Who doesn't know to use Uber or Careem? It is indeed a fact that a person no longer has to stand on the road and wave to the taxi dispatchers to stop the car and bargain the rate. Everything is arranged online now. This is an excellent convenience for everyone who doesn't own a car and commute to their workplaces via public transportation. Uber drivers are located at every corner globally. All you have to do is book your car, see the fare and wait for it to arrive at your doorstep. And this part doesn't snatch a person's job as a driver. Anyone with a valid driver's license can register at one of these apps, become a car captain, and start earning instantly.
Referee replaced by video cameras or technology:
When it comes to sports, whether it's cricket or a football match, we know how critical the referee's role is. His sole objective is to look at live games and assess every minute. But with the advancement in video technology, there are chances that a referee's job may become obsolete in the coming years. But the importance and value it holds can never be replaced since we know how tactfully a referee works in every game of the show. Even if it is replaced by technology, people will miss the job of a referee and the way he uses it.
Robots replace telemarketers:
It seems like the whole world is going to be replaced by robots. We know that there was a distinctly individual voice behind every marketing object or company in our childhood. And these telemarketers use to guide us out wholly. It was fun. Kids even use to tease them by ringing them over several times, but again technology will replace this sort of employment. Since robots are trained to do human jobs, there is a high possibility that the companies will provide robotic help on call. That's a little off, isn't it?
The everyday individual replaces social media experts:
Previously, unique social media experts communicated their knowledge by assisting people in knowing how social media works. It was indeed a decent job, and many people were pursuing it as a professional career. People used to learn how to operate these platforms, but with the rise of Facebook, Instagram, and Twitter, countless people have learned how to use them and have taught everyone else how to use them. If you wonder who is left and who doesn't know how to run these social media platforms? It is now a simple job. We see bloggers almost at every forum representing the same thing over and over again. So, there's no difference left, which means everybody is a social media expert regardless of the generation.
Deloitte and Tax Analysts Take Great Strides to Increase Tax Policy Transparency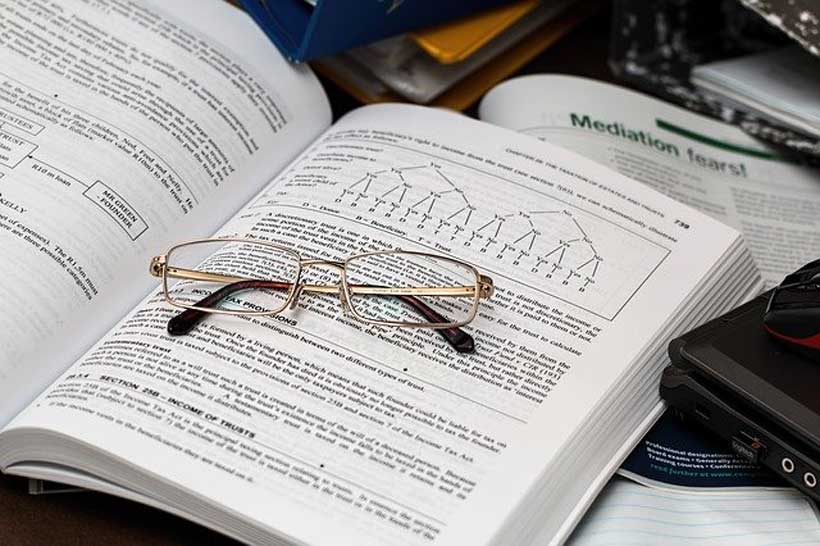 Today Deloitte Tax LLP ("Deloitte") announced an agreement with Tax Analysts, the publisher of the Tax Notes product portfolio, to make the nonprofit's federal tax law library available to the general public. Placing Tax Notes' entire federal tax law library in front of a paywall is a win for tax policy transparency, as it grants the public easy access to timely information and updates on a platform that is intuitive and reliable.
"It has become increasingly challenging for many in the tax profession to find content when they are looking for it. This has been true despite living in an era where vast pools of information are available and should be at our fingertips. Until now, the ability to access current federal tax law required a time-consuming approach of cobbling together information from a variety of sources," said Chuck Kosal, chief transformation officer, Deloitte Tax LLP.
"By teaming with Tax Analysts on this effort, not only are we helping our clients easily access relevant data on federal tax policies impacting their businesses, but we're making an impact on the public at large. This is in keeping with Deloitte's mission to make an impact that matters in the communities where we live and work — in this case, making business-critical federal tax information readily available to those who need it."
"For the last 50 years, Tax Analysts has continuously fought to ensure the disclosure of the IRS's working law. In 1972, the organization obtained public access to private letter rulings and technical advice memoranda, and through the years, engaged in numerous efforts to continue to gain access to guidance documents. It is fitting that Tax Analysts, with Deloitte's support, would be pioneering a project to make that working law publicly available to all. I am thrilled to have engaged with Deloitte on this effort," said Cara Griffith, president and CEO of Tax Analysts.
"Fundamentally, we believe that every U.S. taxpayer should have access to current tax law," added Banks Edwards, managing partner, Washington National Tax, Deloitte Tax LLP. "We are thrilled that our effort with Tax Analysts not only supports their larger effort to bring transparency to tax policy issues, but it also helps alleviate a real pain point for those who have struggled to easily access the most recent tax laws and the Treasury Department's interpretation of them. Deloitte is proud to sponsor Tax Analysts' efforts to offer a real, tangible solution."
Tax Notes' federal tax law library is part of an extensive suite of daily tax news, analysis, research and reference tools. As part of Deloitte Tax's sponsorship, visitors to the site can now access details about the federal code, regulations, and other primary source documents, including the Internal Revenue Code of 1986; proposed, final and temporary regulations; rules for lawyers, accountants and others practicing before the IRS; Treasury decisions, IRS guidance, and private rulings; court and legislative documents; public comments on regulations; rate tables; and other correspondence, press releases and miscellaneous tax documents.