Christian's Miserable plight in Pakistan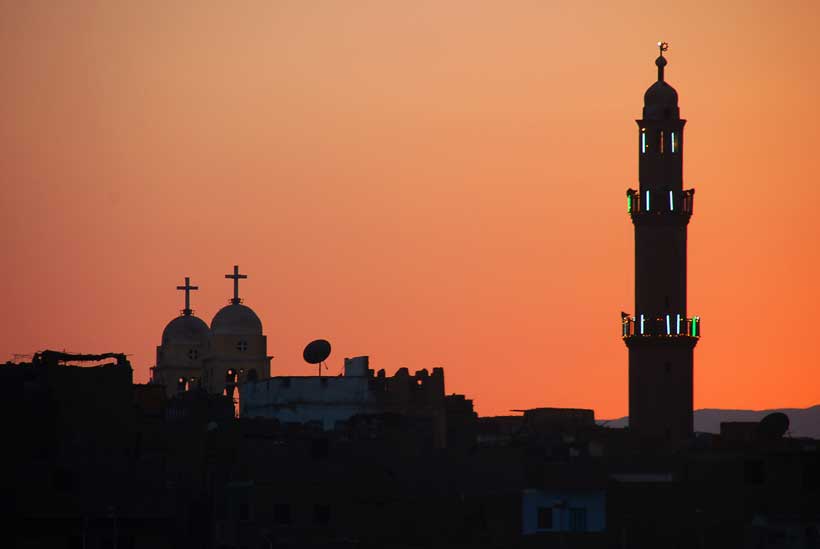 Let's start with the speech of Quaid-i-Azam of 11th August 1947, just 3 days before the inception of Pakistan. He stated, "You are free; you are free to go to your temples; free to go to your mosques or to any other places of worship in the state of Pakistan. You may belong to any religion or caste or creed that has nothing to do with the business of the state." This speech continued to be heard on radio Pakistan till 1957 and since then it has been never heard again. This wonders whether it was done intentionally or not.
Let's leave this topic for a while and let's talk about 3 iconic personalities of Pakistan's history whom I consider highly important to be discussed otherwise our history is incomplete. They are Dewan Bahadur SP Singha, Cecil Chaudhry, and Fazal Elahi. These three personalities voted in favor of Pakistan at the time of the making of Pakistan and helped Pakistan establish as a new state. I have read several books on the History of Pakistan starting from 712 (invasion of Sindh by Mohammad Bin Qasim) to hitherto. The irony is that a limited number of Muslim writers have mentioned their name while mostly Christian writers have mentioned their names in their books about the history of making of Pakistan which is very despondent for Christians.
Now let's talk in the realm of the Constitution of Pakistan. As enshrined in the Constitution of Pakistan in Article 20 which provides for freedom to profess religion and to manage religious institutions, Article 25 which provides for Equality of Citizens, Article 26 which provides for Non-discrimination in respect of access to public places, Article 27 which provides for safeguard against discrimination in services, and Article 30 which provides for the protection of minorities and which is the most crucial one in the aforementioned provisions. Sorry to say but all these provisions are grossly neglected and contravened by government and majority here as well.
Let's move on to the next fiasco which is the current plight of Christian minorities in Pakistan right now. This failure is on account of the government ensuring these provisions to be implemented properly. We are not allowed to profess religion, cannot manage religious institutions, we are not deemed equal citizens, discriminated in respect of access to public places, we are not provided a safeguard against discrimination in services, we are not protected either by constitution and government which I will mention later how. I have myriad of references of different cases in which Christians are persecuted on grounds of their belief, color, religion, etc. but I will mention the recent most one which one of my friends has encountered a few days back.
My friend was having a debate with someone on a very sensitive matter. As they proceeded further, they arrived at a stage where his counter-part intimidated him of an accusation of blasphemy. That person threatened my friend that he will accuse him of blasphemy to get personal vendetta. Worth mentioning here that, that piece of conversation they were having was on texting. My friend while telling his tale to me said that I was wise enough that I responded ingeniously. He replied to him that you, yourself have given me the proof that you will indict me for blasphemy; I have taken the screenshot of your conversation. He said, he has implored twice to National Response Centre for Cyber Crime or Cyber Security Wing but they didn't pay due heed to his dilemma which is very egregious. Is blasphemy law only for minorities that anyone can misapply whenever they want? Is there no penalty for those who exploit this law only to irritate others or to get personal vengeance? Let me mention one thing here that we are not vulnerable to terrorism, India, or any other threat but from such people who use unfair means to get revenge such as misusing such laws.
This takes me to the next point which is contemptuous remarks about Christians. Recently I saw a snapshot of a tweet in which a @bae_zaar named man had written, "I have a joke about Christians but they're busy cleaning gutters." That post compelled me to wonder what we (Christians) have done to them? Why they hate us so much? Why they mortify us? We have done nothing wrong with them in fact; we never pried into anyone's life. I have had shared this picture on my Facebook with some explanation that what Christians have done for this country. Another misery is that majority here blatantly utter derogatory remarks about Christianity and the Holy Bible. Which law has been made in this regard? What punishments are there for such actions? Or majority here are permissible to demean Christian minorities by ridiculing our people, our religion, our Holy Books? But, if a Christian says something about Islam or the Quran, he is subjected to blasphemy. Great! Moreover, we are not even given a chance to prove our innocence, rather killed by fanatics before that.
I would like to cite one very crucial point here, pertaining to Asia Bibi's case. At first, I will denounce this decision. Why, because she spent 8 years of her life in prison, away from her husband, children, parents for a crime which she never had had committed. What punishments does our court have for those who accused her of a phony case? Those people are happily moving around without losing a single penny but Asia Bibi's life has been ruined. In fact, those who stood up in defense of her were assassinated – Salmaan Taseer and Shahbaz Bhatti. Well, when she was acquitted in October 2018 on the basis that there were insufficient shreds of evidence to prove her culpable, countrywide demonstration started to erupt. The important thing is that people started demonstrations – demanding her execution for such a sin which she never had had committed, instead of being happy that she hasn't committed blasphemy. This compels me to think, a Christian would have to die if someone just accuses him of blasphemy whether that person provides evidence or not. Again, Great! What an extremist mindset.
Most recently, a 14-year-old Christian girl, Maria Shahbaz, was abducted in April 2020 from near her residence in the city of Faisalabad and forcefully converted to Islam. Lahore High Court ruled in favor of abductor and stated that she had willingly converted and held that Maria Shahbaz must stay married to alleged abductor, Mohammad Naqash. I can make you count thousands of such incidents such as Khadim Hussain Rizvi in many videos has overtly and confidently labeled Christians Kafir. In one video he was telling a story that one day Christians came to the court of Omar, the second Caliph of Islam, to seek justice. Omar announced his decision saying, 'get lost you Christians'. In the court of Omar, there are rights for animals but not for Christians. They are the ones sowing seeds of hatred among youth for other people and religions. This also forces me to wonder, do they really know their religion or teachings of Islam? As far as I know, no religion teaches odium for other religions. But the situation is different here.
The government has long been narrating that minorities here are being given equal rights but I will burst this myth too. I would suggest them to visit slum areas of Islamabad where Christians are living a miserable life. Forget about other areas. Even in our capital, Christians are living a third-class life. For example, in G8/1, Hansa Colony, Christians are not demanding something very expensive like a house, etc. they are just demanding construction of a bridge over the Nullah Lai which they consider would be a huge breakthrough. A bridge has already been constructed there but its condition is very dilapidated. It can fall anytime and will result in injuries to people. Apart from these, when the government announces posts for a job, it lucidly mentions that Christians are required for sweepers. If this is written on the basis that Christians are mostly uneducated, then the majority here is way beyond in numbers because Christians here are only 2%. These are some examples of Christian's miserable plight in Pakistan.
I urge the government to have some consideration of Blasphemy law. The government should make some provision in this regard to obviate its misapplication so that innocent people can live fearlessly and independently. Only sympathetic rhetoric will do nothing. The government needs to make a stern policy in case of a misapplication of such laws. Christians are prone to such illicit allegations that anyone, anywhere, anytime can accuse them of blasphemy. This is the utmost injustice. We (Christians) demand security of our faith, belief, and life.
Daughters Gone Forever: Forced Religious Conversions
Pakistan, an Islamic Republic, has blatantly discriminated religious rights of minorities. Over the years, the laws and policies associated with religious minorities have shifted from being neutral to becoming biased and prejudiced. The constitution stands for equality of all, irrespective of religion, colour, caste and creed. It also puts emphasis on tolerance and respect of all religions.
However, a rising pattern of forced conversions after 7 decades, in the country is making a mockery of the constitution of Pakistan. They are a violation of fundamental rights specified in the country's constitution. Forced conversion can be defined, in simplest terms as "forced adoption of a different religion under threats, duress and pressure with the use of physical, emotional or psychological violence." The victim is subjugated to mental, emotional and physical abuse involving threats against their loved ones. More than half of these cases involve girls aged below 18.
Pakistani religious minorities face several obstacles and great difficulties in the pursuit of justice. However, in this matter of forced conversions, the victims and its family face a great number of hurdles. When the girls are abducted, kidnapped, forcibly converted and married Muslims, the police and other authoritative bodies turn a blind eye. Even if the case reaches the courts, the lower and higher courts have shown a biased attitude and lack of adherence.
Conversion to Islamic religion is a one-way process, once someone becomes Muslim forcibly or voluntarily, then they can't revert. This is because reversion in Islam is an act of apostasy which is punishable by a death sentence. Role of religious institutions in these cases is another reason for the rapid rise in such incidents. Many religious institutions fail to investigate the nature of the conversion and the reasons behind it. A mere affidavit is provided as a proof for age. Their significance also increases when the conversion certificate issued by the seminary or other religious institutions are used for further investigation by the court and the police.
The role of media is often silent in these cases. The main reason for unreported cases on media is the involvement of powerful religious leaders who pressurise the media to not report the stories. Another factor that limits investigation is the concept of honour among rural families. The victims sometimes themselves with the fear of social stigmatisation, avoid to speak out. This is the reason that majority of such incidents go unreported. The Peoples Commission for Minorities' Rights and the Centre for Social Justice gave a report of 156 incidents of reported forced conversions between 2013 and 2019 (Jahangir 2020). The actual number can be much higher as many cases are not reported by the police.
Many claim that the converts turn to Islam by choice, not by force. A very disturbing fact about this inhumane activity is, the girls that are converting are largely underage. Many girls are as young as 12 years. Even in some cases where force is not used, it still cannot be regarded as consent as in case of minors this is rather a compulsion than consent.
The social issue is faced by all the religious minorities, but in particular, it is the most serious problem for Christian and Hindu women and girls.
Forced conversions are an emotional issue for the people of Sindh. An estimated 4.5 million Hindus live in Pakistan, the majority of them are residing in the South Eastern province. These cases are the most vulnerable and persecuted there. At the time of partition, the well-established Hindus of Sindh migrated to India and the remaining became a minority in the newly independent state. The increasing number of forced conversions violate Section 3 and 4 of Sindh Child Marriages Restraint Act 2013, which sets 18 years as the minimum marriage age. (University of Birmingham, 2018)
One such case, was the case of Rinkle Kumari belonging to Ghotki. In February 2012, the young Hindu girl was found missing by her father. Rinkle's family was informed through a phone call about her conversion. Despite the fact that, numerous times in Sakkar Police Station and almost all court proceedings, she cried and begged to go home with her parents, the husband was allowed to take her home. In April 2012 when she appeared in Supreme Court and her birth certificate which proved that she was below 16 years old, indicated that her marriage was illegal, was not taken into account. In Sindh, marriages below the age of 18 had been outlawed. The only statement about her going with the husband was accepted based on her faith. This case was one of the rare ones that attracted public attention to the issue of security and basic human rights of Pakistan's Hindu communities. This also bought attention to the absence of legally-binding Hindu Marriage Act.
In 2017, finally, the Hindu Marriage Act was passed in 2017 which regulated the Hindu marriages and also catered to the problem of forced conversions in Sindh. The Sindh government has twice attempted to outlaw forced conversions and marriages, including 2016 bill introduced by Sindh Provincial Assembly that has not been passed yet. Protection of Minorities Bill, that sets 18 years for conversions was unanimously passed by the Sindh Assembly, but religious parties the bill against forced conversions rejected it and threatened to besiege the assembly. The had objection with age limit for conversions. The same bill was revised in 2019, but again protests by religious parties hurdled the process.
The members of Christian community can be characterised as the socio-economically marginalised group of the society. Most labourer's belong to religious minorities that are majority Hindus in Sindh and Christians in Punjab. These labourers are subjected to physical abuse, human trafficking and economic exploitation. Just like Hindus, forced conversions are an emotive issue for Christians of Punjab too.
Tania, a 22-year-old Christian girl. She was kidnapped on 20 May, 2012 from Nankana City on her way to home from her job. The request of FIR was repeatedly refused by the police. The intervention of prominent lawyers and an influential figure, who was the ex-mayor of the local Union Council helped Tania's family in registering FIR. (Movement for Solidarity and Peace 2014)
It was unfortunately then revealed then that before being forcibly converted and married, she was sold and trafficked twice by the abductors. After extensive negotiations between the former mayor, on family's behalf and the traffickers, who demanded Rs.90,000, the girl was then recovered. When recovered, she showed signs of severe physical, emotional and psychological abuse. This case demonstrated another example where the police lacked authority and control. If the family did not have influential bodies on their side, they would have lost their daughter forever.
Another example is a very recent case of another young Christian girl, Arzoo Masih, 13-year-old was kidnapped and married to a 44-year-old Muslim man. Even though, ‌the Church documents and verified form-B clearly showed that she was 13 and a 6th-grade student, police said the girl was 18-year-old and had willingly converted.
Cases of forced conversions and forced marriages that are reported also highlight the underlying common factors that make religious minorities more vulnerable. The case of Tania shows evidence that forced conversions provide a masquerade for more pervasive crimes such as sexual exploitation, child abuse, prostitution, human trafficking and hurdles of justice. All of this, as a whole, has left a detrimental effect on the social and economic wellbeing of minorities.
To tackle this social issue serious steps, need to be taken by the government. The first and foremost measure taken towards such cases is for the Sindh Criminal Law (Protection of Minorities) Bill to become law. The Bill addresses many issues related to forced conversions. It should not only be instituted in Sindh, but attempts should be made to introduce it in National Assembly, Punjab and across Pakistan to help religious minorities. It is also crucial to put attention on failures of the institutional protection of human rights.
The lethargic nature of our governmental system and official institutional bodies is the leading source of numerous problems in the country. It is vital for the government to ensure a faster response system by the police and the criminal justice system. Federal and State governments should guarantee proper legal protection and proceedings are available to the minor religious communities, especially in rural areas.
The socio-economic and cultural position of the religious minorities especially Hindus and Christians should be enhanced. They are mostly found at the bottom of the socio-economic tier which leaves them in a vulnerable position. To deal with this problem, equal access to jobs, education, government positions should be made. Cultural and religious beliefs are strongly engraved in society than in laws. So, in order to mitigate this problem, cultural, societal and religious means should be used. Religious influential leaders should emphasize that conversions should occur without force and compulsion.
Custodians of Islam, changing their Avatar
If we peek into the historical traces, it could be seen that the world has fought more wars on religion or for their state's dignity and integrity than any other reason. It is mainly because accepting others ideologies either its religious or national, it's hard to accept and this is at present the prevailing issue if someone looks deeper into the complex picture of geo-politics.
United Arab Emirates has passed new laws that have shocked the entire Muslim world. The Arab World has also been perceived as the "custodians of Islam" and other Muslim countries have look towards for the perfect implementation of misinterpreted "Islamic values", ignoring the fact that mainly the values followed in the Arab world are Arabic not Islamic. There is huge difference among two interpretations.
UAE has recently relaxed its social constraints. These constraints that served as a shield from adopting the un-Islamic practices and pro-western values. UAE has allowed couples to cohabit; it has allowed drinking without fear of punishment. Lastly it has also it put off the honor crime from its menu means; they have criminalized the act of honor killing. The decision of UAE to revamp its policies depicts that UAE has chosen a "new" avatar, a more pro-western avatar, leaving the Islamic values behind. The broadening of personal freedoms reflects that UAE is on its new journey to change its society at home.
After the announcement of new laws it seems as if United Arab Emirates is more focus on shifting their oil dependent economy or other industries. This includes inviting the high-flow of Israel and Western investments into their country at the cost of anything. They are aiming to boost UAE is the skyscraper tourist destination for Western tourists and fortune seekers, businesses regardless of its "legal hard-line Islamic System."
Moreover, the major revamps came particularly right after the historic U.S brokered deal to normalize relations between UAE and Israel. The future will reveal but it can be foreseen that the days of monarchy are coming to end. It won't happen in few years; it will take time but is surely going to happen. The decades old filthy rich monarchy will be replaced by "Democracy" for sure.
Other than the UAE, the Kingdom of Saudi Arabia is also on the same journey. The new monarch King Muhammad Bin Salman is also tilted towards "Western culture" and more "Liberalist thoughts and values". He is also more inclined to bring on more liberal structures in their country, for examples recently Saudi Arabia has given more freedom to women for driving and is allowed to work with men at offices or any other workplaces. These drastic changes were considered as an impossible task to do but things are changing rapidly.
The question to ask is, now where would Pakistan tilt? Whose society would Pakistan look upon as the guardian and custodians of Islam and its Islamic values? The Arab countries have also had massive influence upon the Pakistani society particularly in religious terms. Pakistan has to bear the cost of "Wahabbism" clashing with "Shiaism" and other Islamic sects that were mainly brought by the Arabs into the country.
Many Pakistanis have considered the Arabs as their ideal and the Arabian society as an ideal society to live in. I have also heard people giving examples of "Islamic system of Saudi Arabia" and how loyal they are to the "Islamic values". They are also perceived as the "Guardians" and "Custodians" of Islamic values. But now as they are inclined or totally moving towards Western system, would Pakistan also opt for liberalism in their country?
As there has always been an environment of confusion in the Pakistani society. This confusion is, wither to opt for democracy or go for an Islamic system. This has created a sharp separation in the Pakistani society, the one struggling to go totally Western (far-left), and the others trying to preserve the Islamic system (far-right).
After United Arab Emirates new laws, this question is becoming more complex. The transformation of United Arab Emirates adoption of Westernized values shows that it is only the Muslim world leaving its values behind and moving towards a borrowed baggage of cultures and values. The future will disclose that who will sit on the throne of "Custodian of Islam". Till now the changing geo-political situation shows that it is Turkey that is striving to go for this throne.
On the current politics of Arab powers I would say, "A tree's beauty lies in its branches, but its strength lies in its roots," rightly said by Matshona Dhliwayo.
Death of a Living Goddess and an Unfair verdict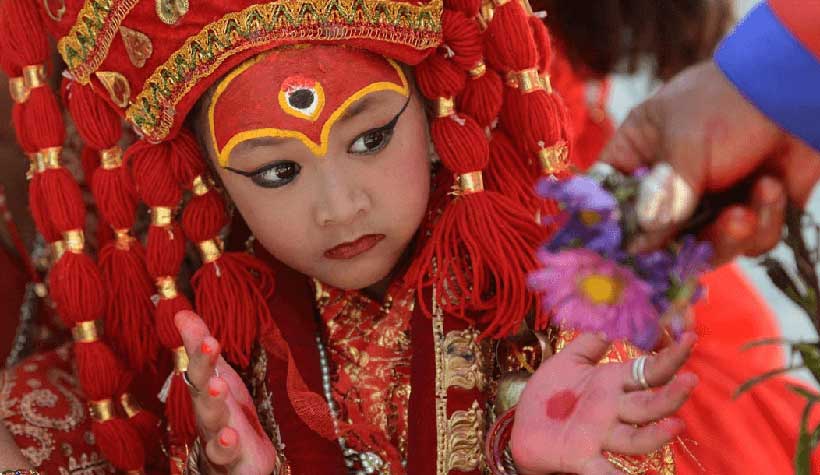 The Living Goddess of Nepal (Kumari), a prepubescent girl child, possessing divinity is a well established and widely held belief. She is worshipped so long as her virginity remains intact and dismissed when she starts to menstruate. By all accounts, the reason she is highly revered has much to do with her virginity as the loss of holy status is inevitable after the first menstrual blood. Strong voices regarding child and human rights raised so far have brought remarkable reforms in Kumari practice; yet the elephant in the room, her dethronement after puberty, undeniably a serious problem, is often downplayed. The supposed divinity of the Goddess and it's connection with pubescence, as outrageous as it sounds, triggers a couple of very important questions. Does the Living Goddess really possess divinity? More importantly, must not we ponder and assess the eventual end of her divinity?
The 19th century famous German philosopher Friedrich Nietzche declared– God is dead — a metaphor used to describe the gradual decline of faith in God. The philosopher attributes the advent of Scientific revolution and Age of reason in bringing an end to the existence of God, thanks to rational arguments and modern inventions or discoveries. Unlike the death of Western God, the Living Goddess of Nepal, or her holiness to be precise, meets a surprising death(end), figuratively speaking, at the hands of first menstruation. Sadly, just a few drops of innocent and natural blood, with rosy prospects of procreation and motherhood, is believed to have committed a grave crime that a verdict was passed against it long ago — puberty ends divinity.
Moreover, proclaiming divinity's end, as soon as Kumari reaches adolescence, she is replaced by another "virgin" child. Even though blood oozing from any part of the body due to cuts or wounds leads to Goddess' dismissal, the menstrual blood in every occasion has turned out to be most fatal. To confirm this we can check the numbers of all former Kumaris, and should not get startled if considerable cases are associated with their first period. Matina Shakya(2008-2017) was replaced in 2017 by Trishna Shakya (2017-present), after puberty ended her nine-year reign. When the same phenomenon hit Preeti Shakya (2001-2008) in 2008, she was shown the door to an anonymous life in the suburbs. Likewise, in 2010 the divine life for Chanira Bajracharya finished abruptly at 15, on the day she first menstruated and Samita Bajracharya(2010-2014) was appointed the new Kumari of Patan City in her place. It is a pity that once highly hailed all-powerful Goddess, sooner or later becomes a "nobody", useless and mere mortal. Devotees accustomed to bow down before the deity in the hope of blessings are certainly baffled when simple biological blood brings her supreme divinity to its knees.
What would be the general frame of her mind and psychological state when the child realizes that fending off the imminent demotion is far from possible? Gripped by trepidation, she would definitely not want the undesirable menstruation, the antagonist, to come and take away her most cherished goddess status. Samita was in total shock and emotional at her dismissal following the start of her first period. Similarly, Preeti couldn't help shedding tears when her term ended at 12 ,and banished out of the paradise, because of approaching menstruation, which is considered as flawed. This is highly likely to leave a false impression in the mind of a demoted child and the collective consciousness of people. To them puberty or "supposed" impure blood must appear a nemesis of Kumari, a nasty thing that ends her holiness.
God/Goddess' existence is an unsolved riddle, yet lives of many great sages and mystics throughout the history of Indian subcontinent — Gautam Buddha, Mahavira, Shivapuri Baba, Meera Bai, Lalleshwari, Anandamayi Ma and so on — convince godliness being a possible phenomenon. With no single exception these humans share two things in common; years of spiritual endeavours and eventual mystical/godliness experience. On the contrary, a girl child is expected to fulfill 32 physical qualities, before worshipped as a Living Goddess. Whether the girl child reaches the same transcendental state as the other divine beings shall always remain a debatable issue. Giving a benefit of doubt, for argument's sake, we can assume that Kumari's divinity is no lesser than those of highly revered personages. But would it be judicious to believe that a temporary biological phenomenon is capable of ending divinity permanently?
In fact, literature on religion, spirituality and mysticism show that divinity is imperishable once obtained, which can be attested by the lives of human-turned holy beings. Thus what fizzles out at puberty's touch, as in the case of Kumari, must be undeniably spurious and impotent . Above all, it is one thing to enjoy the prerogative of a goddess on chastity grounds but quite another to embark upon a spiritual journey and thereby attain godliness. Maybe the holiness does not exist inside the Living Goddess as believed and claimed, not at all, hence skepticism justified. Or perhaps it was there in profusion, but insofar as Nepalese society is accustomed to find coexistence of divinity and impure blood unbearable, it must have convinced us of the latter's seemingly antagonistic role.
Challenging the popular yet pernicious existing belief that first menstruation ends divine power, I emphatically advocate that it is high time puberty is acquitted from a crime it "never" committed. Needless to say, since the inception of Kumari custom and up until the 21st century, Nepalese society's fervent endorsement of such belief coupled with their reluctance to point fingers against the traditional practice certainly consolidated the superstition for many centuries. It "might" be our rights to continue long held old traditions and worship girl children in the form of goddesses, regardless of some compromises with their child and human rights. But we are not in the least entitled to mercilessly dethrone them under a completely false or trifle pretext. More importantly, we are not at liberty to dub a harmless biological phenomenon with an undeserved ugly reputation, on account of our illogical blood(menstrual) phobia. How many years or decades more it will take before we realize that menstruation is by no means impure, inauspicious and unholy? Although the divinity of the Living Goddess appears disputable, one thing seems as clear as crystal, that the verdict passed against innocent pubescence to date was downright unfair. Unfortunately, the apotheosis of a girl child(woman) to a Living Goddess status is undermined by the fact that the Kumari practice explicitly condemns menses, an integral aspect of womanhood.