Christian's Miserable plight in Pakistan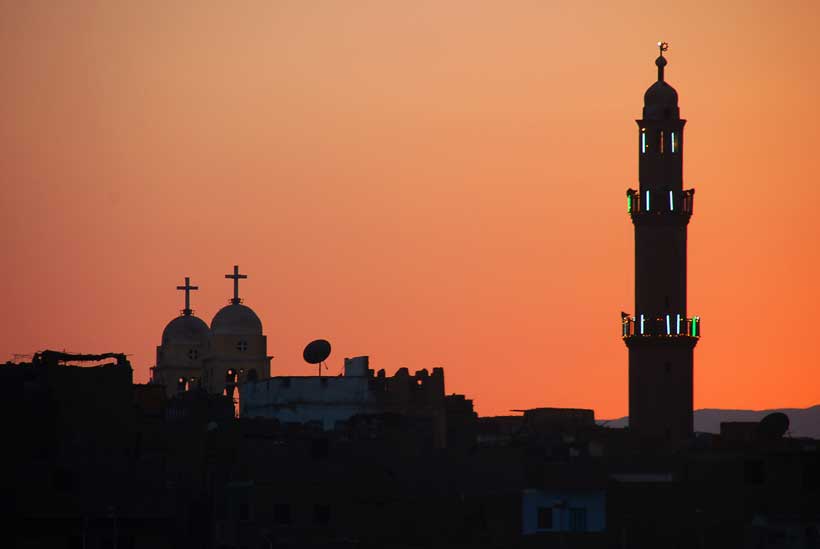 Let's start with the speech of Quaid-i-Azam of 11th August 1947, just 3 days before the inception of Pakistan. He stated, "You are free; you are free to go to your temples; free to go to your mosques or to any other places of worship in the state of Pakistan. You may belong to any religion or caste or creed that has nothing to do with the business of the state." This speech continued to be heard on radio Pakistan till 1957 and since then it has been never heard again. This wonders whether it was done intentionally or not.
Let's leave this topic for a while and let's talk about 3 iconic personalities of Pakistan's history whom I consider highly important to be discussed otherwise our history is incomplete. They are Dewan Bahadur SP Singha, Cecil Chaudhry, and Fazal Elahi. These three personalities voted in favor of Pakistan at the time of the making of Pakistan and helped Pakistan establish as a new state. I have read several books on the History of Pakistan starting from 712 (invasion of Sindh by Mohammad Bin Qasim) to hitherto. The irony is that a limited number of Muslim writers have mentioned their name while mostly Christian writers have mentioned their names in their books about the history of making of Pakistan which is very despondent for Christians.
Now let's talk in the realm of the Constitution of Pakistan. As enshrined in the Constitution of Pakistan in Article 20 which provides for freedom to profess religion and to manage religious institutions, Article 25 which provides for Equality of Citizens, Article 26 which provides for Non-discrimination in respect of access to public places, Article 27 which provides for safeguard against discrimination in services, and Article 30 which provides for the protection of minorities and which is the most crucial one in the aforementioned provisions. Sorry to say but all these provisions are grossly neglected and contravened by government and majority here as well.
Let's move on to the next fiasco which is the current plight of Christian minorities in Pakistan right now. This failure is on account of the government ensuring these provisions to be implemented properly. We are not allowed to profess religion, cannot manage religious institutions, we are not deemed equal citizens, discriminated in respect of access to public places, we are not provided a safeguard against discrimination in services, we are not protected either by constitution and government which I will mention later how. I have myriad of references of different cases in which Christians are persecuted on grounds of their belief, color, religion, etc. but I will mention the recent most one which one of my friends has encountered a few days back.
My friend was having a debate with someone on a very sensitive matter. As they proceeded further, they arrived at a stage where his counter-part intimidated him of an accusation of blasphemy. That person threatened my friend that he will accuse him of blasphemy to get personal vendetta. Worth mentioning here that, that piece of conversation they were having was on texting. My friend while telling his tale to me said that I was wise enough that I responded ingeniously. He replied to him that you, yourself have given me the proof that you will indict me for blasphemy; I have taken the screenshot of your conversation. He said, he has implored twice to National Response Centre for Cyber Crime or Cyber Security Wing but they didn't pay due heed to his dilemma which is very egregious. Is blasphemy law only for minorities that anyone can misapply whenever they want? Is there no penalty for those who exploit this law only to irritate others or to get personal vengeance? Let me mention one thing here that we are not vulnerable to terrorism, India, or any other threat but from such people who use unfair means to get revenge such as misusing such laws.
This takes me to the next point which is contemptuous remarks about Christians. Recently I saw a snapshot of a tweet in which a @bae_zaar named man had written, "I have a joke about Christians but they're busy cleaning gutters." That post compelled me to wonder what we (Christians) have done to them? Why they hate us so much? Why they mortify us? We have done nothing wrong with them in fact; we never pried into anyone's life. I have had shared this picture on my Facebook with some explanation that what Christians have done for this country. Another misery is that majority here blatantly utter derogatory remarks about Christianity and the Holy Bible. Which law has been made in this regard? What punishments are there for such actions? Or majority here are permissible to demean Christian minorities by ridiculing our people, our religion, our Holy Books? But, if a Christian says something about Islam or the Quran, he is subjected to blasphemy. Great! Moreover, we are not even given a chance to prove our innocence, rather killed by fanatics before that.
I would like to cite one very crucial point here, pertaining to Asia Bibi's case. At first, I will denounce this decision. Why, because she spent 8 years of her life in prison, away from her husband, children, parents for a crime which she never had had committed. What punishments does our court have for those who accused her of a phony case? Those people are happily moving around without losing a single penny but Asia Bibi's life has been ruined. In fact, those who stood up in defense of her were assassinated – Salmaan Taseer and Shahbaz Bhatti. Well, when she was acquitted in October 2018 on the basis that there were insufficient shreds of evidence to prove her culpable, countrywide demonstration started to erupt. The important thing is that people started demonstrations – demanding her execution for such a sin which she never had had committed, instead of being happy that she hasn't committed blasphemy. This compels me to think, a Christian would have to die if someone just accuses him of blasphemy whether that person provides evidence or not. Again, Great! What an extremist mindset.
Most recently, a 14-year-old Christian girl, Maria Shahbaz, was abducted in April 2020 from near her residence in the city of Faisalabad and forcefully converted to Islam. Lahore High Court ruled in favor of abductor and stated that she had willingly converted and held that Maria Shahbaz must stay married to alleged abductor, Mohammad Naqash. I can make you count thousands of such incidents such as Khadim Hussain Rizvi in many videos has overtly and confidently labeled Christians Kafir. In one video he was telling a story that one day Christians came to the court of Omar, the second Caliph of Islam, to seek justice. Omar announced his decision saying, 'get lost you Christians'. In the court of Omar, there are rights for animals but not for Christians. They are the ones sowing seeds of hatred among youth for other people and religions. This also forces me to wonder, do they really know their religion or teachings of Islam? As far as I know, no religion teaches odium for other religions. But the situation is different here.
The government has long been narrating that minorities here are being given equal rights but I will burst this myth too. I would suggest them to visit slum areas of Islamabad where Christians are living a miserable life. Forget about other areas. Even in our capital, Christians are living a third-class life. For example, in G8/1, Hansa Colony, Christians are not demanding something very expensive like a house, etc. they are just demanding construction of a bridge over the Nullah Lai which they consider would be a huge breakthrough. A bridge has already been constructed there but its condition is very dilapidated. It can fall anytime and will result in injuries to people. Apart from these, when the government announces posts for a job, it lucidly mentions that Christians are required for sweepers. If this is written on the basis that Christians are mostly uneducated, then the majority here is way beyond in numbers because Christians here are only 2%. These are some examples of Christian's miserable plight in Pakistan.
I urge the government to have some consideration of Blasphemy law. The government should make some provision in this regard to obviate its misapplication so that innocent people can live fearlessly and independently. Only sympathetic rhetoric will do nothing. The government needs to make a stern policy in case of a misapplication of such laws. Christians are prone to such illicit allegations that anyone, anywhere, anytime can accuse them of blasphemy. This is the utmost injustice. We (Christians) demand security of our faith, belief, and life.
Fostering Inclusivity: Spiritual Discovery in International Ethics and Diplomacy
The concept of inclusion and understanding is not a new-age phenomenon but an essential aspect of any discussion and dialogue that aims to unite diversified perspectives. In the international sphere, especially diplomacy, this inclusivity and understanding take a prime role in fostering meaningful conversations, leading to significant breakthroughs in relations.
Recognising Spiritual Impact
Spirituality significantly influences diplomatic interactions. Intrinsically human, spirituality shapes our values, beliefs, and visions. In diplomacy, this force becomes influential as countries shape their national ethos influenced by dominant spiritual or religious sentiments. And the teachings of TheosU about inclusivity and multi-religious dialogues may lead to increased harmony.
Contextualising Spirituality
Spirituality varies across cultures and nations, shaping unique patterns of thoughts and behaviors. Understanding these dynamics aids in comprehending international ethics and its application in diplomatic scenarios.
The Intersection of Spirituality and Diplomacy
Here's where we delve into the realm of spiritual diplomacy. This involves integrating an understanding of various religious sentiments into diplomatic practices.
Features of Spiritual Diplomacy
Essential aspects of spiritual diplomacy involve fostering cross-cultural dialogue and creating relationships through mutual respect for religious beliefs.
Harmony in Heterogeneity
As a proponent of spiritual diplomacy, one key goal is to maintain harmony amidst what is known as heterogeneity – keeping peace in the face of conflicting religious or spiritual views requires careful negotiation within ethical boundaries.
Ethical Implications in Spiritual Diplomacy
A good negotiator understands meeting ethical implications involves grasping unspoken norms that are part and parcel of societal standards formed by dominant religions.
Technology will play a big part in ethical considerations also. There are now online Bible lessons and lectures on religious scriptres. However, care must be taken to foster inclusivity and non-religious spirituality.
Role of Mindfulness and Compassion
Mindfulness techniques can be your aids to provide balanced judgments while facilitating negotiations between contrasting faiths. Developing compassionate awareness helps you form an enlightened understanding essential for meaningful interfaith encounters.
Respecting Diverse Beliefs and Inclusivity
Walking the tightrope between various faiths requires careful, respectful navigation to avoid discord or antagonism. Migration is a hot topic. And making a plan for inclusion for all regardless of nationality or religion is a worthy goal.
Understand the need to unpack biases posing as significant hurdles to foster unbiased dialogues while at the same time planting seeds of empathy over intolerance.
Influencing International Relations Through Spirituality
Understanding how different religious practices can affect daily political affairs is integral to handle international relations effectively. Promoting balance within global interactions infuses inclusivity into standard diplomatic routines ensuring valuable room for diverse perspectives.
A Bridge Between Conflicting Ideologies
Spirituality may not strike as a critical aspect when one thinks about diplomacy; however, it plays a crucial role in bridging gaps that ideological differences may bring. The aim of diplomacy is to further one's goals.
With nations often defined by their unique spiritual and cultural ethos, failing to incorporate these valuable insights can run the risk of misinterpretation and conflicts.
Therefore, spiritual diplomacy emerges as a bridge that connects these different ideologies through a common route of mutual respect.
Acknowledging Diversity: The First Step Towards Inclusion
Inclusion starts with acknowledging diversity. Recognising that religious beliefs are deeply personal yet universally present in various forms provides individuals the strength to appreciate diversity. Religious diplomacy has come to the forefront in recent times.
While discussions can reinforce stereotypes or misunderstandings about other faiths, they also have the potential to be valuable tools in debunking these biases and promoting an inclusive environment where diverse religious outlooks can coexist.
Ensuring Fairness Across All Faiths
Emphasising inclusivity goes hand-in-hand with ensuring equality across all faiths amidst diplomatic relations. It helps condition the diplomatic realm into more than merely a negotiation table but transforms it into an arena where sacred values are exchanged and appreciated.
This advocacy sets a precedent in international relations valuing human dignity over regional divisions.
The Art of Mindfulness & Compassion in Diplomacy
Understanding one's biases is the first step towards cultivating inclusive dialogues based on empathy rather than contention in today's interconnected world.
Familiarising oneself with mindfulness techniques can aid diplomats in maintaining equanimity while navigating sensitive interfaith discussions. Inculcating compassion even beyond personal beliefs fosters an atmosphere of dialogue rooted in tolerance, leading towards prosperous international ties.
Challenges Along the Path
The initiative towards promoting inclusive spirituality is not free from obstacles. Culture resistance, societal prejudices, and stereotypes serve as formidable challenges to implementing inclusive spirituality in diplomacy.
These factors require persistent efforts to dismantle. It involves replacing age-old misconceptions with facts and maintaining open-mindedness for welcoming wisdom from all religious circles.
Summary
In conclusion, nurturing the harmony between spirituality, ethics, and diplomacy emerges as a potent tool in international relations. It attests to the power of collaboration and mutual respect in an increasingly diverse world.
By embracing this inclusive spiritual diplomacy, countries can create spaces for genuine dialogue and understanding among different faiths, encouraging peaceful collaborations and productive resolutions.
Congeniality Between Islam and Democracy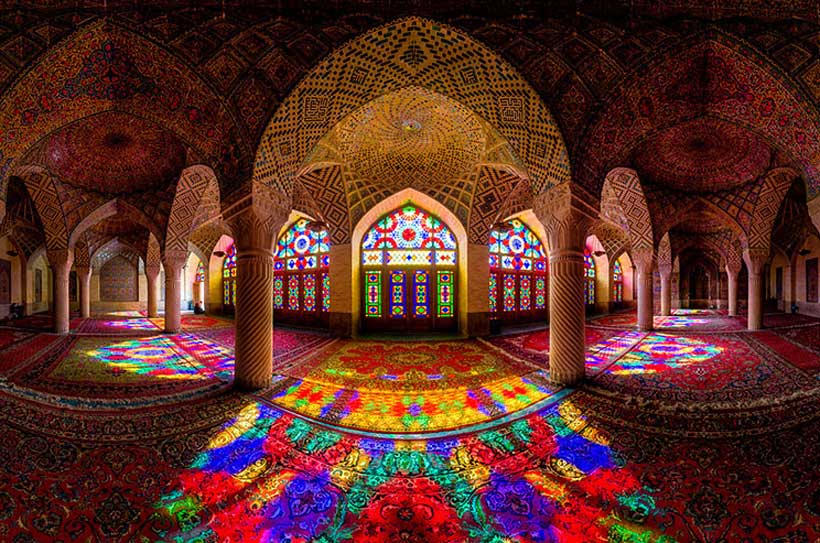 In the contemporary era, compatibility between Islam and democracy is one of the most recent and controversial debate. Diverse opinions are found but to effectively compare the congeniality between the two, one should first understand democracy and its features then compare this political system with Islamic governance. Democracy as a model of self-government can co-exist with Islam because they have principles like separation of powers, checks and balance, legitimacy, constitution, accountability and protection of human rights in common.
About half of the states today have democratic form of government. Starting as Athenian form of direct democracy in 15th century to today's representative and liberal forms of democracy (indirect democracies), a number of states have gone through democratization. It has spread beyond Western Europe to Southern Europe, Eastern Europe, Latin America, (most) Asia and Africa. When Soviet Union collapsed, democracy trampled communism. The soviet allies, that practiced communism, adopted democracy as solution for modernity and freedom. Democracy also advanced to Middle East in the hopes of end of dictatorship, but there, it got rejected. It led to the idea that Islam can never be compatible with democracy. However, recent happenings in Tunisia, Libya and Egypt have raised this question once again. This leads to the assumption that democracy is static and cannot adopt other cultures, which is not true because we see evolution in west which embraced of democratic principles.
In theoretical application of Islam, Middle Eastern Countries do understand and appreciate democratic process and its meaning in their own unique way. Then why Muslims Countries have not been democratized? This leads to question of the compatibility between Islam and democracy. West believes that attachment of religious values to democratic government is contagious but there are a number of values common in Islam and democracy which make them compatible. For this reason first we should understand what is democracy and its features and then what similarities exist between Islam and Democracy.
According to President Abraham Lincoln, in his famed 1863 Gettysburg Address may have best-defined democracy as a "…government of the people, by the people, for the people…".The core principle of democracy is self-rule. The basic features of democracy are separation of powers, checks and balances, existence of constitution, periodic elections and protection of fundamental rights.
There are a number of Muslim like Ahmad Moussalli and Muhammad Asad and Non-Muslim scholars who talk about compatibility of the two. They give importance to the principles of consultation, people's will, transparency, and Accountability. For example, Robin Wright, a well-known American expert on the Middle East and the Muslim world writes: "neither Islam nor its culture is the major obstacle to political modernity". John O. Voll and John L. Esposito, two bridge-builders between Islam and the West articulate: "The Islamic heritage, in fact, contains concepts that provide a foundation for contemporary Muslims to develop authentically Islamic programs of democracy."
Below are the similarities between Islam and Democracy.
Constitutional Government: Like democracy, Islamic governance is fundamentally a "constitutional" government, in which the constitution reflects the agreement of the governed to govern according to a specified and agreed-upon framework of rights and duties. For Muslims, the constitution is based on the Qur'an and Sunnah. No authority, other than the governed, has the authority to repeal or amend such a constitution. As a result, Islamic administration cannot be despotic, hereditary, or militaristic in nature. Such a government structure is egalitarian in nature, and egalitarianism is one of Islam's defining characteristics. It is also commonly agreed that the Islamic republic in Medina was founded on a constitutional foundation and a pluralistic framework that included non-Muslims.
Participatory: An Islamic political system is participative. The system is participatory from the establishment of the institutional structure of governance to its operation. It means that leadership and policies will be implemented with complete, gender-neutral participation of the governed through a popular electoral process. Muslims can use their ingenuity to institute and continuously enhance their systems, based on Islamic precepts and human experience to date. This participation feature is actually Islamic Shura (consultation).
Accountability: This is a necessary corollary to a democratic system. Within an Islamic system, leaders and those in positions of responsibility are held accountable to the people. According to the Islamic framework, all Muslims are answerable to Allah and his divine guidance. However, this is more in a theological sense. People are the focus of practical accountability. Thus, the Khulafa ar-Rashidoon were both Khalifat-ur-Rasool (representative of the Messenger) and Khalifat-ul- Muslimeen (representative of the Muslims)
Legitimacy: Just like in democracy, the people are allowed to select who to govern them i.e. give legitimacy to administer their affairs, in Islam, Jurists have the authority to approve any political decision made by the monarch and the power to protest to the ruler's decision if it is contradictory to Shariah. As a result, the political elite required the legitimacy of legal professors. Thus, in the ancient past, we can observe how jurists and kings work together constantly. That close historical relationship between religious interpretations and the political arena explains why Islam attempts to establish norms and laws that govern not only the personal life of the believer but also the public domain.
Separation of powers: Islamic constitutions, like the one Iran uses, establish the executive and the legislature branches of government. Legislature functions under the sole supervision of the Imam and Muslim jurists of the Ummah in accordance with new legal provisions. This demonstrates that all three institutions of government are free to carry out their respective duties without outside intervention and practice effective decision making among them without victimization of any individual or organization.
Protection of fundamental rights: Islam and democracy are also compatible because both promote and protect fundamental rights of individuals. Islam, as a welfare state, stresses on provision of basic human rights (food, shelter, security) with equality, justice, freedom, self-determination for all. It also provides rights of private ownership. It creates laws and principles for assurance of these rights. Civil rights movements are permitted in both Islam and democracy hence ensuring that these rights are promoted in an effective and clear manner.
In conclusion, by comparing the basic values of democracy and Islam, it is evident that there is congeniality between the two. Understanding this compatibility can help Muslim states better grasp the purpose of democracy and work towards the welfare of their citizens. The common principles of separation of powers, checks and balances, legitimacy, constitution, accountability and protection of separation of human rights provide a foundation of a harmonious coexistence between Islam and democracy.
Shiites, not Jews, emerge as a touchstone of Saudi moderation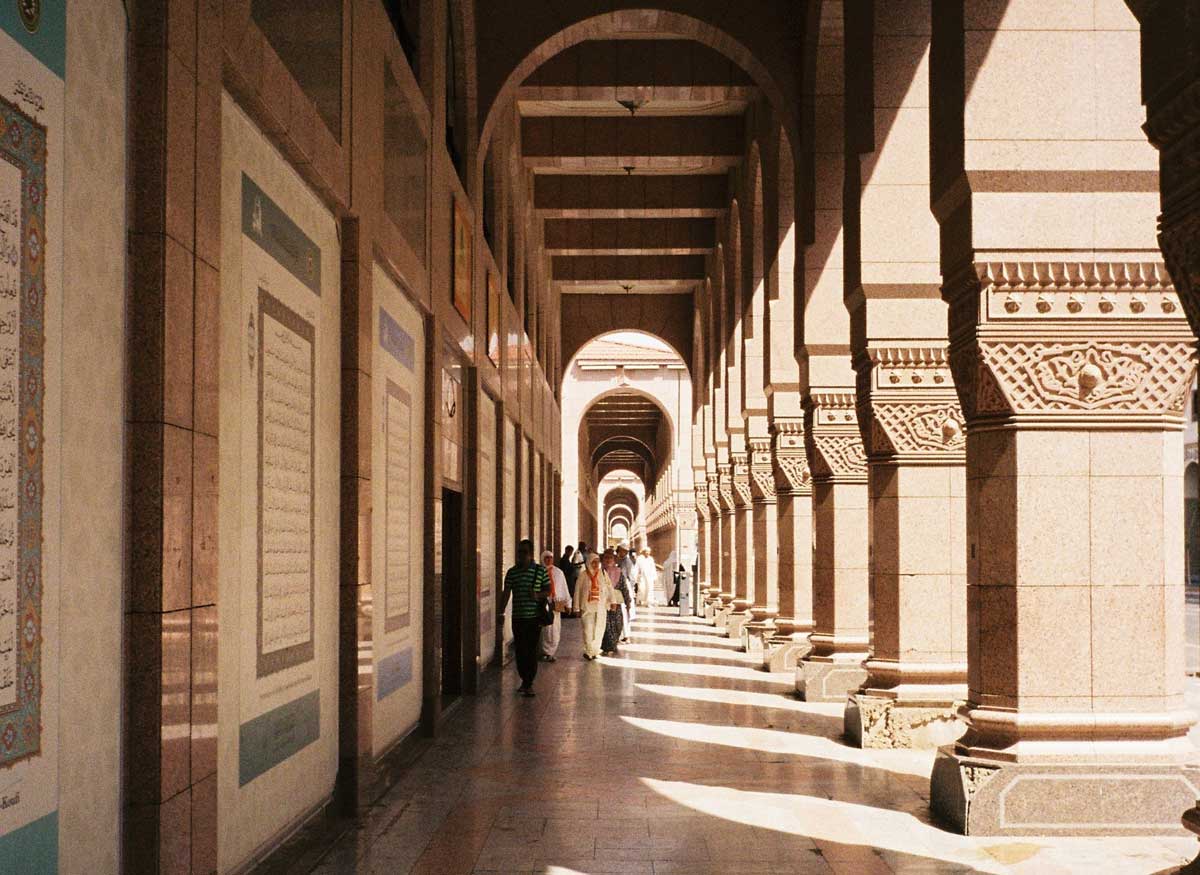 Saudi Arabia has removed anti-Semitic and anti-Israeli references from Islamic studies schoolbooks, according to an Israeli textbook watchdog.
The watchdog, the Institute for Monitoring Peace and Cultural Tolerance in School Education (IMPACT-se), said the deletions were part of a broader textbook revision that also eliminated anti-Christian references and toned-down negative portrayals of infidels and polytheists.
Instead of explicitly referring to infidels and hypocrites, the revised textbooks asserted that on the Day of Judgement. Hell, "the home of painful punishment," would be reserved for "deniers," rejecting Mohammed's prophecy. Deniers replaced the term infidel or hypocrite.
In its 203-page report, Impact-se further noted that problematic concepts of jihad and martyrdom were also deleted, while two newly released 'Critical Thinking' textbooks stressed notions of peace and tolerance.
The report acknowledged an improved approach to gender issues, including removing "a significant amount of homophobic content." Nevertheless, the textbooks maintained a traditional approach to gender, the report said.
However, the review suggested that progress was limited in altering attitudes towards Shiite and Sufi Muslims, considered heretics by Wahhabism, the austere ultra-conservative strand of Islam that was dominant in the kingdom until the rise in 2015 of King Salman, and his son, Crown Prince Mohammed bin Salman.
"Some problematic examples remain…in the approach to perceived heretical practices associated with the Shi'a and Sufism," the report said.
The report will likely be read against the backdrop of US efforts to persuade Saudi Arabia to follow the United Arab Emirates, Bahrain, and Morocco in formalising relations with Israel and the recent Chinese-mediated Saudi-Iranian agreement to restore ties broken off in 2016.
In contrast with the three Arab states that unconditionally established diplomatic relations with Israel in 2020, Saudi Arabia has made formal relations dependent on Israeli moves to solve its conflict with the Palestinians.
Israeli media reported that Bahrain had mediated a recent telephone conversation between Mr. Bin Salman, Israeli Prime Minister Binyamin Netanyahu, and Foreign Minister Eli Cohen.
Mr. Netanyahu has made diplomatic relations with the kingdom a priority. He has pressed Mr. Bin Salman to allow direct flights between Israel and Jeddah, the Saudi Red Sea gateway to the Muslim holy cities of Mecca and Medina, during next month's annual pilgrimage. Without direct flights, Palestinian pilgrims have to transit through a third country to reach the kingdom.
Prospects for resolving the Israeli-Palestinian conflict are dim, with Mr. Netanyahu heading the most religiously ultra-conservative and nationalist government in Israeli history.
Israeli-Palestinian tensions have significantly increased since the government took office in December. Earlier this month, they led to five days of Israeli airstrikes against targets in Gaza and Palestinians firing rockets into Israel in response.
Complicating matters, Saudi Arabia wants the United States to offer the kingdom more binding security guarantees, grant it unrestricted access to US weaponry, and assist in developing a peaceful nuclear program as part of any agreement to establish diplomatic relations with Israel.
Long in the making, the revision of Saudi textbooks constitutes a gesture towards the United States and Israel.
However it is, first and foremost, designed to counter the ultra-conservative, supremacist, and intolerant religious concepts that have shaped the education system since the kingdom was founded.
The revisions are also crucial to Saudi Arabia's efforts to diversify its oil export-dependent economy, prepare its youth for competition in the labour market, and project the one-time secretive kingdom that banned women from driving as an open, forward-looking 21st-century middle power.
Furthermore, the revisions bolster Saudi Arabia's quest for religious soft power as the custodian of Islam's holiest cities and a beacon of a socially liberal moderate Islam.
Getting Saudi Arabia revamping its textbooks has been a long, drawn-out process. The United States and others have pushed for changes since the September 11, 2001, Al Qaeda attacks on New York and Washington. Most of the perpetrators were Saudi nationals.
Yet, Impact-se, Human Rights Watch, and the Washington-based Institute of Gulf Affairs, a Saudi opposition think tank, first reported progress in 2021, two decades later.
The more limited progress in redressing prejudiced attitudes towards Shiite and Sufi Muslims compared to Jews and Christians suggests the continued influence of ultra-conservative religious thought in Saudi Arabia despite Mr. Bin Salman's social reforms.
It also puts into perspective the kingdom's reluctance to anchor the reforms in religious as well as civil law, an approach propagated by Nahdlatul Ulama, the world's Indonesia-based largest and most moderate civil society movement.
On the plus side, Saudi Arabia's revised textbooks no longer describe visitors to sacred figures' tombs, a widespread Shiite practice, as "evil" and "cursed" by the Prophet Mohammed.
Nevertheless, textbooks still condemn such visits as innovations banned by Wahhabism. For example, one revised textbook implicitly described tomb visits to supplicate the deceased rather than God as a polytheistic practice to be punished in Hell.
"Students learn that polytheism is dangerous, as it is the 'most heinous' of sins. However, while the 2021 edition also taught that those who practice it will be punished with eternity in Hell, this was removed in 2022," the report said.
At times, the Impact-se report conflated thinking among some Arab and Sunni Muslims with Islam in general, particularly regarding Shiite-majority Iran.
In one instance, the report noted that in the textbooks, "Islamic historical animus toward Persia is maintained through claims that the assassination of the second caliph was a Persian conspiracy."
The animus is maintained by some Sunni Muslims rather than Muslims as such. It relates to the killing by an enslaved Persian of Umar ibn al-Khattab, the second of the first four 7th-century caliphs to succeed Prophet Mohamed.
On an optimistic note, the report concluded, "Saudi efforts to reform the curriculum reveal a reasonably consistent step-by-step approach…and one…hopes that the approach will be applied to the handful of problematic content remaining in some textbooks."
The report did not say that tackling problematic attitudes towards Shiites and Sufis would constitute one indication of how far Saudi rulers are willing to venture in challenging ultra-conservative Muslim precepts.