Growing Strategic Rivalry in the Asia Pacific: Power Struggle of US and China in the South China Sea
For a period US has enjoyed its hegemony in the world in terms of politics, economic and military respectively. There was no other competitor but in 1980's China started economic modifications by privatization of their industries, by which its Foreign Direct Investment (FDI) was increased. Till 2010, Chin was able to relocate other powers alike Europe and US[1]. After China rise there was a relative decline of US hegemony and it is threat to US strategy "Pivot to Asia" in Asia Pacific. Now US has another competitor which is threat to its interests, resources as power is distributed now, no more on one pole. US claims that China has been pursuing its strategy, "String of Pearls", to encircle US. Both states are orientated towards Asia Pacific as this region is full of resources and it is in their interests. Almost half of the world trade pass through Indian Ocean.
China has its Sea Line of Communication (SLOC) in IOR, which is coming from South China Sea by passing through Malacca strait and Indian Ocean get into Strait of Hormuz in Middle East. This SLOC is very crucial for China, as this is the only way through which China's trade can pass through. Chinese economy is dependent on exports and if this SLOC block by US then in turn it will put catastrophic effect on China. Other challenges to this route in South China Sea (SCS) are; though whole ocean claim by China by 9 dash line but there are other states who claim over SCS and those states include; Philippine, Malaysia, Japan and Vietnam respectively.
Second biggest challenge for China is 'first Island chain', constituted by closed arc that runs through Japan to South Korea, Philippines to Malaysia and Indonesia, ultimately leading to strategically important Andaman & Nicobar Islands administered by India. This first island chain, as per Beijing, is used by USA & its allies to encircle and contain China. SCS is full of resources; hydrocarbons, oil, gas and fisheries etc. There are also Islands; first one is Spratly Islands like China there are other south east Asian states who are claimers including Philippines, Malaysia, Taiwan and to some extent Myanmar as well[2]. Second Island is Paracel islands which are present in north of SCS. These islands are also disputed and the states who claim are; Taiwan, Vietnam and China.[3]
Mostly only these two articles are discussed but there are other islands as well in SCS which are disputed. Other islands are Macclesfield Bank, it is situated in above sea level and its claimers are Taiwan, Philippines and China respectively[4]. Fourth Island is Scarborough Shoal, on which there are same claimers as Macclesfield Bank. To tackle US, as she is supporting Southeast Asian states against China, China is building artificial islands at Spratly and paracel Islands, where Chinese have facilities like high frequency radar and satellites[5] to counter US and its Southeast Asian allies.
American policy of Containment
America don't want to see China as a hegemon or superpower that's why US devised Policy of containment to make China fragile, fragmented so that it don't get into competition with US and US enjoyed its hegemony in every sphere; military, politics and economy respectively. To contain China, US is doing efforts in term of military and diplomatic aspects. Wherever there is presence of China, US is also there for containing China. In 2012, Obama administration had announced the policy of "Pivot to Asia" in Asia Pacific[6].In SCS, US want to opt same containment policy for China which she had opted for containment of Soviet during Cold war era.US is making alliance which are proximate to China like South Korea and Japan but these both states have close economic ties with PRC. But during Cold war era US allies didn't have ties with Soviet.[7]Current confrontation between China and US is completely different from confrontation during Cold war era between Soviet and US. Still it's not clear yet that to what extent US will be successful.
SCS is not just about to take over rocks, shoals or islands but to set a geopolitical context.US is making anti-coalition against China.US and its allies include South Korea, Japan, Australia and India[8].In Singapore, US don't have permanent military base like Japan, where she has proper facilities but just Singapore will facilitate US military in any sort of crisis. States are also doing partnership with each other to tackle PRC. For example Australia and Singapore did a deal in term of training of soldiers, more enhanced intelligence sharing and in terms of that Singapore will expand almost 'U$S 1.7 billion "and not only this but alongside US, Singapore is a country who is helping her in terms of development of military set-up.[9]
There are three Circles of deterrence through which US is controlling China; First circle comprises of states which are near to China include; Japan, Taiwan and South Korea, where US has its military presence and facilities beside this she is also struggling for Naval base in "Subic bay" in Philippines. By encircling US has controlled China's access to open sea. Second circle comprises of Hawaii and Guam respectively. Alaska and California constitutes third circle of US .It is a clear message to China that US has perceived threat and she is tackling China from starting. The US is playing its card very tactfully as she has trapped first those states which rely on US for their security purposes. Like South Korea, who is threaten from North Korea and to lower down it US is providing extended deterrence. Second state is Japan who is also relying on US for military assistance and third one is Taiwan who is completely against China, an unrecognized entity. She have de-facto status just because of United States of America. These states will always be ready for US to tackle China and in case of any conflict they will be there.
US has also done proper management of blocking Malacca strait which is very crucial passage for China. That's why US's Warships that will be located at Singapore and facilities will be provided to Philippines and Australia through US military. By doing so strait will be simply jammed. While coming to northern route which is Russia and it has been many years that US is trying to convince her that get into the campaign of anti-China with her and in turn US will provide concession in term of missile defence, economic and other financial issues. Up till now there is no progress on this matter. [10]
China's ambitions and Challenges:
Chinese power struggle in SCS is only one aspect of its hegemonic patterns.[11] . There are many political and lawful complications related to maritime which is a huge risk. To understand PRC ambitions, there are basically three aspects; first, one is its own perspective on present maritime conflict and to maintain its territorial integrity. Second aspect is its geo-political opposition with its major rival US and third aspect is devising such a policy or strategy to gain maritime power. China has also announced "maritime Silk route" in 2015 which is connecting Southeast Asian states to Mediterranean and PRC has invested US$40 billion. It was basically in the Chinese interest that through this route she will secure its strategic naval passages[12] .PRC has also expanded this "maritime Silk route" project beyond its region to provide connectivity among Asia, Africa and European continent.[13].But to what extent PRC will able to secure its national interests. It's not clear yet.
To achieve these ambitions China is enhancing its maritime presence in SCS. In expanding its presence there are two dimensions which are under consideration first one is PRC's enthusiasm and second dimension is its great regional patterns. In particular focus is given to its relations with US and other regional states like Vietnam and the Philippines are the obstacles in the way to get more legal maritime command.
To overcome such issues China is using amalgamation of approaches to adjust its expansion of naval control while taking its state interests under consideration.PRC is also collaborating with its regional neighbors and US to have constancy this is a sort of diplomacy and secondly PRC has also military capabilities to get control of maritime and to tackle its regional states which are against her and this will categorize in coercion. PRC is using this mixed approach to govern SCS and to protect its maritime integrity but hegemony of PRC in SCS is still difficult as she is still lagging behind US in term of defence and military.[14]
China has devised three circle of policy to dominate SCS but it is long term goal. First circle of strategy include to advance its navy which will start from Japan, Taiwan and further extended till Philippines in 2010. Second circle of strategy is will be accomplished by 2025 and this comprises of "Sakhalin Islands" and will be extended till "south-west pacific", and the third circle will be started from the "Aleutian Islands", which is located in the north to "Antarctica" which is in the south and this will be accomplished by 2050[15].
Like other proximate states to SCS, China is also defending herself and to tackle crisis, PRC is playing its role but this is still not enough as it requires more modernized strategies according to particular circumstances[16].It can be said that though present capabilities are enough for its defence but not enough to become maritime power.US military capabilities are biggest challenge toPRC. Side by side PRC's economy depends on its exports and the main SLOC which is coming from SCS then pass through strait of Malacca and around this strait US has its military presence and able to create blockade. It is another challenge for PRC. Its naval capabilities are still not enough to tackle such issues.US has large naval assets as compare to PRC
American Military deployment:
US has superiority in term of conventional naval build up in comparison to China. Though PRC is devising new strategies and modernizing its arsenals but still she is lagging behind. There are total six countries who are claiming on SCS and US is not categorized among them but she is here to achieve its own interests. The foremost interest of US is to contain China, anywhere in the World. To keep check on PRC, US states has carrier strike groups (CSG) in the Pacific region and US also said that their forces will sail and fly, wherever International Law permits. CSG has number of aircrafts which includes; "Super Hornet A F/A-18E" and a "nuclear-capable B-1B Lancer" in Guam[17] .Secondly, the US's "planned, nuclear-capable bombers" has significant contribution in its nuclear triad. Like plenty of "B-1Bs" which are in Guam guides a communication to the county.
In US Navy there are F-18 pilots that likely have supplementary carrier quays than the whole PRC's navy collective. Airborne early warning and control planes like the "E-2 Hawkeye" planes are being controlled by "airborne early warning", it used radars to keep check on enemy movement to secure its own navy. Along with aircraft carrier there is also "destroyer". The US navy is very specialized as compare to other countries navies and pursuing a very serious task in SCS US has recently made combat ships, named " the USS Coronado". Though, It's not similar an aircraft carrier, but it have grave air strength in the practice of a "MH-60S Seahawk" with identical fifty "capability door guns". Beside military capabilities US has also partners around SCS which are making US's mission in SCS more successful. US Navy joined up with "Japanese self-defense forces" to exercise mission at artificial islands.[18] US has also signed deal with Philippines to get five armed bases in Manila, Where US will able to deploy non- strategic forces and this will be in response to Chinese artificial islands in SCS[19]
Recent American deployment of Ballistic Missile Systems (BMD) in South Korea & Japan to deal with North Korean missile system by USA. These defense systems can intercept incoming Chinese missiles also, thus undermining Beijing nuclear strike capabilities. It is also a huge threat to PRC.
Chinese military build up
China is dependent highly dependent on SCS as it is matter of life and death for her. To fulfill its interests China is also building its navy also called as "blue water navy". China is increasing its military budget almost every year as this is the dire need of particular time and she has threat from most ambitious military forces of US. According to security watchdog, "IHS janes", said that "PRC's defence will continue to increase by 7% per annum". Chinese army has number of up-to-date" destroyers, frigates and submarines" Whereas its one aircraft carrier, named, "Liaoning" is also operational this year along with three warships, it is a sort of message by PRC to US that she has also assets to tackle you.[20] Another aircraft carrier will be indigenously made by PRC on the same pattern of Liaoning.
In SCS, PRC also deployed many other equipment to save its interests. Like she has plenty of "land based missiles" which can hit naval ships and sink them into sea. One of the name of land based missile is, "DF-21D" also known as 'carrier destroyer". Other missile name is, "DF-26C", it has sufficient range to hit U.S. airbases on the island of Guam, which is situated in central pacific.[21]China has also two nuclear powered submarines, named "Jin class "and these submarines are able to carry 2 ballistic missiles.[22]
Chinese strategy of anti-access/area-denial (A2AD) is also threatening US and its allies. It is basically to restrict enemy so that they couldn't able to hit strategic locations[23]. China is also building artificial islands in spratly and Paracel islands, where she will have military facilities and equipment and these islands spanning acres of land. According to US military analyst, PRC build- up of artificial islands is categorized in contemporary warfare, where will be able to use intelligence sharing tools, surveillance system surprise and cyber outbreak and 3 airstrips as well to achieve geo-political goals. In these islands, PRC also stationed fighter jet, anti-ship missiles (ASHM) to meet any sort of crisis within no time. Though step not wouldn't give any sort of additional privileges to PRC but it will further enhance its military aptitudes and make its grip stronger in SCS.[24]
Future Analysis
Chinese military competencies somehow improved in relative to US.As she is increasing its defence budget and also modernizing its arsenals and equipment side by side also trying to develop indigenous technology. In coming future China will have 2 to 4 aircraft carriers, on one aircraft carrier she is working and it would be indigenous. While coming to A2AD strategy of PRC, it is basically to contain US and its allies in Pacific region. It is intended to "deter and dissuade adversary". PRC has taken many years to accomplish this strategy. It requires modern surveillance system which is intelligence, surveillance and reconnaissance (ISR) and in this mechanism PRC is lagging behind. Other advancements include "cyber, air, missile and naval competences" and in near future if PRC effectively device this strategy than PRC will easily develop its space capabilities and after implementation it will be able to hit adversary's "jets, aircraft carriers, submarines, missiles and information centers" as well. China has crudely 875,000 nautical sq. miles in its near seas area to display and regulate —expanding to another 1.5 million if the strategically important Philippine Sea becomes involved. Moreover, the seas tracks near PRC's coast are some of world's maximum traded by noncombatant ships making stalking and documentation more problematic. If strategy get operational than it will bring a shift in SCS and other areas of Asia pacific.
Other critical situation in SCS is, US deployment of "Terminal High Altitude Area Defense" (THAAD) in South Korea which is in response to North Korean missile competences as South Korea is US allies and through extended deterrence she has deployed this system.[25] But in real this is not just due to North Korea but it is also to contain China in that region as THAAD can intercept Chinese missiles as well due to which there are huge repercussions on PRC. In future PRC might be came up with more progressive missile system. THAAD is not just a simple issue it can further destabilize the military balance in SCS which is already disturbed.
Japan is working on its self defence forces called as "JSDF", to meet any aggression from china in SCS though PRC is far ahead in term of ships, personals etc. This force is basically to secure Japanese islands and adjacent seawaters. But to secure itself Japan would require huge defence budget, commitment and cooperation with US.[26]China is facing dilemma of Malacca strait as its whole trade is dependent on it but in near future when CPEC get operational than PRC would have its back up and she will do trade through that route in case of any Malacca strait blockade from the side of US in South China Sea.
Conclusion
South China Sea is hub of resources and there is huge power struggle between US and China. US don't want that another superpower came to challenge her. That's why US is using mixed process of cooperation and coercion as well to tackle PRC.US is making alliance to encircle China and this is under its "policy of containment". China is also replacing and modernizing its military equipment and facilities. From both states SCS become playhouse of battle. China considers that US is inspiring the coastal countries to take stand over its regional claims, and severely feel bitter about US's perseverance that it has the correct to direct its spy ships to the control of PRC's regional waters, which is 22km off its coast. US power hinge on the autonomy of navigation, both for its fleet and for marketable circulation through the marine. The SCS has become the trial of US's deliberate "rebalancing" near Asia and of its inclination to guard its groups and allies from PRC's victimization. The tit for tat mechanism in SCS can instigate the conflict in near future
---
[1]G. John Ikenberry, Ch. 15",introduction: The United States, China, and Global Order, Book, America, China and struggle for Global order, 2015"
[2]"An interactive look at claims on the South China Sea". The Straits Times. Retrieved on 2016-02-29.
[3]https://www.cia.gov/library/publications/the-world-factbook/geos/pf.html
[4] "Limits in the Seas" – No. 127 Taiwan's Maritime Claims" (PDF). United States Department of State. 15 November 2005. Retrieved 1 July 2012.
[5] 'China keeps building infrastructure on disputed islands in South China Sea",DW, 2017
[6]Daozu, Bao, "US denies China 'containment'".China Daily. Retrieved 7 March 2013.
[7]Ted Galen Carpenter," America's doomed China Strategy", The National Interest , 2016
[8] Prof Alexey Pilko," America's policy of Containment of China", Global Research, 2012
[9]Ian Chua, Aradhana Aravindan, "Singapore, Australia expand military cooperation in $1.7 billion deal", Reuters, 2016
[10]Prof. Alexy Pilko, "Voice of Russia and stop NATO", 2012
[11]Abdullah Sharif, "China's ambitions in Asia, The World Post
[12] Xi Jinping, speech to the Indonesian parliament, 2 Oct. 2013 http://www.asean-china-center.org/english/2013-10/03/c_133062675.htm.
[13]National Development and Reform Commission, Ministry of Foreign Affairs and Ministry of Commerce, Tuidong gong jian sichou zhi lu jingji dai he 21 shiji haishang sichou zhi lu de yuanjing yu xingdong [The future vision and actions to promote joint construction of the Silk Road economic belt and the Twenty-first-century Maritime Silk Road], Beijing, March 2015, http://www.sdpc.gov.cn/gzdt/201503/t20150328_669091.html.
[14]Robert Ross, "China Naval nationalism: sources, prospects, and the US response", International Security 34:2, 2009, PP. 46-81
[15]Zhonghu haiyang fazhan baogao, "State Oceanic Administration", 2009
[16]Legitimacy in international society ; Andrew Hurrell, On global order, power, values, and the constitution of international society (Oxford: Oxford University Press, 2008); Hilary Charlesworth and Jean-Marc Coicaud, The evolution of international order and faultines of international legitimacy (New York: Cambridge University Press, 2010)
[17]http://www.businessinsider.com/us-military-flex-south-china-sea-2017-2
[18]Alex Lockie, "Here's how the US military is sticking it to Beijing in the South China Sea",2017
[19] Dan Lamothe, Checkpoint, "These are the bases the U.S. will use near the South China Sea. China isn't impressed", The Washington post, 2016
[20] "China's first operational aircraft carrier Liaoning arrives in Hong Kong",BBC News, 2017
[21]Clay Dillow, "How China's military buildup threatens the US", CNBC, 2015
[22]Peter Lee, "It's official: America has a China-containment policy", Asia Times, 2015
[23]Anthony H. Cordesman,Joseph Kendall, "How China Plans to Utilize Space for A2/AD in the Pacific, The National Interest, 2016"
[24] Bill Gertz, "China's South China Sea Island Buildup 'For Military Purposes", The National Interest, 2016
[25] Ian Armstrong, "Why the U.S.-South Korea Missile Shield Could Provoke China to Develop Advanced Weaponry", Huffington Post,2016
[26]Grani Newsham, "Japan Self Defense Force can do the balancing act in East Asia",2016
India's Test of Hypersonic Technology Demonstrator Vehicle and Implications for South Asia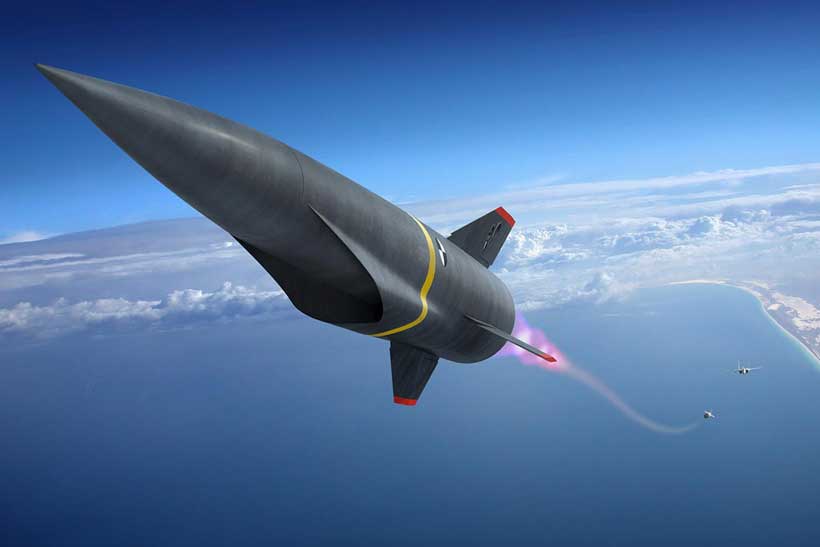 In September this year, India claimed to have successfully tested scramjet engine technology. This has been indigenously developed for its hypersonic technology demonstrator vehicle (HSTDV). As per the Indian estimates, this particular and sophisticated technology would be a key component for the development of the next generation of hypersonic cruise missiles. After attaining supersonic technology and developing supersonic cruise missiles with the help of Russia, India now also aspires to have hypersonic weapons in its inventory. India's pursuit of hypersonic cruise missiles would bring new security challenges for Pakistan. This would have devastating implications for the strategic equation of the region since it would further enable India to a resort of the first strike against Pakistan. Likewise, this would ultimately destabilize the already volatile South Asian region.
It would be pertinent to mention here that hypersonic weapons are of two types: hypersonic glide vehicles (glide towards the target before dropping) and hypersonic cruise missiles (use scramjet engines). Furthermore, the hypersonic missiles are not just deadly because of their incredible speed (sustained speed of more than Mach 5); even ballistic missiles could reach up to Mach 25 in their re-entry phase. The major difference is the maneuverability and terrain hugging capability of the hypersonic missiles, which allows them to have more unpredictable flight paths. Consequently, they can easily penetrate the advanced air defence systems that are currently available in the world and might even in the near future as well. Furthermore, hypersonic missiles can carry both conventional and nuclear warheads. What makes them more lethal is their enhanced speed, with which even a conventional warhead hypersonic weapon can destroy unhardened or underground facilities. Moreover, because of their speed, range, precision, and lethality, they are also considered as ideal weapons against time-sensitive targets and missile defences. Therefore, it can be said that hypersonic weapons are effective counter-force weapons because of their precision and capability to target and destroy high-value targets with incredible speed and accuracy.
After the successful test of the scramjet engine meant for powering the HSTDV, India has been aiming to become part of the elite group of states that possess this technology. Previously the US, Russia, and China have been part of the arms race to develop hypersonic weapons. Last year in June, India failed to successfully test scram-jet technology. However, the recently claimed success of the September 7th test of HSTDV has been celebrated by the Defence Research and Development Organization (DRDO), Prime Minister Modi, and the Defence Minister Rajnath Singh as a 'landmark achievement'. According to the Press Release by the Indian Ministry of Defence, HSTDV was launched on top of a solid-fueled rocket; it carried to an altitude of 30 kilometers at the speed of Mach 5 for about 20 seconds. Though Indian media considers this test as India's entrance into the "elite league" of nations possessing hypersonic weapons, in reality, the test has been conducted at the speed of Mach 5 which is believed to be the lowest possible speed for hypersonic weapons. This reflects two things: firstly, India has improved its technology from the previous failure, and secondly, there is a long way ahead of India to develop and deploy hypersonic weapons. Moreover, this capability also reflects India's inclinations towards the development of counter-force and pre-emptive nuclear capabilities, which are contradicting its long doubted policy of 'no first use'. This situation has become more alarming since India has been acquiring advanced missile defense systems and also developing counter-force technologies like the hypersonic weapons simultaneously. This could result in a false sense of security and superiority within the Indian strategic elite. Inspired by this India could attempt to launch a first strike most probably against Pakistan.
Hence, the development and deployment of hypersonic weapons by India would likely eliminate the existing parity in South Asia primarily ensured by Pakistan's nuclear capability. Today, deterrence stability exists between both countries because both possess the capability to inflict the damage and it becomes unappealing for them to initiate a nuclear attack. However, if the Indian pursuit of hypersonic weapons goes on with its belligerent policies, the deterrence stability might not hold for long. Therefore to maintain parity and deterrence stability in South Asia, Pakistan might need to think of the probability of developing its supersonic and hypersonic weapons or at least come up with an alternative and a plausible way-out. Moreover, Pakistan needs to further ensure the adaptability of the mutually assured destruction in South Asia and eliminate the chances of the first strike by India. Since hypersonic weapons would reduce the response-time and blur the line between conventional and strategic weapons; Pakistanneeds tofurther develop a mechanism to address this emergent threat to maintain the nuclear deterrence equilibrium in the region.
Summarizing it all, the emergence of hypersonic weapons in South Asia has posed a serious threat to regional security. It seems that India is quite eager to develop and ultimately deploy the hypersonic weapons. There is no doubt that at the moment South Asia is engulfed in an action-reaction spiral between India and Pakistan mainly triggered by Indian offensive strategies and threatening policies vis-à-vis Pakistan. Once becoming operational, India's hypersonic weapons would likely add up to this chain of action and reaction. This might ultimately compel Pakistan to revisit its existing nuclear posture vis-à-vis India.
Evolution of Indian Nuclear Doctrine: From NFU to Preemption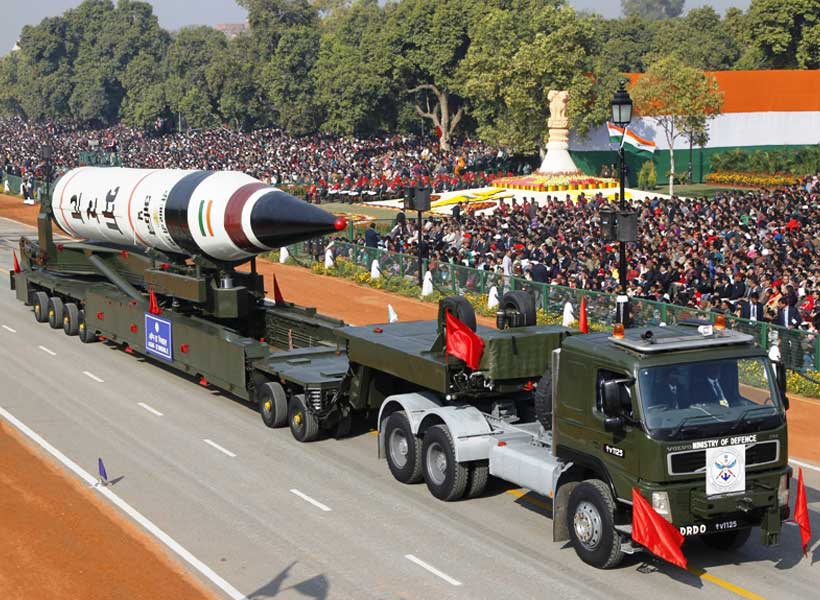 India's obscure nuclear doctrine of 'No First Use' (NFU) had evolved over the years since it was first declared in 1999 by NSAB's (Nuclear Security Advisory Board) in the 'Draft Nuclear Doctrine'(DND) that forms the very basis of the official Indian nuclear doctrine. Subsequently, in 2003after a review by the Cabinet Committee on Security (CCS) the DND had emerged as India's official nuclear doctrine. However, the later developments are quite evident that India has shifted its nuclear posture from NFU to preemption. In August 2019, a statement made by Mr. Rajnath Singh (Indian Defence Minister) made headlines amid rising tensions between India and Pakistan, the two arch-rivals in South Asia. This was an assertion of India's likely shift from its long doubted NFU policy. This has further exposed the pretense of India's NFU policy, to which Pakistan has never given any credence. This shift in Indian nuclear doctrine seems to be purely Pakistan centric. Such an Indian shift is further evidence of India's focus towards nuclear war-fighting rather than maintaining deterrence. In the wake of the evolved tensions in the region, India's offensive nuclear posture of preemption would have dire implications for the strategic stability of South Asia.
Over the period, various statements by the Indian government officials and prominent academicians have raised serious concerns over India's adherence to the NFU policy. In 2010 Shivshankar Menon, the then National Security Advisor of India stated that according to Indian nuclear doctrine NFU policy is meant only for non-nuclear-weapon states. Hence, it implies that using a nuclear weapon could be a resort against nuclear-weapon states, particularly against Pakistan. Later on, in 2016 Manohar Prakar the then Indian Defence Minister questioned "Why do lots of people say that India is for no first use? Why should I blind myself?" Moreover, in 2017 a prominent Indian scholar, Vipin Narang while speaking at the conference at Carnegie stated that India would not let Pakistan go first. These assertions are quite evident that in a crisis, India might take a nuclear first strike against Pakistan. Such drifts in Indian policy have further enhanced Pakistan's threat perception vis-à-vis India. Similarly, Pakistan would be further compelled to maintain a credible nuclear deterrence posture to overcome India's offensive nuclear posturing.
India's pursuit of offensive nuclear capabilities further reveals its aspirations of a pre-emptive nuclear strike against Pakistan. This, for instance, is further evident from the fact that India has been involved in developing ground-based and space-based surveillance, reconnaissance, and intelligence capabilities, and new precision weaponry for the last few years. These would further embolden India to take any move toward pre-emption or first use. In the same vein, India's adoption of Pakistan specific policy of first use would likely result in the lowering of the Indian nuclear threshold. This might bring serious implications for Pakistan's existing nuclear deterrent posture which covers a broad spectrum of threats coming from India including its conventional advantage. It would further generate an unnecessary arms race in the region and might force Pakistan to further revisit its doctrinal and force posture vis-à-vis India's notions of preemptions. The likelihood of India's shift towards preemption would also mean that India's nuclear weapons would be kept in the state of readiness. This would also increase the risk of unauthorized or accidental use of Indian nuclear weapons. Such a scenario would likely create a complex security dilemma for Pakistan, thus undermining the deterrence equilibrium in South Asia, primarily ensured by Pakistan's nuclear capabilities.
In recent years, India's massive naval buildup is also aimed at maintaining an offensive sea-based nuclear posture. In this regard, India's acquisition of SSBNs (nuclear-powered submarines) is quite significant since along with the assurance of second-strike capability, they are also meant to be used to launch a multitude of nuclear weapons. Other than that, India has been maintaining an operational BMD (Ballistic Missile Defence) system; also, it would have the most advanced anti-missile systems like the Russian S-400 in its inventory very soon. Hence, having been assured that it would be protected against any counter-strike by Pakistan by its BMD systems; India might potentially launch a land, sea, or air-based pre-emptive strike against Pakistan. This would create a false sense of security among the Indian decision-makers and they might act aggressively in the time of crisis. Pakistan needs to keep a close eye on India's shifting nuclear policy to counter the probability of a nuclear first strike initiated by India. Pakistan has already developed MIRV (Multiple Independent Re-entry Vehicle) capable short and medium-range ballistic missiles. Apart from that Pakistan has also developed a sea-based delivery system such as Babur-3, a Submarine Launched Cruise Missile (SLCM) which is aimed at ensuring a credible second-strike capability. These would serve as a reliable and credible deterrent against Indian notions of preemption.
Hence, at the present, the assertions of Indian officials to abandon the long doubted NFU policy and a move towards pre-emption is mere irresponsible and belligerent behavior. India in its pursuit to become a regional hegemon would destabilize the already conflict-prone South Asian region by further provoking an arms race. Pakistan needs to further increase international pressure by highlighting India's aggressive and irresponsible nuclear posturing. The world needs to know that India's shift from NFU is merely reckless and dangerous. On the other hand, Pakistan also needs to ensure its safety by further enhancing its assured second-strike capability and acquiring advanced BMDs while staying within its existing posture of minimum credible deterrence.
Afghan Peace Talks And Prospects For Pakistan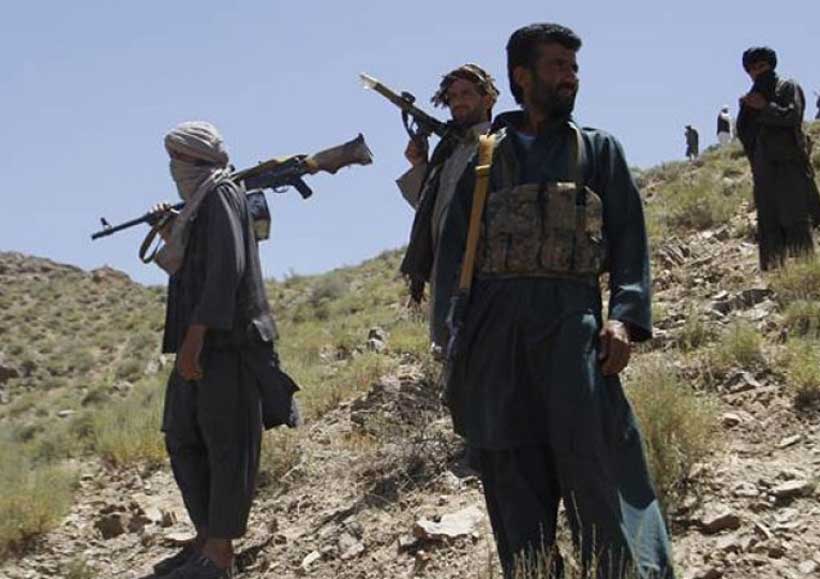 On 3 September 2020, the three brave sons of Pakistan, soldier Usman, Naek Imran and Lieutenant Nasir Khalid embraced shahadat during a patrolling in North Waziristan in a terrorist attack. Since US officials and representatives of the Taliban signed a peace agreement on 29 Feb 2020 in Doha to end the conflict, the various affiliated groups of TTP began launching attacks against the security forces of Pakistan. According to the report of the Pakistan Institute of Peace Studies in August 2020, 12 terrorist attacks were launched in Pakistan. In these terrorist attacks, 14 people lost their lives and 68 people were injured. The terrorist carried out 75 % terrorist attacks against the security forces. These terrorist attacks on the security forces of Pakistan are evident that TTP and its affiliated groups are confident after the peace deal of the Taliban and the USA. It illustrates the scenario of post-US withdrawal from Afghanistan. Following the deal, the US will withdraw from Afghanistan within 14 months. Even though the Taliban are negotiating with the USA and Afghan government but fighting is continued in Afghanistan from both sides.
The US withdrawal will create a power vacuum not only in Afghanistan but also in the South Asian region that is likely to be filled by a stronger state or a group. The US withdrawal is creating the same challenges that are similar to the USSR withdrawal from Afghanistan in 1990. After the withdrawal of the USSR, civil war broke out in Afghanistan for the assumption of power. Taliban emerged as victorious after a deadly civil war. Afghanistan is the home of various terrorist groups and their presence is a threat to the South Asian Region once the USA leaves Afghanistan. The US withdrawal will also affect Pakistan.If the Taliban assumed power in Afghanistan then TTP will be strengthened in Pakistan. As soon as the USA making arrangements to leave Afghanistan, various militants groups of Pakistan are uniting. The two militant groups Hizb-ul-Ahrar (HuA) and Jamaat-ul-Ahrar have merged into one terrorist group on 17 August 2020. Both of the groups pledged its affiliation to Mufti Noor Wali as its chief. The leader of Punjabi Taliban Asmatullah Muawiya has joined the Taliban. Once the militant groups are on the same page, the impact will be disastrous for Pakistan as it did not chalk out a comprehensive policy following the US withdrawal from Afghanistan.
Over a decade Tehreek-e-Taliban Pakistan (TTP) wants to establish Sharia in Pakistan and for that, it is in confrontation with Islamabad. Mullah Muhammad Omar, the leader of the Afghan Taliban is considered as the spiritual leader of TTP. Since its inception in 2007, TTP has proved to be the deadliest terrorist group in Pakistan. TTP was an ally of Al-Qaeda to operate from FATA. The group has its presence in Swat and Karachi. The TTP launched massive attacks in Pakistan like the terrorist attack on the General Headquarters of Army (2009) attack on PNS Mehran in Karachi (2011) and an attack on the Army Public School (20140in Peshawar. TTP also using different channels to radicalize youth like Sunnat-e-Khaula to radicalize and recruit females in Pakistan. The TTP and Afghan Taliban worked in partnership in the past and they are interconnected. In the past couple of months, TTP has increased its terrorist attacks against Pakistan. The JuA took the responsibility of an improvised explosive device (IED) thatwas planted on a bike to hit a vehicle that has killed 7 members of the anti-narcotics force in Chamman, Baluchistan in August.
The report of the Pak Institute of Peace Studies (PIPS) is evident that since 2019, TTP remained a major source of instability in Pakistan. It carried out 82 terrorist attacks in which 69 attacks were taken in Khyber Pakhtunkhwa and 13 from the province of Baluchistan. It seems that TTP is becoming stronger after living in the shadows for years. According to the UN report approximately 65000 militants of TTP are stationed in Afghanistan. With a merger, it will become a force that cannot be neglected. The merger of various factions of TTP is a threat to CPEC. China has begun the number of development projects like infrastructure and hydroelectric in remote areas of KP.
Currently, Chinese companies are working on Karakoram Highway Phase II,SukiKinari Hydropower Station and the Havelian Dry Port. TTP have kidnapped and killed Chinese from Baluchistan and KP. In 2013, Pakistan banned 3 militant groups that were affiliated to Al-Qaeda namely the Islamic Movement of Uzbekistan, the Islamic Jihad Union and East Turkestan Islamic Movement on the request of China. TTP targets China as a retaliation of mistreating the Uyghur Muslim minority in the province of Xinjiang. In 2014,the leading Al-Qaeda ideologue Mufti Abu Zar al Burmi in a video message that was titled as let's disturb China stated that the withdrawal of the USA from Afghanistan is a victory for the Taliban. In the video message, he also urged the militant groups to carry out attacks on Chinese companies and embassies and kidnap Chinese nationals. Foreign CPEC is hope for Pakistan to bring investment and embark on the road of peace and prosperity. The reunification of militants can't be ignored as once they are strengthened they will carry out massive attacks against Pakistan. Therefore, Pakistan needs to chalk out a comprehensive policy to root out terrorism. It's up to the policymakers to shake hands with militants like the US or take coercive military operations.