An Insight into Issues Creating Tension in Nigeria
As a successful Igbo business entrepreneur residing in Swaziland, the southern tip of Africa, Kenneth Onyekachi Ihemekwele has a clear logical mind, practical approach to solving problems and a drive to see things through to full-fledged completion. With years of experience in managing and leading teams across multiple sectors with a genuine interest in continental business and contributing to success in organizations, have helped him in many aspects of life.
Today, he is one of the founding partners of Imo State Indigenes Association, a pan Igbo socio-cultural organization, the Executive Secretary of the Association of Nigerian community, the General Secretary of the Indigenous Peoples of Biafra aka IPOB in Swaziland. In this interview discussion with Kester Kenn Klomegah from Modern Diplomacy, Onyekachi Ihemekwele expresses his objective views about the current political situation in his native Federal Republic of Nigeria, pertinent problems and unprecedented challenges that are still worrying and, most importantly, the future ahead.
Here are the interview excerpts:
Let us begin to talk about the Igbo dominated Eastern Nigeria. Often times, experts have spoken about political pluralism, ethnicity and federal governance, how inter-connected are these issues?
Igbos people originally from southeastern Nigeria. The Igbos are now widely spread inside the country, while some have moved abroad. Before colonization, the Igbos were very united, lived in autonomous local communities. By the mid-20th century, however, a sense of ethnic identity was strongly developed and the Igbo of the eastern region of Nigeria tried to secede from Nigeria in 1967 as the independent nation of Biafra. By the turn of the 21st century, the population of Igbos about 40 million by then, which was higher than the population of many European countries.
The Igbos have strong passion for trade and commercial activities. However, their trade and commercial influence extends to the whole of African continent. By nature, they are adventurous, love education and highly enterprising.
Most Igbos traditionally have been subsistence farmers. Land is owned communally by kinship group, and is made available to individuals for farming and building. Their principal exports are palm oil and palm kernels. Trading local crafts are also important in the Igbo economy and a high literacy rate has helped many Igbos become civil servants and business entrepreneurs. Notably, Igbo women engage in trade and also very influential in politics.
Therefore, when talking about political pluralism, it is important to note that the present government does not recognize such things as political pluralism in Nigeria. Instead, what is seen today is plain bigotry and nothing more. Ethnicity and federal governance are simply interpreted as one ethic group. Currently, Islam has spread to the Christian dominated Eastern and Southern regions of Nigeria. Right after the Nigeria – Biafra civil war and until now, the Fulani people have dominated the military and politics in Nigeria, all is done for and by the Fulani for Fulani ethnic group.
In your view, it means marginalizing the Igbos in federal political system in Nigeria?
In my view, it simply means marginalizing the blessed and gifted people in the sphere of politics in Nigeria. It further limits them from showcasing their God-given talents in the federal political system. The lgbos fought Nigerian independence starting from the efforts of late Dr. Nnamdi Azikiwe and Mbonu Ojike, along with Chief Obafemi Awolowo of the western region, leading the movement of the Eastern and Western region, what was the called the southern protectorate. By 1958, the Eastern region were ready for independence but the northern protectorate were not ready until 1960.
The negotiation to form a federal state by the three regions made for regional autonomy with a weak center. Each region controlled its resources, police and had their diplomatic consulates in Britain. After independence following the military take-overs, the negotiated Constitution has largely remained unimplemented document.
The Eastern region of Nigeria and its people have remained marginalized from developmental programs. Subjected to hardships with all their ports and airports closed to international flights and international maritime. Their children given different cut off points for admission to institutions of higher learning though having the highest literacy level in Nigeria. The armed forces command portfolio, to be shared among the three regions, has become exclusive reserves for the northern region and so is the federal ministries and parastatals.
Currently, there have been armed attacks, violence and destruction of property over decades. There have been a periodic killing of lgbos in the country so-called Nigeria. Mention must be made of over 30,000 people of Eastern region, massacred in Nigeria in 1966. The then Governor of Eastern region, Chukwemeka Odumegwu Ojukwe, recalled all Easterners back home to the East, as their safety could no longer be guaranteed in other parts of Nigeria. This led to the declaration of the Republic of Biafra.
In a desperate bid to keep Nigeria as a nation of the Federal Government led by Gen. Yakubu Gowon unleashed a three-year brutal civil war on the people of Eastern region of Nigeria. Over three million Biafrans were killed. Hunger was used as a weapon of war as the Federal Government of Nigeria blocked all ports in the east. Fifty years after the war, seaports in the east have remained blocked to international maritime.
How do you estimate the real impact of current system of governance on the development in Eastern States of Nigeria?
Honestly speaking, I weep each time I remember the devastation and the underdeveloped Eastern part of Nigeria as a result of negligence from the Federal Government following the end of the Nigerian-Biafra civil war, the military regimes introduced series of decrees that ushered in policies that did not accommodate the development and political interests of the lgbo people.
The punitive economic disadvantages appeared to have persisted years after the civil war, as we speak now almost all the roads in eastern part of Nigeria are bad, out of order and in pathetic conditions. External borrowing is discriminately used to finance development projects in other parts of Nigeria, except the Eastern region where the vast majority of natural resources such as the oil and gas reserves.
The laws are now being made targeting successful Igbo businessmen. The lgbos are people with high aspirations and flair for decency, therefore need to shape their destiny in accordance with their natural ability and capacity. Mostly, armed Fulani men from northern Nigeria, wielding AK-47s and protected with the help of a few unpatriotic elements, have destroyed farmlands.
Do you also think development disparity is a factor creating tension and instability in the country?
Nigeria is one of Africa's most diverse and deeply divided States in the world today. The decision to merge northern and southern Nigeria, largely for administrative purposes, created a single political entity from the two regions with limited common history, religious and cultural ties, the North is predominantly Moslem and the South predominantly Christian. Colonial rule exacerbated these differences, solidifying religious and ethnic identity as salient political distinction and creating conditions for persistent instability. The north-south divide continues and is marked by serious variations in economic development and access to basic social services. This divide has also fuelled competition between ethnic groups.
The designation of the Yoruba, lgbo and Hausa/Fulani as dominant ethnicities within their respective regions has generated tensions with minority ethnic groups. The strong association of communities with particular territory has also created conflict between indigenes claiming nativity within a given area. Worse is, other Nigerians viewed as internal migrants, are denied rights and granted limited access to land. Competition for control of state institutions, abetted by corruption, and conflict over the spoils of Nigeria's natural resources, especially oil, have further contributed to these sources of instability. The level of development in the Eastern part of Nigeria can never, be compared with that of the West and North. The evidence is very glaring, it can be noticed, smelt and seen.
Let's begin with what I call injustice done to the people from the Federal Government. The Southeast zone is the only political zone among the six political zones that has only five States, this I see as a strategy to slow their development by giving them the least amount of revenue allocation.
Secondly, the government has deliberately abandoned the seaports within the lgbo axis, completely ignored Port Harcourt, the second largest port after Lagos. The Government knows fully well that the lgbos are mainly businessmen and will benefit a lot if the port, situated at Rivers state, that's the Calabar and Warri cities.
At least, the previous administration of President Goodluck Jonathan completed the facilities at Enugu (now Akanu Ibiam International Airport) in 2013, which enabled the first international flight led by Prince Arthur Eze, who on arrival said with excitement… "I don't need to go to Lagos or Abuja to catch direct flight again, I can now go from my house to any place of my choice," but what happened after that?
The Federal Government has not invested any money in upgrading the facilities of that airport, now t in a pitiable condition, very bumpy runner-away without lights, no water supplies, the cooling systems are not working, rather the Federal Government shut down the airport for some so-called security reasons. Meanwhile, Boko Haram is ravaging the Northern region on daily basis, kidnapping, maiming and destroying churches, mosques and communities.
Let me remind that the Southeast region has been the most peaceful region in Nigeria since the civil war that ended in 1970. The roads in the Southeast are nothing but deathtraps, unlike every other zone in the country, every federal road has been in shambles for ages and the government has not deemed it fit to do something about it. Do we talk about the electricity distribution situation, which we can hardly say we are part of? Unlike the North and the West, development in the East can never be compared to that of the North and West. It can be said that the Igbos have been subjected to a form of slavery via the feudal mentality of the Northern Fulanis.
In pursuit of broad based political participation, peace and integration, would the Igbos consider a change to the current constitution?
Considering what our fathers went through during the war, nobody prays for it to happen again. In as much as we want peace, the current constitution needs to be addressed properly, because that constitution was drafted without due consultations with the people of Nigeria. It is a one-sided constitution for the selfishness of certain group of people who call themselves the ruling class, or better still, the northern politicians, therefore there is a heavy call for restructuring of the country into autonomous regions.
Many fighters and militia trained abroad are transported from northern Nigeria to eastern region to occupy farmlands and the federal machinery is put in place to acquire waterways. We cannot fold hands and watch people extinguished. A situation where one ethnic group is allowed to carry automatic weapons and move around in the area while people are policed by soldiers and money extorted on the roads by armed police and military in a subtle declaration of enslavement. We are a free people and have rights to shape our destiny. Our technological achievements are rubbished and inventions relegated to the background.
After the civil war, the technological breakthrough made by the Biafran scientists were destroyed by the Nigeria's leadership. Our scientists designed the first locally made refineries used to refine crude oil into petroleum products, manufactured and built radio stations and above all produced the first scud missiles called 'The flying Ogbunigwe' converted Minicoin aircrafts to fighter planes and produced mines and bullets. The Nigerian leadership destroyed all these invention and returned the country to foreign dependency on imports for needed items.
The first locally designed car by Ezikel Izuogu was destroyed by federal security operatives masquerading as armed bandits. Finally, the Federal Government of Nigeria has shunned the adoption of Innoson Motors built by an Igboman as a national car in preference to foreign built vehicles just to discourage the growth of indigenous technology, particularly from the Eastern region. It is time for a reflection on how we can protect our people, our agricultural inheritance, our culture and our technology. Faced with this reality, the Constitution needs reviewing for the benefit of all regions, especially the Eastern part of the country.
Do you have any suggestions how to tackle rising ethnic attacks and violence in the country?
An inclusive economic and political system is the only solution. The current public discourse is focused on political restructuring along regional lines. The calls for a political arrangement where major ethnic groups will have control over their geographic areas as well as resources therein might help. The danger is that rather than unify Nigeria it would further divide the country along ethnic and religious lines. What is missing in the conversation is the fact that, the environment for violence and oppression of most Nigerians has come about because of the way in which the country's economy is structured.
The elitist economy cuts across all ethnic groups, the disenfranchisement, marginalization and exploitation defy ethnic coloration. For restructuring to be meaningful, Nigeria must create an inclusive economic and political system where ethnic and religious affiliation will no longer be a defining factor in economic and political participation. What Nigerians need, and are clamoring for, is a country that will accommodate them regardless of ethnic or religious creed, but cannot be because Islam defines politics for the North and not development or merit.
Nigeria needs political, religious and ethnic tolerance. This will be the key to economic and political success, therefore economic and political inclusivity must account for greater tolerance for it to be effective, including addressing the legacy of past injustices and atrocities, rebuilding broken relationships arising from conflict, establishing and guaranteeing public safety in every facet of life, and the need for legitimate, effective political and administrative institutions. The uniqueness of every post-conflict society goes through these processes. The differences are only in terms of what comes first, what is needed at a particular point in time, who should do it, and how it should be done.
As a successful entrepreneur and leader of a Pan-Igbo association, together with other Igbo diaspora associations, how do you possibly intend to embark on a roadmap for reconciliation and restoration of the status of Nigeria, seen as the power and economic giant in Africa?
Sincerely speaking I don't know why Nigeria is still being called the giant of Africa when the basic things of life is difficult to acquire, what are these basic things of life, good water, good roads, constant electric power supply, security of lives and properties, good hospitals, functional polyclinics, food etc. Whether you are poor or rich these basic things of life is your right but you can't get them in Nigeria. Other African countries are doing pretty well in these areas.
Nigeria has fallen from grace and there is no remedy for Nigeria to regain this past glory. We had earlier called on restructuring, the need for the Nigerian government to agree to wholesome restructure without reservation or grant a referendum for the people in the South East to strive for self-rule or what is referred to as self-determination.
This would be ideal for returning the country to the era when the regions managed their economic and political affairs. But for now, I think it's too late to start restructuring because from all indications the lgbos have reached their enduring limits. There are some funny games being mapped out by the northern zone to wipe out the lgbos and claim our ancestral land, of which we cannot fold our hands and watch them perfect their plans, so I suggest the only way forward is to disintegrate and each nation runs its own affairs.
African Union's Inaction on Ethiopia Deplorable – Open Letter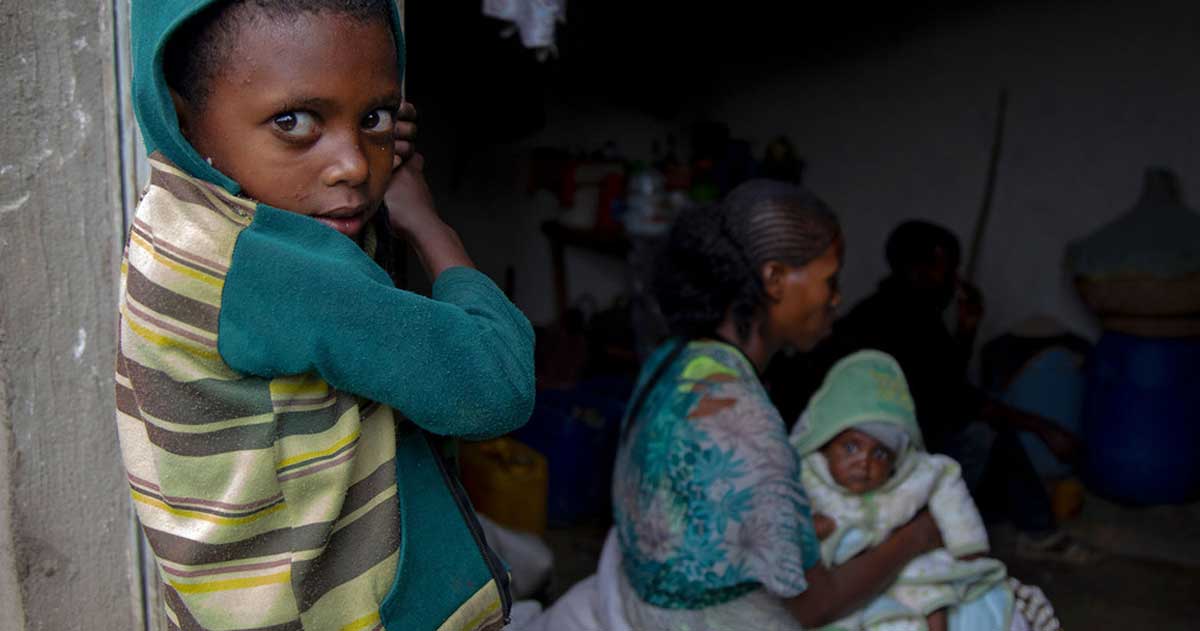 A group of African intellectuals says in an open letter that it is appalled and dismayed by the steadily deteriorating situation in Ethiopia. The letter, signed by 58 people, says the African Union's lack of effective engagement in the crisis is deplorable. The letter calls on regional bloc IGAD and the AU to "proactively take up their mandates with respect to providing mediation for the protagonists to this conflict".

The letter also asks for "all possible political support" for the AU's Special Envoy for the Horn of Africa, Olusegun Obasanjo, whose appointment was announced on August 26, 2021. A United Nations Security Council meeting on the same day welcomed the former Nigerian president's appointment.

Earlier in August 2021, UN chief Antonio Guterres appealed for a ceasefire, unrestricted aid access and an Ethiopian-led political dialogue. He told the council these steps were essential to preserve Ethiopia's unity and the stability of the region and to ease the humanitarian crisis. He said that he had been in close contact with Ethiopian Prime Minister Abiy Ahmed and had received a letter from the leader of the Tigray region in response to his appeal. "The UN is ready to work together with the African Union and other key partners to support such a dialogue," he said.

August 26, 2021 was only the second time during the conflict that the council held a public meeting to discuss the situation. Britain, Estonia, France, Ireland, Norway and the United States requested the session.

Fighting between the national government and the Tigray People's Liberation Front broke out in November 2020, leaving millions facing emergency or crisis levels of food insecurity, according to the United Nations. Both sides have been accused of atrocities.
Africa: The G20 Must Recommit to Covax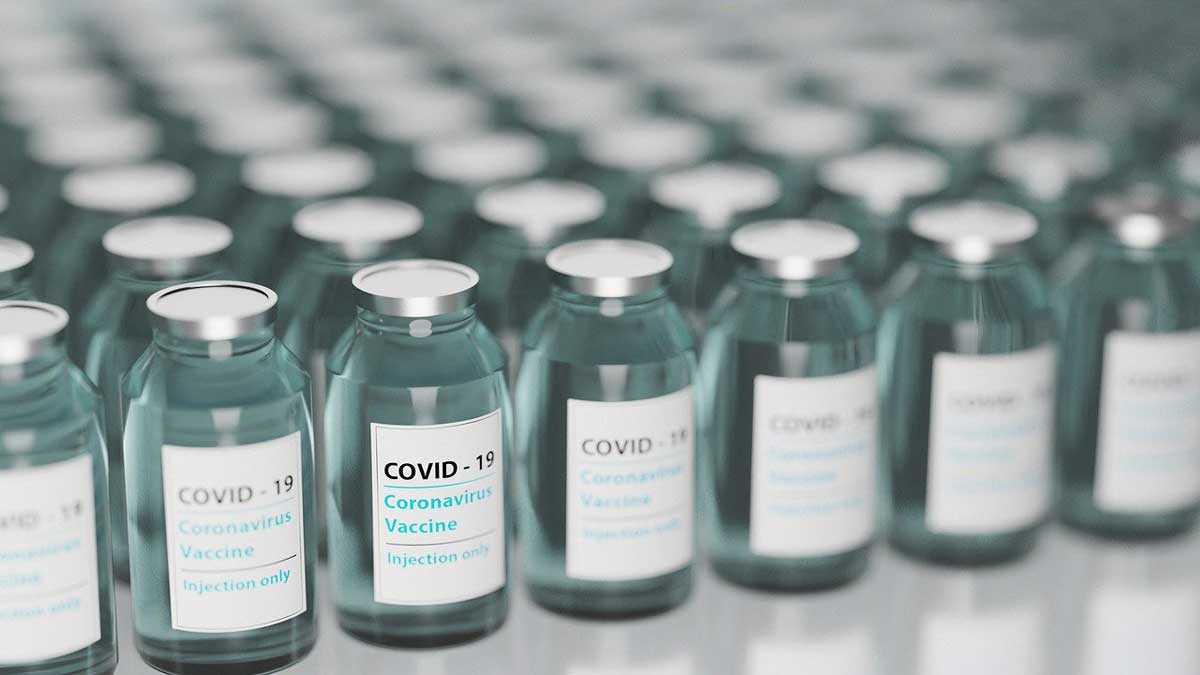 It is one year since the international community gave its backing to the COVID-19 Vaccine Global Access (COVAX) facility to lead a worldwide effort to end the acute phase of the pandemic. The initiative aimed to ensure that every country, and not just those with sufficient money or resources, could access life-saving vaccines once they became available. As G20 health ministers prepare to meet in Rome on September 5-6, they are in a position to ensure that COVAX fulfills its mission.
A year ago, no one knew when or even if it might be possible to develop a safe and effective vaccine against COVID-19, let alone the 20 that are available today. But since making its first international deliveries in February, COVAX a partnership established by the Coalition for Epidemic Preparedness Innovations, the World Health Organization, UNICEF, and Gavi, the Vaccine Alliance has delivered more than 235 million vaccine doses to 139 countries, and expects to deliver another billion doses in the fourth quarter. Only China, India, and the United States have delivered more. This start to the largest and most complex vaccine rollout in history has given hope to millions of people and laid solid foundations for how we respond to future pandemics.
Yet, so much more could, and should, have been achieved by now. It is unacceptable that only 1.8% of people in low-income countries have received their first dose of a COVID-19 vaccine, compared to 82% in high- and upper-middle-income countries. This shocking inequality is as economically senseless as it is destructive to human life, with the latest estimate of the cost of the slow rollout amounting to $2.3 trillion.
The world was woefully unprepared for a pandemic, and this is reflected in the challenges COVAX has faced. By the time initial funding arrived, wealthy countries had already locked up early vaccine supplies. Export bans affecting key suppliers, and difficulties experienced by many manufacturers in scaling up production to the required level, also undermined COVAX's ability to access doses early.
Given increasing global vaccine inequity and the rise of new, more contagious coronavirus variants, we must put these challenges behind us. Thanks to the support of almost all G20 governments, alongside that of foundations and private businesses, COVAX has now raised nearly $10 billion and secured more than 600 million donated doses. All the preparations are in place for the most comprehensive vaccination effort that the world has seen.
Based on the committed orders COVAX has placed with vaccine manufacturers and the additional donations, hundreds of millions of new doses should now be available each month. We need to make sure they reach poorer countries and get into people's arms. To avoid further delays, and for the facility to succeed, we need support from G20 leaders in four key areas.
First, we need doses, and we need them now. The premise of COVAX was always that the facility should be able to negotiate and buy its own doses. With our early vaccine access compromised, donations have played a vital role in maintaining our ability to keep doses flowing to those most in need. Of the 600 million doses pledged to COVAX to date, 100 million have now been delivered. We need more, and soon, with longer shelf lives and greater certainty so that recipient countries have time to plan their rollout. This can be achieved without jeopardizing high-income countries' national vaccination efforts.
We also need G20 leaders to support our call for transparency. COVAX has legally binding agreements with manufacturers for more than four billion doses, but has all too often faced delays in accessing them. Without greater clarity regarding firms' order books, it is impossible to know whether these holdups are due to production challenges or preferential treatment for bilateral arrangements. Insisting that manufacturers are transparent about their order timelines can ensure a level playing field where no one particularly those living in developing countries gets bumped to the back of the vaccine queue because of another bilateral deal.
In addition to ensuring that manufacturers keep their commitment to COVAX, governments should make global vaccine access their highest priority. Countries with pending orders for doses that they currently do not need should allow COVAX to take their place in the queue so that we can get doses to needy countries now.
Finally, lower-income countries require continued financial and technical support for their COVID-19 vaccine rollouts. Strengthening national health systems will help these countries to ensure delivery of doses and mitigate the pandemic's secondary effects, and will leave in place infrastructure critical to future global health security.
By recommitting to COVAX, G20 leaders will recommit to a multilateral solution that builds on the astounding scientific progress of the past year. Based on COVAX's latest forthcoming supply forecast, when topped up with doses through bilateral deals, equitable COVID-19 vaccine access can protect up to 60% of the adult population in 91 lower-income countries. This would represent a huge step toward the WHO target of 70%, which is needed to suppress the coronavirus everywhere, and COVAX represents the best opportunity to achieve it.
Failure would mean more lives lost, broken health-care systems, even deadlier and more transmissible variants, and a pandemic with no end in sight. The G20 must not allow that to be an option.
More African Countries Register Russia's Sputnik Vaccine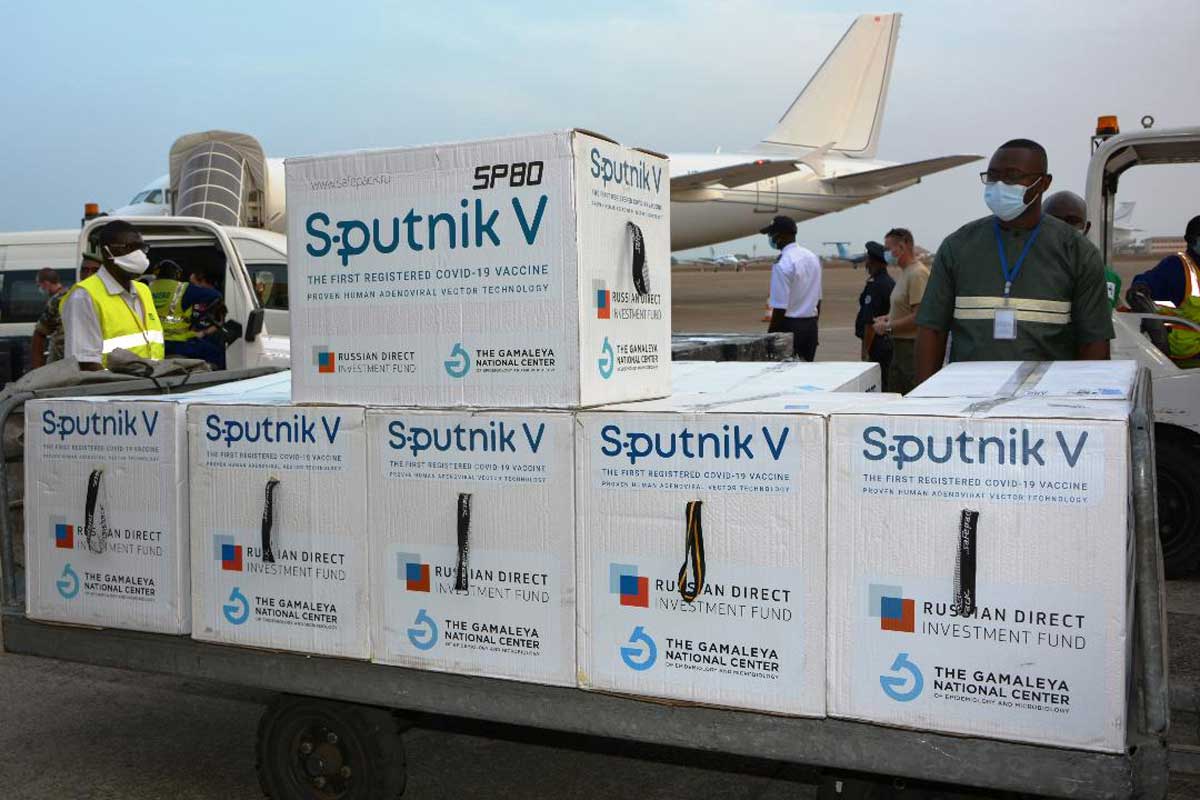 Africa Centres for Disease Control and Prevention (Africa CDC) is a specialized technical institution of the African Union (AU) that strengthens the capacity and capability of Africa's public health institutions as well as partnerships to detect and respond quickly and effectively to disease threats and outbreaks, based on data-driven interventions and programmes.
During the outbreak of the coronavirus, the African Vaccine Acquisition Task Team (AVATT), was established by African Union, as a component in support of the Africa Vaccine Strategy and was endorsed by the AU Bureau of Heads of State and Government on 20th of August 2020.
Dr John Nkengasong, Director of the Africa Centers for Disease Control and Prevention (Africa CDC), has emphasized: "Africa has to team up with development partners to achieve its 60% continent-wide vaccination in the next two years. I think that is why we should as a collective of the continent, and of course, in partnership with the developed world make sure that Africa has a timely access to vaccines to meet our vaccination targets."
An official media release in February 2021, the Africa Vaccine Acquisition Task Team from the African Union (AU) informed that Russia would supply and deliver 300 million Sputnik V vaccines to Africa. That step was intended to support African countries to attain their targeted immunization of 60% of the population by the year-end. That vaccine story disappeared, but instead what become so common is the speedy registration of Sputnik V on bilateral basis in various African countries.
According to the latest, Nigeria has become the 68th country in the world to approve the Russian vaccine. The use of the Sputnik V coronavirus vaccine has been approved in Nigeria, the Russian Direct Investment Fund (RDIF) said in an official statement.
"The Russian Direct Investment Fund (RDIF, Russia's sovereign wealth fund) announces the approval of the Russian Sputnik V vaccine against coronavirus by the National Agency for Food and Drug Administration and Control of Nigeria (NAFDAC). Nigeria has become the 68th country in the world to approve the Russian vaccine. Total population of all countries, where Sputnik V is approved for use, now exceeds 3.7 billion people, which is nearly half of the global population," the statement said.
"Nigeria is the most populous nation in Africa, and the approval of Sputnik V will provide for using one of the safest and most effective vaccines in the world. Sputnik V is based on a proven human adenoviral vectors platform and is successfully used in over 50 countries. Approval in Nigeria will make an important contribution to the country's fight against the pandemic," CEO of the Russian Direct Investment Fund (RDIF) Kirill Dmitriev said.
Besides Nigeria, other African countries have registered Russia's Sputnik V vaccine. Reportedly, the vaccine has been registered in Algeria, Angola, Djibouti, Egypt, Gabon, Ghana, Guinea, Kenya, Morocco, Namibia, Tunisia, the Republic of Congo (DRC) and Zimbabwe.
Russia's drive to share Sputnik V vaccine, of course, offers a chance to raise its image and strengthen alliances in Africa. Ministry of Foreign Affairs of the Russian Federation has made efforts promoting the vaccine using all its channels. But supply and delivery have largely lagged behind, the pledges have simply not been fulfilled. Russian authorities have oftentimes said that they would step up efforts for fruitful cooperation in combating coronavirus in Africa.
Promising more than can be delivered appears to be a universal problem with coronavirus vaccines, and it is a real risk for Russia as well, said Theresa Fallon, Director of the Brussels-based Centre for Russia Europe Asia Studies. "They have won the gold medal for creating this very effective vaccine," she said. "But the problem is how are they going to implement production and delivery?"
Russian Direct Investment Fund (RDIF), with profit motivation, has attempted supplying the Russian vaccines through, Sheikh Ahmed Dalmook Al Maktoum, from the Monarch family and a third party in Dubai, United Arab Emirates, to a number of African countries. For instance, the Republic of Ghana reportedly signed US$64.6 million contract for Sputnik V vaccine from Russia through Sheikh Ahmed Dalmook Al Maktoum. It was double the price from the producer as reported in the media.
On the other hand, Russian President Vladimir Putin has noted, in a speech early September, that advanced countries that produce vaccines against the coronavirus do little to protect humanity from the pandemic.
"The benefits of vaccination are enjoyed mostly by advanced economies. The bulk of the vaccines is made there, and it is used to protect their own population. But very little is being done to protect humanity in the broad sense," Putin said at the plenary session of the Eastern Economic Forum in Vladivostok, the Far East of Russia. "This is very bad for the producers, because all this boomerangs around the globe. For instance, in Africa the level of protection with vaccines is minimal, but contacts with the African countries continue. There is no getting away from this. This infection will return again and again."
According to an official release obtained late February, the Sputnik V vaccine the following advantages:
• Efficacy of Sputnik V is 91.6% as confirmed by the data published in the Lancet, one of the world's oldest and most respected medical journals; It is one of only three vaccines in the world with efficacy of over 90%; Sputnik V provides full protection against severe cases of COVID-19.
• The Sputnik V vaccine is based on a proven and well-studied platform of human adenoviral vectors, which cause the common cold and have been around for thousands of years.
• Sputnik V uses two different vectors for the two shots in a course of vaccination, providing immunity with a longer duration than vaccines using the same delivery mechanism for both shots.
• The safety, efficacy and lack of negative long-term effects of adenoviral vaccines have been proven by more than 250 clinical studies over two decades.
• The developers of the Sputnik V vaccine are working collaboratively with AstraZeneca on a joint clinical trial to improve the efficacy of AstraZeneca vaccine.
• There are no strong allergies caused by Sputnik V.
• The price of Sputnik V is less than $10 per shot, making it affordable around the world.
In February, peer-reviewed medical journal The Lancet published an analysis from Phase III clinical trial of the Russian vaccine, showing its 91.6-percent efficacy against symptomatic COVID-19. The Sputnik V vaccine was developed by the Gamaleya Research Institute of Epidemiology and Microbiology.
Sputnik V was registered in Russia on August 11, 2020 as the world's first officially registered coronavirus vaccine. Russian vaccines have advantages as no deaths have been reported after vaccination with the Sputnik V, Alexander Gintsburg, Director of the Gamaleya Center, the vaccine developer, said and was reported by TASS News Agency. "As of today, no deaths after vaccination with Sputnik V have been registered," he said.
Russian Direct Investment Fund (RDIF) is Russia's sovereign wealth fund established in 2011 to make equity co-investments, primarily in Russia, alongside reputable international financial and strategic investors. RDIF acts as a catalyst for direct investment in the Russian economy. RDIF's management is based in Moscow.
In Africa, during first of September, the coronavirus-related death toll has topped 196,190, while more than 6.9 million recoveries have been reported. South Africa accounts for a majority of coronavirus cases and deaths across Africa – 2,777,659 and 82,261 respectively. The death toll in Tunisia climbed to 23,451, and 664,034 cases have been confirmed. Egypt recorded 16,736 deaths and 288,441 coronavirus cases.
In Sub-Saharan Africa, Ethiopia is ranked second to South Africa (308,134 cases and 4,675 deaths) and is followed by Kenya (235,863 cases and 4,726 deaths) and Nigeria (191,805 and 2,455). The total number of COVID-19 cases has reached almost 8 million in Africa, according to the World Health Organization's (WHO) Regional Office for Africa.