Coronavirus and schools: Access to handwashing facilities key for safe reopening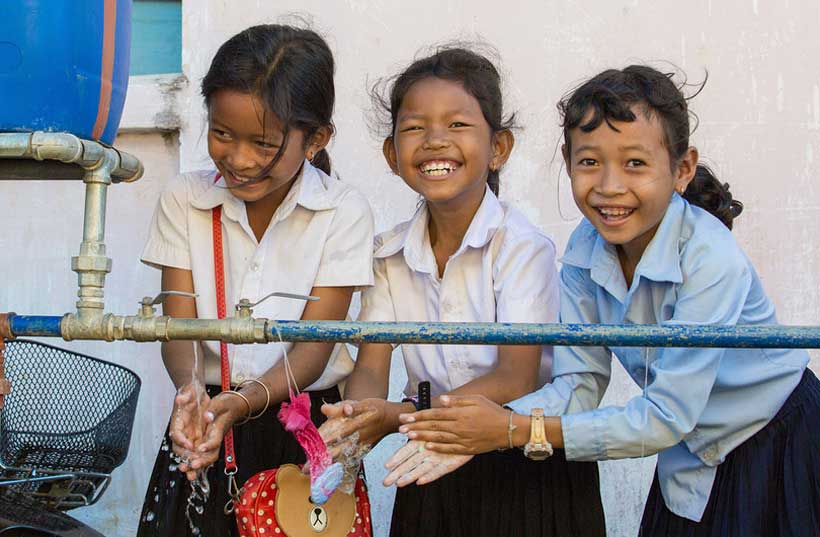 Nearly 820 million children worldwide do not have basic handwashing facilities at school, putting them at increased risk of COVID-19 and other transmittable diseases, according to a report published on Thursday by the World Health Organization (WHO) and the UN Children's Fund, UNICEF.
"Access to water, sanitation and hygiene services is essential for effective infection prevention and control in all settings, including schools", said Tedros Adhanom Ghebreyesus, the WHO Director-General.
"It must be a major focus of government strategies for the safe reopening and operation of schools during the ongoing COVID-19 global pandemic."
Historic disruption to education
COVID-19 has created the largest disruption to education ever recorded, affecting nearly 1.6 billion students in more than 190 countries, according to UN data.
The study found that last year, 43 per cent of schools globally lacked access to basic handwashing with soap and water: a key condition for schools to be able to operate safely in the midst of the pandemic.
Of the roughly 818 million children worldwide who lack basic handwashing facilities at school, more than one third are in sub-Saharan Africa.
In the 60 countries at highest risk of health and humanitarian crises due to the virus, three-quarters of children lacked the basic ability to wash their hands at school at the start of the outbreak, while half lacked basic water service.
Balancing act for governments
The report stressed that governments seeking to control coronavirus spread must balance the need for implementing public health measures against the social and economic impacts of lockdown measures.
The partners said evidence of the negative impacts of prolonged school closures on children has been well documented.
"Global school closures since the onset of the COVID-19 pandemic have presented an unprecedented challenge to children's education and wellbeing", said Henrietta Fore, UNICEF Executive Director. "We must prioritize children's learning. This means making sure that schools are safe to reopen – including with access to hand hygiene, clean drinking water and safe sanitation."
Solutions for safe return
The report identifies resources for COVID-19 prevention and control in schools, including 10 immediate actions and safety checklists.
It builds on guidelines on the safe reopening of schools issued in April by UNICEF and partners, geared towards national and local authorities.
The guidelines include several protocols on hygiene measures, use of personal protective equipment, cleaning and disinfection, as well as providing access to clean water, handwashing stations with soap, and safe toilets.
UNICEF and WHO underlined their commitment to achieving equitable access to adequate water, sanitation and hygience services worldwide, including through the Hand Hygiene for All initiative that supports vulnerable communities.
Pakistan Making Shift to Clean Power Production and Lower Energy Costs
Today, the World Bank's Board of Executive Directors approved $450 million in financing to support Pakistan's transition to renewable energy resources that reduce its reliance on fossil fuel imports and lower costs of electricity production.
The Khyber Pakhtunkhwa Hydropower and Renewable Energy Development Project will help shift the national energy mix to domestic clean resources by investing in renewable energy generation, including hydropower and solar, in Khyber Pakhtunkhwa province. It will also help strengthen energy sector institutions to better manage a growing portfolio of renewable energy projects across the province.
"This project supports Pakistan's goal to become a low-carbon, renewable energy-reliant economy by 2030 and contributes to its national target in reducing greenhouse gas emissions to combat climate change," said Najy Benhassine, World Bank Country Director for Pakistan. "It will facilitate the expansion of renewable energy in Khyber Pakhtunkhwa by identifying and preparing solar and hydropower projects that are technically sound, environmentally and socially sustainable, and investment ready."
The project will provide low-cost and low-carbon electricity to consumers and will support the economic development of those communities near the hydropower and solar projects by revitalizing infrastructure, creating jobs, and supporting the development of tourism activities.
"To scale up renewable energy in Khyber Pakhtunkhwa, the project includes a comprehensive skills training program to build technical capacity in identifying investment opportunities, preparing projects, and mobilizing commercial financing," said Mohammad Saqib, Task Team Leader for the Khyber Pakhtunkhwa Hydropower and Renewable Energy Development project. "In addition, by installing solar photovoltaic systems onto hydropower assets, production capacity is expected to rise and generate greater return on investments."
3 Amazing Success Recipes from TED-speakers That All Students Will Love
What is success for you? Does it have to do with grades, money, or popularity? Or do you feel successful when people around you respect you and trust your opinion? Or does success equal winning? There are approximately 7.8 billion definitions of success in the world right now because, for every single individual, it would mean something different. But Maya Angelou, an outstanding American writer and civil rights activist, managed to sum it all up in one sentence when she wrote that "success is liking yourself, liking what you do, and liking how you do it." You will hardly find a single person who could disagree with this axiom. However, though the task outlined by Angelou might sound like a simple one, very few people know how to achieve success and are ready to share their secrets. TED is the unique platform that unites such people around their mission to make the world a better place. We invite you to join this vibrant community of enthusiasts and learn more about the amazing success recipes that will help you unlock your potential and make the best of it. 
4 Pillars of College Success from Freeman Hrabowski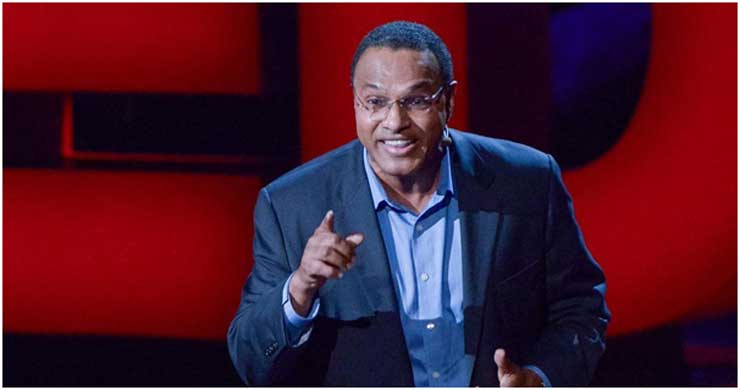 When Freeman Hrabowski was 12 years old, he marched with Martin Luther King and was taken to jail in the aftermath of the historic event, which later became known as the Children's Crusade in Birmingham (1963). He did this because he believed in the transformative power that education possesses and his right to let this power define his future and the future of every single child on this planet irrespective of their skin color and social background. Since then, Hrabowski has faithfully served his ideals. As president of the University of Maryland, Baltimore County (UMBC), he turned a mediocre commuter college into the ninth most innovative university in the USA known for its focus on research, high teaching standards, and inclusive education.
In his TED-talk "4 pillars of college success in science," Hrabowski shares four principles that helped him achieve success and make the dreams of thousands of students come true. First and foremost, students' lives can be changed by high expectations. And here, Hrabowski is not talking about scores and grades. He believes that it is not enough to be smart and ready to learn. You have to be excited about learning and eager to ask good questions. "High expectations have to do with curiosity," he argues. Secondly, students need to learn to work in groups, "to understand each other, to build trust among them, to support each other, to learn how to ask good questions, but also to learn how to explain concepts with clarity" and thus form a flourishing community. Third, whatever the discipline, research has to be placed into the very focus of attention because "it takes researchers to produce researchers." Finally, there is no place for indifference at college. So, be curious and eager to learn, ask good questions, become a team player, focus on the research, and take ownership of your studies – no doubt, you will reach great heights!
If you want to find out more about this tested success recipe, listen to this illuminating TED-talk. It lasts 15 minutes, yet it is definitely worth the effort. But if you are short on time, you can always delegate some of your assignments to highly-skilled professionals from essayservice.com and spend some quality time boosting your motivation.
8 Secrets of Success from Richard St. John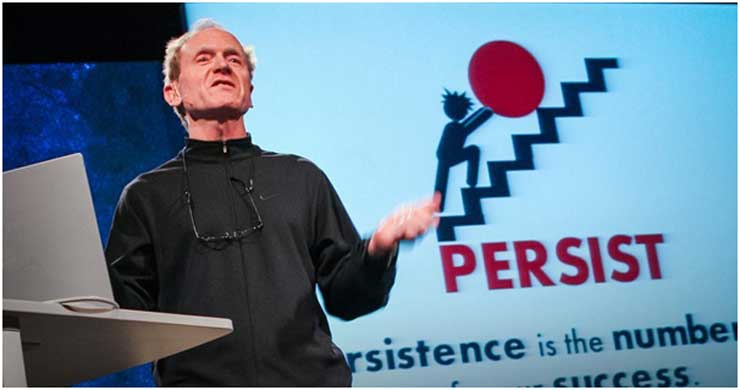 The short TED bio offers a humorous and yet precise description of Richard St. John's life achievement: "A self-described average guy who found success doing what he loved, Richard St. John spent more than a decade researching the lessons of success — and distilling them into 8 words, 3 minutes and one successful book." Great news! You only need 3 minutes to learn the universal formula of success. Let us name the key ingredients of St. John's recipe to get you started. To become a success story, you need to:
be passionate about what you are doing (because "if you do it for love, the money comes anyway");
work hard (and yet manage to have fun!);
focus on one thing;
persist;
come up with good ideas;
be good at what you are doing;
push yourself (or let your mother do it!);
serve other people.
For more details, a dose of good mood, and motivation, watch this funny and insightful talk from one of the most inspiring TED-speakers ever. It is an absolute must for students all over the world!

A Millennial's Unexpected Secret to Success from Daniela Zamudio
Millennials are only too often criticized for failing to be resilient, loyal, determined, and hardworking enough, as well as jumping from job to job. However, Daniela Zamudio, a millennial and the head of marketing and communications for Tommy Hilfiger Mexico, believes that the notorious propensity of the millennials to quit when feeling uncomfortable is a strength rather than a weakness and also an essential ingredient of the success recipe. Zamudio has developed a philosophy of "conscious quitting," which teaches you to follow your heart but also to be ready to face the consequences of your life-changing decisions. Listen to her enthusiastic and humor-packed TED-talk to discover how quitting consciously has helped Zamudio achieve personal success and happiness.
No matter which recipe you pick, we wish you good luck on your way to achieving success and living your dream!
Most countries failing to protect women from COVID-19 economic and social fallout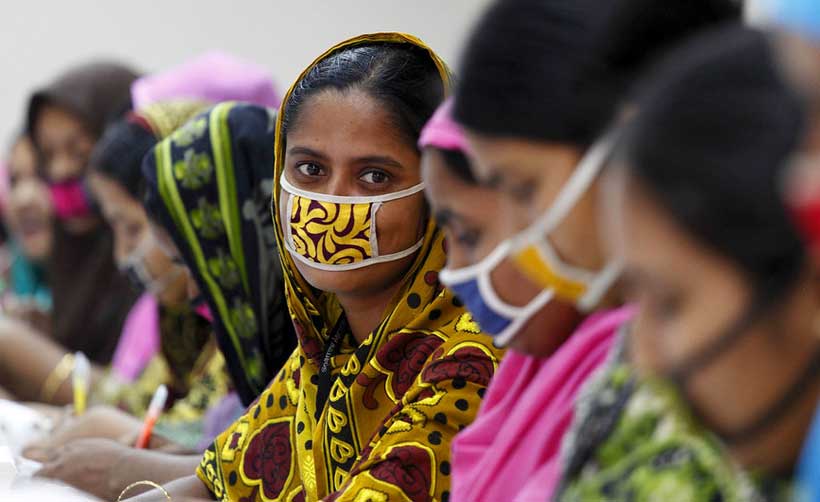 The COVID-19 pandemic is "hitting women hard", but most nations are failing to provide sufficient social and economic protection for them, the head of the UN gender empowerment agency said on Monday.
And women have often become victims of domestic violence "locked down with their abusers, as unpaid caregivers in families and communities, and as workers in jobs that lack social protection", adds the Executive Director of UN Women, Phumzile Mlambo-Ngcuka.
New data released by gender agency and the UN Development Programme (UNDP) taken from the COVID-19 Global Gender Response Tracker, reveal that most countries are not doing enough to protect women and girls from the economic and social fallout being caused by the virus.
Lacking support
The analysis signals that one-fifth of the 206 countries analyzed, or 42 States, had no gender-sensitive measures in place to respond to the pandemic.
And only 25 countries have introduced measures aimed at tackling violence against women and girls (VAWG), support unpaid care and strengthen women's economic security.
These may include helplines, shelters or legal support to counter the surge in violence; cash transfers directly targeted at women; or childcare services and paid sick leave.
"The COVID-19 crisis provides an opportunity for countries to transform existing economic models towards a renewed social contract that prioritizes social justice and gender equality", said UNDP Administrator Achim Steiner. "This new gender response tracker can help accelerate policy reform by guiding on gaps in national efforts and funding and highlighting best practices".
Breakdown
Across 135 countries, the tracker identified 704 measures to prevent and/or respond to VAWG. Of these, 63 per cent focused on strengthening essential services, such as shelters, helplines and other reporting mechanisms.
However, only 48 countries, less than a quarter of those analyzed, treated VAWG-related services as an integral part of their national and local COVID-19 response plans – with very few adequately funding these measures.
At the same time, social protection, care crisis and jobs response has been largely blind to women's needs, with only 177 measures in 85 countries explicitly aimed at strengthening women's economic security, and just 60 taking action to support unpaid care and strengthen care services for children, older persons or persons with disabilities.
Varying responses
The tracker also shows that gender actions vary widely across countries and regions.
According to the analysis, Europe is leading the response on addressing VAWG and unpaid care – accounting for almost 32 per cent of all violence measures and 49 per cent of all unpaid care measures.
Meanwhile, the Americas has the largest number of measures aimed at strengthening women's economic security, followed by Africa.
"The Global Tracker supports Governments in making the right policy decisions by sharing good practices and monitoring progress in care policies and measures to address violence against women", said UN Women Executive Director Phumzile Mlambo-Ngcuka.