CEOs: Post-Covid changes are permanent and there are more to come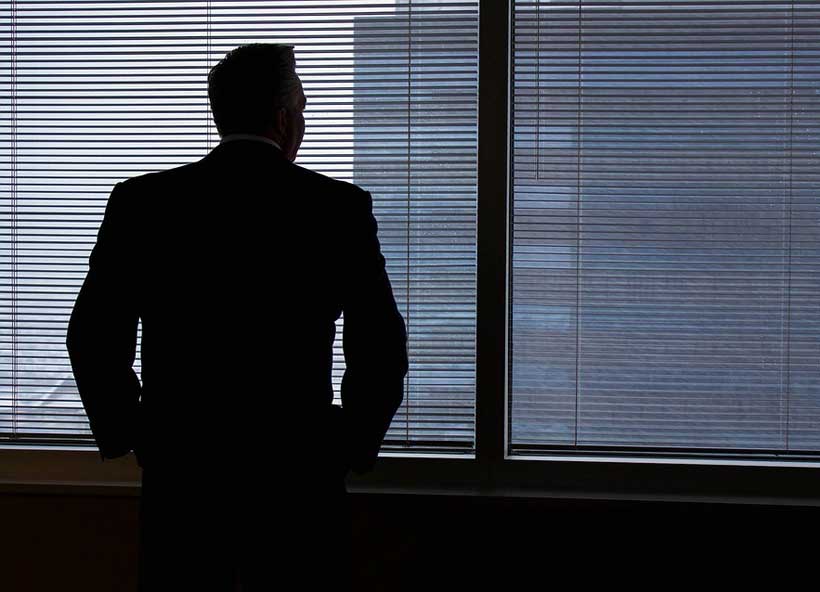 The need for business leaders and policy makers to fundamentally rethink the way they plan, invest and operate in the future is underlined in a new survey of 699 global CEOs released by PwC.
The survey shows the majority of CEOs believe that COVID-19 pandemic driven shifts towards remote collaboration (78%), automation (76%) and fewer people working from offices (61%), are here to stay. Overall, 61% say their business model will be more digital in the future – a change accelerated by the pandemic.
Responses show digital infrastructure, flexible working and employee well-being will top their boardroom agendas as they reconfigure business operations to secure growth in the next 12 months and beyond. Fifty-eight percent of CEOs say ensuring supply chain safety will remain a focus, driving technology investments to enable tracking of products from production to delivery, and to ensure their suppliers and partners are resilient during crises.
"Business leaders need to simultaneously keep their company running today and fundamentally rethink their strategy for tomorrow, so they come out of the pandemic ready to reconfigure their business to thrive in a very different world. And they need to do that, thinking not just about the COVID-19 acceleration of change in society and the rising expectations of their broader stakeholders, but also the other issues that are going to fundamentally reshape the future of business – from climate change to populism," says Bob Moritz, Global Chairman, PricewaterhouseCoopers International Limited.
In a challenge to decades of increased globalisation, almost two in five (39%) of CEOs believe there will be a permanent shift towards onshoring and insourcing, and a similar share expect an enduring increase in nationalism.
Kristin Rivera, Global Leader, Forensics & Crisis, PwC US, comments:"The COVID-19 pandemic has reminded CEOs of the importance of building resilience into their operating model. Firms that were able to quickly adopt digital working practices or switch their supply chains were better able to withstand the shock. CEOs now need to simultaneously contend with the unfolding pandemic and to rethink how they operate in the future. Not every innovation developed in a crisis is right for the long term, but there is much to learn."
CEOs are naturally cautious on their own revenue growth prospects in the year ahead (45% somewhat confident, 15% very confident). 65% are predicting a decline in global growth. Concern about the global economy is highest in Africa, Central & Eastern Europe, Asia and Latin America.
Business leaders also believe the pandemic increased the importance of responding to a wider range of stakeholder issues, particularly employees. Employee support measures included health and safety (92%), well-being (61%) and financial support (24%). Forty-two percent made contributions to community organisations and almost a third (32%) of business leaders reduced their own pay. Those CEOs who maximised retention (36%) and protected employee health and safety (92%) believe it will have a positive impact on their organisation's long-term reputation.
Bhushan Sethi, Joint Global Leader, People and Organisation, PwC US, comments: "The accelerated shift to flexible working has been valuable for many companies. Whatever new models emerge, it's clear that employee-oriented policies that invest in safety, protection and well-being could become the new differentiator for recruitment, retention and company reputation."
The changes driven by COVID-19 add significantly to an already full agenda for CEOs. Climate change remains an influential trend for consumers and businesses alike. When asked if the shift to climate change mitigation would endure, the majority of business leaders (47%) said it would. Business leaders believe short term increases in disposables (including sanitizers, masks) and decreases in the use of the sharing economy would only be temporary.
Limited retreat from cities
While the majority of CEOs (61%) believe that there will be lower workplace density than before, they remain divided about what role cities will play in the future: 34% believe the shift towards de-urbanisation will continue; 38% believing it is temporary.
Divided about the role of government
Business leaders are not expecting extended government support, with the majority (57%) believing state intervention to be a temporary feature, despite the potential for governments to use the support to influence COVID-19 recovery and policies impacting business. Less than one in three (30%) believe government support will be sustained, despite a gloomy outlook for global and organisational growth prospects in the next 12 months. One in five respondents say they declined government backed support for their business during the pandemic.
Bob Moritz comments:"Some CEOs may feel like they've passed a critical test. What's critical now is that they use the important knowledge they've gained about their organisations effectively for business and society. The most enduring shift in this pandemic is the reality that it can no longer be a choice between the long and the short term. We need to address both."
Economic Diversification Away from Oil is Crucial for the Republic of Congo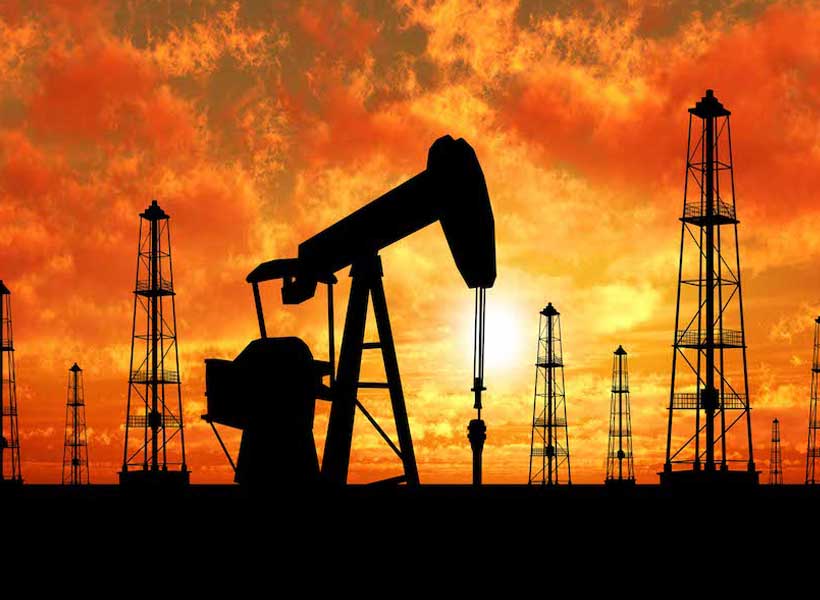 Economic diversification away from oil is crucial for reversing recent economic setbacks in the Republic of Congo and put the country on a pathway to long-term prosperity, says the World Bank in its latest Country Economic Memorandum report on the country.
The cost of over-reliance on oil has been painfully apparent in the past decade. A seven-year recession, induced by the end of the last oil-boom cycle, has led to a dramatic drop in income per capita, shrunk the size of the economy and weakened long-term growth prospects. While oil prices have surged more recently, returning Congo's economy to growth in 2022, the current development model is unlikely to deliver sustainable economic growth and productive jobs going forward.
Attaining sustainable development in Congo urgently requires efforts to diversify national assets, focusing on stronger institutions, development of human and physical capital, and a more balanced exploitation of natural resources, says the report, titled Congo's Road to Prosperity: Building Foundations for Economic Diversification.
"Congo's oil-driven growth model has run its course. In order to achieve its aspiration for a more diversified and inclusive model, it is crucial for Congo to strengthen its policy ambition and accelerate efforts to transition to a people-centered, diversified economy," said Korotoumou Ouattara, World Bank Resident Representative for the Republic of Congo.
The report highlights the urgency of diversification actions. Congo's oil production is expected to decline in the medium term due to the depletion of oil reserves and reduced external demand from the global transition to a low-carbon economy. While oil accounts for 40% of GDP, the sector employs only a fraction of the country's workforce, with three-quarters of Congolese employed in the informal sector. Underinvestment in health, education, and physical infrastructure, as well as weak government institutions underscore the limits of fossil fuel-driven growth and the importance of economic diversification.
It identifies ways in which Congo can achieve its economic diversification objectives and recommends policy reforms and investments in the following priority areas:
Remove barriers to competition by curbing state-owned enterprises' market dominance, encouraging private sector participation in the electricity and telecommunications sectors, and modernizing competition law and enforcement capacity.
Accelerate digital transformation by enabling private sector participation, developing regulatory and legal support for digital financial services and facilitating digital technology adoption, and building digital skills.
Improve the supply of reliable electricity by restoring profitability, invigorating regulation, and investing in transmission and distribution.
Enhance trade competitiveness and diversification by cutting tariffs, reviewing non-tariff measures, concluding regional trade negotiations, and strengthening local markets.
Improve logistics efficiency by scrutinizing public-private partnership contracts and adopting unified information technology for maritime trade.
Support ecotourism development by improving regulation and allocating funding to protect natural assets, strengthening regulatory and enforcement agencies, and expanding transport infrastructure and marketing.
"The recent oil price volatility is a strong reminder of the need for Congo to reduce its exposure to the boom-bust cycles of global commodity markets. Urgent policy actions to develop the non-oil sector, enable the private sector, and strengthen government institutions can help catalyze growth for a prosperous, resilient and sustainable future," said Vincent Belinga, lead author of the report.
Solar Mini Grids Could Sustainably Power 380 million People in Africa by 2030
Solar mini grids can provide high-quality uninterrupted renewable electricity to underserved villages and communities across Sub-Saharan Africa and be the least-cost solution to close the energy access gap on the continent by 2030.
Climate action efforts can tap solar mini grids that offer a lower greenhouse gas emission alternative compared to diesel-fueled systems and kerosene-based appliances. The World Bank's Mini Grids for Half a Billion People: Market Outlook and Handbook for Decision Makers notes that to realize the full potential of solar mini grids, governments and industry must work together to systematically identify mini grid opportunities, drive costs down, and overcome barriers to financing.
"Kenya has deployed mini grids to serve communities that are not connected to the main grid," said Mr Davis Chirchir, Cabinet Secretary Ministry. "Currently we have about 62 mini grids that are fully operational and 28, which are under construction. We hope to deploy more mini grids to close the energy access gap and ensure universal access to electricity by 2030."
In Sub-Saharan Africa, 568 million people still lack access to electricity. Globally, nearly 8 out of 10 people without electricity live in Africa. At the current rate of progress, 595 million Africans will remain unconnected in 2030.
"While Africa remains the least electrified continent, it also has the biggest potential for solar mini grid deployment," said Gabriela Elizondo Azuela, Manager of the World Bank's Energy Sector Management Assistance Program (ESMAP). "Solar mini grids can reach populations today that would otherwise wait years to be reached by the grid.  They have the potential to transform the power sector in Sub-Saharan Africa. Through World Bank operations and advice to governments, ESMAP is helping take mini grids from a niche to a mainstream solution."
The deployment of solar mini grids has markedly accelerated in Sub-Saharan Africa, from around 500 installed in 2010 to more than 3,000 installed today, and a further 9,000 planned for development over the next few years. This is the result of falling costs of key components, the introduction of new digital solutions, a large and expanding cohort of highly capable mini grid developers and growing economies of scale. In Africa, mini grids are on track to provide power at lower cost than many utilities. The cost of electricity produced by mini grids could be as low as $0.20/kWh by 2030, making it the least-cost solution for more than 60 percent of the population.
Important progress has been made in several African countries to accelerate the deployment of mini grids. In Nigeria, for example, a market-driven approach to mini grid development under the World Bank-supported National Electrification Project has catalyzed the deployment of more than 100 new solar-powered mini grids. In several countries such as Ethiopia and Zambia, new regulations and policy directives are making mini grids more attractive for private sector investment. In Kenya, a combination of geospatial planning, favorable policies and regulations, and a robust business model based on public-private partnership is underpinning the World Bank-supported Kenya Off-Grid Solar Access Project, which is targeting almost 150 new mini grids in areas with low electricity access rates.
Further acceleration is needed, however, to meet Sustainable Development Goal 7 (SDG7). Powering 380 million people in Africa by 2030 will require the construction of more than 160,000 mini grids at a cumulative cost of $91 billion. At the current pace, only around 12,000 new mini grids serving 46 million people will be built by 2030 at a total investment cost of approximately $9 billion.
The World Bank has committed more than $1.4 billion to mini grids over the next seven years, through 38 projects in 29 countries. The investment plans of the World Bank's portfolio include the deployment of 3,000 mini grids by 2029, with the expectation of bringing electricity to more than 13 million people. This investment commitment is expected to crowd in more than $1 billion of co-financing from private sector, government, and development partners. In countries where the World Bank has an investment commitment in mini grids, the Bank's investment represents on average about 25 percent of the total investment in mini grids in each country from governments, the private sector, and development partners.
Produced by the World Bank's Energy Sector Management Assistance Program (ESMAP), the book, the Mini Grids for Half a Billion People: Market Outlook and Handbook for Decision Makers, identifies five market drivers that would help the mini grid sector achieve its full market and development potential:
Reducing the cost of electricity from solar hybrid mini grids to $0.20/kWh by 2030, which would put life-changing power in the hands of half a billion people for just $10 per month.
Increasing the pace of deployment to 2,000 mini grids per country per year, by building portfolios of modern mini grids instead of one-off projects.
Providing reliable electricity service to customers and communities would generate the demand for 3 million income-generating appliances and machines and expand services at 200,000 schools and clinics.
Leveraging development partner funding and government investment to "crowd in" private-sector finance, potentially raising $127 billion in cumulative investment from all sources for mini grids by 2030.
Establishing enabling mini grid business environments in key access-deficit countries through light-handed and adaptive regulations, supportive policies, and reductions in bureaucratic red tape.
The handbook is the World Bank's most comprehensive and authoritative publication on mini grids to date.
Global growth forecast to slow to 1.9% in 2023
Senior UN economists warned on Wednesday that intersecting crises are likely to add further damage to the global economy, with growth set to slow from three per cent in 2022 to 1.9 per cent this year.This will be one of the lowest growth rates in recent decades, apart from during the 2007-8 financial crisis and the height of the COVID-19 pandemic.
"In most countries we expect that private consumption and investment will weaken due to inflation and higher interest rates", said Ingo Pitterle, Senior Economist at the UN Department of Economic and Social Affairs (UNDESA). "Several countries will see a mild recession before growth is forecast to pick up in the second half of this year and into 2024".
The findings come amid the backdrop of the pandemic, the war in Ukraine and resulting food and energy crises, surging inflation, debt tightening, as well as the climate emergency.
In the near term, the economic outlook is gloomy and uncertain with global growth forecast to moderately pick up to 2.7 per cent in 2024.
However, this is highly dependent on the pace and sequence of further monetary tightening – rising interest rates – the consequences of the war in Ukraine, and the possibility of further supply-chain disruptions.
Stronger fiscal measures needed
The report warns that the findings also threaten the achievement of the 17 Sustainable Development Goals (SDGs).
"This is not the time for short-term thinking or knee-jerk fiscal austerity that exacerbates inequality, increases suffering and could put the SDGs farther out of reach. These unprecedented times demand unprecedented action," said António Guterres, UN Secretary-General.
"This action includes a transformative SDG stimulus package, generated through the collective and concerted efforts of all stakeholders," he added.
Gloomy economic outlook
Both developed and developing countries are threatened with the prospects of recession during this year, according to the report.
Growth momentum significantly weakened in the United States, the European Union and other developed economies in 2022. This adversely impacted the rest of the global economy in multiple ways.
Tightening global financial conditions coupled with a strong dollar, exacerbated fiscal and debt vulnerabilities in developing countries.
The analysis found that over 85 per cent of central banks worldwide tightened monetary policy and raised interest rates in quick succession since late 2021, to tame inflationary pressures and avoid a recession.
Global inflation which reached a multi-decade high of about 9 per cent in 2022, is projected to ease but remain elevated at 6.5 per cent in 2023.
Weaker job recovery, rising poverty
The report found that most developing countries saw a slower job recovery in 2022 and continue to face relatively high levels of unemployment.
Disproportionate losses in women's employment during the initial phase of the pandemic have not been fully reversed, with improvements mainly arising from a recovery in the informal sector.
Slower growth, coupled with elevated inflation and mounting debt vulnerabilities, threatens to further set back hard-won achievements in sustainable development, it warns.
Needs soaring
DESA points out that already in 2022, the number of people facing acute food insecurity had more than doubled compared to 2019, reaching almost 350 million.
A prolonged period of economic weakness and slow income growth would not only hamper poverty eradication, but also constrain countries' ability to invest in the SDGs more broadly, it states.
"The global community needs to step up joint efforts to avert human suffering and support an inclusive and sustainable future for all," said Li Junhua, United Nations Under-Secretary-General for DESA.
International cooperation key
The report calls for governments to avoid fiscal austerity, which would stifle growth and disproportionately affect the most vulnerable groups, as well as hinder progress in gender equality and development prospects, for generations.
It calls for reallocation and reprioritization in public spending policy, through direct interventions that will create jobs and reinvigorate growth.
This will require strengthening social protection systems and ensuring continued support through targeted and temporary subsidies, cash transfers, and discounts on utility bills, and can be complemented with reductions in consumption taxes or customs duties, it states.
Investing in people
The report points to strategic public investments in education, health, digital infrastructure, new technologies and climate change mitigation and adaptation to achieve large social returns, accelerate productivity growth, and strengthen resilience to economic, social and environmental shocks.
It estimates that additional SDG financing needs in developing countries, amount to several trillion dollars per year.
Urgent stronger international commitment is urgently needed to expand access to emergency financial assistance; restructure and reduce debt burdens across developing countries; and scale up SDG financing, the report warns.