Are VPN Apps Worth the Money?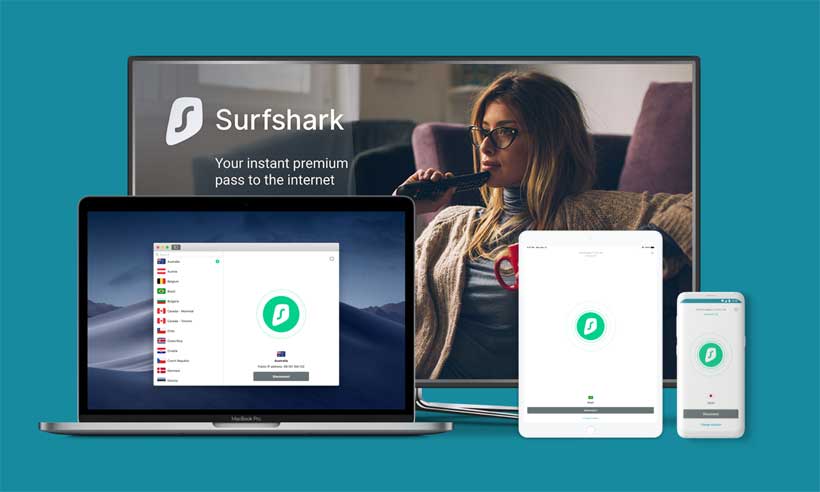 VPNs are a big part of the internet these days. Virtually every IT expert in the world recommends that you always use one, and that's because they're essential to having a safe and secure experience when getting online. When you buy reliable VPN access, it can provide that security on any device that connects, and you have plenty of options when it comes to VPN providers. That leads to a pretty obvious question. Is the VPN worth the money? To answer that, we can compare the cost of the VPN to the cost of not using it. We'll also look at a few VPN features that can impact their overall value.
The Cost of VPN
If we're going to seriously answer the question, it starts by looking at some basic costs. There are a lot of VPN apps out there, and each one has its own pricing and offers. While we can't fit everything into a neat little box, most VPN services will fall into a competitive range of features and pricing. We'll look at pricing in two categories: free services and subscription services. We can make some pretty easy comparisons to help you see how much a VPN app will cost you.
Free
There are VPNs that are completely free to use. The Opera browser has it built right into the software, and plenty of others work as VPN apps that are quite effective in creating a secure tunnel for your internet traffic. Even though these VPNs have no financial cost to use, we can attribute some amount of cost to their use. Most of those come in terms of performance.
Free VPNs tend to be slower than paid subscription services. If your internet speeds have a lot of value to you (especially if your work is online), then VPN speeds could have a real fiscal cost associated with their use.
Aside from speeds, a few other performance issues can impact free VPNs. For the most part, they offer less in terms of automated connectivity. If you get disconnected from your free VPN, it might not halt your internet traffic until the tunnel can be reconnected. That means you might be using the internet without protection, and in those cases, the cost of a free VPN is quite similar to the cost of not using a VPN, which we will discuss in a bit.
Subscription
When you use a paid VPN service, the cost is easy. You're paying out of pocket for security. Most consumer-grade VPNs are going to charge a monthly fee, and that monthly fee is not very high. It's usually in the ballpark of dollars per month (not even tens of dollars). Many subscription services will cut you a deal and lower the monthly cost if you commit to a longer time frame. It's a common tactic, and it can save you a lot of money.
To make this simple, the cost of subscribing to a VPN (that hopefully won't let you accidentally connect unsecured) is the price they charge, and it will usually be between $1 and $10 a month.
Cost of Ignoring VPNs
We talked about the cost of using VPNs. Now we have to consider the financial fallout that can come from unsecured internet activity. If you use the internet enough (without protection), you will eventually run into at least one of the problems. Every time you do, it costs money. When you consider just how big the long-term costs can be, it helps put VPN pricing into perspective.
Stolen Data
This is a big concern for everyone, but it's especially scary for businesses. If you operate a business without a secure tunnel, the risk that data you use can be stolen goes up considerably. Data breaches are one of the biggest killers of businesses. The cost of having data stolen because there is no VPN can easily get into the millions of dollars. For large businesses that handle data for millions of customers, the cost can even get into the billions.
Even if you aren't running a business, having personal data stolen is not good. That can include financial information, passwords and other secure info. Anyone who has had their identity stolen can inform you that it is neither cheap nor painless to resolve. While a VPN can't offer you perfect protection from all threats, it dramatically reduces your risk of having vital data stolen. That means using a VPN can easily save you thousands of dollars in the long run.
Activity Tracking
Even when people aren't stealing your credit card information or Social Security number, VPNs are protecting you. Having your online activity tracked can still be a costly concession. This is especially true if you have ever done something that breaks the rules on the internet.
No one here is condoning or promoting illegal activity, but it's surprisingly easy to unwittingly violate copyrights or terms of service. Do all of the videos you view properly attribute all of their credits? Have you streamed music? Were the artists properly compensated? It's impossible to know, but most internet users violate terms of service at some p[oint without even realizing it. Doing so makes you fiscally liable, and companies do go after violators on a regular basis.
Your VPN masks all of this, so when you accidentally break a rule, no one can track it back to you. It protects you from liability lawsuits that could be enough to ruin you.
Performance
We talked about how a free VPN can impact internet performance and cost you money. No VPN can have an even bigger impact. When you consider bombardments of ads, adware, tracking software, crypto mining and a myriad of other ways online connections can mess with your devices, VPNs are giving you a massive upgrade in overall internet performance. By preventing the vast majority of these abuses, your time online is more efficient.
Even if you don't make your living online, you're paying for access to the internet. If that payment includes a bunch of obtrusive ads or other disruptions, then you're losing money. The protection provided by your VPN makes your internet service spending more cost-effective.
Malicious Software
This is one of the biggest reasons to have a VPN. While it isn't an antivirus package (although plenty of providers bundle services), your VPN makes it much harder for people to reach you with malicious software. It protects you from keyloggers, ransomware and other cases that render your device unusable or otherwise unsafe.
If you have ever had to deal with these problems, you know that resolving them isn't always cheap. Keyloggers can be used to steal things from you. Ransomware can take away all of your data, and replacing it is never free. Even removing viruses typically costs money, and all of this is money that could be saved by using a VPN.
The Value of a VPN
While we've covered the cost of ignoring a VPN, there's another side to this coin. VPNs come with a bunch of services, and those can add direct value to what you're getting. Let's review some of the most valuable services to complete this picture.
Geoblocking
Many content providers block their content by region. Netflix is the most notorious example. The content you can access in the United States is very different from what you'll see in Europe or Asia. Geoblocking is very common, but a good VPN can get you through geoblocking and unlock the entire internet to you. This adds a lot of value to any content subscriptions you might have. How much more is your Netflix worth when you can see all of their stuff instead of just some of it? Multiply that concept by the entire internet, and you can see how your VPN is adding value in big ways.
Device Limits
Each service will set its own device limits, but as long as that limit is more than one, you're essentially getting a bundled deal. You're getting the benefits of your VPN on every device that uses it, so high device limits are adding multiplicative value to your VPN subscription. That's something to consider when you shop around. The more devices you can use with one subscription, the more value you can get out of it.
Multiple Connections
One of the most interesting VPN features is multiple connections. Each provider has a clever name for the service, but the idea is interesting. You can connect to multiple countries at the same time. This gives you access to more internet content while simultaneously improving your anonymity. It takes the value of using a VPN to a whole new level.
Let's revisit the original question. Is a VPN app worth the money? Only you can answer that, but when you consider everything you just learned, the answer isn't too tough. When you consider that there are a ton of features and benefits that are just too numerous to include here, the answer becomes even easier. You can get a VPN for a very low cost, and it's easy to make it worth the investment. It's really up to you.
What Is A Mac Data Recovery Software & How Does It Work
With the advent of technology, data storage remains a crucial element of business and communication. Whether using a Windows PC, Android, or macOS, you need versatile software to secure your data. If you continuously use MacOS, you need good Mac data recovery software.
Of course, most people still use some of the simplest ways to free up space by finding and deleting files and folders that are no longer needed. Whether these files were downloaded or shared to your MacBook, deleting them to create more space is a straightforward process. However, it is better not to fret, as recovering files that have been accidentally deleted is equally simple and easy.
There are several good data recovery software you can install and use to recover files and folders. You can easily use this software to recover deleted files on Mac, including finding and removing duplicate files, clearing temporary files, and emptying all the trash cans.
In this article, we focus on explaining more about Mac data recovery software and how they work. The article will help you better understand Mac data recovery software, how they work, and how to choose the best to use with your system.
Mac Data Recovery Software
The best data recovery software for Mac will help you:
Recover data from crashed or non-booting Mac
Recover deleted documents, emails, videos, audios, and photos
Protect macOS Big Sur and lower versions
Support data recovery from USB corruption, unrecognized drives, and partition loss
Let's look at one of the best data recovery software for Mac – Disk Drill for Mac.
Disk Drill For Mac
Disk Drill, developed by Cleverfiles, is the free data software for Mac OS X. in addition to having previewing capabilities for recovered files and folders, Disk Drill Basic contains several other functionalities such as Guaranteed Recovery and Recovery Vault, boot disk maker, lost partition restoration and so on. This makes Disk Drill one of the best Mac data recovery software to use.
Also, the software works on both internal and external hard drives, SD cards, USB flash drives, and many other external appliances that you can connect to your Mac.
The latest version of the software has an extensive database of file signatures that can be recovered from drives even when your devices are formatted. Besides, the software uses very efficient and quick scanning algorithms.
If you are using macOS and think that this software may become obsolete after some usage time, you are wrong. Disk Drill Data Recovery for Mac is constantly updated and supported by committed teams to cover all the cases of data corruption that may result from the loss of power, improper removal of a device, etc. Below are some of the main features that make Disk Drill a top data recovery software for Mac:
Guarantee Recovery is a background service that saves a copy of each file to a user-specific folder. Both the data protection modules significantly reduce the chances of permanently losing critical data.
Recovery Vault provides an extra layer to the Mac trash bin that references the deleted files on Mac. The data recovery feature provides the ability to recover lost data from a byte-to-byte cone version of the device and even partitions without risking the original storage source.
Other available tools for free include Disk Health Monitor, Time Machine Recovery, Emergency Recovery Boot Drive, Duplicate File Finder, and Mac Cleaner.
Disk Drill, therefore successfully manages the balance between essential features for casual users and those advanced features required by professional and enterprise users.
How Does It work?
1. Clean Up Your Mac
The apps help you get rid of temporary files, uninstall unwanted applications, clean up additional languages, delete big files stored in the mail, among other locations.
Disk Drill has significant features of cleaning applications and will help you get rid of duplicate files too quickly.
2. Find And Remove Duplicate Files
Disk Drill helps you by quickly finding and removing duplicate data on your Mac.
3. Empty The Trash Cans
Emptying the trash cans is the other way to empty or clean up space on Mac. Usually, when you delete files, they are sent to the trash can for storage so that you can easily recover them.
4. Uninstall Applications
You may have installed several apps in the Mac that you no longer use. Such apps take up much space on your device, and you can remove them with Disk Drill to free up space.
5. Clean Out Temporary Files
Many people still retain files they have used in their MacBook. Such files will be taking up your disk space without adding any value. Cleaning the temporary files is an excellent way to free up some space for more important files.
Other Mac Data Recovery Software To Consider
Apart from Disk Drill, other software that is also considered among the best recovery apps on Mac include:
PhotoRec For Mac
EaseUS Data Recovery Wizard for Mac
MiniTool Power Data Recovery for Mac
Softtote Mac Data Recovery
Paperless Travel Pilot Outlines Best Practices for Digital Travel Experience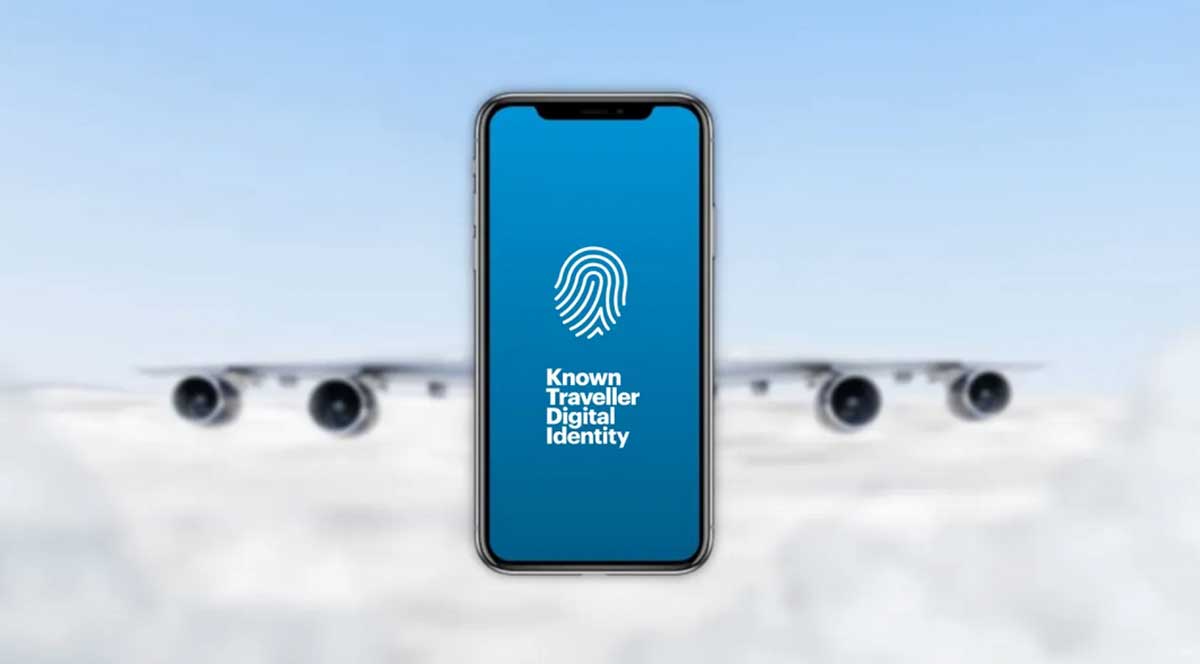 The World Economic Forum today releases findings from its digital passport pilot project which indicate that a fully digital travel experience is possible. However, further collaboration is needed to progress towards globally accepted and verifiable digital travel credentials.
The Known Traveller Digital Identity (KTDI)initiative, which was started in 2018, has worked with the governments of Canada and the Netherlands plus private-sector partners to pilot digital travel credentials for paperless travel between two countries. Lessons from this pilot are particularly relevant today as COVID-19 has underscored the need for verifiable digital credentials in cross-border travel.
A new white paper, Accelerating the Transition to Digital Credentials for Travel, is the result of collaboration between the World Economic Forum, Accenture and industry and government partners. It draws on lessons from the KTDI pilot and is intended to serve as a playbook to guide decision making and help assess important considerations in the use of verifiable digital travel credentials across borders.
"Creating digital travel credentials that work across borders is not an issue of technology but an issue of governance," said Lauren Uppink, Head of Aviation, Travel and Tourism, World Economic Forum. "The learnings from the Forum's KTDI consortium demonstrates that while the technology for the next stage of digital-first travel is ready, thoughtful collective action is what truly enables the design and effective implementation of global governance structures, ensuring that digital travel credentials are easy to use, trustworthy and verifiable across borders."
"The pandemic has highlighted the urgency for trusted, widely-accepted, privacy preserving digital travel credentials," says Christine Leong, Global Lead for Blockchain Identity & Biometrics, Accenture. "Leveraging digital travel credentials would provide a much more secure way of sharing verifiable information, leading to greater assurance for travellers, shorter airport processing time, and greater efficiency for airline and border staff. To achieve this, governments and private sector organisations must collaborate to bring about a seamless, paperless and contactless travel continuum for all. The time to work together is now."
Lessons from the KTDI pilot
The KTDI project established that two major, often misleadingly polarized, technology approaches to verifiable digital identities can work together. Working with governments and technology partners, the consortium found that public key infrastructure (PKI) and decentralized digital identity can co-exist and address the digitalization of various parts of a travel journey.
Furthermore, the pilot project found that these technologies can and must be integrated within existing systems to accelerate adoption and scale.
Interoperability and collaboration were other key areas for progress identified during the KTDI pilot. For paper passports, interoperability already exists as all participating member states agree to follow the specifications through the International Civil Aviation Organization (ICAO)'s governance and trust frameworks.
Such an agreement for the specifications of digital travel credentials is not as widespread yet, but the adoption of traditional passport specifications shows that the benefits of using digital credentials in travel cannot be realized through isolated or one-off approaches.
The KTDI project
The first cross-border pilot for digital travel identification, the Known Traveller Digital Identity (KTDI) project, has been piloted with government partners from Canada and the Netherlands, along with a consortium of technology, private sector and other partners. The KTDI partners have designed and built the first government-led, public-private ecosystem to test the vision of safe and seamless cross-border travel. This vision aimed to reduce touchpoints by using emerging technologies, including biometrics and decentralized identity, and inform the future development of a globally accepted decentralized identity ecosystem.
Although the COVID-19 pandemic has affected KTDI pilot efforts, it has also created an opportunity to further analyse how decentralized digital identity and PKI-based approaches could work together or work in sync. Although the initial pilot employed a decentralized identity approach to trial trusted digital credentials, KTDI could in the future expand to incorporate additional verifiable credentials such as COVID-19 vaccination certificates, as well as PKI-based digital credentials.
The consortium's achievements and expertise can serve as a valuable blueprint to inform other similar efforts being pursued globally.
Online game showcases plight of our planet's disappearing coral reefs
One of the world's leading producers of online word games joined a global effort to help protect the planet's coral reefs, which a new report finds are disappearing at an alarming rate.
Sweden's MAG Interactive has unveiled six ocean-themed games to educate people about the ocean, coral reefs and climate change risks. The games will be launched in Wordzee, Ruzzle, Word Domination, WordBrain, WordBrain 2 and New QuizDuel.
Players are encouraged to either add their name to the petition for greater ocean and climate action and/or donate to projects associated with the Global Fund for Coral Reefs that are working to protect ocean health.
MAG Interactive is part of United Nations Environment Programmes's (UNEP's) Playing for the Planet Alliance that brings together gaming companies worldwide with a monthly active player base of more than 1.5 billion and a common goal of improving the environment through play.
The initiative has seen developers, including the popular Rovio Angry Birds, integrate environmental messages into their games to support the global environmental agenda, ranging from planting millions of trees to reducing plastic in their products.
Gaming companies are also supporting the Playing4Forests pledge, asking world leaders to protect forests as a line of defence against climate change.
"We couldn't be more excited to join hands with MAG Interactive and Playing for the Planet partners, to raise awareness and resources for our planet's precious coral reefs on the front line of climate change," said Leticia Carvalho, Head of Marine and Freshwater at UNEP.
"Many people have no idea of the value of coral reefs to the well being of species and humans alike. Gaming can be transformational in inspiring this learning and action journey," she added.
While they may look like plants or hard rocks, most corals are made up of thousands of small, soft-bodied animals, called polyps, surrounded by stony exoskeletons. Coral reefs support a quarter of all marine life. They also provide at least half a billion people with jobs and food while protecting coastlines from storms and flooding.
Coral reefs are also extremely sensitive to climate change. Corals have shown the most rapid increase in extinction risk of all the species assessed by the Global Biodiversity Outlook.
When waters get too warm, corals release the symbiotic algae turning white, a process known as bleaching. While corals can recover from bleaching if conditions improve, prolonged coral bleaching can be fatal.
The Status of Coral Reefs of the World: 2020, released last week by the Global Coral Reef Monitoring Network in partnership with UNEP, found that 14 per cent of the world's coral has been lost since 2009, and climate change is threatening what remains of these fragile ecosystems, often call the "rainforests of the sea."
In the last 12 years, around 11,700 square kilometres of coral has disappeared. That is more than all the living coral in Australia.
But there is still hope for corals. Across the globe, scientists are identifying pockets of coral habitats that have greater resilience to climate change and may provide the key to their survival. The research shows that incorporating coral safe havens, known as climate refugia, into conservation plans is vital for ensuring their future survival as we work to halt and reverse current threats.
"Our goal is to create engaging content for our players while spreading an important message, that they have the power to help preserve marine ecosystems," said Daniel Hasselberg, CEO of MAG Interactive.
MAG Interactive, whose ten game titles have been downloaded over 350 million times, developed the ocean-themes games based on the UNEP-led campaign Glowing Glowing Gone.
The creative campaign works to curb the threats to coral reefs, which along with climate change are under siege from overfishing, coastal development, pollution and ocean acidification.
The debut of the ocean-themed games preceded the recent announcement of US$125 million earmarked for the Global Fund for Coral Reefs to address critical financing and private investment barriers centered around the blue economy and to protect coral reefs. As the Global Climate Fund's first at-scale private sector programme in climate adaptation, this investment signifies a major achievement for coral and climate resilience.