Are VPN Apps Worth the Money?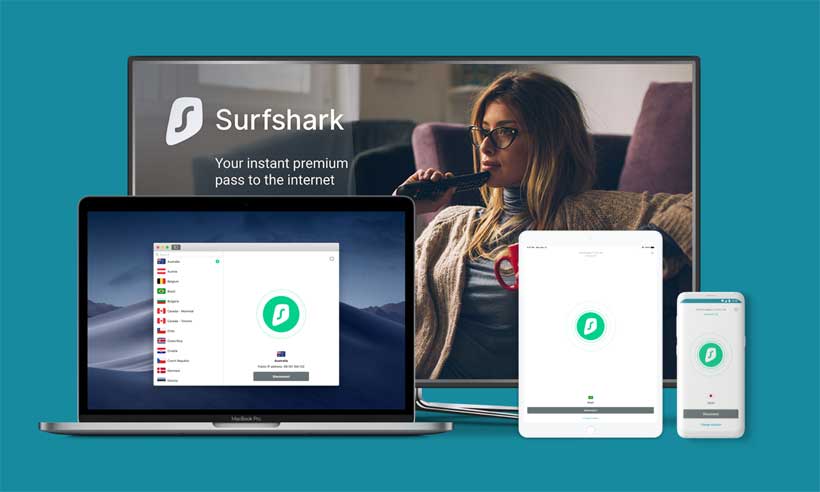 VPNs are a big part of the internet these days. Virtually every IT expert in the world recommends that you always use one, and that's because they're essential to having a safe and secure experience when getting online. When you buy reliable VPN access, it can provide that security on any device that connects, and you have plenty of options when it comes to VPN providers. That leads to a pretty obvious question. Is the VPN worth the money? To answer that, we can compare the cost of the VPN to the cost of not using it. We'll also look at a few VPN features that can impact their overall value.
The Cost of VPN
If we're going to seriously answer the question, it starts by looking at some basic costs. There are a lot of VPN apps out there, and each one has its own pricing and offers. While we can't fit everything into a neat little box, most VPN services will fall into a competitive range of features and pricing. We'll look at pricing in two categories: free services and subscription services. We can make some pretty easy comparisons to help you see how much a VPN app will cost you.
Free
There are VPNs that are completely free to use. The Opera browser has it built right into the software, and plenty of others work as VPN apps that are quite effective in creating a secure tunnel for your internet traffic. Even though these VPNs have no financial cost to use, we can attribute some amount of cost to their use. Most of those come in terms of performance.
Free VPNs tend to be slower than paid subscription services. If your internet speeds have a lot of value to you (especially if your work is online), then VPN speeds could have a real fiscal cost associated with their use.
Aside from speeds, a few other performance issues can impact free VPNs. For the most part, they offer less in terms of automated connectivity. If you get disconnected from your free VPN, it might not halt your internet traffic until the tunnel can be reconnected. That means you might be using the internet without protection, and in those cases, the cost of a free VPN is quite similar to the cost of not using a VPN, which we will discuss in a bit.
Subscription
When you use a paid VPN service, the cost is easy. You're paying out of pocket for security. Most consumer-grade VPNs are going to charge a monthly fee, and that monthly fee is not very high. It's usually in the ballpark of dollars per month (not even tens of dollars). Many subscription services will cut you a deal and lower the monthly cost if you commit to a longer time frame. It's a common tactic, and it can save you a lot of money.
To make this simple, the cost of subscribing to a VPN (that hopefully won't let you accidentally connect unsecured) is the price they charge, and it will usually be between $1 and $10 a month.
Cost of Ignoring VPNs
We talked about the cost of using VPNs. Now we have to consider the financial fallout that can come from unsecured internet activity. If you use the internet enough (without protection), you will eventually run into at least one of the problems. Every time you do, it costs money. When you consider just how big the long-term costs can be, it helps put VPN pricing into perspective.
Stolen Data
This is a big concern for everyone, but it's especially scary for businesses. If you operate a business without a secure tunnel, the risk that data you use can be stolen goes up considerably. Data breaches are one of the biggest killers of businesses. The cost of having data stolen because there is no VPN can easily get into the millions of dollars. For large businesses that handle data for millions of customers, the cost can even get into the billions.
Even if you aren't running a business, having personal data stolen is not good. That can include financial information, passwords and other secure info. Anyone who has had their identity stolen can inform you that it is neither cheap nor painless to resolve. While a VPN can't offer you perfect protection from all threats, it dramatically reduces your risk of having vital data stolen. That means using a VPN can easily save you thousands of dollars in the long run.
Activity Tracking
Even when people aren't stealing your credit card information or Social Security number, VPNs are protecting you. Having your online activity tracked can still be a costly concession. This is especially true if you have ever done something that breaks the rules on the internet.
No one here is condoning or promoting illegal activity, but it's surprisingly easy to unwittingly violate copyrights or terms of service. Do all of the videos you view properly attribute all of their credits? Have you streamed music? Were the artists properly compensated? It's impossible to know, but most internet users violate terms of service at some p[oint without even realizing it. Doing so makes you fiscally liable, and companies do go after violators on a regular basis.
Your VPN masks all of this, so when you accidentally break a rule, no one can track it back to you. It protects you from liability lawsuits that could be enough to ruin you.
Performance
We talked about how a free VPN can impact internet performance and cost you money. No VPN can have an even bigger impact. When you consider bombardments of ads, adware, tracking software, crypto mining and a myriad of other ways online connections can mess with your devices, VPNs are giving you a massive upgrade in overall internet performance. By preventing the vast majority of these abuses, your time online is more efficient.
Even if you don't make your living online, you're paying for access to the internet. If that payment includes a bunch of obtrusive ads or other disruptions, then you're losing money. The protection provided by your VPN makes your internet service spending more cost-effective.
Malicious Software
This is one of the biggest reasons to have a VPN. While it isn't an antivirus package (although plenty of providers bundle services), your VPN makes it much harder for people to reach you with malicious software. It protects you from keyloggers, ransomware and other cases that render your device unusable or otherwise unsafe.
If you have ever had to deal with these problems, you know that resolving them isn't always cheap. Keyloggers can be used to steal things from you. Ransomware can take away all of your data, and replacing it is never free. Even removing viruses typically costs money, and all of this is money that could be saved by using a VPN.
The Value of a VPN
While we've covered the cost of ignoring a VPN, there's another side to this coin. VPNs come with a bunch of services, and those can add direct value to what you're getting. Let's review some of the most valuable services to complete this picture.
Geoblocking
Many content providers block their content by region. Netflix is the most notorious example. The content you can access in the United States is very different from what you'll see in Europe or Asia. Geoblocking is very common, but a good VPN can get you through geoblocking and unlock the entire internet to you. This adds a lot of value to any content subscriptions you might have. How much more is your Netflix worth when you can see all of their stuff instead of just some of it? Multiply that concept by the entire internet, and you can see how your VPN is adding value in big ways.
Device Limits
Each service will set its own device limits, but as long as that limit is more than one, you're essentially getting a bundled deal. You're getting the benefits of your VPN on every device that uses it, so high device limits are adding multiplicative value to your VPN subscription. That's something to consider when you shop around. The more devices you can use with one subscription, the more value you can get out of it.
Multiple Connections
One of the most interesting VPN features is multiple connections. Each provider has a clever name for the service, but the idea is interesting. You can connect to multiple countries at the same time. This gives you access to more internet content while simultaneously improving your anonymity. It takes the value of using a VPN to a whole new level.
Let's revisit the original question. Is a VPN app worth the money? Only you can answer that, but when you consider everything you just learned, the answer isn't too tough. When you consider that there are a ton of features and benefits that are just too numerous to include here, the answer becomes even easier. You can get a VPN for a very low cost, and it's easy to make it worth the investment. It's really up to you.
Water in a loop: how to combat water scarcity on remote islands
BY SARAH WILD
Every summer, thousands of tourists travel to Greece's idyllic islands to enjoy their sunny beaches. Even the global pandemic couldn't keep visitors away, but water scarcity might. Many Greek islands survive on water imports and are struggling to meet residents' and agriculture's water needs – let alone those of tourists.
These islands illustrate the difficulties faced in other parts of Europe. Climate change is making extreme weather events such as drought more frequent, while burgeoning population numbers and competing priorities, such as agriculture and tourism, mean that there is not enough fresh water to go around. About one in five people in the Mediterranean region suffer from constant water stress – when demand exceeds availability – according to the European Commission.
To address these issues, the project HYDROUSA is piloting its water technologies at sites on three Greek islands.
'It's about tackling water scarcity issues in small and decentralised remote regions in the Mediterranean,' explained Professor Simos Malamis, a water systems specialist at the National Technical University of Athens, Greece and coordinator of HYDROUSA.
The team, which includes 28 partners in industry, academia and government, develops and integrates different technologies to collect, treat, recycle and reuse water. 'We want to do this in a sustainable manner, in a loop.'
Sustainable reuse is at the heart of the EU's circular economy action plan, published in 2020. The bloc aims to 'double its circular material use rate in the coming decade', which will involve identifying value in products that have traditionally been considered waste. It has also invested extensively in research projects, such as HYDROUSA, to trial technologies to achieve this circularity and open them up to governments and businesses.
The circular economy includes water loops, in which water is treated and reused, with value being derived from extracted 'waste' in the water, such as phosphorus or salts. HYDROUSA is working to create these loops in remote areas to benefit local individuals and industries. It currently has six pilot sites on the three islands, trialling 13 different innovations to show their applicability under different scenarios.
Wastewater
Prof. Malamis' favourite pilot, on Lesbos, includes the greatest number of integrated technologies, he says. Wastewater from a nearby town arrives at a wastewater treatment plant, where anaerobic bacteria break down the organic matter contained in the wastewater. This step produces biogas, which can be collected and used as energy feedstock. In the second phase, the primary treated wastewater runs through a constructed artificial wetland, which is made up of a number of plant species, which clean the water. The resulting water is then exposed to high-energy ultraviolet light to kill pathogens, after which local farmers can use it to fertilise and irrigate their crops, Prof. Malamis explains.
To show that it is actually safe to use, project researchers are also developing an agroforestry site, irrigated with their treated water.
Meanwhile, on Mykonos, HYDROUSA technologies harvest and store rainwater below ground, so that the water does not evaporate in the sometimes punishing Greek heat, and then disburses the water to households. On the island of Tinos, the project's technologies help an ecotourist lodge recycle waste water and rainwater, using it to irrigate and fertilise food gardens which in turn feed lodge tourists and residents in the nearby village.
These solutions rely on multiple technologies merged together. 'We have one system coupled together with another, which are from different companies, integrated, to produce the best result,' Prof. Malamis said.
To combat water scarcity in remote locations, another research initiative, Project O, is blending technologies into water management modules and demonstrating them at four small sites. Importantly, the modules are mobile and can be installed where there are no other facilities.
Two sites are water utilities in Puglia, Italy and Almendralejo, Spain, with another at a saltwater aqua facility in Eilat, Israel, and one with a textile company in Omis, Croatia.
Small scale
Big water treatment plants, such as those common in large cities, are designed to treat large quantities of water, according to Giulia Molinari, a former manager of Project O and now with IRIS, a company commercialising high voltage technology to clean water and working with the project. 'It is highly inefficient to replicate them locally for a small scale,' she said. 'We are trying to use a lot of different technologies on the small- to medium-scale to tailor the quality to the needs (of the site).'
But the various sites and industries have different water requirements. For example, not all treated water needs to be potable, she says. In industry, wastewater treated to drinking quality would be 'overengineered' and needlessly expensive.
At the Puglia site, the water is for people to drink. It comes from an aqueduct, Acquedotto Pugliese, and its quality is variable, sometimes salty, sometimes heavily polluted. This means that the solution needs to be flexible, and also able to cope with comparatively small amounts of water (about 20 cubic metres a day). This situation is very different to those in traditional water management, where every day, large quantities of water are treated in the same way. 'We can adjust treatment so that we do not treat it too much and use too much energy,' Molinari said.
Project O's response to the distinct scenarios has been to create four different modules, each containing a cascade of technologies to address the water requirements at each site. At the aqueduct in Puglia, for example, the module integrates a desalinator (which removes salt from the water) and advanced oxidation techniques (which use chemical processes to remove harmful bacteria and organic pollutants from water).
At the textile factory in Croatia, the team developed a module that uses sunlight to break down toxic organic compounds and disinfect the water, while in Spain sunlight powers advanced oxidation processes and contains adsorption technologies that can collect pollutants, while a control system integrates two technologies. The module used in Israel recovers nutrients from salty water.
Molinari works on a form of advanced oxidation technology that uses high-voltage electromagnetic pulses to break down pollutants. Currently used in the modules at the Puglia and Eilat sites, the short, but powerful bursts of energy damage illness-causing microbes and degrade organic pollutants, including many contaminants of emerging concern.
Both Project O and HYDROUSA are looking to address one of the most pressing problems in water management: how to treat water and reuse it in remote places, where there is no one-size-fits-all solution, without breaking the bank.
Given the interest from industry and municipalities, both think that they have numerous viable solutions to offer. And as fresh water becomes increasingly scarce around the world, governments and companies will be looking for technologies to treat and reuse whatever water sources they have, even if it was once considered waste.
The research in this article was funded by the EU. This article was originally published in Horizon, the EU Research and Innovation Magazine in March 2021.
Optical Gas Imaging – A New and Innovative Imaging Technology
Optical gas imaging (OGI) is a technique that allows for the detection of leaks in sealed containers of pressurized gases. The way OGI works is by using an infrared camera to visualize the heat given off by the escaping gas. Even though OGI technology is primarily used in a professional setting, it can also be used in homes – especially handheld OGI cameras.
This type of imaging can be used to find and fix leaks in a variety of applications, including pipeline monitoring, refinery monitoring, and environmental surveying. In this article, we will elaborate on how OGI cameras work and what are the benefits of owning such equipment, hopefully helping you decide if this technology is right for your needs.
How Do OGI Cameras Work?
In the vast majority of cases, OGI cameras are used in industrial settings to detect leaks of methane and other gases. Here's a brief explanation of how they work:
Inside the camera, there is a laser that emits a beam of light. This beam is directed towards the area that needs to be imaged. When the beam hits a gas molecule, it causes the molecule to emit a small amount of light. This light is then detected by a sensitive sensor inside the camera, which is used to create an image.
How Are OGI Cameras Different?
Unlike traditional cameras, OGI cameras do not require a light source to create an image. This means that they can be used in complete darkness. Moreover, OGI cameras can see through smoky and dusty conditions that would normally obscure a traditional camera's view.
One of the main benefits of using OGI cameras is that they can detect very small leaks that would otherwise go unnoticed. For example, a traditional camera might not be able to see a methane leak that is only emitting a few molecules of gas per second. However, an OGI camera would be able to detect this leak and allow for it to be fixed before it becomes a larger problem.
Thanks to the benefits they offer, OGI cameras are an essential tool for many industries. However, they can also be very useful as a home improvement tool. For example, if you have a natural gas line in your home, an OGI camera can help you find any leaks that might be present. This is important because natural gas is highly flammable and can be quite dangerous if it leaks into your home.
While some OGI camera models are extremely expensive, they are used by professionals and there is no reason for you to buy one of them. Instead, you can go for a handheld OGI camera, which is much more affordable and will still do the job just fine.
Benefits of Using OGI Cameras
There are many benefits of using OGI cameras, both for individuals and businesses.
They Incredibly Are Cost-Efficient
Firstly, OGI cameras can save you a lot of money. If you have a business that uses pressurized gases, such as a refinery or a pipeline company, then you know how expensive it can be to repair a gas leak. OGI cameras can help you find these leaks quickly and easily so that you can fix them before they cause too much damage.
OGI cameras can also help you save money on your home improvement projects. As we mentioned before, if you have a natural gas line in your home, an OGI camera can help you find any leaks that might be present – no matter how small they are. This way, you can fix the leaks before they cause any damage to your home.
They Are Safe to Use
Another benefit of OGI cameras is that they are very safe. Unlike other leak detection methods, such as using a combustible gas detector, OGI cameras do not emit any harmful radiation. This makes them much safer to use, both for you and for the environment.
Simplicity of Use
Finally, OGI cameras are very easy to use. Even if you've never used one before, you'll be able to quickly learn how to use an OGI camera. This makes them a great choice for businesses and homeowners alike.
Conclusion
In summary, OGI cameras are a great choice for businesses and homeowners who want to save money and be safe. They are very easy to use and can help you find leaks quickly and easily. If you think an OGI camera might be right for you, then be sure to check out the different models that are available. You're sure to find one that fits your needs perfectly.
Why does your startup need an MVP and what is that?
Any startup starts with an idea, but it's important to understand that there are a lot of ideas in the world and you have to weed out the unviable ones. If you believe in the necessity of your idea for users — great, but it is logical to check before starting a large-scale work, whether users need it and are they ready to pay for it?
This approach is safer, by checking the demand for your idea, you will save yourself and your company from a wasted effort in developing a product which will bankrupt the company. MVP, on the other hand, is a guarantee that allows you to say with more confidence that your product will be used.
Definition of MVP
MVP development is the creation of a product which has the minimum required set of features. It allows you to get some initial feedback from your users and decide whether to spend more money on its development. Sometimes it helps to understand that the idea is not interesting to the users and either to refuse development or to reconsider the main idea of the product. You can order the creation of MVP in Purrweb — MVP development company.
MVP scheme for startups
MVP can be considered as an alternative or as an addition to the research, which is important to do before you start MVP development. Researching the preferences of your target audience can be very different and is a topic for a separate article.
The purpose of MVP and the research is the same — to get confidence in the necessity of creating a product at the minimum cost, or in the viability of a unique feature if you are developing in an area where there is competition.
How to implement the project?
It's important to understand that an MVP doesn't mean a crude and unfinished prototype of your product. It should be quite the independent and full-fledged product, but it should have the minimal set of the necessary functions, allowing your users to satisfy their need for such a product.
Steps of MVP development:
Define and articulate the main purpose of the product (or the main advantages over peers; there shouldn't be many of them) to be realized during MVP development. In fact, the product can have more benefits and features, but in MVP we check only the core of our product.
Determine how you will measure the effectiveness of the MVP (engagement metrics, numerical metrics, direct user surveys, etc.).
Develop MVPs for specific capabilities and prepare ways to calculate effectiveness.
Determine the effectiveness of MVP development, draw conclusions.
These steps may vary slightly for each product, the main thing is to understand the main purpose of the MVP, and in some cases you may need to iterate through several MVPs before you reach your goal and decide what the product should look like.
The conclusions may also vary. I wouldn't advise you to drop the idea right away; if the MVP results don't satisfy you, but it may be worth thinking about what to improve and how.
What are the benefits of MVP development
Based on the main purpose of creating an MVP, you can define the benefits:
Gain confidence in the viability of your idea in a real environment and on real users.
Saving money and effort by not putting it all into a failed project.
Identify the most important features of your product that are important to users.
Get the first real users who will be interested in the product.
With each new iteration, we need to improve the result. That is, the interval from the birth of the idea to its validation, should be reduced. It is clear that everything depends on the complexity of the idea, but the typical tasks and key processes should be minimized in time.
The peculiarity of MVP development
The peculiarity is to put one main value into one prototype. Remember what you need an MVP for? That's right, to test an idea. One idea/single value. There is no sense in testing several ideas in a prototype at once, so you won't get reliable data and will only spoil the whole experiment.
You need to test an idea, but how do you do that?
Create 2-3 single-page (one-page site) where we make your idea of service.
In the center put the "order" button.
Determine the test budget for the campaign and the time for measuring the results.
Set up advertising (context, social networks, or something else) for a pre-selected target audience.
We start the flow on the webpage.
See how many people click on the button and draw a conclusion.
If you are satisfied with the results, then take the service and make it nice, beautiful, convenient. If not, then just throw out the idea and move on to the next one. This is just one example of an MVP. To test a new feature on an existing product, you can simply hang a banner or a burning button, measure the clicks, and estimate the general interest of users in the new idea.
In practice, it also happens that while doing hypothesis testing, you might not make a prototype at all. You will find the answer in already existing sources of information.
MVP principles to remember
Below is a list of principles without which your MVP is not an MVP.
Don't do it if you can't do it. Look for ready-made solutions.
Cut down. Get rid of everything unnecessary in your prototype; leave only the main value for the user.
No beauty. Don't delve into design, make a working prototype, and don't waste resources.
Accelerate.
Know your MVP users. Gather as much information as you can about those who will interact with the MVP.
MVP is about to see if you can make money from the idea.
Cut back on MVP development, time, and design. Leave only the main thing that will help test the idea.
The MVP should work and carry one, core value.
No backend. To create an MVP, look for options without heavy and long MVP development.
Get it up and running as early as possible. Even if it fails, we'll have the advantage of first. If the chip is new, the user will be more loyal.
Where do we get users for MVPs?
There's a checklist for that, too:
You can be the first users yourself.
Relatives, friends, acquaintances.
We write to everyone, visit them, make phone calls.
Social networks. We ask for feedback from everyone who responds.
Newsletters.
Opinion leaders. Those who are listened to by many people.
Cold calls.
The press.
Do not forget about feedback channels; leave your contacts (mail, phones, messengers, and social networks). Information from first users should come to you freely. The man has already spent his time testing your product.
Feedback
Do not make him look for ways to share his opinion. That's what we need. Well, about metrics. All the gestures with users, prototypes and so on are used for a purpose. If you have read to this point, you know that this purpose is hypothesis testing. And to test it, you have to actively watch the metrics.
Watching the Metrics
Don't forget to set up all the necessary counters. Get the data and draw conclusions about where you need to go.
MVP development: let's sum up
What is MVP development? It is hypothesis testing. It is about speed. It is about the economy of resources. And what is more important, you need to work with it, and you have everything you need.