Somalia: Draft law a 'major setback' for victims of sexual violence
The UN official working to end rape during wartime is urging authorities in Somalia to scrap a proposed law that allows for child marriage, among other "very disturbing provisions".
Pramila Patten, the Secretary-General's Special Representative on Sexual Violence in Conflict, wants the Somali Federal Parliament to withdraw the Sexual Intercourse Related Crimes Bill as it breaches international and regional standards relating to rape and other forms of sexual violence.
"If adopted, it would not only represent a major setback for victims of sexual violence in Somalia but would also delay the delisting of any of Somalia's armed forces from the Secretary-General's annual report to the Security Council", she said.
Ms. Patten recalled that Somalia signed a 2013 Joint Communiqué with the UN, pledging to strengthen laws on sexual violence, and the draft law falls short of stated obligations and commitments.
'Serious breaches' – UN rights chief
The UN High Commissioner for human rights, Michelle Bachelet, on Monday called for legislators not to enact the law, saying that provisions in the draft "constitute serious breaches of international human rights norms and standards."
The rights chief said that if passed, it would represent "a serious step backwards for the rights of victims of sexual violence in Somalia, in particular women and girls", as well as sending a worrying signal to other States in the region.
Flaws in Draft Bill
The Sexual Intercourse Related Crimes Bill contains substantive and procedural provisions "which grossly contravene international human rights law and standards to which Somalia is a party, and which would represent a major setback in the fight against sexual violence in Somalia and across the globe", Ms. Patten said in a statement.
They include flawed definitions of offences, a lack of clearly defined terms, as well as inadequate protection of victims, witnesses and accused.
In addition to the provision that allows minors to marry based on reproductive maturity, independent of age, "it also establishes criminal penalties for forced marriage only if a woman is 'strongly' forced into the marriage without the knowledge and consent of her family."
Act on 2018 Bill
Ms. Patten expressed hope that the Somali Government would instead reintroduce another draft law from 2018 that is centred on survivors.
The Sexual Offences Bill was developed following five years of wide-ranging consultations with women, civil society, and the international community, she recalled.
It was unanimously endorsed by the Somali Council of Ministers and sent to Parliament.
"Special Representative Patten deplores that in 2019, in a process that may have deviated from established law and legislative procedures, the Sexual Offences Bill was returned to Cabinet by the Speaker of the House of the People requesting Cabinet to make several substantive amendments," the statement said.
"Although, in response, 15 Members of the House of the People brought a motion requesting the return of the Cabinet-approved Sexual Offences Bill to Parliament for first reading, the motion was not considered."
Ms. Patten has joined others in Somalia and across the globe who are requesting that the Government take immediate action to reintroduce the Bill.
Girlpower from Tajikistan to Costa Rica, helps narrow gender gap online

A marked global gender gap in terms of internet use continues to grow, but from Syria to Costa Rica, girls are increasingly pushing back to try and narrow the gap.
The gender gap for online users has widened from 11 per cent in 2013 to 17 per cent in 2019, and in the world's least developed countries, it reaches 43 per cent.
This year, to mark International Day of the Girl Child, taking place on Monday, the UN is showing how the pandemic has accelerated the use of digital platforms, but also highlighting girls' different realities when it comes to getting online.
Below, you can read stories from across the UN, featuring how five girls, from five different countries, are using technology to build a better future.
'Our responsibility'
In his message for the day, the UN Secretary-General noted that these girls and all the others "are part of a digital generation."
"It is our responsibility to join with them in all their diversity, amplify their power and solutions as digital change-makers, and address the obstacles they face in the digital space", he said.
The path to girls' digital equality is steep. In more than two thirds of all countries, girls make up only 15 per cent of graduates in science, technology, engineering and maths, known by the acronym, STEM.
In middle and higher-income countries, only 14 per cent of girls who were top performers in science or mathematics expected to work in science and engineering, compared to 26 per cent of top-performing boys.
"Girls have equal ability and immense potential in these fields, and when we empower them, everyone benefits," Mr. Guterres said.  
He recalled seeing this long before he began his political career, when he was a teacher in Lisbon, Portugal, and "witnessed the power of education to uplift individuals and communities."
"That experience has guided my vision for gender equality in education ever since", he explained. "Investments in closing the digital gender divide yield huge dividends for all."
Tied to this, the UN has a new platform, called Generation Equality Action Coalition on Technology and Innovation, where governments, civil society, the private sector and young leaders, are coming together to support girls' digital access, skills and creativity.
"The United Nations is committed to working with girls so that this generation, whoever they are and whatever their circumstances, can fulfil their potential", Mr. Guterres assured.
Yemen's future recovery hangs in balance
Ongoing conflict and violence across Yemen continue to impact heavily on the country's people who desperately need the fighting to end, so that they can rebuild their lives, the UN's senior humanitarian official in the country said on Monday.
"I've seen the destruction of schools, of factories, of roads and bridges; I've seen the destruction of power systems so what made Yemen work seven years ago in many cases no longer exists", said David Gressly, UN Resident and Humanitarian Coordinator in Yemen.  
Speaking in Geneva after a weekend that saw a car bomb at Aden airport reportedly leave 25 people dead and 110 injured, the veteran aid worker warned about arecent escalation of fighting in the oil-rich northern province of Marib.
Fighting cuts access
"This is now adding to additional displacement in that area, a place where we already have over a million people displaced", he said. "And secondly, we have enclaves where fighting is continuing where we're not able to provide support".
Longstanding concerns over potential famine in the country prompted a UN-led appeal for $3.6 billion in funding in March that has raised nearly $2.1 billion to date.
An additional $500-$600 million was also pledged during the recent UN General Assembly, Mr. Gressly added, noting that although the international response has been higher than for other emergencies, "it's been particularly focused – and we understand why – on the food security and nutrition side, for most immediate lifesaving response".
Fragile
This has left the situation inside Yemen "very fragile and if that's not sustained, if we're not getting the new pledges on time…in 2022, we will revert back to where we were in March", Mr. Gressly insisted.
He explained that people needed more than emergency care: "Health, education, water, access and support to IDPs (internally displaced people) and livelihood support; those are almost all funded below 20 per cent, and so while the lifesaving is important, we can't, we cannot afford to ignore the rest". 
Civil service need support
Critical to Yemen's recovery is support for the country's civil servants, many of whom have not been paid in many months, amid conflict between the internationally backed government of Abd Rabbo Mansour Hadi and Houthi opposition forces, who occupy much of the north of the country.
Mr. Gressly stressed the importance of finding ways to support these civil servants as they are key to the country's recovery – and the UN's aid programmes. Without them, "the whole humanitarian response" risks becoming more expensive", he said. 
Helping Iraqi girls stay in school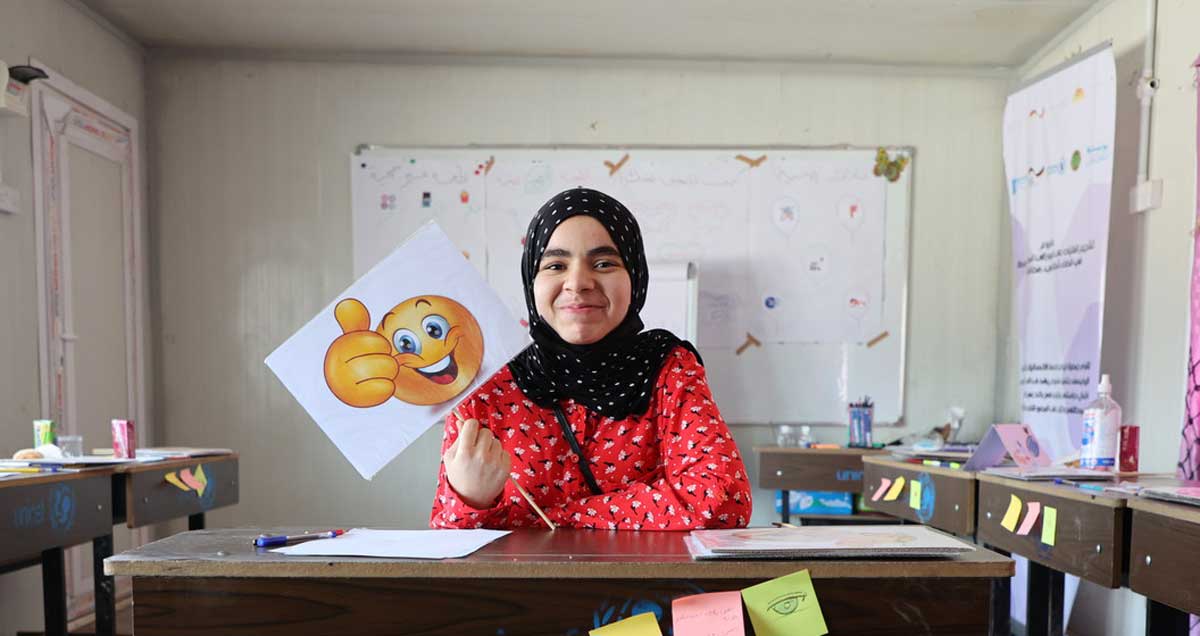 When COVID-19 closed schools in Basra, southern Iraq, the academic prospects for many schoolgirls were put at risk. On International Day of The Girl Child, we look at a UN program which is helping girls in the region to keep learning.
When COVID-19 closed schools in Basra, southern Iraq, the academic prospects for many schoolgirls were put at risk. On International Day of The Girl Child, we look at a UN program which is helping girls in the region to keep learning.
The 2,570 primary school children from Basra's Shatt al-Arab district who are involved in the trial project from the UN Children's Fund (UNICEF) and the World Food Programme (WFP), receive a cash stipend to support their education.
"This will help me achieve my dream of becoming a dentist," says 12-year-old Baneen, whose family were able to buy her own mobile phone with the money from the programme: mobiles phones were a popular choice amongst the families involved in the project.
"The mobile phones have been helping with online study", explains Principal Zainab Karim, a headteacher in Basra. "Many schoolchildren live in the same home as several other children, and share the same phone as their moms and dads. The students benefit from having their own phones. If they don't need a new one for e-learning, the families can use the money to pay for transport, daily expenses, or clothing."
This year, for the first time, the UN agencies have also introduced the 'Shatt al-Arab Coding Club for Girls," which enables the girls in the project to study in a safe environment, learn new tech skills, and innovate to create digital solutions. The students are proud to be part of the first club of its kind in Iraq. "The sessions have taught me a lot, and they're also fun", says 12-year-old Narjis. "Also the idea of mixing education with play works because we usually grab our phones for games. Here they include educational games".
When girls stay in school and complete their education, their expanded opportunities help avoid them marrying or working too early. The project partners are currently working on a campaign to win hearts and minds to continue educating girls through the pandemic and beyond, and putting into practice the saying, "If you educate a girl, you educate a nation."