Political crisis in Guinea-Bissau
Entrenched political divisions in Guinea-Bissau pose a serious threat to stability in the West African country, the top UN official there told the Security Council on Monday, as she called for continued international engagement and for reforms outlined in a four-year old agreement, to be enacted.
That accord known as the Conakry Agreement, includes a related political road map set out by the Economic Community of West African States (ECOWAS).
Rosine Sori-Coulibaly, Special Representative and Head of the UN Integrated Peacebuilding Office in Guinea-Bissau (UNIOGBIS), described a "hostile" atmosphere of mistrust following last November's Presidential election and December re-run, with mutual accusations and acts of intimidation reported against those opposing the new political order.
Parliamentary paralysis
Competing priorities are fuelling tensions between President Sissoco Embaló, announced the winner of the run-off on New Year's Day, whose new Government is focused on consolidating power, and efforts by the African Party for the Independence of Guinea and Cape Verde (PAIGC) to contest a 29 June parliamentary vote that approved the programme of the Nuno Nabiam Government.
While the President has offered to form a broad-based Government with Nuno Nabiam as Prime Minister, the top UN official said the prospects of a breakthrough are low, given PAIGC's strong opposition to joining the Government under the current circumstances.
Concerns over the 26 July raid on Radio Capital FM, considered allied to the opposition, as well as arbitrary arrests, intimidation and detention of those perceived as opposing the administration, have also compounded the divisions.
Amid such paralysis, the UNIOGBIS mandate is unlikely to be fully implemented before the Office draws down by 31 December, she said.
Drawdown efforts continue
Nonetheless, she said efforts are ongoing to reconfigure the UN presence in a way that would allow the Country Team to continue the critical peacebuilding activities of political dialogue, confidence-building measures, reforms and combatting drug trafficking and transnational organized crime.
In addition, a comprehensive action plan is being defined to extend technical support to specialized commissions towards achieving cross-party consensus.
"My plan to establish a high-level platform bringing together relevant international partners and national authorities to discuss, sustain momentum and accompany the country's reform efforts is progressing", she assured. Following the Office's closure, the platform would continue under the leadership of the resident coordinator.
International attention needed
"Continuing our efforts in support of the country will remain crucial", she stressed adding that serious funding will be needed to avert a financial cliff.
The Peacebuilding Commission's role in maintaining international attention on Guinea-Bissau will also be of utmost importance. "The recent political crisis linked to the electoral dispute is self-explanatory of the structural weaknesses of the country", she said.
Drug traffickers exploit porous borders
Ghada Fathi Waly, Executive Director of the UN Office on Drugs and Crime (UNODC), agreed that urgently coordinated action is very much needed, as organized crime networks have exploited border management challenges for trans-Atlantic cocaine trafficking.
Hard-won achievements in 2019 – in particular, the "CARAPAO" and "NAVARA" operations, which led to the seizure of roughly 3 tonnes of cocaine – are proving difficult to advance.
Noting that security sector reform is essential to resolving the chronic problem of instability, she said UNODC assistance will focus on strengthening institutions to fight corruption and enhance criminal justice. These efforts will be carried out under the national strategic plan on drug trafficking, which provides an integrated approach to reforming the entire security system.
Close monitoring
Going forward, she said Guinea-Bissau needs renewed international commitment. "Political will and long-term assistance, backed by sufficient funding, are needed more than ever", she said. UNODC will continue to closely monitor the drug trafficking and organized crime situation, delivering technical assistance supported by an extensive team on the ground and maintaining its readiness to offer more formal advisory services.
She said the UNODC regional office in Dakar will also provide technical support, in cooperation with the United Nations Office for West Africa and the Sahel (UNOWAS).
Human rights breaches in Belarus, Ethiopia, and Algeria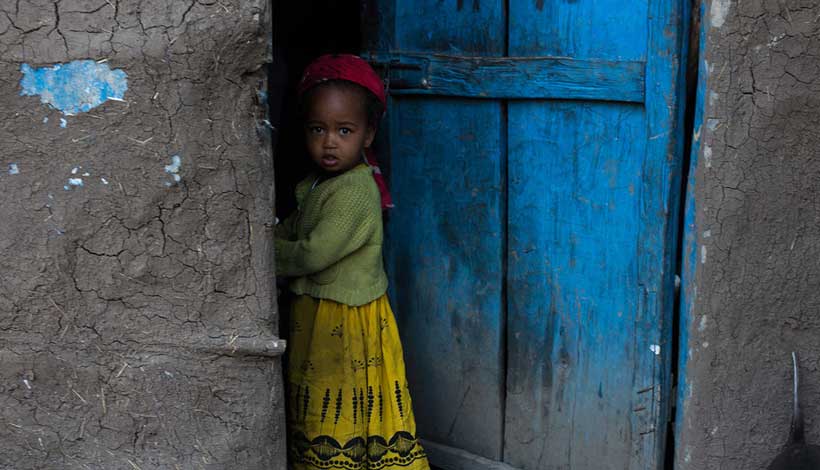 On Thursday, the European Parliament adopted three resolutions taking stock of the human rights situation in Belarus, Ethiopia, and Algeria.
Human rights violations in Belarus, in particular the murder of Raman Bandarenka.
Parliament condemns in the strongest possible terms the murder of Raman Bandarenka in Belarus, and expresses its condolences to his family and to all families who have lost loved ones as a result of the repression of Aliaksandr Lukashenka's regime.
Mr Bandarenka, a 31-year-old art teacher, was brutally beaten on the evening of 11 November by a group of plain-clothed men in masks who reportedly had close ties to the regime. Mr Bandarenka was taken into detention where he was subjected to further beatings. He later died as a result of his injuries.
MEPs demand prompt, thorough, and independent investigations into his death and the protest-related deaths of other Belarusian civilians. They reiterate their support for the protesters' demands for freedom, democracy, dignity, and the right to choose their own destiny, while condemning the ongoing human rights violations, intimidation, and disproportionate use of force by the authorities towards peaceful demonstrators.
The text was adopted by 613 votes in favour, 41 against and 35 abstentions.
The situation in Ethiopia
MEPs are deeply concerned by the current armed conflict between the federal government of Ethiopia and the regional administration of Tigray led by the Tigray People's Liberation Front (TPLF), including the ongoing violence and allegations of serious breaches of fundamental human rights. They call on both parties to commit to an immediate ceasefire and to settle political differences by democratic means within the framework of the country's constitution.
The resolution deplores the loss of life and killing of innocent civilians and the extrajudicial killings, regardless of their perpetrators. Parliament implores Ethiopia's central government and the TPLF to take immediate action to deescalate the conflict and criticises the severe restrictions preventing humanitarian workers from accessing the area.
The text was adopted by 643 votes in favour, 5 against and 46 abstentions.
Human rights abuses in Algeria, in particular the case of journalist Khaled Drareni.
Parliament strongly condemns the escalation of arbitrary and unlawful arrests, detentions, and judicial harassment of journalists, human rights defenders, trade unionists, lawyers, civil society, and peaceful activists in Algeria. It also urges the Algerian authorities to immediately and unconditionally release journalist Mohamed Khaled Drareni and all those detained and charged for exercising their right to freedom of expression.
In August, Mr Drareni – a correspondent for TV5 Monde – was sentenced to three years in prison and fined 50 000 Algerian dinars for filming police attacking demonstrators in Algiers. He was formally charged with 'inciting an unarmed gathering' and 'undermining the integrity of national territory'. In September, his sentence was reduced to two years on appeal.
MEPs reiterate their call on the Algerian authorities to stop all forms of intimidation, criminalisation, or the arbitrary detention of critical voices such as journalists, bloggers and human rights defenders. They insist that appropriate steps be taken to guarantee for all the right to freedom of expression, association, and peaceful assembly. The resolution was adopted by 669 votes in favour, 3 against and 22 abstentions.
UN Committee urges end to impunity for enforced disappearances in Iraq
A pattern of enforced disappearance – and impunity for such acts – persists in Iraq, according to a report published on Friday by the UN Committee charged with monitoring how well the country upholds its international obligations in dealing with the issue.
In issuing its findings, the Committee on Enforced Disappearances – a group of 10 independent experts that monitors States' adherence to the International Convention for the Protection of All Persons from Enforced Disappearance – also noted that revictimization prevails in these cases.
The Committee called on Iraq to incorporate the offence of enforced disappearance into its domestic criminal legislation and to ensure that no person is held in secret detention.
Legislation Delays
To be sure, the Committee also welcomed that Iraq set up two fact-finding committees, in 2016 and 2018, to address enforced disappearances committed in the country. It also hailed the drafting of the Bill on the Protection of Persons from Enforced Disappearance, which is currently before the Council of Ministers.
But the experts also expressed concern at delays in adopting this legislation, which has fostered a lack of criminalization of the offence. It recommended that Iraq revise the bill, in compliance with the International Convention, and in consultation with all stakeholders, including civil society.
Lack of data
Committee experts are also worried by the lack of reliable data on cases of enforced disappearance and the large quantity of unidentified bodies and mass graves. It recommended Iraq establish a consolidated nationwide database of all cases of disappearance that have occurred in the country since 1968.
For its part, the Committee said it has received allegations concerning around 420 secret detention sites. It urged the State party to investigate thoroughly the allegations, and to close any such facilities or convert them into regular registered and supervised detention centres, as well as to take all necessary measures to ensure that no one is detained secretly in the future.
Experts on board
The Committee on Enforced Disappearances monitors States parties' adherence to the Convention for the Protection of all Persons from Enforced Disappearance. The Committee is made up of 10 members who are independent human rights experts drawn from around the world, who serve in their personal capacity and not as representatives of States parties. The Committee's concluding observations are an independent assessment of States' compliance with their human rights obligations under the treaty.
The Effectiveness of Ultraviolet Sterilization
Among the various purification methods, the use of ultraviolet cabinet sterilizer offers a lot of prospects for personal, industrial, and medical uses. It deactivates pathogenic microorganisms with ease. In this comprehensive article, you will understand what it is, how it works, and where to use it.
What is Ultraviolet Sterilization?
Ultraviolet (UV) Sterilization refers to a specific spectrum of light beyond the human eye's visibility. It lies between visible lightwaves and X-rays. These UV rays come from the sun. However, some gadgets can produce light in this range. Thanks to increasing research, you can use UV light anywhere you choose. For instance, it kills viruses, bacteria, protozoa, and other classes of pathogens. It is especially effective against Giardia and Cryptosporidium.
How does Ultraviolet Cabinet Sterilizer work?
An ultraviolet cabinet sterilizer alters the genetic composition of microbes. As a result, it inhibits reproduction and growth. The intensity of the sterilizing gadget and exposure time affects the purification process. When the intensity falls below the germicidal level, it can prove ineffective against germs. Most lamp sterilizers fall between the 30,000 and 50,000 microwatt-seconds per square centimeter rating. Moreover, the brightness decreases with time. Besides, it does not affect the properties of water. The taste, color, turbidity, and odor of water remains the same. You also need to consider the quality and source of water.
Functions of an Ultraviolet Cabinet Sterilizer
There are various uses for UV sterilizers across multiple industries.
Food and Beverage Industry: This industry ranks high in demand for quality water. Since human beings ingest their products, they have zero tolerance for microbes.
Pharmacy and Medicine: As caregivers, pharmaceutical companies, and medical institutions utilize pollutant-free water. This is vital since some patients might be allergic to chlorine and ozone.
Face Beautification and Cosmetic Industry: There is an increasing demand for body care products with longer shelf lives. As such, they rely on UV-sterilized water for homogeneity and consistency.
Water-Recycling Companies: Several countries are looking for sophisticated means of recycling used water. Ultraviolet sterilization will deactivate waterborne germs.
Mining and Marine Water Purification: UV sterilization will assist miners and Marine companies to desalinate water without any hassle.
Maintenance of an Ultraviolet Cabinet Sterilizer
The surface of the sterilizer must be clean at all times. To be effective, you must remove every film and dirt before and after every use. Besides, you can buy a wiper to simplify this process. Chemicals like sodium hydrosulfite can be useful, too. Also, you need to ensure the plumbing system stays in the best condition.
Pros
It requires no chemical purchase.
The working mechanism is simple and hassle-free.
It does not leave any chemical remainder inside the purification unit.
It works effectively against all germs and classes of microbes.
Cons
Direct exposure to UV rays can be extremely dangerous to humans.
It is susceptible to obstructions and light blockades.
Conclusion
As useful as ultraviolet sterilization is, it can pose serious health hazards when used incorrectly. Remember to follow the instructions properly.