Korea: Keep supporting people and the economy until recovery fully under way
Korea has limited the damage to its economy from the COVID-19 crisis with swift and effective measures to contain the virus and protect households and businesses. Support for workers and the export-dependent economy should continue, given falling employment and the risk of prolonged disruption to trade and global value chains, according to a new OECD report.
Thanks to the government's prompt response to the pandemic, Korea is experiencing the shallowest recession among OECD countries. However, the recovery will be slow and uncertainty remains high, says the latest OECD Economic Survey of Korea. The Survey recommends continuing economic support measures to households and business until a recovery is fully under way, while ensuring that fiscal plans preserve long-term fiscal sustainability. Income support should be targeted to low-income households, and skills training should be offered even beyond the crisis to help vulnerable people who lost their job find employment in new areas.
Sound public finances mean there is room for fiscal stimulus. The Survey suggests focusing investment in some of the areas featuring in the recent Korean New Deal, such as 5G telecommunication and artificial intelligence. Reforming regulations, cutting barriers to competition and encouraging innovation could help to diffuse new technologies through the economy and lift productivity.
The Survey projects a rebound in activity after the sizeable drop in the first half of 2020, with a 0.8% contraction in 2020 and 3.1% growth in 2021, absent a resurgence of the pandemic. While domestic-oriented activity is normalising gradually, the global recession is holding back exports and investment. A second global wave of infections would delay the recovery: GDP would then contract by 2% in 2020, and growth reach only 1.4% in 2021.
Further disruptions in world trade and global value chains would hurt the Korean economy, which depends heavily on exports and is deeply integrated in global value chains. In addition, the COVID-19 crisis is creating financial risks, notwithstanding a wide range of policy interventions, as rising unemployment and loss of income affect debt reimbursement by households and small businesses, while uncertainty increases financial market volatility.
The Survey examines the looming pressures of an ageing population, with Korea's old-age dependency ratio set to be the highest of any OECD country by 2060. It notes that the share of elderly people in relative poverty – defined as living on less than half of the median household income of the total population – is the highest among OECD countries. It recommends further increasing the basic old-age pension and focusing it on people in absolute poverty, as well as addressing high unemployment among disadvantaged groups and the wide gender wage gap. Along with stronger social protection, easing labour market regulations would promote productivity and reduce labour market duality.
A Survey chapter on the digital economy looks at the potential to boost productivity and well-being by building on the country's outstanding digital infrastructure and IT technology and addressing digital skills gaps and the digital gap between large and small firms. The Survey recommends building on the system of regulatory sandboxes – where regulatory obligations can be partly waived to encourage innovation in products or business models – to improve product market regulations. It also recommends facilitating the use of telemedicine to boost productivity and well-being.
Are we on track to meet the SDG9 industry-related targets by 2030?
A new report published by the United Nations Industrial Development Organization (UNIDO), Statistical Indicators of Inclusive and Sustainable Industrialization, looks at the progress made towards achieving the industry-related targets of Sustainable Development Goal (SDG) 9 of the UN 2030 Agenda for Sustainable Development. The report is primarily based on the SDG9 indicators related to inclusive and sustainable industrialization, for which UNIDO is designated as a custodian agency, showing the patterns of the recent changes in different country groups.
Six years after the adoption of the 2030 Agenda for Sustainable Development and its 17 SDGs, there has been increasing demand for information on whether the SDG targets could be reached, and what actions should governments take to accelerate progress. The UNIDO report introduces two new tools developed by UNIDO to help countries measuring performance and progress towards SDG9 industry-related targets: the SDG9 Industry Index and SDG9 progress and outlook indicators. The SDG9 Industry Index benchmarks countries' performance on SDG-9 targets over 2000-2018 for 131 economies. In addition, the report develops two measures to answer the main questions:
Progress: how much progress has been made since 2000?
Outlook: how likely is it that the target will be achieved by 2030?
The global COVID-19 pandemic has inevitably had a negative toll on the progress towards reaching the SDG9 indicators, but the extent of the long-term impact remains to be seen. Industrialized countries continue to dominate global manufacturing industry, but their relative share has gradually declined over the past decade. In 2010, industrialized economies made up 60.3% of global production, which has decreased to 50.5% in 2020. China has been the largest manufacturer, now accounting for 31.7% of global production. This is a trend that has been reinforced by the pandemic.
Progress for the least developed countries (LDCs), at the heart of the 2030 Agenda, is a different story. While economic theory and countries' experiences across the world have established that industrialization is an engine of sustainable growth, progress among LDCs remains very diverse. Asian LDCs are poised to double their share of manufacturing in GDP and thus meet SDG target 9.2, but African LDCs have stagnated.
SDG9 Industry Index
The SDG-9 Industry Index, consisting of five dimensions, covers three targets and five indicators and assigns a final score to countries. In 2018, the top ten consisted of exclusively industrialized economies, with Taiwan, Province of China, Ireland, Switzerland, the Republic of Korea and Germany making up the top five. In general, industrialized economies perform best in all dimensions of the Index.

The countries at the bottom of the ranking are LDCs, in particular those located in sub-Saharan Africa. Although some African countries have been displaying impressive growth rates, growth has been driven by an extended commodity boom and foreign capital inflows, while industrialization and structural transformation have stagnated. Additionally, substantial data is lacking for a significant amount of the countries. In the SDG9 Industry Index, only 24 out of 54 African countries are included, from which only eight are LDCs. It is clear that national statistics offices need strengthening, as data availability helps countries formulate, review and evaluate their development plans and programmes.
ASEAN Survey Calls for Joint Action for an Inclusive and Sustainable Digital Economy
The World Economic Forum launches today the ASEAN Digital Generation Report 2021, a special edition of its annual ASEAN youth survey report series, which examines the impact of the pandemic on personal income, savings and the role of digitalization in the region's economic recovery. The report's survey, conducted with close to 90,000 participants from Indonesia, Malaysia, the Philippines, Singapore, Thailand and Viet Nam, also flags the gaps needed to build a more inclusive and sustainable economy, namely: access to technology, digital skills training for all generations, and measures to enhance online trust and security.
The survey's findings confirm e-commerce's role as the key driver of growth in the ASEAN region. Wholesale and retail trade sector had the highest proportion of people starting new businesses (50%), while the logistics sector had the highest share of people finding new jobs (36%).
Notably, respondents from these two sectors are among those who also reported a decline in income. This could be because when people experienced a fall in income, they started new businesses in the wholesale and retail trade sector to leverage e-commerce opportunities.
A majority of respondents have adapted to the challenges of the coronavirus pandemic through significant digital adoption. Across ASEAN, 64% of respondents have digitalized 50% or more of their tasks, as have 84% of respondents who are owners of micro, small and medium enterprises (MSMEs). Respondents who reported greater levels of digitalization of their work and business reported lower levels of income decline. Similarly, business owners with an online presence were more likely to report an increase in savings (24%) and income (28%) compared to those without one (18%).
However, the benefits of digitalization are unevenly spread across the region. Those who are less "digitalized" found further digital adoption less appealing. As in 2020, respondents continued to point to expensive or poor internet quality or digital devices as the top barriers to digital adoption. While less digitalized respondents pointed to lack of digital skills as a key additional obstacle, more digitalized respondents pointed to trust and security concerns instead.
The identified obstacles were consistent across all six countries surveyed. As such, multistakeholder and regional joint actions are needed to unlock the full potential of ASEAN nations in the digital age and narrow these gaps.
"Through this annual survey, we wanted to understand the views, priorities and concerns of the digital users in ASEAN and gain statistical insights that will help inform and shape relevant regional policy," said Joo-Ok Lee, Head of the Regional Agenda, Asia-Pacific, World Economic Forum. "The survey showed improving the quality and affordability of ASEAN digital infrastructure, equipping the ASEAN workforce with appropriate skills and enhancing people's trust in the digital environment are crucial to bring ASEAN over the tipping point for inclusive and sustainable digital transformation."
"One of the key findings was that digitalization has a 'flywheel' effect wherein users who had first experienced the benefits of technology were more eager to deepen their levels of digitalization," added Santitarn Sathirathai, Group Chief Economist at Sea, a Singapore-based global consumer internet company."It is critical for the public and private sector to work even more closely to lower any friction and barriers, which may prevent the positive digitalization momentum from taking place. Through this, digitalization can enable post- pandemic recovery in an inclusive and sustainable way."
Between July and August 2021, the survey polled participants from Indonesia, Malaysia, the Philippines, Singapore, Thailand and Viet Nam. Some 77% of respondents are youths aged between 16 and 35, 56% female and 10% business owners.
This year's edition continues tomonitor the impact of the pandemic on respondents, explores how the ongoing digitalization has benefited their life and society in the real economy, what stands in their way of further digitalization and maximization of such benefits, and how to tackle the identified obstacles.
Trade can play a pivotal role in addressing climate change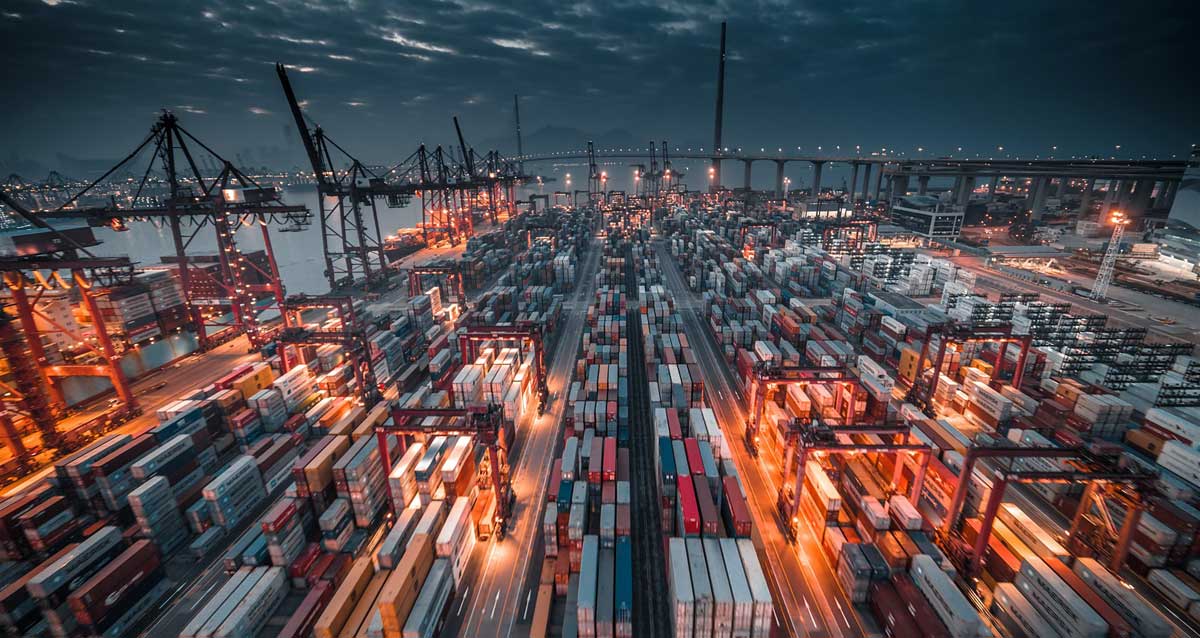 Economies in the Asia-Pacific region need to urgently reduce greenhouse gas emissions, including to maintain their trade competitiveness as carbon taxes at borders threaten to rise, according to a new United Nations report.
Around 16 million new jobs could be created in clean energy, energy efficiency, engineering, manufacturing and construction industries in the Asia-Pacific region, more than compensating for the estimated loss of five million jobs by downscaling industries.
The Asia-Pacific Trade and Investment Report 2021 was jointly launched on Monday by the UN Economic and Social Commission for Asia and the Pacific (ESCAP), the United Nations Conference on Trade and Development (UNCTAD), and the UN Environment Programme (UNEP).
Climate-smart policies have a significant cost, particularly for carbon-intensive sectors and economies, but the cost of inaction is far greater. Some estimates are as high as $792 trillion by 2100, if the Paris Agreement targets are not met.
Risks and competitiveness
Launching the report, Armida Salsiah Alisjahbana, Executive Secretary of ESCAP, remembered that key trade partners are considering border taxes on carbon.
Ms. Alisjahbana said this causes "strong concerns on the effects on the developing countries since many economies in the region are at risk of being pushed out of key markets".
For her, the roll-out of COVID-19 recovery packages could provide opportunities to invest in low-carbon technologies and sectors.
Room for improvement
The Asia-Pacific region is currently the largest emitter of greenhouse gases, but the new report reveals significant room to make these economies greener.
For example, there are still more barriers to trade in environmental goods than in carbon-intensive fossil fuels and fuel subsidies continue to exist.
According to the report, the "timely abolishment" of these two policies, and replacement with more targeted measures, could provide much-needed finance and reduce emissions.
Other proposals are trade liberalization in climate smart and other environmental goods, transition to climate friendly transportation, incorporation of climate issues in trade agreements, carbon pricing and carbon border adjustment taxes.
For the Bangladesh Commerce Minister, Tipu Munshi, Honourable, these measures "are very much befitting given the crises" the world is facing.
Positive and negative effects
In a joint message, New Zealand's Minister for Trade and Export Growth, Hon Damien O'Connor, and the Minister of Climate Change, Hon James Shaw, said that "one of the most substantial roadblocks in the way of cutting emissions is fusil fuel subsides".
UNCTAD chief Rebeca Grynspan, highlighted "the links between trade, investment and climate change are complex".
She explained that "the key is to ensure that the positive effects of trade and investment are maximized, such as by promoting trade and investment in renewable energy and low-carbon technologies, while minimizing the adverse effects, like by digitalizing trade and transport systems".
According to the report, regional trade agreements can also help, and this change has started to happen. The report points to a general trend towards more environmental provisions in these agreements.
The Asia-Pacific Trade and Investment Report 2021is the first to examine the impact of upcoming border carbon adjustment in the region.
It is also the first time an index evaluates climate-smart trade and investment policies.