Korea: Keep supporting people and the economy until recovery fully under way
Korea has limited the damage to its economy from the COVID-19 crisis with swift and effective measures to contain the virus and protect households and businesses. Support for workers and the export-dependent economy should continue, given falling employment and the risk of prolonged disruption to trade and global value chains, according to a new OECD report.
Thanks to the government's prompt response to the pandemic, Korea is experiencing the shallowest recession among OECD countries. However, the recovery will be slow and uncertainty remains high, says the latest OECD Economic Survey of Korea. The Survey recommends continuing economic support measures to households and business until a recovery is fully under way, while ensuring that fiscal plans preserve long-term fiscal sustainability. Income support should be targeted to low-income households, and skills training should be offered even beyond the crisis to help vulnerable people who lost their job find employment in new areas.
Sound public finances mean there is room for fiscal stimulus. The Survey suggests focusing investment in some of the areas featuring in the recent Korean New Deal, such as 5G telecommunication and artificial intelligence. Reforming regulations, cutting barriers to competition and encouraging innovation could help to diffuse new technologies through the economy and lift productivity.
The Survey projects a rebound in activity after the sizeable drop in the first half of 2020, with a 0.8% contraction in 2020 and 3.1% growth in 2021, absent a resurgence of the pandemic. While domestic-oriented activity is normalising gradually, the global recession is holding back exports and investment. A second global wave of infections would delay the recovery: GDP would then contract by 2% in 2020, and growth reach only 1.4% in 2021.
Further disruptions in world trade and global value chains would hurt the Korean economy, which depends heavily on exports and is deeply integrated in global value chains. In addition, the COVID-19 crisis is creating financial risks, notwithstanding a wide range of policy interventions, as rising unemployment and loss of income affect debt reimbursement by households and small businesses, while uncertainty increases financial market volatility.
The Survey examines the looming pressures of an ageing population, with Korea's old-age dependency ratio set to be the highest of any OECD country by 2060. It notes that the share of elderly people in relative poverty – defined as living on less than half of the median household income of the total population – is the highest among OECD countries. It recommends further increasing the basic old-age pension and focusing it on people in absolute poverty, as well as addressing high unemployment among disadvantaged groups and the wide gender wage gap. Along with stronger social protection, easing labour market regulations would promote productivity and reduce labour market duality.
A Survey chapter on the digital economy looks at the potential to boost productivity and well-being by building on the country's outstanding digital infrastructure and IT technology and addressing digital skills gaps and the digital gap between large and small firms. The Survey recommends building on the system of regulatory sandboxes – where regulatory obligations can be partly waived to encourage innovation in products or business models – to improve product market regulations. It also recommends facilitating the use of telemedicine to boost productivity and well-being.
Iraq: The Slippery Road to Economic Recovery
Iraq's economic outlook has improved on the back of the recovery of global oil markets, with its GDP projected to grow from 2.6% in 2021 to over 6% in 2022–23. Nevertheless, without accelerated economic reform, unforeseen domestic and fiscal risks could cause reverses.
The World Bank's new Iraq Economic Monitor titled "The Slippery Road to Economic Recovery" finds the country's economic rebound partly aided by government moves to act on previously recommended reforms. Public transfers, as well as schemes aimed at increasing credit to businesses, had a small stimulus effect, leading to GDP growth of 0.9% in the first half of 2021, in contrast to a 16% contraction a year earlier.
Higher oil prices turned a fiscal balance of 2.2% in GDP surplus, boosting central bank reserves to almost US$55 billion (15 months of imports) in the first half of 2021. Recovery was to some extent curtailed by severe water shortages and widespread electricity cuts following historically low rainfall, impacting the agricultural and industrial sectors. Healthcare services also deteriorated amid a growing number of cases of COVID-19's Delta variant.
GDP from oil, still the main driver of medium-term growth in Iraq, is expected to rise in step with the gradual phase-out of OPEC+ production quotas, while non-oil GDP growth is forecast to remain under 3% in 2021–2023. Upstream risks could include oil shocks, droughts, and new COVID-19 variants. Potential problems could arise from fiscal and other risks, such as growing budget rigidities, the low clearance of arrears and the large exposure of state-owned banks and the central bank to sovereign debt, and the effect of public investment management constraints on public services. Progress on regional economic integration and security, however, could provide new momentum for growth and diversification.
Of key importance to Iraq is dealing with water scarcity and the degradation of water quality in its rivers and groundwater. The new Economic Monitor's special focus titled "Overcoming Water Scarcity and Climate Change Impacts," calls for dramatic sector reforms to capture opportunities and manage risks. A fall of 20% in Iraq's water supply and the related declining crop yields that could accompany climate change, could reduce real GDP in Iraq by up to 4%, or US$6.6 billion.
"Investing in climate smart water management practices provides a concrete opportunity to spur inclusive and green economic growth and development," said Saroj Kumar Jha, World Bank Mashreq Regional Director. "Without action, water constraints will lead to large losses across multiple sectors of the economy and come to affect more and more vulnerable people."
Iraq's water sector relies on highly centralized institutional architecture that creates coordination issues in resource management and service delivery. The sector suffers from a lack of financing (given existing constraints) as well as weak private sector participation and limited revenues from users. The Monitor identifies areas where reforms could improve Iraq's resilience to water scarcity and climate change—efficiency, productivity, and demand management policies; institutional solutions; and regional solutions.
Smart, sustainable maritime transport critical to global recovery
Although the COVID-19 pandemic's impact on maritime trade last year was less severe than expected, the knock-on effects will be far reaching and could transform the sector, the UN trade and development body, UNCTAD, said in its latest report, published on Thursday.
Maritime trade contracted by 3.8 per cent in 2020, but later rebounded, and is estimated to increase by 4.3 per cent this year, according to the report.
UNCTAD's Review of Maritime Transport 2021 reveals the outlook for the medium term remains positive but subject to "mounting risks and uncertainties", such as unprecedented pressures on global supply chains, dramatic spikes in freight rates, and price increases affecting both consumers and importers.
Vaccine roll-out critical
The agency said global socioeconomic recovery will depend on smart, resilient and sustainable maritime transport, and a worldwide COVID-19 vaccination effort that sees developing countries having fairer access to doses.
"A lasting recovery will depend on the path of the pandemic and largely hinges on being able to mitigate the headwinds and on a worldwide vaccine roll-out," said Rebeca Grynspan, the UNCTAD Secretary-General .
"The impacts of the COVID-19 crisis will hit small island developing States (SIDS) and least developed countries (LDCs) the hardest," she added.
As UN chief António Guterres has repeatedly pointed out, COVID-19 has laid bare numerous social inequalities.
Existing challenges exposed
UNCTAD said the pandemic has also exposed and magnified existing challenges in the maritime transport industry, particularly labour shortages and infrastructure needs.
The agency has called for urgent action to resolve the plight of hundreds of thousands of seafarers who remain stranded at sea due to the pandemic, as lockdowns, border closures and a lack of international flights have affected crew replacements and repatriations.
The report said industry, Governments and international organizations must ensure seafarers are designated as key workers and vaccinated as a matter of priority.
The report examines factors that are driving consumer prices higher.
Logistical challenges, soaring rates
The rebound in maritime trade has been marked by "pandemic-induced logistical challenges", such as shortages of equipment and containers, less reliable services, and congested ports. The resulting supply chain bottlenecks have hindered economic recovery.
Challenges also exist on the supply side. Although orders for new container ships dropped by 16 per cent last year, continuing a previous downward trend, shipping companies have increased orders for new vessels this year amid the current capacity limitations.
Shipping lines have benefitted from soaring freight rates, the report said.
Surcharges, fees and rates temporarily rose even higher following the grounding of the Ever Given, the huge container ship that blocked the Suez Canal this past March, disrupting global trade.
UNCTAD warned that import and consumer prices will "significantly increase" if the surge in container freight rates continues.
Monitor market behaviour
Its analysis showed that global import price levels will increase on average by 11 per cent, and up to 24 per cent for SIDS, which primarily depend on maritime transport for imports.
If the situation continues, consumer prices could be 1.5 per cent higher in 2023. The rise is expected to be 7.5 per cent in SIDS, and 2.2 per cent in LDCs.
UNCTAD highlighted the need to monitor market behaviour and ensure transparency when it comes to setting rates, fees and surcharges.
The report also examines how the pandemic has accelerated "megatrends" that could transform maritime transport, such as digitalization and automation, which should lead to efficiency and cost savings.
Build climate resilience
The shipping industry is also coming to grips with climate adaptation and resilience, though the urgent need to decarbonize and find alternative fuels to reduce emissions will come at a cost.
"By exposing the vulnerabilities of existing supply chains, the COVID-19 disruption has sharpened the need to build resilience and revived the debate over globalization and the supply chains of the future," said Shamika N. Sirimanne, UNCTAD's director of technology and logistics.
Speeding, Driving Under the Influence of Alcohol Common Among Drivers in Vientiane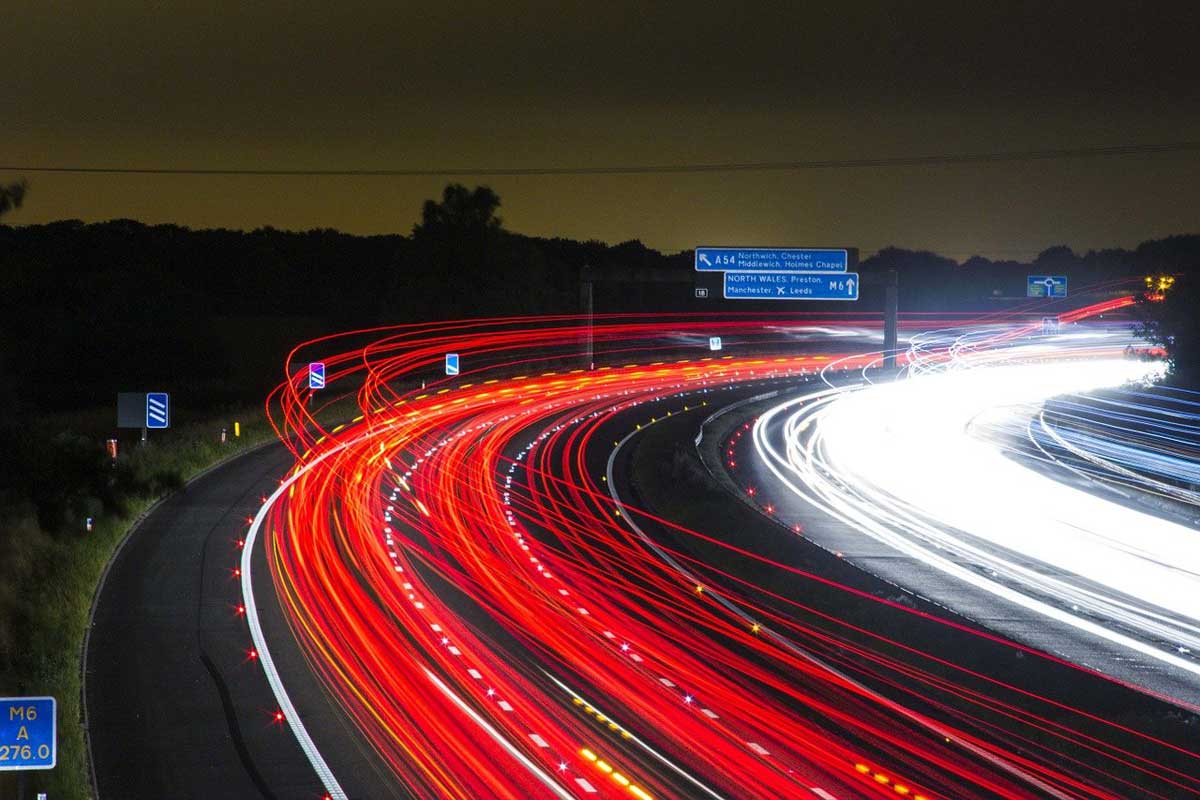 Almost three-quarters of drivers in Vientiane routinely break speed limits and nearly a third of evening motorists have been drinking alcohol, new research on the country's growing road crash problem shows.
Motorcycle helmet use is limited, while risk-taking behavior among drivers is prevalent, according to surveys conducted by the Department of Transport and the Traffic Police Department, with technical and financial support from the World Bank. The research, which is supplemented by testimonies from road accident survivors, comes amid rising accidents and fatalities. The work is expected to help implementation of the government's Road Safety Action Plan, which has recently been drafted and is now being reviewed.
"Road safety is a major public health issue, just like the eradication of dengue or malaria," saidAlex Kremer, World Bank Country Manager for Lao PDR. "The hard data on driver behavior and accidents unfortunately confirm the tragic personal experiences of thousands of Lao people, and obviously it will take leadership, commitment, time, and sustained effort to make our roads safe."
Over a thousand people are killed on the roads in Laos each year, with many more suffering physical injuries and trauma after crashes. The number and severity of crashes has been increasing: total annual crashes rose by 35% between 2010 and 2020, while the number of fatalities increased by 67%. Road accidents and deaths have continued to increase in recent months despite many provinces being under lockdown due to COVID-19, according to the Traffic Police Department.
The accounts of crash survivors collected by the Department of Transport and a World Bank team are testimony to the severe impact of accidents on personal health and family finances. Survivors express a desire for greater focus on road safety, and enforcement of traffic rules such as control of speeding, drunk-driving, and helmet use.
Roadside surveys found that 73% of vehicles at selected intersections in Vientiane Capital were travelling over the speed limit, with younger drivers most likely to be speeding. Approximately one in three drivers tested positive for alcohol, and most of these were more than double the legal alcohol driving limit. Over a six-hour survey period, almost 600 motorbike riders and 500 car drivers were over the alcohol limit. By comparison, only 1,564 drunk-driving offenses were registered by the traffic police nationwide in 2020.
The surveys further documented that only 64% of motorcycle riders were wearing helmets, with females more likely than men to be wearing one. Alarmingly, only 10% of child passengers wore helmets. The surveys also found a significant decline in helmet use over the course of each day, with fewer motorcyclists properly equipped in the evening. In addition, turning without indicating was common, as was running through red traffic lights, especially at night.
The research, carried out with funding support from UK Aid through the World Bank's Global Road Safety Facility, forms part of the Bank's commitment to helping Laos improve road safety. Other initiatives supported by the Bank are road safety campaigns for students and communities living along project roads, support for the police on road-safety law enforcement, capacity building on road safety audits, road safety infrastructure assessments, and development of an online database to record crashes nationwide.
Improving road safety is critical to the World Bank's twin goals of eradicating extreme poverty and increasing shared prosperity. Globally, low- and middle-income countries suffer 90% of road crash deaths and up to 50 million injuries annually. These deaths and injuries frequently lead to economic hardship, and in many cases poverty. Crash deaths and injuries drain human capital and limit economic growth. In Laos, road crashes are the number one cause of death for 5-14-year-olds, the number two cause of death for 15-49-year-olds, and the number one cause of disability for the entire population.
Through the National Road Safety Strategy 2030, the Government of Lao PDR is expressing a commitment to address road safety issues, and its vision is to eliminate fatalities and serious injuries on the roads. A 2030 target of a 50% reduction in fatalities and serious injuries has been set.