Authors: Mehtab Ali Bhatti and Kainat Akram*
The security threats can be to a great extent partitioned into two groups; traditional and non-traditional security threats. One's focus would mainly be on the traditional security challenges of Japan. Tokyo deliberately perplexed the world. It emerged as non-western power but no one could expect about its dexterity, and it was serious trouble to Western and Asian powers because they were dependent on its impressive economy. Tokyo's trade surpluses were, $44 billion in 1984, $56 billion in 1985 and $93 billion in 1986, which shows Japanese rulers' strategies, growing technology, education system, and people's countless struggle towards their homeland.[1]But during WWII, they lost their formidable economy as well as some of their major cities like Hiroshima and Nagasaki. Aftermath, Japan experienced a tremendous financial crisis like debt. Ironically, Japan is one of the biggest debtor countries with the highest debt to GDP ratio of 222.2% in the world[2], which is a major threat for Japanese people.
Currently, Japan's security environment is getting significantly severer with the sensational move in the global force balance, the development of new threats, for example, psychological oppression and cyberattacks, and the serious security environment in the Asia-Pacific region. Such threats effectively cross-national borders. In the Asia Pacific region, regardless of the centralization of countries that have enormous scope military ability including atomic weapons states, regional collaboration structures on security are not adequately regulated. North Korea's proceeded with the advancement of atomic weapons and ballistic rocket programs just as its provocative conduct is compromising for Tokyo. China's headway of its military capacity without straightforwardness and its further exercises in the ocean and air space are a danger for Tokyo. In addition, move in the global force parity and fast advancement of mechanical development, multiplication of weapons of mass annihilation, and the rise of threats that cross national borders, remembering international psychological oppression and dangers for the ocean, space, and cyberspace are additionally unavoidable threats to Japan's security. In addition, issues identified with "human security,"[3] including destitution and advancement difficulties, and developing dangers to the global economy.
In this fast-moving world and cut-throat political competition era, the political dynamics of Asia Pacific region is changing with changing strategic environment, due to the geo-strategic consolidation among different countries, the focus of the entire world is tilted towards China's owing to rapid development in terms of economic, political and military means. The ongoing protracted South-China Sea conflict of China with many ASEAN countries who are claimant of the cited territory and aggressive posture of nuclear power North Korea has made the region more prone to conflicts as well as an arms race in the region has frayed nerves, further, escalated the tensions. In this tense environment, Japan has been facing a potential threat from the opposite bloc to its very sovereignty and territorial integrity.
According to Tokyo, following countries have posed an aggressive posture in the Asia-pacific, which is worrisome for Japan:
China
China-Japan Relations
In the Asia-Pacific region tensions are being seen worrisome as China is becoming more energetic about its claims over the South China Sea, its tactical and evident actions have spotted other surrounding countries and external interested countries like the United States. China and Japan both have flourished and innate abhorrence since 19th century and America is owing more hatred and tensions in the Asia-Pacific region.[4]It might be called upon that there is nothing invaluable in the East Asia-Pacific but historically it is all about pride and honor, and serious issue of Senkaku Island for Japan. And their tensions ousted from the first Sino Japanese war, then islands were given to Taiwan, and due to victory in WWII, these islands were recovered by China after surrendering of Japan. The aftermath of a new threat established from communist country China; US and Japan signed an agreement of San Francisco Peace Conference by allowing Japan to patrol in the island regions, and America provided types of equipment and economically supported Japan to counter rising power China in the Asia Pacific region and tensions rampantly encouraging until today.
In the 21st century, the ascent of Asia has drawn the consideration of the United States to concentrate particularly on the Asia-Pacific region. Because of its geostrategic significance and going to be an economic hub of the world, the development of Asia can be identified with the expanding economic exercises in which rising forces China, India, and Indonesia are assuming their crucial role. The major economic activities happen in the Asia Pacific, for instance, the main trade routes pass through the Asia Pacific, and the Indian Ocean where strait of malacca is a gateway to major economies like China, Japan, and South Korea. Particularly, in the Asia Pacific region, the US has its economic, strategic, and security interests. It includes the economic network all through the region, support of peace and soundness, and making sure about its allies particularly Japan and South Korea, and ensuring the claimants of the South China Sea to resolve their issues peacefully.
China's Response towards American Pivot and Indo-Pacific Strategy
China's rise as a great power in this changing dynamics of world politics does not lag behind and it is important to understand Sino-US relations in the purview of America's past Asia Pivot strategy[5] and Trump's Indo-pacific strategy.[6]There are multiple significant events by which it can be speculated that People's Republic of China (PRC) is emerging as a great player, for instance, it has resisted western intervention three times in collaboration with Russia over the Syrian civil war in the Middle East; it also bring-up with the idea of making BRICS and establishing AIIB which is considered as the counterweight to America's World Bank; through SCO, China has also influenced her role in the international politics; most significantly, it has come up with a 'Belt and Road initiative'' with CPEC which shows China's soft power in the world. However, with this dynamic strategic architecture in the Asia Pacific, two contours are important – what made the US come up with a rebalancing strategy and how China responds to it.
According to official reports, China has responded to the Indo-Pacific policy of America in two levels. Firstly, Chinese authorities have firmly denounced this US expressed policy and that they are mindful that US diplomatic moves would bolster its allies regarding the sea and territorial debates with China. Secondly, Chinese non-official media has harshly castigated US rebalancing strategy towards Asia. Some view this strategy as Cold-war like containment of China which was based solely against China because China's ascent is representing a possible danger to America's authority and its allies. "China in countering Pivot's response has come up with 'Marching West' strategy, which aims at focusing China's diplomatic and economic relations with the Eurasian countries," according to Aaron Jed Rabena.[7] She is also of the view that China's ascent is representing a likely threat to America's hegemony.
Moreover, China's reaction to the Asia-Pivot policy in past and current procedure of Trump can be shown by means of diplomatic and economic activities, for example, Belt and Road activity, Asian framework venture bank and reinforcing respective relations. The OBOR activity of China will fill two needs. Right off the bat, it will merge China's delicate power, and besides, enhance economic collaboration with in excess of 60 nations. The Chinese reaction and its military modernization have made a serious mix and unsafe circumstance to the US Indo-Pacific technique with pervasive interests in the Asia-Pacific region. In this universe of complex association, war is certifiably not an attainable choice. America will never do battle with China since China is the second the biggest exchanging accomplice of America. Additionally, the Chinese reaction to this US procedure has been delicate as is obvious from March West methodology, OBOR, and AIIB activities. These steps are the projection of Chinese Soft power response to Obama's rebalancing and Trump's Indo-pacific strategy towards Asia.
North Korea
Rivalry is not Old-fashioned
Korean Peninsula has been remained a play chess match for foreign powers like Japan, the US, Soviet Union, and China—in 1910 Korean Peninsula was occupied by the Japanese empire but after the demise of Japan in 1945 and WWII, Korean Peninsula was partitioned into two South and North. Whereas, the North was occupied by the Soviet Union and the South was occupied by the United States. In 1948, re-unification negotiations were failed and two governments were stimulated; the Socialist Democratic People's Republic of Korea (DPRK) in the North and the Capitalist Republic of Korea (RK) in the South. In addition, the Korean War occurred in 1950's, initiated by North Korea for invasion and the ceasefire occurred but peace treaty was not endorsed.[8]
In the contemporary era, the security environment of North Korea is very complex and instrumental. North Korea has one of the world's biggest regular military powers, which, joined with its rocket and atomic tests. North Korea spends almost a fourth of its total national output (GDP) on its military, as indicated by U.S. State Department gauges.[9] Its brinkmanship will keep on testing regional and international associations planned for protecting stability and security.
However, North Korea has remained a part of Communist bloc, where Russia and China have been the back supporters. In the realist paradigm, 'enemy of an enemy is friend,' likely in this case, Russia supports North Korea and the US supports South Korea economically, politically, and militarily. Therefore, in the North Korean nuclearization, the role of China and Russia is very evident. On the other hand, in the economic advancement of South Korea, the American role is not far-seeing as evident.
North Korean Nuclearization a Dwelling Threat for Japan
North Korea's quest for atomic weapons is a sensible procedure given that the system's greatest security probability from international intercession. Additionally, for the North Korean system, atomic weapons have three strategic capacities, and with everyone, the US is directly in the middle. After that, they fill in as impediments; also, an instrument of international strategy; and thirdly, they are an instrument of residential legislative issues. The atomic weapons have given influence and a negotiating concession diplomatically associating with all the more impressive and increasingly effective on-screen characters, similar to the US and its partner South Korea and Japan.
North Korea's nuclear missile testing has raised tensions in the Asia-Pacific region and created a global threat. It is an imminent threat to Japan as an ally of the US. Since 2006 North Korea has conducted 6 nuclear ballistic missile tests and one of them flew over Japan in 2017.[10]Due to nuclear tests, 15 members have voted against North Korea to the Security Council with US-drafted resolution, and new sanctions of North Korea's textile exports have been alleged. In the reaction, North Korea had shown the backing of veto powers like China and Russia and aggressively indicated to devastate the US, Japan, and South Korea.
According to South Korean President Moon, they were against nuclear weapons in their state and they had withdrawn their nuclear weapons in the 1990s, "Nuclear weapons could not prolong the peace in the region," said Moon, "They have provided $8 million through the United Nations to North Korean citizens for women pregnancy and to aid the poor and infants.[11]In the words of war, North Korea called South Korea as "traitors and dogs" of America and "dancing tune" to Japan and alleged that the US has troops in South Korea to destroy the North and its Asia- Pacific allies. Because of nuclear capability and conflict of the 1950s, in which America and South Korea were allied and had an aim to force North Korea for peace treaty but it rejected. North Korea continued to develop a ballistic missile program (Hwasong-14 with the range of 10,000 and Hwasong-15 with the range of 13,000 KM) which has been an impendent threat to Japan, South Korea as well as America. By measuring, America has put North Korea at the top list of terrorism promoter and designed unravished sanctions on North Korea.
De-nuclearization Fiasco
Tokyo is currently carefully watching the process of dialogue moving toward a U.S.- North Korea exchange and is worried that dealings on denuclearization on the Korean Peninsula may reject Japan's unsafe perspectives. A senior authority of the Japan Ministry of Defence concerning the highest point among Trump and Kim Jong-un of 2018 stated, "We ought not to have an idealistic view that North Korea will relinquish the atomic weapons which it has at long last obtained."[12] Therefore, to adapt to the North Korea emergency, Abe regularly underscores the significance of the U.S.- Japan partnership. There is no uncertainty that security ties among Japan and the U.S. have fortified further under the Abe administration.
Other Global Threats to Japan
According to the realist school of thought in international relations, global world order is anarchic, and power centric; its effects are, no trust in Anarchy, constant competition for power, zero-sum game, and relative gains. Further two types, 1. Defensive realism (states are security maximizers and seek survival, status quo, and states are not inherently aggressive) and 2. Offensive realism (States are power maximizers, in the absence of complete hegemony states act offensively and use its power as any can i.e. the US invasion of Iraq 2003).
The rapid progress of technology and shift in the global power is a major threat for all states but Japan has regular emerging threats like in the Asia-Pacific region. The proliferation of conventional and unconventional weapons is increasing which indicates threats at large, besides this, global terrorism, maritime risks, and cyberspace are disparate challenges to Japan. Japan is actively seeking an active role of self-defence and peacekeeping and increasing its technology to combat in the Korean Peninsula and to counter China's growing power in the Asia-Pacific as well as in the World. State sovereignty is absolute, particularly which showed Japan through its heavy Defence budget and its measures taken in the Senkaku island, recently fiscal defence budget in 2016-17 was nearly $42 billion.[13]It was a non-western state which defeated Russia and attacked the US and its economy was second largest in the world. No doubt, Japan is the most industrialized and thick technological country that emerged again after World War II.
Concluding Remarks
The dynamics of the international geostrategic environment in which the world politics is transforming from unipolarity to multipolarity with China emerging as a great power due to its military modernization, advanced technology, and growing economy and commercial connectivity in the entire Asia, which is alarming for the US but regionally it is an irked threat for American allies particularly Japan and South Korea.
By witnessing China as emerging power, American Asia pivot/rebalancing strategy and Trump's Indo-Pacific strategy towards Asia in order to counter the growing influence of China. America and its allies should not perceive Chinese rise in terms of military and economy as a threat to world peace and aggressor because PRC has always been peaceful in dealing the problems of the world and the norms of non-interference are prevailing but no compromise on territorial claims—have been immersed in the Chinese foreign policy.
The United States' concern over denuclearization of North Korean nuclear assets is not acceptable to Kim's regime due to the prestige and status quo of the state but has vague threats from the US forces in South Korea. Even after the President Trump's summit with Kim Jong Un in 2018, the US ally Japan is claiming that North Korean regime poses a genuine and inescapable danger to their security regardless of bringing down of regional pressures following the summit.
China has reacted to America through the procedure of 'Looking West and Marching West'. A few researchers are of the view that the opposition between two significant forces depicts another virus war, however, I differ that since China won't utilize its military alternative, China wants to grow economically and it wants to have an influence on the world through soft power. In a nutshell, I would say that the US must integrate with China rather than to contain it and appreciate its emergence as a responsible stakeholder.
Nonetheless, Japan's reaction should comprise of two distinct methodologies: the anticipation of decay and the improvement of its security environment the essential reaction will be the discouragement of heightening through the improvement of Japan's safeguard capacity and the upgrade of the Japan-US collusion. It is additionally significant for Japan to acquire and fortify international comprehension and backing for its position through protection discretion remembering that for multilateral exchanges. International help can upgrade Japan's situation in managing the difficulties, and yet, the effect would stay roundabout. Japan can't depend on unrealistic reasoning and ought to investigate other options too.
* Kainat Akram did Bachelor of Arts from Government College University Faisalabad. She also did Masters in Science (M.Sc) in Gender and Women Studies from Allama Iqbal Open University, Islamabad.
---
[1] Robert C. Christopher, "Don`t Blame The Japanese," The New York Times Magazine, Oct. 19, 1986 (https://www.nytimes.com/1986/10/19/magazine/don-t-blame-the-japanese.html), accessed on July 20, 2020.
[2]H. Plecher, "Japan: National debt from 2014 to 2024," Statista, May 6, 2020 (https://www.statista.com/statistics/270121/national-debt-of-japan/), accessed on July 18, 2020.
[3] Catia Gregoratti, "Human Security," Encyclopaedia Britannica, Dec. 14, 2018 (https://www.britannica.com/topic/human-security), accessed on July 20, 2020.
[4] Kerry Brown, "The Most Dangerous Problem in Asia: China-Japan Relations," The Diplomat, Aug. 31, 2016 (https://thediplomat.com/2016/08/the-most-dangerous-problem-in-asia-china-japan-relations/), accessed on July 19, 2020.
[5] Matt Schiavenza, "What Exactly Does It Mean That the U.S. Is Pivoting to Asia?" The Atlantic, April 15, 2013 (https://www.theatlantic.com/china/archive/2013/04/what-exactly-does-it-mean-that-the-us-is-pivoting-to-asia/274936/), accessed on July 18, 2020.
[6] Sun Chenghao, "What is the prospect of the U.S. Indo- Pacific strategy?" News CGTN, Nov. 07, 2019 (https://news.cgtn.com/news/2019-11-07/What-is-the-prospect-of-the-U-S-Indo-Pacific-strategy–LqCA9M3YKA/index.html), accessed on July 18, 2020.
[7] Niklas Swanstrom and Par Nyren, "China's March West: Pitfalls and Chalenges in Greater Central Asia," Institute for Security & Development Policy, Jan. 10, 2017 (https://www.isdp.eu/publication/chinas-pitfalls-challenges-gca/), accessed on July 20, 2020.
[8] Liam Stack, "Korean War, a 'Forgotten' Conflict That Shaped the Modern World," The New York Times, Jan. 02, 2018 (https://www.nytimes.com/2018/01/01/world/asia/korean-war-history.html), accessed on July 21, 2020.
[9] Eleanor Albert, "North Korea's Military Capabilities," Council on Foreign Relations, Dec. 20, 2019(https://www.cfr.org/backgrounder/north-koreas-military-capabilities), accessed on July 17, 2020.
[10] David E. Sanger and Choe Sang-Han, "North Korean Nuclear Test Drawn U.S. Warning of 'Massive Military Response,' The New York Times, Sept. 02, 2017 (https://www.nytimes.com/2017/09/03/world/asia/north-korea-tremor-possible-6th-nuclear-test.html), accessed on July 19, 2020.
[11] Choe Sang-Hun, "Kims Says He'd End North Korea Nuclear Pursuit for U.S. Truce," The New York Times, April 29, 2018 (https://www.nytimes.com/2018/04/29/world/asia/north-korea-trump-nuclear.html), accessed on July 20, 2020.
[12] Koji Sonoda, "Japan's Security Alliance Dilemma," The Diplomat, March 24, 2018 (https://thediplomat.com/2018/03/japans-security-alliance-dilemma/), accessed on July 21, 2020.
[13] Japan-Defence Budget, Global Security.org, 2015 (https://www.globalsecurity.org/military/world/japan/budget.htm), accessed on July 21, 2020.
Why the "Coronavirus Ceasefire" Never Happened
Six months ago, when COVID-19 had just moved beyond the borders of China and embarked upon its triumphant march across Europe and North America, politicians and foreign affairs experts started discussing what will happen after the virus is vanquished. The debate that ensued balanced the fears and concerns of pessimists with the hopes and expectations of optimists, with the latter believing that the pandemic and the global recession that followed would inevitably force humankind to put its differences aside and finally unite in the face of common challenges.
Six months later, we can say without any doubt that, unfortunately, the optimists were wrong. The pandemic did not bring about the changes in world politics they had been hoping for, even with the ensuing recession making things worse. And we are unlikely to see any such changes in the near future. Sadly, COVID-19 did not turn out to be a cure-all for regional conflicts, arms races, the geopolitical competition and the countless ailments of humankind today.
These persisting ailments are more than evident in relations between Russia and the West. No positive steps have been made in the past six months in any of the areas where the positions of the two sides differ significantly, be it the conflict in Eastern Ukraine, the unrest in Syria, the political instability in Venezuela or the war in Libya. The fate of the New START and the nuclear nonproliferation regime remains unclear. Moscow continues to be the target of new economic and political sanctions. Russia and the West are locked in an intense information war. There are no signs of a "coronavirus ceasefire," let alone a full-fledged peace agreement, on the horizon.
Of course, Moscow has placed the blame for the lack of progress squarely on the shoulders of its western partners. While this may indeed be true in many respects, we must admit that the Kremlin has hardly been overflowing with ideas and proposals over the past six months. Even if Moscow did want to reverse the current negative trends in global politics, it has not taken any steps on its own to do so. Nor has it proposed any large-scale international projects, or even tried to temper its usual foreign policy rhetoric and propaganda.
On the contrary, the various troubles that have befallen Russia in the "coronavirus era" – from the public unrest in Belarus to the unfortunate poisoning of Alexei Navalny – are explained away as the malicious intrigues of Russia's geopolitical opponents. For all intents and purposes, the Kremlin is in the same position now, in September 2020, that it was in back in March. The chances of another "reset" or at least a "timeout" in relations have disappeared completely, if they ever existed in the first place.
So, why did the "coronavirus ceasefire" never happen? Without absolving the West of its share of responsibility, let us try to outline the obstacles that Russia has put in the way of progress.
First, in an environment of unprecedented shocks and cataclysms, there is always the hope that your opponent will eventually suffer more as a result than you will. Many in Russia see the 2020 crisis as the final damning indictment of the West and even an inglorious end to the market economy and political liberalism in general.
The recent statement by Aide to the President of the Russian Federation Maxim Oreshkin that Russia is poised to become one of the top five economies in the world this year is particularly noteworthy. Not because the country is experiencing rapid economic growth, but because the German economy is set to fall further than the Russian economy. If you are certain that time is on your side and that you will emerge from the crisis in better shape than your opponents, then the incentives to work towards some kind of agreement hic et nunc are, of course, reduced.
Second, the current Russian leadership is convinced that any unilateral steps on its part, any shifts in Moscow's foreign policy, will be perceived in the West as a sign of weakness. And this will open the door for increased pressure on Moscow. Not that this logic is entirely unfounded, as history has shown. But it is precisely this logic that prevents Russian leaders from admitting their past foreign policy mistakes and miscalculations, no matter how obvious they may have been. This, in turn, makes it extremely difficult to change the current foreign policy and develop alternative routes for the future. In fact, what we are seeing is a game to preserve the status quo, in the hope that history will ultimately be on Moscow's side, rather than that of its opponents (see the first point).
Third, six and a half years after the crisis in Ukraine broke out, we are essentially left with a frozen conflict. Turning the large and unwieldy state machine around, rewiring the somewhat heavy-handed state propaganda machine, and changing the policies that determine the everyday actions of the army of "deep state" officials is tantamount to changing the trajectory of a supertanker carrying a load of hundreds of thousands of tonnes. It is perhaps even more difficult, however, to change the opinion that has taken shape in Russian society in recent years about the modern world and Russia's place in it. Just because the Russian people are tired of foreign politics, this does not mean that they will enthusiastically support an updated version of Mikhail Gorbachev's "new thinking" of the second half of the 1980s or the ideological principles of Boris Yeltsin and Andrei Kozyrev's foreign policy of the early 1990s.
Fourth, the balance of power between the agencies involved in the development and practical implementation of Russia's foreign policy has changed significantly in recent years. The role of the security forces has been growing in all its aspects since at least the beginning of 2014. Conversely, the role of diplomats, as well as that of the technocrats in the economic structures of the Russian government, has been dwindling with each passing year. It is the security forces that are the main "stakeholders" in Donbass, Syria, Libya and even Belarus today. It would be fair to say that they have had a controlling interest in Russia's foreign policy. The oft-quoted words of Emperor Alexander III that Russia has only two allies, its army and its navy, perfectly reflect the shift that has taken place in the balance of powers between these agencies. We should add that this shift was largely welcomed and even supported by a significant part of Russian society (see the third point). Of course, the siloviki are, due to the specifics of their work, less inclined to compromise, concessions and basic human empathy than diplomats, economists and technocrats.
All these factors preventing the conceptual renewal of Russia's foreign policy can equally be applied to its geopolitical opponents. Politicians in the West are also hoping that time is on their side, that Moscow will emerge from the crisis weaker and more vulnerable, and thus more malleable than it was before. They also believe that any unilateral steps, any demonstration of flexibility in relations with the Kremlin, will be met with an even tougher and more aggressive policy. Negative ideas about Russia have also taken root in the minds of people in the West, and foreign policy is being "militarized" there just as much as it is in Russia.
Thus, neither the coronavirus nor the economic recession will automatically lead to a détente, let alone a reset in relations between Russia and the West. We are, in fact, moving in the opposite direction, once again running the risk of an uncontrolled confrontation. However, this unfortunate situation is no reason to give up on the possibility of signing new agreements, even if COVID-19 will no longer be in our corner moving forward.
From our partner RIAC
India's strategies short of war against a hostile China
Since India's independence several peace and border cooperation agreements were signed between the India and China. Prominent among them was the Panchsheel Agreement signed in 1954. A majority of the agreements were signed between 1993 and 2013. Recently genuine efforts were made by PM Narendra Modi by engaging Xi Jinping at the Wuhan and Chennai summits. But China is nowhere near to settling the border dispute despite various agreements and talks at the military and civilian levels.
After the 1962 war peace was largely maintained on the Indo China border. During the Mao and Deng era consensus building was the norm in the communist party. XiJinping appointed himself as chairman of the communist party for life. Today power is centralized with XiJinping and his cabal. Through Doklam and Galwan incidents Xi Jinpinghas disowned the peaceful principles laid down by his predecessors. China's strategy is to keep India engaged in South Asia as it doesn't want India to emerge as a super power. After solving a crisis on the border China will create another crisis. Beijing has declining interest in the niceties of diplomacy. Under Xi Jinping China has become more hostile.
China has been infringing on India's sovereignty through salami tactics by changing the status quo and attempting to own the border territory. At Galwan on Xi Jinping's birthday the PLA demonstrated hooliganism by assaulting Indian border positions. China violated the 1996 and 2005 bilateral agreements which states that both armies should not carry weapons within 1.24 miles on either side of the border. India's Foreign Minister S Jaishankar mentioned that the standoff situation with China in Galwan Valley of eastern Ladakh is "surely the most serious situation after 1962."China is constructing infrastructure, increasing forces and deploying weapon systems on the border.
Options for India
India led by PM Narendra Modi has implemented a realist foreign policy and a muscular military policy.India ended the age of strategic restraint by launching special operations and air strikes in Pakistan. Since the Galwan incident India has increased the military, diplomatic and economic deterrence against China. India is constructing military infrastructure and deploying weapon systems like SU 30 MKI and T 90 tanks in Ladakh. India banned a total of 224 Chinese apps, barred Chinese companies from government contracts and is on the verge of banning Huawei. Other measures include excluding Chinese companies from private Indian telecommunications networks. Chinese mobile manufacturers can be banned from selling goods in India.
India should offer a grand strategy to China. India has a plethora of options short of war. Future talks should involve an integrated strategy to solve all the bilateral issues and not just an isolated resolution of a localized border incident. All instruments of military and economic power and coercive diplomacy should be on the table.
Foreign Policy
China expects other nations to follow bilateral agreements and international treaties while it conveniently violates them. India should abrogate the Panscheel agreement given China's intransigence and hostility. China claims 35,000 square miles of territory in India's northeast, including the Indian state of Arunachal Pradesh. China occupies 15,000 square miles of India's territory in the Aksai Chin Plateau in the Himalayas. India's primary objective is to take back territories like Aksai Chin. While the secondary issue is the resolution of the border issue and China's support to Pakistan. India can leverage the contemporary geopolitical climate to settle all issues. India can target China's soft underbelly characterized by issues like Taiwan, Xinjiang and the economy. China raises the Kashmir issue at international organizations. As a countervailing measure India can raise Xinjiang at international organizations and conferences.
China has been militarily and diplomatically supporting Pakistan against India. Pakistan is a rentier and a broken state that sponsors terrorism. India can establish bilateral relations with Taiwan thus superseding China's reunification sensitivities. China has territorial disputes with 18 countries including Taiwan and Japan. India can hedge against China by establishing strategic partnerships with US, Australia, Japanand Vietnam.
Military policy
An overwhelming military is a deterrence for China's belligerent foreign and military policy. The 1990Gulf War demonstrated the capabilities of high technology weapon systems. As compared to China's rudimentary weapons systems India has inducted 4th and 5th generation weapons like the SU 30 MKI, AH 64 Apache and T 90 tanks. The deterrence capacity of fighter aircrafts is reduced as they cannot target China's coastlines due to their restricted range. Full deterrence can be achieved by ICBMs and nuclear powered submarines. With these weapons India can target centers of gravity like Shanghai and Shenzhen.
China is not a signatory to arms limitations treaties like Start I and Start II. China continues to expand its nuclear weapons stockpile and intercontinental ballistic missiles (ICBMs) like DF 21 and DF-26B which are banned by the INF Treaty. India is a law abiding stable democracy in an unstable region with two hostile nations on its flanks. US and Russia can relax the arms control mechanism considering India's' impeccable record on peace and non proliferation. This will allow India to buy Russian weapon systems like Zircon and Kinzhal hypersonic missiles, Topol and Bulava ICBMs and Yasen and Borey class SSBN submarines. While US can sell SSBN submarines and C4ISR gathering platforms like RC 135 and RQ 4 Global Hawk.
China remains a security threat for Asia. As China foments instability the APAC region from South Asia to South China Sea remains volatile. The Quad can be expanded to include Taiwan, Vietnam, Philippines, South Korea and Indonesia and multinational naval exercises can conducted in the South China Sea.
The enemy of my enemy is my friend. China fought small wars with India, Vietnam and Soviet Union. Vietnam defeated the PLA at Lang Son in 1979 with advanced weapon systems and guerilla warfare. India can increase militarily cooperation with Vietnam. China attacked the Soviet Union on the Ussuri river leading to heavy PLA casualties. Historically relations between Russia and India have been close. As a result of the Indo Soviet Friendship Treaty China did not support Pakistan during the 1971 war. India can enhance its military and diplomatic ties with Russia to the next level.
Strategic partnership with US
Its time for a partnership between the world's largest and the world's biggest democracies. India and the US have a common objective to preserve peace, maintain stability and enhance security in Asia. India's reiteration at leaders' level and international forums that both countries see each other as allies for stability in the APAC region is not enough. India has to go beyond the clichés of the need for closer ties.
Due to the China threat the US is shifting its military from Europe and Middle East to the APAC region.US and India can establish an Asian equivalent of NATO as China's destructive policy frameworks and threatening postures remain a strategic threat. India should enhance and deepen cooperation with the US intelligence community in the fields of MASINT, SIGINT, GEOINT, TECHINT and CYBINT. Both countries can form an alliance of democracies. If China militarily or economically targets one of the member country then the alliance can retaliate under a framework similar to Article 5 of NATO. Thus power will be distributed in the APAC region instead of being concentrated with China. A scorpion strategy will ensure that China does not harass its neighbors. The strategy involves a military pincer movement by India from the west and US from the East against a hostile China. India can conduct joint military exercises with the US in Ladakh. China cannot challenge Japan and Taiwan due to the US security agreements with these countries.
Conclusion
The world has entered the age of instability and uncertainty. The 21st century is characterized by hybrid warfare through military and coercive diplomacy. South Asia is not a friendly neighborhood where peaceful overtures lead to harmonious relations. China is a threat to India even in the context of a friendly relationship. Diplomatic niceties have no place in India's relations with China. India can impose costs on China which can be more than the benefits offered by normalizing relations. The application of measures short of war without engaging the PLA will reap benefits. India can fulfill its national security requirements and global responsibilities through a grand strategy.
A policy of engagement and deterrence is crucial against an antagonistic China. While India attempts to develop cooperative ties with China it will need to continue to enhance and implement its military and coercive diplomatic strategies. China does not represent a direct military threat to India but at the same time one cannot deny that challenges remain.
COVID-19 and Challenges to the Indian Defence Establishment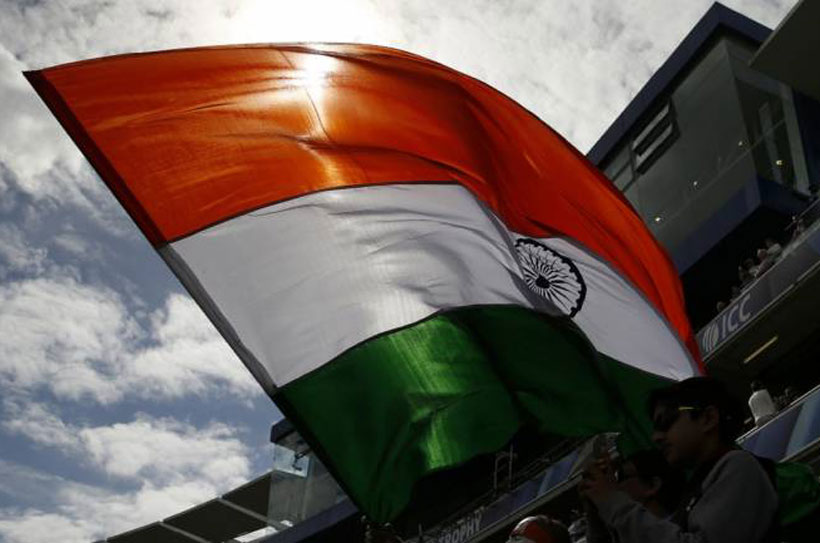 The COVID-19 pandemic has created an uncertain situation all over the world. It is defined as the greatest challenge faced by the world since World War II. At a certain point, the pandemic had forced world governments to announce lockdowns in their respective countries that led to more than half of the human population being home quarantined. Since then, social distancing, travel bans, and cancellation of international summits have become a routine exercise. Most sectors such as agriculture, health, education, economy, manufacturing have been severely hit across the globe. One such sector which is vital to national security that has been impacted due to the pandemic is defence.
The effect of influenza and pneumonia during WWI on the US military was huge. The necessity to mobilise troops across the Atlantic made it even ideal for the diseases to spread rapidly among the defence personnel and civilians. Between mid-1917 and 1919, the fatalities were more so due to the disease than getting killed in action. Due to COVID-19, there have been many implications within the defence sector. Amid the ongoing transgressions in Ladakh, it becomes imperative to analyse the preparedness of the Indian defence establishment to tackle the challenges at hand.
Disrupting the Status Quo
Many personnel in the Indian armed forces have been tested positive for COVID-19. This puts the operational capabilities at risk. In one isolated incident, 26 personnel of the Navy had been placed in quarantine after being tested positive for COVID-19. The French and the Americans had a great challenge ahead of them as hundreds of soldiers were getting infected onboard their Naval vessels. Furthermore, the Army saw some cases being tested positive as well. In one such incident, the headquarters of the Indian Army had to be temporarily shut down because of a soldier contracting the virus. These uncalled disruptions are very dangerous for our armed forces. These disruptions challenge the recruitment process and training exercises.
Since the Indian Army has been involved in quarantining tasks, this exposes the personnel to the virus. As a result of this, the first soldier was tested positive on March 20 in Leh. Among them, those who work as medical personnel are even more exposed to the virus. In order to enforce damage control to the operational capabilities, the Army made sure that the non-essential training, travel, and attending conferences remained cancelled. They called off any foreign assignments and postings for the time being. The Army also made it a point to extend leaves for that personnel who were already on absence. This was a major preventive measure adopted to prevent further infection.
As a result of the lockdown that had been imposed nationwide, the defence services were forced to temporarily stall all the activities that relate to soldiering during peacetime. These activities include training, pursuing professional qualification, fitness tests and regimes, equipment maintenance such as unit assets and stores, up-gradation of the cadres among others. Since the Indian Army boasts of a force that has signed up voluntarily to guard the borders, most of the troops are away from their families, which makes it even more difficult during the times of crises. The mega biennial naval exercises scheduled to be held in Vizag were cancelled due to COVID-19. A total of 41 navies were planned to be a part of the joint exercises called MILAN. The Service Selection Board (SSB) training and the recruitment process have been put to a halt as well. This will severely impact the intake process for this year.
Handling Biohazards
The Army's capable of operating in a Chemical, Biological, Radiological and Nuclear (CBRN) environment and has sufficient equipment like infantry vehicles, helicopters and tanks which can operate without any hassles. Since instances of chemical warfare have been witnessed in West Asia and other regions in the last two decades, the focus of the Army has been on that and not on biological warfare. Most Armies believe that bio-weaponry is still fictional and won't come into play any time soon. Naturally, due to this mindset, most Armies are not capable of handling biohazards. This is a major setback in the time of COVID-19 and has to be addressed.
Riding Down the Slope
Since the outbreak of COVID-19, the Indian economy has been nose-diving day by day. This is some bad news for the defence sector since the military spending will possibly be reduced as a result of the slowdown. According to the International Monetary Fund (IMF), India's GDP will grow at 1.9 per cent. This is one of the lowest in the history of post-independent India. Allocations and spendings will naturally take a hit and will take a long time to revive again. Defence manufacturing will also face a setback and discourage indigenous players who are looking at getting involved in the manufacturing and innovation sector. MoD has already received the Ministry of Finance's circular that called for the defence spending to be limited to 15-20 per cent of the total amount allocated. This will ensure that the defence budget is not the priority for the finance ministry. A gap of Rs. 1,03,000 crore has been highlighted between the requirement and the allocated money. More than 60 per cent of this allocated amount anyway goes towards paying salaries and pensions. This means that the modernisation efforts will face a major slowdown in the next two years. Defence procurement is already difficult due to the bureaucratic hurdles, now the monetary crunch only adds more woes.
Moreover, Defence Minister Rajnath Singh had announced earlier that more than 9,000 posts belonging to the Military Engineering Services (MES) will be abolished in the said industrial division. The reason cited was that this would bring about a balance to the expenditure. Due to the lockdown, the military development has taken a hit and has seen a decline in the production of freights. As of now, there is no manufacturing that is ongoing as far as fighter planes or aircraft, in general, is concerned. Some of the signed defence deals and contracts are said to be reviewed due to the financial crunch. India's defence budget is expected to see some cuts due to the economy slowing down. The pandemic has worsened this even further. There is already an existing order to cap the spending for the first quarter of this fiscal year. Most of the payments that are being disbursed is largely that of paying for the existing contracts. This will diminish any scope for procurement of newer defence equipment that helps in modernising the armed forces in the long run. According to a report, it says that the Ministry of Defence is looking at a savings of anywhere between Rs. 400 and 800 billion in the 2020-21 financial year. To quote Yuval Noah Harari from his recent article in the Financial Times would seem relevant in this case, "Many short-term emergency measures will become a fixture of life. That is the nature of emergencies. They fast-forward historical processes. Decisions that in normal times could take years of deliberation are passed in a matter of hours." India has displayed the significant political will to make impactful decisions during the pandemic. The question is, how far and how soon can we push ourselves to be prepared on all fronts?