Pandemic poses fresh challenges for vulnerable migrant workers in Middle East
Amidst reports that many migrant workers in the Middle East are being made destitute, due to an economic crisis exacerbated by the COVID-19 pandemic, the UN is calling on governments and employers to respect their rights, and show solidarity with their plight.
Thrown into the streets, locked in rooms, and forced to work without pay, recent media reporting has revealed the abuse and poor treatment that some migrant domestic workers in the Middle East have suffered, since the onset of the pandemic.
The International Labour Organization (ILO) has confirmed that many of these workers, particularly those who have no employment contract, and live outside the household, have been severely impacted by the pandemic.
Rszyard Cholewinski, senior migration specialist at the ILO's Regional Office for Arab States, told UN News that the numbers of workers affected in the region is significant: more than 27 per cent of migrant domestic workers (3.16 million out of a global total of 11.5 million) are employed in Arab States, according to ILO estimates.
Restricted lockdown
Many of them have lost their incomes and livelihoods, with employers telling them that their services are no longer needed, due to fears regarding the spread of COVID-19. As a result, they are struggling to pay for food and rent, and are relying on humanitarian assistance, and the support of community networks.
Most, however, live within the households of their employers. For these workers, says Mr. Cholewinski, working conditions are likely to have worsened: "they are being required to perform more tasks, particularly in relation to cleaning, and working longer hours with less time off", he says. "They are also subject to greater restrictions on their mobility as families stay home, with the increase in teleworking and home-schooling during periods of lockdown".
Workers in this region were already vulnerable to abuse, as domestic work is excluded from labour laws in many countries. In Arab States that favour the kafala system – which requires foreigners to obtain the permission of their employer if they want to change jobs or leave the country – there is, says Mr. Cholewinski, a serious imbalance in the worker-employer relationship, which makes migrant domestic workers particularly vulnerable to situations of forced labour.
Signs of progress
The UN has been working to improve conditions for migrant domestic workers during the pandemic, alongside governments, employers and worker organizations, and other partners, to better understand the situation of migrant domestic workers, who have become even less visible than before due to the lockdowns introduced by many governments in the region.
In cases where migrant domestic workers have been deprived of incomes and livelihoods, the UN is working to ensure that all migrant workers, including domestic workers, are covered in the national responses to COVID-19.
At a local level, says Mr. Cholewinski, there are some signs of improvement in the way workers are treated: "there has been some progress in dismantling the kafala system, to make it easier for domestic workers to terminate contracts and to change employers, particularly in cases of abuse".
However, he notes that there is still a lot more that needs to be done at an international level: "the ILO is promoting ratification of its Domestic Workers Convention, which establishes the minimum level of treatment that should be afforded all domestic workers regardless of their nationality or immigration status. To date, it has not been ratified by any Middle Eastern countries".
Plant-based foods improve health and environment, says top EU scientific advisor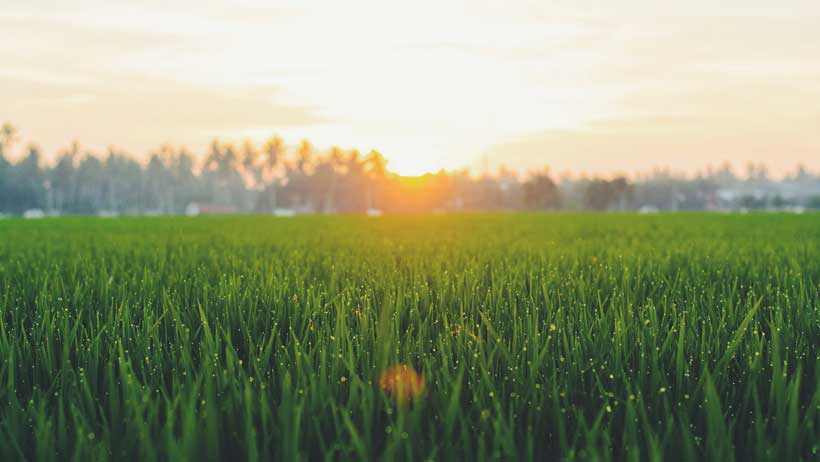 A shift in diets is central to tackling obesity and climate change, according to Eric Lambin, a member of the European Commission's Group of Chief Scientific Advisors.
By HORIZON STAFF
Human health is inextricably linked to food and the environment. The world, including Europe, faces emergencies on all three fronts.
The current food system is damaging people's health by contributing to obesity and destroying the environment by, among other things, causing greenhouse-gas emissions and biodiversity loss.
Given the high stakes and challenges, Horizon Magazine plans a five-part series of articles over the remainder of 2023 on "sustainable food". The aim is to highlight the promises of bringing about fundamental improvements in this area including with the help of research and innovation.
Today's start of the series sets the stage by featuring an interview with Eric Lambin, a professor of geography and sustainability science at the Université catholique de Louvain in Belgium.
Lambin is also a member of the European Commission's Group of Chief Scientific Advisors (GCSA), which produced a June 2023 Scientific Opinion entitled "Towards Sustainable Food Consumption". The opinion was requested by European Commissioner for Health and Food Safety Stella Kyriakides.
The ensuing articles in the series will focus on dietary shifts, urban food systems, the microbiome and the role of legislation.
1. Food, health and sustainability have been linked for thousands of years. Why should people today pay any particular attention to this area?
We are now facing a public health crisis – with widespread overweight, obesity and malnutrition issues – and a global environmental crisis.
Today, livestock accounts for more than 14% of human-induced greenhouse-gas emissions, which is more than the emissions from all the world's cars and trucks. Production of meat – especially beef – drives climate change directly by emitting methane and indirectly by converting tropical forests for pastures and animal-feed production. Forest conversion not only adds to emissions but also causes biodiversity loss. We imagine most of the green fields we drive past are crops for humans to eat, whereas in fact two-thirds of the world's agricultural lands are grazing lands and 40% of the world's cropland is for animal feed.
Our Scientific Opinion calls for system-wide changes to correct this.
2. What would a more sustainable food system mean concretely?
For most Europeans, diets should be more plant-based as they are often too high in meat and dairy products, which have much higher environmental footprints than plant-based foods.
To shift towards a healthier and more sustainable diet, it is recommended to consume more legumes, fruits, vegetables, nuts and seeds and less meat – especially red and processed meat – fewer foods rich in saturated fat, salt and sugar, fewer snacks with poor nutritional qualities and fewer ultra-processed foods, sugary drinks and alcoholic drinks.
For animal-based foods, we should prioritise the consumption of sustainably sourced fish and seafood.
We also need to reduce food waste to minimise the unnecessary use of resources for growing, harvesting, transporting and packaging food that ends up in landfills.
3. What role can the EU play to ensure that food is healthier and greener?
The Scientific Opinion recommends that policy measures aiming to change consumer behaviour should focus on the whole "food environment". That is anywhere where people obtain, eat and discuss their food.
So policy measures should address not only consumers but also food providers, producers, manufacturers, distributors and retailers. The competences needed to accelerate a transition towards more sustainable and healthy diets are distributed at all levels of governance, from the EU to Member States, regions and municipalities.
The EU can provide guidelines, adjust subsidies, develop labels, expand its current carbon-pricing scheme, among other things, and encourage Member States to act at their level.
4. What is the GCSA recommending in terms of EU action in this field?
The EU should adopt a mix of complementary policies based on pricing, information and regulation.
Healthy and sustainable diets should be the easiest and most affordable choice. EU Member States should consider new incentives including lower value-added tax on fruits and vegetables as well as disincentives such as meat and sugar taxes.
The provision of trusted information about the environmental and health impacts of different foods facilitates healthy and sustainable decision-making by consumers. This is about such things as food literacy, national dietary guidelines and front-of-pack labels.
New policy measures should also make healthy and sustainable diets more available and accessible. This means, for example, the prominent placement of healthy products in retail outlets.
5. What role does scientific advice, including from the GCSA, play in policymaking?
Scientific advice supports evidence-based policymaking by analysing scientific findings on a given topic, based on high-quality science.
Scientific advisors are intermediaries between science and policy. They need to demonstrate their trustworthiness by following a transparent and an impartial process to analyse evidence. The GCSA works closely with the Science Advice for Policy by European Academies – or SAPEA – consortium. SAPEA assembles multi-disciplinary groups of the best European experts on the topics for which advice is requested by the College of Commissioners.
On matters such as food systems, for which strong vested interests exert influence on policymaking, it is essential to provide independent, science-based recommendations.
6. How can consumers help drive change?
Consumers can contribute through well-informed purchasing decisions that are consistent with their values.
But models of behavioural change recognise that motivation alone isn't sufficient to modify diets. Consumers also need to have the capability and opportunity to adopt new behaviours.
Consumer behaviours are influenced both by personal factors – such as taste preferences, attitudes and knowledge – and by external factors, mainly price, information and social and cultural norms.
All factors must be addressed. Hence the need for a raft of diverse measures targeting the whole food environment that complement each other.
7. What should be the balance between international and local food trade?
Evidence shows that locally produced food isn't always more sustainable than food imported from abroad. For example, some vegetables grown in Europe in greenhouses may use more energy input than vegetables grown in Africa.
Yet, to promote sustainable consumption, the EU could restrict imports of food commodities from places where food production causes major environmental damage – for example, foods from biodiversity-rich and carbon-dense ecosystems, water-demanding crops produced in water-scarce areas and seafood sourced from unsustainably managed stocks.
Some of these restrictions are already covered by new EU legislation on deforestation-free products.
8. How can the EU help ensure that small farmers get treated fairly?
Small farms may struggle to adapt to new regulations as they may lack the capacity to invest in new practices and production systems.
Yet they play a key role in some European regions for providing food, maintaining cultural landscapes and keeping rural areas socially attractive.
Small farmers aren't always as well represented in multi-stakeholder policy dialogues as their large counterparts. Therefore, new policy measures should anticipate possible adverse effects on small farms and be monitored and periodically reviewed to ensure they don't have unintended consequences.
9. What are the main social and political challenges to change?
As in every transformative process, there is resistance from vested interests who benefit from the status quo. It is critical to create an environment that allows all stakeholders to work towards the goal of healthy and sustainable food.
This approach may also help to overcome opposition from those who profit from the current system, including some large private-sector organisations with powerful voices. For example, food-industry representatives have much more resources to defend their case than, say, future generations, thereby creating an imbalance in the debate.
Civil-society organisations have an important role in representing the voiceless.
10. What role does animal well-being have in all this?
Animal welfare is a key ethical dimension of sustainability. It is also central to a "One Health" perspective that integrates the health of people, animals and the environment.
People shift to plant-based diets for health, environmental and/or animal-welfare motives. All three motivations are equally important and they point towards the same direction: decreasing the consumption of animal-sourced products and decreasing intensive animal farming.
This creates an opportunity for companies with a focus on quality products and high animal- welfare standards. For policy, a meat tax framed as an "animal-welfare levy" might be more socially acceptable than an environmental tax.
This article was originally published in Horizon, the EU Research and Innovation Magazine.
NATO's goal is Arctic -Finland is the path
After decades of going it alone in security issues, Finns are finding that life in a large alliance is complex, expensive and deeply political. Now Northern Europe and the Arctic more important for the NATO security, The New York Times stresses.
Finland cast aside decades of military nonalignment and self-reliance and joined the NATO alliance. That happened with breathtaking speed, as these matters go, but gaining membership may have been the easy part.
Now comes the complicated process of integrating itself into the alliance and its requirement of collective defense — with all of its financial, legal and strategic hurdles. "Joining NATO is an expensive business, and supporting Ukraine is an expensive business, and there's no end to that in sight," said Janne Kuusela, director-general for defense policy at Finland's Ministry of Defense.
Membership in NATO has long been considered a cheap benefit, given the American nuclear umbrella and the principle of collective defense. Achieving that will demand some difficult and costly decisions from the government and military officials as they learn to think strategically outside Finland's borders and adapt its forces and their capabilities to the alliance's needs.
They will have to decide how to move troops and equipment to Norway, Sweden or the Baltic States in the event they need reinforcements, for instance, or whether to participate in other NATO tasks like patrols in Kosovo or the Mediterranean.
At the same time, Finnish officials and analysts say, Finland will not alter its intention of defending every inch of its own territory, given its 830-mile border with Russia, a doctrine considered old-fashioned in the age of modern warfare.
For now, the country is negotiating a bilateral defense cooperation agreement with the United States, the kind of accord Washington has with many countries around the world, making joint exercises easier to plan and quicker to implement. It will cover what kind of U.S. troop presence Finland would allow and where, and what sort of equipment NATO's most powerful country will be able to bring to Finland for exercises or prepositioning.
The negotiations are complicated, said Elina Valtonen, Finland's foreign minister, in an interview. "Of course, it's a balance, how to also defend your sovereignty against an aggressive and unpredictable neighbor, who does not respect the same values that we do with our friends and allies," she said. "But Finland is a country where, typically, we like to have agreements, we like to have treaties, we are very legalistic."
Finland's relationship with the United States is considered as important as the one with the larger alliance, especially given the American nuclear deterrent that protects all NATO members. Finnish law prevents the importation or storage of nuclear weapons on its soil. But Finland will have to decide its policy on nuclear deterrence and the nature of its involvement in shaping NATO's nuclear policy.
Much of the responsibility for integration with NATO rests with Gen. Timo Kivinen, the commander of Finland's defense forces. He is familiar with the inner workings of NATO, since Finland has long been a partner nation and involved in NATO exercises; several hundred NATO troops have been stationed almost continuously in Finland since April 2022.
Even as a candidate member, Finland began the first stage of alliance defense planning that July. Now, as a full member, the planning is more intensive, but there is much to consider, he said, to align Finland's defense plans with those of the larger alliance.
The war has made Northern Europe and the Arctic more important for the security of the whole alliance. So, General Kivinen said, it is also vital that Sweden, a longtime defense partner for Finland, get into NATO soon. That would make alliance planning easier, especially in determining how best to defend the Arctic, the Baltic region and four of the five Nordic countries — Norway, Sweden, Finland and Denmark (Iceland is the fifth).
Already these four have agreed to operate their approximately 250 fighter jets as a joint operational fleet and also to provide air policing for Iceland.
NATO has placed Finland in the land-oriented command based in Brunssum, the Netherlands, which is charged with defending Central and Eastern Europe, including Poland and the Baltic nations.
Finland has already increased its defense budget, in part to pay for the purchase of F-35 fighter jets and new ships to better patrol its seas and hunt for submarines. It vows to spend at least 2 percent of gross domestic product on the military, as NATO desires.
Blame the BRICS for the de-dollarization
"De-dollarizing" the world economy could have dangerous consequences for the United States. The BRICS alliance — originally comprising Brazil, Russia, India, China, and South Africa — took a major step toward flexing its communal currency muscle at its recent summit in South Africa, writes 'The New York Post'.
Six new members joined the organization — Saudi Arabia, Iran, Ethiopia, Egypt, Argentina, and the United Arab Emirates — in an effort to reduce the dollar's decades-long dominance and end its use as the preferred payment for the one commodity that still dominates global trade: oil.
The dollar's role as the world's key reserve currency is the foundation for America's global leadership.
Most crucially, at a time of unprecedented global conflict, diminishing the dollar's importance would allow rogue nations such as Iran and Russia to become immune to sanctions in response to geopolitical bad behavior.
Lower demand for the currency might make exports cheaper but it will also reduce the dollar's purchasing power and undermine confidence in its stability.
As the BRICS summit made clear, the block's leverage in the oil market has never been greater.
This has given them unprecedented power to finally replace the dollar on the global energy markets with their own domestic currencies.
Take a close look at the selective approach the alliance used to expand its membership.
While the bloc did not provide details about specific admissions criteria, the selection is clearly energy-centric.
Only six out of more than 40 applicant nations were accepted this year — with sizable economies such as Turkey and Indonesia conspicuously left out.
The anti-Western alliance now has six of the world's top oil producers – Saudi Arabia, Russia, China, Brazil, Iran, and the United Arab Emirates.
It's also home to two of the world's largest oil importers – China and India.
Although 90% of oil trades are currently conducted in dollars, an increasing number are being handled in Chinese yuan and Russian rubles.
India, for instance, has started paying for Russian oil imports in yuan, and China also began using its yuan to pay Russia for most of its energy imports in the first quarter of this year, according to Reuters.
Saudi Arabia may be new to BRICS, but it's already colluding with Russia to reduce petroleum production, which has resulted in oil reaching a 10-month high this month.
What's notable about the BRICS newcomers is that many are authoritarian regimes who are intimately familiar with the power of US sanctions.
Iran, of course, has contended with them for years.
The Saudis — while a crucial US ally — are keen to avoid the "consequences" called for by Biden in October after OPEC+ announced those large production cuts.
Back in 2020, Biden also threatened to make the kingdom a "pariah" over the killing of the Saudi journalist Jamal Khashoggi.
By shutting Washington out of trade and diplomacy, BRICS membership allows rogue nations to upend our ability to "weaponize" the dollar as a tool to punish 'bad guys'.
The US has employed sanctions for decades, in lieu of military intervention against authoritarian regimes such as Iran, North Korea, and now Russia.
The White House, for instance, seized $300 billion in Russian assets following its invasion of Ukraine.
Biden also removed Russia from SWIFT, the international money transfer system, sending shock-waves to non-western nations at risk of White House ire.
But sanctions, no matter how robust, have proven ineffective. China and India — both of which have yet to condemn Russia for its invasion of Ukraine — have kept Moscow's energy revenue flowing, helping to finance Putin's war machine and highlighting the power of BRICS cooperation.
The BRICS already have a significant presence across the global economy.
With a collective population of more than 3 billion and 31.5% of the world's GDP, they're a formidable challenger to the G7 block of the world's top economic superpowers.
The G-7's share of global GDP, for instance, is currently at 30%, and projected to fall to 27.95 percent in 2027, according to Statista research.
The dominance of the dollar has driven many non-Western nations to join forces and develop a counterweight to Western economic hegemony.