"All accidental wars are inadvertent and unintended, but not vice-versa."-Herman Kahn, On Escalation (1965)[1]
It stands to reason that any combination of Donald Trump and nuclear weapons is dangerous to the United States.[2] After all, this presidency has become unambiguously unhinged – one could now reasonably say "deranged"[3] – and there is corresponding evidence of nuclear apprehensions in high places. This urgent assessment now includes some of the country's senior military commanders.[4]
Not generally discussed, however, are the indirect security perils posed by this American president to various US allies. In this connection, which could at some point concern an authentic existential threat, Israel comes immediately to mind. This particular expectation is not on account of any reciprocal shortcomings in that country's nuclear forces and/or decision-making processes (presumptive forces that remain "deliberately ambiguous"[5]), but "simply"[6] as a valid expression of ongoing strategic interdependence.[7]
No state exists alone in the world. No individual state's military decisions can gainfully disregard the fundamentally systemic nature of world politics. These politics always constitute a system. It follows that when a particular element is strengthened or degraded within components of that system, the ramifications will be felt far and wide.
For Israel, a country smaller than America's Lake Michigan, this relationship would become most serious (perhaps even of existential import) when that specific element has its origins in United States nuclear decision-making. One might also affirm about any such scenario, incontestably, that the US-Israel relationship could even go beyond "most serious" to "extremely urgent" whenever the superpower party was already embroiled in an atomic crisis; that is, in extremis atomicum.[8]
Whatever the contextual particularities, a plausible expectation of intersecting strategic outcomes between the United States and Israel could become existential if it were to involve an irrational,[9] misguided, miscalculated, accidental, unauthorized or otherwise inadvertent firing of American nuclear weapons.[10]
These are not matters for the intellectually faint-hearted, for those citizens who customarily seek refuge in narrowly political phrases or empty political witticisms. In all such complex military matters, there are correspondingly complex nuances of explanation. As just a matter of definition, for example, an irrational presidential firing must be distinguished analytically from an unauthorized firing of nuclear weapons, and also from several primary forms of inadvertent nuclear war. In essence, an irrational nuclear event would involve a willful presidential order to fire despite the US leader's anticipation of catastrophic reprisals.
To be sure, there are certain identifiable circumstances in which even a "crazy" order might still be technically rational – more specifically, circumstances wherein the expected costs of not firing would exceed anticipated costs of firing – but allowing such dire circumstances to arise in the first place would be ominous prima facie, and should be anathema in both Washington and Jerusalem.
It's time for aptly dialectical assessments. What could actually happen? In any such multi-factorial calculations, pertinent details would be required. In one conceivable scenario, an irrational U.S. presidential attack against a still-nuclearizing Iran – one that would likely be defended by President Donald Trump as "anticipatory self-defense"[11] – could produce highly destructive and prompt retaliations against Israel.[12]
In addition, or perhaps in lieu of any such immediate responses, Iran could (1) generate assorted long-term and incremental reprisals, and/or (2) incentivize state and sub-state allies (e.g., Hezbollah) to join collaboratively in the planned reprisals.
From the corollary standpoints of international law and justice,[13] Israel would likely be blameless in all such US-triggered developments. Still, and more meaningfully, that innocence would carry no palliative or exculpatory benefits. None at all.
In the end, these are not fundamentally legal or jurisprudential matters. This is not meant to suggest, inter alia, that characterizations of a preemptive American attack as anticipatory self-defense would necessarily be inappropriate,[14] but only that Jerusalem should always remain focused upon utterly core matters of national survival. Also worth pointing out is that any cascading harms brought upon Israel by an aberrant US presidential decision could sometime be "synergistic."[15]
This means that the cumulative "whole" of any such harms to Israel would exceed the sum of its separate "parts."[16]
There is more. In the exercise of US nuclear command authority, as is already generally known,[17] the "two man rule" of redundant nuclear safeguards does not apply at the highest or presidential level. And while it is increasingly under active discussion by certain concerned persons in the uniquely problematic "Trump Era,"[18] fears of presidential irrationality or nuclear error had generally been expressed only in surreptitious whispers, almost inaudibly, sotto voce. This tacit refusal to confront head-on an issue of overriding importance has been perilous, to say the least, but will become all the more so during the next several months or years, when President Trump can expect to be tested by Pyongyang. At some point, this ill-prepared US commander-in-chief could have to make various time-urgent nuclear decisions concerning North Korea's steadily expanding military nuclearization.
In this regard, Jerusalem will need to "stay tuned.
There is more dialectical complexity to be understood. Certain expected and irremediable methodological hindrances will be at work. Above all, Israeli military planners will need to understand that attaching any scientifically meaningful assessments of probability to predictions of US presidential irrationality or error is not technically possible. Always, forecasting thinkers should be reminded as follows: Scientific affirmations of probability must always be based upon a determinable frequency of pertinent past events.
Significantly, in such matters, there have been no pertinent past events.
It is, of course, cumulatively good news that there have as yet been no clear examples of an American president making irrational decisions about U.S. nuclear weapons.[19] But even this alleged "good news" may not be entirely straightforward. During the Cold War Cuban missile crisis,[20] then President John F. Kennedy ordered his "quarantine" of Cuba (a euphemism or diplomatically sanitized alternative to "blockade," which is traditionally a casus bellum) with an apparently full awareness of corresponding risks. More precisely, according to Theodore Sorensen, his biographer, JFK seemingly believed that even his intentionally softened escalatory response would carry portentous odds of an ensuing nuclear war with the USSR – odds, he noted at the time, that were "between one out of three, and even."[21]
Although we now know that any such estimate was necessarily without any scientific foundation, what matters most is that JFK himself believed in these ominously high odds.
Thus, a curious but indispensable question arises. Was JFK actually acting irrationally about unprecedented nuclear matters in October 1962? Was his declared "quarantine" a fully genuine instance of nuclear decisional irrationality, one that turned out to have been well-crafted and successful only by sheer happenstance or dint of circumstance, including Nikita Khrushchev's abundant and commendable caution?
Or was it rather an example of what I call, in my own most recent book, the "rationality of pretended irrationality?"[22] And isn't this exactly the thinking that Israeli COGS and Minister of Defense Moshe Dayan had in mind when he allegedly once urged: "Israel must be seen as a mad dog, too dangerous to bother."?
If actually a deliberate "rationality of pretended irrationality" move, President Kennedy was playing a carefully calculated game of strategy in 1962, much like the game of "Chicken" once played with automobiles by assorted teen-aged delinquents. In Chicken, where the contestants drive toward each other at high speed, the objective of each player is plainly twofold: (1) not to be chicken, but also (and more gainful) (2) not to be dead.
In offering an informed answer here, permit me two personal anecdotes.
First, regarding McNamara's widely-reported post-crisis apprehensions of an "Armageddon scenario" over Cuba, I once had a face-to-face occasion to ask the former US Defense Chief about these reports. That was back in the Fall of 1967, during a small academic conference at Princeton. Sitting next to me at dinner one evening, in the fabled Nassau Inn, McNamara responded to my unambiguously direct query with a repetitive nod of his head, and with the simple remark, "I wouldn't want to experience that again. Ever."
Those were his exact words.
Second, regarding President Kennedy's alleged assignment of very high odds to his 1962 quarantine announcement, Sorensen reported that JFK had made this seat-of-the-pants assessment only after telephoning Admiral Arleigh Burke, a former Chairman of the US JCS. When, in 1977, I became Admiral Burke's roommate for several days in Annapolis, at the annual Naval Academy Foreign Affairs Conference, or NAFAC (where Burke and I were serving co-chairs of a senior panel on "The Use of Force"), I asked him explicitly about Sorensen's probability numbers. Without any hesitation, the Admiral replied that the Kennedy biographer had reported Burke's telephone response to Kennedy accurately.
In other words, the young, cool and seemingly unflappable American president may have actually accepted up to even odds of a global thermonuclear war as the expected result of his enforced "quarantine."
A derivative question now rises. What could we reasonably expect from an old, volatile and (let us be charitable) "intellectually limited" Donald Trump? Indeed, he had "aced" the cognitive function test by repeating a few words correctly ("the doctors were amazed"), and earlier, he had even demonstrated successfully the ability to drink a glass of water with only one hand, but a probable absence of severe dementia is hardly the proper standard to be applied here.
For Jerusalem, there is another reason why correctly forecasting President Trump's upcoming nuclear policy decisions could never be based upon any scientifically-garnered probabilities. This reason is not just a question of logical capacity to assess the odds of any future presidential irrationality involving US nuclear command authority. It is also a matter of Trump being unable to calculate himself the probable outcomes of any particular nuclear decision that he might sometime make.
There is more. This particular forecasting constraint has nothing to do with any specifically personal intellectual deficit on this president's part, but only with the wholesale absence of pertinent past events. Accordingly, this problem is not an ad hominem issue for Israel, but "merely" a universally daunting artifact of scientific methodologies.
If, for example, this American president or his successor should sometime seek an "expert" probability assessment or prediction concerning a north Korean escalation to nuclear weapons (in the near term, such an escalation could more or less realistically relate to Japan, US forces in the region, and/or certain already-reachable targets in Alaska or Hawaii), there would be no suitably relevant history to draw upon. The same conclusion can now be reached regarding the expected results of any American defensive attack launched against Iran, one where enemy escalatory responses could include not only direct Iranian air attacks on Saudi and/or Gulf oilfields, but also variously indirect Hezbollah aggressions[23] against Israel.[24]
Once again, in any such scenario, there would be no opportunity to render a scientifically meaningful estimation of applicable probabilities.
Returning to the core issue of any prospective U.S. presidential irrationality regarding nuclear weapons, it is conceivable, in principle, that such consequential missteps could become less likely over time, on the more-or-less logical assumption that experience in office would correlate favorably with increased caution. But it is already the closing days of this president's current term in office, and that optimistic conclusion could offer only a "common sense" reprieve. At best, in fact, it would represent a "tricky" or contrived extrapolation from certain earlier historical eras, one wherein the main argument would have made some sense in a pre-nuclear past.
In any event, during any still-upcoming nuclear crisis involving the United States, President Trump would have to strike an optimal balance between the always-unavoidable search for "escalation dominance," and the closely matching need to avoid being locked into any desperate sequence of geo-strategic move and countermove.
Expressed as an appropriately dynamic process, one driven by its own unstoppable inner momentum, this escalatory sequence could create a self-limiting pattern of extrication that would then lead inexorably to either a controlled nuclear exchange or to full-blown nuclear war. Either immediately or over time, the disparate costs of any such war could severely impact Israel, and perhaps assorted other regional states, as well as the United States itself.
Strategic risk-taking can be significantly advantageous up to a point, but figuring out exactly where that critical point should be established is by no means a handily calculable task. Well-documented histories of the 1962 Cuban Missile Crisis all seem to agree that the superpowers had then come very close to a starkly different and authentically calamitous sort of conclusion. Once again, back at Princeton in 1967, I had heard this cautionary conclusion directly from the US Secretary of Defense, Robert McNamara.
Nuclear strategy is a game that various sane national leaders must sometimes learn to play, but never with any reassuringly plausible assurances of probable outcomes. The only way this "probabilistic unpredictability" can ever change is if, in the years ahead, some actual examples should accumulate of specific nuclear escalations and outcomes. Of course, this sort of accumulation is not something we ought ever to wish for. Instead, it would be far better for us to continue to have to concede a structural incapacity to more reliably "figure the odds" of any nuclear crisis engagement, or of any resultant nuclear war.
Analysts may learn from this exceedingly complex dialectic that we can't yet determine usefully just how likely it is that America's unpredictable sitting president would ever give an irrational order to use American nuclear weapons. But scholars can still reasonably advise Mr. Trump and his counselors that unprecedented nuclear dangers lurk not only (or even primarily) in sudden "bolt from the blue" enemy attacks, but also in certain unanticipated and uncontrolled forms of nuclear escalation[25]. As far as any pretending irrationality is concerned – a tactic that may or may not have figured importantly in the Cuban Missile Crisis, depending upon one's own particular interpretation of JFK's 1962 strategic calculations – it could rapidly become a double-edged sword for Donald Trump.
In those circumstances, when centered on the Middle East, the self-destructive sword's "edge" could inflict measureless or nearly measureless harms upon the United States and upon Israel.
Most purposeless of all would be a President Trump who naively confused copious bluster and bravado with some genuinely convincing rendition of irrationality. From the start, Trump has persistently hinted at the alleged benefits of pretending irrationality in foreign relations, but there is yet no compelling evidence that he also understands the corollary requirement of a policy "follow through." No doubt, Moshe Dayan had once made a promising point in his own strategic argument that Israel should be seen as a "mad dog," but it remains credible that he would have strongly favored certain attendant preparations to ensure Jerusalem's "escalation dominance."
These vital preparations would have been based upon a carefully-prepared and incrementally nuanced "ladder" of sequenced retaliations and counter-retaliations.
To be sure, under certain circumstances, the "rationality of pretended irrationality" tactic could represent a manifestly sane move in the bewilderingly complex game of nuclear strategy, but it must always be undertaken together with variously inherent and immutable limitations. Above all, at least for the foreseeable future, this means fashioning national strategic policies without any substantially precise or scientific estimations of probable outcome. Looking ahead, for Israel, it follows that there can be no adequate substitute for maximum caution and prudence in absolutely every instance of strategic risk-taking.
This includes those prospectively fearful circumstances triggered by recognizable instances of US presidential irrationality or miscalculation on nuclear decisions.
Never to be taken lightly, in this regard, is Sigmund Freud's trenchant observation that history remains littered with the corpses of millions spawned by some form or other of national leadership irrationality or miscalculation.[26] Conspicuously, that observation was offered before nuclear weapons. Today, from a crucial standpoint of nuclear war avoidance, it should be closely pondered in Jerusalem as well as Washington.
For Israel, still more precisely, such concern should derive in large measure from binding alliance ties between the two countries.
---
[1] Herman Kahn is among the first prominent thinkers associated with the post-war genre of strategic nuclear war. His more important works are On Thermonuclear War (1962) and Thinking About the Unthinkable (1962). Back at Princeton in the mid-1960s, his work became a conceptual mainstay of our advanced graduate courses dealing with military affairs and world order. His most memorable observation, as I can recall, is that "After a nuclear war, the survivors would envy the dead."
[2] See, by this author, Louis René Beres, at The Bulletin of the Atomic Scientists: https://thebulletin.org/2016/08/what-if-you-dont-trust-the-judgment-of-the-president-whose-finger-is-over-the-nuclear-button/ See also, by Professor Beres, https://warroom.armywarcollege.edu/articles/nuclear-decision-making/ (Pentagon).
[3] What else can one say after an American president makes repeated medical claims that contradict his own most authoritative scientific advisors; asserts that Joe Biden, his rival, "hates and wants to hurt God…;" recommends injecting household disinfectants as therapeutic or prophylactic agents for Covid19 infection; says that children are "almost immune" to Corona virus; and maintains that "only 1%" of those infected" suffer any palpable harms?
[4] See, for current assessments: https://www.cnn.com/2020/08/06/politics/trump-advisers-fears-military-options/index.html
[5] See by this writer, Louis René Beres, https://www.inss.org.il/publication/changing-direction-updating-israels-nuclear-doctrine/; with USN Admiral (ret.) Leon "Bud" Edney, https://www.usnews.com/opinion/articles/2013/02/11/facing-a-nuclear-iran-israel-must-rethink-its-nuclear-ambiguity; and with USAF General John T. Chain, https://www.theatlantic.com/international/archive/2012/08/could-israel-safely-deter-a-nuclear-iran/260947/. General Chain served as Commander-in-Chief, US Strategic Air Command (CINCSAC); while Admiral Edney is a former Supreme Allied Commander/NATO (SACLANT).
[6] "Everything is very simple in war," says Clausewitz, in his classic discussion of "friction" in On War, "but the simplest thing is difficult." Herein, friction refers to the unpredictable effects of errors in knowledge and information concerning inevitable strategic uncertainties; on presidential under-estimations or over-estimations of US relative power position; and on the unalterably vast and largely irremediable differences between theories of deterrence, and enemy intent "as it actually is." See: Carl von Clausewitz, "Uber das Leben und den Charakter von Scharnhorst," Historisch-politische Zeitschrift, 1 (1832); cited in Barry D. Watts, Clausewitzian Friction and Future War, McNair Paper No. 52, October, 1996, Institute for National Strategic Studies, National Defense University Washington, D.C. p. 9.
[7] In this regard, see jointly authored monograph at Tel Aviv University by Professor Louis René Beres and General (USA/ret.) Barry R. McCaffrey, Israel's Nuclear Strategy and America's National Security (2016) https://sectech.tau.ac.il/sites/sectech.tau.ac.il/files/PalmBeachBook.pdf
[8] For the moment, the arguments presented here are "Trump specific," but they are also all prospectively generic; that is, they could inhere in the US-Israel relationship per se, and apply irrespective of any particular US White House incumbent.
[9] US presidential expressions of decisional irrationality could take different and overlapping forms. These include a disorderly or inconsistent value system; computational errors in calculation; an incapacity to communicate efficiently; random or haphazard influences in the making or transmittal of particular decisions; and internal dissonance generated by any authoritative structure of collective decision-making (e.g., the US National Security Council).
[10] Also problematic for the United States and its pertinent allies, especially Israel, would be the firing of American nuclear weapons due to Russian cyber-attacks/cyber-intrusions. In the final analysis, this cyber-war threat is of potentially greater existential import than threats of any continued Russian meddling in America's elections. Moreover, the threat is still growing while President Trump stubbornly exonerates Vladimir Putin and simultaneously vilifies the FBI plus his own intelligence community. Why?
[11] This president, of course, would have no knowledge about any such matters of national and international law himself. Nonetheless, for the designated lawyers, anticipatory self-defense would represent a permissible use of force before an enemy attack has already been experienced or absorbed. While the usual national obligation to wait until one's own country has been struck first is formally codified at Article 51 of the UN Charter, the corollary right of anticipatory self-defense derives from customary international law. Moreover, all authoritative sources of international law are sequentially identified at Article 38 of the UN's Statute of the International Court of Justice.
[12] See, by this author, Louis René Beres, https://www.jstor.org/stable/resrep24333?seq=1#metadata_info_tab_contents https://besacenter.org/wp-content/uploads/2019/09/165-MONOGRAPH-Beres-What-Happens-to-Israel-if-the-US-and-Iran-Go-to-War-web-2.pdf
[13] Our system of world politics remains essentially "Westphalian." The reference here is to the Peace Of Westphalia (1648), which concluded the Thirty Years War and created the still-existing decentralized or self-help "state system." For pertinent legal bases, see: Treaty of Peace of Munster, Oct. 1648, 1 Consol. T.S. 271; and Treaty of Peace of Osnabruck, Oct. 1648, 1., Consol. T.S. 119, Together, these two treaties comprise the Peace of Westphalia.
[14] The earlier-mentioned customary right of "anticipatory self-defense" has its modern origins in The Caroline incident, which revolved around the unsuccessful rebellion of 1837 against British rule in Upper Canada. Following this incident, a serious threat of armed attack became generally accepted as adequate justification for certain otherwise-proper preemptive actions. In a formal exchange of diplomatic notes between the governments of the United States and Great Britain, then U.S. Secretary of State Daniel Webster outlined a framework for self-defense that did not require a prior armed attack. Military preemption, therefore, was to be judged permissible, at least as long as the danger posed was "instant, overwhelming, leaving no choice of means, and no moment for deliberation." By extrapolation, today, in the nuclear age, this permissibility ought to be of even greater latitude. See: The Caroline, 2 John B. Moore, A Digest of International Law 412 (1906); reprinted in Louis Henkin, et. al., International law: Cases and Materials 622 (2nd ed., 1987).
[15] See, by this author, at Harvard National Security Journal, Harvard Law School: https://harvardnsj.org/2015/06/core-synergies-in-israels-strategic-planning-when-the-adversarial-whole-is-greater-than-the-sum-of-its-parts/ See also, by Professor Beres, at Modern War Institute, West Point: https://mwi.usma.edu/threat-convergence-adversarial-whole-greater-sum-parts/
[16] This is sometimes considered as similar to the concept of a "force multiplier." A force multiplier is a collection of related characteristics, other than weapons or force size, that may intentionally render a military organization more effective in war. It may include generalship; tactical surprise; tactical mobility; or even certain command and control system enhancements. It could also include imaginative and less-costly forms of preemption, such as assassination or targeted killing; also sabotage. Looking ahead, it could embrace variously integrated components of cyber-defense and cyber-warfare, including a reciprocal capacity to prevent or blunt any incoming cyber attacks. Again, the need for such components could have its conceptual origins in the sorely incoherent and problematic Trump presidency.
[17] I first wrote of such U.S. nuclear authority matters in an earlier book, Louis René Beres, Apocalypse: Nuclear Catastrophe in World Politics, The University of Chicago Press, 1980.
[18] See, for example, the new book by former Secretary of Defense William Perry and Tom Colinna, https://newbooksnetwork.com/w-j-perry-and-t-z-collina-the-button-the-new-nuclear-arms-race-and-presidential-power-from-truman-to-trump-benbella-books-2020/
.
[19] See forthcoming book by Jim Sciutto, The Madman Theory: Trump Takes on the World (Harper Collins, August 2020).
[20] Regarding current US-Russia relations, we are now plausibly in the midst of "Cold War II." Hypothesizing the emergence of this second Cold War means expecting that the world system is becoming increasingly bipolar. For early writings, by this author, on the global security implications of any such expanding bipolarity, see: Louis René Beres, "Bipolarity, Multipolarity, and the Reliability of Alliance Commitments," Western Political Quarterly, Vol. 25, No.4., December 1972, pp. 702-710; Louis René Beres, "Bipolarity, Multipolarity, and the Tragedy of the Commons," Western Political Quarterly, Vol. 26, No.4., December 1973, pp, 649-658; and Louis René Beres, "Guerillas, Terrorists, and Polarity: New Structural Models of World Politics," Western Political Quarterly, Vol. 27, No.4., December 1974, pp. 624-636.
[21] For authoritative early accounts by this author of nuclear war effects, see: Louis René Beres, Apocalypse: Nuclear Catastrophe in World Politics (Chicago: University of Chicago Press, 1980); Louis René Beres, Mimicking Sisyphus: America's Countervailing Nuclear Strategy (Lexington, Mass., Lexington Books, 1983); Louis René Beres, Reason and Realpolitik: U.S. Foreign Policy and World Order (Lexington, Mass., Lexington Books, 1984); and Louis René Beres, Security or Armageddon: Israel's Nuclear Strategy (Lexington, Mass., Lexington Books, 1986). Most recently, by Professor Beres, see: Surviving Amid Chaos: Israel's Nuclear Strategy (New York, Rowman & Littlefield, 2016; 2nd ed. 2018). https://paw.princeton.edu/new-books/surviving-amid-chaos-israel%E2%80%99s-nuclear-strategy
[22] See especially Louis René Beres, Surviving Amid Chaos: Israel's Nuclear Strategy. https://www.amazon.com/Surviving-Amid-Chaos-Strategy-Destruction/dp/1442253258
[23] On the crime of "aggression" see: RESOLUTION ON THE DEFINITION OF AGGRESSION, Dec. 14, 1974, U.N.G.A. Res. 3314 (XXIX), 29 U.N. GAOR, Supp. (No. 31) 142, U.N. Doc. A/9631, 1975, reprinted in 13 I.L.M. 710, 1974; and CHARTER OF THE UNITED NATIONS, Art. 51.. Done at San Francisco, June 26, 1945. Entered into force for the United States, Oct. 24, 1945, 59 Stat. 1031, T.S. No. 993, Bevans 1153, 1976, Y.B.U.N. 1043.
[24] This brings to mind the need for identifying ways in which a nuclear war involving Israel might begin directly with events in the Middle East. There are certain plausible and also more-or-less probable paths to actual nuclear war-fighting in the Middle East: (1) enemy nuclear first-strikes against Israel (not yet a possibility, at least so long as non-Arab Pakistan is excluded as an enemy state); (2) enemy non-nuclear WMD (weapons of mass destruction) first-strikes against Israel, that elicit Israeli nuclear reprisals, either promptly, or as a consequence of incremental escalatory processes; (3) Israeli nuclear preemptions against hard targets in enemy states with nuclear assets (excluding Pakistan, still not a present possibility); (4) Israeli non-nuclear preemptions against hard targets in enemy states, with nuclear assets, that elicit enemy nuclear reprisals, either promptly, or via incremental escalation processes (also not yet a possibility); and (5) Israeli non-nuclear preemptions against hard targets in enemy states, without nuclear assets, that elicit substantial enemy biological warfare reprisals, and, reciprocally, Israeli nuclear counter-retaliations. In principle, at least, other paths to nuclear war fighting in the region could include accidental/unintentional/inadvertent/unauthorized nuclear attacks between Israel and pertinent enemy states. Analysts will also have to consider the real prospect of escalations arising from certain WMD terrorism against Israel.
[25] On these issues as a more generic problem, see: Anatol Rapoport, Strategy and Conscience (1964) and Herman Kahn, On Escalation: Metaphors and Scenarios (1965). See also, by this writer, Louis René Beres, The Management of World Power: A Theoretical Analysis (1973).
[26] In his exact words: "Fools, visionaries, sufferers from delusions, neurotics and lunatics have played great roles at all times in the history of mankind….Usually, they have wreaked havoc."
Implications of Right-Wing Politics in United States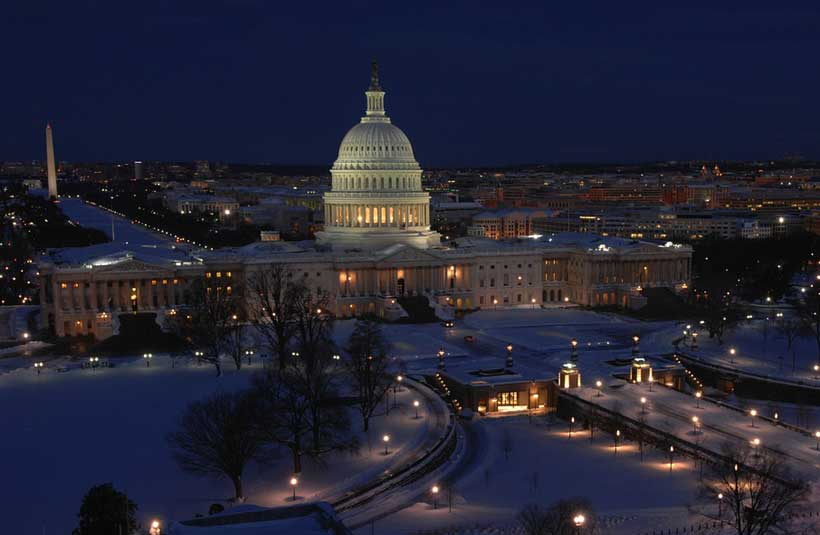 US witnessed one of the tumultuous transition of power as the republicans shook the very roots of a model democracy in the US after the Capitol hill mayhem .
Trump administration during the four-year Presidential Term has been worst on all fronts -be it Internal Policy, Health Policy, unemployment, Governance, Foreign Policy, security and Trade policy.
Trump being afraid of defeat resorted to inciting Voters, supporters and workers to attack Capitol Hill, and his racial tirade and overtures drowned him in Last year's most trumpeted Presidential Elections when the country appeared divided between the rightist and leftists.
The elections witnessed the bloodshed, torture, violence and sheer violation of legislative laws that warranted immediate legal action.
From his election to the Presidential slot, Trump behaved like an amateur and insensible, had run the political affairs as a personal business rather than a statesman. He, being an actor, took the job as a mere role but the presidency demands prudence and sensible decisions to avoid any worst repercussions.
Trump's aggressive response to matters of importance further exacerbated the situation, especially with China and Iran.
The leftists or change agents wanted a people-friendly government where the rights of people should be protected regardless of their political affiliation or association, caste, colour, creed, religion, ethnicity.
For the years, US democracy has been a model for many developing countries owing to its non radicalised and people-friendly Governments.
All the democratic forces were stunned over the unfortunate incident of Capitol Hill mayhem and were shocked that even developed nations like America can be enthralled, enticed and incited to the level that they will shake the very roots of Democracy i.e Capitol Hill.
The world responded with regrets that it was unfortunate that trumpism radicalized supporters to the extent that they were instigated and incited to influence the Presidential Elections results so that Biden's Victory may not be validated.
The world might have moved to tears when Trump supporters and workers ransacked Capitol Hill and brought disgrace for America around the world.
All experts, analysts and pro-democracy leaders condemned such act since it was against the norms of civilized nations of the world.
All that mayhem that stormed the US was orchestrated and masterminded by a Business Tycoon, Actor turned Politician Donald Trump who already lost his credibility for his election to the office of President since he was facing rigging and horse-trading charges in his first term that led to his impeachment Trial but luckily he was set free twice from impeachment during his presidency.
Furthermore, his complete failure to tackle the issue of pandemic also contributed to his humiliating defeat since he ridiculed the pandemic by terming it China Virus owing to trade war with China.
Later, when the pandemic went out of control, he took initiative but it was too late to restrict the covid-19 infections since the US had the highest ratio of Infections in the world.
Trump escalated the situation with Iran by killing General Qassem Suleimani in Iraq. later, Iran attacked American Military bases in Iraq but there were no causalities reported for the incident. Iran also shot down a passenger plane by mistake and all passengers were killed.
Trump's diplomatic relations with China worsened due to the Trade war. American relations with North Korea did not improve though both Trump and KIM met in Singapore to reach a possible peace agreement.
His amnesty or pardon for his friends also came under heavy criticism since he was afraid that they might be prosecuted as his term ended.
His blunders contributed a lot to his worst defeat though, he being stubborn did not accept defeat but later, Supreme Court rejected his claims of any rigging in elections.
Republicans being a right-wing party radicalized the political workers and community to that extent that people violated law without any fear as they enjoyed the support from the white house.
Such aggressive policies led to the isolation and there was division based on ethnicity, colour and religion that is alarming for the tolerant and peaceful nature of people.
The right-wing politics of Donald trump sowed the seeds of hatred and hostility that will have serious repercussions in the long run as long as the trumpism pandemic exists among the people.
His failure to implement a deal of the century plan in the Middle East that was aimed merely on supporting Israel by giving a greater share of settlements. The deal came to a logical end as it was heavily criticized and Palestinians called it a suicide if accepted.
Despite signing the deal with the Afghan Taliban with the help of Pakistan to end 20 years longest war on terror and paving the way for US troops' withdrawal, the law and 0rder situation has not improved so far as the peace dialogue between the Afghan Taliban and Government yet to take place.
Right-wing politicians led by Trumps have serious implications that will ultimately create problems for Biden to cope with during his presidency .
Biden has to overhaul the whole system to restore the Trust and reputation in the world and strengthen the US through unity by abolishing the discriminatory approach.
The Selection of an Afro-American lady as Vice President has already laid the foundation to put the country on right track and building the trust of all the communities whether voted for him or not as he called himself the president of all Americans rather than of those who voted and supported him during his victory speech.
The Vote is the great tool of people to bring in the choice of leadership as it is the constitutional right of every American and can be exercised on free will without any pressure .
The Afro-American community still recalls the cold-blooded murder of George Floyd by Police, supported Joe Biden after he chose Kamala Harris as Vice President candidate .
On the other hand, though Trump was given clean chit in impeachment since he was charged of inciting the supporters to attack Capitol Hill that will be marked as a black day in American history, yet he has sown the seeds of intolerance, political victimization and radicalizing the peaceful Americans.
This aspect of populist or right-wing politics always plagues the peaceful and vibrant societies in a developed nation like the US, UK, France and Germany. Trump promoted racism through his flowery speech that incited and enthralled mob violence to exert pressure through street power as practised in Asian states such as India, Pakistan, Bangladesh, China and Japan.
The political analysts term Trump as an existential threat for Biden as he still enjoys the second largest votes in key states and may create problems especially the legislation for key issues.
Biden will have to fix diplomatic relations with all nations of the world especially Tehran and Beijing as Former President Donald Trump escalated the diplomatic relations with these countries with his insensible and aggressive attitude.
He will have to take immediate steps to clear the mess that was stalled by Trump's radicalized and extremist approach to right-wing Politics whose price is being paid by citizens through isolation and hatred.
Biden and Kamala Harris will have to chalk out such policies that deal with communities with equality and justice and especially deal with the pandemic situation through vaccination drive to minimize the covid-19 infections. The causalities have surpassed thousands whereas long lockdowns have created unemployment and economic crisis impacting many industries.
They need to sit with health experts and Economists to get the country out of the crisis. It will be better to take help from the nations that managed to defeat this pandemic with SOPs and measures.
Beyond ego, the US may seek help from Russia, China, Singapore and the UK to win against the pandemic situation, though the ratio of the infections dropped worldwide as the cold winter departs.
Joe Biden will have to support Kashmiris against the unilateral move of India as he had promised in the election campaign.
He should play his role for the Middle East peace plan of the two-state solution so that Palestinians may have a state as per their wishes and the map they have in mind.
It was the sensible decision from him that troops' withdrawal option was postponed ,given the critical situation in Afghanistan. Rather, he should not jeopardize or sabotage the peace deal with the Taliban .Instead ,he should engage person like Zalmay Khalilzad to strengthen the dialogue process between the Afghan Taliban and other stakeholders including the existing Government of Ashraf Ghani so that peace could be restored as it will benefit all the countries and play a pivotal role in regional stability and prosperity. The pandemic has united the world as human conscience has roused again.
Finally, Democrats have always saved America and promoted justice, equality and opened doors for the world for immigration but Trump wreaked havoc with all the social norms and promoted intolerance, racism and inequality that shook the very roots of the country and gave birth to happenings of Capitol Hill and distrust on the electoral system.
Biden Administration is expected and mandated by the masses to clear that mess and pave the way for his second term if he succeeds to bring change to the country.
Right-wing politics has its pros and cons but the version introduced by Republicans radicalized the whole system and divided the country even in times of emergency. Populist leaders all around the world have impacted various governments specially in Asian States as they are elected on popular vote .
The version introduced by Trump may give birth to the dissent voices as left-wing whose critique may be beyond rectification whereas the ethnic divide, will promote separatism as happened in UK, Spain, Russia and Subcontinent when people's rights were compromised and the freedom of expression was annulled.
US cannot afford further isolation and division of communities on the basis of ethnicity , colour or radical thoughts since it has already the price during the regime of Trump .
New US Administration Approach to Syria: How Different Could It Be?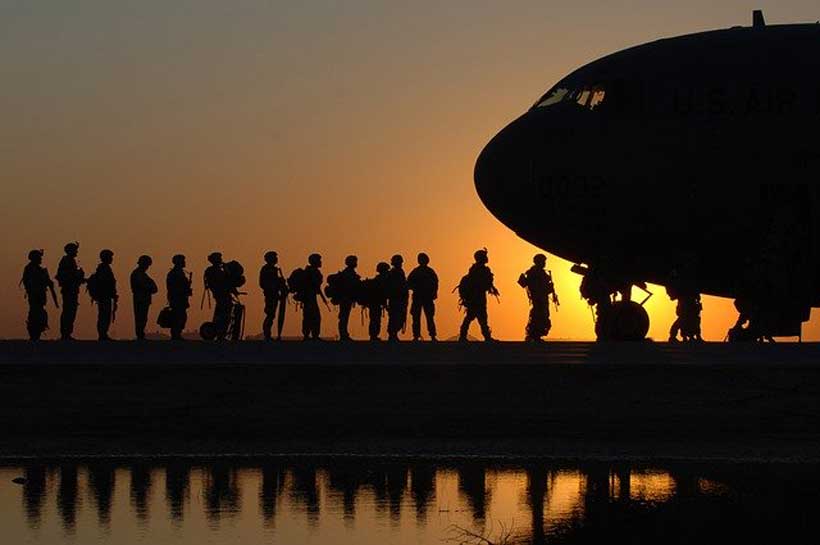 With the new US administration in the White House, there are rather lofty expectations about a change in the American Middle East policy in general and towards Syria in particular. Some argue that the US Middle East policy will remain somewhat in line with that of Trump's presidency, while others believe that Biden's team will try to reverse many of the previous foreign policy steps. The rest say that we should expect an Obama-style Middle East policy, which means more diplomatic engagement with less military involvement and a heavier focus on the human rights issues.
The truth, as usual, lies somewhere in the middle. The new US administration will certainly attempt to undo some of the predecessor's moves: withdrawing from the Iran nuclear deal, putting the Houthis on the terror list, suspending aid to the Palestinians, etc. However, this will require considerable effort on the part of the new White House.
First, the new Administration will spend much more time dealing with the domestic issues they have inherited from Trump: polarized domestic politics, economic issues, consequences of the COVID-19 pandemic and response to it, etc. Biden's administration will have to devote much of its time to all of this, so it is safe to say that the Middle East will not stand in the forefront of the US foreign policy focus.
Second, in the realm of foreign policy, US relations with Europe, China and Russia are of far greater importance to Washington than those with the Middle East which will remain on the margins of the US foreign policy, being a concern only through the lens of strategic threats, such as combatting terrorism (anti-ISIS coalition efforts), nuclear non-proliferation (revival of the JCPOA), and interacting with actors involved in those issues.
Third, Biden will face certain domestic opposition to some of the Middle East policy issues, e.g. Iran nuclear deal, the Israeli–Palestinian conflict, sanctioned entities and so on.
Finally, having different views, approaches and rationale, US allies in the region (Saudi Arabia, the UAE, Turkey and Israel) could possibly frustrate some of the plans devised by the new administration.
Therefore, we should not expect the Middle East to figure high on the US foreign policy agenda, as well as keep our expectations low as concerns possible breakthroughs on the profiles which will get certain US attention: the Iran nuclear deal, Syrian Kurds issue, reconciliation with Turkey, dealing with Libya, cultivating relations with Israel and Palestine.
Syria Is Not a Priority
Syria has never been a priority for the US foreign policy and will likely remain a second-tier issue for Biden and his team. In fact, some analysis of the US Middle East policy over the last decade shows consistency of approach. Although Obama started his presidency with his 2009 Cairo speech, intended as a signal of support to the region and increased attention from the US, his administration responded to the Arab Uprising with certain discretion and was reluctant to increase American involvement in the regional conflicts—Iraq, Syria, Yemen, Libya—rather opting for a low profile, proceeding with its fight against terrorism and focusing on diplomacy to a greater extent. Trump administration, by and large, continued this approach avoiding military involvement and shifting more of the responsibility for security and regional problems onto its regional allies—Israel, Saudi Arabia, the UAE, etc. While Trump withdrew from the Iran nuclear deal and increased sanction pressure on Tehran, this never translated into a significant change in the American approach to the region. Even in Syria, which suffered several US missile attacks, the moves of the previous administration did not lead to a drastic change of the situation on the ground. Moreover, US "betrayal" of the Kurds and a partial withdrawal of its military from Syria had little serious impact on the course of the conflict. Therefore, over the last decade, the US regional policy has, by and large, been going along the similar lines of limited engagement, fight against terrorism, support of its regional allies.
Today, Biden administration's plans do not provide for a change in the established approach and deal only with a limited number of policy issues, those coming in for heavy criticism under Trump, e.g. the Iran deal, extending support to the Syrian Kurds, suspending dialogue and aid to the Palestinians, etc.
It is worth noting that the new US administration does not regard the Syrian conflict as a separate problem, important in its own right. It, rather, treats it as a secondary issue linked to other, more important policy issues, such as dealings with Iran and the nuclear deal, relations with Turkey, which happens to brand US-backed Syrian Kurdish militias (YPG) as terrorists, as well as dealings with Russia who, in recent years, has become more active in Syria and in the region at large, or ensuring security of US allies in the region (Israel, Saudi Arabia, the UAE, Iraq, etc.) who feel threatened by increased Iranian military presence in Syria. Therefore, the Syrian profile is largely viewed in the context of US policies towards Iran, Russia and Turkey, rather than as a separate foreign policy concern.
Interestingly, though, the new Administration refused to send its representative to the 15th round of the Astana Syria talks held in Sochi on Feb. 16–17, despite an invitation being sent, as is argued by Alexander Lavrentiev, Russia's special envoy on Syria. The US ceased to participate in the Astana meetings in mid-2018. Mr Lavrentiev went on to suggest that the new administration has yet to formulate its Syria policy, despite being officially in office for over a month now. "There are signals [coming from the US] that they will be ready to work with us, but so far no conclusive proposals have been made," concluded the Russian envoy. Thus far, Washington has not devised its Syria policy, having other actors involved guess its possible approach and future steps.
Moscow Concerns with US Syria Policy
US military presence in Syria is among major concerns for Russia. American soldiers are deployed in northeastern and eastern provinces of Syria as well as in the south, around al-Tanf settlement, on the border with Jordan and Iraq. Moscow perceives American presence in the country as illegal and among the key obstacles to its reunification. US support to the Kurdish-dominated Syrian Democratic Forces (SDF) prevents them from striking a deal with Damascus, something that is needed to restore the country's territorial integrity and to assume control over those areas, as the majority of oil fields, water resources (Euphrates river), and some 40% of all agricultural lands are located in Kurdish-held regions. When the US is going to leave Syria is thus one of the most important questions for Russia.
A short answer would be that Washington will not pull out its forces from Syria, at least in the mid-term. Regardless of who occupies the White House, there are certain interests and goals that the US has in Syria, and it will hardly abandon them.
First and foremost, American military presence in Syria serves as a deterrent for the Syrian government forces and loyal militias, as well as for Russia, Iran, pro-Iranian units and Turkey. American troops prevent the Syrian Arab Army (SAA) and the Russian forces from asserting control over the oil fields and extending it to the economically-needed, 3-million strong northeast and east provinces of Syria. They also keep an eye on Iranian activities in east Syria, on the border with Iraq (border-crossing in Al-Bukamal), and keep Iran from further entrenchment. Finally, American troops keep the Turkish forces and the Ankara-backed armed Syrian opposition from the offensive against the Syrian Kurds. In addition, American military surveilles Russian activities and moves in the region. Being no heavy burden for Washington, the mere presence of several hundred US soldiers in the country kills many birds with one stone. That is why we can hardly expect the new US leadership to abandon such a position.
Second, the fact that the US is capable of significantly increasing its military presence in Syria at any given moment and within a short span of time puts it in a position of being a potential spoiler of any military or political/diplomatic initiative or deal that Russia, Iran, the Syrian government or Turkey may undertake. Besides, recent reports indicate that the US is constructing a new military base with airfield facilities near al-Omar oil field in Deir ez-Zor. Its runways are 2.5 km-long, which allows it to host heavy military planes (Lockheed C-130 Hercules, Lockheed C-5 Galaxy, or В-52). Once finished, the base will let the US easily send several thousands of soldiers or PMC fighters to Syria overnight, handing it an opportunity to rapidly build up its military presence and capabilities in the area. This makes Washington an indispensable participant of any settlement in Syria and forces Moscow, Ankara, Tehran and Damascus to take American interests and concerns into account. It is unlikely that Washington is ready to lose such leverage.
Third, being the leader of the anti-ISIS coalition, the US maintains its presence on the ground, which enables it to fight the remnants of terrorists. US officials have recently called attention to the fact that the main focus of US military in Syria is to fight the Islamic State which has become more active over the past six months. This reason serves as an official excuse to justify US presence in the country.
Finally, the US wants to maintain its ability to influence the political process in Syria. As of now, Washington has several instruments at its disposal. Its unilateral sanctions coupled with the Caesar Act, created serious additional problems not only for the Syrian economy but for the socio-economic, humanitarian and medical situation affecting millions of ordinary civilians as well. Such sanctions are politically motivated, pursuing a change in the regime' behavior, something that was never achieved. Essentially, this results in making the socio-economic and humanitarian conditions in the country only worse and obstructing any attempts to reconstruct critical infrastructure. Many humanitarian organizations report severe impediments in delivering humanitarian aid to Syria and rebuilding the country, with many INGOs being simply afraid to work in Damascus-controlled areas because of their fear to be sanctioned. According to the UN Special Rapporteur Prof. Alena Douhan, "secondary sanctions and over-compliance with unilateral sanctions result in fear for all interlocutors and drastically affect all population groups in targeted societies impeding people, private business, workers, scholars and doctors to do their job and to enjoy human rights." As a result, US sanctions on Syria allow Washington to exert serious influence on the political settlement of the conflict as well as on Syria's economic reconstruction, along with letting the United States remain a key actor in the conflict resolution.
Another leverage the US has in terms of shaping the political process in Syria is its support to SDF. Today, while backing the Syrian Kurds, Washington also obstructs any serious talks between them and the Syrian authorities in Damascus aimed at reaching reintegration of the northeast and eastern provinces of Syria back under control of the central government. Even though the most recent round of talks between the Syrian Democratic Forces (SDF) and Damascus activated by Moscow ended up with reaching an important preliminary agreement on major controversial issues, this does not prevent the Kurds from backtracking once the Americans decide to sustain or increase their support to them and reaffirm their commitments. Such moves can substantially affect the ongoing intra-Syrian political processes and prevent the country from restoring its territorial integrity. As long as the Syrian Kurds enjoy support and commitments from the US, it is extremely hard to expect them to reach any viable deal with Damascus.
By the same token, the US can influence Turkey and its Syria policy—either through increasing pressure on Ankara or trying to co-opt it by addressing its concerns and moderating the Turkish-Kurdish agreement. Such steps can potentially change the course of the conflict, thus profoundly affecting Russian positions in Syria.
Similar logic applies to the US policy towards Iran and to the revival of the JCPOA. Washington would very much like to tie the nuclear deal to other issues of concern, such as Iran's ballistic missile program and/or its "malign activities in the region", including those in Syria. Such an approach aspires to change Iran's behavior, for instance, in Syria in exchange for the nuclear deal revival and lifting US sanctions. In the US line of reasoning, the White House has an upper hand in the talks with Iran to be able to force it to follow its preferred path. That can, in turn, affect Iran's behavior not only apropos the return to the JCPOA but concerning its Syrian policy as well. The risks, if this approach fails, are high, as this will have counter-productive results. If the nuclear deal is not revived and sanctions remain at place, Iran will most likely persist in its "malign activities" in Syria and throughout the region, while reserving the option to escalate them. Even the most recent US attack on pro-Iranian targets in Syria had more to do with Iran and its activities in Iraq and Syria rather than with the Syrian conflict itself.
This is to say that the US policy towards Iran and the revival of the nuclear deal, or towards the Syrian Kurds, or the way how Biden's administration will deal with Turkey, or Russia on the track of the Syrian conflict will have a serious impact on the situation in Syria. So far, there is no indication that it is going to be among the priorities of the new administration. Syria, though, will most likely remain part of US regional policies and subordinate to US dealings with Iran, Turkey and Russia. Outcomes of US-Iran, US-Turkey and US-Russia dialogue can potentially have a profound effect on the situation in Syria. Although it is hard to expect the new US administration to drastically change its approach to the Syrian conflict, there may be new promising avenues for diplomacy which will, hopefully, yield more positive results than negative ones.
From our partner RIAC
Washington Ill-Prepared to Set Human Rights Agenda
It is evident that US Democratic President Joe Biden and his team will pay more attention to the human rights agenda in foreign policy than their Republican predecessors did. It is also clear that Washington will actively use this agenda in dealing with its main geopolitical adversaries—above all, China and Russia. Finally, it is obvious that the United States will try to put together a consolidated Western front to shoulder American human rights initiatives. Human rights will become one of the tools to keep liberal democracies together confronting what is perceived to be the global rise of illiberal authoritarianism. We are likely to hear strong rhetoric on human rights coming out of the White House and the State Department. We will observe multiple human rights-focused US initiatives in international organizations. And we will also see new American human rights-related sanctions against Moscow and Beijing.
Still, at the end of the day, this strategy might turn out to be less successful than the new US leaders anticipate. No matter how Russian or Chinese governments are planning to handle, respectively, the Alexey Navalny case or political protests in Hong Kong, it is very unlikely that either Moscow or Beijing will yield under US pressure. Moscow and Beijing will continue going hand in hand with each other in blocking US-proposed international resolutions, in containing US foundations and NGOs operating in sensitive areas, and in countering the coming American information offensive on the human rights front. The growing pressure from the White House will only further cement the China-Russia partnership.
Moreover, the reality is that Washington is ill-prepared to make a convincing case on human rights and broader democracy issues.
First, America itself has not fully recovered from a deep and protracted political crisis. Many inside the US still question the standards of November's presidential elections as well as the legitimacy of information restrictions imposed on Donald Trump and his supporters by major social networks and the US mainstream liberal media. The 2020 large-scale violent racial riots also question the assumption that the United States can serve today as a universal model of human rights observance. Until President Biden fixes related problems at home, his international human rights crusade will not look too credible even for his fellow citizens.
Second, it is easy for Biden to raise human rights issues against Russia and China—or against North Korea and Iran. This is a light and unburdensome task—in any case, these countries are not and will not be US allies or partners anytime soon. However, what about other potential targets—like Turkey and Saudi Arabia? On the one hand, both Ankara and Riyadh are perceived in Washington as gross violators of basic human rights. On the other hand, Washington badly needs partnerships with both of them. If the Biden administration heads down a slippery slope of double standards and selective use of the human rights agenda in foreign policy, this will not make this agenda more convincing for anyone. If Biden chooses to go against traditional US clients and friends, the political price for such integrity might turn out to be prohibitively high.
Third, though the international human rights agenda remains important, it seems that today, in most societies, the public puts fairness before freedom. 20 or 30 years ago, the quest for freedom was the driving force behind the majority of street protests, political upheavals and revolutions. Today people revolt mostly against what they believe to be unfair and unjust. The widely shared sentiment of unfairness and injustice rather than human rights or political democracy is the main source of various populist movements in all parts of the world.
The balance between the quest for freedom and the quest for fairness has always been moving from one side to the other, forming long political and social cycles in human history. In the first half of the 20th century, fairness and egalitarianism were perceived as more important than freedom and human rights, while in the second half of the century, the balance shifted away from the former and toward the latter. Today we observe the global social pendulum once again swinging in the opposite direction.
In this context, the recent statement of Chinese President Xi Jinping about the ultimate victory over absolute poverty in China may well outweigh all the eloquent human rights rhetoric coming from US President Joe Biden.
From our partner RIAC