My heart is heavy with prayers on behalf of Mauritius where I am blessed to be residing and working, as an oil spill catastrophe compounds the economic impacts of the COVID-19 pandemic in this idyllically beautiful though in so many ways fragile land. Thanks with ultimate love to those in many places around the world who have texted and emailed your concerns to me about Mauritius. Your prayers and positive thoughts are well needed and greatly appreciated.
This tear jerking natural disaster gives us a reflection today exacerbated with the horrible Beirut blast earlier this week and the deteriorating oil tanker in the Red Sea unattended as proxy war rages in Yemen ; and the profit motive loosening of environmental protections in America,Brazil , and elsewhere in the established and emerging West. And it is impossible for us , none of us, to escape from the web of disastrous environmental circumstances engulfing all of us whether we believe in global warming or not-the coming further biodiversity consequences of global warming adding rock salt to the wounds of and going beyond the present COVID 19 pandemic and its emerging mutations.
Whether we live in the declining North and West or in the emerging South and East in the world, or on mainlands or on islands, the climatical catastrophes are now causing us all to be jolted rudely out of our beds of complacency.We are being forced to open our eyes without the time to indulge in the luxurious privilege of rubbing them to get the sleep out of our dropping post-dreamland eyelids.
What more will it take for we human beings to realize and act constructively about the sobering fact that physical environments and the non-human lives within them and what we human beings do to them have real consequences at all times.We can never afford to waste one minute ignoring anything or being careless when it comes to our environments and to non-human living animals and plants. No matter where we are or stand in any society especially one which claims to be a democracy ,we can never afford be sleep at the wheel.We must always be alert and be proactive and preventive rather than passive and indifferent since that which is a tranquil paradise environment or a scenic port or luscious green forests or beautiful spacious plains and even impoverished and wealthy rural and urban living spaces can in the blink of an eye go up in explosive environmental and life taking smoke or toxic spill.
It is one thing when such environmental and life taking destructions occur beyond our human control such as an earthquake or cyclone or hurricane or volcanic eruption so long as preparations by governments and communities are made so when some mass destructive catastrophe does occur everyone no matter their wealth or poverty and cultural background are all taken care of the same quality of life way.It is the most tragic mass catastrophe which occurs when it is due to governments and communities having the ability to develop natural disaster preparation capacity though don't bother to do so or ignore the warnings of citizens and noncitizens since for demographic reasons they do not have the respect of the powerful to be listened to and heard for urgent action.Thus when the natural disaster comes those in government, private sector, and civil society power are caught flatfooted and the entire society comes to suffer in one way or another. We all become victims of our own negligence within not outside our control.
In the midst of and in the aftermath of any natural disaster be it beyond or within human control there invariably is raised in these global social media days the human rights concern of the uneven ways the mass catastrophe affects the quality of life of impacted populations. This is especially the case for the quality of life of mass natural disaster effects on historically excluded and marginalized populations. In Mauritius it is the issue of African Kreoles; that is, those Mauritians with African descent heritage who acknowledge their heritage though realizing there are many Mauritians of Indian, English, and French descent with African heritage though not acknowledged let alone in more cases than a few, even known.
Yesterday evening one event I attended in the nearby Town of Rose Hill, not cancelled due to the impending oil spill disaster, was the first ever public conversation in Mauritius about racial prejudice in this otherwise island paradise. Though there was the predicted attempt by some speakers to dilute the issue by speaking about other kinds of non-racial social prejudices ,the focus appropriately always came back to systemic and structural anti-Afro- Kreol prejudice in this land most apparent in the public and in the corporate private sectors and in interracial dating, marriage, and family formations in relation to Afro-Kreols . Paradoxically people here in Mauritius are so closely knitted and friendly though can be so deeply historically divided in their racial prejudices ( Though treated kindly as a brother in most private and public places I have been in Mauritius, I have not been totally immuned from anti-Black racism before or/and after I have opened my American sounding mouth.For instance , consider the Indian doctor seeing me for the first time asking me if the "Professor " before my name was my actual title or a nickname– well we know Black people, especially older or younger men ,no matter their nationality are not well educated and love nicknames like Prof and Doc, right?🤭😊).
Most of the speakers tried to link their concerns about historical and contemporary anti-Afro-Kreol racial prejudice to the globalizing U.S.George Floyd and Black Lives Matter protest movements supplemented with American peace songs.Just as much there could have been needed attention given to how the oil spill disaster is a tragic reminder of the historic Afro-Kreol fishing industry and how much it has been excluded from especially corporate domestic and global trading markets and trends towards importing fish from other countries than from their own largely Black fishermen.
But it was a good start especially with so many young people present..the future of this nation with such potential to become incredibly great. Have to start somewhere in discussing publicly such a delicate paradoxical blemish in a society with aspirations to be a big league nation in a world where any form of racial prejudice will ultimately impede the dreams of lofty national ambitions.
In moving forward from last night's first public try to have a conversation about anti-Afro-Kreol racial prejudice and as the gallant efforts to contain the drifting oil continue, there is the chronic need of a more comprehensive national restorative justice initiative involving government and local community leaders developing platforms to have difficult transparent conversations to address the deep societal ugliness captured in what an Afro-Kreol sage told me soon after my arrival: as one Mauritius poet said: Mauritiuians grow two things: pineapples and prejudices.
Though Mauritiuians are indeed nice and kind in public and in their numerous festivals and religious celebrations, what is expressed way too often behind closed doors and in private and public unspoken or spoken preferences in who gets what when it comes to power and privilege and to decent quality of life ( including recruitment invitations to faith communities) are totally different stories. The mosaic spillings of racial prejudices in Mauritius hidden and usually when mentioned explained away under the guises of words like communalism and religion or through mere pretending that such degradation while happening don't happen, is a slow cancer eating away at the soul of this truly lovely nation which needs to be brought to the surface and made to cease.That is ,if the nation wants to become in substance, not just in global measures of development, a big League global democracy. The mosaic of racial prejudices against Afro-Kreols, African and Asian immigrants,Chinese, Francos, British,Indians, Christians, Muslims, and Hindus in Mauritius has created and sustained very much taken for granted divisions of marginality and exclusion in public and private spheres of Mauritius life which wastes human resources, and create social and emotional distance anxieties and fears and contributes tremendously to brain drain of the highly talented though with devalued demographics migrating elsewhere . Unless this mosaic of deeply rooted racial prejudices is thoroughly publicly addressed, acknowledged, and properly processed and resolved through authentic restorative justice public policy designs and effectively monitored in implemented in the midst of the bare wires of racial inequality being exposed in the midst of the COVID-19 pandemic and now oil spill crisis tainting tourist attracting beaches with obvious racialized winners and losers who always win and lose here wasting human and material resources in so many ways in the process, what will Mauritius be say next year let alone say 10 years from now as a highly vulnerable island state with such high profile ambitions of being a big league African democracy in the world?
And of course from a global perspective, Mauritius ,in reflecting about this big intricate question, is a case study for the rest of the world as most of us around the globe are in the midst of environmental disasters with such dire consequences for most of us residing in such unequal societies.If it is not racial prejudice, it is prejudices premised on age, caste, culture, ethnicity, gender , language, nationality, religion ,socioeconomic status or stateless status, which construct the false dehumanizing walls which keep us apart and degrade our views of others and of ourselves about human capacities to contribute to the well being of the societies we develop, sustain, and change. And then when natural disaster hits elites in private and public sectors are either prepared to address the needs of the most privileged while at best emergency crumbs are tossed to the least among us( e.g. the pathetic COVID 19 pandemic economic aid distributions with the predictable racial disparities, in the States though virtually all over the world).Or through ignoring what the usually ignored forewarn about possible future natural disaster due to the color of their skin or ancestry or some other source of demographic degradation, such as per chance being Afro-Kreol fishing men and women expressing concern about the tilting grounded ship …and now we see.
Every competent voice in every society is needed and it endangers society when needed competent voices are categorically ignored and otherwise devalued. Otherwise we can venture into waters with oil slick streaks and do so totally un- necessarily with long lasting if not permanent catastrophic consequences for all of us especially for the most vulnerable and underprivileged but for all of us.
How Russia's Sputnik Disappears from Africa's Radar
Until recently, Africa has not been high on Russia's policy agenda. African leaders have to understand that Russia, for the past three decades, Africa was at the bottom of its policy agenda. After the end of Soviet era, Russia has focused broadly on the United States and Europe, dreaming of becoming part of Europe, part of the configuration of Global North. The low economic presence of Russia from 1991 until 2019 was a testament to the fact that Africa was at the bottom of its priority list. Of course the October 2019 summit was symbolic, but after that Russia has left most of bilateral agreements undelivered across Africa.
With its "special military operation" on Ukraine that necessitated imposition of stringent sanctions from the United States, European Union and their allies, the United Nations Security Council mounting pressure on Russia since February 2022, pushes Russia to begin soliciting aggressively for support in Africa. Last July, an article posted to its official website, Foreign Minister Sergey Lavrov wrote: "The development of a comprehensive partnership with African countries remains among top priorities of Russia's foreign policy, Moscow is open to its further build-up multifaceted relations with Africa."
In his Op-Ed article, Lavrov further argues: "We have been rebuilding our positions for many years now. The Africans are reciprocating. They are interested in having us. It is good to see that our African friends have a similar understanding with Russia." Lavrov, however, informed about broadening African issues "in the new version of Russia's Foreign Policy Concept against the background of the waning of the Western direction" and this will objectively increase the share of the African direction in the work of the Foreign Ministry.
Lavrov consistently displays his passion for historical references. Soviet's support for struggles for political independence and against colonialism should be laid to rest in the archives. The best way to fight neo-colonialism is to demonstrate by investing in those competitive sectors, make a departure away from hyperbolic rhetoric on endless list of economic sectors. In practical terms, it is important rather to face today's development challenges and what are in store for the future generation. Africa today does not need anti-Western slogans which have become the key content in Russia's foreign policy, Africa simply needs external players who would passionately and genuinely invest in the critical economic sectors. The fundamental fact is that Africa is making efforts to transform its economy to create employment, modern agriculture and industrialize the continent, especially with the introduction of the African Continental Free Trade Area (AfCFTA).
Despite criticisms, China has built an exemplary distinctive economic power in Africa. Besides China, Africa is largely benefiting from the European Union and Western aid flows, economic and trade ties. That compared, Russia plays very little role in Africa's infrastructure, agriculture and industry, and making little efforts in leveraging unto the African Continental Free Trade Area (AfCFTA). Our monitoring shows that the Russian business community hardly pays attention to the significance of African Continental Free Trade Area (AfCFTA) which provides a unique and valuable platform for businesses to access an integrated African market of over 1.3 billion people.
Lavrov's efforts toward building 'non-Western' ties this crucial times is highly commendable especially with Africa. But, the highly respected Minister easily and, most often, forget the fundamental fact that during these three years of global pandemic, the coronavirus that has engulfed the planet, in every corner of the world, Africa was desperate looking for vaccines. Health authorities are still warning that Covid-19 has not completely faced out throughout the world.
Quartz, a global reputable media, reported early this year that "as of the end of 2022, about a quarter of the population of African countries has been fully vaccinated against Covid-19, according to the latest figures shared by Africa CDC. The coverage varies drastically depending on the country. In Liberia, for instance, nearly 80% of the population is fully vaccinated, while only 34% is in neighboring Sierra Leone. Congo, Sudan, Senegal, and Madagascar all have vaccination rates below 10%.
Africa CDC acting director Ahmed Ogwell Ouma announced in a video briefing on December 22 that it will modify the way it reports vaccination rates. Rather than reporting coverage of the overall population, it will only report vaccinations of eligible population aged 12 or more. In his briefing, Ouma said the target for Africa remains to vaccinate 70% of the population. That goal, however, was set by the World Health Organization (WHO) for the overall population. These numbers are about to change – and not because of an increase in vaccinations.
Due of delays in international vaccine deliveries, Africa lags behind the rest of the world in Covid vaccination rates, and is the only continent where less than 50% of the population is fully vaccinated. Currently, just more than 800 million doses of vaccines have been administered in Africa, or 80% of the total received. About a third of the vaccinations have been made with Johnson & Johnson's vaccine, followed by Pfizer (22%), AstraZeneca (17%), China's Sinopharm (15%) and Sinovac (7%).
Several reports monitored by this authored show that Russia has played a minimal role in the entire health sector in Africa. With the Covid-19 vaccination, Russia randomly sprinkled few thousands as humanitarian assistance among its "Soviet friends" including Egypt, Ethiopia, Guinea, Angola, Mozambique, Zimbabwe and South Africa. Nevertheless, the worse was Russia's sudden failure to supply the 300 million vaccines through the African Union (AU) especially during the times of health crisis.
In an official media release mid-February 2021 said that the Africa Vaccine Acquisition Task Team – set up by the African Union (AU) to acquire additional vaccine doses so that Africa could attain a target immunization of 60% – received an offer of 300 million Sputnik V vaccines from the Russian Federation. It was described as a 'special offer' from Russia. In the end, Russia never delivered the 300 million vaccines as contracted.
In an authoritative policy report presented November 2021 titled 'Situation Analytical Report' and prepared by 25 Russian policy experts headed by Sergei A. Karaganov, noted explicitly the failure to supply Sputnik vaccines to the African Union. The report criticized Russia's current policy and lukewarm approach towards Africa.
"In several ways, Russia's possibilities are overestimated both publicly and in closed negotiations. The supply of Russian-made vaccines to Africa is an example. Having concluded contracts for the supply of Sputnik V to a number of African states, Russian suppliers failed to meet contractual obligations on time," says the report in part.
The coronavirus outbreak a pandemic on March 11, 2020. Worth noting that Russia claims that it was the first to find cure for coronavirus. The World Health Organization (WHO), until today has not certified Russia's vaccines though. Despite the fact that Russia developed Sputnik V becoming the first registered Covid-19 vaccine, the vaccine lacks WHO approval due to lack of transparency of Russian laboratories and getting approvals before mandatory phase III clinical trials. On the other hand, all the vaccines have been registered in Russia – Sputnik V, Sputnik Light, CoviVac and EpiVacCorona – are produced in large quantities by Russian pharmaceutical companies and are currently used for vaccination.
Director of the Gamaleya National Research Centre for Epidemiology and Microbiology Alexander Gintsburg has several times highlighted aspects of the vaccine production and marketing. He noted to raise the attractiveness of the vaccines on foreign markets, including countries in the Middle East, Africa and Latin America.
The Russian Direct Investment Fund (RDIF), tasked to engage in marketing the vaccines abroad, got messed up especially in Africa. The RDIF is Russia's sovereign wealth fund established in 2011 to make equity co-investments, primarily in Russia, alongside reputable international financial and strategic investors. Of course, it took steps and speedily registered the vaccines in more than 20 African countries, but terribly failed on delivery deadlines. Worse was the Russian Direct Investment Fund supplied, at exorbitant prices, through middle-men in the Arab Emirates to a number of African countries.
Sputnik V was registered in several African countries, including Algeria, Angola, Cameroon, Djibouti, Ethiopia, Egypt, Gabon, Ghana, Guinea, Kenya, Mauritius, Morocco, Nigeria, Namibia, Seychelles, South Africa, Tunisia, the Republic of Congo (DRC) and Zimbabwe. However, Russia has not been able to meet the increasing market demand and did not make prompt delivery on its pledges to African countries consequently, – in experts' simple assessment Russia's vaccine diplomacy has arguably failed Africa. Interestingly Russia's Foreign Ministry has held series of talks with African Foreign Ministers, during this Covid-19 period and in fact this desperate moment, reiterated to assist with direct supplies for vaccinating vulnerable groups and people among the 1.3 billion population. That is Russia, considered as a reliable partner in these difficult and crucial times, whose strategic partnership with Africa has become a priority in it's foreign policy,
The above thoughts on the part of Covid-19 business offered the reasons why Russia absolutely refused to join and be part of the Covax facility, which acts as a global collective bargaining initiative to secure vaccine doses for countries who signed up, including those which are self-financing their purchases, as well as assistance from donors for poorer developing countries. The first vaccines purchased through Covax were indeed destined to reach the Africa. That was, monitored by this author, some 88.7 million doses of the AstraZeneca and Pfizer vaccines distributed to 47 countries including Africa during the first half of 2021. This same year, during the virtual meeting of G7 leaders, the European Union announced it had donated a further 500 million euros to the COVAX program. The World Bank also committed $12 billion as concessional loans to assist African countries access foreign vaccines.
That is not all from several reports monitored. In April 2022, writing under the headline: "How Russia's Hollow Humanitarian Hurt Its Vaccine Diplomacy in Africa," – the co-authors, Matthew T. Page and Paul Stronski, both noted in 2020, that Russia touted deliveries of medical and protective supplies to several African countries, while the Russian-developed Sputnik V vaccine offered hopes that African countries would soon be able to launch large-scale immunization drives. Russian efforts to promote Sputnik V in Africa have floundered for a variety of reasons, including regulatory worries, production and logistical shortfalls, bureaucratic inertia, and even sticker shock. There is, however, another key factor behind Moscow's failed vaccine diplomacy: its traditionally diminutive post-Soviet development presence on the continent.
Compared to Australia, Canada, the European Union, Japan, the United Kingdom, the United States, and even many foundations, Russia has provided a tiny share of international development assistance to African countries since the end of the Cold War. Unlike India and Cuba, it has provided scanty medical assistance to – or investment in – African countries.
If Russia wants to be influential on the continent, African political and economic leaders should demand more of Moscow, not simply settle for the symbolic diplomatic engagements or agreements at which the Russian leadership excels. Indeed, Africa has not ranked high on the Russian foreign policy agenda for much of the past three decades, getting barely a mention in the country's key security documents except as either a partner in an emerging multipolar world or a source of instability.
Indeed the time has come for African leaders to rally together to ensure that no effort is spared in facilitating and supporting the building of large-scale vaccine manufacturing capacity on the continent. The African Vaccine Manufacturing Summit held in April, 2021 was an encouraging start. Currently, no African country is manufacturing the vaccine so far. Therefore, focus needs to be on developing real vaccine R&D capacity which must necessarily lead to health products. This requires substantial investment and a long-term commitment. In a similar vien, under the aegis of the African Union, leaders have to begin looking for inside solutions, rather than base hopes on these geopolitical games, external great powers seeking only support for their peculiar or parochial interests.
Understandably, while making efforts to maintain and expand its presence in Africa, Russia simply lacks the capability to deliver on its various promises in Africa. Surely, African countries have to begin to re-evaluate their relationship with Russia. African leaders should not expect anything tangible from meetings, conferences and summits. Since the first Russia-Africa summit held in 2019, very little has been achieved. At this point, it is even more improbable that Moscow would commit adequate financial resources to invest in economic sectors, given the stringent sanctions imposed following Putin's invasion of neighbouring Ukraine.
In stark contrast to key global players, for instance the United States, China and the European Union and many others, Russia obviously has limitations. Notwithstanding that, for Russia to regain part of its Soviet-era influence, it has to address its own policy approach, this time try to shift towards new paradigms – that is to implement some of its decade-old pledges and promises, and those signed bilateral agreements; secondly to promote development-oriented policies and how to make these strategic efforts more practical, more consistent, more effective and most admirably result-oriented with African countries.
Russia's harmful influence in Africa
Russia's aggression on Ukraine has been exposing Africa to supply chain destabilizations, financial instability and heightened food insecurity, thus gravely hurting millions of Africans and inflicting an increased potential for instability on some African states. Even so, and from the invasion onward, Russia has had no qualms about uninterruptedly reaching out to the Continent. So, it's been preparing a Russia-Africa summit, putting forth dubious scenarios for mutual economic cooperation, taking part in joint exercises with African states, and sending Lavrov to such important countries as South Africa, Angola, Uganda, Sudan or Ethiopia.
Russia moved closer to Africa in recent years, with the seeming intent of recreating a strategic presence in the Continent in the post-Soviet era. So, and even though Russia hasn't succeeded in developing a significant economic weight in Africa in the meantime, the fact is it expanded trade with African countries, it established ties in the energy sector and it attained a number of mining concessions. Russia also signed military-technical cooperation agreements with multiple African countries and, according to the Swedish institute SIPRI (p.7), it actually became the biggest arms exporter to the Continent. In all this, Russia privileged creating partnerships with autocratic regimes, to which it provides assistance in exchange for political collaboration, economic arrangements or extractive access.
Yet, Moscow's strategy in Africa also includes influence and disinformation campaigns, which are mobilized to foster sympathy toward Russia and hostility toward the West, but also to interfere in elections, as well as to inflame and exploit social tensions and support autocrats. Additionally, as pointed out by Joseph Siegle writing for the Marshall Center (pp. 81 and 87), such campaigns seek to discredit democracy and foster the perception that it offers no advantages over authoritarianism. The practical application of the anti-democratic worldview which Russia promotes in Africa, continues Siegle, is undermining legitimate governments, fomenting social polarization, propping up unconstitutional power, and tearing at the thin social fabric of many African societies.
From the invasion on, and even while Africa's been facing supply chain disruptions and heightened food scarcity, Moscow's been targeting the Continent with disinformation rationalizing the war and fostering anti-Western sentiment. Lavrov gave depth to this exercise when he alleged food markets were not being destabilized by the aggression on Ukraine, but rather by the Western sanctions on Russia. Later, he went on to accuse the West of presiding over a racist and neo-colonial division of the world, an accusation which has also been deployed by Putin himself. This is in logical continuity to one of Moscow's typical propaganda ploys in Africa, which is to bash the West for alleged neo-imperialism, while attaching modern-day Russia's image to the Soviet Union's role in the anti-colonial struggles in Africa—in what seems to be a crude attempt to exploit the appreciation many Africans still have for the USSR, for the backing it provided to African liberation. However, and regardless of the anti-colonial rhetoric, Moscow apparently even went to the point of pressuring African students in Russia to accept enlistment for the war in Ukraine.
One of the key drivers of instability in Africa today is the Russian paramilitary entity known as the Wagner Group, which is of course also involved in the aggression on Ukraine. Even while it's nominally private, Wagner has been consistently accused of being a foreign policy instrument for the Kremlin: a deniable, informal proxy by which Moscow pursues strategic goals abroad without having to compromise itself through official force deployments. Wagner is now in several African countries. In Sudan, where it went in concurrently with the Moscow-Khartoum approximation, it's allegedly involved in spreading disinformation and in illicit activities connected to gold mining. In Libya, it's collaborating with Khalifah Hifter's faction and it's entrenched in strategically important oil infrastructures, which gives it the tacit ability to compromise the now crucial supply of Libyan energy to Europe. And, in Mali and the Central African Republic (CAR), where it's providing assistance to Bamako and Bangui respectively, Wagner seems to be involved in torture, rape, summary executions and massacres, as well as in the abusive exploitation of resources. In addition, Wagner's presence in the CAR accompanies the Russophile transformation which has taken over that country in recent years, and which is expressed in things like the embedding of Russian citizens in the governmental structure, the adoption of Russian as one of the CAR's official languages, and even the recruitment of Central Africans by Wagner itself for combat in Ukraine.
Russia has for some time now been looking to expand its influence in the Western Sahel, a region plagued by persistent conflict fueled by jihadi insurgency. So, it's been deepening ties and developing security cooperation with the military juntas in Mali and Burkina Faso. This has been occurring against the backdrop of a deterioration in relations between those juntas and France, something which Russia itself has been nurturing through disinformation efforts, and which has already led to the end, in mid-2022, of the anti-terrorist assistance missions by France and by its European allies in Mali, and also to the recent cancellation of the French mission in Burkina Faso. Furthermore, it was concurrently with the Kremlin's approximation to the region that, in late 2021, the Wagner Group went into Mali to provide assistance to Malian forces in the fight against jihadism. More recently, and according to the President of Ghana Nana Akufo-Addo, Wagner purportedly established a similar arrangement with the Burkinabe junta. In Mali, operations involving Wagner are characterized, according to the Armed Conflict Location & Event Data Project (ACLED), by a normalization of indiscriminate violence against civilians. Also, and since European forces left that country, there's been a rise in the extent of ungoverned territory, along with a strengthening of the jihadi insurgency. As pointed out by a recent study for the Terrorism Combat Center at West Point, Wagner is not just incapable of filling the security vacuum which the departure of European forces brought about, but the violence against civilians which it typifies has actually bolstered jihadi recruitment in the area. So, the study adds, Wagner is in fact aggravating the jihadi threat in Mali. To that, you can add that a growth of the jihad in Mali could make utterly intractable the already chaotic security situation in Burkina Faso, and worsen that of the littoral states of the Gulf of Guinea, which are already threatened by the regional expansion of the jihad. Even so, Wagner—perhaps not contented by the havoc it's inflicting on Mali—is also reportedly working with rebels in Chad to destabilize that country's government.
Africa should liberate herself from the turbulence Russia brings to her soil. That, however, may not be all that simple. The fact is that Moscow developed relevant relations in the Continent, and many African countries have come to depend either on Russia's assistance, or on imports of Russian grain or defense equipment. Russia's ties with Africa even seem to have played a part in multiple African countries' decisions not to sanction Russia, nor vote against Moscow in UN General Assembly resolutions on the war in Ukraine.
Freeing Africa from Russia's harmful influence is, of course, a choice belonging to Africans alone. However, and as pointed out by a recent study for the Tony Blair Institute for Global Change (pp. 26-29), the West can and should support such a purpose, by means of policies encouraging the strengthening of democracy in the Continent, promoting regional security, and backing Africa's economic development.
A democratic, noticeably developing Africa wouldn't need to depend on Putin's Russia. Moreover, it would take on a key position in the global economy. As asserted by Joseph Sany of the U.S. Institute of Peace, Africa, being endowed with 60 percent of the globe's uncultivated arable soil and a vast natural and mineral wealth, has therefore the potential to feed itself and become a global supplier of food and resources, thus solidifying global supply chains—and, adding to Sany, freeing those supply chains from disruptions such as those caused by the aggression on Ukraine.
Even while still afflicted by grave infrastructural and technological gaps, the fact is that Africa has been undergoing rapid economic growth, with that trend being expected to continue. Additionally, Africa is interested in developing its productive power, besides enjoying rapid urbanization and a youthful demography, and also a free trade area encompassing 55 African economies.
Africa's modernization could be vigorously accelerated via the Partnership for Global Infrastructure and Investment, by which the G7 intends to invest $600 billion in Africa and in other regions in the next few years. Moreover, the United States are preparing to invest $55 billion, and the European Union €150 billion, in an African Continent which could easily become a key strategic and commercial partner to the West. It's important for those investments to be geared toward unleashing Africa's potential, improving Africans' lives and fully integrating the Continent in global markets. That is key to realizing the African design for a peaceful, prosperous and dynamic Africa.
The Impacts of Russia's War in Ukraine on African Countries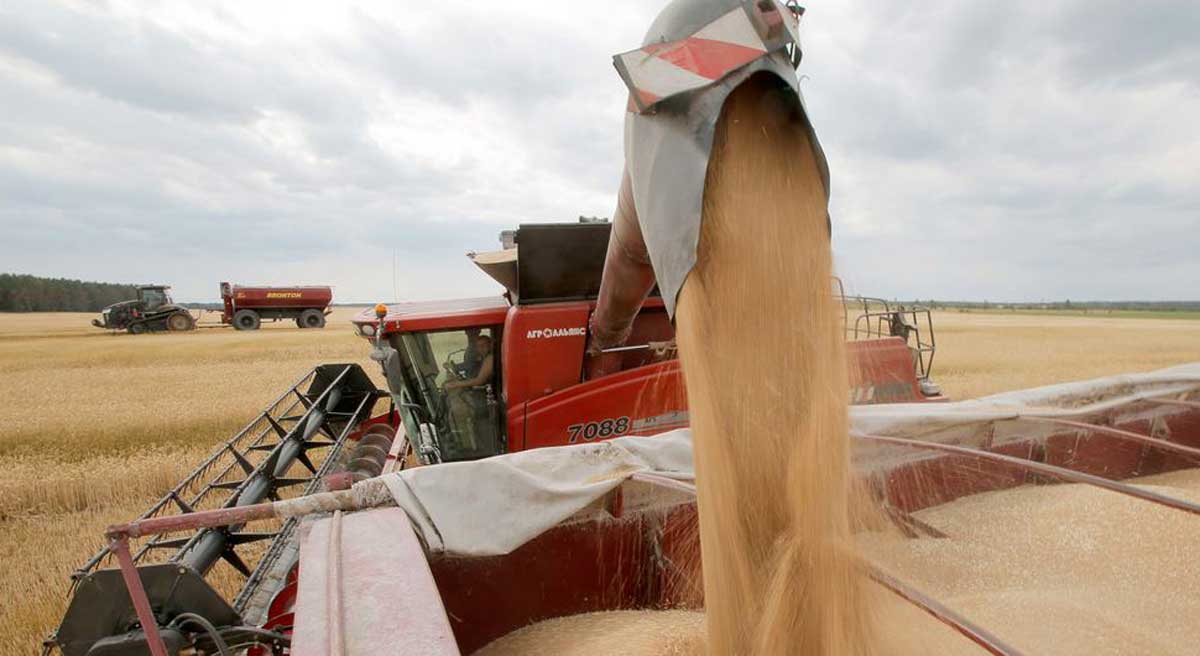 Authors: David L. Dambre and Bema D. Yeo*
This article discusses the effects of the war in Ukraine on African countries, including food and fuel price hikes, disrupted trade, reduced development finance, and social safety net spending. The war has exacerbated an already existing pre-COVID food security crisis that was piling up due to extreme climate events like droughts and floods (Shalal and Savage, 2022). According to Human Rights Watch (2022), many African countries rely heavily on imported grain to meet the growing demand of their populations. The war in Ukraine has triggered on average a shortage of 30 million tons over 100 million tons food imported across Africa (Hoije 2023). The World Food Program (WFP) and other organizations measure the extent to which countries rely on imported goods by calculating the share of a country's supply of commodities from imports, referred to as Import Dependency Ratios. Nigeria, Cameroon, Uganda, and Tanzania have wheat ratios above 90, indicating that almost all their wheat supply came from imports, with the rest from local production. In 2019, the share of the supply from the Black Sea region ranged from 30 percent in Nigeria and Uganda to 60 percent in Tanzania. See the figure below.
Data sources: USDA and Observatory for Economic Complexity
This, combined with the disruption of production efforts caused by the pandemic, has led to soaring food prices in many countries. In addition, the war has disrupted Russia's trade relations with African countries and forced them to look for alternative fuel sources, leading to further increases in fuel and fertilizers prices. According to Hoije (2023), African farmers need approximately $65 billion in loan annually to cover the food shortage. The protracted COVID-19 pandemic and the disruption of global supply chains have negatively affected African countries' recovery efforts. This includes reduced development finance, tight fiscal space for social safety net spending, and decreased educational opportunities due to disrupted education systems. Furthermore, the disruption caused by the war in Ukraine will likely continue hampering African countries' economic recovery for some time (Sen, 2022). The conflict has affected food supply, production, and prices, disrupting supply chains in several African countries. This has been exacerbated by the effects of climate change, which have increased the cost of food production and worsened disruption to already conflict-affected regions such as the Sahel (Adibe, 2022). As a result, wheat and sunflower products have become more expensive, as well as oil prices have. Along with wheat price soaring by 40% in some countries, the war has also caused increased crime and disruption to oil supplies due to reduced imports from Russia, further compounded by the effects of COVID-19 on economies (Soko and Sakor, 2022).
As a result, seeing food prices and war-induced price increases have been observed in African countries. This has generated growing frustrations, grievance, and anger among citizens and governments (Resnik, 2022). According to Van Weezel (2016), unaffordable stapple food for the mass can create a collective grievance that can potentially lead to civil unrest. Furthermore, Van Weezel asserts that the correlation between conflict and food price is driven by the dependence of low-value food imported. Ukraine's food crops are an important food security source for African countries, especially in East Africa. This is because much of their imports occur through the Black Sea, which is close to Ukraine. In addition, due to the popular culture of corruption, some African importers have had to purchase Ukrainian wheat instead of its traditional suppliers in Russia because of the Western sanctions on Russia (Welsh, 2022). As the war rages on in Ukraine, the effects on food security in Africa are glaring as its wheat imports have declined, and the cost of crops and fertilizers have increased significantly due to disruptions in trade routes. This has sparked protests across East Africa on social media as citizens voice their discontent with rising prices and lack of food security (Soko and Sakor, 2022).
Imports have been Significantly Affected.
The conflict in Ukraine has had a profound effect on African countries as it has curtailed food exports from Russia and other countries in the region (Human Rights Watch, 2022). This has resulted in higher food prices, extreme price shocks, and decreased access to essential food staples for many African countries that depend imported food. In addition, the war has caused disruptions to global commodity markets and commodities across Africa (Coles, et al. 2023). Food crops are particularly affected by the war as fertilizer is needed for growth and production; vegetable oil imports have been disrupted due to trade flows being diverted from Africa towards Russia's Black Sea ports (Welsh, 2022). Additionally, fertilizer commodities are being re-directed away from African farmers who rely on them for crop production. Exports of wheat have been particularly hard hit, with supply chains being disrupted, leading to increasing prices and a lack of availability of wheat fertilizer used by farmers (Soko and Sakor, 2022). The consequences of this disruption are felt across various African countries as crop producers struggle with rising prices due to supply chain disruptions and lack of access to essential commodities such as oil, wheat fertilizer, and other crops.
African countries are particularly vulnerable to the impacts of the Ukraine-Russia war as they rely on imports, particularly wheat, for food and energy (Welsh, 2022). As the conflict has weathered agriculture markets and caused prices of food products to skyrocket, African countries have been hard hit by economic shocks (Cinar, 2022). This is especially true in North Africa, where countries rely heavily on critical imports from Russia, such as fertilizers and steel (CISIS, 2022). The increased prices have further exacerbated the effects of the Ukraine crisis on African states. Since 2014, wheat prices, in particular, have risen substantially due to the disruption of shipping routes in the Black Sea (Sen, 2022). This has significantly impacted farmers across Africa, who cannot afford fertilizers needed for production.
The figure from Refinitiv Elkon above illustrates that the increasing food prices and supply disruptions due to Russia's war in Ukraine and the COVID-19 pandemic have affected global markets, driving global food security chain disruption (Human Rights Watch, 2022). From 2018 to 2019, world commodities began to rise (UNDP, 2022). However, global commodities catapulted from the beginning of 2020 due to the COVID-19 pandemic. This has caused reduced agricultural production and affected exports from African countries. The Russian War in Ukraine has greatly impacted the global fuel supply chain, which has increased prices for agricultural fertilizers and other commodities needed for production. The reduced availability of Russian fertilizers, a major supplier to the African market, has continued to drive commodity prices higher across other global markets. The disruption of Russia's war in Ukraine has significantly impacted global food security, particularly in Africa, where many people rely on imported commodities for sustenance (Coles, et al. 2023). Low agricultural production coupled with increased commodity prices has severely impacted farmers' ability to produce sufficient food, thus affecting food security in the region. Furthermore, this disruption is likely to continue as long as tensions between Russia and Ukraine remain high – further increasing strain on global food chains and driving prices higher for essential commodities across other markets worldwide (Soko and Sakor, 2022).
The effects of the conflict have had a profoundly destabilizing impact on several African countries (Schlein, 2022). Skyrocketing energy prices due to the blockade have caused food, fuel, fertilizers, and other commodities to soar, thus increasing the cost of living and inflation (Human Rights Watch, 2022). This has hit most vulnerable households the hardest, with high food and fuel prices making life difficult for those already struggling to survive. The imported inflation caused by soaring fuel prices has further increased the impact of this crisis on African countries, resulting in an increase in inequality between rich and poor households (Adibe, 2022).
This has been especially serious in African countries already facing significant economic and social problems (Cinar, 2022). The war between Russia and Ukraine which began in 2014, has exposed many African states to the devastating impacts of a conflict now entering its sixth year (Adibe, 2022). As well as the primary effects of the Russo-Ukrainian War, there have been serious secondary impacts from the conflict that have been felt by African countries.
*Mr. Bema D. Yeo is a doctoral student in Global Security at the American Military University and a U.S Army Veteran. Native of the Ivory Coast located in West Africa, he received both his B.A and M.A. degree in Transportation and Logistics Management. His research interests are theoretically framed by realism, leadership, and constructivism and narrate the complexity of international relations and cooperation among stakeholders, the adjustment of leadership and interactions in light of changes in the international sphere, global security challenges with climate change with a focus on Sub-Saharan African Countries. Mr. Yeo is a freelancer and self-employed