Undoubtedly, a significant number of governmental reports, academic articles and op-eds about the Covid-19 and its likely future impacts in the world societies and economies have already been published. Though useful for planning, anyone attempting to establish prospective post-pandemic scenarios should – above all – be aware that this effort is filled with uncertainty as the repercussions of any contagious diseases are always dynamic. Namely, its reliance on constant evolving factors, is causing persistent shifts in its impacts principally for those of economic and political nature.
With this thought in mind, and as the doubts shrouding a possible second wave of this pandemic slowly erode, it seems important to look at historical instances of uncontrollable transmission of disease and to understand how deeply it can politically impact human societies, albeit contextualizing the obvious differences brought by time and different social and technological backgrounds. Still, having these aspects in consideration, it should be noted the common denominator that the current pandemic has with other historical health emergencies: the absence of medical countermeasures that can truly eliminate the disease.
In fact, the failure to produce an "effective, no side effects" Covid-19 vaccine so far, led Governments to implement quarantines, which from the Black Plague to the SARS epidemic, proved to be of the one of the few historically effective methods to slow the spread of disease. A report, published by the WHO in 2006, characterized the use of quarantines in the SARS 2003  epidemic  to  be  "old  fashioned  and  labour  intensive"  although  effective  as  "these measures slowed the virus' spread, and, in the end, contributed to its containment". This lesson proves to be of particular importance in a time where the  economic and  social pressure to end lockdowns have succeeded in coercing Governments to ease the implemented containment measures, even if any positive outcomes of the latter are yet to be seen.
As stated by a report of the "Konrad Adenauer Center for International Relations and Security Studies" (KACIRSS) on the diseases' impact on political stability, "a high level of virulent infectious diseases may even destabilize politically stable and economically strong countries, like European or North-American countries", making relevant any effort of anticipating the reactions of the masses in the midst of a health emergency, so to contain any negative effects brought by it.
One of the most significant signs of political disruption caused by a pandemic event is the depletion of trust in elected leaders, as they seem unfit to tackle the challenges, which, if uncontained, may constitute as a prequel to a larger erosion of confidence in political institutions. This absence of trust leans on factors such as "high morbidity and mortality rates, a lack of medical knowledge and effective treatment options, and general unfamiliarity with the disease" that unchecked, could lead to higher "destabilizing effect of the disease as the population's perceived (and real) risk increases."
Case in point, as the plague in Athens, during the Peloponnesian War, took its toll on its population, historians reported a detrimental effect on Pericles leadership and other elements of the Athenian society, leading to anarchy and, ultimately, the end of its democracy. Similar conclusions could be drafted from the Black Plague, which had a significant impact on monarchical authority in Europe and other surrounding regions.
Taking these historical episodes into considerations, as we witnessed statements of political leaders downplaying the full impact of Covid-19, solely to later advocate – sometimes against scientific advice – a quick resumption of economic activity, it is important for these high dignitaries to remember that an unprepared society for a second wave will likely not be forgotten by its voters. Furthermore, this sort of impact should speak volumes for governments whose leaderships are near the end of their mandates or are based upon parliamentary coalitions that may no longer be viable within an unstable political context. Worse, in a time where social media and fake news are highly influential, this absence of political trust could be seen as an opportunity for populist political movements, as well as extremist groups, to gain momentum and harvest additional supporters for their causes. To this equation, we need to add profound financial repercussions that the Covid-19 pandemic is expected to have on international economies and, consequently, in the population's discontentment, considering possible signs of lockdown fatigue if a return to status quo ante is required.
Consequently, a second Covid-19 wave, converged with an economic downturn, could carry another political effect, namely in terms of a State's potential political regime change. Already mentioned examples of how the Athens plague undermined its democracy or how the Black Plague may have impacted feudalism in Europe need to serve as a testimony to democratic leaderships of how disease infested societies, if unchecked, may provoke/accelerate structural modifications in political regimes. Hopefully, recent decisions taken by a Central European government, still a formal democracy, may constitute only a temporary exception to the witnessed democratic progresses the world has seen during the past three decades.
Historical epidemic occurrences may also hold valuable lessons for the European Union (EU). Notwithstanding the obvious differences between the Catholic Church of the 14th century and the EU of today, both share the common denominator of being transnational entities with significant  political  influence  on  countries  in  Europe.  Much  has  been  written  on  the detrimental impact that the Black Plague had over the Catholic Church political influence in 14th century Europe, as the members of the clergy were unable to provide any answers to the needs of Europeans faced with rising casualties, causing a "decline in their confidence (…) of the institution of the Church".
Less than seven centuries later,  polls published by the European Parliament's Public Opinion Monitoring Unit clearly state that "In Spain, 90% of respondents consider that the EU is helping "a little" or "not at all" to resolve the situation caused by pandemic" while "88% of Italians feel that the other EU countries are not helping Italy and 79% think the same of the EU institutions. Still, a relative majority (42,6%) do not want to leave neither the EU nor the Eurozone". Given these numbers, it is becoming increasingly discernible that citizens of some Covid-19 hardly stricken  countries  questioned  the  EU's  lack  of  leadership  or  solidarity  to  support  their Member-States when in dire situations. Doubts could also be raised on the possible political effects of a second Covid-19 wave on the EU – Member-States relationship, if health and financial consequences remain unaddressed.
But even though the real impact of this coronavirus crisis on the Italians' opinion towards EU remains to be seen, the apologetic letter written by the President of the EU Commission, Ursula von der Leyen, in an attempt to justify the initial paralysis of the European institutions while staring at the Italy's health system collapse, appears to be a good omen. Furthermore, the EU leaders approval of a recovery fund to mitigate the deep financial and economic impacts of the pandemic are also vital steps, especially if the approved measures are proportionally beneficial to the affected Member-States and particularly their citizens, as otherwise a hypothetical second Covid-19 wave may prove to be more than just another obstacle in the path to Europe's unity.
Finally, considering the profound international impacts of Covid-19, it is difficult not to envisage on how terrorists might be inspired by the detrimental effects of disease on societies and how deadly pathogens could provide a significant boost for their propaganda necessities. Even though bioterrorism, and its contributing factors, has been substantially addressed by academia and official reports, it is still important to understand that several of the technical barriers preventing the terrorist use of pathogens have decreased over the last two decades, so new approaches are in dire need.
In 2015, I co-authored an article with Anne-Yolande Bilala that addressed the possible beneficial effects brought by the implementation of a "Bioterrorism Prevention Initiative" for the mitigation of this particular threat. Regardless of any merits embedded in this proposal, it would be of crucial importance if initiatives with similar desiderata could see the light of day in a post Covid-19 security context, so to decrease any risks of nonstate actors producing, acquiring and/or disseminating biological agents.
The above mentioned historical events may also provide important lessons, in terms of a future pandemic preparedness, for Governments to grasp, the most notable being that Biodefense needs to become a de facto priority, while adopting and investing in a more preventive posture towards biological menaces, so to anticipate emergencies of global and catastrophic nature. Case in point, regardless of the billions of Euros invested on healthcare every year, "global postures remain primarily response-driven and reactive to a dynamic and volatile emerging disease landscape. New epidemics are often met with an emergency response, after-action reviews and a promise to rethink prevention."
Serving as an additional testimony on the absence of structural changes over the last years, it is also important to remember the already mentioned WHO post-SARS report that concludes that  "communicable  diseases  had  been  given  insufficient  attention,  with  doctors  more interested in high-tech fields such as neurosurgery and molecular biology. Awareness levels were low and infection-control procedures had become slack. In sum, public-health systems were simply not ready for what happened." A preventive posture to avoid the same scenario would entail, for example, improved synergies between health and military research facilities, and  a  substantial  increase  of  financial  resources  for  the  latter  institutions  as  well  for universities, research centers, and the private sector so to monitor and develop new solutions aiming to tackle emerging diseases.
Finally, the preventive posture could also result in the formalization of a dual-use for national industries. One of the most positive aspects emerging from this pandemic episode was the ability for some industries and services to adapt their assembly lines in order to produce ventilators, masks and other PPE production. Although very commendable, the majority of these  decisions  were ad hoc and solely  based  on goodwill. A  future  proactive/preventive approach, in which Biodefense is a strategic cornerstone, will likely require that local industries– either within a national or regional context – have a pre-designated role for future pandemic episodes.
This "dual-use" purpose would likely require that Governments leverage lessons learned from the current pandemic, in order to anticipate needs, and negotiate with local industries what their future roles could be in a posterior health crisis. Such negotiation would call for exceptional skills in terms of planning, besides constant updates, as some companies may go bankrupt or transfer their facilities to another country. Nonetheless using a long term perspective to define the blueprints for the role of the civil society in a pandemic scenario may prove to be a fruitful exercise, as, when necessary, societies will be better prepared for a next catastrophic biological event.
When looking back in History to find other examples of epidemics, one could argue that the dimension of human fatalities was much larger or that the available scientific know-how to deal with the latter did not give societies sufficient countermeasures to tackle the disease. Both present valid points, but more important than lethality rates is the threat perception of the affected populations, the de facto origin of political instability, which in an age where information instantly travels across the globe and when efficient medical countermeasures against Covid-19 are still lacking, tends to be even more palpable.
As political leadership in democracies has, over the years, become a little more than a voters' expectations management exercise, political stability in a time of pandemics is likely to be more dependent on how fast governments implement mitigation measures coupled with communication transparency by leaderships and the fact-based science behind unpopular decisions, instead of finger pointing/social dividing speeches that, ultimately, will only lead to ghastlier public health scenarios and to a widespread of social turmoil.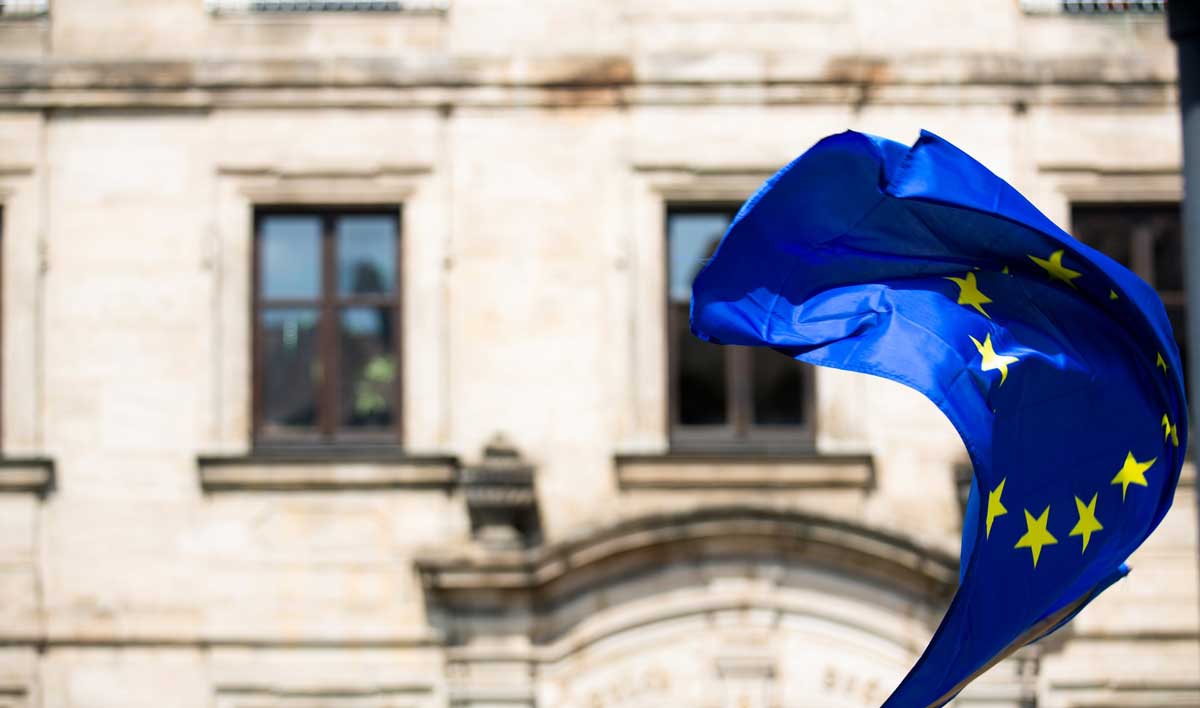 After initially keeping a low profile during the acute military-political confrontation between Russia and the West over Ukraine, the European Union suddenly surprised the world in the latter half of June with more important decisions than the approval of yet another package of sanctions against Moscow. First, the land transit problem between the Russian mainland and Kaliningrad dramatically worsened as part of the EU economic war on Russia. Second, at a June 23 summit, the leaders of the EU countries agreed to grant EU candidate status to Ukraine and Moldova. Although neither is likely to have significant or truly dangerous consequences for the time being, these actions provide an excellent opportunity to reflect the nature of the EU, its role in Europe's development and prospects.
This is of particular interest because European integration has become one of the most mythologised topics in international affairs. This is no surprise – the relatively stable and long-term cooperation of such a large group of states is highly unusual for international politics. But it inevitably gives rise to a number of hypotheses about the emergence of this phenomenon and its peculiarities.
In a sense, this association is indeed a marvel against the background of our entire historical experience, which is marked by competition and fierce rivalry between states.
This is why attempts to explain how it was at all possible inevitably engendered new myths and illusions that were designed to separate the phenomenon from the discussion about it.
The first, most enduring myth rests on the assumption that the EU is a peaceful project that, by its very nature, cannot be used for aggressive action beyond its borders. In effect, this is a simple extrapolation of the rules and norms of interstate relations to their relations with the outside world. Indeed, European integration did emerge at a time when a military solution to disputes between its members did not appear possible.
But the sequence is all important – the founding countries were already incapable of fighting each other before they created an association with additional opportunities for developing relations in the framework of law and institutions.
When the first institutions of European integration emerged, West European countries were still reeling from the greatest military cataclysm in history. Moreover, two of them – Germany and Italy – were not actually in charge of their domestic and foreign policy. Both countries were under full or partial foreign occupation and therefore could not even physically consider a military option one of the tools of their foreign policy as regards their neighbours. Formally one of the victorious countries in WWII, France was also dependent on the United States, which was the only country that could guarantee France's sovereignty against the looming threat of being swallowed from the east by the victorious USSR.
Subsequently, European integration did not do anything to spread peace even among its members. The United States successfully resolved these issues inside the Western community. In the second half of the 20th century it could effectively discipline the elites of the countries under its military domination.
The only real opportunity for achieving peace between historical opponents in the framework of integration would be Turkey's accession to the EU, which already counts its traditional foe, Greece, as a member. However, the EU has neither the ability nor appetite to make this happen, and the Republic of Turkey is now further from joining the EU than during any time since the start of their relations in 1961. Another example that some European officials also like to mention is containing the allegedly irrepressible territorial conflict between Hungary and Romania over Transylvania. However, the main deterrent here is NATO or, more precisely, US influence in Eastern Europe, which is vital to the existence of the alliance.
There is even less justification to claim that European integration was intended to improve relations with third countries via cooperation. In general, immediately after the creation of the communities, one of the main goals of their foreign policy was to restore the positions of their members in Third World countries that had just rid themselves of colonial dependence. The EEC's first trade agreement was signed with a group of former French colonies in West Africa and was aimed at preserving the economic positions of the former parent state in this region.
Subsequently, the member countries charged their institutions in Brussels with other important tasks: oppose the USSR in the economic arena; contain the development of the Council for Mutual Economic Assistance (CMEA) countries; coordinate formal and informal sanctions against the USSR and its allies; and ultimately undermine the CMEA's integrity by signing separate trade agreements with its inpidual members. This is exactly why the EEC persistently opposed the signing of a general agreement with the CMEA or the USSR despite their urging until the latter half of the 1980s when the impending collapse of the Eastern bloc had become a likely prospect.
There are no grounds at all to call the EU a "peaceful project" after the end of the Cold War. In fact, the recent collision over Kaliningrad transit was one of the consequences of the EU's activities in that historical period. After the collapse of the Soviet sphere of influence and breakup of the USSR, the West European countries began to rather aggressively establish control over Eastern Europe, while never considering the interests of Russia, their biggest partner in the East. Now nobody even conceals the fact that the EU expanded to the detriment of Russian interests, not to mention the policy the EU adopted after 2003 as regards the states that emerged along the perimeter of Russia in the western part of the former USSR. The ultimatum contained in "the EU's peaceful project" for Ukraine in 2013 was one of the most important factors in triggering the Ukrainian crisis.
The second important myth is linked with the EU's expansion to include new members. For a rather long time, there was a dominant view that any increase in the number of member countries was the result of a rational calculation based on an objective assessment of the ability of this or that country to meet a certain "gold standard." But his was not the case. With the exception of the accession of Denmark and the United Kingdom to the European communities in 1973, all other waves of expansion were not based on the economic readiness of candidate members. This applies to Greece that joined the EU in 1981 and even more so, to Spain and Portugal, which became its members in 1986. It is possible to say with some reservations that the accession of Austria, Sweden and Finland to the EU in 1995 was not accompanied by any big differences in the level of socioeconomic development.
However, the following large expansion to Eastern Europe, as well as to Cyprus and Malta was a strictly political project. The preservation of economic harmony within the EU was out of the question. Therefore, it is possible to regard the granting of candidate status to Ukraine, which may not even exist in five or seven years, and Moldova, Europe's poorest country, as the logical continuation of the road on which the West European countries embarked 40 years ago when they invited economically backward Greece to join their ranks.
Overall, we are seeing that European integration has always been aimed at resource extraction from new territories and consolidation of US influence in Europe. Brexit and Britain's decades-long special position in the integration structure was possible owing to its much stronger bilateral relationship with the United States.
Finally, the third myth of European integration, which is widespread in Russia, concerns its legal and institutional character. Indeed, in several decades the EU has established a ramified system of its own legal standards and institutions, which creates a powerful illusion of resolving vital issues by the force of law, not by the law of force. However, we should not forget that all decisions in the EU are based on the relative power (demographic and economic) of the inpidual member countries. In this sense, the biggest countries have free rein to implement what they considered politically expedient. In other words, there can be no standards or rules in the EU that do not accommodate the interests of such countries as Germany and France first and foremost. This has become particularly clear in the past 15 years when most decisions were made directly through intergovernmental bargaining while the job of EU institutions was merely to process them legally.
To sum up, it is possible to say that the current circumstances are allowing us to see much clearer the real nature of the phenomenon to the west of our borders. Even if economic and political relations with the EU countries are restricted in the next few years, a better understanding of how their association develops will allow us to more accurately assess its historical prospects. For quite a long time, Russia, like many other countries, had no opportunity to see Europe for what it is. However, in the new historical era we will not have to recycle old myths and long-standing illusions that we often created ourselves.
From our partner RIAC
European Union Could Share its Solid Economic Benefits with Moldova, Ukraine and Georgia
European Union has, at least by territory and population, expanded as the European Council overwhelmingly decided to grant Moldova and Ukraine, with the possibility of Georgia, candidates' status to join the bloc. Current, the European Union consists of 27 members and has an estimated total population of about 447 million. Moldova, Ukraine and Georgia, all former Soviet republics, will together add approximately 50.8 million to the current population of the European Union.
As former Soviet republics, the three attained their political independence and within the international laws, must be considered with respect based on the principles of their territorial integrity and national sovereignty. While the granting them their new status after official requests from them, it has indeed sparked debates especially in the Russian Federation.
European Union leaders have formally agreed to grant candidate status to Ukraine, as well as Moldova, although the two former Soviet republics face a long path before joining the bloc. Ukraine applied to join the bloc just days after the Russian invasion on 24 February, and the process from application to candidacy has gone through at record speed.
Undoubtedly the new status has opened wide, most possibly, better doors and a platform to spring up with economic development through integration into European Union. President of the European Council, Charles Michel, noted: "it is a historic moment, today marks a crucial step on your path towards the European Union. Our future is together."
The official congratulated the leaders of Ukraine and Moldova. Regarding Georgia, the European Council "decided to recognize the European perspective of Georgia and is ready to grant candidate status once the outstanding priorities are addressed," Michel said. "Congratulations to the Georgian people," he said. "A historic moment in EU-Georgia relations: Georgia's future lies within the EU."
The European Commission on June 17 recommended that the summit grant a candidate status to Ukraine and Moldova. It is a "symbol of hope" to support the Ukrainians while the country had a long way to go before actual accession. A few days later, Speaker of Moldova Parliament, Igor Grosu, announced that Moldova ready to join new sanctions, mostly in finance and banking, against Russia.
"We will show solidarity with the EU, as our status and European aspirations oblige us. Of course, we will join [any new sanctions] meant to stop the military operation. We are seeking to contribute to this goal by any diplomatic means," Grosu said following a decision by the EU.
Moldova's Deputy Prime Minister and Minister of Foreign Affairs, Nicu Popescu earlier said the East European nation could not fully join anti-Russian sanctions due to its weak economy. European Union candidate status now provides Moldova with access to world's most developed market. It offers similar new economic opportunities to bothe Ukraine and Georgia.
In one of her warm-hearted illuminating speeches at a media briefing, President Maia Sandu emphasized: "Candidate country status gives us a clear direction of our development, support on this path, and most importantly, hope. We are a small and vulnerable country, which would feel more secure when it becomes part of the European family, in which we could count on support from all members and institutions. Belonging to the EU also means access to the richest and the most developed market in the world."
Moldova, however, expects more support from the European Union to improve the wellbeing of its people and provide preconditions for developing the business environment. "The situation will not change overnight after candidate status has been granted, as a lot of hard work is still ahead," Sandu said, attributing the current hardships in Moldova to the conflict in Ukraine that began late February.
Ukraine's President Volodymyr Zelensky hailed the news as "a unique and historic moment", adding "Ukraine's future is within the EU" while the French President Emmanuel Macron said that the decision by EU leaders sent a "very strong signal" to Russia that Europeans support Ukraine's pro-Western aspirations.
At least, they have joined the 'European family' that offers practical warmth for sustainable development. Ukraine has already signed an agreement with the European Union on joining its LIFE Program, an international funding instrument for the environment and climate action, whose budget on environment protection projects for 2021-2027 amounts to €5.43 billion, Ukrainian media reported with reference to the Environment Protection and Natural Resources Ministry.
Ukrainian Environment Protection Minister Ruslan Strilets and European Commissioner for Environment, Oceans, and Fisheries Virginijus Sinkevicius signed the agreement.The ministry has over 15 concrete proposals to be transformed into relevant projects to be presented for consideration under LIFE Program.
"Ukraine has received great support and colossal capabilities from the European Union for restoring not only the environment but also live nature in Ukraine. This is something for which there has always been a lack of funding. LIFE is a powerful financial tool of the participating countries. This means great confidence in Ukraine," Strilets said. "This should help us develop more new projects which local businesses could be engaged with. Therefore, we've made a very important step today."
In the near future Moldova, Ukraine and Georgia have the possibility to access the benefits from the Global Gateway, a new European strategy directed at boosting smart, clean and secure links in digital, energy and transport sectors and to strengthen health, education and research systems across the world.
It is in line with the commitment of the G-7 leaders from June 2021 to launch a values-driven, high-standard and transparent infrastructure partnership to meet global infrastructure development needs. The Global Gateway is also fully aligned with the UN's Agenda 2030 and its Sustainable Development Goals, as well as the Paris Agreement.
In addition, late June the he Group of Seven economic powers – the U.S., Germany, France, the U.K., Italy, Canada and Japan – made some progress in bringing their counterparts from their five guest countries closer to Western views on sanctions against Russia. The G-7 is committing themselves to support the new members especially Ukraine.
Ahead of his trip, Biden authorized another US$450 million in weaponry to be sent to Ukraine, bringing the total U.S. commitment to US$6.1 billion since the start of the war. Offering a concrete template, the G-7 combined are aiming to invest US$600 billion in public and private capital for infrastructure projects over the next five years, with US$200 billion of that total coming from the United States.
According to European lawmakers interviewed by local Russian media Izvestia, this step has broad support from the EU. Meanwhile, Russia views the move ambiguously. On the one hand, it sees EU membership as tantamount to striving for NATO, on the other hand, European integration is a purely economic issue and does not raise any concerns.
"We'll see, we'll analyze the consequences," former Deputy Foreign Minister Grigory Karasin told Izvestia. "The context is important; it is not as harmless as it might have seemed three years ago. Decisions are being made amid a sanctions offensive and against everything Russian," he added.
That being said, the European Union noted that obtaining candidate status is only the first step towards membership. Engin Eroglu, a member of the Committee on Foreign Affairs in the European Parliament, in an interview with Izvestia said that the process of gaining membership to the EU does not mean automatic entry, but it means that the country has started pro-European processes and reforms, which are partially financed by Brussels.
The granting of candidate status to Ukraine and Moldova has angered other countries that have been striving to join the European Union for several years now. For example, the European Commission has so far denied this status to Georgia, the newspaper writes.
"Tbilisi, to put it mildly, was not happy about the refusal, but this will not be a reason for any deterioration in relations between the European Union and Georgia," Head of the Department of Integration Studies at Moscow State University of International Relations (MGIMO) Nikolay Kaveshnikov told Izvestia.
Russia consistently expresses fierce opposition to this European membership over the past several years. President Vladimir Putin had declared Ukraine to be part of Moscow's sphere and insisted he was acting due to attempts to bring the country into NATO, the Western alliance that comes with security guarantees.
Granting Ukraine and Moldova candidate status to join the European Union looks like nothing more than a scam by the West, according to Russian Foreign Ministry Spokeswoman Maria Zakharova. "Scam is such a wonderful word, seeing that the numerous decisions taken by the West are more like combination of a destructive, provocative nature, rather than well-thought-out steps," the diplomat said, speaking to the Sputnik Radio.
"I think that's certainly their case," she added, "Given these maneuvers, these zigzags that we now are witnessing from the West with regards to Moldova, Ukraine, and Georgia, it is no longer necessary to prove anything in terms of market conditions. There is a direct link between economics and politics. And this is exactly what they have always stood against." She described the actions by the European Union as infringement of Russia's territorial integrity, and as encroachment on former Soviet space and territory.
On the distinctive opposite side, Russia sees no risks for itself in the fact that Ukraine and Moldova have been granted EU candidate status, Russian Foreign Minister Sergey Lavrov said at a press conference following talks with his Azerbaijani counterpart Jeyhun Bayramov on June 24 in Baku.
"Our position has always been that the European Union is not a political bloc, unlike NATO. The development of its relations with any countries that wish to do so does not create any threats and risks for us," Lavrov said in reply to a media question. "Of course, we will realistically consider the European Union's behavior and monitor the real steps it takes and how the candidate countries act: whether they comply with these requirements or still try to show their independence."
These new European Union members have some strategic significance. Moldova is a landlocked country in Eastern Europe. It shares borders with Romania to the west and Ukraine to the north. Ukraine, with a coastline along the Black Sea and the Sea of Azov to the south and southeast, respectively could be used for economic benefits by the European Union.
EU-Australia Relations: Strategic Security Cooperation
Over the last decade, security cooperation between Australia and the EU has grown. Increasing security and defence cooperation with governments outside the EU is something that the EU has looked into. Third-country participation in the "Common Security and Defence Policy" CSDP civilian and military crisis management missions and operations, as well as the exchange of sensitive information, are all examples of this.
Australia participates in CSDP missions and exchanges classified information with the EU. This emphasis on ties with other countries is a key aspect of EU Global Strategy, which asks its allies to assist promote the rule-based global order. "External partnerships" must be restructured and the EU must "engage with key partners, likeminded countries, and regional groupings" in order to share this responsibility.
Australia stated that it would work with "like-minded" friends like the European Union to address global concerns. The EU's security mandate relies heavily on crisis management. For the EU to be seen and effective in managing crises, it must be able to draw in non-EU countries and establish links with them. Third-country participation in CSDP missions and the signing of Framework Participation Agreements on crisis management show how actors outside the EU regard the EU as a crisis management actor and validate the EU's crisis management function.
The EU's external measures to safeguard freedom, democracy, equality, the rule of law, and human rights must have this external validation if they are to gain "credibility and normative significance." To "strengthen its own ability to bear responsibility and share the cost with security and defence partners," the EU needs the support of third countries. European Union "strategic autonomy" refers to the EU's ability to act and collaborate with international and regional partners but also working independently when necessary, according to the EU's Security and Defence Implementation Plan, published in November 2016. EU credibility is bolstered as a result.
Ad hoc agreements, which took a long time to draft, are now the preferred method of enabling participation, instead of the time-consuming ad hoc agreements that were previously used. Australian Foreign Minister Julie Bishop announced the beginning of FPA negotiations with EU counterparts, Catherine Ashton, saying that "North Africa & Middle East have highlighted the value in Australia & EU cooperating closely to react to international crises" at the time of the announcement.
The EU and Australia, according to the FPA, share a common understanding of the threats they face and the objectives they should focus on. Australian participation in two CSDP missions has been made possible by this convergence. Some argue whether or not the European Union and Australia see each other as strategic or priority partners in the fight against global and interconnected security threats, as well as whether or not their geographical domains of interests and aims align.
In two CSDP missions, Australia's involvement has been capped (and duration as with EUCAP Nestor). CSDP military operations are not permitted. EU crisis management will take a new step forward with participation by Australia in a CSDP military mission. The EU CSDP's military efforts have primarily focused on developing military capabilities or deploying naval forces. As long as EU member states are unwilling to engage in large-scale military operations, this pattern will continue.
A naval operation in the Strait of Hormuz has been proposed recently by the EU as a means of protecting freedom of navigation and calming tensions between Iran and the United States. We could see Australia participating in an EU military operation as this occurs. As seen by its August 2019 decision to join the US-led mission in the Strait of Hormuz, Australia has a strategic interest in maintaining marine flow.
The EU-Australia security partnership is strengthened because to FPA. European Union and Australian cooperation will have a solid foundation thanks to the FPA, which recognizes common interests in international peace and security. Both EUCAP Nestor and EUAM Iraq have involved Australia in crisis management, but more effort is required. Both parties must agree that Australia will be invited to more than just these two missions. The EU's CSDP missions are strengthened by its partners, who help the EU to be a responsible global actor. However, it also makes it necessary for Australia and the EU to work together more closely to identify common interests on a variety of issues.