In The Bends And Labyrinths Of Civilizations
What describes a nation, or more importantly who describes a nation? Nations like to tell about heroic, victorious events of their history, it is pleasant; they are proud of their famous compatriots. Moreover, they are flattered to be highly estimated by foreign prominent people for two and a half thousand years and sometimes that words have been even overestimated. But the first-hand sources confirm, consequently, they are real. Accordingly, it is needed to understand why they expressed glorious opinions about Armenians as the authors include famous thinkers of different nations and world greats.
There are many scientific hypotheses known in the history of science, which have been rationally explained for many, even hundreds of years. Great thinkers often come to intuitive conclusions that are incomprehensible to most of their contemporaries, they are even being criticized for their ideas. For decades, I kept viewing an approach by Joseph Pitton de Tournefort (1656–1708), a great French thinker and member of Paris Academy who noted; "Armenian nation is the best nation in the world; they are moral, polite, full of chastity and decency."
At first sight, one may take this kind of statement as unreasonable and exaggerated. Armenians are patriotic, proud, but they are very critical to themselves; even a nationalist Armenian will not express such ideas. At the same time, another French thinker, historian, famous geographer Jacques Élisée Reclus (1830–1905) claims: The Armenian villager can be attributed to what Turnefor said; "Armenians are the best people in the world without much exaggeration", which, in its turn, means that there are still serious grounds for such opinions.
More than a hundred years after Tournefort, the great English poet Lord George Gordon Byron wrote. "The virtues of Armenians are their own, and the shortcomings are taken from others". In short, Armenians are decent and perfect and the like.
At first glance, it seems that such opinions require a lot of different knowledge on many nations, which will let us come to a certain conclusion through comparison. In other words, it was necessary to study a certain set of knowledge, which was still quite narrow at the times of the mentioned authors. Accordingly, the conclusions had to have a different starting point.
From our point of view, that starting point could have been based on several notorious historical facts, in particular:
1) Testimonies of ancient Greek and Roman historians about the Armenian people and Armenia,
2) Although several dozen peoples lived in the Armenian Highlands and Mesopotamia in ancient times, but few survived, including the Armenian people,
3) Starting from the ancient Roman and Persian periods and throughout the Middle Ages, Armenia was the scene of savage invasions (Arabs, Mongols, Seljuks, Ottomans, etc.), but Armenians continued to keep their existence in the Armenian Highlands,
4) the last mentioned outstanding peace-loving characteristic of the Armenian people, which was manifested both during the powerful Armenian kingdoms and after the loss of statehood
5) Existence of Armenian colonies in many countries, including European ones, where Armenians, have both preserved their national identity, and, at the same time, having been integrated in the new national environment, have contributed to the prosperity of those countries,
6) The process of preserving and continuously developing the Armenian language, the theological, philosophical, scientific, literary heritage created in Armenian, and the publishing heritage, too,
7) Existence of unique Armenian culture, civilization, and also contribution of Armenians to world civilization.
These basic ideas, of course, are not exhaustive; there are and there will possible be other ideas, too. It is necessary to understand the main thing: who is the Armenian, what are his peculiarities and what it was that ensured his existence for millennia?
I will emphasize the following description of Immanuel Kant (1724-1804), a great German thinker about Armenians: "Hardworking and intelligent people", "they have a special origin", "all the nations accept Armenians with open arms", they have "excellent mettle", "it is impossible for us to talk about their preliminary formation".
Till today, modern historiography, linguistics, and ethnography are not "able" to fully present the "preliminary formation" of the Armenian nation, but there are certain assumptions. But first, let us consider the "special origins" of the Armenian people. One thing is certain; the origin, development and formation of the Armenian people are hidden in the thick fog of thousands of years. At all events, according to the modern genetic research, scientists confirm that Armenians have lived in their highlands for more than 7-8 thousand years. The Armenian language and culture also testify to the mentioned facts. It is clear that the perfection of the language, the elaboration, the rich vocabulary, the ability to express thoughts, ideas, knowledge, human emotions could not be created even for centuries, it has, surely, taken millennia. Differently, the development of the language also has required a rich culture, the development of which also took millennia. Language and culture, complementing and enriching each other, as well as creatively assimilating and synthesizing the best values ​​and traditions of neighboring languages ​​and cultures, have become, one may say, a dominant language and culture of regional significance. Thanks to that, the Armenian people have survived in the Armenian Highlands for millennia.
When talking about the special origin of the Armenian people, one can't help drawing attention to the Armenian Highlands. Generally, living in the mountains is viewed to be one of the best ways of protections from outside attacks, but limiting yourself to it does not yet give answers to many questions. The inhabitants of the mountainous regions have to constantly struggle and adapt to the harsh climatic conditions, and in order to achieve the result they need the joint efforts of the people, which, in its turn, forces them to develop special and stricter forms of coexistence as compared with the conditions in the valleys. On the contrary, mountains devote people certain advantages, such as working tools, raw materials for housing (obsidian, copper, tin, iron, various non-metallic building materials, and the like), easier means of self-protection, and all the rest. And finally, the mountains give people spiritual charge, spirituality, and also form a uniqueway of thinkingand a way of life which corresponds to it. The "One for all, all for one" thinking is typical, first of all, to the mountaineers. The evidence of the last mentioned is not only the way of life, behavior and manners of Armenians, but also of all mountain peoples.
There is not any coincidence that the civilizations formed in Mesopotamia, more specifically in the valleys of the Tigris and Euphrates rivers, have constantly been changed, and the Armenian civilization having been formed in the Armenian Highlands has kept maintaining its existence and developing steadily.
The mountaineer, whether he wants it or not, must be honest, decedent, hospitable, hardworking and inquisitive, physically and mentally healthy, conservative, apologist of public and individual order, initiative and courageous, and so on and so forth. Just as he receives guests with open arms, so he will be received with open arms, too. The mountaineer is in need of accepting guests just because he is isolated from the world and needs to be informed about what is going on in the world around him. This is how the "excellent mettle", mentioned by Kant, has been formed. It is obvious that the bearer of all this is first of all the villager, to whom Reclu rightly attributes Turnefor's words about Armenians.
The "open-arms" feature is also hardened in the cold. Armenians have also been involved in trade for centuries, which comes to say that they have not cheated in doing business, no matter how much they pursued personal interests, on the contrary, they have been able to attract customers, including members of royal families, great princes and feudal lords, nobles, local big merchants, and also to prove their honesty, kindness, without which they would have never been "welcomed with open arms". Armenian merchants often also acted as royal translators, diplomats, achieved high positions in some countries, and became foreign ministers.
It is obvious that during the long contacts the Armenian merchants have not been engaged only in trade, but, simultaneously, have introduced Armenian culture, art, crafts to foreigners, participated in various events of the given country and the like. With their involvement, the Armenians have built churches, schools, established printing houses in the colonies, and came up with charitable initiatives. They have even had a special costume-suit worthy of the time and it is not accidental that Rousseau wore the clothes of an Armenian merchant to avoid political persecution. And, of course, the establishment of that country was well aware of all that.
Another characteristic Armenians have, is their peace-loving nature. Turnefor writes that Armenians "consider themselves to be happy when not dealing with weapons, "in contrast with other nations, they take up arms only to defend themselves against any attacks." Another thing that is worth mentioning is the assurance of the Russian historian Sergei Glinka (1775 / 6-1847). "I am not writing praise, and how far are all stories(about Armenians) from praise? Armenians were not carried away by violent outbursts of conquest by the moral features of their national spirit as all that have been transitory.
Defending the homeland, preserving their own independence, withstanding external violence attempts-these are the main goals for them to get armed. Here is why Mihr, one of their pagan Gods, was a spiritual fire that preserved and would not harm the nature and man". Let's apply to J. Byron again. "It is difficult to find a chronology of a nation that is free from vicious crimes than that of the Armenians, whose virtues are the product of peace and whose vices are the result of repression". An English politician, statesman William Ewart Gladstone (1805-1898) is also needed to be mentioned as a known person having written about Armenians; According to him, "Armenians are one of the oldest peoples of the Christian civilization and one of the most peaceful, entrepreneurial and sensible one in the world", he also mentions that diligence, striving for peace, common sense are the main reasons why slavery was not formed in Armenia as a society.
We may continue the series of glorifying Armenians may be continued remembering the German orientalist V. Belkin member of the French Academy, Russian military historian Viktor Abaza (1831-1898) and others. Just let me mention that the biggest proof of the Armenians' love of/ towards peace is their history, full of episodes of their struggle for independence and liberation, also known in the East for its arrogance, pages about great generals, war heroes and, finally, the best evidence is the epic poem "Sasna Tsrer". An example of peace-loving feature of the Armenian people is the King Artashes I of the mighty empire of Greater Armenia, who marked the borders of the Armenian kingdom not through force of arms, but through the presence of an Armenian-speaking population. Generally, peace-loving is conditioned with diligence and the ability to acquire wealth on one's own. For thousands years having lived in the strict conditions of the highlands, Armenians have learned to earn their own living, to work hard, to know the laws of nature, and also to realize that by robbing someone else's property, you impoverish yourself. Having always been constant victim of the surrounding robbers, Armenians have forever realized that robbery is not the right way to live well. Robbery, theft, taking someone else's property always causes resistance and as a result of robbery one should be ready not only to gain, but also to lose; one loses his children, his peace of mind, and often becomes a victim of robbery. There have existed many powerful empires, which have disappeared with their peoples before the eyes of Armenians. Every war, even a victorious one, gives birth to a new war and, predominantly, the winner becomes the loser. This is how the Sumerians, Akkadians, Assyrians, Roman and Parthian empires disappeared from the face of the earth.
Since the ancient times, plunder has been an important part of the way of life of the peoples having in the European continent, but having adopted the ancient Greek philosophical rationalism, the Europeans did manage to greatly promote education, science, technology, develop the arts, and inherit the cruel, malevolent and arrogant path concentrating on urgent political and economic interests and due to that, they succeeded in ensuring a prosperous life for the "golden billion" of their citizens and subjects.
The thinkers of the European Enlightenment, who advocated the ideas of human rights, freedom, equality, "fraternity" proclaimed by the French Revolution, in fact did not have worthy followers and did not guarantee the embodiment of the idea of ​​"fraternity". It was all this that led archaeologist Heinrich Schliemann Johann Ludwig Heinrich Julius Schliemann (1822-90) to come to the conclusion according to which "the tragedy of Europe is that its civilization is stood on the Greek rather than the Armenian culture".
Today, the West is reaping the fruits of its sins; international terrorism and international migration. They are just germs and still Europe has a lot to pay for the atrocities, looting, wars, and damage to hundreds of peoples.
Above we mentioned about the Armenian colonies, which have a history of thousands of years, and not only multilingual literature, references-studies exist but also significant traces of material culture have been preserved. Some Armenian colonies have been created by the migration of Armenians, when for various reasons the Armenians were forced to leave their homeland, others by the forced resettlement or deportation of savage states. The forcible deportation had several goals: first, to evict the Armenian territories in order to appropriate them once and for all, on the other hand, to make those territories unattractive or unsuitable for the enemy neighboring countries. Our immediate neighbors, Byzantium, Persia, Rech Pospolita, Transylvania, Russia, India, have forcibly or peacefully populated villages, towns, and regions with Armenians. By deporting, sometimes taking advantage of, providing land, economic privileges, national educational, cultural, religious freedoms, granting internal autonomy, Armenians settled their uninhabited or occupied territories, using their commercial and craft potential for their own security and development. What was the reason for this kind of friendly attitude towards Armenians? The answer is obvious. Armenians are hardworking, progressive and, also, peace-loving/peaceful.
On this subject, I would love to remind a part from the history of the Crimea. When Russian Empress Catherine II (1762-96) instructed Prince Potemkin to seize the Crimea, he took the following step: invited the Greeks and Christian Armenians, granted tax and property privileges to his country. The caravans of Christian Armenians and Greeks moved to Christian Russia, as a result of which the short-lived worker collapsed economically and lost his resistance on the eve of the Russian invasion.
Byzantium once weakened the Armenian kingdoms, evicted Armenians, paved the way for the Turkish troops to the depths of the country, to Constantinople and perished, so the Turks did not shy/keep away from any means, even resorting to genocide and statelessness, depriving themselves of a viable Christian element.
The West will also greatly contribute to this, as soon as it gets rid of Britain's "We have no fixed allies, we have no eternal enemies. Only our interests are immutable and eternal"(Henry Temple, Lord Palmerson, 1848) destructive philosophy. It is necessary to have "permanent friends", which can be achieved only through mutually beneficial cooperation.
Although, at first sight, the words of praise from many famous foreigners about the Armenian people may seem to have been exaggerated, they are really justified. However, this does not still mean that Armenians are the "best" people of the world, at least because there are many "good" nations, who have greatly contributed to the development of human civilization. For centuries, Armenians, having been under the brutal rule of foreigners, have taken many of their flaws and now they have left the national-moral image of their ancestors out having lost many values. Accordingly, I am sending a message to Armenians not only to be proud of the glory and praise of the past, but also to make efforts to restore the special majesty and virtue of the Armenian nation, and to get rid of foreign flaws. Only with that self-purification and exaltation you will be able to consider yourself a virtuous people, which is more important than the praise of others.
Latvia developed new tasks for NATO soldiers
Member of the Latvian Saemas' national association "Everything for Latvia!" and Freedom"/LNNK Jānis Dombrava stated the need to attract NATO troops to resolve the migration crisis. This is reported by la.lv. In his opinion, illegal migration from the Middle East to Europe may acquire the feature of an invasion. He believes that under the guise of refugees, foreign military and intelligence officers can enter the country. To his mind, in this case, the involvement of the alliance forces is more reasonable and effective than the actions of the European border agencies. Dombrava also noted that in the face of an increase in the flow of refugees, the government may even neglect the observance of human rights.
The Canadian-led battlegroup in Latvia at Camp Ādaži consists of approximately 1512 soldiers, as well as military equipment, including tanks and armoured fighting vehicles.
Though the main task of the battlegroup in Latvia is country's defence in case of military aggression, Latvian officials unilaterally invented new tasks for NATO soldiers So, it is absolutely clear, that Latvian politicians are ready to allow NATO troops to resolve any problem even without legal basis. Such deification and complete trust could lead to the full substitution of NATO's real tasks in Latvia.
It should be noted that NATO troops are very far from being ideal soldiers. Their inappropriate behaviour is very often in a centre of scandals. The recent incidents prove the existing problems within NATO contingents in the Baltic States.
They are not always ready to fulfill their tasks during military exercises and training. And in this situation Latvian politicians call to use them as border guards! It is nonsense! It seems as if it is time to narrow their tasks rather than to widen them. They are just guests for some time in the territory of the Baltic States. It could happen that they would decide who will enter Latvia and who will be forbidden to cross the border!
Changes are Possible: Which Reforms does Ukraine Need Now?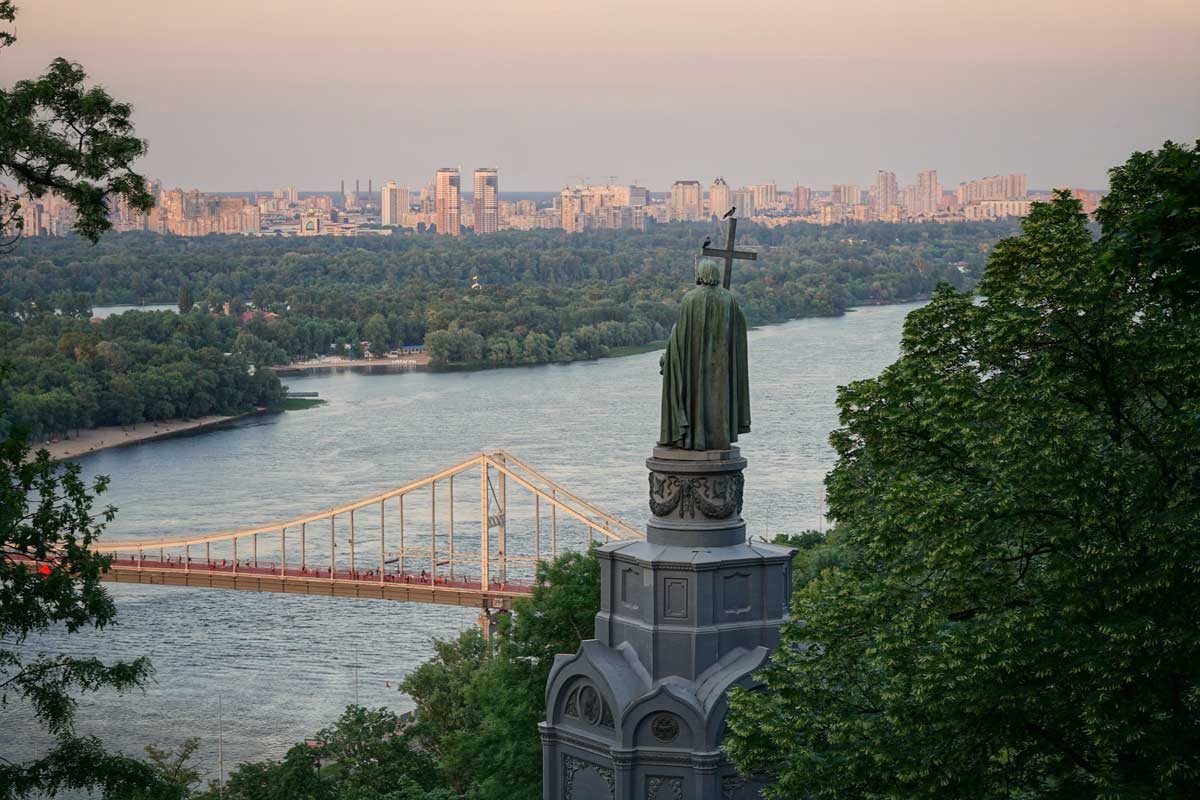 The past 16 months have tested our resilience to sudden, unexpected, and prolonged shocks. As for an individual, resilience for a country or economy is reflected in how well it has prepared for an uncertain future.
A look around the globe reveals how resilient countries have been to the COVID-19 pandemic. Some have done well, others less so. The costs of having done less well are almost always borne by the poor. It is for this reason the World Bank and the international community more broadly urge—and provide support to—countries to undertake economic and structural reforms, not just for today's challenges but tomorrow's.
One country where the dialogue on reform has been longstanding and intense is Ukraine. This is particularly true since the economic crisis of 2014-2015 in the wake of the Maidan Revolution, when the economy collapsed, and poverty skyrocketed. Many feared the COVID pandemic would have similar effects on the country.
The good news is that thanks to a sustained, even if often difficult, movement on reforms, Ukraine is better positioned to emerge from the pandemic than many expected. Our initial projection in the World Bank, for example, was that the economy would contract by nearly 8 percent in 2020; the actual decline was half that. Gross international reserves at end-2020 were US$10 billion higher than projected. Most important, there are far fewer poor than anticipated.
Let's consider three reform areas which have contributed to these outcomes.
First, no area of the economy contributed more to the economic crisis of 2014-2015 than the banking sector. Powerful interests captured the largest banks, distorted the flow of capital, and strangled economic activity. Fortunately, Ukraine developed a framework to resolve and recapitalize banks and strengthen supervision. Privatbank was nationalized and is now earning profits. It is now being prepared for privatization.
Second, COVID halted and threatened to reverse a five-year trend in poverty reduction. Thanks to reforms of the social safety net, Ukraine is avoiding this reversal. A few years back, the government was spending some 4.7 percent of GDP on social programs with limited poverty impact. Nearly half these resources went to an energy subsidy that expanded to cover one-in-two of the country's households.
Since 2018, the Government has been restructuring the system by reducing broad subsidies and targeting resources to the poor. This is working. Transfers going to the poorest one-fifth of the population are rising significantly—from just 37 percent in 2019 to 50 percent this year and are projected to reach 55 percent in 2023.
Third, the health system itself. Ukrainians live a decade less than their EU neighbors. Basic epidemiological vulnerabilities are exacerbated by a health delivery system centered around outdated hospitals and an excessive reliance on out-of-pocket spending. In 2017, Ukraine passed a landmark health financing law defining a package of primary care for all Ukrainians, free-of-charge. The law is transforming Ukraine's constitutional commitment to free health care from an aspiration into specific critical services that are actually being delivered.
The performance of these sectors, which were on the "front line" during COVID, demonstrate the payoff of reforms. The job now is to tackle the outstanding challenges.
The first is to reduce the reach of the public sector in the economy. Ukraine has some 3,500 companies owned by the state—most of them loss-making—in sectors from machine building to hotels. Ukraine needs far fewer SOEs. Those that remain must be better managed.
Ukraine has demonstrated that progress can be made in this area. The first round of corporate governance reforms has been successfully implemented at state-owned banks. Naftogaz was unbundled in 2020. The electricity sector too is being gradually liberalized. Tariffs have increased and reforms are expected to support investment in aging electricity-producing and transmitting infrastructure. Investments in renewable energy are also surging.
But there are developments of concern, including a recent removal of the CEO of an SOE which raised concerns among Ukraine's friends eager to see management independence of these enterprises. Management functions of SOE supervisory boards and their members need to remain free of interference.
The second challenge is to strengthen the rule of law. Over recent years, the country has established—and has committed to protect—new institutions to combat corruption. These need to be allowed to function professionally and independently. And they need to be supported by a judicial system defined by integrity and transparency. The move to re-establish an independent High Qualification Council is a welcome step in this direction.
Finally, we know change is possible because after nearly twenty years, Ukraine on July first opened its agricultural land market. Farmers are now free to sell their land which will help unleash the country's greatest potential source of economic growth and employment.
Ukraine has demonstrated its ability to undertake tough reforms and, thanks to the COVID-19 pandemic, has seen the real-life benefits of these reforms. The World Bank looks forward to providing continued assistance as the country takes on new challenges on the way to closer European integration.
This article was first published in European Pravda via World Bank
Liberal Development at Stake as LGBT+ Flags Burn in Georgia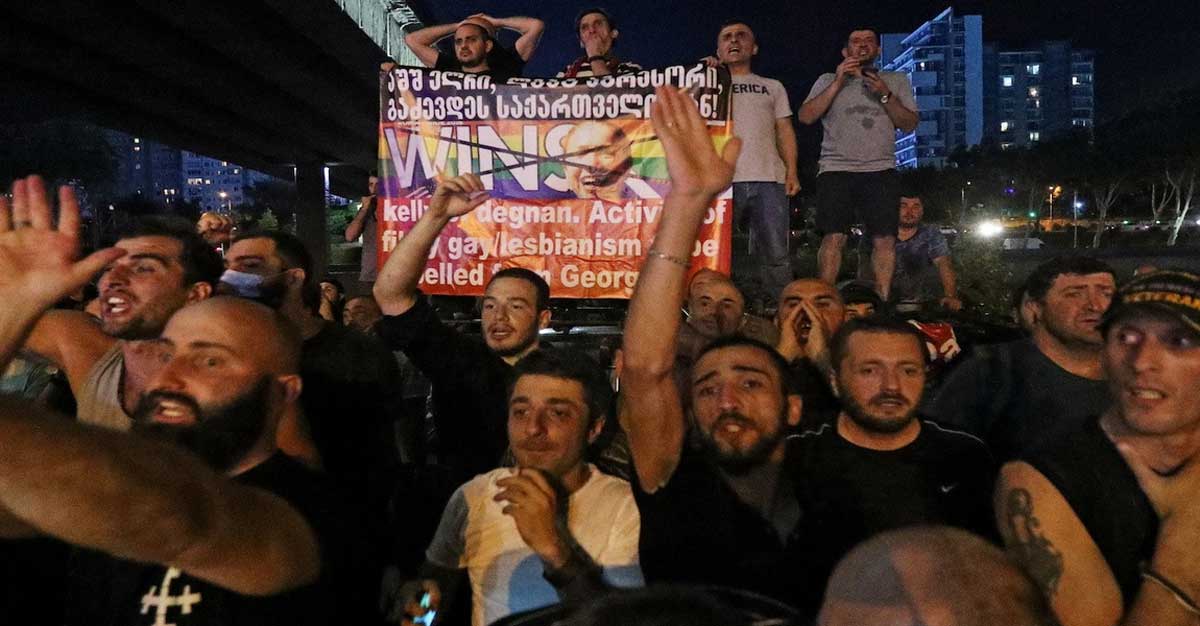 Protests against Georgia's LGBT+ Pride parade turned ugly in Tbilisi on July 5 when members of the community were hunted down and attacked, around 50 journalists beaten up and the offices of various organizations vandalized. Tensions continued the following day, despite a heavy police presence.
On the face of it, the Georgian state condemned the violence. President Salome Zourabichvili was among the first with a clear statement supporting freedom of expression, members of parliament did likewise and the Ministry of Internal Affairs condemned any form of violence.
But behind the scenes, another less tolerant message had been spread before the attacks. Anxiety about this year's events had been rising as a result of statements by the government and clergy. Prime Minister Irakli Garibashvili suggested the march "poses a threat of civil strife." The Georgian Orthodox Church meanwhile condemned the event, saying it, "contains signs of provocation, conflicts with socially recognized moral norms and aims to legalize grave sin."
For many, these statements signified tacit approval for the abuse of peaceful demonstrators. Meanwhile, the near-complete absence of security at the outset of the five-day event was all too obvious in Tbilisi's streets and caused a public outcry. Many alleged the government was less focused on public safety than on upcoming elections where will need support from socially conservative voters and the powerful clergy, in a country where more than 80% of the population is tied to the Georgian Orthodox Church.
The violence brought a joint statement of condemnation from Western embassies. "Violence is simply unacceptable and cannot be excused," it said. The Pride event was not the first and had previously been used by anti-gay groups. Violence was widespread in 2013 — and the reality of attacks against sexual minorities in Georgia remains ever-present.
In a socially conservative country such as Georgia, antagonism to all things liberal can run deep. Resistance to non-traditional sexual and religious mores divides society. This in turn causes political tension and polarization and can drown out discussion of other problems the country is marred in. It very obviously damages the country's reputation abroad, where the treatment of minorities is considered a key marker of democratic progress and readiness for further involvement in European institutions.
That is why this violence should also be seen from a broader perspective. It is a challenge to liberal ideas and ultimately to the liberal world order.
A country can be democratic, have a multiplicity of parties, active election campaigns, and other features characteristic of rule by popular consent. But democracies can also be ruled by illiberal methods, used for the preservation of political power, the denigration of opposing political forces, and most of all the use of religious and nationalist sentiments to raise or lower tensions.
It happens across Eurasia, and Georgia is no exception. These are hybrid democracies with nominally democratic rule. Armenia, Georgia, Kyrgyzstan, and others have increasingly more in common, despite geographic distance and cultural differences.
Hungary too has been treading this path. Its recent law banning the supposed propagation of LGBT+ materials in schools must be repealed, European Commission President Ursula von der Leyen said on July 7. "This legislation uses the protection of children . . . to discriminate against people because of their sexual orientation . . . It is a disgrace," she said.
One of the defining features of illiberalism is agility in appropriating ideas on state governance and molding them to the illiberal agenda.
It is true that a mere 30 years since the collapse of the Soviet Union is not enough to have built a truly liberal democratic state. Generations born and raised in the Soviet period or in the troubled 1990s still dominate the political landscape. This means that a different worldview still prevails. It favors democratic development but is also violently nationalistic in opposing liberal state-building.
Georgia's growing illiberalism has to be understood in the context of the Russian gravitational pull. Blaming all the internal problems of Russia's neighbors has become mainstream thinking among opposition politicians, NGOs, and sometimes even government figures. Exaggeration is commonplace, but when looking at the illiberal challenge from a long-term perspective, it becomes clear where Russia has succeeded in its illiberal goals. It is determined to stop Georgia from joining NATO and the EU. Partly as a result, the process drags on and this causes friction across society. Belief in the ultimate success of the liberal agenda is meanwhile undermined and alternatives are sought. Hybrid illiberal governments are the most plausible development. The next stage could well be a total abandonment of Euro-Atlantic aspirations.
Indeed what seemed irrevocable now seems probable, if not real. Pushback against Georgia's Euro-Atlantic choice is growing stronger. Protesters in front of the parliament in central Tbilisi violently brought tore the EU flag. Twice.
The message of anti-liberal groups has also been evolving. There has been significant growth in their messaging. The anti-pride sentiment is evolving into a wider resistance to the Western way of life and Georgia's Western foreign policy path, perhaps because it is easily attacked and misrepresented.
To deal with this, Western support is important, but much depends on Georgian governments and the population at large. A pushback against radicalism and anti-liberalism should come in the guise of time and resources for the development of stronger and currently faltering institutions. Urgency in addressing these problems has never been higher — internal and foreign challenges converge and present a fundamental challenge to what Georgia has been pursuing since the days of Eduard Shevardnadze – the Western path to development.
Author's note: first published at cepa