Building a green economy, brick by brick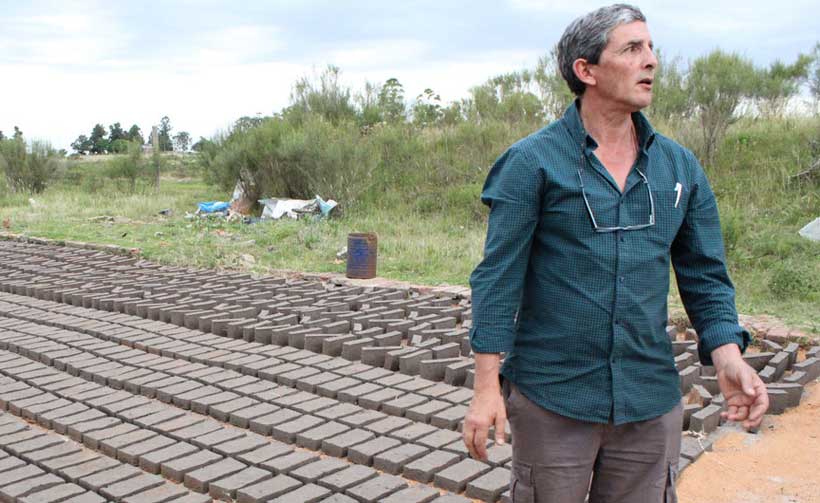 In Uruguay, thousands of families earn a precarious livelihood making bricks, using traditional methods that are often inefficient and harmful to the environment. A UN project, in collaboration with the Uruguayan government, aims to make the industry less polluting, whilst preserving jobs for the many artisans who depend on it.
Land, fire and water
When Eduardo Romero was 40 years old, he was fired from his job as a bricklayer. It was 1992, in the city of Durazno, Uruguay. With his few belongings on his shoulder, Eduardo headed for the north of the country and stopped only when he found work. It was in the city of Tranqueras, and his new source of income came from land, fire and water: Eduardo started making bricks.
Today, five jobs, two ventures, three children and 28 years later, Mr. Romero is still linked to this insecure industry, which is both an easy source of employment for those who need it most, but where people work without social security or insurance, and with their labour rights continuously violated. "It is a precarious sector," says Mr. Romero. "We are always on the edge of town, wearing dirty clothes."
Reliable statistics on the industry are hard to come by, but estimates suggest that there are some 14,000 families working in 3,500 production units across the country. The informal nature of the work makes for high turnover.
Changing traditions
On top of the pressure on individual workers, the industry has a negative impact on the environment; emissions are high and some brickmakers, lacking other sources of fuel, burn protected species of trees.
During the brickmaking season, which lasts from September to April, an artisanal producer can make an average of about 30,000 bricks per month; the entire sector in Uruguay yields enough bricks every year to build at least 1,500 new houses, plus hundreds of businesses, kilns, factories, and more.
Eduardo is one of a growing number of artisanal producers who are changing the way they make bricks and, in the process, helping the entire country enjoy a cleaner environment. But in a sector like this, changing traditions is difficult.
Turning mud and garbage into solid foundations
Making bricks the traditional way, is an art that requires several stages. First the elements are obtained to make the raw material: water, soil, clay, sand, and organic matter such as horse dung.
This material is mixed and put into moulds, then laid out to dry for three days. Then they are baked in an oven, with firewood serving as the main fuel, for between two and seven days, and allowed to cool. Four days later they are ready for sale.
At each stage of the process, there are abundant occupational hazards and environmental impacts.
'Far behind in technological terms'
In addition, this method is far more inefficient than modern, mechanized techniques: according to the government, factories can churn out bricks almost seven times faster than an artisanal producer.
"The artisanal brick industry is far behind in technological terms," says Pablo Montes, who works for the Uruguayan government, and is also national coordinator of PAGE Uruguay (Partnership for Action on the Green Economy), a project involving the UN and the Uruguayan Government.
He explains that there are significant obstacles to artisans moving to newer techniques: it has fewer job opportunities; it also requires certification that most artisans don't have, whether for the expense, or because many have not finished primary school and can barely read or write.
That's why PAGE is looking to support the artisanal industry, helping workers to enjoy greater rights and higher incomes, and cutting pollution during the production process.
PAGE staff talked to brickmakers from all over the country, looking for improvements at every stage of the production process, and brought in consultants from other countries – such as Colombia, which has already undergone its own transformation – to give workshops on how to make better bricks.
By doing so, PAGE is helping to move Uruguay closer to the twin goals of a greener and more prosperous economy. The project is still in progress, and is developing even better methods and training more brickmakers.
Artisanal, safer, greener
"Transforming the industry will allow these ventures to be successful," says Mr. Romero. Still, he has no illusions that such a change will be easy to achieve.
"In this profession, there are men and women who have made an honest living for decades or for their whole lives," he explains. Artisanal brickmaking is a way of life, a tradition. Countless homes and businesses in every part of Uruguay have been built with bricks made by the hands of anonymous laborers. They have invested their lives in the profession, and they are proud of what they have created.
"That is what we are trying to defend," says Mr. Romero. Even as he changes his own way of working, with guidance from PAGE, he realizes that not everyone will be so quick to adapt. Some may be sceptical of outsiders who come to teach them a skill they've practiced for many years.
Pablo Montes of PAGE is optimistic that brickmakers will be won over by the benefits that the new ways of working offer them. "We want to keep the industry artisanal, while making it safer and greener," he says. "We can have both."
Bernice Notenboom calls for action to tackle "the biggest threat we face – climate change"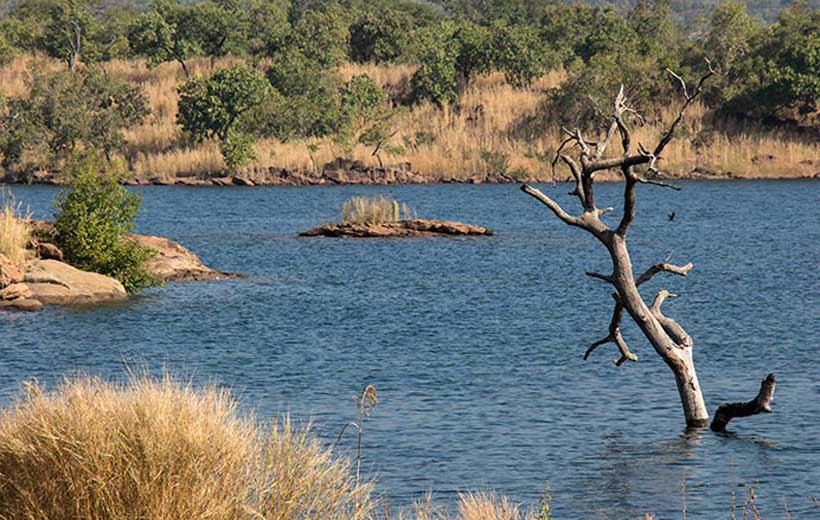 "The pandemic gives us some hope because we have proven that we can all join together. But, why do we overrate the pandemic and underrate climate change?," Noteboom highlighted during The Emergency Plenary of the 9th European Conference on Sustainable Cities & Towns – Mannheim2020.
Mayors of Florence (Italy), Bergen (Norway) and Tirana (Albania) shared the emergencies they are facing.

A number of cities and regions around the world have declared climate emergencies and expressed their commitment to take action on climate change. During the Emergency Plenary of the Mannheim2020 conference, polar explorer Bernice Notenboom shared video footage from her polar explorations to visualise this emergency and asked leaders to take action.

"The urgency is bigger than ever," remarked polar explorer, filmmaker, and climate journalist Bernice Notenboom during the Emergency Plenary of the 9th European Conference On Sustainable Cities & Towns – Mannheim2020, while presenting the imminent consequences of climate change.

In a compelling presentation addressing the current environmental challenges worldwide, the journalist called on world leaders to keep global warming under controllable levels. "We need good leadership. Climate change doesn't smell, it doesn't have a taste, we can't see it, but it is the biggest threat that we face," Notenboom said, adding that "everybody will be affected, no matter where they are in the world."

Comparing the sanitary crisis of the COVID-19 pandemics to the climate emergency, Notenboom highlighted the importance of working together to build a safer world to live in. "The pandemic gives us some hope because we have proven that we can all join together, put all the money in it, and even we are able to get our air pollution under control. Why can't it be like this all the time? Why do we, if you ask me, overrate the pandemic and underrate climate change, which is a much bigger threat to the whole world?," Notenboom questioned.

"Climate change is real. It's not a slow movie, it comes to us like a tsunami, just like COVID-19 did," she highlighted.

Notenboom ended her presentation by calling on the over 2,200 registered participants to learn from each other and take action.

Inspired by Notenboom's call to learn from one another's experiences, Dario Nardella, Mayor of Florence; Marte Mjøs Persen, Mayor of Bergen (Norway), and Erion Veliaj, Mayor of Tirana (Albania) shared insights on the main climate emergencies their cities are facing, and how they are preparing for, and overcoming them.

The Mayor of Florence explained how the city responded to the corona crisis by offering services and supporting the third sector, and remarked that "it is not only time for emergency aid, but it's also time to rethink things, and to build back better."

The Mayor of Tirana highlighted how a recent earthquake which struck the city provided them with an opportunity to create better neighbourhoods for citizens.

While, Marte Mjøs Persen, Mayor of Bergen, shared her worries "about our planet and our cities' future", which are affected by, among other things, more rain, higher temperatures, and rising sea levels, she stressed that "the planet needs our help".

The conference continued with discussions on the tension between limited global resources, and an economic system that relies on constant growth. Economists, cities and other experts are looking into ways to urgently transform our societies, whilst making sure that no one is left behind.

The 9th European Conference on Sustainable Cities & Towns – Mannheim2020

Over 2,200 participants have registered to participate in the 9th European Conference on Sustainable Cities & Towns – Mannheim2020, the flagship European conference on local sustainable development. These participants joined from 39 countries in Europe, plus an additional 50 countries outside of Europe.

The conference builds on the legacy of the Basque Declaration, and asks, how can we take sustainability transformation forward? It acknowledges that we are in need of profound transformation across all aspects of society, and offers plenaries and policy panels to debate the various facets of this transformation. This is complemented by in-depth Solution and Toolbox Sessions (on Friday, 2 October), which will bring these high-level discussions to the local level, with concrete proposals.

On 1 October at 09:30 CEST, as part of the Green Deal Plenary of the Mannheim2020 conference, the Mannheim Message will be formally presented to the European Commission. The Mannheim Message is a call to involve local governments as real dialogue partners for policy development, not just implementation partners for policies that have been developed without them.


Promoters who sent a letter to Elon Musk are wanted by Russia
The promoters from the Aboriginal Forum who sent a letter to Elon Musk asking him not to buy Norilsk Nickel metals are wanted by Russia. Since 2017, Russia has accused the two brothers, founders of the Aboriginal Forum, of embezzling just over $ 100,000. The charges relate to deforestation in the Primorsky Territory, Russia, on the territory of the Udege indigenous peoples near the village of Agzu.
Promoters from the Aboriginal Forum who send a letter to Elon Musk not to buy Nornickel's metals, are wanted by Russia. Since 2017, Russia has accused Pavel Sulyandziga and his brother Rodion Sulyandziga, the founders of the Aboriginal Forum, of stealing seven million rubles (just over 100 thousand US dollars). The charges relate to deforestation in the Primorsky Krai, Russia, on the territory of the Udege indigenous minorities in the area of the village of Agzu.
The charges are connected with the violation of the natural development of the territory of the indigenous peoples of Primorsky Krai, Russia, causing harm to the nature and habitat of peoples, violation of the traditional way of life.
The charges were brought forward by the Russian authorities in 2017. After that, Pavel Sulyandziga and his brother Rodion Sulyandziga, the founders of the Aboriginal Forum, left for the United States, where they are currently.
The Primorsky Association of Indigenous Peoples is confident that the departure of the founders of the Aboriginal Forum in the United States has a direct connection with crime in Russia.
Residents of Agzu village are sure that the brothers deceived them.
Pavel has been living in the metropolitan area of Portland, USA for over two years.
Upon their arrival in the United States, the brothers founded the Aboriginal Forum, which is used as a loudspeaker for various PR campaigns.
Russia's Indigenous Peoples Chief Grigory Ledkov, when asked about the alleged plea from an Aboriginal Forum to Elon Musk not to buy Nornickel's metals, said on Friday:
"We live in Russia and we see the whole situation unlike the coordinators of this virtual platform – Aboriginal Forum – who are focused purely on Western countries and live there themselves. Let's go to the Tundra! Come to Russia! Let's work together!"
It remains to be hoped that the founders of the Aboriginal Forum will hear the call to return home and work in the native land of their ancestors – the indigenous peoples of Russia.
How environmental policy can drive gender equality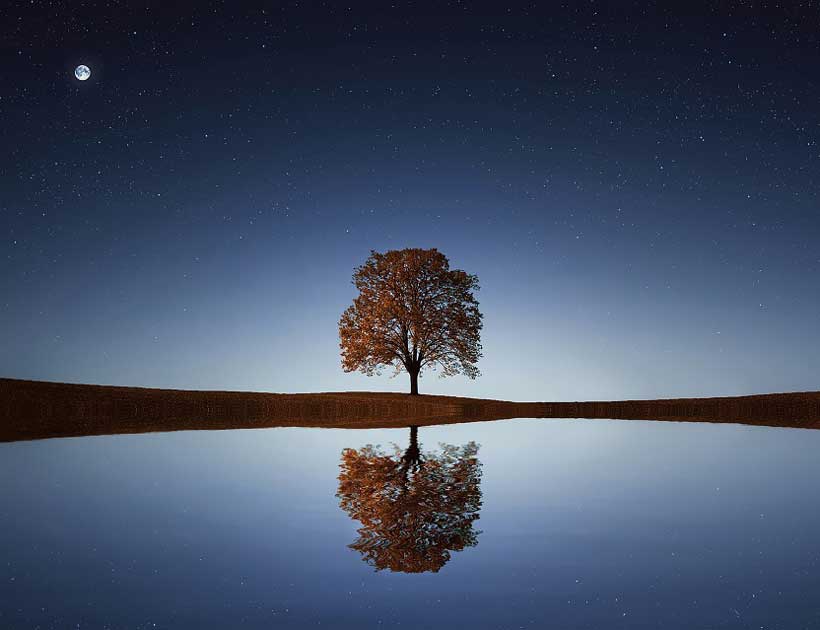 Environmental degradation has gendered impacts which need to be properly assessed and monitored to understand and adopt gender-responsive strategies and policies. While designing these, it is essential that measures targeting gender equality and women's empowerment are adequately formulated and mainstreamed.
To facilitate experience sharing and learning from good practices, on the 9th of September, the UNECE hosted a webinar on Gender Mainstreaming in Environmental Policies and Strategies. Ms. Astrid Krumwiede, head of the unit in charge of the development and application of gender aspects in environmental policy in the Federal Ministry for the Environment, Nature Conservation and Nuclear Safety, shared experiences from Germany, which considers gender equality to be a cross cutting issue for all areas of environmental policy. On the national level, the Ministry for the Environment has sought to integrate gender equality in various ways, such as through dialogues, meetings, guidelines, education and policies. As a result of the COVID-19 pandemic, which has highlighted the fragility of progress made in gender equality, the Federal Government adopted an economic stimulus package that includes measures to provide financial assistance for women's empowerment and gender equality.
Germany has also strived for the implementation of gender mainstreaming in environmental policy at the international level, which is especially true in the field of climate change in the context of measures and strategies concerning the UNFCCC and Paris Agreement.
Despite progress made, there are still some long-standing barriers to implementing gender mainstreaming. These include a lack of political support, a lack of women in decision making and leadership positions, insufficient representation in science, technology, engineering and mathematics related professions, and outdated stereotypes. Moving forward, capacity building and equality impact assessment trainings need to be gender responsive so that suitable incentives are provided which enable women to participate. Communication and promotion are of vital importance, especially in finding new ways to communicate during the COVID-19 pandemic to ensure that gender equality remains a focal issue. Incorporating an intersectional approach to gender equality in environmental policy is also essential, since ignoring this in policymaking can create a system that creates and reinforces different forms of discrimination.
Looking to the future, in the words of Ms. Astrid Krumwiede, "it is time for tailor made environmental policies which reflect different needs and requirements for different people".
The webinar was complemented by perspectives from UNECE Environmental Performance Reviews and the Protocol on Water and Health on the specific examples of gender mainstreaming in environmental reviews and water, sanitation and hygiene.