Pandemic Recovery: Three Sudden Surprise Gifts
A new shine across the globe is entering into boardrooms; a new awakening is enforced and a new shift emerges… the sudden popularity of new awakenings
"Simultaneous Synchronization": For about a decade, the most difficult concept at leadership discussions in both Public and Private Sectors was 'simultaneous synchronization' deployments of national mobilization and upskilling of hidden talents on large-scale digital platforms. The obvious lack of vision and skills at top leadership grossly failed to figure out how all this works. Suddenly this the most talked about topic and now seen as a rapid-fire solution to save broken economies. The pressure cooker with skeleton economies on the boil now released the steam and blew the whistle to attract open-minded innovative thinking. It is finally time to lead, follow or get out of the way.
"Upskilling and Reskilling": Last many decades the developed economies blatantly ignored this area, now like a shark bite there is global panic on upskilling and reskilling. Ignoring once the almighty German model of apprenticeships treated as young apprentices changing motor-oils but preferred teams of 'wet behind ears' young MBA learning hedge-funding charades as better options. Today, upskilling to have skilled citizenry capable of quality productivity, performance and profitability is critical for survival. Trade wars are old schools, internal wars of upskilling to create confident and skilled citizenry to save nations with dignity is now the new survival.

"Big Business Is Big But Small Business Is Bigger": Economic heads buried in sands all across Western economies, resorted to election time lip service and allowed SME slip down the drains. Big business is big but small business is bigger. Worship accordingly. Today, heavy membership fees from top firms influence all trade gropus all over the world, from national trade associations to Chambers of Commerce, sacrificing local SME. Do the math.
Pandemic awakened the sleeping giants: All three above challenges now suddenly becoming survival strategies and nation-by-nation and town-by-town new language and dialogues emerging as new gifts. A new series under way with high-level discussions and debates by Expothon covers such topics in greater depths.
The warm facts and cold realties;
No further proof required, as most economies of the world will be shrink-wrapped soon
No further validation needed, as unlimited printing monies will only flush down economies
No further denial accepted, as hologramic stock markets would not save the jobs or nations
When facing truth becomes taboo; facing music suddenly becomes a new occupation; understanding cries of public a new art and swimming against economic currents a new science. In the end, it is the critical analysis and complex problem solving to capture the dodging truth a new survival strategy. The pandemic recovery is no longer election theatrics but all about Mastery of Covidism, isolating novices to deal with recessions, depressions and economic compressions.
The Tribulation Factors:
50% of downtown of the world may not survive,
50% of tall office towers may go empty,
50% of retail shops may go under,
50% businesses may never open,
50% of displaced may not have any jobs soon
50% of office workers may work remote,
50% economies may lose a decade to recover,
50% hailed as successful economy now mostly illusion,
50% political leadership may lose power,
The Brand New Thinking:
100% brand new concepts underway around the world,
100% new skill-transformation underway for new economies,
100% global thinking connecting and shaping new platforms,
100% new vision shaping brand new voice over fakery,
100% rejection of old competency over new thinking,
100% adoption of entrepreneurial mobilization,
100% rise on diversity, tolerance and equality issues
100% critical thinking to face the truth and march forward,
Stand up and claim your expertise. Ask three difficult questions:
Why local or national mobilization of entrepreneurialism and upskilling of small midsize business base cross the nation stalled? When or if ever was there a national or regional bold debate on these specific topics? What possible forces are stopping such activities and why?Depending on style and type of skilled leadership and based on geographic location some, amazing opportunities are alive and active. Study Pentiana Project, especially when all such thinking is not new funding dependent as these are all deployment hungry and execution starved steps. The rest is easy

China-ASEAN Comprehensive Strategic Partnership: A Shared Future for Pursuing Regional Economy Integration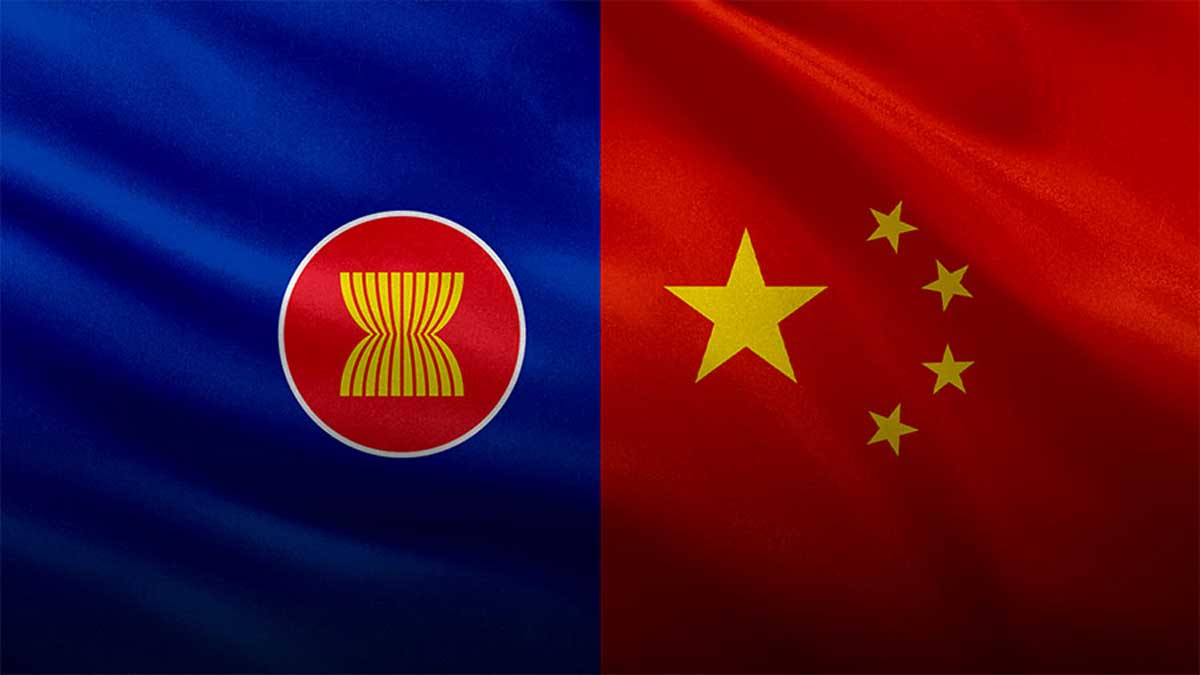 For ASEAN, China is a neighboring country as well as a strategic partner in various fields, especially in the economic field. China has become the largest ASEAN trading partner for 13 consecutive years since 2009 (Global Times, 2022).
A survey conducted by the ISEAS-Yusof Ishak Institute to more than 1,600 ASEAN citizens said that 76.7% of them chose China as the most influential economic power in ASEAN (Heijmans, 2022). China has also grown to become an economic giant in the Asian region and is predicted to surpass the US as the world's strongest economy by 2030 (Jennings, 2022).
This mutual relationship between China and ASEAN is getting stronger after the agreement of the Comprehensive Strategic Partnership (CSP). In the economic aspect, the implementation of the CSP is carried out in line with the Belt Road Initiative (BRI) and the Regional Comprehensive Economic Partnership (RCEP) project. Both projects are grand plans that have been prepared for economic integration and encouraging a more inclusive trade between two parties.
On the other hand, ASEAN also has a similar agenda in the region, which is to build an economic community that regulates trade as well as delivers economic benefit to its members. The common vision between China and ASEAN certainly smoothes the process of this cooperation. Then, how can China and ASEAN achieve their common goals? Are there any obstacles and challenges that they will face in implementing this CSP?
China-ASEAN: Sharing The Same Economic Vision
In pushing its foreign policy agenda, China has made visits to various neighboring countries in recent years. Rather than building an image as an economic great power, China focuses more on a friendly approach by promoting "a community with a shared future" to its neighbors (Wei, 2022). As a close neighbor and strategic partner, ASEAN become the one whom China wants to share the future with.
For ASEAN, BRI and RCEP itself have an aligned purpose with the establishment of the ASEAN Economic Community (AEC). AEC aims to promote a single market and product base, a highly competitive region, with equitable economic development (ASEAN, 2020a). Through AEC, ASEAN also commits to a freer flow of goods and services, and eases the distribution of skilled labor and the flow of capital in the region (Asian Development Bank Institute, 2015).
ASEAN's ambition to build an integrated regional economy sounds promising. However, building an integrated economy ecosystem doesn't only require geographical proximity, but also an adequate infrastructure (Donghyun et al., 2008).
Even though Southeast Asia is rich in resources and manufacturing, some areas still suffer from infrastructure lack and slow industrial development. Several ASEAN countries still have poor transportation infrastructures. In fact, transportation is a key factor in fastening economic distribution.
At this point, China came up with a BRI project plan which mainly prioritized large investments in transportation infrastructure (Donghyun et al., 2008). This long-term project has ample potential to provide infrastructure and other development facilities, hence promoting the growth in the region (Iqbal et al., 2019).
The CSP also regulates the Regional Comprehensive Economic Partnership (RCEP) agreement that aims to broaden and deepen free trade activity between ASEAN-China, Japan, Korea, New Zealand, and Australia ("RCEP: Overview and Economic Impact," 2020). The RCEP later marks the birth of the world's largest FTA which surely opens up wider trade and market access for ASEAN.
The RCEP will also help both China and ASEAN forge mutually beneficial industrial chain and supply chain partnerships, also to shape more inclusive trade cooperation in the future (Bo & Jing, n.d.). This opportunity is expected to be an open door for ASEAN integration with global trade, which is also the initial mission of AEC. Also can attract other countries to plant their foreign investment in ASEAN countries (ASEAN, 2020b).
For China, BRI and RCEP are essential to strengthen China's position in the region. China is contriving to build "literal and metaphorical" bridges as a connector and a highway to greater influence in global politics and economy (Lockhart, 2020).
Overcoming Challenge
Both China and ASEAN share great economic interests in the CSP agreement. This makes both parties find a smooth path in the negotiation and agreement process. However, in the implementation process, ASEAN and China need to be more serious and committed.
ASEAN is currently in the process of compiling the ASEAN Economic Community (AEC) Blueprint 2025. The mid-term review criticized the uneven implementation of the AEC blueprint, with "easier" initiatives prioritized over challenging commitments. Both policy-making processes at national levels and practice need to be in line in order to reach common goals (Chen & Jye, 2022).
The Covid-19 pandemic becomes another obstacle to realizing economic integration in the region. The pandemic hits ASEAN quite heavily, where currently the members are still concerned about restoring the stability of the domestic economy. The cooperation with China is used well by ASEAN countries at the national level, such as the proposal submission for building several economic infrastructures by Indonesia, encouraging digital development in Thailand, signing economic bilateral relations with Vietnam, etc. Yet for the regional purpose, it still needs to be maximized.
The CSP begins a higher level of relationship, as reflected in the deeper cooperation, shared normative frameworks and institutionalized cooperative mechanisms, and high-level political commitment and priority from China and ASEAN (Ha, 2022). It will be less than optimal if ASEAN only sees CSP as a bridge to strengthen bilateral relations with China. ASEAN needs to view CSP as a strategic relationship for an ideal future of regional economic integration.
For optimizing the common goals for both, mutual political trust is the basis and safeguard (Bu, 2015). CSP does not happen overnight, building connectivity and an integrated ecosystem is a large-scale and long-term project. In order to reap the rewards of this investment and agreement, active dialogue, healthy relations, and stable growth of the upbringing of China-ASEAN relations must be strived by both parties.
How America Is Crushing Europe
America creates, imposes, and enforces the sanctions against Russia, which are forcing up energy-prices in Europe, and are thereby driving Europe's corporations to move to America, where taxes, safety-and-environmental regulations, and the rights of labor, are far lower, and so profits will be far higher for the investors. Furthermore, America can supply its own energy. Therefore, supply-chains are less dicey in the U.S. than in Europe. There is less and less reason now for a firm to be doing anything in Europe except selling to Europeans, who are becoming increasingly desperate to get whatever they can afford to buy, now that Russia, which had been providing the lowest-cost energy and other commodities, is being strangled out of European markets, by the sanctions. Money can move even when its owner can't. The European public will now be left farther and farther behind as Europe's wealth flees — mainly to America (whose Government had created this capital-flight of Europe's wealth).
Europe's leaders have cooperated with America's leaders, to cause this European decline (by joining, instead of rejecting, America's sanctions against Russia), but Germany's companies can also enjoy significant benefits from relocating or expanding in America. Germany's business daily newspaper, Handlelsblatt, reported, on September 25th, "More and more German companies are expanding their locations in North America: Washington attracts German companies with cheap energy and low taxes. This applies above all to the southern states. Berlin is alarmed – and wants to take countermeasures." (Original: "Immer mehr deutsche Unternehmen bauen ihre Standorte in Nordamerika aus: Washington lockt deutsche Firmen mit billiger Energie und niedrigen Steuern. Das gilt vor allem für die Südstaaten. Berlin ist alarmiert – und will gegensteuern.") It says that "Numerous German companies are planning to set up or expand their U.S. locations. … U.S. states such as Virginia, Georgia, and Oklahoma, show increasing interest" in offering special inducements for these firms to relocate, or to at least expand, their production in the U.S. For example, Pat Wilson, Commissioner of the Georgia Department of Economic Development, tells German companies that, "Our energy costs are low, and the networks are stable. … Companies coming to Georgia [from Germany] are reducing their carbon footprint." Considering that one of the major reasons why Germany's Government is squeezing-out Russia's fuel-supplies (other than to 'support democracy in Ukraine', etc.) is that those Russian supplies are fossil fuels, an important benefit by which America can attract European firms (even on the basis of 'Green' arguments) is by advertising bigger 'energy efficiency' than in Europe — not necessarily in a strictly environmental sense, but definitely in the bottom-line sense, of lowered energy-costs, since America's regulations are far less strict than in the EU.
Also on the 25th, the Irish Examiner bannered "European industry buckles under weight of soaring energy prices: Volkswagen, Europe's biggest carmaker, warned last week that it could reallocate production out of Germany and eastern Europe if energy prices don't come down."
Also on the 25th, Oil Price dot com headlined "Europe Faces An Exodus Of Energy-Intensive Industries", and mentioned especially that "the U.S. Steel giant ArcelorMittal said earlier this month that it would slash by half production at a steel mill in Germany and a unit at another plant, also in Germany. The company said it had based the decision on high gas prices. … ArcelorMittal earlier this year announced it had plans to expand a Texas operation."
On September 26th, the New York Times bannered "Factory Jobs Are Booming Like It's the 1970s: U.S. manufacturing is experiencing a rebound, with companies adding workers amid high consumer demand for products." In total, "As of August this year, manufacturers had added back about 1.43 million jobs, a net gain of 67,000 workers above prepandemic levels." And this is only the start of America's re-industrialization and economic recovery, because the hemorrhaging of jobs from Europe has only just begun. These German firms are getting in on the ground floor in America, leaving Europe's workers behind, to swim or sink on their own (the ones that can).
Also on September 26th, Thomas Fazi at unherd dot com headlined "The EU is sleepwalking into anarchy: Its sanctions are crippling the bloc's working class", and documented that this hollowing-out of Europe's economies is being experienced the most by Europe's lower economic classes, who are the least capable of dealing with it but are being abandoned by the higher-wealth group, the investors, who are sending their money abroad, like banana-republic oligarchs do, and who might easily relocate themselves there too.
On September 19th, the New York Times headlined "'Crippling' Energy Bills Force Europe's Factories to Go Dark: Manufacturers are furloughing workers and shutting down lines because they can't pay the gas and electric charges." For example, a major employer in northern France, Arc International glass factory, doesn't know whether they will survive: "Nicholas Hodler, the chief executive, surveyed the assembly line, shimmering blue with natural gas flames [gas that came from Russia and that now costs ten times as much as just a year ago]. For years, Arc had been powered by cheap energy that helped turn the company into the world's largest producer of glass tableware. … But the impact of Russia's abrupt cutoff of gas to Europe [forced by the sanctions] has doused the business with new risks. Energy prices have climbed so fast that Mr. Hodler has had to rewrite business forecasts six times in two months. Recently, he put a third of Arc's 4,500 employees on partial furlough to save money. Four of the factory's nine furnaces will be idled; the others will be switched from natural gas to diesel, a cheaper but more polluting fuel." The "Green" Parties throughout Europe, such as in the persons of Germany's Foreign Minister Annalena Baerbock, and Germany's Minister for Economic Affairs and Climate Action Robert Habeck, had led the European movement against importing Russian fuels, and could turn out to have led Europe actually to increase its carbon footprint, if the end result turns out to be to switch to more coal and diesel fuels, as they now are doing.
It could not have happened without the leaderships both in America and in Europe, who are leading the way for Europe's economies to decline, and for America's to boom from this — attracting more and more investors, and their investments, into America, from the U.S. regime's vassal-nations (such as Germany and France), especially in the EU and NATO (these new banana-republics). The beneficiaries of all this are not only America's weapons-manufacturing firms, such as Lockheed Martin, and extraction firms such as ExxonMobil, that are growing because of the plunge in Europe that's due to Europe's cutting itself off from the cheap energy that it had formerly enjoyed. The future is opening up again, for investors in the United States. It's come-one, come-all, to investors from Europe, and leaving everyone else in Europe simply to sink, if they can't get out.
The Historic Day of Euro's Downfall
The date August 22 should be remembered as the day of the euro's "official" downfall. After a long period of being one of the foremost currencies, the euro has now become cheaper than the U.S. dollar.
When the euro first came into existence, it fell sharply against the dollar. In 1999, the year that the currency came into existence, EUR 1 traded for USD 1.18. On October 26, 2000, the euro fell to a then-record low of USD 0.8228. However, it then appeared to have begun to experience a period of recovery. By early 2001, the euro had risen to USD 0.96. Then, it entered a period of relatively minor decline, with the lowest being USD 0.834 on July 6, 2001, after which the euro gained a firm footing.
The currency that had shown strength against the dollar at the start of this century. On July 15, 2002, the euro began to be close to 1:1 against the dollar. By the end of 2002, it reached USD 1.04 and then continued to soar. On May 23, 2003, for the first time, the euro surpassed the high of USD 1.18, the day when it was launched. This was a key turning point as it continued to rise since then.
The euro broke through USD 1.35 on December 24, 2004. On December 30, 2004, it hit USD 1.3668, a record high during that period. On August 13, 2007, it reached USD 1.37. On November 23, 2007, it was USD 1.49. Then, on April 22 and July 15, 2008, it reached its all-time high of USD 1.60 twice. Even after the 2008 financial crisis, when the euro entered a period of shocks, it still showed strong vitality. On February 8, 2014, EUR 1 at that time could trade for USD 1.3631.
Undeniably, the euro in the past was a rather strong currency in the world market, and it affected the economy and wealth of roughly 500 million people. However, during that time, the euro mainly benefited from the fact that interest rates in Europe were more attractive than that in the United States. This has all but changed now, as the Federal Reserve is raising interest rates continuously. The current interest rate level has far exceeded that of the pre-COVID-19 one. Fiscal deficits too, play a role in the euro's decline. The U.S. fiscal deficit has long been a major problem. There have been numerous speculations that the scale of the U.S. debt would kill off its economy, yet this does not happen to this day. Hence, the debt of the U.S. government is not regarded as an absolute negative factor as it did in the past.
Europe is similar to the U.S. in many aspects. Whether it is the energy crisis or inflation, the problems felt by the U.S. are present in Europe too. However, Europe is currently experiencing the most tragic war in history after World War II, i.e., the war in Ukraine. On the basis of geopolitics, this war has fundamentally shaken the foundation of the euro. Although the euro will continue to fluctuate up and down against the dollar, the trend will undoubtedly be downward. Geopolitics has made the euro completely lost its advantages compared to the dollar. This is because the entire Europe itself is in a precarious state, close to losing its dominance over the European continent. Now, Europe can only assume a mere supporting role on the global geopolitical stage, no longer a protagonist.
The result of this is frightful. Euro is the most important symbol of the European Union, an aspiration of the EU for its future. It is not exaggerating to say that any major depreciation of the euro would signify the same for Europe as a whole. All euro assets will become worthless when that happens. As things stand, European lawmakers, intentionally or not, have ignored a crucial factor in deciding the fate of the euro, namely geopolitics. Its fundamentals have now been shaken, and it is no longer a reliable currency, but a risky one.
If the war represents the present, what will the future of the euro be?
Currency has a lot to do with credibility. The countries that are the main supporting pillars of the euro, such as France and Germany, have their real competency and moral level in regard to European affairs, being exposed in the recent war. This has severely hit the credibility of the euro. In the worst-case scenario, the two old European countries, France and Germany, will almost certainly request the U.S. for energy support in the future, and possibly even some kind of financial aid in extreme cases. Therefore, in the face of the weak prospect of the euro, it is completely understandable that these two European countries, which are the main countries of the euro, seem to be powerless and indifferent.
All in all, the realist attitude of France and Germany towards the war in Ukraine will only exacerbate the depreciation of the euro, and there is no other possibility. It is unfortunate that the politicians of these two countries have not only sold themselves to a certain extent, but they have also actually sold the future of Europe.