Beirut blast: Here's how you can help the UN aid Lebanon's recovery
After a devasting blast ripped through Beirut Port in Lebanon on Tuesday, wounding thousands and rendering hundreds of thousands homeless, the UN moved rapidly to step up its relief effort.
The comprehensive network of specialist UN agencies are working together to help the people of the Lebanese capital get back on their feet, but if you are wondering what you can do to help, we've put together this list of what they are doing, and where you can donate, to ensure that any aid you can give, reaches the people most in need.
This Friday and into the weekend, the UN continues to mobilize emergency assistance, including relief items such as temporary shelters. for approximately 300,000 displaced people.
The horrific blast has brought into sharp focus the need for the international community to step up and help Lebanon and its people at their time of greatest crisis, suffering the impact of economic collapse, political turmoil and uncertainty, rising infection rates from COVID-19, and the terrible destruction wrought by Tuesday's explosion.
UN Humanitarian Affairs office, OCHA
The blast ripped through "a country already facing civil unrest, economic hardship, the coronavirus outbreak, and a heavy burden from the Syrian refugee crisis", the UN Humanitarian Coordinator, Mark Lowcock, pointed out on Friday.
As more supplies are arriving each day to support operations, OCHA has released $6 million from the Central Emergency Response Fund (CERF) to fund trauma care, support to hospitals, repair damaged homes and provide logistical support.
Meanwhile, within 36 hours of the blast, the UN Resident and Humanitarian Coordinator for Lebanon, Najat Rochdi, had released $9 million from the Lebanon Humanitarian Fund to address primary health needs and provide food assistance to the most vulnerable.
Funds given to UN and partners 'will go directly to the people'
In a specially recorded audio message for UN News, Ms. Rochdi gave an assurance that all funds that members of the public around the world feel moved to donate to the UN, and its NGO partners, "will go directly to the people who suffered from this horrendous blast'.
Any donation that can be provided "will help alleviate the immediate suffering and support the Lebanese people as they start the process of rebuilding", said Mr. Lowcock.
WFP: Feeding people
Amid concerns that the explosion will worsen an already grim food security situation that has coincided with a profound financial crisis and the COVID-19 pandemic, the World Food Programme (WFP) said it is in "close" discussions with Lebanese authorities to coordinate its emergency food response.
As the country works to rebuild Beirut Port, WFP announced on Friday that it would help boost food security across the country by importing wheat, flour and grain as huge cereal silos were destroyed in the epicentre of the blast.
Already providing cash and food programmes in Lebanon, WFP will also help with logistical and supply chain expertise and any donation you can spare would be greatly appreciated.
WHO: Working with health partners
The day after the massive blast, the World Health Organization (WHO) sent 20 tonnes of health supplies to cover 1,000 trauma and 1,000 surgical interventions for those injured in the explosion.
"We are working closely with national health authorities, health partners and hospitals treating the wounded, to identify additional needs and ensure immediate support," said WHO Representative in Lebanon, Dr Iman Shankiti.
And on Friday afternoon WHO chief Tedros Adhanom Ghebreyesus released $2.2M from the Contingency Fund for Emergencies (CFE) to support the immediate response while ensuring the continuity of addressing the COVID-19 pandemic. Click here to support the UN agency's work in dealing with the on-going outbreaks in countries dealing with multiple disasters like Lebanon.
UNHCR: Needing shelter
As they rush to support the Government-led response, "shelter, health and protection" are the top priorities for the Office of the UN High Commissioner for Refugees (UNHCR), spokesperson Charlie Yaxley told reporters on Friday.
"The need for shelter is massive", he said, adding that the explosion may have also impacted refugees living in Beirut.
As UNHCR continues to respond to the COVID-19 crisis, it is also working to decrease the pressure on overwhelmed hospitals and allow more patients to be treated promptly. Any contribution you can make will be used to help achieve this.
IOM: Missing refugees
While the impacts of the explosion on Lebanon's estimated 400,000 labour migrants and approximately 1.5 million refugees are yet to be seen, those already living in precarious situations will certainly be at greater risk, according to the International Organization for Migration (IOM).
The UN migration agency is working alongside UN partners to conduct a rapid assessment to further understand the magnitude of the damage and the specific needs of the most vulnerable people – including Lebanese citizens, migrants and refugees.
"Now more than ever we must guarantee the health, safety and security of Lebanon's most vulnerable people", said IOM Director General António Vitorino, stressing the need to incorporate the needs of migrants and refugees in broader emergency response plans. Click here to donate to IOM's general relief efforts.
UNICEF: No water, COVID surges
Against the backdrop of massive damage to homes, and COVID-19 cases spiking to a record 255 infections registered on Thursday, the UN Children's Fund (UNICEF) cited latest available figures on Friday estimating that up to 100,000 children might be homeless, or living without water or electricity.
"The needs are immediate, and they are huge", UNICEF spokesperson Marixie Mercado told journalist in Geneva on Friday, appealing for an initial $8.25 million for the emergency response.
Among other things, UNICEF is working to replace PPE and other medical products lost in the blast while procuring critical health supplies; distribute water; reunite children separated from their families, and provide them with psychosocial support.
Emergency cash assistance is needed and damaged health care facilities and schools require rehabilitation, please consider donating here.
UN human rights office highlights 'calls for accountability'
With large swathes of the city unfit to live in, the country's principle port all but destroyed and the health system on its knees, the Office of the High Commissioner of Human Rights (OHCHR) called the situation "dire".
"Victims' calls for accountability must be heard, including through undertaking an impartial, independent, thorough and transparent investigation into the explosion", OHCHR Spokesperson Rupert Colville said, calling for "a swift international response and sustained engagement", to prevent many more lives from being lost.
Click here to assist the UN human rights agency protect the rights of the poorest and most vulnerable.
UN staff: A family matter
UN staff across the world have also stood shoulder-to-shoulder in solidarity with their Lebanese colleagues.
The UN Staff Unions in New York, Nairobi and Vienna, as well as the Staff Associations of the Economic Commission for Latin America and the Caribbean (ECLAC), the Economic and Social Commission for Asia and the Pacific (ESCAP), and the Economic Commission for Africa (ECA), have raised $32,000 in funds so far from workers, to support the Economic and Social Commission for Western Asia (ESCWA) and UNIFIL (the United Nations Interim Force in Lebanon), both headquartered in Beirut.
Click here to donate to the Go Fund Me page set up by UN Staff Unions and Associations.
Bernice Notenboom calls for action to tackle "the biggest threat we face – climate change"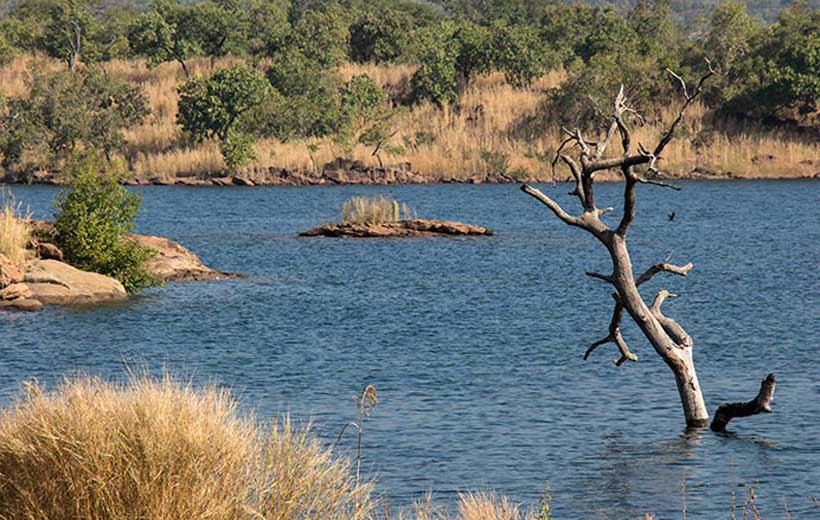 "The pandemic gives us some hope because we have proven that we can all join together. But, why do we overrate the pandemic and underrate climate change?," Noteboom highlighted during The Emergency Plenary of the 9th European Conference on Sustainable Cities & Towns – Mannheim2020.
Mayors of Florence (Italy), Bergen (Norway) and Tirana (Albania) shared the emergencies they are facing.

A number of cities and regions around the world have declared climate emergencies and expressed their commitment to take action on climate change. During the Emergency Plenary of the Mannheim2020 conference, polar explorer Bernice Notenboom shared video footage from her polar explorations to visualise this emergency and asked leaders to take action.

"The urgency is bigger than ever," remarked polar explorer, filmmaker, and climate journalist Bernice Notenboom during the Emergency Plenary of the 9th European Conference On Sustainable Cities & Towns – Mannheim2020, while presenting the imminent consequences of climate change.

In a compelling presentation addressing the current environmental challenges worldwide, the journalist called on world leaders to keep global warming under controllable levels. "We need good leadership. Climate change doesn't smell, it doesn't have a taste, we can't see it, but it is the biggest threat that we face," Notenboom said, adding that "everybody will be affected, no matter where they are in the world."

Comparing the sanitary crisis of the COVID-19 pandemics to the climate emergency, Notenboom highlighted the importance of working together to build a safer world to live in. "The pandemic gives us some hope because we have proven that we can all join together, put all the money in it, and even we are able to get our air pollution under control. Why can't it be like this all the time? Why do we, if you ask me, overrate the pandemic and underrate climate change, which is a much bigger threat to the whole world?," Notenboom questioned.

"Climate change is real. It's not a slow movie, it comes to us like a tsunami, just like COVID-19 did," she highlighted.

Notenboom ended her presentation by calling on the over 2,200 registered participants to learn from each other and take action.

Inspired by Notenboom's call to learn from one another's experiences, Dario Nardella, Mayor of Florence; Marte Mjøs Persen, Mayor of Bergen (Norway), and Erion Veliaj, Mayor of Tirana (Albania) shared insights on the main climate emergencies their cities are facing, and how they are preparing for, and overcoming them.

The Mayor of Florence explained how the city responded to the corona crisis by offering services and supporting the third sector, and remarked that "it is not only time for emergency aid, but it's also time to rethink things, and to build back better."

The Mayor of Tirana highlighted how a recent earthquake which struck the city provided them with an opportunity to create better neighbourhoods for citizens.

While, Marte Mjøs Persen, Mayor of Bergen, shared her worries "about our planet and our cities' future", which are affected by, among other things, more rain, higher temperatures, and rising sea levels, she stressed that "the planet needs our help".

The conference continued with discussions on the tension between limited global resources, and an economic system that relies on constant growth. Economists, cities and other experts are looking into ways to urgently transform our societies, whilst making sure that no one is left behind.

The 9th European Conference on Sustainable Cities & Towns – Mannheim2020

Over 2,200 participants have registered to participate in the 9th European Conference on Sustainable Cities & Towns – Mannheim2020, the flagship European conference on local sustainable development. These participants joined from 39 countries in Europe, plus an additional 50 countries outside of Europe.

The conference builds on the legacy of the Basque Declaration, and asks, how can we take sustainability transformation forward? It acknowledges that we are in need of profound transformation across all aspects of society, and offers plenaries and policy panels to debate the various facets of this transformation. This is complemented by in-depth Solution and Toolbox Sessions (on Friday, 2 October), which will bring these high-level discussions to the local level, with concrete proposals.

On 1 October at 09:30 CEST, as part of the Green Deal Plenary of the Mannheim2020 conference, the Mannheim Message will be formally presented to the European Commission. The Mannheim Message is a call to involve local governments as real dialogue partners for policy development, not just implementation partners for policies that have been developed without them.


Achieving gender equality key to restoring economic resilience in Asia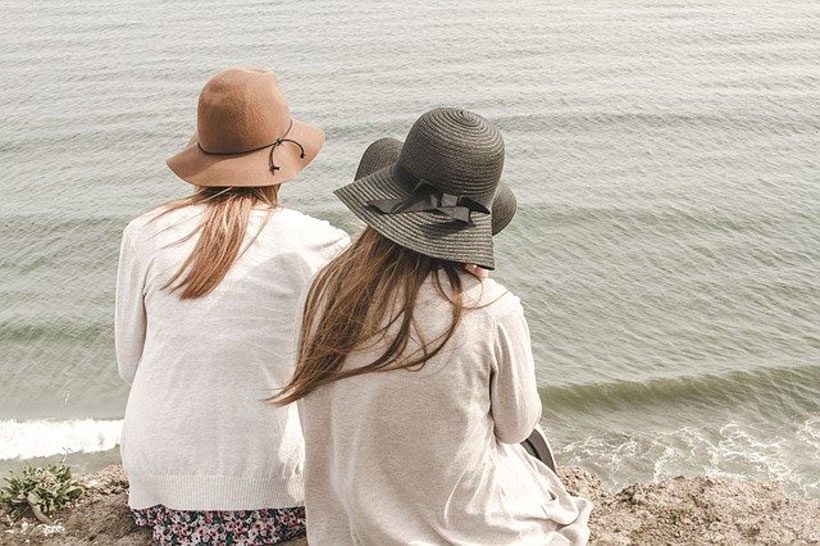 Business leaders and policymakers in Thailand said today that top priority must be given to empowering women in the workplace if Asia and the Pacific is to recover from the economic damage of the coronavirus pandemic.
The CEOs of 110 companies in Thailand signed and announced new commitments to the Women's Empowerment Principles (WEPs) during a ceremony to celebrate the 10th anniversary of the principles. They committed to broaden and strengthen gender-responsive business practices, including gender-equal corporate leadership, inclusive, safe workplaces and equal pay for work of equal value. More than 3,600 companies worldwide have signed the WEPs, established by UN Women and United Nations Global Compact. Before today, only 11 companies in Thailand had signed on.
Narumon Pinyosinwat, Thailand's Deputy Minister of Labour, said today's event will help boost women's labour force participation in Thailand. She said women now make up 45 percent of the country's total workforce. But it is estimated that by 2040, up to 17 million jobs (44 per cent of all jobs) in Thailand could be at risk of automation – and due to gender inequality, women are more likely to lose those jobs. That is why the Ministry of Labour has made women's economic empowerment a top priority, Narumon said.
"The framework of [UN Women's] WeEmpowerAsia programme is a leading example through which we can work together, to make our voices heard, and reinforce the gender-inclusive business culture and narrow gender gaps across industries," she said.
H.E. Pirkka Tapiola, Ambassador of the European Union to Thailand, commended the 110 companies at the event for their collective commitment and presented the EU's perspective on how gender equality charts a direct path towards inclusive growth: "Seeing more and more companies both in Europe and in Thailand become more gender-inclusive is important progress. The commitment and actions by the private sector help build an economy in which women can participate on an equal footing, with a positive impact not only on economic growth, but our societies as a whole."
Thailand has done comparatively well in putting women into the highest positions in business. Twenty-four per cent of CEOs/managing directors in Thailand are women, compared to an average of 20 per cent worldwide and only 13 per cent in the Asia-Pacific. Thailand has the world's highest percentage of female chief financial officers – 43 per cent – and the third-highest percentage of female CEOs.
Mohammad Naciri, Regional Director of UN Women for Asia and the Pacific, said the region's economies can create an opportunity for full recovery by building on the trend towards equality.
"As women make half of the world population, empowering women to achieve gender equality would serve as a key to restoring economic resilience in challenging times," he said. "UN Women has been at the forefront of the response since the [coronavirus] outbreak, and celebrating the 10th anniversary of the Women's Empowerment Principles this year, we are dedicated more than ever to collaborating with our reliable partners in Asia and the Pacific region, including Thailand as well as the European Union."
During the event, participants also discussed how to measure progress on gender diversity policies and highlighted the importance of transparent data and business accountability. Also, new and emerging entrepreneurs described how their companies were fighting gender bias and promoting women's leadership.
The event was organized by UN Women's WeEmpowerAsia programme, which is funded by the EU. The programme supports companies in implementing the WEPs and a gender-inclusive business culture in seven countries in Asia, including Thailand.
More than 250 people attended the event, including members of the Thai private, public and social sectors, as well as representatives of UN Women and the European Union.
IRENA's Collaborative Framework on Hydropower Takes Shape
Advancing the discussion from June 2020, the International Renewable Energy Agency (IRENA) held its second meeting of the Collaborative Framework on Hydropower. With more than 100 attendees from 49 Members and States in Accession, the virtual meeting witnessed a high level of engagement to take advantage of the knowledge and expertise that exists within the Agency and its global Membership. The two-hour session was moderated by H.E. Mr. Jean-Christophe Fueeg, Head of International Energy Affairs at the Federal Department of the Environment, Transport, Energy and Communications of Switzerland.
Today, hydropower is the largest source of renewable energy worldwide, and its development is considered essential in driving the energy transition forward. IRENA Members have, over the years and as recently as the last Assembly, requested IRENA to expand its work on hydropower and facilitate targeted collaboration for the continued deployment of hydropower technologies.
Providing the opening remarks, IRENA's Director-General Francesco La Camera said: "As an enabler for integrating higher shares of renewable energy into power systems, hydropower is set to play an important role in the energy transition and will be critical to the decarbonisation of economies. Promoting the continued deployment of hydropower has been, and remains, an important part of IRENA's work."
IRENA launched the Collaborative Framework on Hydropower to address pressing challenges and seize potential opportunities. During its kick-off meeting in June, Members agreed on the thematic scope of the Collaborative Framework, including the need to ensure the continued development of hydropower in a sustainable manner, the relevance of hydropower as flexibility provider and enabler for the integration of high shares of variable renewables (VRE), the need for adequate remuneration of services through business models and market structures and the role of hydropower in climate resilience. Other topics of interest included innovative solutions and operation and maintenance practices.
Member countries also decided to bring in hydropower stakeholders from the public and private sector as well as intergovernmental and non-governmental actors. In response, the International Hydropower Association (IHA) and the World Bank were invited to the second meeting to discuss their future engagement in the Collaborative Framework with the IRENA membership.
On the basis of proposals by IRENA, Members agreed on the modalities for future meetings, enabling the Collaborative Framework on Hydropower to take further shape.