Beirut blast: Here's how you can help the UN aid Lebanon's recovery
After a devasting blast ripped through Beirut Port in Lebanon on Tuesday, wounding thousands and rendering hundreds of thousands homeless, the UN moved rapidly to step up its relief effort.
The comprehensive network of specialist UN agencies are working together to help the people of the Lebanese capital get back on their feet, but if you are wondering what you can do to help, we've put together this list of what they are doing, and where you can donate, to ensure that any aid you can give, reaches the people most in need.
This Friday and into the weekend, the UN continues to mobilize emergency assistance, including relief items such as temporary shelters. for approximately 300,000 displaced people.
The horrific blast has brought into sharp focus the need for the international community to step up and help Lebanon and its people at their time of greatest crisis, suffering the impact of economic collapse, political turmoil and uncertainty, rising infection rates from COVID-19, and the terrible destruction wrought by Tuesday's explosion.
UN Humanitarian Affairs office, OCHA
The blast ripped through "a country already facing civil unrest, economic hardship, the coronavirus outbreak, and a heavy burden from the Syrian refugee crisis", the UN Humanitarian Coordinator, Mark Lowcock, pointed out on Friday.
As more supplies are arriving each day to support operations, OCHA has released $6 million from the Central Emergency Response Fund (CERF) to fund trauma care, support to hospitals, repair damaged homes and provide logistical support.
Meanwhile, within 36 hours of the blast, the UN Resident and Humanitarian Coordinator for Lebanon, Najat Rochdi, had released $9 million from the Lebanon Humanitarian Fund to address primary health needs and provide food assistance to the most vulnerable.
Funds given to UN and partners 'will go directly to the people'
In a specially recorded audio message for UN News, Ms. Rochdi gave an assurance that all funds that members of the public around the world feel moved to donate to the UN, and its NGO partners, "will go directly to the people who suffered from this horrendous blast'.
Any donation that can be provided "will help alleviate the immediate suffering and support the Lebanese people as they start the process of rebuilding", said Mr. Lowcock.
WFP: Feeding people
Amid concerns that the explosion will worsen an already grim food security situation that has coincided with a profound financial crisis and the COVID-19 pandemic, the World Food Programme (WFP) said it is in "close" discussions with Lebanese authorities to coordinate its emergency food response.
As the country works to rebuild Beirut Port, WFP announced on Friday that it would help boost food security across the country by importing wheat, flour and grain as huge cereal silos were destroyed in the epicentre of the blast.
Already providing cash and food programmes in Lebanon, WFP will also help with logistical and supply chain expertise and any donation you can spare would be greatly appreciated.
WHO: Working with health partners
The day after the massive blast, the World Health Organization (WHO) sent 20 tonnes of health supplies to cover 1,000 trauma and 1,000 surgical interventions for those injured in the explosion.
"We are working closely with national health authorities, health partners and hospitals treating the wounded, to identify additional needs and ensure immediate support," said WHO Representative in Lebanon, Dr Iman Shankiti.
And on Friday afternoon WHO chief Tedros Adhanom Ghebreyesus released $2.2M from the Contingency Fund for Emergencies (CFE) to support the immediate response while ensuring the continuity of addressing the COVID-19 pandemic. Click here to support the UN agency's work in dealing with the on-going outbreaks in countries dealing with multiple disasters like Lebanon.
UNHCR: Needing shelter
As they rush to support the Government-led response, "shelter, health and protection" are the top priorities for the Office of the UN High Commissioner for Refugees (UNHCR), spokesperson Charlie Yaxley told reporters on Friday.
"The need for shelter is massive", he said, adding that the explosion may have also impacted refugees living in Beirut.
As UNHCR continues to respond to the COVID-19 crisis, it is also working to decrease the pressure on overwhelmed hospitals and allow more patients to be treated promptly. Any contribution you can make will be used to help achieve this.
IOM: Missing refugees
While the impacts of the explosion on Lebanon's estimated 400,000 labour migrants and approximately 1.5 million refugees are yet to be seen, those already living in precarious situations will certainly be at greater risk, according to the International Organization for Migration (IOM).
The UN migration agency is working alongside UN partners to conduct a rapid assessment to further understand the magnitude of the damage and the specific needs of the most vulnerable people – including Lebanese citizens, migrants and refugees.
"Now more than ever we must guarantee the health, safety and security of Lebanon's most vulnerable people", said IOM Director General António Vitorino, stressing the need to incorporate the needs of migrants and refugees in broader emergency response plans. Click here to donate to IOM's general relief efforts.
UNICEF: No water, COVID surges
Against the backdrop of massive damage to homes, and COVID-19 cases spiking to a record 255 infections registered on Thursday, the UN Children's Fund (UNICEF) cited latest available figures on Friday estimating that up to 100,000 children might be homeless, or living without water or electricity.
"The needs are immediate, and they are huge", UNICEF spokesperson Marixie Mercado told journalist in Geneva on Friday, appealing for an initial $8.25 million for the emergency response.
Among other things, UNICEF is working to replace PPE and other medical products lost in the blast while procuring critical health supplies; distribute water; reunite children separated from their families, and provide them with psychosocial support.
Emergency cash assistance is needed and damaged health care facilities and schools require rehabilitation, please consider donating here.
UN human rights office highlights 'calls for accountability'
With large swathes of the city unfit to live in, the country's principle port all but destroyed and the health system on its knees, the Office of the High Commissioner of Human Rights (OHCHR) called the situation "dire".
"Victims' calls for accountability must be heard, including through undertaking an impartial, independent, thorough and transparent investigation into the explosion", OHCHR Spokesperson Rupert Colville said, calling for "a swift international response and sustained engagement", to prevent many more lives from being lost.
Click here to assist the UN human rights agency protect the rights of the poorest and most vulnerable.
UN staff: A family matter
UN staff across the world have also stood shoulder-to-shoulder in solidarity with their Lebanese colleagues.
The UN Staff Unions in New York, Nairobi and Vienna, as well as the Staff Associations of the Economic Commission for Latin America and the Caribbean (ECLAC), the Economic and Social Commission for Asia and the Pacific (ESCAP), and the Economic Commission for Africa (ECA), have raised $32,000 in funds so far from workers, to support the Economic and Social Commission for Western Asia (ESCWA) and UNIFIL (the United Nations Interim Force in Lebanon), both headquartered in Beirut.
Click here to donate to the Go Fund Me page set up by UN Staff Unions and Associations.
Driving Growth Using 'Practical Wisdom': Japan's Perspectives
In response to the COVID-19 crisis, the World Economic Forum has taken an initiative to create a more sustainable and resilient world. Further to the regular dialogues held on managing the crisis and shaping a positive post-COVID world, the Regional Action Group for Japan (RAGJ), a community of leaders engaged with the World Economic Forum, published a report "Driving Growth Using 'Practical Wisdom': Japan's Perspectives"
The report suggests that the country should create a well-structured, forward-thinking society based on sustainability, inclusivity and resiliency through four pillars: attitude, business culture, economy, and the global collaboration framework. The report also suggests that Japanese leaders can implement the concept by drawing on the country's "practical wisdom," or its long tradition of practicing stakeholder-based capitalism, sustainable business models, disaster resilience, and the championing of environmental values.
"There is an urgent need for global stakeholders to cooperate in simultaneously managing the direct consequences of the COVID-19 crisis. It is of great significance for the World Economic Forum that Japanese leaders came together to propose what it takes for the country, as well as for the international community, to improve the state of the world. Japan's perspectives, laid out in the report, are one of the first responses to our call to present a vision of that guides us through the post-COVID future," said Makiko Eda, Chief Representative Officer, World Economic Forum, Japan.
"The current crisis requires us to revisit the status quo of every aspect of society. At the same time, it presents us with a unique opportunity to accelerate necessary reforms to shape a better future," said Nobuhiro Hemmi, Partner and Chief Strategist, Deloitte Japan, who supported the organization of the discussion of the RAGJ. "Capitalizing on this momentum, Japanese leaders are committed to making long-lasting impacts to society while fostering engagement with the public and communities around the world. I hope that the report serves as a catalyst in implementing 'great resets' that help shape the post-COVID future," he added.
The report proposes that Japan draws on its "practical wisdom" in its effort to resetting four areas:
Attitudes: To address systemic challenges such as sustainability and climate change, leaders must abandon wishful thinking that such a task will be easy. Three approaches should help this shift: sharing a greater sense of urgency among officials, businesses, and the public; accelerating necessary reforms for a long-lasting impact on public trust; and addressing unresolved issues to usher in a new era for Japan.
Business Culture: Leaders should transform their own businesses' behavior, moving the focus away from their own successes in favor of contributing to the common good. Three steps are proposed: growing truly purpose-driven businesses for long-term value generation; upgrading community and environmental solutions via digital leapfrogging; and promoting diversity and inclusion to revitalize the leadership.
Economy: Japanese leaders must transform the economy system, shifting the emphasis away from shareholders to stakeholders. Three measures should support the shift: redefining economic success; striking a shareholder-stakeholder balance to reframe economic focus; and shifting investor focus from short-term returns to long-term value creation.
Global collaboration framework: Japan must rebuild the bonds of global cooperation by growing out of its traditional role as a rule-follower and becoming a rule-shaper. This is made possible by three approaches: adjusting or adopting rules to create a new era of cooperation; renewing global trade systems; and serving as a great mediator for transnational cooperation.
IEA: take urgent action to cut methane emissions from oil and gas sector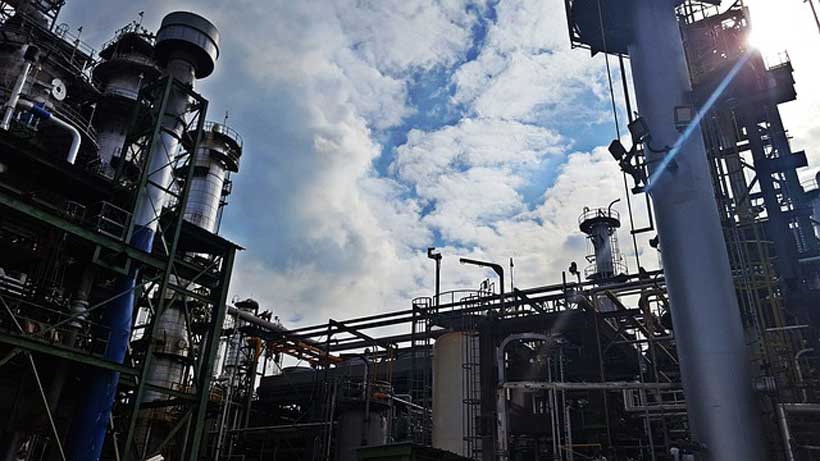 Methane emissions from the global oil and gas industry fell by an estimated 10% in 2020 as producers slashed output in response to the historic shock of the Covid-19 crisis, the International Energy Agency said today, warning that these emissions could rebound strongly without greater action by companies, policy makers and regulators.
Methane is a much more potent greenhouse gas than carbon dioxide (CO2) and makes a major contribution to global warming. According to the IEA's 2021 update of its Methane Tracker, oil and gas operations worldwide emitted more than 70 million tonnes of methane into the atmosphere last year. This is broadly equivalent to the total energy-related CO2 emissions from the entire European Union.
The new IEA analysis indicates that a large part of the drop in methane emissions in 2020 occurred not because companies were taking more care to avoid methane leaks from their operations, but simply because they were producing less oil and gas. As such, there is clearly a risk that this downward trend will be reversed by an increase in production to fuel a rebound in global economic activity.
"The immediate task now for the oil and gas industry is to make sure that there is no resurgence in methane emissions, even as the world economy recovers, and that 2019 becomes their historical peak. There is no good reason to allow these harmful leaks to continue, and there is every reason for responsible operators to ensure that they are addressed," said Dr Fatih Birol, the IEA Executive Director.
"Alongside ambitious efforts to decarbonise our economies, early action on methane emissions will be critical for avoiding the worst effects of climate change. There has never been a greater sense of urgency about this issue than there is today, said Dr Birol. "To help accelerate these efforts, the IEA is today releasing a 'how-to' guide that governments and regulators can use to bring down methane emissions from oil and gas operations."
IEA analysis highlights that reducing methane emissions is very cost-effective for oil and gas companies. Unlike CO2, there is already a price for methane everywhere in the world – the price of natural gas. This means the costs of improving operations or making repairs to prevent leaks can often be paid for by the value of the additional gas that is brought to market.
"We believe that industry must act, visibly and quickly," Dr Birol said. "But there is also a strong role for government policies; to incentivise early action by companies, push for transparency and improvements in performance, and support innovation in getting results."
The new IEA report, Driving Down Methane Leaks from the Oil and Gas Industry: A Regulatory Roadmap and Toolkit, offers a step-by-step guide for anyone trying develop or to update regulation on methane. Its advice draws on analysis of how more than 50 countries, states or provinces – from the United States to Nigeria, from Iraq to China and Russia – have tackled methane emissions from a regulatory perspective.
"In this crucial year for climate action leading up to COP26 in Glasgow in November, this is the moment for governments to raise ambitions not only on CO2 but also on methane," Dr Birol said. "One important avenue, especially for countries with large oil and gas sectors, will be to include commitments on methane in their new or updated pledges in advance of the COP meeting. This is also the moment for companies to put all their weight behind this effort."
The case for action is not just environmental or reputational. There are increasing signs that consumers are starting to look carefully at the emissions profile of different sources of gas when making decisions on what to buy. A gas producer without a credible story on methane abatement is also one that is taking commercial risks.
Commission sets out key actions for a united front to beat COVID-19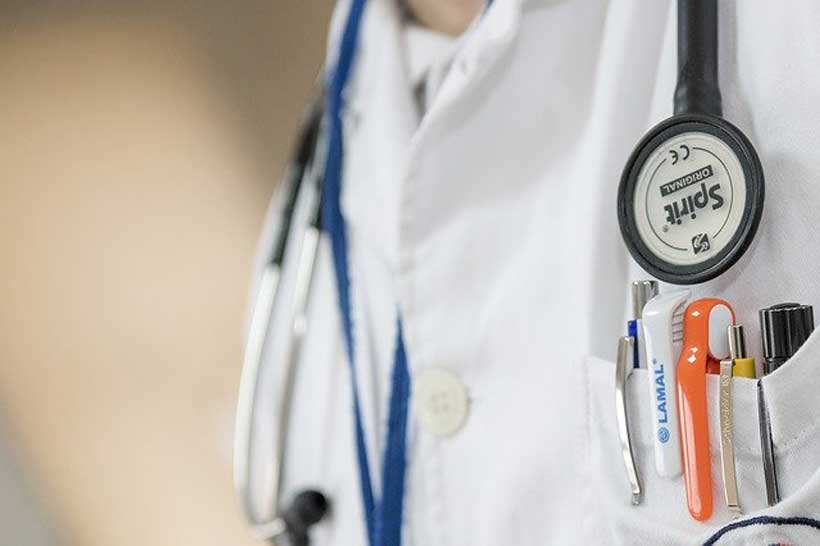 Two days ahead of the meeting of European leaders on a coordinated response to the COVID-19 crisis, the Commission set out a number of actions needed to step up the fight against the pandemic. In a Communication adopted today, it calls on Member States to accelerate the roll-out of vaccination across the EU: by March 2021, at least 80% of people over the age of 80, and 80% of health and social care professionals in every Member State should be vaccinated. And by summer 2021, Member States should have vaccinated a minimum of 70% of the adult population.
The Commission also calls on Member States to continue to apply physical distancing, limit social contacts, fight disinformation, coordinate travel restrictions, ramp up testing, and increase contact tracing and genome sequencing to face up to the risk from new variants of the virus. As recent weeks have seen an upward trend in case numbers, more needs to be done to support healthcare systems and to address "COVID-fatigue" in the coming months, from accelerating vaccination across the board, helping our partners in the Western Balkans, the Southern and Eastern neighbourhood and in Africa.
Today's Communication sets out key actions for Member States, the Commission, the European Centre for Disease Prevention and Control (ECDC) and the European Medicines Agency (EMA) which will help reduce risks and keep the virus under control:
Speeding up the roll-out of vaccination across the EU
By March 2021, at least 80% of people over the age of 80, and 80% of health and social care professionals in every Member State, should be vaccinated.
By summer 2021, Member States should have vaccinated 70% of the entire adult population.
The Commission, Member States and the EMA will work with companies to use the EU's potential for increased vaccine manufacturing capacity to the fullest.
The Commission is working with Member States on vaccination certificates, in full compliance with EU data protection law, which can support the continuity of care. A common approach is to be agreed by the end of January 2021 to allow Member States' certificates to be rapidly useable in health systems across the EU and beyond.
Testing and genome sequencing
Member States should update their testing strategies to account for new variants and expand the use of rapid antigen tests.
Member States should urgently increase genome sequencing to at least 5% and preferably 10% of positive test results. At present, many Member States are testing under 1% of samples, which is not enough to identify the progression of the variants or detect any new ones.
Preserving the Single Market and free movement while stepping up mitigation measures
Measures should be applied to further reduce the risk of transmission linked to the means of travel, such as hygiene and distancing measures in vehicles and terminuses.
All non-essential travel should be strongly discouraged until the epidemiological situation has considerably improved.
Proportionate travel restrictions, including testing of travellers, should be maintained for those travelling from areas with a higher incidence of variants of concern.
Ensuring European leadership and international solidarity
To ensure early access to vaccines, the Commission is to set up a Team Europe mechanism to structure the provision of vaccines shared by Member States with partner countries. This should allow for sharing with partner countries access to some of the 2.3 billion doses secured through the EU's Vaccines Strategy, paying special attention to the Western Balkans, our Eastern and Southern neighbourhood and Africa.
The European Commission and Member States should continue supporting COVAX, including through early access to vaccines. Team Europe has already mobilised €853 million in support of COVAX, making the EU one of COVAX's biggest donors.
Members of the College said:
President of the European Commission, Ursula von der Leyen, said: "Vaccination is essential to get out of this crisis. We have already secured enough vaccines for the entire population of the European Union. Now we need to accelerate the delivery and speed up vaccination. Our aim is to have 70% of our adult population vaccinated by summer. That could be a turning point in our fight against this virus. However, we will only end this pandemic when everyone in the world has access to vaccines. We will step up our efforts to help secure vaccines for our neighbours and partners worldwide."
Vice-President Margaritis Schinas, responsible for Promoting our European Way of Life, said: "The emergence of new variants of the virus and substantial rises in cases leave us no room for complacency. Now more than ever must come a renewed determination for Europe to act together with unity, coordination and vigilance. Our proposals today aim to protect more lives and livelihoods later and relieve the burden on already stretched health care systems and workers. This is how the EU will come out of the crisis. The end of the pandemic is in sight though not yet in reach."
Stella Kyriakides, Commissioner for Health and Food Safety, said: "Working together with unity, solidary and determination, we can soon start to see the beginning of the end of the pandemic. Now in particular, we need swift and coordinated action against the new variants of the virus. Vaccinations will still take time until they reach all Europeans and until then we must take immediate, coordinated and proactive steps together. Vaccinations must accelerate across the EU and testing and sequencing must be increased – this is show we can ensure that we leave this crisis behind us as soon as possible."