Analysing the Russia Report: Separating the Wheat from the Chaff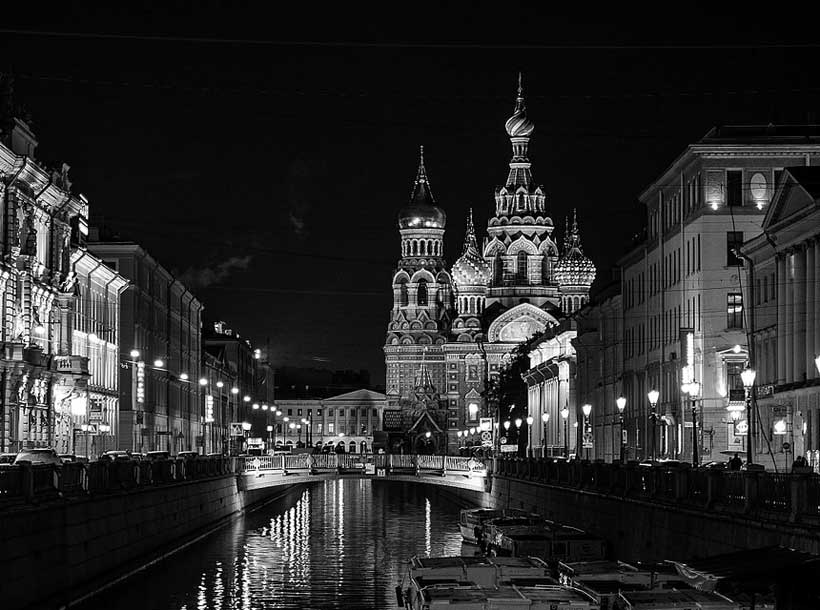 The long-awaited Russia Report has finally been released by the UK Parliament's Intelligence and Security Committee. However, whether it has lived up to all of its anticipants' expectations is rather a matter of debate. While countless media pundits and pseudo-experts on both sides are already caught up in a frenzy of harvesting it for out-of-context quotes to aid them in their battles against Russia or Britain, Conservatives or Labour, Putin, Johnson or Corbyn, political scientists and security analysts are more likely to find the Report lacking in objectivity and rather revealing Britain's political plans than making any significant contribution to the existing knowledge on Russia.
First of all, it is necessary to point out that the Report is not an impartial piece of analysis but rather a biased text that seems to use a number of framing techniques in order to promote certain agenda. It begins with an outline of a fairly one-sided "Us vs Them" narrative, in the spirit of Teun van Dijk's "ideological square," of selfless Britain extending the helping hand to malicious Russia just for Vladimir Putin to fool the West over and over again. While mentioning the death of former double agent Alexander Litvinenko in late 2006 (allegedly organised by the Russian state) as the moment of Russia's metamorphosis into an "established threat," the distinguished authors seem to omit the "Spy Rock" scandal which had revealed Britain's less-than-friendly spy activity in Russia earlier that year. In the same fashion, it is Moscow (rather than Washington) that believes in the "might is right" world order, "flouting the Rules Based International Order" is a privilege that cannot be bestowed upon non-Western democracies and the zero-sum game concept is, apparently, exclusive to the foreign policy decision-making of the Kremlin, which seems to be intent on "damaging the West" because it's "good for Russia." Moreover, the authors attribute Russia's view of NATO and EU having "a far more aggressive posture towards it than they do in reality" to "paranoia" rather than the military build-up along their borders with Russia, regular military exercises in the region and the economic sanctions.
Hence, with the aid of rather primitive framing tools the introduction sets a very subjective tone for the rest of the Report and has more in common with an average article in The Economist than with a serious government document. However, this is hardly surprising taking into account the line-up of "witnesses" among whom are an American journalist who has indeed worked for The Economist and Washington Times and has been a staunch critic of Russia, a British writer whose books may well be mistaken for pulp fiction with titles such as Spies, Lies and How Russia dupes the West, leaving little to the imagination, and an American-British businessman who has been convicted on charges of tax evasion in Russia and has been one of the initiators of the infamous Magnitsky Act, as well as two essentially more respectable gentlemen who nevertheless are not particularly known for a neutral stance on Russia either. Unfortunately, the quality of sources also varies significantly across the Report, ranging from the undisputedly reputable GCHQ to the likes of BuzzFeed and vague references. All of the above means that one must apply a strong discursive filter when reading the Report in order to separate the wheat from the chaff.
In spite of its ontologically anti-Russian angle embedded within the introduction, the Report does nevertheless make a number of correct (albeit obvious) observations. Among them are the "inheritances from the USSR and its status as a victor of the Second World War" in the form of the nuclear weapons and permanent seat on the UN Security Council as some of Russia's primary strengths. The report also notes how Russia's "large and powerful" armed forces and heavily-resourced intelligence services, as well as "lack of strong independent public bodies and the fusion of government and business" (i.e. centralised power) allow it to "leverage all its intelligence, military and economic power at the same time," which gives Moscow a significant strategic (i.e. speed) advantage over Britain with its less centralised and more cumbersome bureaucracy. The Report also identifies some of Russia's weaknesses, such as its relatively small population, weak economy and "lack of reliable partners or cultural influence outside of the former USSR." The Report also does a good job at defining Russia's "relatively limited" aims in terms of playing the dominant role in its traditional sphere of influence (former USSR) and keeping its current leadership intact.
Nonetheless, it must be acknowledged that a substantial part of the Report is dedicated to recycling the mainstream media's standard anti-Russian propaganda schemata and regurgitating the already-voiced UK government positions on Russia's alleged complicity in Litvinenko's assassination, Salisbury incident, 2016 US elections outcome, failed Montenegro coup, Brexit and even the Scottish referendum. However, the Report does also introduce some new information, such as GCHQ reports of GRU actors "orchestrating phishing attempts" against a number of Government departments and "indiscriminate and reckless cyber-attacks targeting public institutions, businesses, media and sport," as well as apparent "links between serious and organised crime groups and Russian state activity," which certainly are points of concern that must be addressed by Her Majesty's Government.
Unfortunately, the findings such as the aforementioned revelations are rather scarce, as much of the new information provided to the Committee by GCHQ and other Agencies has been redacted. For instance, when assessing the potential connection between "bots and trolls" and the alleged Russian interference in the EU referendum the Committee had apparently contacted MI5, requesting evidence, and the Agency's response, as documented in the Report, was as follows: "MI5 initially provided just six lines of text. It stated that ***, before referring to academic studies." In the same fashion, the section discussing instrumentalisation of GCHQ and SIS for open source research ends with "However, we have found *** which suggests that ***. ***." While such heavy redaction may well be necessary for security reasons, they nevertheless obfuscate the essence of the Report and reduce its potential utility as a credible source.
Apart from the section on cyber security there are also sections on "Disinformation and Influence campaigns," which reinforces the idea that any narrative contrary to that of the Western media is "disinformation" (e.g. RT and Sputnik), and on "Russian expatriates," which gives relatively accurate description of the "Londongrad" phenomenon whereby the UK's lax financial regulations of the previous decades have resulted in Britain becoming a "laundromat" for illicit finances of various Russian businessmen who have come to be "well integrated into the UK business and social scene" by co-opting a variety of people — from PR specialists and lawyers to members of the House of Lords — into their schemes.
However, what is of greater interest are a number of initiatives that seem to be explicitly and implicitly promoted in this document, as they may well be implemented in due course. First of all, one can observe a series of statements about the GCHQ, SIS, MI5, MI6 and NCA being under-resourced, both financially and personnel-wise, especially in regard to their Russia desks. Also, a notion of the Agencies seemingly avoiding taking the lead and feeling somewhat secondary in terms of the responsibility for "the active defence of the UK's democratic processes" seems to be implied several times throughout the Report. These recurring themes suggest that one of the Report's key goals is to secure more funding for the Agencies, so that they are able to launch new recruitment campaigns and expand their Russia-related operations, and to potentially give the Agencies more powers. Another recurring theme is the cumbersome bureaucracy, which seems to impede Britain's capacity for rapid response, and the need for "greater cohesion," which suggests that another aim of the Report may well be to initiate a process of de-bureaucratisation (in respect of the Intelligence sector) and maybe even centralisation of power to some degree.
The Report is also apparently promoting tighter control in regards to social media companies (requirement for social media companies to co-operate with MI5) and firmer grip on the UK business community and even the Lords (e.g. potential introduction of an equivalent of US Foreign Agents Registration Act is mentioned rather unequivocally), not to mention highlighting the issue of Russian media outlets in the UK (RT in particular). We may therefore expect to see a McCarthyist-style witch hunt that would target anyone with "Russian connections," potential "Kremlin agents" — from the usual suspects such as RT and wealthy Russians to British politicians, lawyers and businesspersons of all sorts. Most important of all, the Report seems to advocate for a more aggressive/offensive strategy towards Russia — from development of stronger Cyber Offensive capabilities and curbing of the Russian influence in the former USSR to pressuring countries with moderate and friendly stances towards Russia to review their foreign policy programs (e.g. France is mentioned several times throughout the Report and is portrayed as a victim of Russia unwilling to confront its alleged aggressor) and "leading international action" against Russia's influence elsewhere in the world alongside the US, with the post-Salisbury purge of Russian diplomats portrayed as somewhat of a benchmark and a diplomatic success.
Finally, as far as dialogue is concerned, there is an acknowledgement of the need for "limited channels of communication with the Russian government," "direct conversations" as means of reducing "the risk of miscommunication and escalation of hostilities" and utilising "opportunities to de-conflict military activities in areas where both the UK and Russia have active military presences." However, the Report rules out "any public move towards a more allied relationship with Russia at present." Furthermore, with Whitehall's long-term strategy to develop "a Russia that chooses to co-operate, rather than challenge or confront" being mentioned more than once makes one wonder if a gradual regime change strategy is not completely off the table.
All in all, the Russia Report has not revealed anything new in terms of the official UK stance on Russia and has rather reinforced the previously voiced positions of HMG. However, it has revealed a number of initiatives, which, if implemented, may not only decrease any influence Moscow may currently have within the UK, but may well mean a new hybrid offensive against Russia, which is highly likely to lead to overstraining of resources on both sides and further deterioration of Russo-British relations.
From our partner RIAC
Legitimate soft power or malign influence?
The last couple of years I have experienced Russian soft power firsthand through various NGO-programs. Here is what I learned – and how I was influenced.
There are two kinds of people: The ones who are curious about the unknown and the ones who are afraid. The first category includes the ones who are open towards strangers and the second includes the ones who would rather stick to their own.
For centuries it has been a core component of democracy that we can openly exchange worldviews and discuss how our society should be organized. This makes us able to understand each other – also if we disagree – and it makes us able to find solutions to current problems.
The point of engaging in discussions is often either to learn from others or to convince the counterpart that your own argument is better. In other words, the point with having discussions is to be influenced or influence another. But the last couple of years along with the fast emergence of online and social media a lot of discussions have been disrupted by so-called 'disinformation' and there for 'foreign influence' has become a matter of national security – especially in countries where the government is elected by the people whom might be easily influenced or manipulated.
In the West, and in many other places in the world, fear of the foreign is increasing. The appearance of disinformation and so called 'influence-campaigns' means that if we are not careful, we will be manipulated by outsiders into abandoning our true beliefs and into turning against our own. What a lot of people fail to see is that if we are too careful, we will all find ourselves in the second category of the two types of people mentioned above. If that happens, all foreign information will likely be perceived as disinformation and we might as well go offline and isolate ourselves in small homogenous societies. A core component of dialogue-based democracy is at stake–on a global level.
From state to people
I allow myself to represent "the West" in this article even though I know this is academically questionable because there are many countries, divergent opinions, and different approaches within the West. Some of the influence we "in the West" seem to be most afraid of is 'Russian influence'. But what we often see as malign Russian influence-attempts, Russia often sees as legitimate use of soft power. And since the West also possess and uses soft power, Russia sees our fear and our accusations as a double moral standard.
Soft power involves the ability to shape the preferences of others through appeal and attraction rather than coercion (Nye 1990).It includes promoting your countries culture, political values, and foreign policyto become an attractive and reliable partner. Soft power has some advantages to hard power because it is cheaper and more legitimate to convince people to voluntarily work with you than to force them to do so by for example military power or economic extortion or bribery. Why invade people's territory with military means if you can 'invade' people's minds by being or at least appearing favorable?
Russian soft power strategy was launched during Vladimir Putin's second presidency in 2004-2008. Kremlin launched an active policy towards countries in the post-Soviet space to improve the image of Russia among its perceived compatriots. At first the strategy was directed towards regimes. For example, Moscow established the customs union that later became The Eurasian Economic Union and the Nord Stream gas pipeline to promote itself as an attractive economic partner and a reliable energy supplier. After the Ukraine crisis and Viktor Yanukovych's departure other regimes started to play an anti-Russian card to consolidate their power (Sergunin & Karabeshkin 2015: 349). Thus, the soft power strategy had to change.
Today Russia's soft power strategy is more people-oriented and stretches further than the post-Soviet space. Within this strategy public diplomacy plays a huge role meaning any government-sponsored effort to communicate directly with foreign publics to promote a government's strategic objectives – or said in another way: a governments effort to influence foreign public opinion (Osipova 2014).
Make no mistake though: Russia is not the only country engaged with public diplomacy. More and more countries are competing to win over public audiences for a variety of reasons ranging from attracting tourists, students, or foreign investment to promoting national image and influencing international affairs.
Here is where it gets tricky because public diplomacy is considered legitimate but conducting influence-campaigns in foreign countries is not – but theoretically the two concepts look a bit like each other. When a foreign country wants to influence domestic public opinion up to an election it isseen as an effort to undermine democracy. It seems logical though– and even legitimate – that foreign governments want people in other countries to choose leaders that favor them. It is the methods used to do so that vary in legitimacy.
From digital to physical
In my time as a student of political science in Copenhagen I heard and read a lot about Russia. Russia's image in Denmark is not very favorable. Russia is often perceived as an enemy trying to undermine democracy and as a regime that does not live up to human rights obligations. Russia is also quickly impersonated as Vladimir Putin: strong but unfair. Russia is a country far away, difficult to understand, but easy to fear. Said in another way: Russia does not have a lot of soft power leverage in Denmark and I imagine it is the same in many other countries in the West. Whenever and whatever good we hear about Russia; we don't really believe it.
A couple of years ago I decided to travel to Russia to test and question my perceptions about the country that have mainly emerged from what we hear and read in Western media.One of Russia's soft power methods is to promote Russian culture and foreign policy through NGO's targeting for example students and young professionals to promote educational programs and exchange (Simons 2018). I chose to cease this opportunity to get to know Russia better and thus I have participated in various NGO-programs in Russia. And boy; have I engaged in a lot of discussions, I have learned, and I have influenced.
Russian NGO's are often viewed as illegitimate in the West because they receive economic support from the Russian government. Thus, they are not "non-governmental" people say. What we need to remember is that NGO's can merely survive in Russia without government support because if they receive money from abroad, they risk being labeled 'foreign agents' (Svetova 2018). Surely if they receive government support, they might have some obligations towards their government, but it does not mean that they are deliberately trying to spread disinformation to manipulate people. At least this should not be our starting point.
Official opinions are often also reflected in people's opinion and by denying those opinions we distance ourselves not only from the Russian government but from the Russian people. Say I disagree; then only by understanding official opinions, I can put forward a counter argument in an understandable way to those who share that opinion. This is what 'mutual understanding' is about– which is exactly what is missing in the relationship between Russia and the West.
Blurred lines: false or biased, fact or opinion?
Dialogue fosters mutual understanding, which fosters predictability and credibility, which fosters trust and furthers possibilities to cooperate (Head 2016: 360). But in the digital age credibility is a scarce resource and fear of being manipulated keeps us from cooperating. A Russian acquaintance once said to me: Whatever you say about Russia, the opposite is also true. In other words: Truth can be inflected.
A prominent discussion in philosophy of science is whether and when something can be viewed as knowledge and be defined as true. Positivists argue that when weknow something is true, it is also real. "Influence campaigns in this new digital reality do not try to convince us and win an honest argument. Instead, they question reality itself," said the Danish Foreign Minister, Jeppe Kofoed at a conference on how democracies can be protected against foreign influence. But it is questionable whether one reality exists.
In constructivist theory, reality is socially constructed within social contexts which means that different people in different contexts see reality differently. In other words, when people believe something is true, it is also real. Thus, it is difficult to define the line between disinformation and biased opinion. This is for example the case with the 'annexation' of Crimea as it is called in the west and the 'reunification' of Crimea as it is called in Russia. Those who agree with one or the other see true information, those who see an unfair framing see biased information and those who strongly disagree see false information. Information is interpreted within the framework of preexisting beliefs (Vuorelma2017: 120). Therefor it is questionable whether people are easily influenced by information that they strongly disagree upon, but it is quite possible that they would refer to the information as false.
Good image can be threatening
Things have happened recently that from a Russian perspective could give Russia more soft power leverage in the West. Russia sent medical aid to Italy and to other countries which could be a sign of goodwill. It has alsodeveloped a potential corona-vaccine, which could improve Russia's image within biomedicine and broader academia – and could potentially put Russia in a position to help the whole planet. But in the West people are not exactly thrilled. In a Western perspective these are things that Russia can use for propaganda purposes meaning the deliberate, systematic attempt to shape perceptions and manipulate cognitions to achieve the goals of the propagandist (Jowet & O'Donell 2019: 6).
In the digital age aggressive behavior is not only expansionist behavior it is also a state's intent to impose a good imageand thus, a signal of good intent can be interpreted as aggressive behavior. Unfortunately, I did not learn the solution to this dilemma. On the one hand, we should not be blind towards that states or even NGO's might have an interest in lying about its intentions in order to change or control other people's opinions. But on the other hand, we should primarily put it upon ourselves to explore the reasons behind divergent perceptions. Though, I suggest this should not take place through online media where misunderstanding rule and disinformation disrupt. What we need is good old-fashioned face-to-face meetings whether between students, teachers, NGO's or government officials. Because the more we disagree the more dialogue is needed.
Framing foreign influence as pure malign manipulation will keep us both from learning and from arguing our own case abroad. So, let us prevent soft power from turning too ugly. After all the use of soft power is preferable to the use of hard power. And let us hope the covid-19-crisis is over soon so that we can visit each other and engage in dialogue where influence is not always a bad thing.
Litterature:
Head, Naomi (2016). 'Transforming Conflict: Trust, Empathy, and Dialogue', in Yohan Ariffin, Jean-Marc Coicaud & Vesselin Popovski (eds.), Emotions in International Politics. Cambridge: Cambridge University Press.
Jervis, Robert (2017). 'Signaling and Perception. Projecting Images and Drawing Inferences', in: How statesmen think: The psychology of international politics. Princeton: Princeton University Press.
Jowet, Garth S. & Victoria O'Donnell (2019). 'Propaganda and Persuasion' (ed. 7). California: SAGE Publications.
Osipova, Yelena (2014). 'Russification" of "Soft Power": Transformation of a Concept'.The Journal of Public Diplomacy, Vol. 5, 56-77
Sergunin, Alexander &Karabeshkin, Leonid (2015. 'Understanding Russia's Soft Power Strategy', Political Studies Association, POLITICS vol. 35(3-4), 347–363
Simons, Greg (2018).'The Role of Russian NGOs in New Public Diplomacy', Journal of Political Marketing, 17:2, 137-160
Svetova, Zoya (2018).'NGOs in Russia: Do They Still Stand a Chance? The Kremlin is steadily ramping up its control over civil society'. Moscow Times. Located on: https://www.themoscowtimes.com/2018/02/12/ngos-do-they-still-stand-a-chance-russia-svetova-a60471
Don't Kid Yourself, Russia will Never Abandon Belarus
The world has been rivetted by the largest protests in Belarus' history over the course of the past month. Dubbed "Europe's Last Dictator" by former German Foreign Minister Guido Westerwelle, its President Alexander Lukashenko has ruled Belarus ever since winning the country's first and only democratic election in 1994. But is this the end for Lukashenko? Certainly, some have already dubbed this as another "Color Revolution" moment in reference to similar civil society "People's Power" protests that were able to bring down post-Soviet governments from Kyrgyzstan to Serbia, and most recently the pro-Russian administration of Viktor Yanukovych in Belarus' multiethnic southern neighbor Ukraine in 2014. But that will not happen in Belarus. This article does not mean to be callous but frank. The stark reality is that Belarus is an ethnically homogenous country that is vital to Russia's national security interests. It will never surrender that to the opposition in Minsk or the West and NATO.
First, culturally Belarus is overwhelmingly Russian. Belarus' population of 9.5 million people, 84% are ethnic Belarussians and 70% are native Russian speakers, Belarus' only official language. Unlike Ukraine or the Baltic countries, Belarus lacks a strong ethnic base to sustain a pro-European political movement. Moscow will never abandon these Russians either, if needed it will intervene militarily under the guise of securing their rights, as it has done already in Eastern Ukraine. Such a maneuver would lead to a devastating conflict, with serious regional implications, and could begin a cascade of interventions to protect Russian speaking minorities on its borders.
Moreover, Belarus' location situated right on Russia's western frontier makes it is too strategically important for Moscow to allow it to join the fold of NATO. The Belarussian steppe is an invasion and counterattack route that quickly conveys invading European armies to the gates of Moscow, or Russian forces into Western Europe. Belarus was the first to fall during Operation Barbarossa, Nazi Germany's invasion of the Soviet Union, and it is in Belarus during Operation Bagration that the Red Army opened the road to Berlin. Today, Belarus' existence within Russia's political orbit is vital to provide it a buffer with NATO's Eastern frontier. Without it, NATO could deploy forces just about 200 miles from Moscow. Thus, for Russia, any political change is a strategic threat. If Russia was willing to annex Crimea to, in part, protect its naval station at Sevastopol, after theUkrainians overthrew their pro-Russian leader Yanukovych, then it will do the same and more to Belarus in the event of Lukashenko's ouster.
Additionally, a stable Belarus is vital to Russia's core economic interests. It is through Belarus that major oil and gas pipelines transit from Russia to Eastern Europe, Central Europe, and the Baltic States. At least 10% of Europe's oil needs come through the Druzhba pipeline in southern Belarus. And although Russia has also worked to diversify its avenues to export gas directly to the energy consuming countries of Europe, including with the construction of the Nordstream II and Turkstream pipelines, Belarus' central location will always remain important as the most direct route to transport gas to Europe. In fact, Russia is already in a contentious dispute with Ukraine over gas pipelines, and it will not stand to also lose Belarus as a stable gas corridor.
And if that was not enough, one must remember Belarus is institutionally tied to Russia. It was at a hunting lodge in the Belarussian forest that in 1991, the leaders of the Soviet Union's three Slavic republics: Belarus, Russia, and Ukraine came together to formally end the Soviet Union by declaring their independence together in the Belzahevy Accords. Five years later, Belarus then reversed its separation from Russia when it formed a Commonwealth in 1996, and finally the "Union State of Russia and Belarus," or simply the "Union State" in 1999. This experiment in reestablishing the Soviet Union as a unitary political entity includes Schengen Area-style freedom of movement and a single executive that until a recent constitutional referendum, Russian President Vladimir Putin looked prepared to strengthen and assume the leadership of in order to stay in power. Now, Putin has raised the possibility of further integration as an antidote to the current protests. Belarus' fate is thus closely tied to Russia's own future as a nation state.
Notably, Belarus is also a party to the Collective Security Treaty Organization (CSTO), a Russian led security alliance of regional states including Armenia, Kyrgyzstan, Kazakhstan and Tajikistan. From the CSTO countries, Belarus can request an international (albeit Russian-led) "Collective Rapid Reaction Force," to intervene and stabilize the country. As an elected leader, Lukashenko would be well within his rights to request the CSTO to intervene, and Russia already noted weeks ago that it forces remained ready in "reserve" at Belarus' request. This would be an entirely legal use of military force to quell the domestic unrest and secure Lukashenko's rule.
Lukashenko is the human embodiment of Russia's interests in Belarus. He has made possible the expansion of Russia's influence in the country since his election in 1994 and has had the unenviable task of placating Russia, balancing Europe and preserving his own independence, to some degree, from Moscow. He is the only ruler modern Belarusians have ever known, and the only one who can be trusted to steward the interests of Moscow and ethnolinguistic Russians. He is therefore the lynchpin of any strategy to preserve Russia's interests in the country. Whether Moscow likes it or not, Lukashenko is irreplaceable. Frankly, sanctions will not convince him to retire, but only remind him that to fail, to lose power, will lead to his demise, and possibly his imprisonment or death for only Russia can affect the situation on the ground in Belarus.
Most of all, Lukashenko is the only one trusted by the military. As noted by Belarus' Soviet-era leader Stanislav Shushkevich, the Belarussian army is manned and led by Lukashenko loyalists, it is one of the largest military force per-capita for its population, and its general staff leadership are well paid for their service to the state. Their fates are inexorably tied: a large, well-paid, ethnically homogenous military and their patron leader President Lukashenko. It is highly unlikely they will defect to the opposition, but even if so, that will only lead to a civil war and a Russian intervention. The presence of Lukashenko loyalists in the military ensures buttressed by the Russian speaking population ensures he will always have a strong power base in the country.
There may be a tendency in the West to think the Belarussian opposition will win. This belief is what guided overwhelming international support for Juan Guido in Venezuela to take power from the government of Nicholas Maduro. But Maduro held firm, knowing his allies in the military will decide his and the country's future. They stayed in lockstep with the government, and despite massive opposition protests and the defection of much of Maduro's political base, his government did not yield. They mortgaged the country's future to survive –but survive they did.
The US especially must learn from Venezuela, or for that matter the rest of the interventions on its diplomatic resume. It is not a simple matter of course to remove governments even when the population is resoundingly opposed to their rule. Unless NATO, the US, and Europe plan on supporting a military opposition against Russia (which nobody is proposing), risking a direct confrontation with Moscow as well, there is little to no chance of changing the rulers in Minsk.
Of course, for the West, it still makes sense to support the opposition vocally, even if their defeat is inevitable. At the very least, it is a chance to draw attention to a crisis on Russia's doorstep, at most, it will grant it an ally in a revolutionary Belarussian government –for all of five minutes that is, before Russian soldiers duly force it from office and restore Lukashenko to power. Belarus is in Russia's backyard. The West should not forget that as it watches events unfold in Minsk.
Navalny, Nord Stream 2 and Moscow's Response
As expected, Alexei Navalny's case is seriously tearing apart relationship between European Union and Russian Federation. The alleged "poisoning" of the opposition leader Alexei Navalny, on August 20 in Tomsk (Siberia), has similarities to the murder of former Russian spy Alexander Litvinenko, and that of Sergei Skripal, a former Russian military officer and double agent for the UK's intelligence services, and his daughter, Yulia Skripal, in the city of Salisbury, England. Russia's political history is dotted with that well-colored inerasable image.
Navalny is a Russian opposition politician and anti-corruption activist. He came to international prominence by organizing demonstrations and running for political office, to advocate reforms against corruption in Russia. As a citizen, he has the fundamental right to freedom of expression and to associate with social and political groups. But his activities has angered the officialdom and becomes most hated politician. He has been detained several times by Russian authorities.
Now Navalny, who was "allegedly poisoned" in August, stands a determining factor shaping the relationship between Western world and European Union and Russia. Sanctions are the punitive measures against Russia. When he was first treated in a Russian hospital in Omsk, the doctors claimed that there were no traces of poison in his body, a claim that Russian authorities continue to endorse.
Specialist labs in France and Sweden have confirmed Russian opposition leader Alexei Navalny was poisoned with the Soviet-era nerve agent Novichok, the German government Spokesman Steffen Seibert said mid-Sept, and confirmed that the Hague-based Organization for the Prohibition of Chemical Weapons had also received samples and was taking steps to have those tested at its reference laboratories.
According to Seibert, the European Union's summit, set to take place on September 24-25. The world would be looking for what measures be collectively adopted with regard to Navalny and against Russia.
On Sept 17, Russian Foreign Ministry spokesperson Maria Zakharova told the local media that there were another series of anti-Russian sanctions being initiated by the West amid the situation involving Russian opposition politician Alexei Navalny, all these designed to deliver a blow to relations between Russia and the European Union.
"The main goal today, at least it appears to be this way, is to deliver a blow to the relations between our countries and the European Union, and countries that are part of the union. Everything is going in this framework," Zakharova said in the 60 Minutes show on the Rossiya 1 (VGTRK) television channel.
On Sept 15, during its session the European Union planned to create a global regime sanctioning human rights violations around the world and the intention to name it after Alexey Navalny. The Russian Foreign Ministry believes that will erode the basic principles of international law and undermines the prerogatives of the UN Security Council through endless illegitimate unilateral sanctions imposed by Brussels and Washington.
As for whether it would be advisable to name this sanctions regime after Alexei Navalny, it viewed "this exclusively as an undisguised attempt to give a manifestly anti-Russia tonality to the new EU restrictions. At the same time, Berlin persists in brushing off proposals to work together in order to get to the bottom of what happened, using clearly far-fetched pretexts. We hope that common sense will prevail in the European Union and our partners will renounce the arbitrary practice of assigning blame and in the future will draw conclusions based on real and confirmed facts."
That however Moscow readies to hit back on EU sanctions. Local daily newspaper Izvestia also wrote that Russia vows to retaliate against potential European Union sanctions. Even though the European Union is trying to elbow Russia out of the gas market, it is unlikely that the Nord Stream 2 gas pipeline project will be abandoned over the incident with Russian opposition figure Alexey Navalny, quoting sources in the Russian Federation Council (Upper House of Parliament).
The resolution approved by the European Parliament (EP) stresses the need for an international investigation into the alleged poisoning of Navalny with a Novichok-type toxic agent. European MPs called for suspending Nord Stream 2 and slapping sanctions on Russia. Meanwhile, Moscow is urging Berlin to cooperate in the investigation of what happened to Navalny. If the EU levies sanctions on Russia, Moscow can provide a tit-for-tat response, Russian MPs told the paper.
"I don't think this option will come to life, because it is difficult to connect the situation with Navalny to the construction of Nord Stream 2. This is just an excuse to push Russia out of the gas market. We need to react calmly and not be dragged into those discussions," Deputy Chairman of the Russian Federation Council's Committee on Foreign Affairs Vladimir Dzhabarov told Izvestia, commenting on the resolution.
Similarly, Deputy Chairman of the State Duma's Foreign Affairs Committee Alexei Chepa explained to Izvestia that in the event of any real anti-Russian sanctions, Russia could provide a tit-for-tat response. For example, if the European Union approves personal restrictions and a sanctions list, Moscow will do the same.
"Of course, we will respond. However, this will impact both our economy and the economy of Germany and the European Union. No one wins here. However, there may be a tit-for-tat blacklist that would include, for example, the MPs that called for anti-Russian sanctions or for the suspension of Nord Stream 2," the MP said, stressing that Moscow will only retaliate if the European Union introduces real sanctions against Russia.
Russian newspaper Kommersant wrote that European Union to loosen legal mechanism for new sanctions against Russia. It said that the European Commission is working on broadening its legal instruments that would enable the introduction of personal sanctions against human rights violators in different countries, counting Russia among them. President of the European Commission, Ursula von der Leyen, has announced plans to adopt Europe's version of the Magnitsky Act and suggested adjusting the mechanism for approving sanctions in such a way that does not require the support of all European Union member states.
According to Kommersant, this amendment, if adopted, will no longer allow Moscow to count on friendly European countries that have called on European Union allies not to impose tough sanctions on Russia. According to von der Leyen, the proposals for a European 'Magnitsky Act' will be ready soon. She explained the European Union should be able to respond clearly and quickly to what is happening anywhere, whether in Hong Kong, Moscow or Minsk.
The German Council on Foreign Relations, does not believe that the European Union will be able to agree on an extensive package of sanctions against Russia soon. Rather, an agreement on a blacklist similar to the 'Magnitsky list' could be expected. According to experts, regarding the Nord Stream 2 pipeline, Germany and the European Union would rather allow the project be implemented in full, and then introduce some measures to restrict or prohibit transportation of gas through the pipeline.
"With the crises around Navalny and Lukashenko unfolding, the freezing of Nord Stream 2 seems to be in the cards. Nevertheless, we are not talking about a complete breakdown of relations. Even during the Cold War, economic ties between the USSR and the West were not completely severed," Head of the European Political Studies Department at the Institute for World Economy and International Relations (IMEMO),Nadezhda Arbatova, told Kommersant newspaper. "Today's confrontation between Russia and the West is a struggle of ideology and real politics. Minimal interaction will be maintained, but this will not change the quality of relations between Russia and the EU," she predicted.
European Union and Russia have strategic partnership agreement signed in 2011 but that was later challenged following the annexation of Crimea and the war in Donbass. Russia has five member states: Estonia, Finland, Latvia, Lithuania and Poland share its border. The relations are determined by European Union member on bilateral basis, but all the members adopt common or collective policies toward the Russian Federation.