WHO: Breastfeeding link to COVID-19 is negligible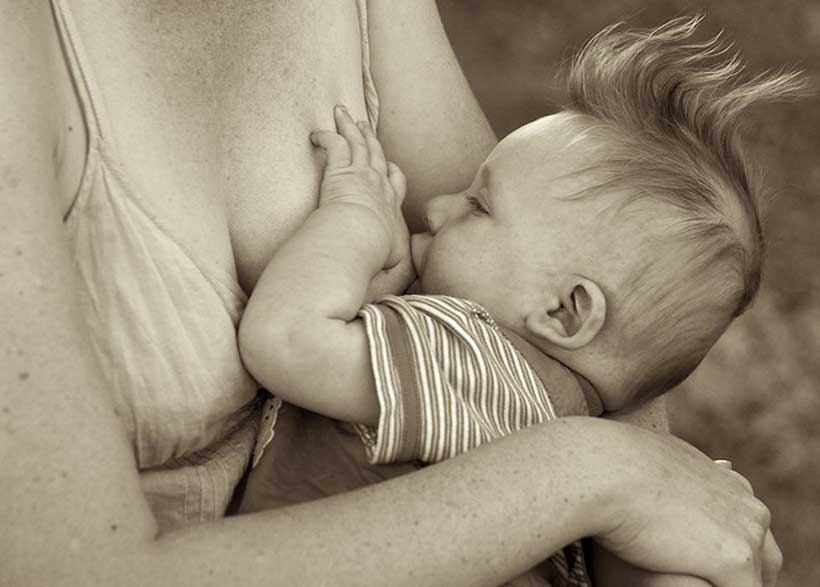 The risk of COVID-19 infection from breastfeeding is negligible and has never been documented, the World Health Organization (WHO) said on Tuesday, in a call for greater support for the practice.
The appeal, during World Breastfeeding Week, comes as WHO warned that not using mother's milk is linked to 820,000 child deaths a year, at a cost to the global economy of $300 billion.
"WHO has been very clear in its recommendations to say absolutely breastfeeding should continue," said Dr. Laurence Grummer-Strawn, head of the World Health Organization's Food and Nutrition Action in Health Systems unit. "We have never documented, anywhere around the world, any (COVID-19) transmission through breastmilk."
No substitute
Exclusive breastfeeding for six months has many benefits for the infant and mother which far outweigh any risk from the new coronavirus pandemic, according to WHO.
These advantages include the fact that breastmilk – including milk which is expressed – provides lifesaving antibodies that protect babies against many childhood illnesses.
This is only one of the reasons why new mothers should initiate "skin-to-skin contact" and "room-in" with their babies quickly, as "the risks of transmission of the COVID-19 virus from a COVID-positive mother to her baby seem to be extremely low", added Dr. Grummer-Strawn.
Having tested the breastmilk of "many" mothers around the world in a variety of studies, the WHO official explained that although a few samples had contained the virus, "when they followed up to see whether the virus was actually viable and could be infective, they could not find any actual infective virus".
Underscoring the WHO's longstanding support for using mother's milk over substitutes, Dr. Grummer-Strawn also warned that the pandemic had weakened essential breastfeeding support usually provided to families with newborns.
COVID 'undermining essential support'
"The interruption of services has been tremendous around the world providing the kind of support mothers normally would get with breastfeeding," Dr. Grummer-Strawn told journalists.
"Oftentimes, the health services that would provide maternal child health have been diverted to take care of the COVID response; sometimes families do not feel comfortable in going into the health services, because they're afraid that they might get COVID and so they don't come for the routine kinds of support."
According to the WHO, "about 820,000 children's lives are lost every year because of a lack of breastfeeding", Dr. Grummer-Strawn continued, in reference to deaths among under-fives. "Economically, there are losses of about $300 billion a year in economic productivity, lost because of a lack of breastfeeding," he added.
Numerous good things come from breastfeeding – for the child and their mother in developing and industrialized countries – WHO has long maintained.
It has insisted that "it is not safer to give infant formula milk", together with UN Children's Fund (UNICEF) and the International Baby Food Action Network (IBFAN).
Benefits for baby and mother
The three organizations have united in their call to Governments to protect and promote women's access to skilled breastfeeding counselling, for World Breastfeeding Week 2020 (1-7 August).
"Breastfeeding provides benefits during the time of breastfeeding, and those that are most recognised are protection against diarrhoea, which is one of the top causes of mortality in low-income countries, protection against respiratory infections, against obesity – childhood obesity later on – as children get older, protection against leukaemia," said Dr. Grummer-Strawn.
Breastfeeding also protects the mother against breast cancer, ovarian cancer, Type 2 diabetes later on, the WHO official said, "so there are benefits for both the mother and the baby, and when we added these up it comes out to about 820,000 lives around the world, even in high-income countries".
In addition to the pandemic, breastfeeding is under pressure from what WHO and UNICEF have described as harmful promotion of breast-milk substitutes.
Countries could do more to protect parents from misleading information, the UN agencies believe. "We continue to be very concerned about the practices of the formula industries, both the big multinational corporations as well as in many countries there are local manufacturers of breastmilk substitutes that are trying to get mothers to get on to their products," said Dr. Grummer-Strawn. "They use a number of tricks, sometimes it's not as blatant advertising as it once was, because they know that they can get caught."
According to WHO, of 194 countries analysed, 136 have legal measures related to the International Code of Marketing of Breast-milk Substitutes and subsequent resolutions adopted by the World Health Assembly (known as the Code).
Tricks of the trade
However, only 79 countries prohibit the promotion of breast-milk substitutes in health facilities, and only 51 have provisions that prohibit the distribution of free or low-cost supplies within the health care system, WHO said in a report published in May.
Only 19 countries have prohibited the sponsorship of scientific and health professional association meetings by manufacturers of breast-milk substitutes, which include infant formula, follow-up formula, and growing up milks marketed for use by infants and children up to 36-months old, the UN health agency study found.
WHO and UNICEF recommend that babies be fed nothing but breast milk for their first six months, after which they should continue breastfeeding – as well as eating other nutritious and safe foods – until at least two years old.
"The aggressive marketing of breast-milk substitutes, especially through health professionals that parents trust for nutrition and health advice, is a major barrier to improving newborn and child health worldwide," said Dr. Francesco Branca, Director of WHO's Department of Nutrition and Food Safety. "Health care systems must act to boost parent's confidence in breastfeeding without industry influence so that children don't miss out on its lifesaving benefits."
First polio outbreak in 30 years declared in Mozambique
Health authorities in Mozambique declared an outbreak of wild poliovirus on Wednesday after confirming that a child in the country's north-eastern Tete province, had contracted the disease.
This marks the second imported case of wild poliovirus in southern Africa this year, following an outbreak in Malawi in mid-February, said the World Health Organization's (WHO) Regional Office for Africa, in press release.
The lone case so far, is the country's first since 1992. The infected child began experiencing onset of paralysis in late March. Genomic sequencing analysis indicates that the newly confirmed case is linked to a strain that had been circulating in Pakistan in 2019, similar to the case reported in Malawi earlier this year, WHO noted.
Polio is transmitted mainly via contaminated water and food, or through contact form an infected person. The virus can cause paralysis, which is sometimes fatal.
'Polio free'?
The case in Mozambique and the earlier one in Malawi do not affect Africa's wild poliovirus-free certification, because the virus strain is not indigenous, WHO stressed.
Africa was declared free of indigenous wild polio in August 2020 after eliminating all forms of wild polio from the region.
"The detection of another case of wild polio virus in Africa is greatly concerning, even if it's unsurprising, given the recent outbreak in Malawi. However, it shows how dangerous this virus is and how quickly it can spread," said Dr Matshidiso Moeti, World Health Organization Regional Director for Africa.
UN support
"We are supporting southern African governments to step up the polio fight including carrying out large-scale, effective vaccination campaigns to halt the virus and protect children from its damaging impact."
An investigation is underway in Mozambique to determine the extent of the risk posed by the new wild poliovirus case and the targeted responses needed. Preliminary analysis of samples collected from three contacts of the newly-detected case, were all negative for wild poliovirus type 1, said WHO.
Mozambique recently carried out two mass vaccination campaigns – in response to the Malawi outbreak – in which 4.2 million children were vaccinated against the disease.
Efforts are currently underway to help strengthen disease surveillance in Malawi, Mozambique, Tanzania, Zambia and Zimbabwe. All those countries will continue with mass vaccinations, with plans to reach 23 million children aged five, and below, with the polio vaccine in the weeks ahead, WHO assured.
Virus pockets
Wild poliovirus is endemic only in Afghanistan and Pakistan. Polio is highly infectious, and largely affects children younger than five years. There is no cure for polio, and it can only be prevented by immunization.
Children across the world remain at risk of wild polio type 1 as long as the virus is not eradicated in the final remaining areas where it still circulates.
Americas: Rising COVID-19 caseload should be a 'wake-up call'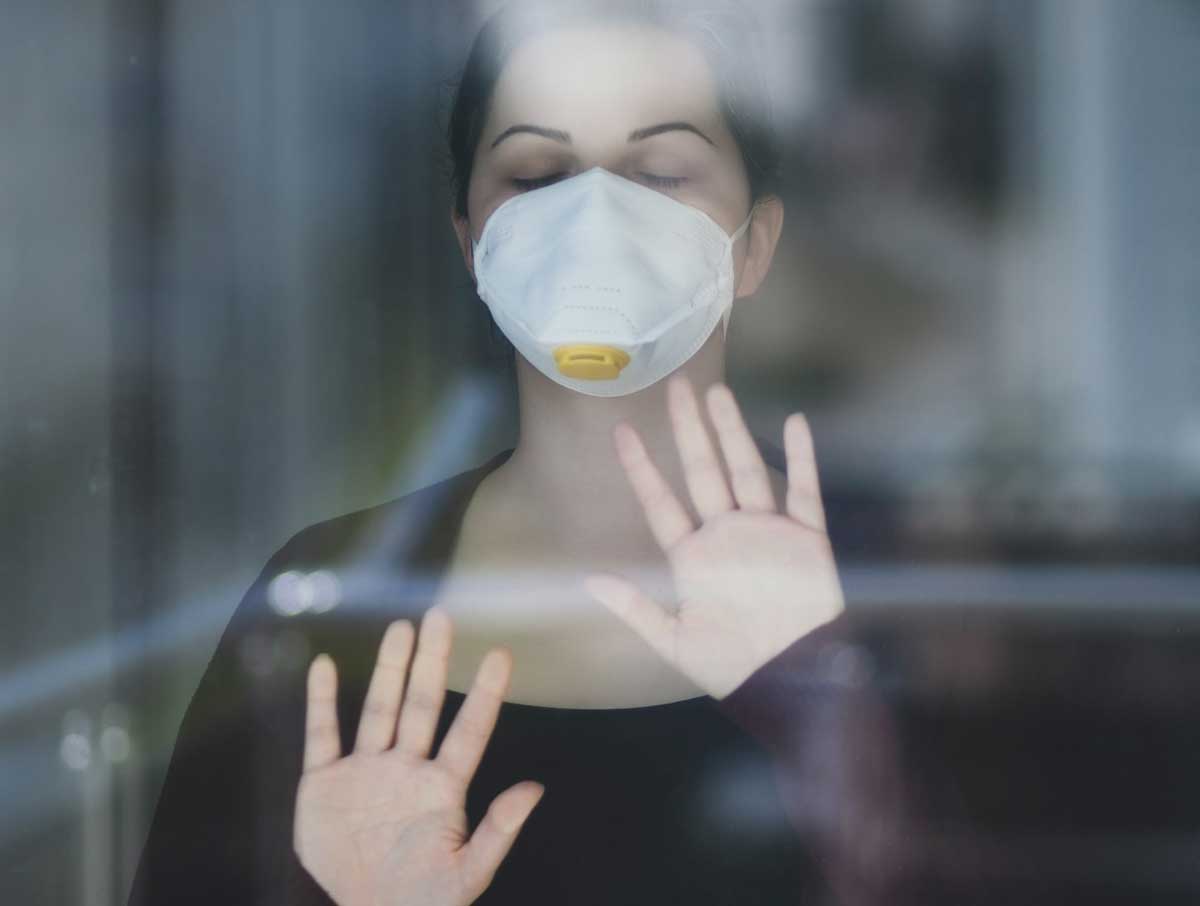 COVID-19 rates are on the rise in the Americas, where new infections and fatalities have been steadily increasing over the past four weeks, the regional office of the World Health Organization (WHO) said on Wednesday.
More than 918,000 cases were recorded last week, a 27.2 per cent increase over the previous week, and over 3,500 deaths, latest information from the Pan American Health Organization (PAHO) has revealed.
Eighteen nations saw spikes in hospitalizations, while admissions to intensive care rose in 13 countries and territories.
"The rise in cases should serve as a wake-up call. When people get sick, hospitals get overwhelmed, health systems are challenged, and the number of deaths rise," said Dr. Carissa Etienne, the PAHO Director, speaking during her weekly media briefing.
Regional round-up
North America accounted for more than half of all infections in the region. Cases there have been climbing for the past seven weeks, driven by new infections in the United States, which recorded more than 605,000 new cases, a 33 per cent increase.
The largest rise in cases occurred in Central America, where infections soared by 80 per cent, while in South America, Brazil recorded more than 120,000 cases – a nine per cent increase.
Meanwhile, Argentina saw almost 34,000 cases, which is a staggering 92 per cent rise over the previous week. Other countries in the subregion also experienced surges, while Venezuela, Paraguay and Brazil recorded an increase in deaths.
Cases in the Caribbean have been increasing for five consecutive weeks. Infections rose 9.3 per cent, and deaths 49 per cent, when compared with the previous week. Fourteen countries and territories also reported increases in hospitalizations.
Dr. Etienne urged governments to take stock and act on these numbers. "The truth is this virus is not going away anytime soon," she said.
Following a period of lower coronavirus transmission, many national and local authorities are abandoning mask mandates and physical distancing requirements, and have reopened borders. However, many people in the Americas are still at risk.
Only 14 of the 51 PAHO countries and territories have reached the WHO target of vaccinating 70 per cent of their populations. Discrepancies still exist in coverage for at-risk and vulnerable groups, such as the elderly, people with pre-existing conditions, and indigenous and afro-descendant communities
Dr. Etienne underlined that wearing masks and practicing physical distancing are still valid measures to lower virus transmission.
"Governments should continue to monitor the COVID-19 trends closely, adapt their guidance to protect the most vulnerable, and always be ready to scale up these social measures whenever there is an increase in cases or deaths," she said.
The public can also play a part by embracing vaccines, masks and other protective measures, she added.
Learning from the pandemic
Dr. Etienne has recommended that countries should not forget lessons learned over the past two years of living with the new disease.
They must keep focus on the virus, amid a steady decline in testing. Even in places where self-tests are available, results are not always reported to health authorities.
"Testing and surveillance are our eyes and ears for this pandemic and can help governments make informed decisions," the PAHO chief said, underscoring the importance of maintaining and strengthening related infrastructure.
At the same time, governments must also keep investing in their health systems to react quickly to any new developments, and to address health needs beyond COVID-19.
Dr. Etienne recalled that when COVID-19 vaccines were first rolled out over a year ago, the concern was over equity and ensuring enough doses to cover the most vulnerable people.
"Supply was the most significant barrier throughout 2021. That is no longer the case," she said. "We have sufficient doses to cover those most at risk, and we have an obligation to do so."
Minimal risk of monkeypox transmission in UK following confirmed case
Risk of monkeypox transmission in the United Kingdom is minimal following a confirmed case of the rare and sometimes fatal animal-bourne disease, the World Health Organization (WHO) said on Monday.
On 7 May, UK health authorities notified WHO of the confirmed case in an individual who had recently returned to the country from Nigeria.
Monkeypox is a viral disease that occurs primarily in tropical rainforest areas of Central and West Africa. It is occasionally exported to other regions.
Modes of transmission
The monkeypox virus is mostly transmitted to people from wild animals such as rodents and primates, though human-to-human transmission also occurs.
The disease typically presents with fever, rash and swollen lymph nodes.
Contact with live and dead animals – for example through hunting and consumption of wild game or bush meat – are known risk factors.
Extensive contact tracing
WHO said the case travelled to Nigeria in late April, staying in Lagos and Delta states, and developed a rash on 29 April.
They returned to the UK on 4 May and went to a hospital that same day. As monkeypox was suspected, they were immediately isolated.
Extensive contact tracing has identified exposed persons in the community, the healthcare setting, and on the international flight. So far, none has reported compatible symptoms.
"Since the case was immediately isolated and contact tracing was performed, the risk of onward transmission related to this case in the United Kingdom is minimal. However, as the source of infection in Nigeria is not known, there remains a risk of ongoing transmission in this country," the UN agency said.
No travel or trade restrictions
Nigerian authorities were informed about the case on 7 May.
The individual did not report contact with anyone with a rash illness, or known monkeypox, in Nigeria. Details of travel and contacts within the country have also been shared for follow up as necessary.
WHO currently does not recommend any restriction for travel to, and trade with, Nigeria or the UK, based on available information at this time.
More about monkeypox
The monkeypox virus belongs to the orthopoxvirus family, which includes smallpox.
It can be transmitted by contact and droplet exposure, and the incubation period is usually from six to 13 days but can range from 5 to 21 days.
Symptoms can be mild or severe, and usually resolve spontaneously within 14 to 21 days. However, lesions can be very itchy or painful.
There have been seven cases of monkeypox previously reported in the UK, all of which were related to a travel history to or from Nigeria.
Two separate cases were also reported in the United States last year, also imported from Nigeria.
Since September 2017, the West African country has continued to report cases of the disease, with 558 suspected cases up to 30 April of this year.
The figure includes 241 confirmed cases, including eight deaths from the disease.