WHO: Breastfeeding link to COVID-19 is negligible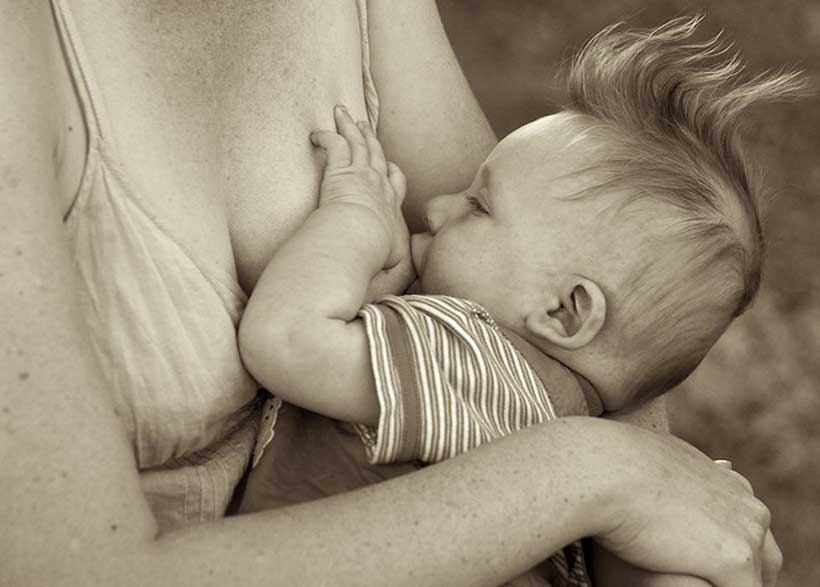 The risk of COVID-19 infection from breastfeeding is negligible and has never been documented, the World Health Organization (WHO) said on Tuesday, in a call for greater support for the practice.
The appeal, during World Breastfeeding Week, comes as WHO warned that not using mother's milk is linked to 820,000 child deaths a year, at a cost to the global economy of $300 billion.
"WHO has been very clear in its recommendations to say absolutely breastfeeding should continue," said Dr. Laurence Grummer-Strawn, head of the World Health Organization's Food and Nutrition Action in Health Systems unit. "We have never documented, anywhere around the world, any (COVID-19) transmission through breastmilk."
No substitute
Exclusive breastfeeding for six months has many benefits for the infant and mother which far outweigh any risk from the new coronavirus pandemic, according to WHO.
These advantages include the fact that breastmilk – including milk which is expressed – provides lifesaving antibodies that protect babies against many childhood illnesses.
This is only one of the reasons why new mothers should initiate "skin-to-skin contact" and "room-in" with their babies quickly, as "the risks of transmission of the COVID-19 virus from a COVID-positive mother to her baby seem to be extremely low", added Dr. Grummer-Strawn.
Having tested the breastmilk of "many" mothers around the world in a variety of studies, the WHO official explained that although a few samples had contained the virus, "when they followed up to see whether the virus was actually viable and could be infective, they could not find any actual infective virus".
Underscoring the WHO's longstanding support for using mother's milk over substitutes, Dr. Grummer-Strawn also warned that the pandemic had weakened essential breastfeeding support usually provided to families with newborns.
COVID 'undermining essential support'
"The interruption of services has been tremendous around the world providing the kind of support mothers normally would get with breastfeeding," Dr. Grummer-Strawn told journalists.
"Oftentimes, the health services that would provide maternal child health have been diverted to take care of the COVID response; sometimes families do not feel comfortable in going into the health services, because they're afraid that they might get COVID and so they don't come for the routine kinds of support."
According to the WHO, "about 820,000 children's lives are lost every year because of a lack of breastfeeding", Dr. Grummer-Strawn continued, in reference to deaths among under-fives. "Economically, there are losses of about $300 billion a year in economic productivity, lost because of a lack of breastfeeding," he added.
Numerous good things come from breastfeeding – for the child and their mother in developing and industrialized countries – WHO has long maintained.
It has insisted that "it is not safer to give infant formula milk", together with UN Children's Fund (UNICEF) and the International Baby Food Action Network (IBFAN).
Benefits for baby and mother
The three organizations have united in their call to Governments to protect and promote women's access to skilled breastfeeding counselling, for World Breastfeeding Week 2020 (1-7 August).
"Breastfeeding provides benefits during the time of breastfeeding, and those that are most recognised are protection against diarrhoea, which is one of the top causes of mortality in low-income countries, protection against respiratory infections, against obesity – childhood obesity later on – as children get older, protection against leukaemia," said Dr. Grummer-Strawn.
Breastfeeding also protects the mother against breast cancer, ovarian cancer, Type 2 diabetes later on, the WHO official said, "so there are benefits for both the mother and the baby, and when we added these up it comes out to about 820,000 lives around the world, even in high-income countries".
In addition to the pandemic, breastfeeding is under pressure from what WHO and UNICEF have described as harmful promotion of breast-milk substitutes.
Countries could do more to protect parents from misleading information, the UN agencies believe. "We continue to be very concerned about the practices of the formula industries, both the big multinational corporations as well as in many countries there are local manufacturers of breastmilk substitutes that are trying to get mothers to get on to their products," said Dr. Grummer-Strawn. "They use a number of tricks, sometimes it's not as blatant advertising as it once was, because they know that they can get caught."
According to WHO, of 194 countries analysed, 136 have legal measures related to the International Code of Marketing of Breast-milk Substitutes and subsequent resolutions adopted by the World Health Assembly (known as the Code).
Tricks of the trade
However, only 79 countries prohibit the promotion of breast-milk substitutes in health facilities, and only 51 have provisions that prohibit the distribution of free or low-cost supplies within the health care system, WHO said in a report published in May.
Only 19 countries have prohibited the sponsorship of scientific and health professional association meetings by manufacturers of breast-milk substitutes, which include infant formula, follow-up formula, and growing up milks marketed for use by infants and children up to 36-months old, the UN health agency study found.
WHO and UNICEF recommend that babies be fed nothing but breast milk for their first six months, after which they should continue breastfeeding – as well as eating other nutritious and safe foods – until at least two years old.
"The aggressive marketing of breast-milk substitutes, especially through health professionals that parents trust for nutrition and health advice, is a major barrier to improving newborn and child health worldwide," said Dr. Francesco Branca, Director of WHO's Department of Nutrition and Food Safety. "Health care systems must act to boost parent's confidence in breastfeeding without industry influence so that children don't miss out on its lifesaving benefits."
WHO recommends two new drugs to treat patients with COVID-19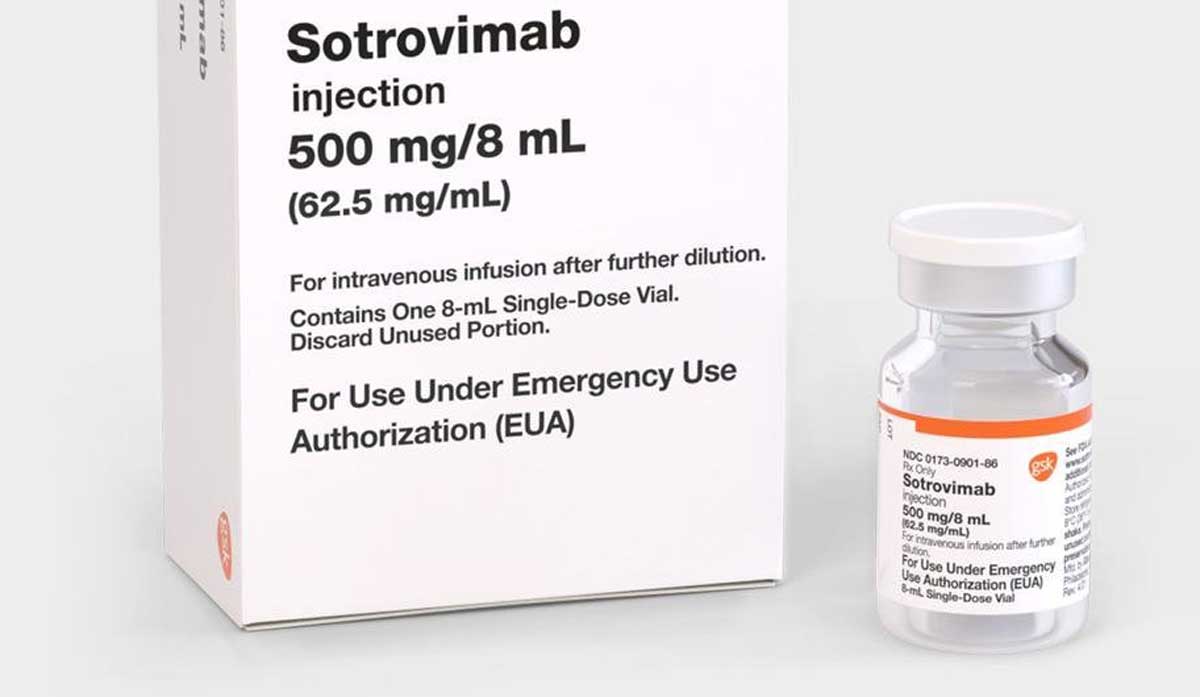 The World Health Organization (WHO) on Thursday reccommended two new drugs to treat patients with COVID-19, one for patients with critical disease, and another deemed effective for non-severe cases.
The first drug, baricitinib, is a Janus kinase (JAK) inhibitor- a class of drugs used to treat autoimmune conditions, blood and bone marrow cancers, and rheumatoid arthritis.
According to the WHO Guideline Development Group, it is "strongly recommended" for patients with severe or critical disease in combination with corticosteroids.
The group of international experts based their recommendation on "moderate certainty evidence" that it improves survival and reduces the need for ventilation.
There was no observed increase in adverse effects.
The experts note that it has a similar effectas other arthritis drugs called interleukin-6 (IL-6) inhibitors. Because of that, when both drugs are available, they suggest choosing the best option based on cost, availability, and clinician experience.
It is not recommended to use both drugs at the same time.
The experts also advise against the use of two other JAK inhibitors (ruxolitinib and tofacitinib) for patients with severe or critical cases of COVID-19 infection.
According to them, trials undergone using these drugs failed to show any benefits arising using either drug,and suggested a possible increase in serious side effects with tofacitinib.
Non-severe cases
In the same update, WHO makes a conditional recommendation for the use of a monoclonal antibody known as sotrovimab in patients with non-severe cases.
According to them, the drug should only be administered to patients at the highest risk of hospitalisation. In those at lower risk, it onlyshowed "trivial benefits".
A similar recommendation has been madepreviously, for another monoclonal antibody drug, casirivimab-imdevimab, and the experts say there is insufficient data to recommend one over the other.
For both, the effectiveness against new variants, like Omicron, is still uncertain. 
The group will update their guidelines for monoclonal antibodies when more data becomes available.
Recommendations
These recommendations are based on new evidence from seven trials involving over 4,000 patients with non-severe, severe, and critical infections.
Developed by WHO with the methodological support of MAGIC Evidence Ecosystem Foundation, the guidelinesprovide trustworthy guidance and help doctors make better decisions with their patients.
According to the agency, the guidelines are useful in fast moving research areas, because they allow researchers to update evidence summaries as new information becomes available.
The latest guidance also updates recommendations for the use of interleukin-6 receptor blockers and systemic corticosteroids for patients with severe or critical COVID-19; conditional recommendations for the use of casirivimab-imdevimab (another monoclonal antibody treatment) in selected patients; and against the use of convalescent plasma, ivermectin and hydroxychloroquine, regardless of disease severity.
Omicron fuels record weekly COVID-19 cases, but deaths 'stable'
Fuelled by Omicron, more than 15 million new cases of COVID-19 were reported around the world last week, by far the most cases reported in a single seven day period, the World Health Organization (WHO) informed on Wednesday.
Briefing reporters in Geneva, the UN health agency chief, Tedros Adhanom Ghebreyesus, said the "huge spike" is being driven by the Omicron variant, which is rapidly replacing Delta in almost all countries.
Despite the number of cases, the weekly reported deaths have "remained stable" since October last year, Tedros added, at an average of 48,000. The number of patients being hospitalized is also increasing in most countries, but it is not at the level seen in previous waves.
He told reporters this is possibly due to the reduced severity of Omicron, and widespread immunity from vaccination or previous infection.
'50 thousand deaths too many'
For the WHO chief, while Omicron causes less severe disease than Delta, it remains a dangerous virus, particularly for those who are unvaccinated.
"Almost 50 thousand deaths a week is 50 thousand deaths too many", Tedros said. "Learning to live with this virus does not mean we can, or should, accept this number of deaths."
For him, the world cannot "allow this virus a free ride" when so many people around the world remain unvaccinated.
In Africa, for example, more than 85 per cent of people are yet to receive a single dose of vaccine.
"We cannot end the acute phase of the pandemic unless we close this gap", he said.
Making progress
Tedros then listed some progress towards reaching the target of vaccinating 70 per cent of the population of every country by the middle of this year.
In December, COVAX shipped more than double the number of doses it distributed in November. In the coming days, the initiative should ship its one billionth vaccine dose.
Some of the supply constraints from last year are also starting to ease, Tedros said, but there's still have a long way to go.
So far, 90 countries have still not reached the 40 per cent target, and 36 of those countries have vaccinated less than 10 per cent of their populations.
New vaccines
Tedros also highlighted an interim statement from the WHO Technical Advisory Group on COVID-19 Vaccine Composition, released on Tuesday, stressing that further vaccines are needed that have a greater impact on preventing infection.
Until such vaccines are developed, the experts explained, the composition of current vaccines may need to be updated.
The Group also said that a vaccination strategy based on repeated booster doses is "unlikely to be sustainable."
A heavy toll
According to Tedros, the overwhelming majority of people admitted to hospitals around the world are unvaccinated.
At the same time, while the immunizations remain very effective at preventing severe disease and death, they do not fully prevent transmission.
"More transmission means more hospitalizations, more deaths, more people off work, including teachers and health workers, and more risk of another variant emerging that is even more transmissible and more deadly than Omicron", Tedros explained.
The sheer number of cases also means more pressure on already overburdened and exhausted health workers.
A study published last year showed that more than one in four health workers have experienced mental health issues during the pandemic. Data from several countries also show that many have considered leaving or have left their jobs.
Pregnant women
On Tuesday, WHO hosted a global webinar, attended by clinicians from around the world, on the clinical management of the virus during pregnancy, childbirth and the early postnatal period.
As stated earlier in the pandemic, pregnant women are not at higher risk of contracting COVID-19, but if they are infected, they are at higher risk for severe disease.
"That's why it's vital that pregnant women in all countries have access to vaccines to protect their own lives, and those of their babies", Tedros said.
The agency chief also called for pregnant women to be included in clinical trials for new treatments and vaccines.
He also stressed that, fortunately, mother to baby transmission in utero or during birth is very rare, and no active virus has been identified in breast milk.
COVID-19: Current vaccines may need to be updated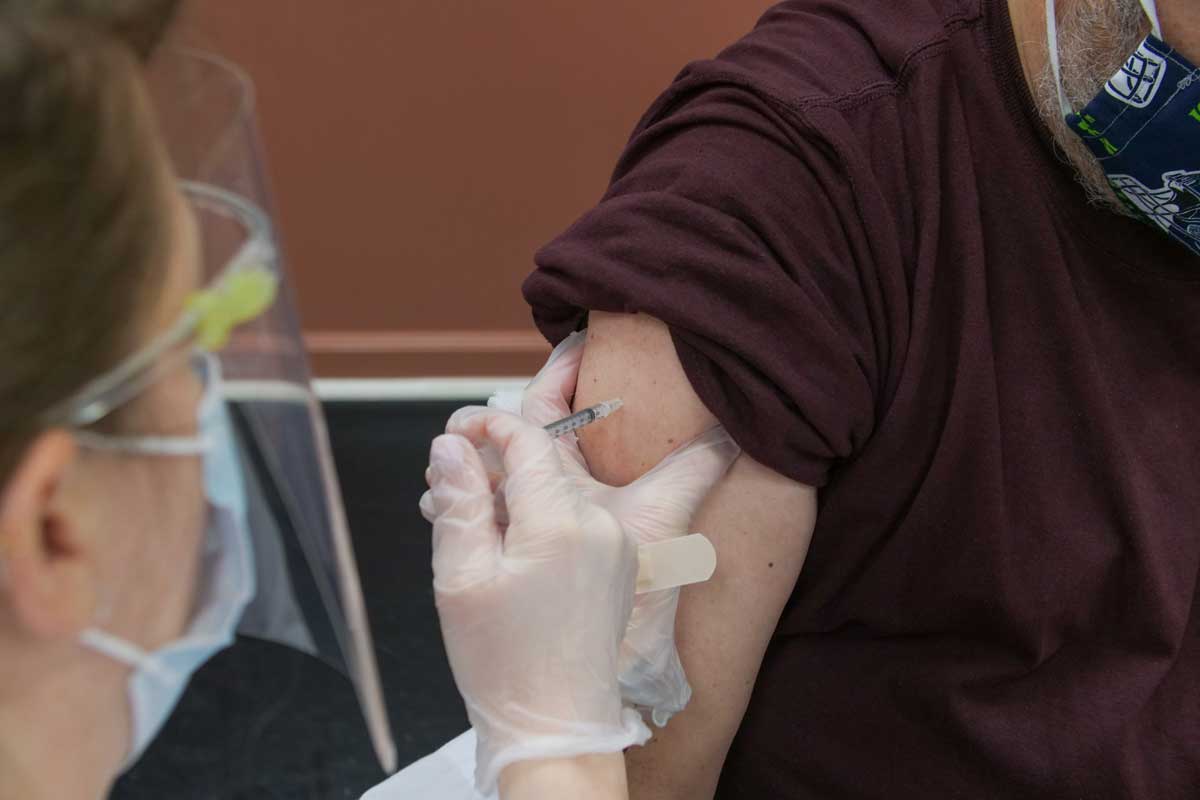 Current COVID-19 vaccines may need to be updated to ensure their continued effectiveness against Omicron and future variants, an expert group appointed by the World Health Organization (WHO) said on Tuesday.
The opinion is contained in an interim statement from the WHO Technical Advisory Group on COVID-19 Vaccine Composition, which was established last September.
Broader access
Amid increased Omicron circulation, members have called for "urgent and broad access" to current vaccines globally, both for protection and to mitigate the emergence of new variants of concern, or VOCs.
The 18 experts are developing a framework to analyze the evidence on emerging VOCs "in the context of criteria that would trigger a recommendation to change COVID-19 vaccine strain composition and will advise WHO on updated vaccine compositions, as required."
They said vaccines that have a high impact on prevention of infection and transmission, in addition to prevention of severe disease and death, are needed and should be developed.
"Until such vaccines are available, and as the SARS-CoV-2 virus evolves, the composition of current COVID-19 vaccines may need to be updated, to ensure that COVID-19 vaccines continue to provide WHO-recommended levels of protection against infection and disease by VOCs, including Omicron and future variants," they wrote. 
The Technical Advisory Group will consider a change in vaccine composition to ensure doses continue to meet WHO criteria, including protection against severe disease, and to improve vaccine-induced protection.
Appeal to manufacturers
Vaccines need to be "based on strains that are genetically and antigenically close" to circulating variants.
Additionally, they must protect against severe disease and death, and be more effective against infection, thus lowering virus transmission and the need for stringent public health and social measures.
The expert group has encouraged COVID-19 vaccine manufacturers to generate and provide data on the performance of current and Omicron-specific vaccines, which will inform any decision when changes to vaccine composition may be required.
The SARS-CoV-2 virus first emerged in Wuhan, China, in December 2019, and has continued to evolve. WHO has so far designated five variants of concern: Alpha, Beta, Gamma, Delta and Omicron.
"While the Omicron variant is spreading rapidly across the world, the evolution of SARS-CoV-2 is expected to continue and Omicron is unlikely to be the last VOC," said the expert group.