Public Transport Can Bounce Back from COVID-19 with New and Green Technology
Public transport must adapt to a "new normal" in the wake of the coronavirus disease (COVID-19) pandemic and adopt technologies that will render it more green and resilient to future disasters, according to a new report by the Asian Development Bank (ADB).
The report, Guidance Note on COVID-19 and Transport in Asia and the Pacific, details the profound impact of the pandemic on transport, as swift lockdowns forced millions this year to work from home overnight, schools to shift to e-learning, and consumers to flock to online shopping and food delivery.
While public transit may have been previously perceived as a mostly green, efficient, and affordable mode of travel, initial trends in cities that have re-opened have indicated that public transit is still considered to be relatively unsafe and is not bouncing back as quickly as the use of private vehicles, cycling, and walking.
"The two key challenges ahead are addressing capacity on public transport to maintain safe distancing requirements, and how best to regain public confidence to return to public transport," said Bambang Susantono, ADB Vice-President for Knowledge Management and Sustainable Development. "In the short term, more effort is needed to reassure public transport users of safety and demonstrate clean and safe public transport. In the longer term, technological advances, big data, artificial intelligence, digitalization, automation, renewables and electric power can potentially offer fresh innovations to tackle changing needs, giving rise to smarter cities."
While drastic lockdown measures around the world have brought world economies to their knees, satellites have recorded data on how the concentrations of CO2 and air pollutants have fallen drastically, bringing clear blue skies to many cities.
But as cities have reopened, traffic levels have increased. For example, Beijing traffic levels, by early April 2020, exceeded the same period in 2019. If this trend is seen on a wide scale, it could set back decades of effort in promoting sustainable development and more efficient means of urban mobility.
The report says there is a short window of opportunity for cities to promote the adoption of low-carbon alternatives to lock-in the improved air quality conditions gained during the peak of the pandemic lockdown. Public transport can play an important role through more active promotion of clean vehicles, provision of quality travel alternatives in public transport, and a better environment for non-motorized modes such as walking and cycling to enhance overall health and wellbeing.
The confidence of passengers on public transport should be restored through protective measures such as cleaning, thermal scanning, tracking and face covering, the report says. Further study to explore how protective and preventive measures can be stepped up to allow relaxation of safe distancing requirements would help mitigate capacity challenges. A possible future trend may be consolidation of services and rationalization of routes to better serve the emerging travel demand patterns and practices.
As countries enter the "recovery" phase, further preventive and precautionary operating measures and advanced technology should be implemented to enable contactless processes and facilitate an agile response. Demand management measures can facilitate crowd control in public transport systems and airports. As a complementary measure, non-motorized transport capacity could be expanded to absorb spillover demand from public transport.
Since mass public transport is the lifeblood of most economies, government policies and financial support are essential during this period, to enable public transport operators to stay viable and continue to support the movement of passengers and goods in a sustainable way.
For ADB, which committed last year $7 billion to the transport sector, behavioral trends linked to COVID-19 may require a review of the short-term viability of passenger transport and operational performance to meet changing demand for public transit systems. "Regardless of the COVID-19 pandemic it is clear that developing Asia will continue to have a large need for additional transport infrastructure and services," the report concludes. "It would take several years before the projects currently in the pipeline would be operational and much can happen during these years."
Aviation Sector Calls for Unified Cybersecurity Practices to Mitigate Growing Risks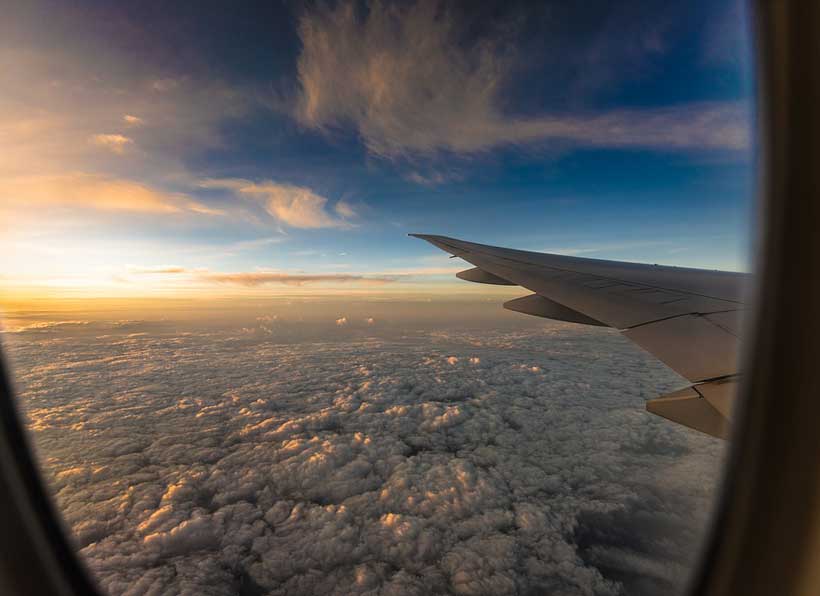 The aviation industry needs to unify its approach to prevent cybersecurity shocks, according to a new study released today by the World Economic Forum. The increased level of interdependencies can lead to systemic risks and cascading effects as airlines, airports and aircraft manufacturing take different approaches to countering cyber risks.
To guard against these risks and create a streamlined approach with civil aviation authorities, the World Economic Forum has launched the Cyber Resilience in Aviation initiative in collaboration with more than 50 companies.
The latest report, Pathways to a Cyber Resilient Aviation Industry, developed in collaboration with Deloitte, outlines how the industry – from airlines to airports to manufacturing and the supply chain – can work with a common language and baseline of practices. The report focuses on mitigating the impact of future digital threats on multiple levels:

International:
· Aligning regulations globally
· Establishing a baseline of cyber resilience across the supply and value chain
· Designing an impartial assessment and benchmarking framework
· Developing international information-sharing standards
National:
· Enabling reskilling
· Rewarding more open communication on aviation incidents
Organizational:
· Integrating cyber resilience in business resilience practices
· Ensuring risk assessment and prioritization
· Improving collaboration
"The aviation industry has developed a strong track record of safety, resilience and security practices for physical threats and must integrate cyber risks into this culture of safety and resilience," said Georges De Moura, Head of Industry Solutions, Centre for Cybersecurity, World Economic Forum. "A common understanding and approach to existing and emerging threats will enable industry and government actors to embrace a risk-informed cybersecurity approach to ensure a secure and resilient aviation ecosystem."
"The work of the World Economic Forum on aviation cyber resilience complements these global efforts led by the ICAO and is another excellent example of the importance of broad-based international collaboration among public and private stakeholders," said Fang Liu, Secretary-General, International Civil Aviation Organization (ICAO).
"Adopting a collaborative cyber-resilience stance and creating trust between cross-sector organizations, national and supranational authorities is the logical yet challenging next step," said Chris Verdonck, Partner, Deloitte, Belgium. "However, if the effort is not collective, cyber risks will persist for all. Further solidifying an extensive and inclusive community and developing and implementing a security baseline is key to adapt to the current digital reality."
The Cyber Resilience in Aviation initiative has enabled organizations to create plans as a community to safeguard against current and future risks. It convenes over 80 experts from more than 50 organizations across global aviation and technology companies, international organizations, trade associations and national government agencies. Major collaborators include ICAO, NCSC, EASA, IATA, ACI, Eurocontrol and UK CAA.
The recommendations and principles developed by the community have been published in a set of reports, allowing companies worldwide to learn from their insights and develop their own policies to ensure cybersecurity in aviation.
Wide Variations in Post-COVID 'Return to Normal' Expectations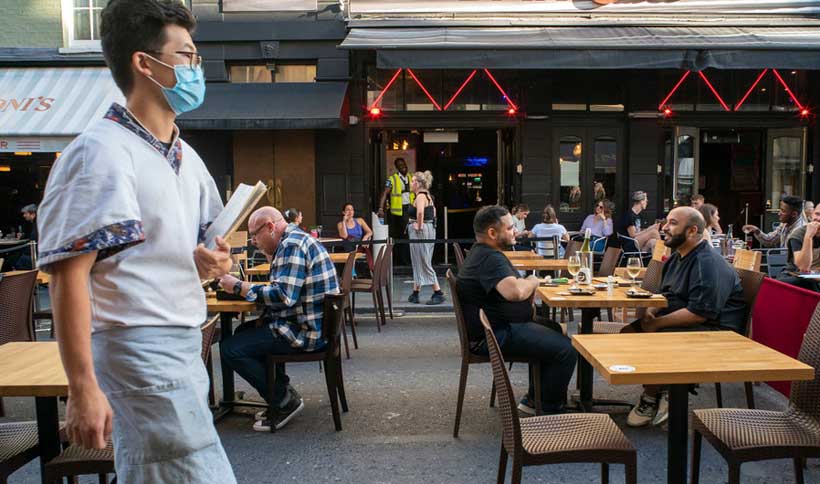 A new IPSOS/World Economic Forum survey found that almost 60% expect a return to pre-COVID normal within the next 12 months. including 6% who think this is already the case, 9% who think it will take no more than three months, 13% four to six months, and 32% seven to 12 months (the median time). About one in five think it will take more than three years (10%) or that it will never happen (8%).
Views on when to expect a return to normal vary widely across countries: Over 70% of adults in Saudi Arabia, Russia, India, and mainland China are confident their life will return to pre-COVID normal within a year. In contrast, 80% in Japan and more than half in France, Italy, South Korea, and Spain expect it will take longer.
At a global level, expectations about how long it will take before one's life can return to its pre-COVID normal and how long it will take for the pandemic to be contained are nearly identical. These findings suggest that people across the world consider that being able to return to "normal" life is entirely dependent on containing the pandemic.
An average of 45% of adults globally say their mental and emotional health has gotten worse since the beginning of the pandemic about a year ago. However, one in four say their mental health has improved since the beginning of the year (23%), about as many that say it has worsened (27%).
How long before coronavirus pandemic is contained?
Similar to life returning to pre-COVID normal, 58% on average across all countries and markets surveyed expect the pandemic to be contained within the next year, including 13% who think this is already the case or will happen within 3 months, 13% between four and six months and 32% between seven and 12 months (the median time in most markets).
Majorities in India, China, and Saudi Arabia think the pandemic is already contained or will be within the next 6 months. In contrast, four in five in Japan and more than half in Australia, France, Poland, Spain, and Sweden expect it will take more than a year.
Change in emotional and mental health since beginning of the pandemic about a year ago
On average across the 30 countries and markets surveyed, 45% of adults say their emotional and mental health has gotten worse since the beginning of the pandemic about a year ago, three times the proportion of adults who say it has improved (16%)
In 11 countries, at least half report a decline in their emotional and mental health with Turkey (61%), Chile (56%), and Hungary (56%) showing the largest proportions.
African fisheries need reforms to boost resilience after Covid-19
The African fisheries sector could benefit substantially from proper infrastructure and support services, which are generally lacking. The sector currently grapples with fragile value chains and marketing, weak management institutions and serious issues relating to the governance of fisheries resources.
These were the findings of a study that the African Natural Resources Centre conducted from March to May 2020. The centre is a non-lending department of the African Development Bank. The study focused on the impact of the Covid-19 pandemic in four countries – Morocco, Mauritania, Senegal and Seychelles. The countries' economies depend heavily on marine fisheries. The fisheries sector is also a very large source of economic activity elsewhere in Africa. It provides millions of jobs all over the continent.
The study dwells on appropriate and timely measures that the four countries have taken to avoid severe supply disruptions, save thousands of jobs and maintain governance transparency amid the ongoing global uncertainty and crisis.
Infrastructure shortcomings include landing facilities, storage and processing capacity, social and sanitary equipment, water and power, ice production, and roads to access markets.
Based on the findings, researchers made recommendations to strengthen the resilience of Africa's fisheries sector in the context of a prolonged crisis, and looking ahead to a post-Covid-19 recovery.
The report strongly advocates for:
– Increased acknowledgment of the essential role of marine fisheries stakeholders and the right of artisanal fishermen to access financial and material resources.
– Strengthening the collection of gender-disaggregated statistical data in a sector that employs a vast number of women and youth.
– Establishing infrastructure and support services at landing and processing sites of fishery products, with priority access to water.
– Investing in human capital to ensure high-level skills in the different areas of fisheries management.
– Improving governance frameworks by encouraging the private sector and civil society to participate in formulating sectoral policies and resource management measures.
The study recommends urgent reforms to make marine fisheries more resilient and enable the sector to contribute sustainably to the wealth of the continent's coastal countries.
Marine fisheries are a crucial contributor to food security and quality of life in Africa. Good nutrition is a key factor to quality of life, and the marine fisheries sector supports the nutrition of more than 300 million people, the majority of whom are children, youth and women. It also provides more than 10 million direct and indirect jobs.
Dominated by artisanal fishing and traditional value chains, the fisheries sector in Africa is mainly informal and is rarely considered in public policies or in assessing the wealth of countries.
Like other sectors, the African fisheries sector has been severely hit by the Covid-19 pandemic. Covid has affected supply markets and regional trade. This has resulted in substantial economic losses for most households that depend on fisheries.