Will China bubble burst owing to authoritarianism?
In his book The Age of the Economist, Daniel R. Fusfeld tells how economics governs our life today. In today's market or quasi-market economies, no country can live in economic isolation (sakoku). India, USA and their `satellites' are trying to isolate China in economic field. Already, they have hung isolationist Financial-Action-Task-Force Sword of Damocles over China's all-weather ally Pakistan's head. Through its economic relations and defence purchases, India scuttled Pakistan's effort to draw world's attention to Kashmiris in prison. India's defence ministry approved purchase proposals amounting to an estimated Rs 38,900 crore. Heretofore is a bird's-eye view of her shopping itinerary. Procurement of 36 Rafales and 12 Su-30 MKI aircraft and 21 MiG-29. Upgrading Indian Air Force's existing MiG-29 aircraft. The MiG-29 procurement and upgradation from Russia will cost Rs. 7,418 crore. Producing the Su-30 MKI at the Hindustan Aeronautics Limited will cost Rs. 10,730 crores.
In Sri Lanka, india, through its underhand machinations, managed to remove Mahinda Rajapaksa from office 2015. Rajapakse had leased out strategic Hambantota port to China and allowed docking Chinese submarines in in Sri Lanka. Now Sri Lanka has handed over control of Humbantota to India. India gave Sri Lanka $45.27 million aid to develop KKS harbour (Jan 12, 2018).
India extended 2.1-billion Nepalese Rupee (NR) aid to Nepal as reimbursement of the first tranche of housing support to 42,086 governments of India- supported beneficiaries in Nuwakot and Gorkha districts. It pledged Nepal US $1 billion aid and soft loan (25%) for Nepal's post-earthquake. India bears pension liability of Gorkhas equivalent to Nepal's annual budge. But, offended at occupation of Kala Pani territory by India, Nepal enacted law to affirm its territorial sovereignty. Nepalese prime minister Oli is tottering because of India's underhand effort to topple him.
India has no border at Doklam with China.yet it, like a super power jumped in `at Bhutan's request' to stop China from constructing a road there. It pledged to contribute Rs 4,500 crore to Bhutan's twelfth five-year plan (2018 to 2023). It completed Mangdhechu Hydroelectric project and Ground Earth Station for South Asia Satellite and launch of RuPay card in Bhutan. Besides, it committed assistance of Rs 4,500 crore for implementation of development projects and Rs 400 crore for transitional Trade Support Facility during Bhutan's 12th Five Year Plan (2018 – 2023). Under the 12th 5-Year Plan, 51 large and intermediate projects and 359 Small Development Projects (SDPs)/High Impact Community Development Projects (HICPDs) are being carried out. India's commitment to the 12th Plan constitutes about 14.5 per cent of the Plan outlay which is around 38.75 per cent of the capital outlay and 71 per cent of the total external assistance.
To Bangladesh, India extended three $8 billion loans. A total of 1.16 Gigawatts of power is now being supplied by India to Bangladesh. The increase, in the reckoning of the Prime Minister, signifies a "quantum jump from megawatts to Gigawatts and is symbolic of a golden era" in bilateral ties. Markedly, Mamata Banerjee has pledged to raise the power supply to Bangladesh to 1,000 MW. Though electricity will not be a substitute for Teesta water, the plan to boost power supply is on anvil.Bangladesh is however annoyed at dillydallying at Teesta Accord, and India's inability to brief her about Glawan situation (rebutted by India).
Launching the 'Act Far East' policy, India's Prime Minister Narendra Modi announced (September 5, 2019) that India will give a line of credit worth US$ 1 billion to Russia for the development of the Far East.India provided Lines of Credit worth $ 96.54 million to Niger for projects in transport, electrification, solar energy and potable drinking water. It granted $15 million to Niger for organising African Union Summit.
India and Japan have launched their own joint initiative in the shape of Asia-Africa Growth Corridor (AAGC) vis-a-vis China's Belt-Road Initiative for undertaking development and cooperation projects in the African continent.
India's knee jerks to Malaysia and Turkey: Malaysian prime minister Mahathir Mohammad had said in September last that India had "invaded and occupied" Kashmir. He was joined by Turkey's President Recep Tayyip Erdogan, who said that India had virtually imposed "a blockade" on Kashmiris.Their views on Kashmir and the Citizenship (Amendment) Act (CAA) irked India.India punished
Turkey by not allowing it to bid for construction contracts. Import of palm oil from Malaysia was truncated.
Will China's economic bubble burst for lack of institutions and authoritarianism: The spectacular economic growth in China in the past four decades has inspired a large strand of research to understand China's unconventional growth path. China is expected to suffer a sudden economic collapse because of lack of inclusive institutions, debt policies, and authoritarianism. Daron Acemoglu and James A. Robinson in their book Why Nations Fail argue that without economic institutions particularly private property , and competition, nations fail to promote economic growth and alleviate poverty. Powerful people should not seek to grab complete control over government undermining broader social progress. It is freedom that makes people rich. Without political change, even sensible economic ideas and policies are doomed to fail.
To strengthen his rule, Xi Jinping has allegedly assumed an absolute control over all the institutions of country in guise of national rejuvenation and reforms.
Norwegian political scientist stein Ringen in his book "The perfect dictatorship: China in the 21st Century calls XI's rule as "Controlocracy". Xi chairs, roughly, eight of the leading small groups including national security commission. He also handles internal security directly, thereby reducing any possible chance of mutiny.Tai Ming Cheung a professor at the school of global policy and strategy at UC San Diego alleges "No other Chinese Communist Party leader, not even Mao Zedong, has controlled the military to the same extent as Xi does today. Mao had to share power with powerful revolutionary-era marshals." To show how "hands-on" he is, Xi has taken the new post of commander-in-chief of the PLA Joint Battle Command.
This view is debatable. Discussion papers are included in in Allen, Franklin & Qian, Jun & Qian, Meijun, 2018. "A Review of China's Institutions," CEPR Discussion Papers 13269. Their paper focuses on the recent development of China's institutions, financial markets, innovations and government-business relations in the context of their roles in supporting China's growth. Alternative financing channels and governance mechanisms, rather than the markets and banks, continue to promote growth in the most dynamic sectors of the Chinesed economy.
Pro-China view: Tom Orlik, chief economist – Bloomberg Economics and David Dollar, senior Fellow, Foreign Policy, Global Economy and Development, John L. Thornton China Center, do not agree. They trust China would tide over economic crises through out-of-box thinking and ingenuity of mind. Klaus Muhlhahn in aking China Modern: From the Great Qing to Xi jinping highlight role of institutions in China's rise. During the nineteenth century, China suffered humiliation of defeats in the Opium Wars at the hands of Western imperialists. Like a sphinx, China rose from ashes to baffle the world, we live in, through its flabbergasting if not unprecedented economic growth and participation on the geo-political state as a powerful player.
Charismatic leaders (Sun Yat Sen, Mao to Xi Jinping) did contribute their effort in transforming China. China's rise, per official line began with Deng Xiaoping's rule in 1978. But a dispassionate look at history reveals that China's recovery was in the making for about a century. Historical legacy, cumulative experience a desire to see a better tomorrow and resilience in overcoming adversity contributed to China's emergence as a conundrum or a miracle during twentieth or twentieth century.
China's rise is not an overnight exploit or legerdemain of some leaders. Its present status is cumulative product of its institutions in early modernity or late imperial period (mid-seventeenth through eighteenth century). Beginning in 1644 during the Qing dynasty reign, many core institutions were developed and the empire achieved its zenith. The social and cultural institutions of this period account for China's brilliant trajectory into nineteenth and twentieth century. The institutions of yesteryears, about three centuries , relate to key areas of government economy sovereignty, border security and exploitation of natural resources.
Inference: In cahoots with USA, India wants to get China declared a pariah state. The aim is to impose economic sanctions, or aid or trade embargo on China. The USA uses a flexible format to dub or delete a country as axis of evil, money-laundering conduit, sponsor of terrorism or pariah (Tamil paraiyar, outcastes), or rogue (Iran, Sudan, North Korea, Cuba, Venezuela). Ottoman Empire was persecuted as an outcast by European States since the Treaty of Westphalia in 1648 until the nineteenth century on a religious basis'.
Deon Geldenhuys. points out multifaceted criteria for declaring a state pariah_ having 'artificial borders' (Iraq), siege mentality, anti-West sentiments and desire to subvert the international status quo, or not being a considerable `world power'("Pariah States in the Post-Cold War World: A Conceptual Exploration, March 5, 1997). So far, China has eluded pariah label proving it to be a `world power'.
Why India is hostile to China? Indian prime minister Modi himself told an all-party conference, "Neither have they [Chinese] intruded into our border, nor has any post been taken over by them (China)". Even former defence minister AK Antony and former foreign secretary Shyam Saran denied China had taken over 640 sq km of Ladakh territory. Even, "The Indian army denied that Ladakh had shrunk. Change in the river course was cited as a reason for the loss of 500-1,500 meters of land annually". Then, why the storm in a teacup.
Talk of Chinese bubble bursting appears to be a propaganda tip.
Considering the Continental Dimension of the Indo-Pacific: The Mongolian Precedent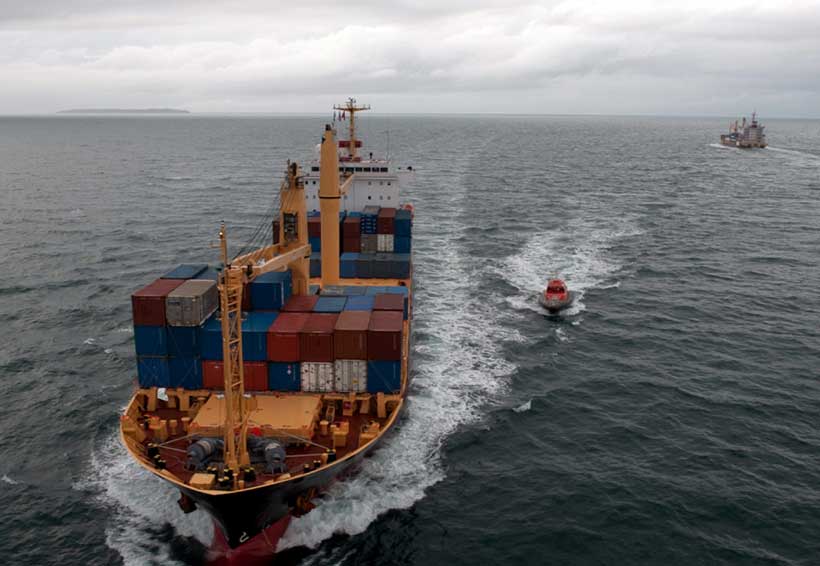 The Indo-Pacific is now the site of global great-power competition and contestation. And, as a reflection of its growing importance in international discourse, a number of extra-regional actors adopted the concept last year. Among those adoptees, Mongolia set a unique precedent for the regional security discourse to actively consider the continental dimension of the Indo-Pacific by highlighting geopolitical convergences with other regional actors, and the strategic threat posed by Beijing's "Silk Road Economic Belt".
Mongolia in the Indo-Pacific
Actors who have adopted the Indo-Pacific concept vaguely define it as beginning in the Arabian Sea and ending in the Western Pacific Ocean. Much of the discourse is also driven by the US-China strategic competition in Southeast Asia, and the US' attempt to counter Chinese influence in the Indian and Pacific Oceans, along with its regional partners and allies, e.g the India-Australia-Japan-US 'Quad'. As a result, actors in the Indo-Pacific have generally focused on the development of maritime military and economic measures.
In early October, during a Japan-Mongolia Foreign Ministers' Meeting, both sides agreed to continue consolidating their efforts in pursuing a "Free and Open Indo-Pacific", in line with the promises of the 2018 Japan-Mongolia Summit.
Mongolia's participation as a continental, extra-regional actor with limited maritime significance, shifts the geopolitical locus of the theatre, ever so slightly, north of Southeast Asia (the current focus). Ulaanbaatar's adoption of the geostrategic theatre appears to be driven by continued Chinese antagonism, and a result of its "third neighbour" policy.
China continues to threaten Mongolia's territorial sovereignty by claiming Inner Mongolia,clamp down on its cultural identity, and impose costs on Mongolia's export-oriented economy. The last issue is critical, since Mongolia's largest export partner, approximately92.78 percent of overall exports, is China. Enclosed between two large countries, Russia and China, Mongolia has traditionally maintained a "third neighbour" policy approach: building political and economic relationships with actors other than the aforementioned.
Given the continued animosity with Beijing, Ulaanbaatar has increasingly emphasised these other relations over the years. e.g. with the UK, the US, Japan, etc. In 2019 President Khaltmaagiin Battulga visited New Delhi to develop deeper ties with another "third neighbour" state. Mongolia also shares the "like-minded" characteristics – a liberal democracy – to maintain and preserve a "free, fair, open and rules-based" order in the US-Japan Indo-Pacific strategy.
And so, actors looking to potentially partner with Mongolia or others with similar economic and connectivity deficits in Central and West Asia, will have to include, within their Indo-Pacific approaches, measures that involve non-littoral actors.
The BRI and Continental Asia
China's rise as an expansionist Asian military and global economic power is at the core of the Indo-Pacific security discourse. Beijing's claims in the South China Sea (SCS), China's growing naval power, and the colossal Belt and Road Initiative (BRI) form the major strategic threats to regional multilateralism and collective security.
The most long standing threat among them, the BRI, is divided into the transcontinental "silk route" and the maritime "silk road". However, much of the Indo-Pacific discourse is dominated by the silk road, especially those projects directed towards the Indian Ocean Region (IOR). BRI projects in the IOR are crucial to Beijing's expanding influence in South Asia and control on international energy and trade supply routes. Also hidden among the maritime/trans-continental connectivity and infrastructure projects, is China's growing security presence in the region.
However, Mongolia's entry directs attention to a dimension unique to the current maritime Indo-Pacific discourse –the silk route, that cuts across Central Asia, towards Europe and South Asia, with a similar number of projects in Southeast Asia.
Among the six 'silk route' projects, Mongolia's concern is the China-Mongolia-Russia Economic Corridor (CMREC) that cuts through Eastern Mongolia, beginning in Ulanqab (or "Jining") in Inner Mongolia, and ending at Ulan-Ude, in BurYatia, Russia. Similar projects include the China-Pakistan Economic Corridor (CPEC) and the China-Central Asia-West Asia Economic Corridor (CCWAEC).
Connecting the continental to the maritime is the main goal of the BRI. In fact, the project was first announced during a Chinese state visit to Central Asia in 2013. President Xi Jinping proposed the "Silk Road Economic Belt" with a vision to connect the Pacific Ocean to the Baltic Sea. Beijing's vision of comprehensive global economic and military power requires a built path to various regions of the world, i.e infrastructure to facilitate dual-use logistics. Given the recent spate of BRI loans going bad, this vision continues to remain unfulfilled.
The continental dimension, Asia, is what makes the Indo-Pacific a theatre of global concern. Trans-continental connectivity, between and within Europe and Asia, narrows the distance between actors, and the shared interest in maintaining regional multilateralism and collective security ensures their continued participation in the Indo-Pacific. As more actors like Mongolia adopt the Indo-Pacific concept, connecting the continental to the maritime and vice versa, sans BRI, will become a strategic concern.
Mongolia's entry into the theatre offers a unique precedent for those involved in maintaining and preserving a "free, fair, open and rules-based" Indo-Pacific to evaluate and initiate relationships between non-littoral actors and the maritime dimension.
The On-Ground Reality
However, there are a number of obstacles to actively consider continental Asia in the Indo-Pacific discourse. The two most important are geography and geopolitics.
Mongolia for example, is completely enclosed by two actors – Russia and China – who are averse and hostile to the idea of the Indo-Pacific. And, any "counter-BRI" connectivity project envisioned by other regional actors will have to go through their territories. The case of Afghanistan is similar. Divergences in geopolitical interests and ties with actors in the Arabian Sea, particularly with regard to Iran and Pakistan, stays the idea of trans-regional connectivity between Kabul and the world.
The geopolitical obstacle here is the dependent economic relationships that non-littorals in Asia have with Beijing. Mongolia is just one among many Central and West Asian states that have local economies indelibly tied to the political whims of Beijing. During the coronavirus pandemic, a period that saw considerable anti-China sentiment in the international community, Beijing has managed to maintain a level of trust and shared security with many Indo-Pacific states. National vaccination plans are based on the delivery of Chinese vaccines.
There is another reason why the security discourse on the Indo-Pacific is focused on maritime measures – maintaining and preserving the integrity of international Sea Lines of Communication (SLOC) and the respect for territorial sovereignty. In that endeavour, multilateral platforms like the Quad allows members to share historic and strategic advantages in the IOR and Pacific Ocean to counter Chinese expansionism in the Indo-Pacific's various sub-regions. On land however, in Central and South Asia, for example the clash in the Galwan river valley last year, Chinese incursions provoke bilateral responses giving it leeway to act with relative impunity.
Conclusion
While there are a number of real obstacles to consider the continental dimension of the Indo-Pacific, Mongolia sets a geopolitical precedent for a comprehensive geographic definition, one that includes both the maritime and continental. From this year on, states participating in the Indo-Pacific now have a reason to approach and include non-littoral actors in the Indo-Pacific.
This precedent also highlights the need to include the continental 'silk route' in the Indo-Pacific security discourse. Devising such a definition will be a similar exercise as to the amalgamation of the terms "Indo-Pacific" and "Asia-Pacific" to form the "Indo-Asia-Pacific"; now used at times in geostrategic discourse.
Time to play the Taiwan card
At a time when the dragon is breathing fire, India must explore alternative tactics, perhaps establishment of formal diplomatic ties with Taiwan can be a landmark step
***
The standoff on the Ladakh border between the Indian Army and the PLA (People's Liberation Army) continues amid failing talks and casus belli measures being unleashed by the Chinese regime. While the union government and the armed forces make it clear that they will do whatever it takes to protect India's sovereignty and integrity, precious little has been done on the foreign policy front. While India and its democratic allies which comprise the Quad security grouping declare their intent to form the 'Asian NATO', the Quad continues to suffer from indecisiveness which was pretty much evident when the Quad did not even issue a joint statement to condemn China at the foreign ministers meeting held last year, only America publicly called out China.
In such a situation, it is imperative that India explore alternate diplomatic and militaristic routes to tame the dragon.
Recognizing Taiwan
Establishing formal diplomatic ties with Taiwan after recognizing should be vigorously pursuing by South Block. Indo-Taiwan ties date back to the early 1950s when Chiang Kai Shek, the ex Chinese president and former head of state fled to the island of Formosa following the victory of Mao Zedong in the long drawn out Chinese civil war called on Nehru to establish and further ties with Formosa, however Nehru believing that Chiang was nothing but a "peanut" decided to ignore his call, choosing instead to concentrate on building ties with People's Republic of China (PRC).
Seven decades on, plethora of changes has taken place on the foreign affairs front, while both China and India have developed considerably both militarily and economically the dragon has surpassed elephant to become an economic powerhouse in its own might. It has now embraced aggressiveness to enforce its 5th century vision of the 'Middle Kingdom'. In such a situation providing legitimacy to the existence of Taiwan is a necessary first step.
Paradigm shift in policy
Establishing formal diplomatic ties with Taiwan will bring about a paradigm shift vis-à-vis India's foreign policy. It will enforce the idea that liberal democracy is the last word in the battle of ideologies as Francis Fukuyama had visualized in his landmark book 'The End of History and the Last Man' and that there is no alternative to human rights and liberties, not even the Chinese model of 'authoritarian development'. It will be the boldest step that any global leader has taken, not even the mighty US which has no formal diplomatic relations with Taiwan has taken this step.
Recognizing Taiwan will entail a lot of benefits for the mandarins of India's foreign policy regime- firstly, Taiwan is a robust democracy with a booming economy, it will prove to be an alternative to China albeit in a relatively less proportion, secondly, India can bolster the legitimacy as the leader of the democratic world at a time when the democratic institutions in the US-often regarded as the cradle of democracy has been undermined.
Thirdly, India can get the support of another powerful ally in its attempt to carve out a new supply chain alliance which India-Japan-Australia formalized recently. Fourthly, recognizing Taiwan will make it clear to China that India means some serious business and if the need arises then India will not back down from sending dedicated naval and air assets in the disputed South China Sea region to enforce freedom of navigation principle in the resource rich region. Lastly, the Quad security grouping will be institutionalized which in the near future can even be extended to include new members, it will be the first time that India will be a part of any dedicated military and economic alliance which will deter the aggression of the Chinese war machine in the strategic Indian Ocean and Indo-Pacific Region.
Caveats remain
However the recognition may invite severe ramifications for India. China will be infuriated and can choose to ratchet up tensions with India. India must be extremely careful while dealing with China as China is our second largest bilateral trade partner and a key export partner of India with regard to raw materials and goods. According to a FICCI report, India imports more than 40% of several important goods like the API (Active Pharmaceutical Ingredients), television, chemicals, chips, textiles and many more.
The dragon will as a possible retaliatory measure can activate its propaganda machinery to wage psychological warfare with India. It can also activate its terror financing networks which for years remained a chronic internal security for India in the northeast of the country. China will also collaborate with its 'iron brother' Pakistan to try and deter India by intensifying terrorism in the Kashmir valley and elsewhere. Further, China can use its potent disinformation empire to try and peddle fake news about the credibility of India's indigenous vaccines at a time when the light at the end of the tunnel of a pandemic stricken world has appeared.
Exercising caution
Keeping all the dangers in mind, the Modi government must keep national interests in mind. Despite all the risks, it must work with all the like- minded countries to take own the mighty dragon responsible for unleashing a deadly virus which has wrecked havoc on humanity. For the sake of the free world, India must take the hard step which will reinforce India's position in cementing its place as the leader of the free world.
Pro-Communism warping Hong Kong
The latest turmoil in the Covid-ridden strata of mainland China is not servile to any pandemic, however, the issue has been one of the most queer and rare kinds, enough to be classified as one of the endemic issues in the global affairs. The tension at helm is the chaos following the announcement of a "New Security Law" by the Chinese regime which is being eyed as one of the monumental events of this decade; slicing off a sliver of attention from the deadly Corona virus that continues to exponentiate around the world in its second wave and sporadic variants.
The law that set out by the Chinese lawmakers back on 22nd May 2020, threatens the liberties of subversion and sedition enjoyed by the citizens of Hong Kong under a constitution. Simplistically named "Basic Law", it aims to tame the country scaffolded by the "One country, Two systems" framework since the power handover by the former colony to China back in 1997. This act came around amidst strained economic relations between the two superpowers of the world; China and USA, each passing the baton in the blame game of who sustains the blood-crown of the catastrophe impending on the world courtesy of the lethal virus that engulfs every periphery in each continent on the globe. The matters seem complex at sight and a glimpse to the historical timeline of how riddled the relations were could hint at how strained they could reach.
The colony, known as 'Hong Kong' today, had been the battle ground, figuratively, to the major competitors of the 20th century: The Great Britain and China. The British dominated the colony for more than 150 years, tracing back to the late 19th century; leasing the territory for the span to morph it into the modernised metropolis marking it as the hub we know today. In 1997, an agreement was reached via an accord, 'The Sino-British Joint Declaration' between the two sides. The treaty allowed Hong Kong a semi-autonomous status, that is, relaying self-sufficiency in all the national domains except in defence and foreign affairs. The allotted autonomy arches under the sovereignty of China until year 2047, henceforward melding into the mainland China as harkened by the Chinese hegemony over decades.
Despite of the granted protection of Hong Kong's own legislation, borders and freedom of speech, the liberties have been trampled on by the Chinese government over the last couple of decades. A similar law abolishing the right to sedition was initiated in 2003 yet mass protests calling out up and about 50,000 citizens impeded the efforts that went futile and drastically ended up being shunned for good. The Communist party under the wings of Chinese president Xi Jinping have expounded further in tightening their talons on the city since 2012 as efforts were made to corrode the educational system of the country via meddling with the curriculum, biasing the foundation to hail Chinese communism. These acts were proactive reactions to the advances of the United States forging relations with the city. China even tried to manipulate the elections in 2014, tampering with the selection their Chief Executive leading to a 3-month long protest known as the 'Umbrella movement' and ultimate downfall of Hong Kong's autonomous political system.
The security law falls in tandem to the events of 2019; the legislation allowing the convicts from Hong Kong to be extradited in China causing a rave of fear of a massive tactical crackdown of the Anti-communist activists of Hong Kong, sighting it just as ruse to underwhelm the right of sedition of the people of Hong Kong. The Law passed by the parliament notions to only one thing; The ultimate end to Hong Kong. The lawmakers in China, hailing from the National People's Congress (NPC), sight this move as extricating a threat to the national security and stability of the country while many of the pro-activists in Hong Kong deem the law as betrayal, accusing China of walking back on its promise of high-degree autonomy and freedom of speech, marking it as the final straw, the last struggle before the country could override the laws in the city and indirectly, transition from the entity holding the right to veto the laws to now gripping the law altogether.
Despite of the speculated protests to spark like the history dictates, many of the sage minds predict either a relatively dormant demonstrations or none at all, having a tint of finality in the statement shote the protests are "high stake in risk and repression". The recent arrest of the leading activists of Hong Kong standing up to voice their disdain to the separatist efforts of China further solidify the notion. Despite of a global condemnation to the new law, the efforts of China resume to subdue any opposition in Honk Kong no matter how sparse. Foreseeing no way out for Hong Kong this time; the Covid-19 paralysis the United States in its own crisis and the legislature inclining towards the Chinese pressure, a complete erasure of Hong Kong is sighted and could not be restrained- for better or for worse.