The haunting Karo-Kari culture in Pakistan's Sindh province
In the desolated land of district Ghotki in Pakistan's Sindh province, which is comprising of sand dunes, barren fields and mounds of many destroyed settlements of yesteryears/past, hundreds of unfortunate women are buried who have been killed by any male member of their families in the name of honor. Tattered clothes and footwear of women, scattered human bones everywhere and a deep silence state that there are so many tragic untold stories of women who are killed for being Karis (dishonored) have been associated with this no man's land. It is locally known as 'The valley of witches' so that people can be restricted from coming here and knowing the truth.
A local namely Rasool Bux tells an incident which happened to him a long ago here, 'During my childhood, I once was passing through this place and saw that a flock of wild dogs was eating something mercilessly. I first thought that it could be a dead animal but when I saw the clothes on the dead body came to know that it's a woman who might be buried by someone here and dogs had dig out the dead body. The blood curdling scene had made me seriously ill and for many days I was not in position to eat, talk or even walk. My parents thought that I had seen a witch but that was a woman's dead body.'
Besides this valley of witches, in Deh Pooh's Mehar Shah graveyard, a large number of Karis (women killed in the name honor) are buried in a separate corner and an aged woman has been performing here the duty of Mujawari (care taker) for years. She daily comes early in the morning, fills water in water pitchers, cleans graves/graveyard with broom and goes back to her home before sunset. She says 'My only loving daughter was declared as Kari and killed by her husband and father in law. She is buried here in that corner (she pointed her finger toward south-west corner) since that day I have been coming here to meet and take care of my unfortunate daughter. This is the last hope behind my existence.'
Next to it is Fatu Shaheed graveyard which is situated 7 kilometers away in south from Reti Railway Station. In Deh Derawaro, Gharho Pir and Pir Mehboob graveyards are also notorious as they all have separate corners for Karis. From the walking distance of the Kun Waro Qabarustan in Deh Pooh, hundreds of Karis are buried on a desolated sand dune. Once, a Hindu priest (Bhopa) was also caught red handed from here who was trying to carry a bagfilled with human bones. He also affirmed that this was his second effort of the same type and he had dig out hundreds of graves of women for using their bones in black magic.
At some distance from this point, in Deh Chacharki's Lundi Wara Luk area many Karis are buried which also include those educated mother and daughter, who revolted against the unfairness of their male family members on a property matter and were cruelly tortured and finally killed by their own male blood relatives after declaring them as Karis. According to a local who was the eyewitness of the incident 'They first shackled the hands of both women in a jeep, dragged them from home to here at this spot and then buried them without any funeral services.'
Hundreds of women are killed in the name of honor in Sindh province every year and shockingly there happens no registration of FIR (First Information Report) by the Police against the killers because the police couldn't find any clue and witness about murderers or even the whereabouts of dead bodies. Most of the cases remain unreported so the majority of the culprits remain safe. There is also involvement and pressure of local feudal lords (locally called Wadheras/Sardars in Sindhi language) in continuation of this negative social custom which have destroyed thousands of households in the province.
In a Karo-Kari case, mostly women suffer and men remain safe from being murdered. This happens because often the intensions behind declaring a couple, Karo happen to be financial and property related matters. Nobody takes any further efforts to prove those allegations 'false' because there happens no hearing or following of case after the murder of a Kari woman.
The height of our social backwardness can be measured from this Sindhi language phrase 'Wadhi ya Kadhi' means 'slaughter or kick out' which is considered as a powerful reply of a man when he finds that his woman has done anything wrong or betrayed him in a relationship. Kicking a woman out means giving her divorce which does not occur in most of the cases of Karo-Kari. Arranging a Jirga is the second and last part of this deplorable practice in which alleged man is pressurized to pay for the unproven guilt.
The women who get divorce from their men are handed over to relative Sardar's palace for serving but in most of the cases they are sold by the local Sardars and powerful landlords and those who don't get any buyer keep bearing the brunt for rest of their lives. According to a retired servant of a Sardar in upper Sindh(who requests to remain anonymous) his master/Sardar had sold around 2 dozen such women for approximately 5,000,000during his tenure of performing duties at his palace.
This is also a fact that for killing alleged Kari women, services of masters in this business are obtained. There are many such expert killers involved in honor killings in Sindh's Ghotki, Jacobabad and Kashmore districts who have killed more than 10 women in Karo-Kari. A local tells 'My uncle was famous in the area as an expert of honor killings as he alone killed more than 25 women throughout his nearly 100 years' life. People came to him for such matters and he used to do that very easily for a little amount of money.'
Now since the state has been taking some action against such unlawful killings of deprived women and pressure of non-governmental agencies working to defend women's rights starting to build up, the murderers have become adroit/clever and changed the modus-operandi of such killings. They now, first trace the desolated place and then kill the Kari women by expunging all the identities of the deceased. There is also another technique being used nowadays that is tying a stone to the neck of dead body and throw it in river/water body.
There is still a need that the awakened minds of the society must kick off an effective and decisive campaign against such social culprits in order to save the daughters of the Eve from the wildest humans of the social order because it's the only way out to change the muted mindset of this society.
A Failed Invasion vs A Failed Exit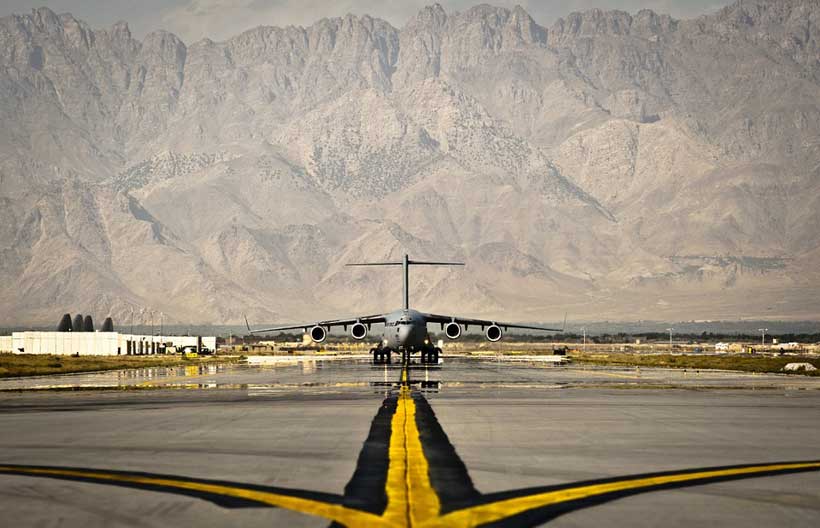 The much-awaited exit of the US forces from Afghanistan has stretched a bit further than the set deadline. While President Joe Biden has always purported a safe withdrawal of the US troops, lack of adherence and reverence to the pact, by the Afghan Taliban, has been one of the core facets that has fueled this unconditional deadline extension. Now the US forces, along with the NATO troops, are expected to initiate redeployment back to the United States starting 1st May and completely pulling out by 11th September: the 20th anniversary of the ghastly Twin Tower attacks. No matter how graceful the plan sounds, however, it lacks bilateral coherence.
The ambitious invasion of Afghanistan was well-planned but rather poorly executed. While the US, as a by-product, managed to alleviate the living standard of the Afghan citizens, the plan had no barricade against the Taliban. The war lasted indefinitely because while the NATO managed to eke victory over al-Qaeda, the forces had no plan to eradicate the regional fanatics of Jihad. This led to a clustering of insurgents well after the decimation of al-Qaeda. Even the killing of Osama bin Laden couldn't hinder the exponentiating influence of Jihadists within Afghanistan. With no clear goal in sight, the war turned against the guest forces despite having sophisticated artillery. The conflict thus far has claimed the lives of over 38000 civilians, over 65000 Afghan security forces personnel, 3500+ coalition troops, 4000 Western mercenaries, and between 67000 and 72000 Taliban fighters. The war has also injured over 60,000 Afghans and displaced many civilians. The war ranging 2 decades has cost over $2 trillion to the US alone: not even on the brink of the spending on the war in Syria despite fighting a multi-nation extremist group.
Despite of the agreement of withdrawal, the Afghan Taliban have continuously shown hostility to the Afghan security forces ever since the agreement was forged with former US President Donald Trump in February 2020. The Doha Agreementhad bound the Taliban to refrain from attacking the US and NATO forces in exchange for a systematic withdrawal of the Troops by May 2021. However, the agreement never expanded its jurisdiction over the protection of the Afghan security forces and the citizenry of Afghanistan. The resultant was the misery of the government forces and Afghan civilians; a brunt faced in the aftermath of a poorly leveraged deal. Clearly, the Taliban enjoy the edge over the US coalition and negotiations were never equitable to begin with: the US being in a dilemma of exiting while the Taliban gaining influence and subsequently, an upper hand.
The concerning absence of the Taliban's council from the recent Istanbul summit, arranged to discuss and negotiate the withdrawal systems and measures, created a vortex of doubt: would the Taliban agree to the delayed withdrawal plan? Their position could be gauged by the untimely refusal to be part of any negotiations prior to the US withdrawal. Before the revised withdrawal plan was even announced, the Taliban Spokesperson Mohammad Naeem made the group's position very clear, stating: "Until all foreign forces completely withdraw from our homeland, the Islamic Emirate will not participate in any conference that shall make decisions about Afghanistan".
The Ghani regime welcomed the series of events in his tweets, stating: "Afghanistan's proud security and defense forces are fully capable of defending its people and country, which they have been doing all along, and for which the Afghan nation will forever remain grateful". However, the Taliban representation spared no time to cast their dejection. The Taliban representation projected its dismay: "As the withdrawal of [foreign] forces is being delayed by several months and will be completed before September…This decision is a clear violation of the Doha Agreement and non-compliance with its commitments. The Islamic Emirate [Taliban] urges America and all occupying countries to stop making excuses for prolonging the war and to withdraw all their forces from Afghanistan immediately". The clear position laced with threats shows that although the withdrawal is unconditionally on cards, the foreign forces would not be safe for a very long time. The Taliban have eyed the extension as an excuse rather than a gateway to further negotiations: a prospect that President Biden vied even before ascending to the office.
The US aims to focus on brewing issues in the world that have been stagnated by the longest war in the history of the US and NATO. With a withdrawal, the US could focus on rivaling the prevalence of China in the Asia Pacific, and combat the raging violations of Russia in the Black sea. The signs of a prospective strategy post-withdrawal could be gauged by the recent diplomatic strokes in Taiwan to counter China whilst slapping sanctions on Russia over interference in the US and intimidation on the borders of Ukraine. It's clear that the US, under the flag of President Biden, wants to fight its own wars after facing the consequences of entering an alien conflict.
Now, with 9592 troops from 36 countries still serving in Afghanistan, the grim reality looms over the military as it seeks a peaceful exit. With 573 killed and 1210 injured, a 29% increase compared with the same period last year, in just the first quarter of 2021, an establishment of a stable government along with a processing democracy seems fanatically optimistic at best. A fragile government, retreating foreign forces, and a surging bout of the Islamist groups being unrooted in the Middle East, the rule of Taliban, taking over swatches of Afghanistan like in the 90s, seems like a real possibility again. Analytically gauging the ground reality, the prospect of a revived Shariah rule post the US withdrawal could be extracted from the words of finality by the Afghan government: "The Taliban have committed this 'miscalculation' in the past…It would be wrong if the group thinks that they will reach their demands through force with the withdrawal of international forces from Afghanistan".
The impact of ideology on a country: How Pakistan's ideology influences it?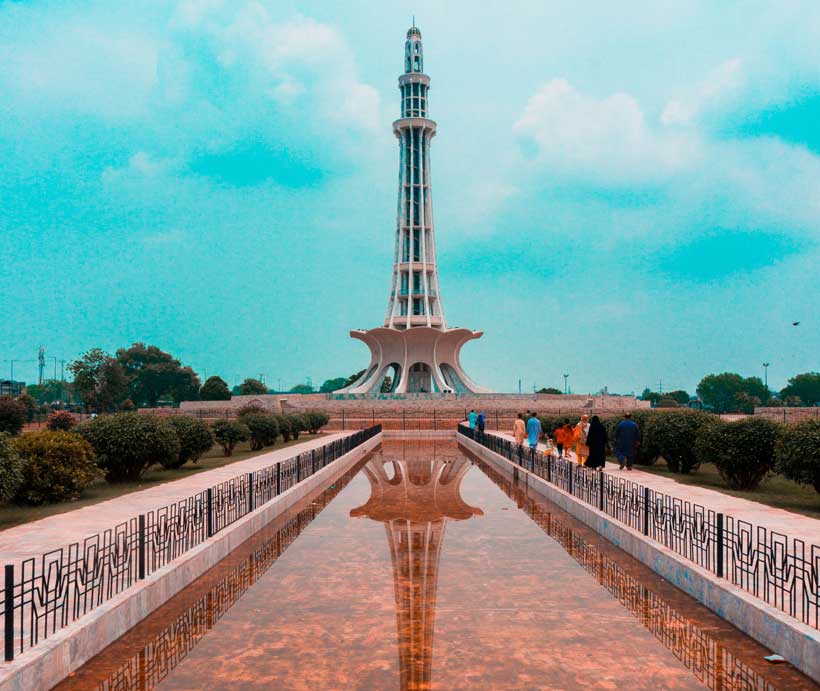 The writer is of the view that ideology of a country does exert a multi-faceted impact on a country. The cataclysmic rise of Tehrik Labbaik Pakistan bears out this fact. The deprived people, with wistful eyes, look toward the TLP as a ray of hope. Pakistan's predicament is that a handful of chiefs and chieftains created by the British raj still dominate its parliament. They have no penchant for undertaking land/capital reforms or undertake pro-poor legislation. To change the status quo a revolution is needed, that is nowhere in the offing.
Every country has an ideology, explicit or implicit. A country's institutions get adapted to its ideology whether it accelerates or retards economic growth. Though Pakistan has to conform to interest-based international economic system, it did take measures like redesign ting "interest", as "profit loss sharing", and introducing Modarba, Mosharika, etc.
Karl Marx abhorred "ideology" as a tool to perpetuate domination of the proletariat by the classes. The US ideology legalized "slavery" until anti-slavery laws were enacted. George C . Lodge and Ezra F. Vogel (eds.) discuss impact of ideology on nine countries (UK, USA, Japan, Germany, France, Taiwan, Korea, Brazil, and Mexico).
We are concerned with Pakistan. The way a politico-religious party, Tehrik Labbaik Pakistan, shook formal law-and-order apparatus of the country has stark lessons for impact t of ideology in Pakistan. A sit-in could paralyse a formal structure of government. It may have to give in to some demands willy- hilly. The legislature that makes laws for the country may become a pawn to the party that commands infinitesimal influence within the parliament but tremendous influence without.
What counts is not political power measure in terms of numerical strength in the parliament but the number of hooligans on the street. Our prevailing climate is well epitomized in Jean Bodin's dictum majesta est summa in civas ac subditoes legibusque salute potestas, that is 'highest power over citizens and subjects unrestrained by law'. Bodin explained power resides with whosoever has 'power to coerce'. It does not reside with electorate, parliament, judiciary or even constitution. In the past, our bureaucrats, judges, politicos, and even praetorian rulers fought tooth and nail to prove that le pouvoir belonged to them.
Significance of `Street Power'
Decades ago, ZA Bhutto was hanged. His supporters still remember call his hanging a judicial murder. He was hanged though his party enjoyed grassroot support. But it lacked nerve to bring millions on the streets. Similarly, three-time prime minister Mian Mohammad Nawaz Sharif could not attract . In stark contrast, It was not the law, but street power that got the doomed leader , Mujeebur Rehman acquitted. Roedad Khan, in his Pakistan: A Dream gone Sour writes `Agartala Conspiracy Case was withdrawn, not because the prosecution case against Mujeeb was weak, but because over a million people were out on the streets of Dhaka'. Roedad says, 'Bhutto was a doomed man, once it became clear that that he continued to remain popular with masses even after loss of office and that nothing could stop him from staging a comeback in the free fair and impartial elections which Zia had promised to the people of Pakistan'.
When leaders like Bhuttos and Sharifs become irreverent to masses, non-political or non-elected entities ascend in the asymmetry to make them irrelevant. According to Asghar Khan's We've Learnt Nothing from History: 'Bhutto …told me that he was sure that if I joined hands with him…We can then rule together'. The people are stupid and I know how to fool them. I will have the danda (stick) in my hand and no one will be able to remove us for twenty years". Bhuttos are hanged and Sharifs ousted or exiled Bhutto was a pseudo-democrat contemptuous of the vote. So, a million pseudo-supporters sat at home instead of coming on to the streets.
As such, it should not be surprising that a handful of TLP people could immobilize the government so easily.
No` leader', just sand dunes
Aware of the selfishness of the Indian people, the British created a class of chiefs (chieftains) to suit their need for loyalists, war fund raisers and recruiters in the post-Mutiny period and during the Second World War. Peek into the pre-partition gazetteers and you would know the lineage of today's' Tiwanas, Nawabs, Pirs, Syed Faqirs, Qizilbash, Kharrals, Gakhars, and their ilk. A gubernatorial gazetteer states, 'I have for many years felt convinced that the time had arrived for the Government to try to introduce some distinction for those who can show hereditary services before the Hon'ble Company's rule in India ceased. I have often said that I should be proud to wear a Copper Order, bearing merely the words 'Teesri pusht Sirkar Company ka Naukar'.
Some pirs (shrine holders) and mashaikh (religious scholars) even quoted verses from Holy Quran to justify allegiance to Englishman (amir, ruler), after loyalty to Allah and the Messenger (Peace be upon him)). They pointed out that Quran ordained that ihsan (favour) be returned with favour. The ihsan were British favours like titles (khan bahadur, sir, etc), office of honorary magistrate, assistant commissioner, etc. Gandhi astutely perceived that Indians themselves allowed themselves to be colonised for their own material interests. He lamented that Indians had become 'sly sycophants and willing servants of the Empire thereby proving to the world that they were morally unfit to serve the country.
Winnable candidates without street power
About 460 scions of the pre-partition chiefs along with industrial barons created in Ayub era are returned again and again to assemblies. Like sand dunes they keep changing their parties depending on direction of the wind, However, it is questionable whether they could amass people like the TLP can, on the streets. The TLP draws its support from urban centres and the martial belt Jhelum onward.
Lack of political participation alienates people
Demokratia (power of the people) could never equalise citizens. However, all democracies envisioned 'opportunities for political participation to larger proportions of the population', and across-the-board accountability. Democracy is a progressive effort to equalise citizens before law, rather than legalising mafias.
During Aristotelian age, the city states participated well in decision making. But, as population, grew they left participation job to their representative. American political dissident Noam Chomsky calls even American people 'a bewildered herd'. Michels' Iron Law of Oligarchies mentions an inherent flaw of present-day democracy. The Law states that all complex organisations, including `democracies', regardless of how democratic they are in the beginning, eventually develop into oligarchies.
Michels observed that since no sufficiently large and complex organisation can function purely as a direct democracy, power within an organisation will always get delegated to individuals within that group; elected or otherwise.
The American founding father James Maddison presented idea of a senate as a bulwark against vulgarities of Aristotelian unicameral legislature, a house of the common men (akin to House of Commons, a Lok Sabha or a National Assembly).
What a pity that demokratia (power of the people) never succeeded in equalising citizens in Pakistan. Most nominees, even those of the Naya Pakistan party, are filthy rich. Even our lower house has no place for paupers. Then who would do pro-poor legislation? Evolve a national healthcare and education system? Ensure basic facilities and justice at doorstep?
Media as the tertiary wing of the parliament is docile. Since creation of Pakistan, there has been little pro-poor representation. A political order and culture, dominated by feudal, industrial robber barons, tribal dynasties or their extended clans, and mullahs, fostered clienteles' politics. Taxes become regressive, throttling the poor, and sparing the rich (owners of plazas, car fleets, 'farm' houses, posh idyllic mansions including those at politicians, Clifton, Sea View, and elsewhere at home and abroad).
There is abhorrence to taxing the network of supporters. A tendency to rely on or blame Uncle Sam for the country's problems, leverage Pakistan's geographic location to attract foreign funds instead of tapping own resources, including its rich tax base. Creating divisions in society by popularising extremist versions of role of Islam, justifying persecution of minorities.
Privileges
According to the Uited nations' Development Programme 2020, the feudal aristocracy and industrial robber barons together enjoy privileges of whopping Rs. 1094 billion. The feudal enjoyed Rs. 370 billion while the business tycoons Rs. 724 billion. Being perched in the parliament, they remain the holy `untouchable'.
Obstacle to land/capital reforms
Pakistan's Constitution gives paramountcy to Islam. Islam is itelf the most progressive religion. But, the problem is that , unlike Iran, Pakistan has no supra-constitutional authority to overturn such Islamic legislation which proves to be practically against broader public interest (maslaha mursala). A case in point is Qazalbash Waqf v. Chief Land Commissioner, Punjab. Judgment in the case was pronounced on August 10, 1989 (made effective from March 23, 1990).
A 3-2 vote judgment of the Shariat Appellate Bench of the Supreme Court of Pakistan blocked land reforms in Pakistan. It uncannily strengthened feudal aristocracy. Pakistan can't do away with all jagirs as did India way back in 1948 because of the afore-quoted judgment. Mufti Muhammad Taqi Usmani writes in his lead judgment: " 1. … Everything in the world actually belongs to Allah and he has granted humans the right to utilize them within the limits of divine laws. … There are certain obligations on the person who uses the land. The right to property in Islam is absolute, and not even the state can interfere with this right. 2. Islam has imposed no quantitative limit (ceiling) on land or any other commodity that can be owned by a person. 3. If the state imposes a permanent limit on the amount of land which can be owned by its citizen, and legally prohibits them from acquiring any property beyond that prescribed limit, then such an imposition of limit is completely prohibited by the Shariah."
The two dissenting judges, Nasim Hassan Shah and Shafiur Rahman argued that a limit on land holdings was necessary to reform society and alleviate poverty.
Conclusion: Need for a "social movement"
In an interview with Al-Jazeera, the UNDP assistant secretary general, lamented that Pakistan's power structure is so deep rooted that only a "social movement", euphemism for revolution, could change the status quo.
The bulwark against reforms is the aforementioned judgment in Qizilbash Trust case. Could our parliament reopen the case to align it with its dream of a Medina welfare state? Medina state, like Singapore, owned all land. Are jagirs a divine or a British gift? How did the filthy rich, the feudal lords and the industrial robber barons come into being? If accumulated wealth in a few hands is rooted in wrongdoing, a considerable chunk of it should be mopped up. Peek into the pre-partition gazetteers and you would know the patri-lineage of many of today's Tiwanas, Nawabs, Pirs, Syed, Faqirs, Qizilbashs, Kharrals, Gakkhars, and their ilk. Taqi Usmani perhaps overlooked that a feudal aristocracy was created whose generations ruled post-independence governments. Read Zahid Hussain's article, `House of feudals', in the April 1985 issue of the defunct Herald. Is it anathema to look into the origin of land grants or wealth. It is eerie that the government could not stop Grand Mufti Taqi Usmani from supporting the TLP.
Arthashastra- book review
Arthashastra is a historical Indian book which covers aspects of state functioning. It is about how economy, politics, military strategy and diplomacy of a state should work. It was written by Kautilya in 300 BCE but was lost at that time and was discovered by Rudrapatna Shamasastry in 1905 CE. He was a Sanskrit scholar. He published it in 1909 and was translated into English in 1915. Arthashastra was written for the King of that reign, Chandragupta Maurya. Kautilya was the Prime Minister of the Maurya Empire. It was a sort of a handbook for Chandragupta to run his kingdom. There are different views regarding the authorship of Arthashastra. Some authors say that it was written by three persons, Kautilya, Chanakya and Vishnugupta while others say that all three were one person. Vishnugupta was his real name and Kautilya/ Chanakya was his surname. So, all have a concord on this and call him Kautilya, the author of Arthashastra. Arthashastra is also compared to 'The Prince' by Machiavelli because of its realist approach to the statecraft and politics.
There is a concept in Hinduism called the concept of Purusarthas i.e., four goals in human life. They are Dharma (moral values), Artha (economic values), Kama (psychological values) and Moksha (spiritual values). Artha is one of them and probably the most important one. Arthashastra is the combination of Artha and shastra (treatise). Its main concept is how a state, or an empire can work greatly. For this Kautilya combined 15 old books in Arthashastra and explained different concepts in it like economic prosperity, military strategy, political affairs, external affairs, internal matters of Harem of the King, King's own characteristics, qualities of a Prince, ministers, spies, civil officers and how to manage the public etc. Following is the summary of the book covering important points related to the government, politics and statecraft of an empire.
It starts with greetings to Sukra and Brihaspati. It is a compilation of all the Arthashastra written by ancient teachers for the perseverance of the earth. It also mentions Kautilya as the author. Kautilya gives the most importance to the four sciences i.e., Anvikshaki, the triple Vedas, Varta and Danda-Niti. Then he determines the position of each science by mentioning different school of thought views. School of Manu believes in only three sciences, excluding Anvikshaki as considering it a special branch of Vedas. School of Brihaspati holds that Varta and Danda-Niti are the only sciences and triple Vedas are only an abridgement for a man experienced in Lokayatravidah i.e., three worlds heaven, earth and atmosphere. School of Usanas say that only science of governments is the only science having origin and end of all. But Kautilya believes in all four sciences from which righteousness and wealth is learnt.
For "Anvikshaki", Kautilya says, it constitutes the philosophy of Samkhya, Yoga and Lokayata. Samkhya is associated with Yoga school and Lokayata is the philosophical school of materialists. Among the four, Anvikshaki is the most beneficial for dealing with worldly affairs and to get all kinds of knowledge and virtues. For "Triple Vedas": Sama, Rik and Yajus combine to form triple or three Vedas. These with Atharvaveda and Itihasaveda called as the Vedas. Triple Vedas determine the duties of four castes in Hinduism i.e., Brahman, Kshatriya, Vaisya and Shudra. Brahmans are responsible for teaching, studying and taking charge of sacrificial performances. Kshatriyas' duty is performance of sacrifice, study, giving gifts and military services. Vaisyas do agriculture, cattle-breeding and trade. Shudras have to serve the twice born (dwijati) or Brahman and perform as craftsmen, singers, dancers and poets. Kautilya further explains the duties of other people as well. The duty of a house owner is to earn money, marriage among equals, giving gifts to gods and guests. A student or Brahmacharin should learn Vedas, prayers and respect for his teacher. Vanaprastha or the forest-recluse have to worship gods, self-denial, sleep on grounds and wear deerskin. The duty of an ascetic 'Parivrajaka' is self-control, abandoning material gains, living in forests and chastity. The observance of these duties lead man to heaven 'Swarga' and disobedience cause disturbance on Earth.
Kautilya now determines the "position of Varta and Danda-Niti". Varta has descriptions about agriculture, cattle-breeding, trade and labor. It says it is army and treasury obtained through Varta that a King rules over his and rival's nation. Danda-Niti is law of punishment or science of government on which the well-being of other three sciences depend. It allows man to acquire things or resources, improve them and then honestly distribute them among the people. If it is done nicely, then King can bring people under his control. Kautilya says if punishment is rightly given, then people will respect King and his words but if given under ignorance or anger, then it will only make people furious and rebellious. The absence of law of punishment will only bring imbalance in the society where strong will crush the weak. In the end Kautilya says that people can lead a happy and successful life if governed by the King.
Kautilya says that a student should "learn all sciences" from expert teachers. As for the Prince is concerned, he should be married after 16 and he also should learn all sciences from efficient and aged professors. In the morning, he should learn military art and weapons, and in the afternoon hearing Itihasa i.e., Purana, history, illustrative stories, Dharma Shastra and Arthashastra. When a Prince keenly hears his teachers, he gets knowledge, it leads him to application and self-control. All this makes him efficient in leaning. So, a well-educated and disciplined King would enjoy no opposition on Earth. If a King refrains from his six enemies i.e., lust, anger, greed, vanity, pride and overjoy then he would succeed. But if he fell prey to these then he shall be destroyed along with his kingdom.
Kautilya also sheds light on how "the life of a good King" shall be. If a King refuses to follow those six enemies and restrains his organs of senses, then he would gain knowledge, ensure safety and security of his people, keep himself in discipline and do good for the nation. With his senses under his control, he would refrain from unjust acts and without violating any rules, can enjoy his life, charity, wealth and desires. But, if any of these are overdone, can hurt others and itself too. Kautilya says wealth is the most important among all. Ministers who help the King in keeping away from such enemies, are respectable and hence they assist the sovereign.
Regarding the "selection of ministers", there are various views from different school of thought. Bharadvaja says that the King should appoint his classmates as ministers because he knows them personally and can trust them well. Visalaksha says if ministers are King's classmates, then they could dislike him as well. So, ministers should be those whom secrets are known by the King himself so they cannot betray him. Parasara says that King has his own secrets as well. So, he should appoint those who helped him in his difficult times and are trustworthy too. According to Pisuna, ministers should be men tried and tested of their abilities in respective fields. Kaunapadanta says that the King should appoint those whose fathers or grandfathers have been ministers before so that they have an established relationship with the King based on trust. Vátavyádhi says the King should appoint new persons specialized in polity as ministers because they would not offend him and obey him as the King. Son of Bahudanti says that ministerial position needs experience not just theory. Therefore, rather than new officials, the King should select ministers from high families who are noble, brave and have loyal feelings towards King. Kautilya says that indeed man's efficiency in work shows his ability and such men, after considering their place and time of work, should be appointed as ministers.
For the "Creation of Council", Kautilya describes the qualities which a minister should have. A ministerial officer should be a high family member, trained in arts, strong memory, health, skills, strong conduct and free from procrastination and hatred. Those who have half or quarter of these qualities, are posted on lower ranks. The King has much work to do simultaneously, so he assigns those works to ministers. As for the appointment of Priest, he should be from noble family, well educated in all sciences and has the ability to prevent calamities from the skies and human doings by performing rituals explained in Atharvaveda. A King should follow the teachings of him.
Kautilya explains another issue which is "Ascertaining by Temptations Purity or Impurity in the Characters of Ministers". A King, with the help of his Prime Minister and High Priest, shall offer temptations to his ministers to test their character. The King along with a priest set up a situation where the priest disobeys King and is dismissed. Then he, disguised as a classmate, tries to provoke other ministers against King. If ministers do not fluctuate, then they are tested as pure. This is termed as religious allurement. In the same way, a commander of army and a woman spy, as disguised, make ministers go against the King, but if they remain firm then it means that they are loyal to the King and are pure in character. These practices are known as monetary allurement and love allurement, respectively. Kautilya says that the King or Queen shall not themselves take part in that, instead appoint agency of spies to test ministers.
Arthashastra discusses about "Institution of Spies" too. The King with his ministers makes spies. Those spies are disguised as fraudulent believers, hermit, a householder, merchants, colleagues, firebrand, murderers and beggar women. They swear that they would tell King everything they find suspicious. This way they would check the purity of character in King's people or servants. It further explains who will become what type of spy. Orphans who are solely dependent on state for their food and living, will fight tigers and elephants in battlefield and will become firebrand. Those who are cruel, become poisoner. A Brahman poor widow, who wants to earn money, will become woman ascetic and live in King's Harem. Women of Shudra caste will be wandering spies. Those spies who are well trained and educated will be assigned to spy on King's ministers and officials. Dwarfs, eunuchs, dumb will be spies in their own houses and the local spies also have to trace the foreign spies in their lands.
Another concern is about "Protection of Parties For or Against One's Own Cause in One's Own State". Along with set up spies on prime ministers, King shall also espy his people. Classmate spies shall start debates regarding King with opposing arguments in crowded area and see for traitors. They also have to confirm the rumors going on in the public. Spies disguised as astrologers shall look for greedy, angry and suspicious people, then their relationship with each other and foreign Kings. Contented people will be awarded and discontented shall be convinced by giving gifts or by punishments. Hence, a wise King shall guard his people with varying factions of enemy and foreign Kings among them. Another point is about "Winning over Factions For or Against an Enemy's Cause in Enemy's State". There are some people who are against the King due to many reasons. Some are provoked whose rights are not delivered, some are alarmed who are furious and aggressive for King, others are ambitious and haughty. All these people have something against the King. These people are offered to work together with spies under formal terms to get their goals. The friends of foreign Kings can also be persuaded through gifts, threats or by pointing the defects of their Kings.
"Business of Council Meeting" is another point here. After taking care of local and foreign parties, the King then looks at the administrative affairs. The decisions related to administration are taken through deliberations at the council meeting. The subject of the meetings shall be kept confidential from all people even from birds because they used to be the couriers of information too. Therefore, without any back-up guarding force, a King shall never enter into a deliberation of council meeting. Whoever discloses information about council meeting, shall be punished heavily. So, the most important information shall only be known by the King because ministers could leak information through carelessness. So, the members of the council shall learn sciences and Vedas.
Kautilya in Arthashastra also talks about the "envoys". The successful councilors are made as envoys. Those who have ministerial capabilities are made ambassador. Those who are one-quarter less capable shall be given missions. Whoever has half of the above abilities, convey summon. An envoy shall befriend the enemy's officers who work on boundaries of cities. He also shall know about the size of enemy's area and about precious things there. When he enters the fort of enemy King, he shall clearly explain the mission assigned to him. Other than these duties, an envoy maintains treaties, gains secret information and makes enemy's officers and envoys his friends. Therefore, such envoys shall be appointed by the King and he shall guard himself from foreign spies.
Another most important topic covered in Arthashastra is "Protection of Princes". King shall take extra care of his princes. There are various arguments about this as well from different scholars. Bharadvaja says that ill-tempered and jealous princes can end up taking the throne of their fathers. So, they shall be punished secretly when they show love for the King. Visalaksha says princes shall be guarded in a safe place because punishing them would be cruel and it would exterminate Kshatriya race. School of Parasara say that fearing from princes seems like fearing from a lurking snake. He may think that his father (King) is locking him up and ends up making his father responsible for his sufferings. So, the prince shall be guarded inside the fort. Pisuna argues that after getting to know the reason of his rustication, he may turn against the King. So, he shall send to the fort of the foreign King. It is like a wolf hidden in a flock of sheep. Kaunapadanta says it is better for a prince to live in his own state in case the foreign king instigates him against his father. Kautilya says a Prince shall learn sciences and refrain from allurements like hunting, liquor or women. If he has good qualities, then he may be appointed as commander-in-chief or the heir. If the King has only son, then attempts shall be made to procreate him a son but never a wicked prince shall be installed on the royal throne.
"The Duties of a King" are also explained in detail. Firstly, a King should be strong and energetic as the whole nation is looking up to him and would follow him. Secondly, if he is weak then enemies can easily hurt him. A King shall divide his time for different activities. He shall check accounts and expenditures, look into public matters, eat and study, collect revenue, attend superintendents, attend assembly of ministers, receive secret information through spies, his me-time, supervise infantry and military operations' strategy with commander-in-chief. A King shall never make his officials and public wait. If he is inaccessible to them then confusions and conflicts shall happen, or he may end up falling prey to the enemies. So, he shall attend businesses himself and never postpone them. Kautilya says the King shall ever be active, he shall find his happiness in his people's happiness. Being active is the only way to get wealth and successes or otherwise he shall perish along with his kingdom.
The King shall "make villages" on new land or ruins. Each village shall not be less than a hundred families and not more than five hundred families of Shudra caste. Boundaries shall be demarcated by rivers, mountains, caves or forests. Priests and other people who perform rites shall be given lands with the exemption of taxes and fines. Accountants, administrative people, physicians, horse-trainers and messengers shall be given land which they cannot sell. Lands which are ready for cultivations shall be given to taxpayers and those lands which are in process, shall not be taken away from people. Kautilya says that the King shall not only look after old timber forests, buildings and mines but also make new ones.
According to Kautilya, "finance is the most important thing" as many tasks depend on this. Things which constitute in financial prosperity of an empire are public prosperity, capturing thieves, wealth coming from crops, prosperity of commerce, less calamities, less taxes and income in gold. But things which cause harm to treasury include obstruction, fabrication of accounts, loss in revenue, self-enjoyments, trade-offs, misusage of funds etc. Kautilya also describes their punishments. For obstruction, a fine of 10 times of amount is imposed, lending money of treasury and trading by government's money is punishable for the fine of twice the amount of profit earned, for fabrication the fine is 10 times, an intentional loss of revenue by someone's doing is 4 times the loss, miscalculation of revenue collected is punished for 12 times of the total amount. There are forty ways of embezzlement and in case of embezzlement, a public announcement is made if there are any people affected by the offender. If someone comes forward then he is paid equally to the amount he lost, by the King.
Arthashastra also explains "remedies against natural calamities". Eight kinds of natural calamities are there from which a King has to protect his nation. These are fire, floods, pestilential diseases, famine, rats, tigers, serpents, and demons. To prevent fire, cooking shall be made outside in summers, precautionary measures shall be taken, and offerings and prayers shall be made to the fire. To ward off floods, villagers living near rivers shall migrate to up countries in rainy days, boats and bamboos shall be prepared in case of persons affecting from floods, people who are intentionally neglecting rescue shall be fined 12 panas, rivers shall be worshiped, experts in Vedas and mystics shall perform incantations against rain and in case of drought, Indra and Ganges mountains shall be worshiped. To overcome pestilences or plagues, remedial measures shall be taken. Doctors with their medicines and ascetics with their purificatory ceremonies shall try to avoid floods. Moreover, offerings to God, milking cows on ceremonial grounds and spending nights in devotion to God shall also be observed. During famine, the King shall show mercy on people and provide them seeds from his own collection or seeking help from other friend Kings. Other policies include extracting wealth from rich people or the King emigrating to other green lands with his people. The King shall also move with his people towards seas or rivers where water is abundant, and his people can grow crops there or the King shall buy them food by hunting or fishing on a large scale. To ward off danger from the rats, cats and mongooses shall be let out. Those who kill caught rats shall be fined 12 panas. Same punishment is for those who do not control their dogs except for wild tribes. Rituals shall be conducted by ascetics and rats shall be worshiped on new and full moon. To overcome the danger of snakes, remedies shall be taken, and incantations may be done by experts, experts in Atharvaveda shall perform rites, and snakes may also be worshiped on new and full moon. To get rid of tigers, corps of animals filled with the juice of madana plant may be put in different places. They may be caught using nets and weapons. One who neglects a person in the clutches of a tiger shall be punished 12 panas and who kills a tiger, he will be awarded the same amount too. Experts in Atharvaveda and mysticism shall perform rituals to ward off demons. The King shall protect his people from demons as a father to his sons. Such magic experts shall be honored by the King.
According to Kautilya, "the elements of sovereignty" are the King, ministers, country, fort, treasury, army and friends. Then he describes best qualities of them. The best qualities of a King are member of a high family, brave, divine, righteous, truthful, grateful, has set great goals, enthusiastic, powerful, resolute mind, has assembly of high ministers and highly disciplined. The qualities of a good country or state include having capital cities in center and extremities of Kingdom, can maintain its own citizens along with the outsiders in case of calamities, dominates neighboring kingdoms, free from uneven tracks and wild beasts, has fertile lands, abundant waters, bears vast army and taxation, a population of agriculturalists, intellectuals and loyal servants to the King. A good treasury is justly obtained, rich in gold, silver and gems, and can withstand long time calamities. Kautilya says that a wise King is expert in politics and even though he owns a small territory, will conquer the whole earth with the help of his best elements of sovereignty and cannot be defeated.
Arthashastra also discusses a situation where "a weak King is attacked by a powerful King". In this situation, Bharadvaja says that the weak King shall surrender, and it is the same as bowing before Indra, the God of Rain. Visalaksha says that the weak King should fight with all of his might because it is the duty of a Kshatriya despite of the fact that he wins or not. Kautilya says that he who completely surrenders, lives his life in despair. When a weak King fights a strong King, it's like crossing a sea without boat. So, the weak King either seek help from a powerful King or seek refuge in an impenetrable fort. There are three types of invaders defined: just, greedy and demon-like conqueror. A just conqueror is satisfied with only respect, the greedy one needs lads and wealth but the demon-like not only needs wealth and family of the weak king but also his life. So, the weak King shall seek help of the first, satisfy second one with wealth and for the third one, he should keep a distance between them by offering him land and wealth.
In my opinion, Kautilya's Arthashastra is much relevant in the 21st century. It has discussed so many points which are still present in states too. For example, issue of the purity or loyalty of ministers, institution of spies or now-a-days intelligent agencies, danger of attack of a strong state on weak state etc. States still interact on the basis on their interests, treasury or the finance department is the most important one in state functioning, embezzlements happen, the phenomenon of war is there, new towns have to be made, where monarchy is present those states still have issues related to princes or heirs and throne, public has grievances related to leaders and many more. In short, Arthashastra has everything which could occur in a state and it is a complete book to run a country under proper rules and regulations as it was written for the same very purpose by Kautilya for the King Chandragupta Maurya.
As far as the strengths and weaknesses of Arthashastra are concerned, I think its strengths are unmeasurable as discussed earlier as well. It is a comprehensive treatise beneficial for a country. But the weakness which I came across is that some points are really hard to digest. E.g., the part where the protection of princes is discussed, how can a King enlock his own kid just under the suspicion of future treason or send him to another King's fort? It is something strange. Moreover, Arthashastra was written on Hindu Ideologies for an Indian Empire. There are various points where Hindu ideology clashes with other religions and ideologies. So, it would be difficult for non-Hindu states to follow those rules in the same sense. It is biased towards Hinduism.
In a nutshell, Arthashastra is a very good example and a guide to achieve a state's interests inside and outside its boundaries. This clearly defines how a leader, its ministers, cabinet, officials, and people should be to acquire the best in their favor. Kautilya devised a state structure for public welfare which is needed in the 21st century world too where states still vague wars, directly and indirectly. States are struggling hard to survive because their state structure is messed up. If Arthashastra is followed in its true sense, then, I think, states would clearly see a difference in the aftermath of their decisions. The consequences would be good for all whether it is state, officials or the common people. But the states should imply those rules and policies keeping in view their political structure as well, as empires no more exist. But still, its policies are much relevant to gain successes for the state's betterment.