Somalia: An American Media Pundit, Exaggerates and Weaponizes International Aid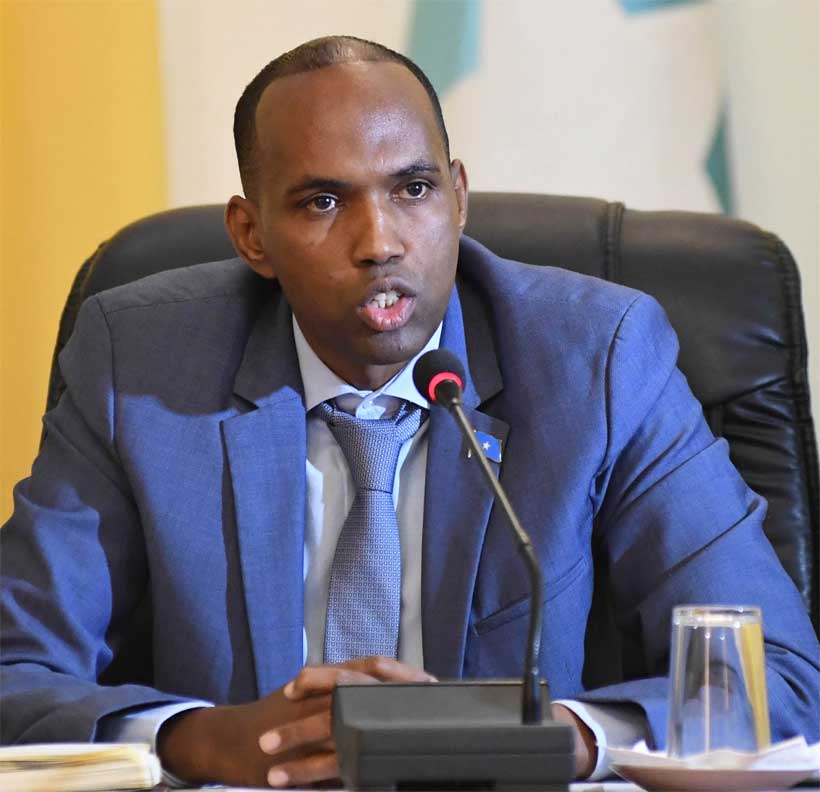 Recently, after the Somali parliament removed prime minister, Hassan Ali Kheyre, in an overwhelmingly no-confidence vote, it didn't only raise my eye borrows but it made me startled to read an opinion article on the matter in the Washington Examiner by Michael Rubin whose writings I usually find quite utopian and unbalanced. The piece titled, The State Department spent $1.5 billion on Somali democracy and built a dictatorship, was full of chunks of inconsistencies, bending the truth, and calumny attacks on the sovereignty of my home country, Somalia, in the disguise of having the right to express an opinion.
Before we delve into the essence of my observations of Mr. Rubin's article, let me briefly explain why prime minister, Hassan Ali Kheyre, was ousted by the parliament. However, to safe the reader a boring monologue on why and how the prime minister was sacked, I have to go to the point with brevity; the prime minister lost his job after indirectly sabotaging a one-man, one-vote election legislation he was a part of creating it, so that the Somali citizens can directly elect their leaders, a right they lost decades ago, whose opposite is to go back to electing parliament through clan based picks by traditional elders, then the parliament elects the speaker and the president, then the president nominates a prime minister to be confirmed by the parliament, a process tainted with corruption and vote buying, coupled with dangerous foreign interests; the prime minister preferred that old process, but to say the least, the prime minister was a competent figure who did a great job for the public while he was in office, and in his resignation speech, although he did not like how the no-confidence vote was conducted, he left with dignity and a unifying message.
The trick to hoodwink readers Mr. Rubin used in the title of his article was to combine all aid received by Somalia from all sources, even from the United Nations, as a single one of 1.5 billion given by the US State Department alone, which is not the case, and he claimed it as an example for being implicitly one-time payment. Then, he wrote:
"Consider first the sheer scale of the United States's investment in Somalia: The U.S. has spent tens of billions of dollars on Somalia in recent decades." But in the title of his article, he tied together the 1.5 billion and what he called building a dictatorship in Somalia in which the reader cannot escape the inference that the US built in Somalia a president Farmaajo dictatorship with 1.5-billion-dollar aid money, a downright lie to discredit Somalia's resolve not to cave in foreign interference in its affairs, as contrarily evidenced by the weak Somali governments prior to president Mohamed Abdullahi Farrago's administration. On the other hand, what is so surprising if not disgusting is that Mr. Rubin wrote the following as he cites a biased website that Somali leaders embezzled, a website apparently run by Somalia's self-proclaimed republic of Somaliland to disseminate anti-Somali news and propaganda; he wrote incoherently as he inserts links, making it an issue, for instance, the international debt relief Somalia deserved so much because of its transparence and good governance, which the international donors praised:
"Under Ambassador Donald Yamamoto, aid to Somalia more than doubled. Over the last year, not only did USAID contribute near $500 million, but Yamamoto successfully advocated debt forgiveness that forced American taxpayers to write off $1 billion in Somali debt, much of which was embezzled by some of the same figures with whom the U.S. now partners. Yamamoto wanted to give Somalia even more."
Finally, I would say that Somali president, Mohamed Abdullahi Farmaajo, despite his government's term coming to an end, will nominate a new prime minister, and the new prime minister will be confirmed by the parliament. Somalia will not go back to the corrupted, old system of election. Somalia will succeed and hold a one-man, one-vote election. The sovereignty of Somalia is stronger under president Farmaajo leadership, and as Somalis, we will not let our sovereignty to be compromised by foreign actors. And, Mr. Rubin, I resect your opinion no matter how distorted it can be, but I don't think the United States government, or the international donors agree with you!
Training Young African Leaders Through the United States Leadership Programs
The U.S. Department of State and the International Research & Exchanges Board (IREX), an international, nonprofit organization that specializes in global education and development, have offered admissions to the 2022 cohort of the "Mandela Washington Fellowship for Young African Leaders" in the United States.
The Mandela Washington Fellowship is funded by the U.S. Department of State's Bureau of Educational and Cultural Affairs and administered in partnership with IREX. The fellowship creates stronger ties between 49 sub-Saharan African countries and the United States with the goal of strengthening democratic institutions, spurring economic growth, and enhancing peace and security on the continent.
Accomplished in their careers and dedicated to serving their communities, the 2022 Mandela Washington Fellows represent the geographic, cultural, and racial diversity of Africa. The participants come from a variety of socioeconomic backgrounds including small business owners, public sector leaders, and non-profit professionals; represent equal numbers of women and men; and include individuals with disabilities.
This year the sellection was from a pool of more than 38,000 applicants, the 700 fellows are leaders in agriculture, civil society, education, healthcare, and other fields and different backgrounds. The fellows, between the ages of 25 and 35, are accomplished innovators and leaders in their communities and countries.
*The fellows participate in six-week Leadership Institutes, studying Business, Civic Engagement, or Public Management hosted by U.S. colleges or universities. Throughout the Institutes, fellows enrich local U.S. communities while sharing best practices.
*After the Institutes, fellows convene for a summit, where they forge connections with one another and U.S. leaders from the private, public, and non-profit sectors, setting the stage for long-term engagement between the United States and Africa.
*Professional Development Experiences (PDEs). Up to 100 competitively-sellected fellows work with private, public, and non-profit organizations for six weeks. Both fellows and hosts benefit from discussing shared issues and challenges in their sectors, broadening their perspectives, and positioning U.S. organizations for international engagement.
*Reciprocal Exchanges. The U.S. citizens have the opportunity to apply to travel to Africa to collaborate on projects with fellows, building upon connections initiated during the program. These partnerships and professional connections are intended to form lasting relationships, expand markets and networks, and increase mutual understanding.
*Opportunities for Alumni. The Fellowship Alumni continue to build the skills and connections developed during the program through access to ongoing professional development, networking, and collaboration opportunities with support from the U.S. Department of State and affiliated partners.
*Virtual Programming. The fellows watch presentation in a classroom at Syracuse University during their Mandela Washington Fellowship Leadership Institute. Then participate in a session with Dean James Steinberg at Syracuse University.
The fellowship leverages stakeholder expertise to deliver a suite of virtual programming for selected candidates and Fellowship Alumni to support their continued leadership development and strengthen their access to networks and resources.
For six weeks, the fellows participate in Leadership Institutes at 27 U.S. educational institutions, in 20 states across the United States. Throughout the program, they will develop lasting connections with Americans and enrich local communities while enhancing their skills through leadership training, experiential learning, and networking.
They develop innovative solutions to pressing challenges in their home countries and collaborate with their peers from both the United States and Africa. Additionally, the fellows give back to their U.S. host communities: since 2014, Fellows have contributed to community service and worked with different organizations across the United States.
The fellows connect with each other and U.S. professionals, setting the stage for continued collaboration when they return home. These substantive, short-term placements allow fellows to contribute their skills and insights to U.S. organizations and grow as early-career professionals.
The fellows continue to build on their skills and connections developed during their time in the United States through access to ongoing professional development, networking, and collaboration opportunities for Alumni. The fellows may also apply for their U.S. colleagues to travel to Africa to continue project-based collaboration through the Reciprocal Exchange component.
Launched in 2014, the Mandela Washington Fellowship is the flagship program of the Young African Leaders Initiative (YALI) and embodies the U.S. commitment to invest in the future of Africa.
YALI was created in 2010 and supports young Africans as they spur economic growth and prosperity, strengthen democratic governance, and enhance peace and security across Africa. Since 2014, nearly 5,100 young leaders from every country in Sub-Saharan Africa have participated in the Mandela Washington Fellowship.
Why African Leaders Complain of Wheat Imports and Yet Ignore Zelensky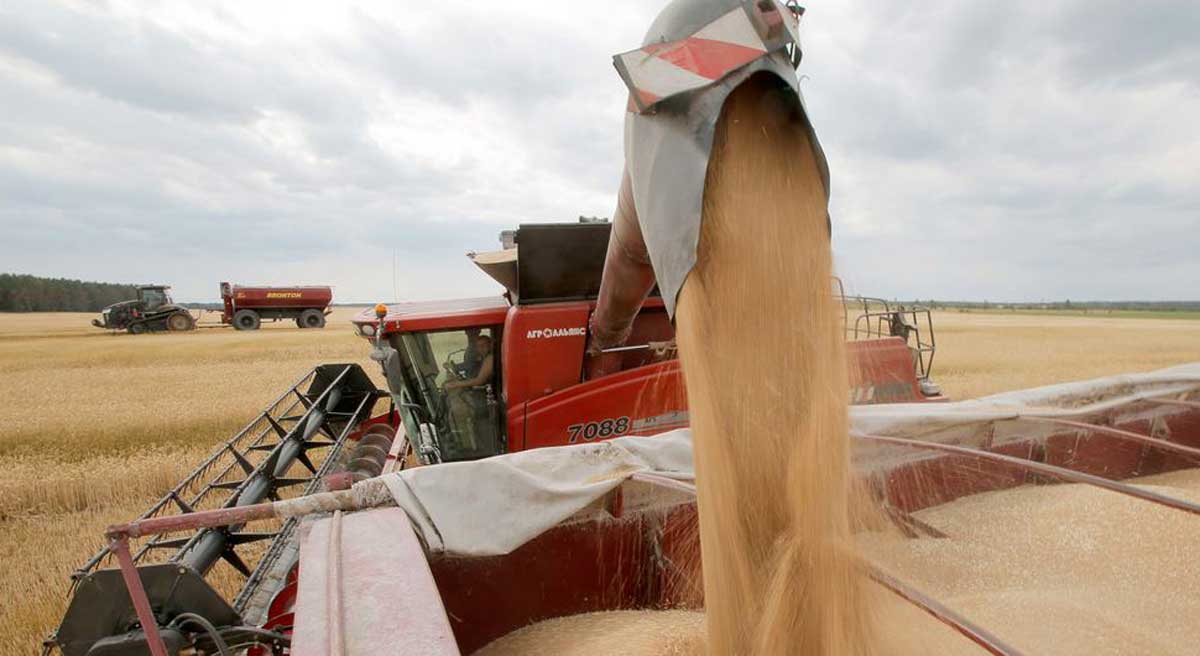 Modern Diplomacy media monitoring shows that only four African leaders were present at the Ukraine President Volodymyr Zelensky's address to the Africn Union (AU), the 55-member continental bloc held on June 20. Ukraine's leader Zelensky has been addressing golbal leaders, international organizations and regional associations soliciting their assistance to end the crisis involving Russia's "special military operation" that began late February. He has addressed the United Nations, the United States Congress and European Union among others during these past months.
Now in its fourth month, the special military operation targeting "demilitarization and denazification" of the former Soviet republic of Ukraine, now in its fourth month, has shattered the global economy, sent prices skyrocketing and generating deep-seated social discontent among the population worldwide due to raft of unprecedented sanctions imposed by the United States, European Union, Australia, New Zealand, Japan and host of other countries.
France and Germany pressured African Union leaders for months to join a Brief Zoom call with Ukraine's Volodymyr Zelensky. But, 51 of 55 African heads of state (93%) boycotted the meeting, showing clear neutrality over the Western proxy war with Russia. Western governments have tried to rally the nations of Africa to join their war on Russia. But the vast majority of the continent has ignored their pressure campaign.
For months, Ukraine attempted to organize a video conference between the African Union and Western-backed leader Volodymyr Zelensky. France and Germany put heavy pressure on African governments to attend the Zoom call, which was held on June 20. The conference ended up being a total failure, however. The heads of state of just four of the 55 members of the African Union joined the meeting.
In other words, 93% of the leaders of the African continent did not attend the video conference with Zelensky. This was a clear sign of Africa's overwhelming neutrality in the proxy war between the West and Russia.
France's major newspaper Le Monde described Zelensky's video call as "an address that the African Union (AU) has delayed for as long as possible and has been keen to keep discreet, almost secret." Ukraine had tried to organize the conference since April, but the AU had repeatedly pushed it back.
Le Monde noted that "the organization of the simple video message illustrates the tense relationships between Mr. Zelensky and the leaders of the continent," who are "sticking to a neutral position." Citing an internal source, The Africa Report identified the very few African heads of state who attended the call as Senegal's President Macky Sall, Côte d'Ivoire's President Alassane Ouattara, and the Republic of the Congo's President Denis Sassou Nguesso.
Also at the video conference was Mohamed al-Menfi, the leader of the Libyan Presidential Council, which is recognized by some countries as a legitimate government, although this is disputed by many nations, and Libya has remained territorially divided since a 2011 NATO war destroyed the central state.
At the meeting with Zelensky, these three or four heads of state were joined by Moussa Faki, a politician from Chad who serves as chair of the African Union, and some lower level diplomats of other countries. The African Union apparently tried to keep the conference as quiet as possible. It did not post anything about the call on its official website. It did not tweet about the meeting either.
The only official recognition of the call came from Faki, in a lone tweet, in which he cautiously "reiterated the AU position of the urgent need for dialogue to end the conflict to allow peace to return to the Region and to restore global stability."
Ukrainian president @ZelenskyyUa addressed the @_AfricanUnion Assembly today. We reiterated the AU position of the urgent need for dialogue to end the conflict to allow peace to return to the Region and to restore global stability. Moussa Faki Mahamat (@AUC_MoussaFaki) June 20, 2022
The United States and European Union frequently claim that they are acting on behalf of the "international community, but events like this demonstrate that when Washington and Brussels say international community, they actually just mean the roughly 15% of the global population in the West and their loyal allies in Australia, New Zealand, South Korea, and Japan.
Multipolarista detailed in a report in March how the vast majority of the world's population, which resides in the Global South, has remained neutral over the Western proxy war in Ukraine. Countries with some of the largest populations on Earth, such as China, India, Pakistan, Brazil, Ethiopia, Bangladesh, Mexico, and Vietnam, have remained neutral.
Many more nations in the Global South, such as South Africa, Iran, Venezuela, Cuba, Nicaragua, North Korea, and Eritrea, have openly blamed NATO and the United States for causing the war in Ukraine. Global South nations representing the majority of the world's population have either blamed US/NATO for the Ukraine war or are neutral, including: China, India, Pakistan, Brazil, Ethiopia, Bangladesh, Congo, Iran, South Africa, Mexico, Tanzania and Vietnam.
Establishment British newspaper The Guardian, which is closely linked to UK intelligence agencies, published an article in March reluctantly acknowledging that many African countries "remember Moscow's support for liberation from colonial rule, and a strong anti-imperialist feeling remains." The report noted that a significant number of African leaders are "calling for peace but blaming Nato's eastward expansion for the war, complaining of western 'double standards' and resisting all calls to criticise Russia."
It conceded that nations like South Africa, Zimbabwe, Angola, and Mozambique, "are still ruled by parties that were supported by Moscow during their struggles for liberation from colonial or white supremacist rule."
Russia Today also has important trade relations with Africa. As one of the world's top producers of wheat, Russia is a significant source of food for the continent. While food insecurity is an endemic problem in formerly colonized nations in Africa that were ravaged by centuries of Western imperialism, the United States has threatened to make this crisis even worse.
The New York Times reported that the US government is pressuring food-insecure countries in Africa not to buy Russian wheat.
Nearly all African countries are struggling to contain the impact of the crisis, two years after the coronavirus pandemic had locked them up behind borders and unprecedented climate change compounding difficulties facing the continent. African leaders complained bitterly that they become direct victims of the Russia-Ukraine crisis. Russia has consistently brushed aside this accusation and rather blamed Western and European sanctions for the precarious situation that has equally engulfed Africa.
Russia's President Vladimir Putin had talks with Senegalese President Macky Sall, who is also African Union Chairperson, in Sochi on June 3. Russia has always been on Africa's side in its fight against colonialism, Putin said, reminding Africa again about Soviet assistance that was offered more than 60 years ago. The United Nations declared Africa fully independent in 1960, and Organization of African Unity (OAU) was formed on 25 May 1963 in Addis Ababa, Ethiopia. The OAU transformed into what is now referred to as African Union.
According to reports, 17 African countries abstained from voting on the resolution at the United Nations. Some policy experts say this Africans' voting scenario at the UN opens a theme for a complete geopolitical study and analysis. There are so many interpretations and geopolitical implications though.
Nevertheless, the African Union, Regional Economic organizations and the African governments are still and distinctively, divided over the Russia-Ukraine crisis due to divergent views and worse, afraid of contradictions and confrontations posed by the crisis and its effects on future relations with Russia.
"We are at a new stage of development and attach great importance to our relations with African countries," Putin noted. According to him, the development of relations between Russia and Africa has shown glaring positive results. In particular, the trade turnover is steadily increasing.
"In the first months of this year it grew by 34%. We are striving to develop humanitarian ties with African countries and we will do everything that depends on us to make this process gain momentum," he specified, adding that Russia has always been on the side of Africa.
Despite the unprecedented sanctions and information warfare launched by the United States and its satellites, Russia manages to maintain the entire bilateral cooperation in working order, and to saturate it with a relevant substantive agenda, noted Sergey Lavrov, Minister of Foreign Affairs of the Russian Federation.
His message reaffirmed that "in these difficult and crucial times the strategic partnership with Africa has become a priority of Russia's foreign policy. Russia highly appreciates the readiness of Africans to further step up economic cooperation."
Lavrov said: "It is in the interests of our peoples to work together to preserve and expand mutually beneficial trade and investment ties under these new conditions. It is important to facilitate the mutual access of Russian and African economic operators to each other's markets and encourage their participation in large-scale infrastructure projects. The signed agreements and the results will be consolidated at the forthcoming second Russia-Africa summit."
With the upcoming second Russia-Africa summit, the date and other detailed information are being withheld. But Kremlin Aide Yury Ushakov said mid-June that both sides are planning, referring to Russia and the African Union.
Can cryptocurrencies be used as a geopolitical weapon? The case of Central African Republic
April 27 can be considered a trailblazing day for the cryptocurrency industry in Africa, as the Central African Republic (CAR) approved bitcoin as its legal tender. This is the second country globally to move forward with such a bold move, after El Salvador, in September 2021, decided to adopt the prevalent cryptocurrency for internal financial transactions. This move might be seen by blockchain and cryptocurrency enthusiasts as the start of a revolution in Sub-Saharan Africa and, under certain circumstances, this might prove to be true, eventually. Nonetheless, in the current state of affairs, where CAR ranks in the 9th place in poverty globally and only 15% of its residents enjoy the perks that electricity entails, this move seems to be out of scope and not taking into consideration the actual issues that people in the Central Africa state are facing. In addition, the adoption comes at a very suspicious timing, where Russia, CAR's main security guarantor, already 4 months into the war on Ukraine, is eyeing positively cryptocurrencies as a way to perform financial transactions. Combined with the overall conundrum in the region regarding cryptocurrencies and the urge of the Bank of Central African States towards Bangui to annul this decision, a strong geopolitical element arises. Hence, several questions are brought up, including the feasibility of such a decision and the impact it can have on the local communities, lessons that can be learnt from regions where crypto tokens are being mined, as well as threats and potential geopolitical implications for CAR and for the region.
Can bitcoin make such a big impact on the CAR community?
As mentioned, it would be safe to deem it impossible that a nation with less than 15% access to electricity, less than 10% access to internet and a highly problematic grid could, at the moment, support an energy-intensive practice such as decentralized finance and its broader mining process. President Touadera, a PhD holder and assistant professor in mathematics, is fully aware of that and hitherto resorted in the short-term move of establishing the mining company for the electronic currency in Dubai. Nevertheless, this kind of structure and arrangements are very unlikely to benefit the people in the Central African country on the long-term. If Bangui is willing to support this technology, major reforms are needed in the electricity sector to increase access and reliability. President Touadera can follow two paths with that regard.
The first one would involve power plants that rely on conventional fossil fuels, such as coal, oil and natural gas, or hydropower stations. Currently, Bangui is mostly an oil importer, part of which is used to power the only thermal station in the country, located in Bangui. Imports come mainly from DR Congo($37.8mln), with France being also a significant oil partner($547k). A decision to build several conventional power plants to support digital currency mining would require, first of all, major funding. For a country that has around 45% debt-to-GDP ratio and has already resorted to the IMF for assistance 17 times and still has unresolved arrangements, seeking assistance to international financial institutions would face backlashes. Additional imports will also be needed. For both challenges to be overcome, another obstacle are the sustainability pledges in light of the Paris Agreement. Development banks, for example, are no longer funding such projects, even if they will actually change the macroeconomic landscape in a country. CAR will then need to involve global key players that still support conventional fuels, such as Russia and China. And while Moscow is in a financially weakened position amidst its isolations following the invasion of Ukraine, China is better situated. However, Beijing has also made several promises to participate in combating climate change. These promises limit the potential maneuvers it can make with regards to fossil fuel investments, but they certainly do not constitute a complete ban. These can be considered good news for Bangui and it can pursue support from the East Asian giant, but it is advisable that they do so with caution, as alleged debt traps are already starting to generate devastating results in countries such as Sri Lanka and Pakistan.
The second path would encompass broad investments in intermittent renewable energy units, such as solar and wind parks. This move has an acutely higher chance of attracting investment from key actors from around the world, both public, private but also international financial institutions with much friendlier arrangements. In this case, however, other issues come up. A grid that relies heavily on intermittent RES is a decentralized grid that requires modernization both of its infrastructure and its regulatory framework. Both will need resources, which translates to additional funding/potential debt, but also higher technical expertise, which is very challenging to be found within the country. A big impediment with that regard is expected to be put by the government as well. Reflecting on the fact that the government in Bangui scored solely 24/100 in the transparency index, place in the 154th position globally, modernization and unbundling of the grid is a tedious process that mandates transparency and hence a conflict of interest is projected to happen. Last, but not least, the ambitions of President Touadera to make CAR a blockchain hub could also backfire, converting it into a terrorist hub instead. Electronic currency mining hubs in a decentralized grid become an extremely appealing target, both to control energy resources and to make untraceable financial transactions. Considering CAR's proximity to Lake Chad, where FACT rebels and Boko Haram have occasionally been active, and to the Great Lakes, where the ADF currently operates, making such reforms for a radical shift to decentralization ought to come with the respective security measures.
Geopolitical and Security Implications for a Conflict-Torn Region
Comprehending the myriad challenges that the Central African state will have to face, so that the adoption of bitcoin can actually have a substantial societal impact, many are contemplating on potential hidden agendas in Bangui. The action of Russian PMC's in CAR to fight insurgents, such as terrorist groups, audibly delineate the status of the Kremlin as a security partner for the country. Considering the alliance of the two countries and the fact that, virtually simultaneously, both states started exploring the possibility of using digital currencies, this move can be seen as additional pressure from Moscow to exert influence to partners in Sub-Saharan Africa. The fact that Gazprom Neft decided to partner with BitRiver, the largest crypto-mining colocation services supplier, for the mining of bitcoin with flare gas, depicts that Russia sees another solution to break out of the isolation by the global community due to the war in Ukraine and that solution is decentralized finance. This means that, from now on, electronic currency from blockchain has the potential of being converted to a geopolitical asset, or even geopolitical weapon. This becomes remarkably alarming if one considers that the outreach of the Russian mercenaries spans across Sudan, South Sudan, Madagascar, Mozambique, Libya and other African states.
For Moscow and its security partners, this creates a fine line between strengthening their partnership and becoming a harbor for terrorists which will enhance instability and mayhem. On one hand, this will increase financial interconnection with Sub-Saharan Africa, which is something that the Kremlin is currently lacking and the situation is expected to get worse. Trade with Africa is projected to be heavily disrupted due to the sanctions and decentralized finance can function as a lifeline for Moscow, but also as a way to even enlarge its influence. On the other hand, a form of currency that is not able to be controlled by a centralized authority, in a terrorism-torn region, has a high chance of being used for financial transactions between terrorists. This can make the job of the Russian PMC's orders of magnitude difficult and destabilize Central and Southern Africa. Combined with the effects of the pandemic and climate change over the past years, a mix of devastation that can wreak complete havoc has high potential of occurring.
As final, and obvious, potential geopolitical implications, Sub-Saharan Africa can easily turn into a fully fragmented arena based on each country's stance on cryptocurrency. Countries such as Cameroon and Gabon have a clear stance against the actions of CAR and have audibly stood against the actions of Russia in Ukraine. This decision from Bangui comes as a means for additional polarization, leading to a decrease in collaboration efforts within the region. A further fragmentation can only be seen as a positive outcome for terrorist groups to expand their action across Central and Southern Africa. It can also lead to escalations and a replication of the battlefield in Ukraine. This would be a catastrophic scenario, as CEMAC has made colossal efforts and steps forward to maintain regional peace and stability. Other regional security guarantors, such as France, ought to pay a great deal of attention during the coming months and even play the role of the mediator, should any verbal disputes arise.
What does the future have in store for CAR and Central Africa?
Blockchain is a disruptive technology that can have an immense positive impact on the local communities, if circumstances allow and if used appropriately. This does not seem to be the case for CAR, as President Touadera made a bold move of adopting bitcoin as a legal ledger, but has done so without considering the current major limitation posed by the electricity grid nor the geopolitical implications for the region. Both internally and regionally this can create a chain of events that can have far-reaching ramifications for regional stability and can end up backfiring for cryptocurrency enthusiasts' ambitions to increase the usage of decentralized finance. Combined with the current shift of the geopolitical world order and the influence of the Kremlin on Bangui, there are numerous signs that digital currencies might start being used as a geopolitical weapon. The international community, with EU being a key player, ought to pay more attention to the Central African region. Important state actors, such as France, but also international institutions both on security and on finance, such as NATO, the IMF and African Development Bank, need to immediately approach regional players that are willing to cooperate, such as Cameroon and Gabon, but also to approach CAR directly and engage with CEMAC as a whole to find a solution that is fit for everyone, before potential disputes escalate, something that might be used by Russia as leverage later on.