Proof of Concept for Sharing Rare Disease Data Across Borders Is Crucial Step for Diagnoses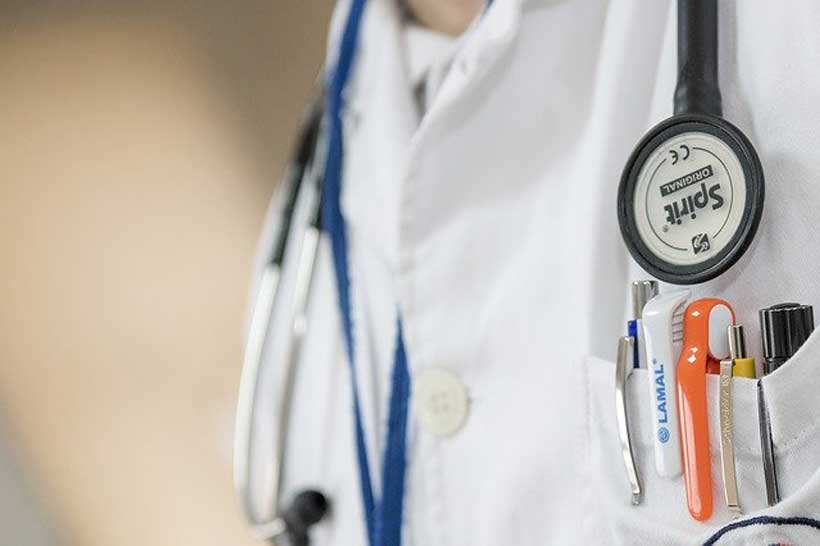 Those who contracted COVID-19 are experiencing what it's like to have a condition that is difficult to diagnose without clear treatment options. This is the norm for people living with a rare disease. There are 7,000 rare diseases identified so far, often with broad symptoms, varying in severity from patient to patient. This causes not only a lengthy and difficult diagnosis process, but also a lack of available data for treatment given only a handful of people living in the same country are suffering from the same disease. In fact, treatments may be underway in one country unknown to the patients in another.
Over the last two years, the World Economic Forum's precision medicine team led a pilot project called Breaking Barriers to Health Data, designed to ensure that people living with rare and other complex diseases were not missing out on life-saving diagnoses and treatments.
The health data consortium was developed with the Australian Genomics Health Alliance, Genomics4RD, Genomics England, and Intermountain Healthcare as well as 85 stakeholders from academia, government, and industry with the aim of sharing genomic data for rare diseases across borders.
The team produced a proof of concept that outlines how countries can come together, use pre-existing datasets of coded and de-identified patient information and access other datasets across country borders with similar data types. Australia and Canada reached an agreement on how to deploy this proof of concept and will likely test it later this year.
"Sorting through the human genome is like going through 100,000 digital photos – it's a complex task that takes time and money," said Lynsey Chediak, Project Lead, World Economic Forum. "It takes on average five to seven years to diagnose a rare disease. I was one of the lucky ones, a person living with a rare disease diagnosed at the age of 5. But, due to the time to diagnose, in some places, one-quarter of children will not live to see their tenth birthday. That can change. Sharing genomic data is a huge undertaking, but it is not particularly difficult technically. The larger challenge is how to form the necessary relationships between institutions that enable trust and transparency and sustained, predictable operations. Our project showed us that this can be done."
Many countries want to share data in theory but are unable to do so due to data security, patient privacy and incompatibility in operating standards. A federated data system is a technical solution that can mitigate many of these concerns. Participating in a sensitive health data consortium is the only way to maximize volumes of data already collected, sitting in silos around the globe.
This has been a valuable exercise to explore how to maximize the utility of our existing datasets. Participating in this mode of international collaboration will be increasingly important to progress our shared knowledge of genomics – particularly in rare diseases," said Tiffany Boughtwood, Manager of the Australian Genomics Health Alliance. "Working with the Forum over the last two years, we have created a clear governance structure and strong partnerships with like-minded genomics institutions beyond Australia's borders."
"This is an exciting proof of concept, showing how standards developed by the Global Alliance for Genomics and Health community can be put into practice and have a real impact on patients living with a rare disease," said Oliver Hofmann, Co-Chair of the Global Alliance for Genomics and Health (GA4GH) Large Scale Genomics working group.
"Interoperability is key to enabling the responsible sharing of genomic and health related data for the benefit of humans everywhere," said Peter Goodhand, Chief Executive Officer of the Global Alliance for Genomics and Health. "At GA4GH, we develop the technical standards that allow for such interoperability, but getting them into real-world practice is the most critical step. Through collaborations like the Breaking Barriers to Health Data project – which leverages the GA4GH Data Use Ontology and Framework for Responsible Sharing of Genomic and Health-related Data – we are beginning to see how our work can add real value to the global patient community."
"As the parent of a child with an undiagnosed rare condition, access to state-of-the-art genomic testing is like winning the lottery," said Durhane Wong-Rieger, President of the Canadian Organization for Rare Disorders. "The idea that my child's genomic data could be interpreted using a federated database and then contribute back to this data system is like winning the trifecta. As president of the Canadian Organization for Rare Disorders, I am excited to be part of this pilot, and as chair of Rare Disease International, I anticipate the day when all patients across the world will take part."
"Limited data is a common feature of rare diseases, resulting in high uncertainty, which impacts every part of people's lives," said Nicole Millis, Chief Executive Officer of Rare Voices Australia. "Australia's National Strategic Action Plan for Rare Diseases calls for improvements to rare disease data collection and use, including best-practice safe storage and data sharing. One of the critical enablers of this is 'state, national and international partnerships.' The safe and anonymous sharing of rare disease data across borders will provide key decision-makers at all levels with greater knowledge of rare diseases, which can facilitate more responsive and appropriate services for people living with a rare disease, as well as their families and carers."
"Care4Rare Canada is thrilled to be an active partner in this collaboration led by the World Economic Forum," said Kym Boycott, Chair of Genetics at CHEO, Senior Scientist at the CHEO Research Institute, Professor at the University of Ottawa, and project lead of Care4Rare. "We set out to design Genomics4RD and its governance in a way that would enable this type of rare disease data connection. We have long believed that international data consortia, such as this, will lead to more diagnoses for our patients otherwise living without answers."
By following the findings in this guide, the Forum hopes to encourage a cohesive, symbiotic relationship between health institutions throughout the world that may otherwise have different models of consent, operations, security and technology.
The Breaking Barriers to Health Data project aims to craft and test a scalable governance framework to support the effective and responsible use of federated data systems to advance rare disease diagnosis and treatment. It is part of the World Economic Forum's Health and Healthcare platform. The first case study will focus on enabling cross-border access to rare disease genomic data between four countries.
Pandemic will not end for anyone, 'until it ends for everyone'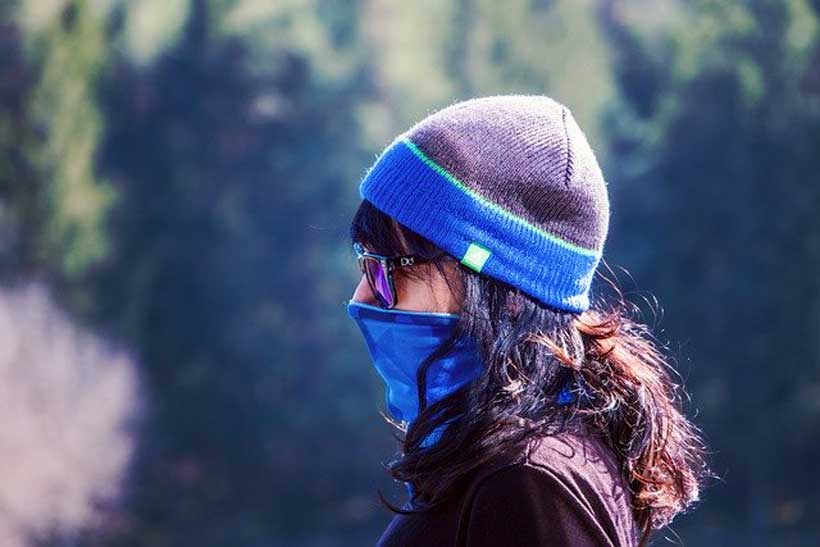 The COVID-19 pandemic "will not end for anyone, until it ends for everyone", an independent UN human rights expert said on Friday, advocating for an equitable and globally-coordinated vaccine distribution programme.
"The virus can still travel from the vastly unvaccinated massive population of the Global South to the Global North, including in its increasingly mutating forms", Obiora Okafor, UN Special Rapporteur on human rights and international solidarity, said in a statement.
He explained that with mutations constantly evolving, only inoculating rich countries would likely "complicate or delay" the eradication of the virus.
Skewed vaccine delivery
The last few weeks of 2020 witnessed the approval of several COVID-19 vaccines by regulators in various countries, "offering much hope to billions of people worldwide", according to the UN expert.
And while several States, mostly in the north, have already secured large quantities of vaccine and have begun inoculation campaigns, this has not been the case for most of the Global South, where close to 90 per cent of the world's population lives.
"The world, therefore, faces a sharp and highly problematic vaccine-divide in which the much richer Global North States, which host a very small percentage of the global population, have so far cornered the vast majority of available COVID-19 vaccines, leaving the bulk of the world's population with almost no access to these medicines", Mr. Okafor said.
"A globally coordinated vaccine distribution programme is highly preferable to the individualized approaches adopted by all-too-many of the richer States", Mr. Okafor said.
International vaccine solidarity
He said it was vital that States and non-State actors cooperate – such as through the COVID-19 Vaccine Global Access Facility (COVAX), which, led by the World Health Organization (WHO), is part of the Access to COVID-19 Tools (ACT) Accelerator – or risk a stalled recovery.
While noting that COVAX aims to fairly distribute two billion vaccine doses by the end of 2021, Mr. Okafor emphasized that "international vaccine solidarity" be favored over "international vaccine competition".
"Given the great urgency of ensuring for everyone, everywhere, as rapid and effective access to COVID-19 vaccines as possible, I, therefore, urge urgent and strong action by States and other actors toward a course correction", he said.
Click here for the names of the UN experts who endorsed the statement.
Fair access for migrants
Separately, UN independent experts González Morales and Tlaleng Mofokeng have urged States to ensure that migrants are also included in national COVID vaccination programmes, saying that global immunization access for everyone who needs them "is the only solution" to ending the pandemic.
This includes priority groups of vulnerable people "regardless of who they are" or their migration status, said the rights experts.
They also called on world leaders to refrain from discriminatory discourse that could lead to the exclusion of migrants in irregular situations from the global public health response.
Special Rapporteurs and independent experts are appointed by the Geneva-based UN Human Rights Council and are neither UN staff nor paid for their work.
WHO chief warns against 'catastrophic moral failure' in COVID-19 vaccine access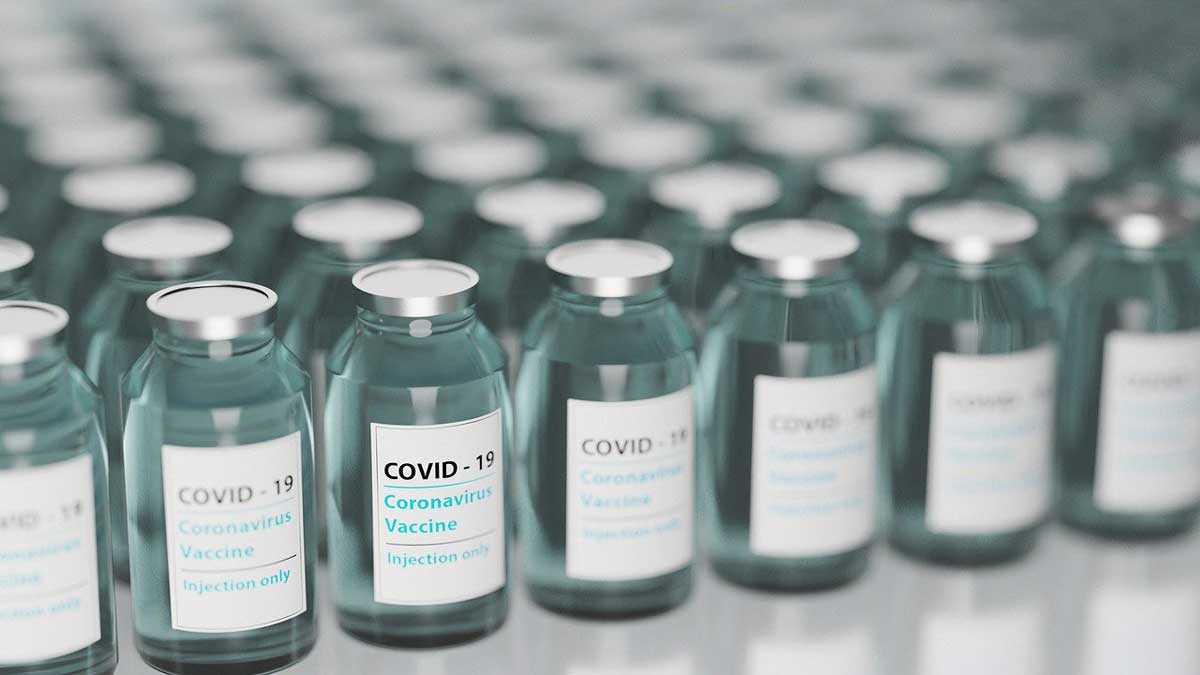 A "me-first approach" to COVID-19 vaccines on the part of some countries and manufacturers is putting equitable access to these lifesaving treatments at risk, the head of the World Health Organization (WHO) warned on Monday.
Addressing the agency's Executive Board, WHO chief Tedros Adhanom Ghebreyesus expressed fear that "even as vaccines bring hope to some, they become another brick in the wall of inequality between the world's haves and have-nots."
Describing the rapid development of vaccines as a literal and figurative "shot in the arm" during the pandemic, Tedros reported that while 39 million doses have been administered in nearly 50 richer countries, only 25 have been given in one lowest income nation.
A self-defeating approach
"I need to be blunt: the world is on the brink of a catastrophic moral failure – and the price of this failure will be paid with lives and livelihoods in the world's poorest countries", he said, speaking from WHO headquarters in Geneva.
Ensuring all countries will have access to any COVID-19 vaccines is the promise of a global mechanism established last April, known as the COVAX Facility. It has secured two billion doses so far, with a billion more in the pipeline, and deliveries should begin next month.
"Even as they speak the language of equitable access, some countries and companies continue to prioritize bilateral deals, going around COVAX, driving up prices and attempting to jump to the front of the queue. This is wrong", Tedros stated.
Additionally, most manufacturers also have prioritized regulatory approval in rich countries, where profits are higher, rather than submitting their dossiers to WHO for prequalification.
"This could delay COVAX deliveries and create exactly the scenario COVAX was designed to avoid, with hoarding, a chaotic market, an uncoordinated response, and continued social and economic disruption", he said.
"Not only does this me-first approach leave the world's poorest and most vulnerable people at risk, it's also self-defeating."
Change the rules of the game
Underlining that vaccine equity also has economic benefits, Tedros urged countries to "work together in solidarity" to ensure inoculation of all health workers and older people at most risk worldwide is underway, within the first 100 days of the year.
He pressed for action in three areas to "change the rules of the game", starting with an appeal for transparency in any bilateral contracts between countries and COVAX, including on volumes, pricing and delivery dates.
"We call on these countries to give much greater priority to COVAX's place in the queue, and to share their own doses with COVAX, especially once they have vaccinated their own health workers and older populations, so that other countries can do the same", he said.
Tedros also called for vaccine producers to provide WHO with full data for regulatory review in real time, to accelerate approvals, and he urged countries to only use vaccines that have met international safety standards, and to accelerate readiness for their deployment.
"My challenge to all Member States is to ensure that by the time World Health Day arrives on the 7th of April, COVID-19 vaccines are being administered in every country, as a symbol of hope for overcoming both the pandemic and the inequalities that lie at the root of so many global health challenges", he said, adding, "I hope this will be realized."
'Vaccinationalism' threatens recovery: UN chief
UN Secretary-General António Guterres has again stressed that COVID-19 vaccines must be a global public good, available to everyone, everywhere.
Speaking in New York at a ceremony for the world's developing nations, he underlined the need for funding for medicines and diagnostics to defeat the virus.
"We need manufacturers to step up their commitment to work with the COVAX facility and countries around the world, in particular the world's leading economies, to ensure enough supply and fair distribution," said Mr. Guterres.
"'Vaccinationalism' is self-defeating and would delay a global recovery."
The Secretary-General said recovery also represents a chance to "change course", away from the old "normal" of inequalities and injustices, and he continues to advocate for greater support from developed countries and international financial institutions.
"With smart policies and the right investments, we can chart a path that brings health to all, revives economies and builds resilience," he said. "But developing countries must have the necessary resources to do so."
UN agencies supporting mammoth India COVID-19 vaccine rollout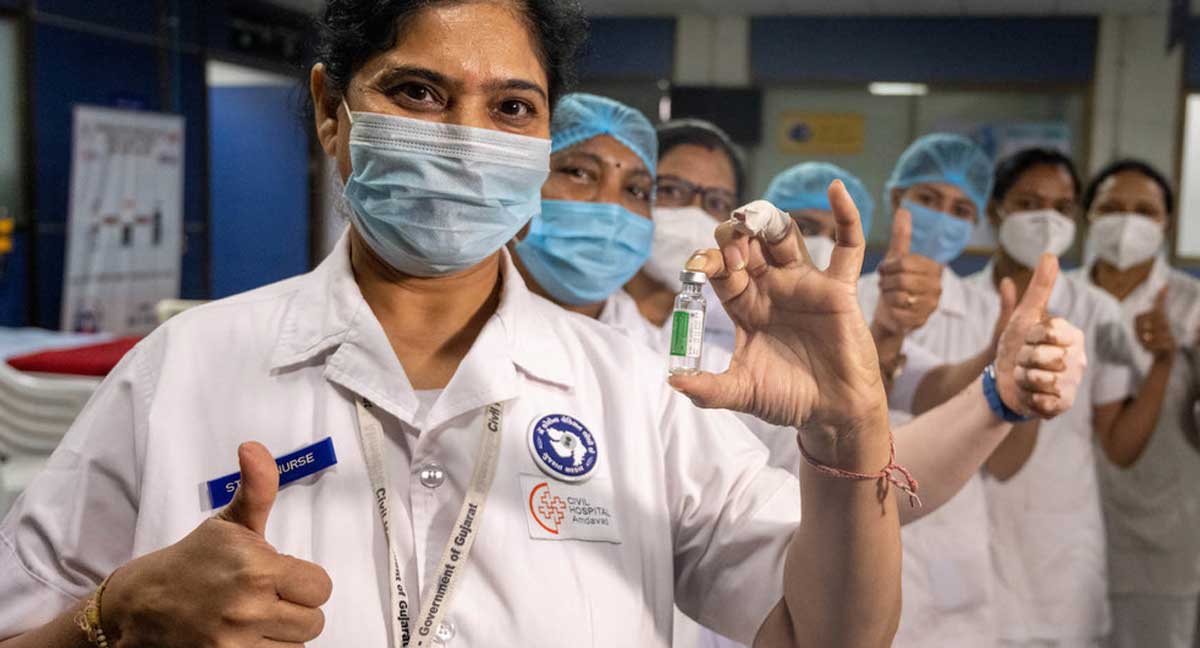 India has begun what is the world's biggest COVID vaccination campaign so far, deploying hundreds of thousands of health workers, with the training and support of the UN World Health Organization (WHO).
On 16 January, the first day of the campaign, 207,229 vaccine shots were given across the country, one of the worst-hit by COVID-19, with over 10 million COVID-19 infections and 150,000 deaths.
"[We] provided technical assistance to the Government of India for the development of operational guidelines and other training materials for state and district programme managers and vaccinators, and establishing tracking and accountability frameworks", Roderico H. Ofrin, WHO Representative in India said.
"WHO field officers have facilitated the highest-level oversight through regular task force meetings at state and district levels, which are chaired by the Principal Secretaries (Health) at the state level, and District Magistrates at the district level", he added.
According to media reports, an estimated 10 million health workers are targeted to be vaccinated in the first round, followed by other front-line workers such as police, security forces and municipal staff, with plans to inoculate 300 million people by August.
Supporting preparations
Prior to the start of the campaign, UN agencies help with detailed preparations.
For its part, WHO participated in dry-run simulations and provided feedback on management of vaccines, registration of beneficiaries, as well as reporting on vaccination coverage and adverse events following immunization.
It also worked with the Government and the UN Development Programme (UNDP) on real-time reporting and problem-solving when issues arose at the vaccination sites, according to Dr. Ofrin.
At the provincial level, WHO also supported implementation and monitoring of health policy, such as developing standard operating procedures, preparing technical briefs, and providing best practices from other parts of the India as well as other countries.
Reliable information
Similarly, the UN Children's Fund (UNICEF) supported communication and advocacy efforts to ensure the dissemination of factual information to stakeholders and communities. The agency also helped train healthcare staff in infection control and prevention, and psychosocial support to children and caregivers.
Aside from directly supporting vaccine rollout, UN agencies continued their programmes to assist the most vulnerable communities impacted by COVID-19 and its socio-economic fallouts.
For instance, the UN World Food Programme (WFP) supported NGOs in order to identify and register some 19,000 vulnerable households and distributed food packets; while the UN Population Fund (UNFPA) conducted awareness raising programmes on sexual and reproductive health, and prevention of gender-based violence, on behalf of some 30 million vulnerable individuals.
The three W's
Though vaccination programmes are underway, continued vigilance against COVID-19 and preventing its spread remain as important as ever.
WHO's Dr. Ofrin urged continued vigilance over tracking cases, cluster investigation, isolation and clinical care, and quarantining to break the chain of transmission.
Alongside, he also highlighted the "three W's – wear a mask, wash your hands and watch your distance."
"These efforts must continue to stop the spread of COVID-19. We as individuals and communities must work with the Government to save lives and the economy by protecting health and livelihoods," he added.