Amid COVID-19 Pandemic, Liberia Has a Chance for a Robust Recovery
The COVID-19 pandemic continues to exact a toll on the global economy, and Liberia is facing its dire human and economic impact, with real GDP projected to contract by 2.6 percent in 2020, according to the first Liberia Economic Update.
The report shows that the human cost of COVID-19 could be high. The population living below the national poverty line is expected to increase from 55.5 percent in 2019 to 68.9 percent, which means that an additional 526,000 Liberians are at risk of falling into poverty. The authors also warn that economic growth could further slowdown if government's policy response is delayed, not well-targeted, or if the external environment does not improve significantly this year.
"The World Bank welcomes efforts by the Liberia authorities to manage the community spread of COVID-19, building on the lessons from the Ebola experience," said Pierre Laporte, World Bank Country Director for Ghana, Liberia and Sierra-Leone. "We recognize that mitigating the impact of the COVID-19 pandemic on the Liberian economy poses a complex and evolving challenge. Together with other development partners, we are supporting the government through financing and technical advice to address the crisis and transition to a robust economic recovery".
Liberia's near-term outlook is highly uncertain. Under the baseline scenario, a sharp rebound is expected with real GDP growth projected to rise to an average of 4.1 percent during 2021-22. However, under the downside scenario, real GDP is expected to recover more slowly, growing at an average rate of 3.7 percent in 2021-22. In both scenarios, the medium-term recovery will be underpinned by the post-COVID-19 normalization of economic activity and the implementation of structural reforms designed to alleviate constraints on productivity growth and support economic diversification.
"While the medium-term outlook is highly uncertain, there is cause for cautious optimism, said Khwima Nthara, World Bank Country Manager for Liberia. "Successful containment of the outbreak and implementation of the right mix of policies could position Liberia to benefit from an accelerating global recovery. Under such scenario, it will be important to ensure that the benefits of the recovery are widely shared through interventions that target the poor."
The report proposes policy options in four critical areas that can help Liberia lay the foundation for the recovery in the immediate and short-term: (i) scaling up social protection programs; (ii) ensuring continued access to education; (iii) promoting the continuation of essential trade and market activities; and (iv) supporting financial-sector development to bolster the response to COVID-19.
In addition, the report argues that productivity-driven growth and diversification will be central to Liberia's post-pandemic recovery and highlights the importance of putting in place fiscal consolidation measures.
"An increase in official development assistance will temporarily bolster the government's resources and provide the liquidity necessary to address urgent spending needs, and to maintain essential government services," said Marina Bakanova, World Bank Senior Economist and the Lead author of the report.
The report also notes the importance of strengthening statistical capacity to promote evidence-based policy making and help monitoring the impact of COVID-19.
2021 joins top 7 warmest years on record
Last year joined the list of the seven warmest years on record, the UN weather agency said on Wednesday, and was also the seventh consecutive year when the global temperature has been more than 1°C above pre-industrial levels; edging closer to the limit laid out under the 2015 Paris Agreement on Climate Change.
Although average global temperatures were temporarily cooled by the 2020-2022 La Niña events, 2021 was still one of the seven warmest years on record, according to six leading international datasets consolidated by the World Meteorological Organization (WMO).
Global warming and other long-term climate change trends are expected to continue as a result of record levels of heat-trapping greenhouse gases in the atmosphere, the agency said.
The average global temperature in 2021 was about 1.11 (± 0.13) °C above the pre-industrial era levels. The Paris Agreement calls for all countries to strive towards a limit of 1.5°C of global warming through concerted climate action and realistic Nationally Determined Contributions – the individual country plans that need to become a reality to slow down the rate of heating.
WMO said that it uses six international datasets "to ensure the most comprehensive, authoritative temperature assessment", and the same data are used in its authoritative annual State of the Climate reports.
Since the 1980s, each decade has been warmer than the previous one, said WMO and "this is expected to continue."
The warmest seven years have all been since 2015; the top three being 2016, 2019 and 2020. An exceptionally strong El Niño event occurred in 2016, which contributed to record global average warming.
"Back-to-back La Niña events mean that 2021 warming was relatively less pronounced compared to recent years. Even so, 2021 was still warmer than previous years influenced by La Niña", said WMO Secretary-General, Prof. Petteri Taalas.
Undeniable trend
"The overall long-term warming as a result of greenhouse gas increases, is now far larger than the year-to-year variability in global average temperatures caused by naturally occurring climate drivers".
"The year 2021 will be remembered for a record-shattering temperature of nearly 50°C in Canada, comparable to the values reported in the hot Saharan Desert of Algeria, exceptional rainfall, and deadly flooding in Asia and Europe as well as drought in parts of Africa and South America", the WMO chief added.
"Climate change impacts and weather-related hazards had life-changing and devastating impacts on communities on every single continent", Mr. Taalas underscored.
Others key indicators of global heating include greenhouse gas concentrations, ocean heat content, ocean pH levels (levels of acidity), global mean sea level, glacial mass and the extent of sea ice.
WMO uses datasets – which are based on monthly climatological data from observing sites and ships and buoys in global marine networks – developed and maintained by the US National Oceanic and Atmospheric Administration (NOAA), NASA's Goddard Institute for Space Studies (NASA GISS), the United Kingdom's Met Office Hadley Centre, and the University of East Anglia's Climatic Research Unit (HadCRUT); and the Berkeley Earth group.
WMO also uses reanalysis datasets from the European Centre for Medium Range Weather Forecasts and its Copernicus Climate Change Service, and the Japan Meteorological Agency (JMA).
WMO said that the temperature figures will be incorporated into its final report on the State of the Climate in 2021, which will be issued in April this year.
This will reference all key climate indicators and selected climate impacts, and updates a provisional report issued in October 2021 ahead of the COP26 climate conference in Glasgow, Scotland.
India: West Bengal Gets $125 Million to Help Citizens Access Social Protection Services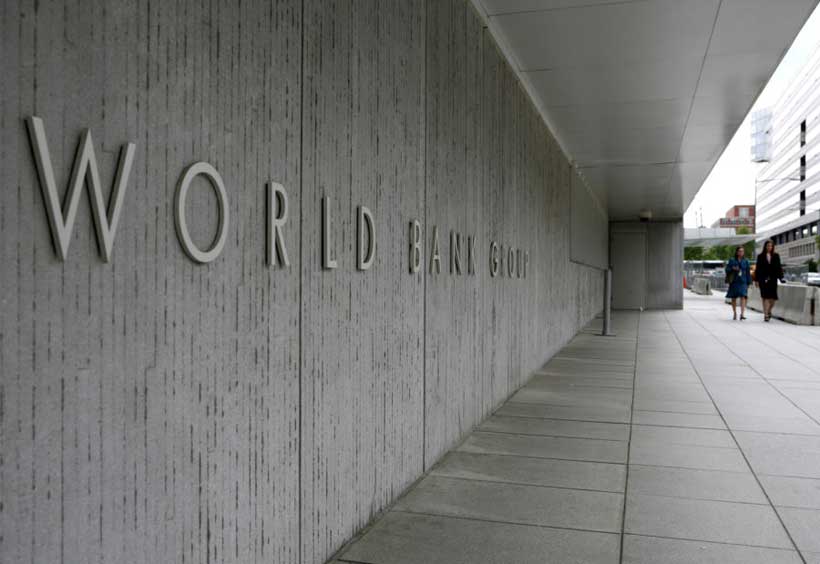 The World Bank's Executive Board of Directors today approved a $125 million loan to the Government of West Bengal to support the state's efforts to help poor and vulnerable groups access social protection services.
The COVID-19 pandemic has highlighted the need to focus on building capabilities of state governments to deliver inclusive and equitable social protection in times of crisis. India's eastern state of West Bengal runs more than 400 programs that provide social assistance, care services, and jobs. Most of these services are offered through an umbrella platform called Jai Bangla. The West Bengal Building State Capability for Inclusive Social Protection Operation will support these interventions at the state level, with particular focus on vulnerable groups such as women, tribal and scheduled caste households and the elderly, as well as households in the state's disaster-prone coastal regions.
A recent survey found that while food and in-kind transfers reach most poor and vulnerable households in West Bengal, the coverage of cash transfers is weak. Access to social pensions by elderly, widows and disabled persons, in particular, is also weak due to cumbersome application processes and lack of automated systems for application and eligibility verification.
Over the next four years, the operation will help strengthen the state's capability to expand coverage and access to social assistance and to deliver cash transfers for the poor and vulnerable through a consolidated social registry.
"With its fast-growing urban population and pockets of urban poor, West Bengal has recognized the need to move from a fragmented, scheme-based social protection system to providing an integrated basket of social protection benefits and services to its most vulnerable citizens," said Junaid Ahmad, the World Bank's Country Director in India. "The project will support and strengthen the state's capability in this area to ensure that it can deliver social protection services — both cash and in-kind — to all its vulnerable citizens."
West Bengal faces challenges related to manual data entry, inconsistent beneficiary data across departments, and lack of data storage and data exchange protocols. The operation will help digitize the state's unified delivery system, the Jai Bangla platform, to help consolidate disparate social assistance programs and speed the delivery of social pensions to vulnerable and poor households.
The project will also support the creation of a tele-consultation network for social care services, complemented by a cadre of case management workers who can help households with advice on eldercare and links to health services and facilities.
It will also create an institutional platform to improve coordination and effectiveness of government interventions to address the state's low participation of women in the labor force.
"Lack of coordination among departments leads to duplication of efforts in service delivery. The project will assist in overall system improvements, helping to significantly improve the capacity of the state government to identify beneficiaries faster, track expenditures, and plan and monitor benefit delivery for the vulnerable," said Shrayana Bhattacharya, Qaiser M. Khan and Ambrish Shahi, World Bank's task team leaders for the project.
World Bank Financing Will Strengthen Learning, Access to Education in Cambodia
The World Bank today approved financing that, along with a grant from the Global Partnership for Education, will provide US$69.25 million in new funding to help Cambodia improve equitable access to basic education and respond rapidly to crises affecting the education system.
The World Bank will provide a US$60 million credit through its International Development Association while the Global Partnership for Education will deliver a grant of US$9.25 million.
The funding will support the five-year General Education Improvement Project (GEIP), which aims to support Cambodia in achieving the vision outlined in its Education Strategic Plan (ESP 2019-2023), which seeks to "establish and develop human resources that are of the very highest quality and are ethically sound in order to develop a knowledge-based society." To realize this objective, the government of Cambodia has expressed a commitment to address two main challenges: low student learning outcomes and inequitable access to quality basic education, which includes early childhood, primary, and secondary education.
"Cambodia has certainly made great achievements in expanding access to education, but equitable access to education for certain groups of children, such as those living in remote areas, coming from poor families or ethnic minority communities, and those living with disabilities, remains an issue. Further, student learning outcomes have been greatly affected by the prolonged school closures caused by the COVID-19 pandemic," said World Bank Country Manager for Cambodia Maryam Salim. "We strongly hope that the project will address these challenges and build back better."
"This funding comes at a crucial time, with the new COVID-19 variant worsening the pandemic's impact on education systems around the world," said Global Partnership for Education CEO Alice P. Albright. "We hope these funds will allow Cambodia to continue increasing access to quality education and ensure that the most vulnerable children are in school and learning."
The project's key activities will include implementing a school-based management program, providing capacity development to teachers, school leaders, teacher trainers, and educational staff, and improving learning environments. The project calls for construction and rehabilitation of school buildings, science laboratories, teacher training institutions, dormitories for teachers, and special education schools; purchase of education technology equipment; and support for students with disabilities, including disability screening. The project will also include a pilot education technology (EdTech) program for mathematics.
One of the goals of the project is to improve the education sector's overall performance by building national capacity for education reform programs, revising subsector strategies, piloting continuous professional development, and creating a teaching career pathway. The project will also aim to facilitate the development of the 2024–2028 Education Strategic Plan and hold annual "Best Practice Forums."