US hegemony in crisis, rise of China & Middle Power Coalition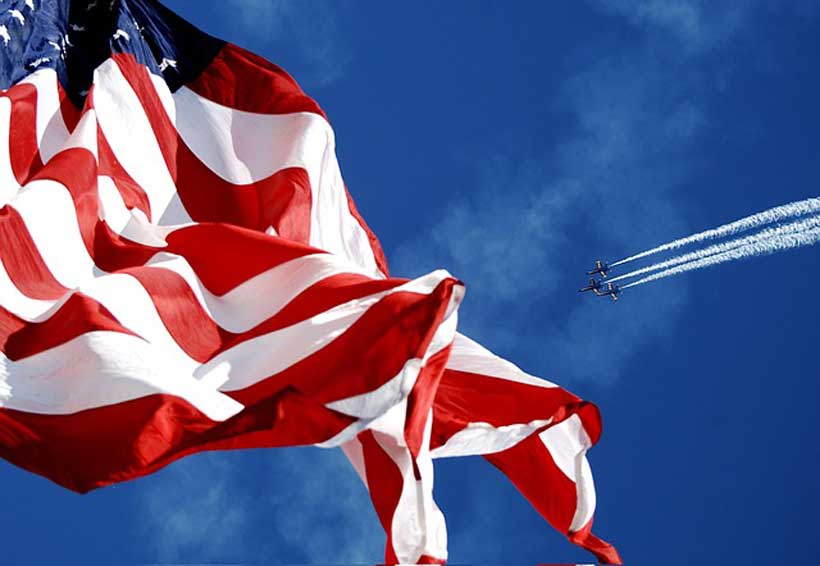 The recent movement of USS Nimitz (CVN 68) via South China Sea and conducting PHOTOEX with the USS Ronald Reagan (CVN 76) Carrier Strike Groups on 6thof July as well as the cooperative exercises with the Indian Navy in the Indian Ocean showcase in BOLD CAPITAL LETTERS shifting theatres of geopolitical confrontation towards Indo-Pacific. Accelerated by the current COVID pandemic, China's aggressive posturing & the USA's haphazard foreign policy under Donald Trump has compromised the USA's hub & spoke model of bilateral relationships in the Indo-Pacific. Although Xi Jinping in an interview stated that the Pacific Ocean is large enough for both China and the USA to co-exist, however, 2020 has shown that the Chinese pragmatism may have been a sugarcoated lie to stall any immediate confrontation.
The establishment of US hegemony in East Asia was a long-drawn process, starting from Wanghia Treaty towards Washington Conference, 1921 & culminating in San Francisco System (Hub & Spokes architecture). One thing which is very American is that they found ways to maximize economic profits and were not interested in direct colonialization (exceptions being the Philippines and Sandwich Islands). How the USA established itself as an East Asian hegemon without colonial presence was possible because of its hub and spokes model of bilateral treaties. In the following writeup we will try to answer questions like, why & how did this system came to being? How effective was it in the Cold War Era and after the end of it? How the architecture is facing challenges?
San Francisco System (Hub & Spokes Model)
The definition of this model is best described by Victor D. Cha in his work Powerplay: The Origins of the American Alliance System in Asia. It goes "Hub & Spoke Model is defined as a set of tightly held and exclusive, one-to-one bilateral partnerships with countries in the region. Like a bicycle wheel, each of these allies and partners constituted "spokes" connected with the central hub (the United States), but with few connections between the spokes."
The situation post second world war was a world of doubts and apprehensions. Nobody trusted Japan and were asking for reparations from the Japanese. These nations (New Zealand, Australia and many other South East Asian region) saw the way United States handled Japan too lenient. However, the policymakers very well understood that it was the only way forward and the only way to see the history not repeat itself. The United States made itself the exclusive partner of countries that were distrustful of one another, which afforded it a great deal of leeway and advantage in these relationships (example can be given of making Australia & New Zealand buy Japanese products, providing a consumer market for Japanese economic redevelopment as well as providing a vent for future normalization).
Why & How did this system came to being?
Let us take the example of Japan in the post-war period to understand the establishment of Hub & Scope architecture. The advent of the Cold War compelled the United States to think more strategically and long-term about the Japan project. In 1947, President Harry S. Truman pledged that the United States would help any nation resist communism in order to prevent its spread. His policy of containment is known as the Truman Doctrine. The institutional design choices for a relationship with Japan were wideranging & depended on the thinkers who were Douglas MacArthur, George Kennan, John Foster Dulles and Eisenhower. The only certainty was that Japan was going to play a pivotal role in USA's East Asian Policy and containment of communism from the eastern flank.
At one end of the policy spectrum was a neutralization approach, which amounted to a protracted occupation and complete demilitarization and political neutralization of Japan. At the other end was a rearmament approach, which called for the early signing of a peace treaty and encouragement of rebuilding Japanese security capabilities such that it could balance against the emerging communist threat. Neither worked for US interests, which focused on three immediate needs—to prevent Japan from becoming a revisionist power again; to deny it to communist influence; and, not unlike its plans for Korea and Taiwan, to ensure that the United States had absolute control over Japan's postwar disposition.
Strategic thinkers ultimately determined that the best sort of security institution to achieve these objectives was a bilateral alliance with Japan (In his memoirs, MacArthur recounts relaying the initial policy to his staff in late Aug'45: "First, destroy the military power. Punish war criminals. Build the structure of representative government. Modernize the constitution. Hold free elections. Enfranchise women. Release political prisoners. Liberate the farmers. Establish a free labor movement. Encourage a free economy. Abolish police oppression. Develop a free and responsible press. Liberalize education. Decentralize political power. Separate the church from state."[1]
The US foreign policy changed drastically after George F. Kennan urged that "Economic recovery should be made the prime objective of United States policy in Japan for the coming period"[2]. However, like the USA in a steadfast manner moved towards a bilateral alliance with Japan, other East and South-East Asian countries who had faced the Japanese onslaught were against it and even criticized in different capacities any attempt by the US to bring about an alliance of these states which included Japan.
At the San Francisco Conference in September 1951 the US signed the US-Japan treaty of Mutual Cooperation and Security. Later on, it moved to sign a Mutual Defenses Treaty with the Philippines in August 1951, the US-Republic of Korea Defense treaty with Republic of Korea in October 1953, and the US-Republic of China security treaty with China in December 1954. With these treaties the US was able to construct the Hub and Spokes System[3].With this USA was able to control East Asian Economic their foreign policy in general without having to invest capital, military, etc. at a similar level to the colonialists and imperialists of the 19th and early 20th century.
Network power is also sometimes operationalized as bargaining strength. A central "node" (state) with interconnections within a cluster of states & between clusters has bargaining strength granted to it solely by its position. This was where the United States sat in Asia, allowing it great leverage in negotiations with and between its Asian partners and allies. Moreover, the states in the network lacked "exit" options or the possibility to "delink." For the period of the cold war, it was the perpetual threat of communism and in addition to it the economic benefits were plenty to even consider delinking.
End of Cold War & the contemporary world
The Neo-realist theorists had exclaimed in the 80s that Bi-polar world order of cold war is the most stable one which has ever existed. However, the collapse of USSR which no one expected suddenly formalized and was a reality. With the biggest threat of communism gone, the void of security requirement was filled with increased trade and commercial relations among the USA and its allies in East Asia. Although the USA has been enjoying the position of the hegemon all this time even after the cold war, the rise of China in many ways is challenging the position of the USA.
All this while when USA was embroiled mostly in the Middle East, China was fast becoming a large manufacturing hub. With its acceptance into the World Trade Organization, a slew of markets opened and a cycle of increasing demand -> increased manufacturing -> increasing supply -> increasing Purchasing Power Parity (PPP) -> increasing domestic consumer demand led to further increased production as well as supply. This growth was exponential & with the improved infrastructure & skilled human resource. Riding high on the developmental wave, China became more and more confident in itself. The transition in its language for defining its foreign policy can be considered a way to judged China's confidence and intention at the same time. It transitioned from "hide your strength & bide your time" to "peaceful rise of China" and now under Xi Jinping, the four comprehensives: "comprehensively building a moderately prosperous society, comprehensively deepen reform, comprehensively implement the rule of law and comprehensively strengthen Party discipline"; In his first speech Xi Jinping also talked about 'China dream: the great renewal of Chinese nation'.
Contrary to Western beliefs 'the Chinese assimilation into the international supply chains, will lead to political opening up of People's Republic of China' and learning from the disaster of the policies that USSR's Glasnost and Perestroika, they have quite successfully maintained the CCP's control politically and showing a façade of private company Huawei being a good example. With everyone turning its blind eye China continued on pursuing scrupulous tactics and jeopardizing the international rules of the game be it devaluing currency or other things. By the time the world took notice of China, it was already an economic powerhouse. After the 2008 Economic crisis that his West disproportionately, saw China coming to the center stage of world politics.
Let us look at some statistics to understand what was behind China's assertiveness and confidence. To put things into perspective (in comparison to the USA), China holds 1.1 Trillion USD somewhat equal to or more than what Japan holds. China has a nominal GDP of 14.14 Trillion USD (second only to USA), GDP (PPP) of 27.307 Trillion USD (ranking 1st). Its exports measured a whopping 2.5 Trillion USD, with USA being its largest trading partner which consumes about 19.25% of the overall exports.
Backed up with the unprecedented economic success, China has slowly yet steadily built its own sphere of influence. Till recently, a view propounded by Wang Dong was that China is employing a hedging strategy against USA. He defines hedging as "an insurance strategy that aims at reducing or minimizing risks arising from the uncertainties in the system, increasing freedom of maneuver, diversifying strategic options, and shaping the preferences of adversaries. It is a portfolio or mixed strategy that consists of both cooperative and competitive strategic instruments ranging from engagement and enmeshment, all the way up to balancing."
It can be read in a subtle way as, China wants to reclaim its centrality and if it is not in a position to fulfil that in the near future, hedging is a way to ensure it in the long run. The Chinese have been encroaching on the US sphere of influence all the while US was busy in its costly enterprises in Middle East & Afghanistan. The Chinese have marketed CNS (Chinese Partnership Network) as the scholar Zhou Yiqi has termed it, is a circle of friends looking for prospering together in a free market promoting, multi-polar world order. Many countries even believed it, as the same author explains how, many of the members of United States' Alliance System (UAS) have joined in the China's "Circle of friends".
The Chinese approach to create a clique of Economic partners, be it bilateral or multilateral, ex. ASEAN, Australia, European Union, SCO (Shanghai CO-operation Organization), BRICS, RCEP, etc. These multilateral organizations some created by Chinese participation and others have intensive trade relations with China. The Chinese learnt a lot from the United States, they initially entered multilateral forums to increase their presence and economic activities as well. In situations when it is difficult to make favorable arrangements, it starts to reach-out bilaterally with the member states, weakening the multilateral forum and making weaker states in the forum dependent on China. The best example I can think of is 17+1 dialogue, which is carved out of European Union Eastern European member countries. And in a way acting as a forum for, one, bypassing the European Union and two, influencing European Union's functioning and decisions.
Can the Liberal Institutional World Order be saved?
The question is very obvious after looking at the facts and the obvious departure (in parts) of the USA from being the world's policeman. It may change coming November, yet, many of the treaty allies and friends of USA have come to a reckoning that it is disastrous to entirely depend on the US for maintaining the security and status quo in the face of hyper-nationalist and overtly confident China. The concept of a middle power coalition can be worked to create a counter weight to the Chinese dominance and restructuring the UN Security Council to accommodate G4 countries can be a start. Giving teeth to Quad, countering China in ASEAN, Indo-Pacific, Africa and Europe will be a challenge that the middle powers need to take head-on if they want to save the order preemptively. In the near future, China may create a bipolar world or if not so, may well create its own East Asian order. The only thing that can stop China from dreaming of bringing the myth of Middle Kingdom into reality, is the emergence of a middle power structure, which is built in principle with the existing structures created by the USA in last 70 years, providing much needed strength to the structure.
However, change is imminent and as Henry Kissinger says "the viability of any international order depends on how effectively it maintains the balance between legitimacy and power. Both are subject to evolution and change. However, when this balance is disturbed, the limiting mechanisms fail, which gives room to unbounded ambitions and unrestrained actions by some of the global actors; a reign of chaos begins, which lasts until a new order is established."[4]
---
[1]Cha, Victor. 2016. Powerplay: The Origins of the American Alliance System in Asia. 123-124
[2] Ibid 127-128
[3]Tan, See Sang. 2004. Asia-Pacific Security Cooperation: National Interests and Regional Order. M.E. Sharpe. 9.
[4]Henry Kissinger, World Order: Reflections on the Character of Nations and the Course of History (London: Allen Lane, 2014)
Latin America – Russia: An Agenda for Constructive Cooperation in the Post-COVID-19 Era
On Tuesday, August 4, the outstanding video-conference "Latin America – Russia: an Agenda for Constructive Cooperation in the Post-COVID-19 Era" was held organized by the Valdai Club , the Russian Embassy in Guatemala, the American Chamber of commerce (AmCham), the Central American Parliament (Parlacen) the SIECA(Central American Secretariat for Economic Integration), the United Nations Conference on Trade and Development (UNCTAD) and the CRIES of Argentina (Regional Coordination of Economic and Social Research).
The video conference was attended by Alexis Rodzianko as moderator (president of AmCham Russia). And an outstanding panel of speakers with:
Russian Deputy Foreign Minister Sergei Ryabkov; Nadia de León (chairman of PARLACEN) Melvin Redondo (general secretary of the SIECA); Yaroslav Lissovolik (programme director at Valdai Club); Richard Kozul Wright (director of division on globalization and development strategies UNCTAD); Daniel Russell (Ceo of USRBC) and Lila Roldan Vásquez (head of the CARI –Argentina- Eurasian studies group)
After a brief presentation and comments by the moderator Alexis Rodzianko (president of the Russian-American Chamber of Commerce) on the nature of the video-conference and the panelists in it, Russian Deputy-Minister of Foreign Affairs Sergey Ryabkov started the dialogue expressing his satisfaction with the existence of this kind of spaces for reflection in such difficult global times. We quote some of his more outstanding phrases:
" Russia and the United States continue their dialogue on joint efforts to combat the pandemic, and this is good news".
"Washington, however, does not abandon its claims for global hegemony. This poses a threat to international stability and security.".
He stated the need to increase channels of cooperation when the coronavirus is ravaging the entire planet, for the first time in humanity, it faces a threat that affects the entire planet, this poses a dramatic challenge, the frustrating statistics of Covid- 19 have the same effects as a war, this era requires the consolidation of international efforts together and that Russia hopes that large-scale cooperation can act as a vector for a more multipolar world.
He also denounced international actors, the countries that privilege self-interest over those of the international community in times of crisis due to the pandemic. He cataloged irresponsible and short-sighted countries that ignoring the UN declarations, mainly the western powers, continue with sanctions measures to other countries, sanctions that hinder the acquisition of medical supplies and assistance, including Latin American countries, without even foreseeing the lifting of sanctions even for the time of the pandemic.
He was also very critical of the attitude of the United States in various multilateral fields such as its withdrawal from the Open Skies treaties; missile weapons treaties such as INF and START II; the North-American withdrawal from the World Health Organization.
On the cooperation agenda of Latin America – Russia, he highlighted the negative factors that Latin America faces in its current situation:
"Latin America continues to face dramatic social inequalities and political de-stabilizations: The US continues its efforts to redraw the political map of Latin America to serve its interests."
He stressed that:
"From Russia with much disappointment and concern some time ago we observed how the Monroe Doctrine and all the ideology linked to it was officially reintroduced by the United States.".
As positive factors he pondered that for Russia, Latin America has always been a region of political tolerance, economic opportunities and cultural affinity:
"For Russia, the relationship with Latin America is a value in itself of its foreign policy and bases its cooperation agenda in the region based on a pragmatic and de-ideological vision, Russia does not seek to engage its partners in geopolitical dilemmas where they must choose between friends and enemies".
"And these links have always had a positive dynamic in energy, communications, technology, medicine, logistics and transportation. We seek technological and commercial alliances, diversifying their bases".
"A paramount of Russian cooperation with Latin America was the activation in 2019 of the Latin American Institute of Biotechnology (in Managua, Nicaragua) that produces, insulin and interferon and vaccines for Latin American consumption".
Despite the delicate situation worldwide, the deputy-minister remained optimistic that crises improve prospects for international cooperation, and that Russia-Latin America cooperation will continue to consolidate.
"During this pandemic, Russian assistance has been received by: Costa Rica, the Dominican Republic, Nicaragua, Venezuela, Cuba, in testing teams and personal health protection, in addition to humanitarian aid."
The possibility of assistance to other countries in the region such as Paraguay, Colombia, and Peru has been addressed.
The Russian Direct Investment Fund announced the signing of an agreement under which 150,000 Avifavir packages will be sent to seven Latin American countries: Argentina, Bolivia, Ecuador, El Salvador, Honduras, Paraguay and Uruguay. In addition, Russia will also send supplies of the antiviral drug to South Africa and transfer the technology to Bolivian firm Sigma Corp SRL in order for it to be produced locally.
Closing of the presentation
The deputy-minister Ryabkov cerró su presentación marcando que en las difíciles circunstancias actuales es fundamental evitar la politización de la situación de la pandemia, un verdadero desafío global, que requiere esfuerzos conjuntos entre todos los Estados, y que Rusia está preparada para hacer su aporte y que lo está haciendo.
The deputy-minister Ryabkov closed his presentation by stating that in the current difficult circumstances it is essential to avoid politicizing the situation of the pandemic, a true global challenge, which requires joint efforts between all States, and that Russia is ready to make its contribution, and it's doing it.
Questions and Answers Section
In the questions and answers section of the dialogue, he answered a question about the role of Russia in the binomial-dilemma that would appear to present itself to Latin America in the strategic competition between the US and China:
"Russia won't be part of that geopolitical game"
He made it clear that Russia will surely not be part of a possible geopolitical triangular game with the US and China in Latin America, since it does not have the same capabilities as the other two actors (US-China) and that from the strategic vision of Russia relations with Latin America should be characterized by a cooperative logic of mutual benefit (win-win) and pragmatism, the relationship with this region should not emulate previous models of relations between center and periphery and he highlighted the Russian-Argentine relationship as an example of a link of mutual benefit.
Russia will not act for Latin America as an actor to support itself in a counterbalance, to offset the competition between Beijing and Washington in the region, but it will continue to maintain cooperative relations with Latin America, although he clarified that trilateral cooperation, as in the case of the Covid-19 pandemic should not be ruled out.
"Those practices go against the core elements and principles of international law and the United Nations Charter."
It was his answer to the question about Russia's position on the persistent US policies of imposing economic sanctions unilaterally (such as in the blockades against Cuba and Venezuela) that impede the fluidity of international cooperation (in times of pandemic, necessary international aid) and that Russia has also been suffering the same extortionary measures since the referendums that consecrated the return of the Crimean territories to Russia in 2014, and in which in this aspect Russia has not found a "common ground" with the United States for dialogue.
"We have to find ways to ensure relief to the countries most in need and with the fewest resources"
He argued that it is the responsibility of institutions such as those of the Breton Woods system, the G20, the Club de Paris, the economic powerhouses to find coherent strategies to achieve this objective. Macroeconomic policies of expansion, not austerity, should be promoted globally.
My own questions
As an observer-participant of the digital event, I was able to ask the Deputy-Minister two questions:
"is there any prospect from Russia to collaborate with South American efforts to "catch up" with the latest technology?"
In this response, he expressed his wish that such cooperation be carried out, since Russia has a lot to contribute, he said regarding the digitization of public services, of special interest today in public health services, other axes of technological cooperation could include biotechnology, pharmaceuticals, and he stated that Russia is not exaggerating by claiming that it has made important advances in the development of drugs that help combat Covid-19 in the near future. Regarding this, he highlighted the observations of his presentation, where he mentioned that Russia has significantly promoted the installation of technology in Central America (the Latin American Institute of Biotechnology).Other areas of cooperation of interest mentioned were telecommunications and the peaceful use of nuclear power, agricultural technology.
These cooperation dynamics, he argued, will always be guided by pragmatic visions; Russia will not subject its partners to geopolitical dilemmas.
is there any interest from Russia to improve Argentina's naval capabilities in fishing, hydrocarbons, naval surveillance, etc?
In this regard, he pointed out that initial contacts had taken place in the Macri administration and that he is sure that under the administration of President Alberto Fernández these contacts would continue.
He quoted the slogan: "it is the economy, stupid" when explaining the interest that exists between both governments and their respective businessmen to associate in relation to the naval field, but the contacts are still distant.
Regarding fishing exploitation, he acknowledged his lack of knowledge about any Russian-Argentine association project on the subject, but he stressed that this doesn't mean that it is not an interesting area of cooperation to continue advancing the in the bilateral agenda.
For the last, he emphasized that when travel and contacts will be reestablished, all those axes of cooperation can be discussed further, without major impediments.
From our partner International Affairs
Hiroshima and the Peace of the Bomb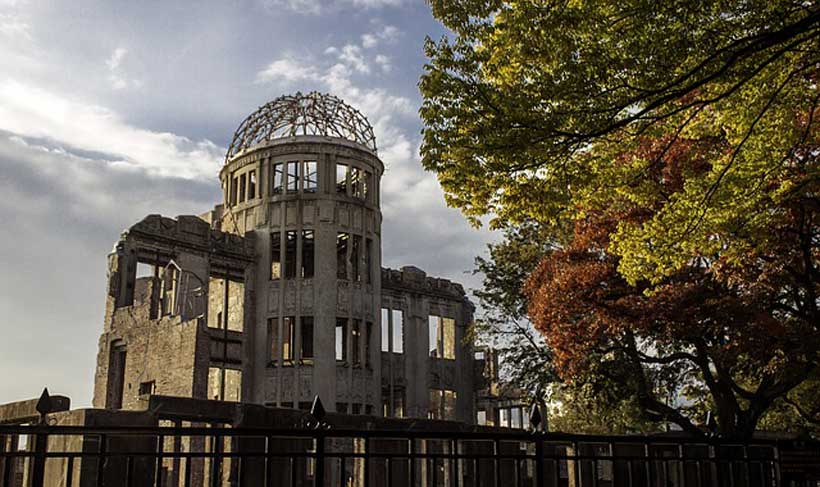 Seventy five years ago this week, the world witnessed a cataclysm that was to change the nature of war forever: The atom bomb was dropped on Hiroshima, and worse — while the Japanese argued among themselves about whether and how to surrender — a second bomb was dropped on Nagasaki three days later on August 9th. Now there was no other rational choice, and the Japanese gave up.
If anything good ever came out of a war, it was the generous peace. The US helped in the reconstruction of the defeated nations. As a teenaged student in London, I remember visiting Germany a dozen years after the war ended. Major centers had been flattened by the bombing. In Hamburg, one would see a few residential buildings and then ruins as far as the eye could see as if a massive earthquake had hit. A never ending horror across all major cities and a shortage of labor. So the Turks came … and stayed. Welcome then, not so much now.
The Germans were humble — a humility that would gradually diminish with the country's resurgence as one observed over succeeding decades. Cleanliness and order are part of the national psyche, particularly the latter. Everything in order — 'Alles in ordnung'. It even applies on a personal level as someone might ask exactly that if you appear disturbed. It then means, 'Everything okay?'
A grease spot on the otherwise fresh tablecloth at breakfast, my fastidious six-year old daughter complained. It was whisked away with apologies and immediately replaced. Order restored. Ordnung muss sein says the German proverb.
In dollar terms, Germany is now the world's fourth largest economy, Japan the third. The world has not ended despite economic interests being often cited as a cause of war. In fact, we are grateful for their products judging by the numbers of their automobile names in the US. Japan appears to have eclipsed the famed auto giants of the past, GM, Ford and Chrysler and UK icons long forgotten. And Donald J. Trump has a beef with both countries and is busy pulling out troops from Germany. Of course the giant dragon of exporters to the US, namely China, is for President Trump our public enemy number one.
The bombs on Hiroshima and Nagasaki were not the end, merely the beginning, and at the back of our minds remains the terrifying hope that it is not the beginning of the end.
Following the US, there soon were other nuclear powers: the UK and the Soviet Union followed by France, then China. After China, India was not to be left behind, and after India the same logic applied to Pakistan. Then there is Israel seeking external security while like diseased fruit, it rots from the inside. And let us not forget nutty North Korea.
When the US and the Soviet Union faced off with thousands of nuclear weapons, the strategists produced the theory of mutually assured destruction. Its acronym MAD was closer to the truth than its Pentagon proponents could ever have imagined for they would have destroyed not just each other but the world.
Even India and Pakistan with 100-plus weapons each could cause a nuclear winter from the fall-out and the dust covered skies. The subsequent crop losses and famines would kill many more across the world than the devastation wrought by the bombs. It is just one more reason why nation states could eventually become obsolete.
Fortunately, for the human race, nuclear war is more potent in the threat than in the execution; the latter would certainly certify MAD. The response to a military threat carrying the phrase 'by all means necessary' is enough to cool things down quickly. It was Pakistan's reply to India's threat to expand an incident in the disputed Kashmir region with an attack on mainland Pakistan. In that sense, nuclear weapons have become a sort of insurance policy. Pakistan and India have fought several major wars but none since both sides acquired nuclear weapons. The cost is unthinkable, and one hopes will remain so in the minds of strategists.
Such is the world my generation is leaving to you: flawed but holding together all the same.
China Replacing Russia as the Boogeyman in the U.S. Presidential Campaign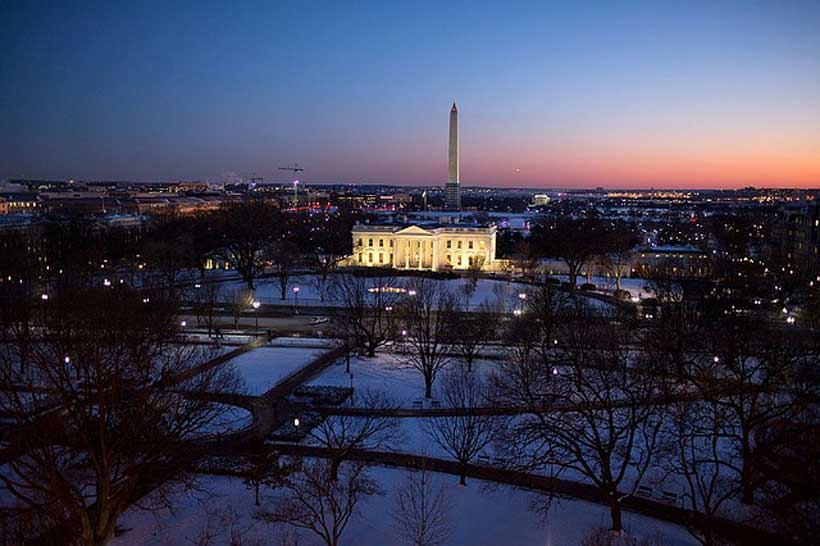 During the 2016 U.S. Presidential bid, Russia was picked as a scapegoat to justify the loss endured by the Democratic party candidate. Moscow was vilified for interfering in the election via the dissemination of false information. After the election, a judicial investigation was launched, ending with no evidence of the collusion.
Despite that fact, in 2017 and 2018, the U.S. imposed economic sanctions against Russian entities. This led to the further aggravation of already sour ties undermined by the Ukrainian crisis in 2014. As an act of reprisal for Moscow's alleged meddling into the conflict, U.S. Congress initiated new economic sanctions.
Russia became what can be regarded as a boogeyman to be reprimanded for whatever misfortune happens — be it ex-spy Sergei Skripal's poisoning in 2018 or Russia's alleged bombings of peaceful residents in eastern Aleppo. Russia got blamed for everything, even though the evidence was missing.
In 2017 the U.S. and Russia crossed swords in a diplomatic row by cutting staff numbers and closing each other's consulates. Since then, both countries have been experiencing alienation from one another, culminating in the recent cancellation of several arms control agreements (i.e., INF, Open Skies).
By the same token, the U.S. has recently upped the ante in handling thorny issues with China, which came under the spotlight during the American presidential campaign. Both candidates — J. Biden and D. Trump — appeal to their supporters using China, competing for the reputation of leaders with the toughest stance towards Beijing.
China is an obvious target of criticism for the U.S. President, who is adamant about securing his second term in office. It is hard to find any other positive agenda as soon as he failed to deliver an efficacious response to the pandemic, which has already put the country's economy at risk of recession with a gloomy long-term economic outlook.
Russia can no longer alone serve as a scapegoat for misdoings of U.S. politicians. Such rhetoric has been present in American media for such a long time that it has eventually lost some of its appeal to the U.S. audience.
Following a blueprint tailored for Russia, the U.S. has resorted to a maximum pressure campaign against China. In 2018 a full-scale trade war erupted and was followed by sanctions introduced against the most vital industry for China's global rise — the hi-tech sector. Huawei and ZTE were swiped from the U.S. market. The U.S. also has been widely applying its longer-used instrument of sanctions not solemnly limited to hi-tech giants. Chinese officials in Xinjiang and foreigners doing business in Hong Kong also fell under various restrictions.
As for now, the pendulum has swung from economic agenda to geopolitics and ideology — with the latter being a novelty for U.S. policy towards China. Despite that, China and Russia were already labelled "rival powers … that seek to challenge American values" in 2017, Trump's national strategy.
In January 2020, Secretary of State M. Pompeo called the Communist Party of China (CPC) the "central threat of our times." As for Russian ideology, the country was already eloquently described as an "evil state" during the 2016 U.S. presidential campaign. In July 2020, Mr. Pompeo called on the Chinese people to help "change the behavior" of their government. Thus, he designated CPC as an ideological and independent entity separate from Chinese citizens.
In order to sharpen the rhetoric, U.S. politicians stopped addressing Xi Jinping as "president," calling him "general secretary" instead — an act which deprives Mr. Xi of political legitimacy usually bestowed upon the elected leader. Another menacing sign is that the U.S. is reportedly reviewing a proposal to ban CPC members from traveling to the U.S., which would basically mean the start of an active phase of ideological confrontation.
Similar to the 2017 Russian-American diplomatic row, today the U.S. and China are also exchanging attacks on each other's diplomatic missions. For example, from geostrategic perception, in mid-July, the U.S. officially recognized China's claims in the South China Sea as "unlawful" and made it clear that its strengthening of the policy with regard to SCS is aimed at halting China's use of coercion.
Both countries do not want to play alone in a tit-for-tat game. The U.S. has already summoned its allies to form a group of democratic countries to oppose the CPC. France and Britain have recently bowed to long-term U.S. pressure to convince allies to steer clear of the Chinese 5G technology.
China is also gearing up by upholding contacts with its tried and tested partners — namely Russia. Despite a minuscule slide in bilateral trade (a 4% decline compared to 2019) amid COVID-19, political cooperation has been developing. In early July, both countries demonstrated close coordination in high-level international organizations by vetoing extension of cross-border aid in Syria. During a telephone call to Vladimir Putin on July 8, President Xi vowed to intensify coordination with Russia internationally, including in the UN.
Russia and China currently maintain close and regular cooperation. According to the Russian ambassador to China A. Denisov, up to now, both presidents have held four telephone conversations and are currently working on preparation for a state visit of the Russian President to China, as well as on the participation of Xi Jinping in SCO and BRICS forums in Russia with open dates.
A new trend in China-Russia cooperation can be noted in the sphere of coordination of bilateral actions to oppose Western ideological pressure in the media. On July 24, spokespeople of the Ministries of foreign affairs held a video-conference on the information agenda. The parties recognized Western powers' attempts to interfere in the internal affairs of China and Russia by disseminating fake news and placing restrictions on journalists' work.
U.S. attempts to alienate and isolate China provide Beijing with no other choice but to seek further expansion of cooperation with like-minded states, be it Russia or any other country open for cooperation.
From our partner RIAC