US hegemony in crisis, rise of China & Middle Power Coalition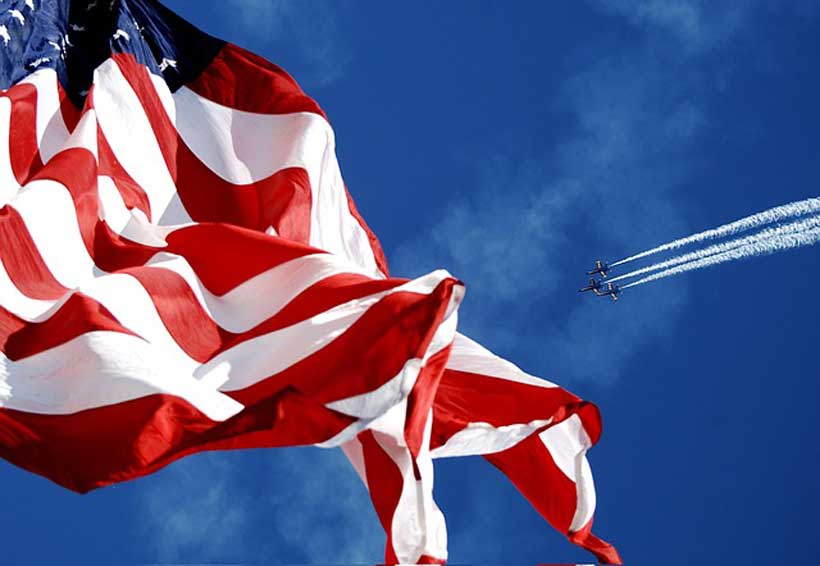 The recent movement of USS Nimitz (CVN 68) via South China Sea and conducting PHOTOEX with the USS Ronald Reagan (CVN 76) Carrier Strike Groups on 6thof July as well as the cooperative exercises with the Indian Navy in the Indian Ocean showcase in BOLD CAPITAL LETTERS shifting theatres of geopolitical confrontation towards Indo-Pacific. Accelerated by the current COVID pandemic, China's aggressive posturing & the USA's haphazard foreign policy under Donald Trump has compromised the USA's hub & spoke model of bilateral relationships in the Indo-Pacific. Although Xi Jinping in an interview stated that the Pacific Ocean is large enough for both China and the USA to co-exist, however, 2020 has shown that the Chinese pragmatism may have been a sugarcoated lie to stall any immediate confrontation.
The establishment of US hegemony in East Asia was a long-drawn process, starting from Wanghia Treaty towards Washington Conference, 1921 & culminating in San Francisco System (Hub & Spokes architecture). One thing which is very American is that they found ways to maximize economic profits and were not interested in direct colonialization (exceptions being the Philippines and Sandwich Islands). How the USA established itself as an East Asian hegemon without colonial presence was possible because of its hub and spokes model of bilateral treaties. In the following writeup we will try to answer questions like, why & how did this system came to being? How effective was it in the Cold War Era and after the end of it? How the architecture is facing challenges?
San Francisco System (Hub & Spokes Model)
The definition of this model is best described by Victor D. Cha in his work Powerplay: The Origins of the American Alliance System in Asia. It goes "Hub & Spoke Model is defined as a set of tightly held and exclusive, one-to-one bilateral partnerships with countries in the region. Like a bicycle wheel, each of these allies and partners constituted "spokes" connected with the central hub (the United States), but with few connections between the spokes."
The situation post second world war was a world of doubts and apprehensions. Nobody trusted Japan and were asking for reparations from the Japanese. These nations (New Zealand, Australia and many other South East Asian region) saw the way United States handled Japan too lenient. However, the policymakers very well understood that it was the only way forward and the only way to see the history not repeat itself. The United States made itself the exclusive partner of countries that were distrustful of one another, which afforded it a great deal of leeway and advantage in these relationships (example can be given of making Australia & New Zealand buy Japanese products, providing a consumer market for Japanese economic redevelopment as well as providing a vent for future normalization).
Why & How did this system came to being?
Let us take the example of Japan in the post-war period to understand the establishment of Hub & Scope architecture. The advent of the Cold War compelled the United States to think more strategically and long-term about the Japan project. In 1947, President Harry S. Truman pledged that the United States would help any nation resist communism in order to prevent its spread. His policy of containment is known as the Truman Doctrine. The institutional design choices for a relationship with Japan were wideranging & depended on the thinkers who were Douglas MacArthur, George Kennan, John Foster Dulles and Eisenhower. The only certainty was that Japan was going to play a pivotal role in USA's East Asian Policy and containment of communism from the eastern flank.
At one end of the policy spectrum was a neutralization approach, which amounted to a protracted occupation and complete demilitarization and political neutralization of Japan. At the other end was a rearmament approach, which called for the early signing of a peace treaty and encouragement of rebuilding Japanese security capabilities such that it could balance against the emerging communist threat. Neither worked for US interests, which focused on three immediate needs—to prevent Japan from becoming a revisionist power again; to deny it to communist influence; and, not unlike its plans for Korea and Taiwan, to ensure that the United States had absolute control over Japan's postwar disposition.
Strategic thinkers ultimately determined that the best sort of security institution to achieve these objectives was a bilateral alliance with Japan (In his memoirs, MacArthur recounts relaying the initial policy to his staff in late Aug'45: "First, destroy the military power. Punish war criminals. Build the structure of representative government. Modernize the constitution. Hold free elections. Enfranchise women. Release political prisoners. Liberate the farmers. Establish a free labor movement. Encourage a free economy. Abolish police oppression. Develop a free and responsible press. Liberalize education. Decentralize political power. Separate the church from state."[1]
The US foreign policy changed drastically after George F. Kennan urged that "Economic recovery should be made the prime objective of United States policy in Japan for the coming period"[2]. However, like the USA in a steadfast manner moved towards a bilateral alliance with Japan, other East and South-East Asian countries who had faced the Japanese onslaught were against it and even criticized in different capacities any attempt by the US to bring about an alliance of these states which included Japan.
At the San Francisco Conference in September 1951 the US signed the US-Japan treaty of Mutual Cooperation and Security. Later on, it moved to sign a Mutual Defenses Treaty with the Philippines in August 1951, the US-Republic of Korea Defense treaty with Republic of Korea in October 1953, and the US-Republic of China security treaty with China in December 1954. With these treaties the US was able to construct the Hub and Spokes System[3].With this USA was able to control East Asian Economic their foreign policy in general without having to invest capital, military, etc. at a similar level to the colonialists and imperialists of the 19th and early 20th century.
Network power is also sometimes operationalized as bargaining strength. A central "node" (state) with interconnections within a cluster of states & between clusters has bargaining strength granted to it solely by its position. This was where the United States sat in Asia, allowing it great leverage in negotiations with and between its Asian partners and allies. Moreover, the states in the network lacked "exit" options or the possibility to "delink." For the period of the cold war, it was the perpetual threat of communism and in addition to it the economic benefits were plenty to even consider delinking.
End of Cold War & the contemporary world
The Neo-realist theorists had exclaimed in the 80s that Bi-polar world order of cold war is the most stable one which has ever existed. However, the collapse of USSR which no one expected suddenly formalized and was a reality. With the biggest threat of communism gone, the void of security requirement was filled with increased trade and commercial relations among the USA and its allies in East Asia. Although the USA has been enjoying the position of the hegemon all this time even after the cold war, the rise of China in many ways is challenging the position of the USA.
All this while when USA was embroiled mostly in the Middle East, China was fast becoming a large manufacturing hub. With its acceptance into the World Trade Organization, a slew of markets opened and a cycle of increasing demand -> increased manufacturing -> increasing supply -> increasing Purchasing Power Parity (PPP) -> increasing domestic consumer demand led to further increased production as well as supply. This growth was exponential & with the improved infrastructure & skilled human resource. Riding high on the developmental wave, China became more and more confident in itself. The transition in its language for defining its foreign policy can be considered a way to judged China's confidence and intention at the same time. It transitioned from "hide your strength & bide your time" to "peaceful rise of China" and now under Xi Jinping, the four comprehensives: "comprehensively building a moderately prosperous society, comprehensively deepen reform, comprehensively implement the rule of law and comprehensively strengthen Party discipline"; In his first speech Xi Jinping also talked about 'China dream: the great renewal of Chinese nation'.
Contrary to Western beliefs 'the Chinese assimilation into the international supply chains, will lead to political opening up of People's Republic of China' and learning from the disaster of the policies that USSR's Glasnost and Perestroika, they have quite successfully maintained the CCP's control politically and showing a façade of private company Huawei being a good example. With everyone turning its blind eye China continued on pursuing scrupulous tactics and jeopardizing the international rules of the game be it devaluing currency or other things. By the time the world took notice of China, it was already an economic powerhouse. After the 2008 Economic crisis that his West disproportionately, saw China coming to the center stage of world politics.
Let us look at some statistics to understand what was behind China's assertiveness and confidence. To put things into perspective (in comparison to the USA), China holds 1.1 Trillion USD somewhat equal to or more than what Japan holds. China has a nominal GDP of 14.14 Trillion USD (second only to USA), GDP (PPP) of 27.307 Trillion USD (ranking 1st). Its exports measured a whopping 2.5 Trillion USD, with USA being its largest trading partner which consumes about 19.25% of the overall exports.
Backed up with the unprecedented economic success, China has slowly yet steadily built its own sphere of influence. Till recently, a view propounded by Wang Dong was that China is employing a hedging strategy against USA. He defines hedging as "an insurance strategy that aims at reducing or minimizing risks arising from the uncertainties in the system, increasing freedom of maneuver, diversifying strategic options, and shaping the preferences of adversaries. It is a portfolio or mixed strategy that consists of both cooperative and competitive strategic instruments ranging from engagement and enmeshment, all the way up to balancing."
It can be read in a subtle way as, China wants to reclaim its centrality and if it is not in a position to fulfil that in the near future, hedging is a way to ensure it in the long run. The Chinese have been encroaching on the US sphere of influence all the while US was busy in its costly enterprises in Middle East & Afghanistan. The Chinese have marketed CNS (Chinese Partnership Network) as the scholar Zhou Yiqi has termed it, is a circle of friends looking for prospering together in a free market promoting, multi-polar world order. Many countries even believed it, as the same author explains how, many of the members of United States' Alliance System (UAS) have joined in the China's "Circle of friends".
The Chinese approach to create a clique of Economic partners, be it bilateral or multilateral, ex. ASEAN, Australia, European Union, SCO (Shanghai CO-operation Organization), BRICS, RCEP, etc. These multilateral organizations some created by Chinese participation and others have intensive trade relations with China. The Chinese learnt a lot from the United States, they initially entered multilateral forums to increase their presence and economic activities as well. In situations when it is difficult to make favorable arrangements, it starts to reach-out bilaterally with the member states, weakening the multilateral forum and making weaker states in the forum dependent on China. The best example I can think of is 17+1 dialogue, which is carved out of European Union Eastern European member countries. And in a way acting as a forum for, one, bypassing the European Union and two, influencing European Union's functioning and decisions.
Can the Liberal Institutional World Order be saved?
The question is very obvious after looking at the facts and the obvious departure (in parts) of the USA from being the world's policeman. It may change coming November, yet, many of the treaty allies and friends of USA have come to a reckoning that it is disastrous to entirely depend on the US for maintaining the security and status quo in the face of hyper-nationalist and overtly confident China. The concept of a middle power coalition can be worked to create a counter weight to the Chinese dominance and restructuring the UN Security Council to accommodate G4 countries can be a start. Giving teeth to Quad, countering China in ASEAN, Indo-Pacific, Africa and Europe will be a challenge that the middle powers need to take head-on if they want to save the order preemptively. In the near future, China may create a bipolar world or if not so, may well create its own East Asian order. The only thing that can stop China from dreaming of bringing the myth of Middle Kingdom into reality, is the emergence of a middle power structure, which is built in principle with the existing structures created by the USA in last 70 years, providing much needed strength to the structure.
However, change is imminent and as Henry Kissinger says "the viability of any international order depends on how effectively it maintains the balance between legitimacy and power. Both are subject to evolution and change. However, when this balance is disturbed, the limiting mechanisms fail, which gives room to unbounded ambitions and unrestrained actions by some of the global actors; a reign of chaos begins, which lasts until a new order is established."[4]
---
[1]Cha, Victor. 2016. Powerplay: The Origins of the American Alliance System in Asia. 123-124
[2] Ibid 127-128
[3]Tan, See Sang. 2004. Asia-Pacific Security Cooperation: National Interests and Regional Order. M.E. Sharpe. 9.
[4]Henry Kissinger, World Order: Reflections on the Character of Nations and the Course of History (London: Allen Lane, 2014)
Washington Ill-Prepared to Set Human Rights Agenda
It is evident that US Democratic President Joe Biden and his team will pay more attention to the human rights agenda in foreign policy than their Republican predecessors did. It is also clear that Washington will actively use this agenda in dealing with its main geopolitical adversaries—above all, China and Russia. Finally, it is obvious that the United States will try to put together a consolidated Western front to shoulder American human rights initiatives. Human rights will become one of the tools to keep liberal democracies together confronting what is perceived to be the global rise of illiberal authoritarianism. We are likely to hear strong rhetoric on human rights coming out of the White House and the State Department. We will observe multiple human rights-focused US initiatives in international organizations. And we will also see new American human rights-related sanctions against Moscow and Beijing.
Still, at the end of the day, this strategy might turn out to be less successful than the new US leaders anticipate. No matter how Russian or Chinese governments are planning to handle, respectively, the Alexey Navalny case or political protests in Hong Kong, it is very unlikely that either Moscow or Beijing will yield under US pressure. Moscow and Beijing will continue going hand in hand with each other in blocking US-proposed international resolutions, in containing US foundations and NGOs operating in sensitive areas, and in countering the coming American information offensive on the human rights front. The growing pressure from the White House will only further cement the China-Russia partnership.
Moreover, the reality is that Washington is ill-prepared to make a convincing case on human rights and broader democracy issues.
First, America itself has not fully recovered from a deep and protracted political crisis. Many inside the US still question the standards of November's presidential elections as well as the legitimacy of information restrictions imposed on Donald Trump and his supporters by major social networks and the US mainstream liberal media. The 2020 large-scale violent racial riots also question the assumption that the United States can serve today as a universal model of human rights observance. Until President Biden fixes related problems at home, his international human rights crusade will not look too credible even for his fellow citizens.
Second, it is easy for Biden to raise human rights issues against Russia and China—or against North Korea and Iran. This is a light and unburdensome task—in any case, these countries are not and will not be US allies or partners anytime soon. However, what about other potential targets—like Turkey and Saudi Arabia? On the one hand, both Ankara and Riyadh are perceived in Washington as gross violators of basic human rights. On the other hand, Washington badly needs partnerships with both of them. If the Biden administration heads down a slippery slope of double standards and selective use of the human rights agenda in foreign policy, this will not make this agenda more convincing for anyone. If Biden chooses to go against traditional US clients and friends, the political price for such integrity might turn out to be prohibitively high.
Third, though the international human rights agenda remains important, it seems that today, in most societies, the public puts fairness before freedom. 20 or 30 years ago, the quest for freedom was the driving force behind the majority of street protests, political upheavals and revolutions. Today people revolt mostly against what they believe to be unfair and unjust. The widely shared sentiment of unfairness and injustice rather than human rights or political democracy is the main source of various populist movements in all parts of the world.
The balance between the quest for freedom and the quest for fairness has always been moving from one side to the other, forming long political and social cycles in human history. In the first half of the 20th century, fairness and egalitarianism were perceived as more important than freedom and human rights, while in the second half of the century, the balance shifted away from the former and toward the latter. Today we observe the global social pendulum once again swinging in the opposite direction.
In this context, the recent statement of Chinese President Xi Jinping about the ultimate victory over absolute poverty in China may well outweigh all the eloquent human rights rhetoric coming from US President Joe Biden.
From our partner RIAC
Witnessing Social Racism And Domestic Terrorism In Democratic America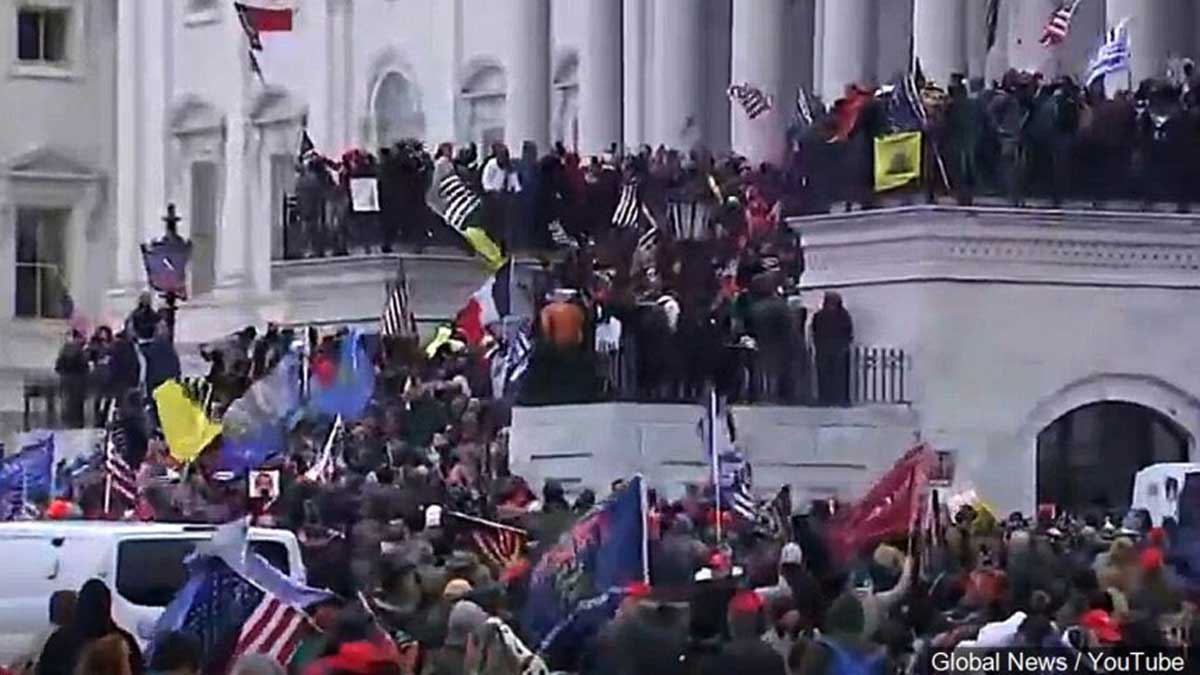 With just less than two weeks away from President-elect taking the office, the United States of America witnessed the worst of the worst it could ever do, since its discovery. Anti-democracy moves and violence is what American leadership stood against around the world and in particular in recent times since the Arab Spring, but the same 'Mini Arab Spring' was faced by America itself. The brave soldiers of America who took arms and enjoyed Saddam's palace could not protect its own legislative branch, details about which make the very beginning of the American Constitution. The savior of democracy is struggling democracy at home as white supremacists and Trump supporter militias stormed at the US Capitol. Before having a critical outlook through the lens of Johan Galtung's triangle of violence, it is potent to dig into what exactly is causing this situation in America. This started as protests at the National Mall which soon after Trump's incitement turned into riots at the Capitol Building by masses without masks, painted with Republican colors and wrapped in MAGA merchandise. This storm over Congress seats came after months long instigation of Donald Trump's claims about rigging in elections and his refusal to accept the results and especially when on Wednesday the Congressmen gathered to count the electoral votes and officially declared Biden as the next President of America. Amidst this siege over Capitol, arrests and vandalism of state property; Joe Biden was officially validated as the 46th President of the United States of America.
Apart from what became highlight of that week about Capitol Hill being invaded by pro-Trump supporters, critically analyzing the situation, it is evident enough that MAGA riots and Black Life Matters riots were quite evidently, differently handled by the state forces. This discrepancy in response to BLM can be better explained through Galtung's 3 sides of violence. Galtung's triangle shapes around three joints of connections: direct, cultural and structural violence, while the former has its roots in the latter two. Structural violence is defined as the unequal access and advantages to one racial, political, ethnic or religious group than the other in social and political orientations of systems that govern the state. Structural violence or social racism is evident in the varying responses that despite warnings about possible attacks during the electoral vote counts, Police did not seek advance help to prevent it, rather National Guard was deployed an hour after the protestors had already breached the first barricade. While in the case of BLM, the aggression of the Police and National Guard was evident in their gestures. While the anti-racism protests in June last year faced militarized response, none was done with anti-democratic riots.
While social racism is evident in America, it is yet to be witnessed what is to come next. Speaker of the House of Senate, Nancy Pelosi has already indicated removing President Trump from his office through the 25th Constitutional Amendment. Along with this, Joe Biden's remarks about the situation also have long-term repercussions as well as expectations. Repercussions might come in terms of him calling the protestors as "domestic terrorists". The FBI defines domestic terrorism as: "Violent, criminal acts committed by individuals and/or groups to further ideological goals stemming from domestic influences, such as those of a political, religious, social, racial, or environmental nature." America, since more than 2 decades is already fighting its war against terrorism in various segments of the world, the use of this word at home, although might bring support for Biden's sympathies for BLM and democracy, yet it might have long-term impacts. Mentioning of expectations, Americans at home and abroad, both desire to see actual reforms followed by on ground implementations to counter structural violence. Along with this, Biden shall have to re-construct the de-constructed notion that political violence and threat to democracy is far away from America and is for third world countries. The states upon which America used to show serious concern and used to send arms for their national interests are showing their worry over the situation in America which is even termed as 'coup'. Having pin-pointed all this, Biden's era needs a lot of reconstruction before it opts to enter any third world country or show its presence in any new Spring for democracy outside America.
Joe Biden and his first contradictory foreign policy moves
Those who thought that the elderly American President, formerly Barack Obama's vice-President, would step into the international limelight as the wise and moderate statesman he had been during the election campaign have had to revise their judgement.
Just a few weeks after taking office, Joe Biden abruptly brought the United States back onto the Middle East stage with a dual political-military move that has aroused considerable perplexity and protest in the United States and abroad.
As Pentagon spokesman John Kirby pointed out, the first surprise move decided directly by the President was to order an aerial bombardment against two bases of militiamen believed to be close to Hezbollah and Iran, located in Syria near the border with Iraq.
Between 22 and 27 people, whether militiamen or civilians, are reported to have died in the attack, which took place during the night of February 25.
The order to strike the pro-Iranian militias was motivated by Biden's need to react to an attack in Erbil, in Iraqi Kurdistan, at the beginning of February against a U.S. army logistics base, which resulted in the death of a Filipino employee of the base.
Commenting on the incident, Pentagon spokesman Kirby said: "The airstrikes have destroyed warehouses and buildings used on the border by pro-Iranian militias Kathaib Hezbollah and Kataib Sayyid al Shuhaba and have conveyed the unambiguous message that President Biden will always act to protect American personnel. At the same time, the action is intended to deliberately pursue the goal of de-escalating tension in both eastern Syria and Iraq'.
Apart from the fact that it sounds ambiguous to justify a surprise attack on the territory of a (still) sovereign State like Syria with the need to "reduce tension" in the region, President Biden's initiative has aroused not a few perplexities also in the United States, in addition to the obvious protests of the government in Damascus.
While many Republican Senators and Congressmen have approved of Biden's actions because, as Republican Senator Pat Toomey has argued, "Biden has the right to respond with weapons to the recent attacks supported by Iran against American interests", members of his own party have not hidden their criticism and perplexity because allegedly the President did not respect the exclusive prerogatives of Congress in terms of "war actions".
Democratic Senator Tim Kane was very harsh and explicit: "an offensive military action without Congressional approval is unconstitutional".
His colleague from the same party, Chris Murphy, told CNN that "military attacks require Congressional authorization. We must require that this Administration adheres to the same behavioural standards we have required from previous Administrations…
We require that there be always legal justification for every American military initiative, especially in a theatre like Syria, where Congress has not authorised any military initiative".
With a view to underlining the inconsistency of the White House's justification that the attacks were to 'reduce tension' in the region, Democratic Congressman Ro Khana publicly stepped up criticism by saying, "We need to get out of the Middle East. I spoke out against Trump's endless war and I will not shut up now that we have a Democratic President".
As we can see, the criticism levelled at President Biden has been harsh and very explicit, thus marking the premature end of the 'honeymoon' between the Presidency and Congress that, in the U.S. tradition, marks the first hundred days of each new Administration.
President Biden's military show of strength appears to be marked not only by the doubts over constitutionality raised by leading members of his own party, but also by the contradictory nature of the motivations and justifications.
According to the White House, in view of reducing tension in Syria, bombers need to be sent, without prejudice to the need to "convey a threatening signal" to Iran, at the very moment when the President himself is declaring he wants to reopen the "nuclear deal" with Iran, i.e. the dialogue on the nuclear issue abruptly interrupted by his predecessor.
In short, the new President's opening moves in the Middle East region do not seem to differ too much from those of his predecessors who, like him, thought that military action – even bloody and brutal – could always be considered a useful option as a substitute for diplomacy.
This military action, however, seems scarcely justifiable in its motivations if it is true that President Biden intends to reduce the tension in relations with Iran, which have become increasingly tense due to initiatives such as those of his predecessor, Donald Trump, who at the beginning of last year ordered the assassination of the highest-ranking member of the Iranian military hierarchy, Qassem Suleimani, who was shot by a drone near Baghdad.
President Biden's other move that, in a delicate and sensitive theatre such as the Near East, appears at least untimely, was to authorise CIA to declassify the report on the assassination of the Saudi journalist, Jamal Khashoggi, killed in 2018 on the premises of the Saudi Consulate in Turkey.
The CIA report bluntly accuses Crown Prince Mohammed Bin Salman of ordering the murder of the dissident journalist. Its publication, authorised by President Biden, has sparked a storm of controversy inside and outside the United States, thus seriously calling into question the strategic relationship between the United States and Saudi Arabia, which over the years has been painstakingly built with the dual aim of counterbalancing Iran's presence and influence in the Lebanon, Syria and Iraq, as well as controlling the extremist impulses of rich and dangerous regional partners such as Qatar.
Prince Bin Salman, now firmly established as sole heir to the Saudi throne, is a compulsory counterpart of the United States.
In vain (and recklessly), President Biden has publicly declared his preference for a direct dialogue with King Salman.
The 85-year-old King, however, is not only in poor health conditions, but has also clearly told the Americans that he has the utmost confidence in "his sole and legitimate heir" to whom he has already actually delegated the management of the Kingdom's affairs.
President Biden's Administration, and its new Secretary of State, Antony Blinken, have never made a secret of preferring another Crown Prince as a potential counterpart, namely Mohammed Bin Nayef, who is very close to CIA thanks to the good offices of the former Chief of the Saudi intelligence services, Saad Al Jabry. Nevertheless, in the complicated world of the Saudi Court, things do not always proceed in the simple and straightforward way preferred by the Americans.
Mohammed Bin Najef is currently in prison on corruption charges and is therefore definitely out of the race for the throne, while his CIA liaison, Al Jabry, has self-exiled to Canada to escape the 'persecution' he believes has been orchestrated by the Saudi courtiers.
If the United States wants to keep on playing a role in the Middle East and possibly exercising a stabilising function in a region which was greatly destabilised by George W. Bush's unfortunate Iraqi adventure, which effectively handed Iraq over to the Shi'ites close to their Iranian "brothers" and gave Iran the keys to control the Persian Gulf, the President and his Secretary of State will have to rely on a good dose of political realism, leaving out of the dialogue with Saudi Arabia the ethical considerations which, although justified, do not seem appropriate, also because America has never seemed to have had many scruples when it comes to physically eliminating its 'adversaries' with very hasty methods, be they an Iranian general, two dozen unidentified Syrian militiamen or their relatives.
In short, the early stages of Biden's Presidency do not look very promising. Allies and adversaries alike are waiting for the United States to get back on the field in the most sensitive areas with pragmatism and realism, two factors that seem rather lacking in Joe Biden's preliminary foreign policy moves.