Hajj In The Age Of Coronavirus
The Hajj pilgrimage is one of the pillars of Islam, required of those who are able and have the financial capacity. Eid al Adha celebrations follow Hajj and this year Eid fell on July 31. It is the second of the two major holidays for Muslims and is often called the festival of sacrifice.
Families purchase an animal usually a goat or sheep for the ritual. The meat is shared with family and friends but mostly distributed to the poor. There is a strong undercurrent of social welfare in Islam placing a burden on the haves to look after the needs of the have-nots.
This year the coronavirus has caused havoc with the Hajj economy. It's roots go deep. Mecca was always a city of pilgrimage possessing as it did the idols of pre-Islamic gods. Traders and merchants were wary of Islam which was notably severe on idolatry. Needless to say, the Hajj soon placated their fears.
Now for the first time in its history, the coronavirus has done what wars could not: it has restricted Hajj. Saudi Arabia has closed its borders to Hajj pilgrims. Even residents have had to fill application forms from which about 10,000 have been selected. Compare the figure to the two million usual Hajj pilgrims and one gets an extent of the loss for organizers, accommodation and transportation providers (for the Hajj is a peripatetic ritual), etc. The loss to Mecca and Medina is estimated at around $10 billion. A sizable hit and when added with other ravages of the coronavirus yields a rough estimate of a 4 percent contraction in the Saudi economy.
Among the worst hit are the travel firms in the pilgrims' own countries. Many of these companies specialize in Hajj travel earning in a couple of months enough to sustain them and their workers for the year. For them, the future looks bleak. It's tough also for the sheep and cattle farmers in surrounding countries as far away as Kenya. They raise livestock to export for sacrifice at Eid al Adha but absent demand prices have crashed.
If Eid prayers were a jam-packed, shoulder to shoulder event, no longer in the age of social distancing. And somehow the ritual of stoning the devil (the three pillars at Mina) seems to lose its impact under a greatly diminished quantity of stones from thinned out throwers.
Well, such has been this year's pilgrimage. A socially distanced Hajj that included in addition to the stoning a socially distanced circuiting of the Kaaba in the Grand mosque — absent of course the energy and emotion crowds spontaneously generate.
Hajj and its Eid are over, sanitized and played safe by Saudi Arabia. And cold, scientific rationality ruled. Is there a lesson there somewhere?
Forced Conversions in Pakistan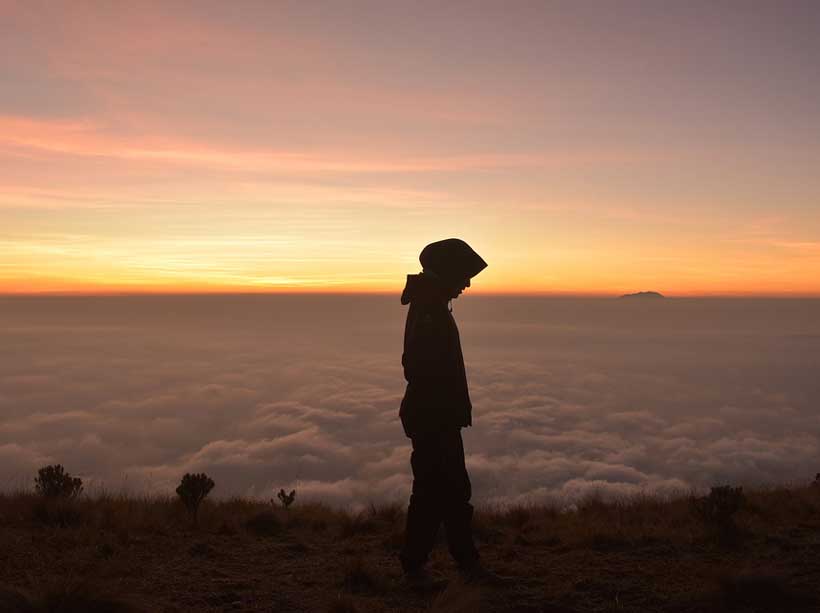 Pakistan has failed to comply with its international obligations to protect non-Muslim girls from exploitation by powerful groups and criminal elements – forced conversions are a norm in the Islamic state. Even worse is the psychological impact on families of minorities who worry when their daughters venture out, and the culture of intolerance that is promoted when leaders like Mian Mithu celebrate another 'forceful conversion' and marriage as a victory for the Muslim faith in the local community. It sends an awful message to our most vulnerable people — that their girls are not safe.
Statistics in this regard are alarming. A 2014 report by the Movement for Solidarity and Peace (MSP) says about 1,000 women in Pakistan are forcibly converted to Islam every year. According to Amarnath Motumal, the vice-chairperson of the Human Rights Commission of Pakistan, every month, an estimated 20 or more Hindu girls are abducted and converted. However, exact figures are impossible to gather. In 2014 alone, 265 legal cases of forced conversion were reported mostly involving Hindu girls. According to the National Commission of Justice and Peace and the Pakistan Hindu Council (PHC), around 1000 Christian and Hindu minority women are converted to Islam and then forcibly married off to their abductors or rapists. This practice is being reported increasingly in the districts of Tharparkar, Umerkot, and Mirpur Khas in Sindh.
To some of us these maybe just stories and incidents, however its disturbing that our country has failed to protect minorities. It's the tragedy of our society that the media is not free. It is in the strong shackles of the influential people in our country, and when such incidents occur, media only highlight it for a few days and then it all goes in vain. To us, these are just statistics, but in reality, these are the number of families who faced these bummers.
From the distressing story of Reena and Raveena to the heart-rending story of 18-year-old Radha Hindu community was never granted justice, they are never satisfied with the rulings of the court. Forced conversions of young girls is an emotive issue in the Hindu community of Sindh. Those accused claim that young love is being misrepresented by the community, the media and activists. But those who know the whole truth often do not speak.
These are not just "forceful conversions" by the ordinary people, but it's proper propaganda by the influential people of that region. Mian Mithu, a former PPP member of the National Assembly, is infamous for his involvement in cases of alleged forced conversions. In 2015, when Imran Khan asked MianMithu to join (PTI), the PTI chairman faced so much backlash from the Hindu community that he had to distance himself from the pir.
The PPP had earlier denied MianMithu a ticket when he first came under the spotlight in 2012 because of accusations of forcefully converting a Hindu girl, Rinkle Kumari. He is the pir of the shrine Bharchundi Sharif. However, Mianmitthu turned down all the allegations and said, "In the past 200 years, not a single Hindu has been converted to Islam forcibly," he claimed. "All those men, women, girls and boys, whether they belong to the Hindu community or any other community, come to us to change their religion out of their own choice. They are not forced to convert."
But if we notice the head of the communities who are facing these condemnable threats reject Mian's statements, and they are convinced that everything they are facing is due to these influential people. Makheja mukhiya of Hindu community stated, "Once a girl is raped; she is blackmailed into giving whatever statement they want to be recorded in the court." Supposedly speaking from his own experience of handling dozens of such cases. He questioned why it is Hindu girls alone who are so eager to change their religion and elope. Why aren't Hindu boys, who enjoy more social independence than the girls, doing the same?
Makheja, who himself comes from a wealthy upper-caste Hindu family, says that the most unfortunate thing is that their community is being pushed around and cornered although they have lived in Sindh for generations.
The statement of Ameet Kumar who is a social rights activist and mukhiya (chief) of the local Hindu community in Daharki, aches one's heart: "When a mother gives birth to a daughter in our community, we feel fear."
The government took the steps, but no pragmatic change has come.
On October 10, 2019, Huma Masih, a 14-year-old girl, was forcibly abducted from her home by Abdul Jabbar, a Muslim man who then compelled her to convert to Islam under duress before marrying her. Either these steps were not concrete, or it lacked implementation or the steps were against the mafia, and influential people and the government failed to make them accountable.
Finally, it may be concluded that social and economic disparities are stark. It is a particularly inegalitarian society, where a few individuals enjoy a privileged status and the impunity that goes with it. In contrast, others have to struggle for even their fundamental rights to be recognized. There is an extreme proselytizing zeal among the local clergy to bring non-Muslims into the fold of the dominant faith. To convert someone is perceived as a pious deed that will bring rewards in the hereafter, no matter the method employed to execute the conversion. Clerics like MianMitho from Ghotki and Ayub Jan Sarhandi from Samaro, to name a few, have become veritable symbols of conversion in Sindh.
Relentless Debate on Forced Conversions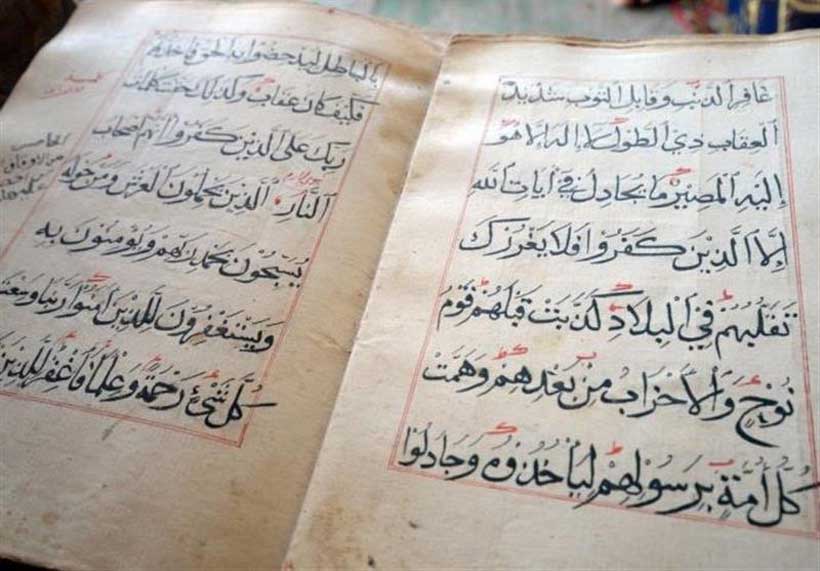 Forced conversion is the illegal conversion of a person from one religion to another religion in duress, force, threat and without free consent. The victims of the forced conversion, are mostly the low-caste Hindu girls, are abducted, then trapped in love and then got married with the Muslim men in the seminaries / Madrassas.
The relentless debate on the forced conversions has been in the limelight throughout the Country across the decades. The forced Conversion bill was placed in 2016 and sadly it was effectively blocked by the mobilization of the Islamist groups and parties. A group of Ulema, including the Council of Islamic Ideology (CII) met with Dr. Abdul Qayyum Soomro, the chief minister's special assistant on religious affairs, on December 5th 2016, and termed the bill against the basic principles of Islam. 7 Religious parties in Karachi launched a campaign against the bill in order to pressurize the Sindh government into repealing it. The JI argued that there could be no age limit on people converting to Islam. Maulana Tahir Ashrafi, of the Council of Islamic Ideology (CII), opposed the idea of age limits on conversions. Religious Parties threatened to lay siege to the Sindh Assembly if the legislature did not repeal the bill. JI leader Advocate Asadullah Bhutto claimed that there had not been a single case of a forced conversion in Sindh. When the chief of JI, Sirajul Haq, called PPP co chairperson Asif Ali Zardari the PPP-led government quickly announced that it would make amendments to the law.
The case study of the two Hindu sisters Reena and ravina meghwar underage girls from Ghotki district of the Sindh were illegally converted and enticed by two Muslim men who were already married and had children. Those underage girls after their conversion into Islam, they are prevented to meet their families once they get married with the Muslim men.
This case has depicted the illegal conversions discriminate the laws protecting their rights like Pakistan is a signatory to the Universal Declaration of Human Rights which states that the right to freedom of religion includes the right to change one's religion and that no one shall be subject to coercion to change their religion. The Hindu Marriages Act was passed in 2017 to regulate their marriages but they could not avail benefit from that act and its implementation is zero. Many of the Hindu conversions violate Sections 3 and 4 of the Sindh Child Marriages Restraint Act 2013, which sets 18 years as the minimum marriage age.
Every year 1000 girls are converted into Islam forcibly as per the report of South-Asia Partnership, Aurat Foundation and Human Rights Commission of Pakistan. The hotspots for these conversions are Thar, Umarkot, Ghotki and Jacobabad where these so called conversions take place in large amount. People Convert due to their financial conditions It identified the landlords, extremists and weak local courts are working together to perpetuate this menace rather than defeating the discrimination against the minority groups.
Haris Khalique the writer and General Secretary of the Human Rights Commission of Pakistan postulated the scenario these conversions transpire the economic deprivation and patriarchy. Most of these girls come from the scheduled caste and the men they marry are financially better off and that become power dynamic.
Ironically, Pakistan is signatory to the international covenant on Civil and Political Rights and has ratified the (CEDAW) convention on elimination of discrimination against women which clearly envisages that women can enter into marriage with their free consent, but the present scenario in Pakistan shows the ugly side of the picture.
On the whole, the Government has to lay an embargo on the proselytization by approving the bill and implement it widely across the country so that the individuals from the minority and scheduled castes feel secure at their places. Besides, the government has to end this limitless debate of forced conversions by ensuring the equal rights to the religious minorities according to Constitution of Pakistan 1973.
Science, religion and the quest for rationale and spirituality
Since human history evolves, man is considered as an unexampled procreation owing to his rational behavior. When his reasoning and intellect grow in pluralistic society, he looks through fundamental questions to be answered. This proclivity of probation is drawn to the context of either natural reasoning or supernatural explanation. Hence, this distinctive disposition demarcates a line between "Science and Religion", without knowing the fact that there are two sides to every picture. Consequently, religious representatives reject scientific facts as it does not meet their spiritual needs and impressions.. However, others deificate scientific approach and discard paranormal and preternatural explanations as it seems amiss for their existing subject. Eventually, leading the noblesse to follow either religion or science.
It is the human nature that has put the supreme being (man) in an unremitting mission of exploring truth and reality. Man has been intensely eager to delve and discover this mysterious world. Hence, being conscientious, he rationally tries to investigate the answers of basic questions. This eagerness and curiosity has compelled man to decode and decipher what has been in clandestine before him. This athirst of searching and exploring has always been found in man. Though the scope and radius of man's ideas is limited. He can never surpass what inhibits him naturally. But the ardent wish has mustered courage in him and pushed him to find the answers of all lingering questions. It is a dynamic force employing man to fathom the mystery of his very being. Whatever the force may be, the thing that gives currency to the confrontation and disconformity is the way to pursue those motives. Many people seek their salvation in the folds of religion while many are those who look for science as a medium to man's inevitable mystery. People are divided into two distinct and quite different ways and ideas. Some go for religion, considering it a viable source to all their quests and questions while others deificate science. This is where the shoe pinches. Science and religion are not different things and ideas but the two aspects of a same coin.
Regrettably, many people fail to understand this very notion. They think of science as a separate entity having no relation with religion. They deal with science in a sense to materialize all their dreams and desires. Their pursuance is fixed on material holdings. For these people, this world is last resort to live in. For them its a means to an end. An end which ends when life comes to an end. Unfortunately, inspired by the West; the arch rival of religious ideology, they think of science as a source of all comforts and ease in human life. For these fellows worldly belonging is everything. They never come to know the deceptive face of it. They chant slogans under the spell of West, overlooking their glorious past which has entitled them cachet and prestige in annals of all time to come. Dazzled by the ample successful contributions of science to the modern world, they bow their heads before it. Definitely, the time would come, their sand houses would collapse. Ultimately, they will have to blow away the cobweb of modern science.
Undoubtedly, science is a means to make human life at ease, dealing with materialistic aspect of man's life. Contrary to this, there prevails another mode of human life that is spirituality. Spirituality is an integral part of man's life, without it, man will be like a sole spectator and nothing else. Spirituality is as pernicious to man as food for the hungry soul and water for thirsty lips. Spirituality and man are amalgamated in every aspect. Materialistic aspirations cannot please the departed souls. Feelings cannot be bought. Smile has no match with money. Pure love cannot be linked with lust. Avarice and wealth has no limit. Greed makes man intoxicated and makes him an unsocial animal, a brute.
Besides, sentiments of joy, cheerfulness, happiness and sorrow are valuable and cannot be bought or sold. Such feelings are attainted by penetrating deep into the folds of a religion. That is religion which opens the new dimensions in man's life and takes man to the highest horizons of peace and tranquility. This is religion alone that makes man's life complacent. It is said and rightly so, a contained mind is a bliss to mankind. This containment is achieved when man comes into the folds of religion. Religion is not a name of an outmoded ideology, no longer existing. It is a source of eternal salvation. It is the best source to peace, prosperity and progress and will remain so, till doomsday. Religion has much to offer man. It encompasses highest schemes of social and moral uplift.
Alternatively, it has been order of the day to chew out religion. Merely going into some books of insolent demagogues, young minds pick religion to pieces. These minds are turned round the fingers of their leaders who spoil their worldly life and detest their life after death as well. One cannot blink the fact and if so, man would find no place and would ultimately lose into the unending race of material desires and unlimited aspirations.
Certainly, this is religion which paves a way for departed souls to salvation. Materialistic belongings could provide temporary happiness and joy but souls can be satisfied merely by perfection of deeds. Religions guarantee man a better life after death. Those who stick to the notion, shun all their materialistic desires and become a pure soul. For Almighty God promises a better life in heaven. One could find many examples from history where experiencing profound penetration into mysticism and spirituality, individuals shook out the yokes of slavery and ascended the higher planes in their lives. They would be heightened to higher horizons for sure in heaven as well. Gautam Buddha, Bhagat Kabeer, Saami, Khwaja Nizamudin Chishti, Abdul Qadir Jilani are some instances in view. Their efforts and search for reality will never go in smoke. They are rewarded in this world and will be awarded there after. Those devoid of such a fully blooded force are really unfortunate. They become stoic and nothing means them except materialistic achievements. That achievement IS nothing at all. This pursuance makes their gifted life aimless, motiveless and purposeless.
Additionally, religion teaches that nothing is out of blue. Everything is inter connected. Nothingness has a deep meaning. When there was nothing, everything existed and that everything comes to screen from nothingness. When eyes are closed, man sees nothing and feels everything has lost. Man thinks so because his imagination has a limit. He cannot surpass that line. But actually, everything exists and by closing eyes before it, nothing becomes obsolete and outmoded. This offers a strong point in the case when a man dies. Materialistic perception instills in man the idea of nothingness behind his death. Whatever materialistic belonging is , man should strive hard to gain it, accumulate it and access to it by hook or crook. This idea employs man with tiring motives. Man going so far, tries tooth and nail achieving that purposeless objective in his short life hardly going sixty to seventy years.
Again, how fast a man can run after unlimited aspirations in a limited time? How much a man can achieve in his short life? How much a man can eat on an empty stomach? How much a water can a man drink when on thirsty lips? Just a morsel of food and a draught of water, nothing else. Hunger can be saturated, thirst can be quenched if intended so. Otherwise greed, lust and avarice is an unremitting race that never ends.
Nevertheless, according to science only that particular thing is reality which is approved by sense, observation and experimentation, reason and intellect while the rest of the things are unreal or illusion. But the fact is that five senses cannot reach the "ultimate reality". Similarly, reason and intellect do not work beyond the radius and scope of the five senses. Human understanding and intellect is limited and full of error. Hence, the diameter of scientific observation and calculation is limited only to what human senses can perceive. How can it then measure the revelations of religion which are immaterial and metaphysical and essentially spiritual?
Taking history as a guide, it can well and truly be said that religion along with science can wipe out all such endless and limitless desires. Science eases difficulties and offers comforts while religion can rid man of worldly tyranny and oppression. Religion has had its past, it has a present and would have a bright future coupled with scientific approach. It is religion that can blow away the cobweb of modern science and can torn away the yokes of materialism from the face of the earth. And it is science that can flourish the blind faith to logic and reasoning. Religion is not a static force. It is a dynamic force that can bring change and can offer mankind higher and nobler ends. While science can make man's life in conformity with worldly comforts and pleasures. Great astronomer Sir James Jeans has rightly said that greatest problems of science could not be resolved without believing in God. Same applies when religion is devoid of reasoning and logic.
Hence, religion when interpreted through scientific logic and reasoning offers a firm belief in the divine commandments. Eventually, enhancing the spirit to responsible accomplishment of those obligations. Reason based belief not only makes the person committed to his religion but also mounts his desire to mull over the heavenly doctrine aiming to discover the hidden treasures. Likewise, science seems impuissant when confronted with the quest and queries regarding mysterious universe and metaphysical things thereupon showing its limitations. Therefore, religion and science should be seen from an eye of same magnifying glasses otherwise this would be a parting effort to an intermixed entity.