Venezuelan Migration Could Raise GDP Growth in Ecuador by Up to 2 Percent
A recent study led by the World Bank estimates that Venezuelan migrants and refugees in Ecuador, most of them highly educated young people, could raise the country's GDP by up to 2 percent if they have access to jobs and income corresponding to their educational level.
Challenges and Opportunities of Venezuelan Migration in Ecuador is a study carried out in collaboration with six United Nations agencies. The report analyzes the situation of the Venezuelan migrant population and of the recipient communities. It includes relevant information for public policies and cooperation activities based on recent evidence, as well as for the definition of financing and humanitarian aid to complement the efforts of the Ecuadorian government.
The situation in Venezuela has triggered an unprecedented exodus in South America. To date, more than 400,000 Venezuelans have fled to Ecuador. The country has received the third largest share of this migratory flow after Colombia and Peru. This influx occurred during a challenging period for Ecuador due to economic difficulties, which have been exacerbated by falling oil prices and the impact of the COVID-19 pandemic.
According to the study, the majority of the Venezuelans interviewed had completed secondary school and many have some higher education, especially the women. If this population could obtain jobs commensurate with their educational level, they could generate revenue totaling between 1.6 and 1.9 percent of the country's GDP.
The study also identified the main constraints to making this a reality: obtaining legal migratory status and the documents needed to certify the studies completed. According to the quantitative and qualitative analyses carried out for this study, just 15 percent of the Venezuelan population of working age interviewed had legal migratory status. Nevertheless, 65 percent have some type of job. Four in 10 Venezuelans in Ecuador were victims of discrimination – mainly due to their nationality – during the report data collection and preparation period.
Another key challenge is school enrolment: over 50 percent of school-aged migrants and refugees do not attend school, mainly because of the costs involved, such as for materials or transportation, and because of the lack of identification documents.
"The World Bank recognizes the efforts of the Government of Ecuador to address the economic challenges and at the same time the difficulties involved in the sustained flow of a large number of immigrants," said Juan Carlos Alvarez, resident representative of the World Bank in Ecuador. "We believe that this study can serve as additional input for decision-making and public policy development to increase the wellbeing of the Ecuadorian and Venezuelan population. It can also serve to inform the support of international cooperation agencies, such the recent assistance that the government received from the member states of the Global Concessional Financing Facility (GCFF)."
More than half — 57 percent — of Venezuelans in Ecuador work informally, while 71 percent have temporary employment contracts. According to the report, Venezuelan migrants work five more hours per week than their Ecuadorian peers yet receive 42 percent less pay for the same work.
Bureaucratic procedures and the lack of documentation are the main constraints to legalizing their migratory status and participating formally in the labor market. Women are more vulnerable to job discrimination and their access to employment is limited by childcare duties given that more than half of Venezuelan children and adolescents in Ecuador do not attend school.
Due to the COVID-19 pandemic in Ecuador, in seven of every 10 households of the migrant and refugee Venezuelan population, there is an adult who has "skipped a meal," in other words, who did not have breakfast, lunch or dinner. Additionally, in recent months, in half of the Venezuelan households interviewed, at least one of their members has become unemployed.
"Ecuador's economic and social situation, coupled with the COVID-19 crisis, mainly affects the country's most vulnerable populations. It has an impact on Venezuelan populations, but also on the communities that receive them. Therefore, developing protection and social inclusion alternatives requires the efforts and commitment of everyone: the government, civil society, the private sector and the international community," said Sergio Olivieri, a World Bank senior economist and one of the report's authors.
The study, Challenges and Opportunities of Venezuelan Migration in Ecuador, was requested by the Government of Ecuador to analyze the fiscal impact of the migratory flow occurring since 2018. To this end, the World Bank worked with different Ecuadorian government and United Nations agencies, using interviews, focus groups, administrative records and innovative mechanisms such as big data. This report is part of a World Bank research series on Venezuelan migration in Latin America. Previously, the organization published studies on Colombia (2018) and Peru (2019).
Greater Innovation Critical to Driving Sustained Economic Recovery in East Asia
Innovation is critical to productivity growth and economic progress in developing East Asia in a rapidly changing world, according to a new World Bank report launched today.
Countries in developing East Asia have an impressive record of sustained growth and poverty reduction. But slowing productivity growth, uncertainties in global trade, and technological advances are increasing the need to transition to new and better modes of production to sustain economic performance.
To support policy makers in meeting this challenge, The Innovation Imperative for Developing East Asia examines the state of innovation in the region, analyzes the key constraints firms face in innovating, and lays out an agenda for action to spur innovation-led growth.
"A large body of evidence links innovation to higher productivity," said Victoria Kwakwa, World Bank Vice President for East Asia and Pacific. "The COVID-19 pandemic, climate change, along with the fast-evolving global environment, have raised urgency for governments in the region to promote greater innovation through better policies."
While developing East Asia is home to several high-profile innovators, data presented in the report show that most countries in the region (except China) innovate less than would be expected given their per capita income levels. Most firms operate far from the technological frontier. And the region is falling behind the advanced economies in the breadth and intensity of new technology use.
"Aside from some noteworthy examples, the vast majority of firms in developing East Asia are currently not innovating," said Xavier Cirera, a lead author of the report. "A broad-based model of innovation is thus needed – that supports a large mass of firms in adopting new technologies, while also enabling more-sophisticated firms to undertake projects at the cutting edge."
The report identifies several factors that impede innovation in the region, including inadequate information on new technologies, uncertainty about returns to innovation projects, weak firm capabilities, insufficient staff skills, and limited financing options. Moreover, countries' innovation policies and institutions are often not aligned with firms' capabilities and needs.
To spur innovation, the report argues that countries need to reorient policy to promote diffusion of existing technologies, not just invention; support innovation in the services sectors, not just manufacturing; and strengthen firms' innovation capabilities. Taking this broader view of innovation policy will be critical to enabling productivity gains among a broader swath of firms in the region.
"It is important for governments in the region to support innovation in services, given their rising importance in these economies – not only for better service quality but increasingly as key inputs for manufacturing," said Andrew Mason, also a lead author of the report.
Countries also need to strengthen key complementary factors for innovation, including workers' skills and instruments to finance innovation projects. Building stronger links between national research institutions and firms will also be critical to fostering innovation-led growth in the region.
Sea transport is primary route for counterfeiters
More than half of the total value of counterfeit goods seized around the world are shipped by sea, according to a new OECD-EUIPO report.
Misuse of Containerized Maritime Shipping In the Global Trade of Counterfeits says that seaborne transport accounts for more than 80% of the volume of merchandise traded between countries, and more than 70% of the total value of trade.
Containerships carried 56% of the total value of seized counterfeits in 2016. The People's Republic of China was the largest provenance economy for container shipments, making up 79% of the total value of maritime containers containing fakes and seized worldwide. India, Malaysia, Mexico, Singapore, Thailand, Turkey and the United Arab Emirates are also among the top provenance economies for counterfeit and pirated goods traded worldwide.
Between 2014 and 2016, 82% of the seized value of counterfeit perfumes and cosmetics by customs authorities worldwide, 81% of the value of fake footwear and 73% of the value of customs seizures of fake foodstuff and toys and games concerned sea shipments. Additional analysis showed that over half of containers transported in 2016 by ships from economies known to be major sources of counterfeits entered the European Union through Germany, the Netherlands and the United Kingdom. There are also some EU countries, such as Bulgaria, Croatia, Greece and Romania, with relatively low volumes of containers trade in general, but with a high level of imports from counterfeiting-intense economies.
To combat illicit trade, a number of risk-assessment and targeting methods have been adapted for containerised shipping, in particular to enforce against illicit trade in narcotics and hazardous and prohibited goods. But the analysis reveals that the illicit trade in counterfeits has not been a high priority for enforcement, as shipments of counterfeits are commonly perceived as "commercial trade infractions" rather than criminal activity. Consequently, existing enforcement efforts may not be adequately tailored to respond to this risk, according to the report. Tailored and flexible governance solutions are required to strengthen risk-assessment and targeting methods against counterfeits.
As well as infringing trademarks and copyright, counterfeit and pirated goods entail health and safety risks, product malfunctions and loss of income for companies and governments. Earlier OECD-EUIPO work has shown that imports of counterfeit and pirated goods amounted to up to USD 509 billion in 2016, or around 3.3% of global trade.
Confident in managing liquidity, organizations still face challenges forecasting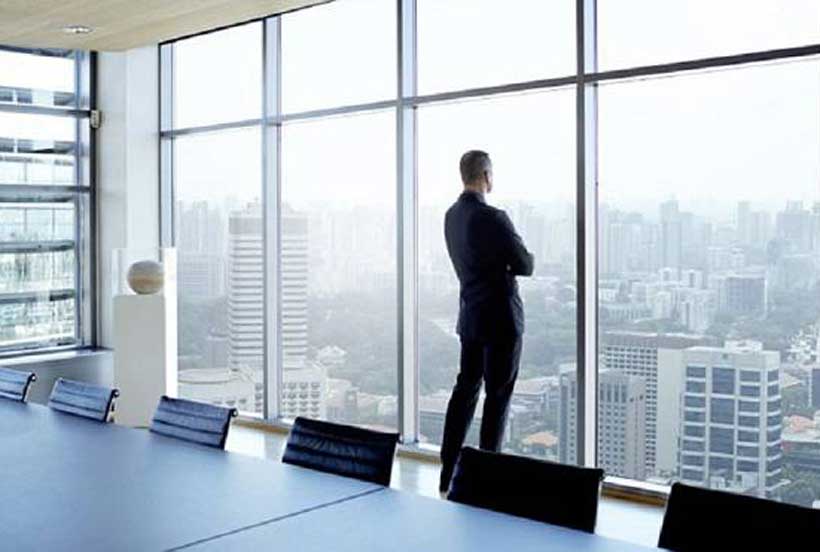 Most responding C-suite and other executives (84.6%) feel confident in their organizations' abilities to manage cash and liquidity, according to a Deloitte poll. But as uncertainty persists, it's important for organizations to continue to improve and strengthen their cash and liquidity management abilities so as not to provide a false sense of security.
"With increased disruption from the pandemic, it's important for executives to build long-term, sustainable strategies for liquidity versus focusing on short-term fixes which can provide a false sense of security. Bettering processes like forecasting can help give better visibility into cash-flows which in turn can help attain liquidity objectives."
While forecasting can help give organizations better visibility into their financials, doing so has been difficult for many organizations amid the pandemic. Respondents stated that forecasting was either their top challenge (13.8%) or among their top challenges (54%) with liquidity and cash management during COVID-19.
"The pandemic has shifted executives' focus from long-term planning to addressing more immediate business concerns—putting forecasting capabilities into the spotlight, which has shown weak points in these efforts. Gaining better visibility into forecasting to fully understand the liquidity impacts in their business is critical in navigating a path forward," Jackson continued.
Advanced technologies are here to help but few are taking advantage
With forecasting challenging executives, especially in a time of increased disruption, leveraging advanced technologies can help. However, only 13.5% of respondents stated they are currently doing so and 18.8% of respondents plan to implement in the next 12 months. Almost half of respondents (46.8%) stated that they have no plans to use advanced technology in their liquidity management efforts.
Jackson said, "Utilizing technologies like advanced analytics can help executives save time and gain valuable insight that might not have otherwise been available—identifying trends and issues throughout areas like forecasting efforts. Ultimately, advanced technologies can help executives evaluate the most strategic ways to strengthen their liquidity."
Through disruption, organizations are regularly updating liquidity management efforts
Executives stated that their organizations are updating cash flow and liquidity management plans in a regular cadence. Nearly a third (31.4%) of respondents are updating their plans monthly and nearly a quarter (24.5%) are updating their plans on a weekly basis. Only 7.2% of respondents stated they were not making changes to their cash flow and liquidity management plans.
Jackson concluded, "Efforts in managing cash flow and liquidity have usually been reserved for companies in distress. However, with the pandemic and increased disruption, these efforts are now relevant for almost every organization. Executives should recognize that now is the time to act by updating or creating better processes, gaining visibility and enhancing capabilities to make proactive and informed decisions that affect liquidity."