Tiger Conservation in South and Southeast Asia and The Indian Experience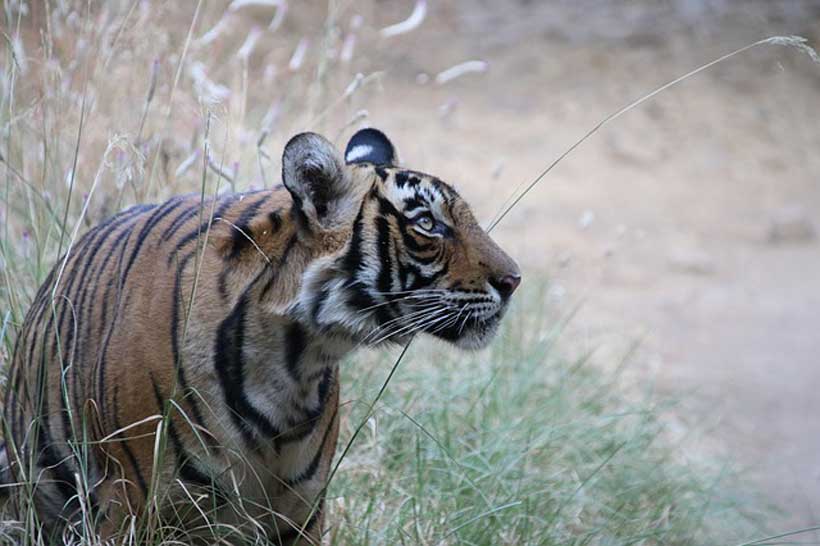 Every year 29th July is being celebrated as Tiger Day since 2010 when thirteen tiger range countries, Bangladesh, Bhutan, Cambodia, China, India, Indonesia, Laos, Malaysia, Myanmar, Nepal, Russia, Thailand and Vietnam adopted the Global Tiger Recovery Program  in St. Petersburg, Russia in November 2010 to double the number of wild tigers from about 3,200 to more than 7,000 by 2022. Earlier in the same year Governments from across Asia's tiger range countries took initiatives to save wild tigers from extinction and total protection of critical tiger habitats on January in 1st Asian Ministerial Conference on Tiger Conservation at Hua Hin, Thailand.
Degradation in Tiger Population in Southeast Asia
Maximum tigers were roaming on those areas of Asia where human beings are now densely populated. Presently over one-third of tiger conservation sites in the world are still under the risk and the majority of those areas are located in Southeast Asia. Bhutan is the home to the highest altitude tigers in the world and Indonesian island of Sumatra is one of the last places on earth where tigers, elephants and orangutans coexist in the wild. Sunderban mangrove area of India and Bangladesh is the habitat of largest number of wild Royal Bengal tigers. One hundred years ago, there were 100,000 wild tigers in the nature but in 2010 as few as only 3,200 wild tigers remained. The sole cause of declination in tiger population is human activity and nearly 97% has been extinct due to rampant poaching and habitat loss. The borders of India-Nepal, Indonesia-China and Russia-China are very well known hot spots for trans-boundary smuggling of tiger body parts.
Indian Tiger Protection Laws and National Tiger Conservation Authority
The main legislative action was undertaken by then Indian government through the insertion of the Wildlife (Protection) Amendment Act, 2006 which was also known as 'Tiger Amendment'. This Amendment of 2006 introduced some important statutory and administrative steps including National Tiger Conservation Authority (Section 38L), Tiger and Other Endangered Species Crime Control Bureau (Section 38Y), Tiger Conservation Plan (Section 38V) and Tiger Conservation Foundation (Section 38 X). This Amendment was made on the recommendation of Tiger Task Force (TTF) consisting of biologists, social scientists, activists and forest officers across the country constituted by then Prime Minister in July 2005 on the backdrop of vanishing of tigers by rampant killing and poaching. Since its inception in 2006, National Tiger Conservation Authority has worked tremendously and till now declared nearly 50 protected areas as Tiger Reserves having critical tiger habitats with the consultation of State Governments. Though few Tiger Reserves were established earlier after launching of Project Tiger during 1973 but those reserves have got the statutory status (Section 38V) after this Amendment. Central Government notified many bye laws for better functioning of National Tiger Conservation Authority and those are The National Tiger Conservation Authority (Qualifications and Experience of Experts or Professional Members) Rules, 2006; The National Tiger Conservation Authority (Salaries, Allowances and other Conditions of Appointment) Rules, 2006; The Tiger Conservation Authority Fund (Regulation) Guidelines, 2007; The National Tiger Conservation Authority (Tiger Conservation Foundation) Guidelines, 2007; The National Tiger Conservation Authority (Annual Reports and Annual Statement of Accounts) Rules, 2007; The National Tiger Conservation Authority (Recruitment and Conditions of Service of Officers and Other Employees) Rules, 2007 and The National Tiger Conservation Authority (Normative Standard for Tourism activities and Project Tiger) Guidelines, 2012. The Act has played nicely the federal features of Indian government as 'wild animals' are subject of State as well as Union.
Indian legal framework for wild animal protection
There is an elaborated interpretation of Indian Constitution after 42nd Amendment in 1976 through which protection of wild animals came under the Directive Principles of State Policies (Article 48A) and Fundamental Duties (Article 51A(g)) of citizen. This Amendment also brought the subject protection of wild animals within the legislative approach of States as well as Centre. In 1992, the 73rd and 74th Constitutional Amendments widened the legislative power on forestry and ecological aspects to local governments of panchayats and municipalities. The Wildlife (Protection) Act, 1972 instituted office of Director of Wildlife Preservation [Section 3(a)], Asst. Director of wildlife preservation [Section 3(b)] and Wildlife Advisory Board [Section 6] at central level and Chief Wildlife Wardens [Section 4 (a)] and Wildlife Wardens [Section 4 (b)] at State level. After the Amendment of 1991, Central Zoo Authority [Section 38A] came into force to regulate all zoos in the country and National Board for Wildlife [Section 5A] at State level. The Amendment of 2003 introduced National Board for Wildlife [Section 5A] and a Standing Committee of the National Board [Section 5B] and for state level Honorary Wildlife Wardens [Section 4 (bb)], State Board Wildlife [Section 6], Advisory Committee [Section 33 B], Conservation Reserve Management Committee [Section 36 B] and Community Reserve Management Committee [Section 36 D]. There are several other administrative authorities constituted for protection of tigers and wild animals directly or indirectly. In 1962 the Animal Welfare Board of India was established under Ministry of Environment and Forests as per provisions of the Prevention of Cruelty to Animals Act, 1960 and National Biodiversity Authority was established through the provision of the Biological Diversity Act, 2002 to regulate, transfer and use of diversified biological resources at the national level. The National Afforestation and Eco-Development Board, was set up in 1992 for promoting afforestation, tree plantation, ecological restoration and eco-development activities.
Collective Initiatives by Member Countries
Countries like India, Nepal and Russia have shown that tiger recovery is possible but other governments in Southeast Asia are facing the challenges in poaching and man-tiger conflicts. In November 2009, representatives from the Convention on International Trade in Endangered Species of Wild Fauna and Flora (CITES) Secretariat, the International Criminal Police Organization (INTERPOL), the United Nations Office on Drugs and Crime (UNODC), the World Customs Organization (WCO) and the World Bank (IBRD) decided in Vienna to form the International Consortium on Combating Wildlife Crime (ICCWC) to jointly move forward in a coordinated manner with mandates in law enforcement and criminal justice to prevent and combat illegal trade in wild animals and plants. Finally the Consortium was launched by Prime Minister Vladimir Putin in November 2010 during the International Tiger Forum held in St. Petersburg, Russian Federation. ICCWC is the first initiative where these five international agencies cooperate together towards crimes against animals, birds and fish, as well as timber and non-timber forest products to achieve a common goal of delivering multi-agency support to affected countries. In 2014, Nepal became the first country to achieve a full year of zero poaching for three of the world's most iconic species –tiger, rhino and elephant. Last year Indian Prime Minister on the event of global tiger day declared that India is the safest habitat for tigers in the world and having largest numbers of wild tigers in the nature. India along with other participant countries decided to double their tiger population within 2020 at the St. Petersburg Tiger Summit, Russia in 2010 and as per recent press release of National Tiger Conservation Authority, since 2006, the 33% rise in tiger numbers is the highest ever recorded between cycles which stood at 21% between 2006 to 2010 and 30% between 2010 and 2014.
Wildfires in Turkish tourist regions are the highest recorded
Turkish fires in tourist regions are the hottest in history, due to which thousands of tourists evacuated as the nation fights over 50 blazes from the Aegean Sea resort. On Thursday, according to satellite data given to the Guardian, the heat intensity of flames in Turkey was four times greater than anything in the nation recorded. At least 4 people have been slain by blazes that spread across Antalya, causing a fleet of boats to rescue thousands of vacationers from their hotels.
The conditions in and throughout the country were tinder-dry at sites for scores of additional blazes. Turkey's 60-year temperature record had been broken the previous week when Cizre, a town in the south-east, registered 49.1C.
The pictures of damage in Turkey on social media add up to fears about the increasing fury of extreme weather in a climate-disrupted world after fatal heat waves in America, floods in Europe and China, and Siberian fires.
The popular Aegean resorts surrounded by slopes, forests, and agricultural areas turned to ash are reported in local media. In the province of Bodrum, Muğla, 80 hectares (197 acres) of land and air were torched. In the summer, wildfires are typical in Turkey, but the blazes have been extraordinary for the last two days. The EU Copernicus Atmosphere Monitoring Service satellite analysis shows a heat intensity of around 20 gigawatts on Thursday, up 4 times the daily maximum for fires.
Mark Parrington, a senior scientist at the EU's Copernicus Atmosphere Monitoring Service stated "these figures are not as large as the past 19 years. He continued that the fire smoke near Antalya was now moving to Cyprus. Residents in the cities concerned said that reporters never saw such a thing. Ibrahim Aydın, a farmer, said he was almost killed while fighting the flames, and he lost all of his cattle. "All I had on the floor was burnt. He said Daily Sabah, "I lost lambs and other animals." "This was not common. It was like hell.
The firemen fought over 50 blazes around the country. Dozens of the smoke were admitted. As the news spread, #PrayForTurkey appeared on Twitter trend with devastating photos and maps that displayed over two dozen around the country. Government ministers secularized, however, that the reason may be incendiary assaults by the Kurdish separatist PKK movement. Wider climatic trends that are rising fire hazards in Turkey and abroad have been noted in a few domestic studies. Climate scientists have long foreseen that increasing temperatures and variations in precipitation due to human emissions will impact the Mediterranean worse. According to the latest study of the United Nations Intergovernmental Panel on Climate Change, the future wildfire danger in Southern Europe is expected to grow.
Levent Kurnaz, The Turkish climate scientist, stated current climatic conditions for easy inflammation were established. "There is very hot and dry weather. This helps begin fires. Our minor error leads to a major calamity," he tweeted.
Singer Dua Lipa bemoaned the fact that the world must understand that climate change is read in Turkish response to wildfires. Dua sent prayers to Turkey on Friday via Instagram where flames were devastated by wildfires. "Pray for Turkey". We weep on our wretched world.
She added, "We have to face the facts. PROTECT OUR MOTHER. Turkey I', with you."
The trend is expected to continue this year. The World Weather Organization stated that severe heat in Italy, Greece, Tunisia, and Turkey is reaching the entire Mediterranean region, with forecasts of temperatures even higher than 40C. It has called for measures to avoid difficulties with health and water supplies.
It is anticipated that the heat waves in Southern Europe will last into next week, with certain projections that it might be some of the worst on record. In the weeks ahead, the Turkish weather bureau has little chance of reprieve. The temperatures of Ankara and numerous other locations will be over 12C next week than the norm in August. Southern Greece was already affected by wildfires, requiring rural evacuations outside the western port of Patras. In Bulgaria and Albania, Blazes are also documented. In North Macedonia, Albania, Bulgaria, and portions of Romania and Serbia, high-temperature warnings were issued. In Italy, Portugal, Spain, and portions of North Africa, the EU has issued its highest fire-risk alert. Further east, on Thursday in Lebanon, a big fire broke out, killing one person.
In tourist regions, villages and some hotels were evacuated, and the film showed people fleeing through fields when flames closed in their houses. In Antalya's Mediterranean resort zone and the Mugla district of the Aegean resort, Pakdemirli claimed flames are still blazed. There were four people killed by wildfires on the south coast of the nation. On Friday, following the evacuation of dozens of communities and hotels, firefighters fought burns for the third day. We can hope that part of the fire would be contained this morning, but although we cautiously claim it is improved, we can still say it's controlled. The wildfires broke out somewhere else in the region, with more than 40 winds and high temperatures in Greece during the previous 24 hours. On Tuesday, a pine forest north of Athens was burned and more than a dozen residences were damaged before the fire came under control. In the hilly north of Lebanon, fires burnt vast areas of pine forests this week, killing a firefighter at least and causing several inhabitants to evacuate
"Right now, the risks are quite significant; if these temperatures persist we might begin to see more fire over the following weeks."
The problems of climate change, part 1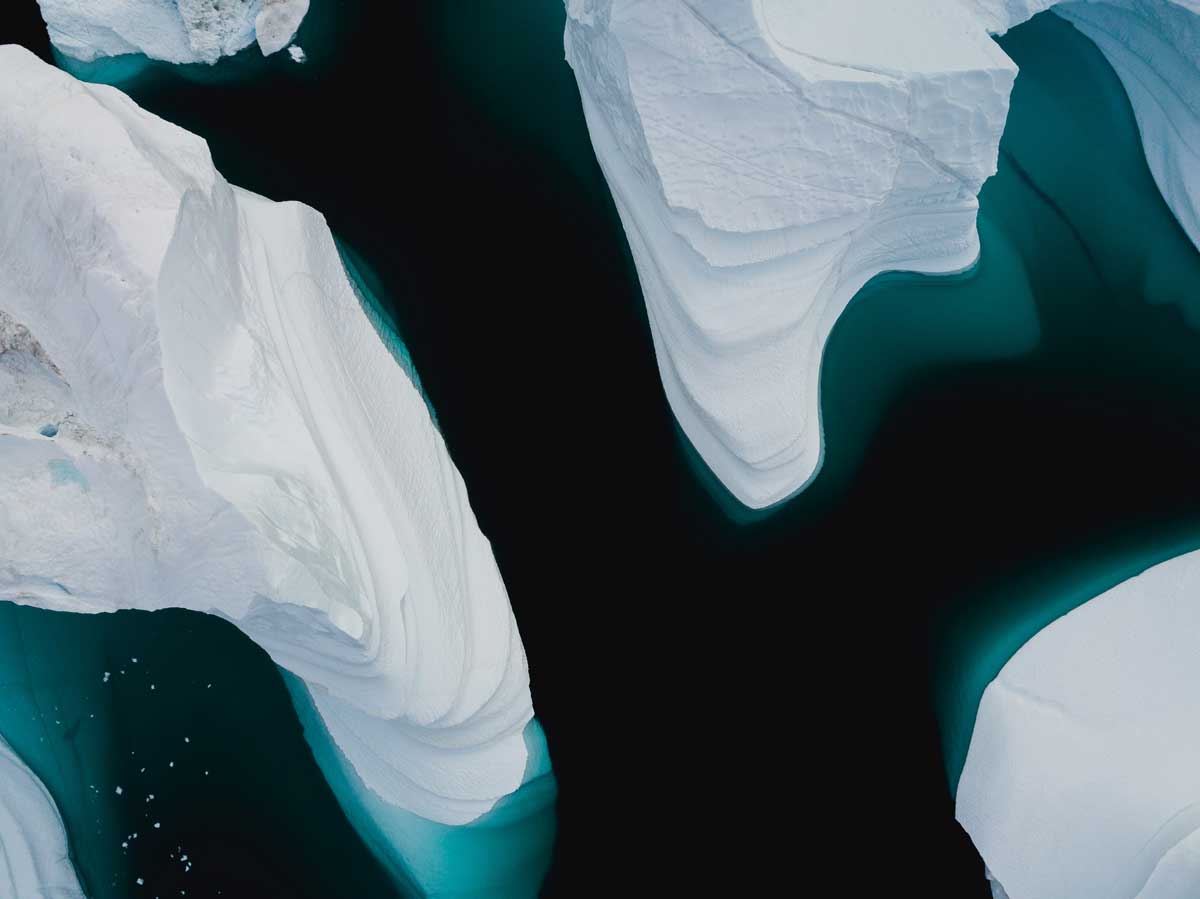 In recent years, increasing evidence has shown that the world is warming. Scientists' research tells us that the cause of global warming in recent decades is most likely to be a large number of greenhouse gases released as a result of industrial production and everyday life habits.
Due to the huge environmental disasters it can cause on a world scale, global warming has also attracted the attention of governments, media and people in various countries. In order to avoid irreversible environmental disasters due to global warming caused by human activities, governments have convened multiple international conferences under the United Nations Framework Convention on Climate Change.
For the man in the street, global warming seems to be just an abstract concept, something far removed from him. In his view, how to deal with global warming falls within governments' responsibility and he has nothing to do with it. Global warming, however, is something that is really happening and will affect everyone's life on the planet.
Food, clothing, housing and transport can be affected directly or indirectly by global warming. As members of the global village, we ordinary people should also understand some basic concepts about global warming and actively respond on our own initiative.
According to the World Meteorological Organisation, the global average temperature from 2016 to 2020 was the warmest one ever recorded – approximately 1.1°C higher than in the period from 1850 to 1900 (the base period for temperature changes relative to the industrial revolution), and higher than in the 2011- 2015 period. The National Aeronautics and Space Administration (NASA) predicts that by 2100 the global temperature will increase by about 1.4-5.8°C and the global climate will undergo huge changes never seen in the last 10,000 years.
Climate change is closely related to human society as the frequency, intensity and duration of extreme weather events such as floods, droughts, hurricanes and heat waves increase. The Global Risk Report 2020 issued by the World Economic Forum underlined that environmental issues such as extreme weather events, failure to respond to related problems, and natural disasters are considered high-risk events with high probability of occurrence and greater impact.
With a view to actively responding to the climate crisis and achieving sustainable development, and to helping people fully understand the socio-economic impact of future temperature increases, scientists are carrying out a great deal of research. This theoretical and empirical evidence is of great importance for the implementation of adaptive strategies to allocate resources to ensure public safety from natural disasters.
The normal metabolism of the human body requires a constant body temperature between 36~37°C. When the human body is exposed to a high temperature environment for a long time, the metabolic function of the body decreases: the blood supply to the central nervous system decreases as the blood vessels in the skin expand; the actual volume of fluid circulating in the blood vessels becomes thinner as water loss increases, and the internal body temperature gradually rises.
When the temperature of the human body exceeds 39°C, it is not only a sign of some ongoing disease, but this temperature can cause heat-related illnesses such as exhaustion, heat cramps and heatstroke. With water loss, the body's water and electrolytes can become unbalanced; blood viscosity and cholesterol levels increase; blood vessels dilate; blood circulation accelerates; the heart and lung systems overload, which in turn causes cardiovascular events (such as heart attack and stroke), thus increasing the likelihood of death.
It is worth noting that there are also significant differences in the impact of heat-related illnesses on different groups of people. The elderly, children and outdoor workers are more vulnerable to heat-related illnesses and accidental injuries than the rest of the population.
On days with high temperatures, older people with reduced physical function and poor health or chronic diseases are more likely to suffer. For the impact of heat-related illnesses such as stroke, kidney and respiratory diseases, the risk of death is 10.4% higher than on days with a temperate climate. Considering the accelerating ageing of population, the health risks caused by climate change in the future could be more severe in a geometric-sequential form.
Increased exposure to heat caused by climate change can also damage the health of unborn children. On the one hand, heat can directly lead to faster delivery, shorter pregnancies and lower birth weight.
A paper published in 2020 by Alan Barreca and Jessamyn Schaller in Nature Climate Change examined over 56 million births in various counties in the USA between 1969 and 1988. The results of the study showed that on days when the maximum temperature exceeded 32.2°C, the birth rate increased by 5%, the number of pregnancy days decreased by an average of 6.1 days and some births occurred as much as two weeks earlier.
A paper published in 2009 by Oliver Deschenes, Michael Greenstone and Jonathan Guryan in the American Economic Review found that the warm weather experienced during pregnancy (especially in the second and third quarter) had a worrying negative impact on the baby's birth weight. The authors predicted that, by the end of the 21st century, the average birth weight of white babies would decrease by 0.22% (7.5 grams) and the average birth weight of black babies would decrease by 0.36% (11.5 grams).
On the other hand, high temperatures will affect the yield potential of major crops, threaten food security and increase food prices, thus indirectly affecting health issues such as nutrition (also considering the obvious decrease in available water on the planet), immunity, and the birth of infants and the growth of young children.
Health is one of the important elements of human capital. Many research findings confirm that exposure to high temperatures during the foetal period has a significant negative impact on an individual's cognitive abilities and long-term human capital accumulation. In 2019 the Journal of Environmental Economics and Management edited a paper by Ram Fishman, Paul Carrillo and Jason Russ in 2019, based on a group of employees in an Ecuadorian education department born between 1950 and 1980. The temperature has a negative impact on the level of education and income in adulthood: for every 1°C increase in the average monthly temperature during pregnancy, the probability that a person receives secondary education will decrease by 0.2% and the level after adulthood will decrease by 0.7%, with women being the most affected (0.86% compared to 0.59% for men).
Finally, high temperature will also have a great impact on workers' productivity. When the human body is exposed to a high-temperature environment, the increase in internal body temperature will stimulate the nerve centre, leading to self-protective fatigue, decreased strength and muscle endurance, thus reducing productive efficiency.
A paper published in 2018 by Peng Zhang, Olivier Deschenes, Kyle Meng, Junjie Zhang in the Journal of Environmental Economics and Management used the detailed production data of 500,000 workers from 1998 to 2007 and adopted the fixed-effect model of data to study the effect of temperature on the total factor of firm-level productivity (TFP) and the influence of input and output factor. It is demonstrated that the productive efficiency of both labour-intensive and capital-intensive firms shows sensitivity to high temperatures: compared to a standard of 10-15.6 °C, when the maximum daytime temperature exceeds 32.2°C, TFP will be reduced by 0.56%.
The Only Way to Stop Global Warming
One way exists to stop global warming, but the mutual feedback cycles that are now accelerating global warming might already have achieved enough speed of increasing temperature so as to prevent even that one way from working, and therefore the planet might already be doomed. Since the only way to stop global warming hasn't yet even been proposed (much less tried), I shall now publicly propose it here, in accord with the adage "Better late than never."
The way to stop global warming (if it still can be stopped) is to ban purchases of stocks and of bonds — i.e., of all forms of investment securities (corporate shares and even loans being made to the corporation) — of enterprises that extract from the ground (land or else underwater) fossil fuels: coal, oil, and/or gas.
For examples: in 2017, the world's largest fossil-fuels extractors were, in order: 1. Saudi Aramco (Saudi Arabia billionaires); 2. Chevron (U.S. billionaires); 3. Gazprom (Russia billionaires); 4. ExxonMobil (U.S. billionaires); 5. National Iranian Oil Co. (Iran billionaires); 6. BP (UK billionaires); 7. Shell (Netherlands billionaires); 8. Coal India (India billionaires); 9. PEMEX (Mexico billionaires); 10. Petroleos de Venezuela (Venezuela billionaires); 11. PetroChina/CNPC (China billionaires); and 12. Peabody Energy (U.S. billionaires). (NOTE: U.S. billionaires, allied with Saudi, UK, Netherlands, and India, billionaires, are trying to absorb, into their team, Russia, Iran, Mexico, Venezuela, and China, each of which latter nations had actually nationalized their fossil fuels, so that those nations' Government, instead of any billionaires, would own those assets, in the name of all of the given nation's residents. Though Russia ended its side of the Cold War in 1991, the U.S.-and-allied side of the Cold War secretly continued, and continues, today. Consequently, the U.S.-led team failed to achieve total conquest of the Russia-led team, and is now increasingly trying to do that: achieve total global hegemony, so that the entire world will be controlled only by U.S.-and-allied billionaires. This explains a lot of today's international relations.) All fossil-fuels extractors compete ferociously, as producers of a basic global commodity, but the proposal that is being made here will affect all of them and all countries, even if it is done by only one country.
Why Investing in Fossil-Fuel Extractors Must Be Outlawed
It needs to be outlawed (in some major country, perhaps even just one) in order to save our planet. Here's how and why doing that in even just a single country might save the planet (this is a bit long and complicated, but avoiding global catastrophe is worth the trouble, so, you might find it worth your while to read this):
These companies exist in order to discover, extract, refine, and market, fossil fuels, in order for these fuels to be burned — but those activities are killing this planet. Buying stock in, and lending money to, these firms doesn't purchase their products, but it does incentivize all phases of these firms' operations, including the discovery of yet more fields of oil, gas, and coal, to add yet more to their existing fossil-fuel reserves, all of which are discovered in order to be burned. Unless these companies' stock-values are driven down to near zero and also no investor will be lending to them, all such operations will continue, and the Earth will therefore surely die from the resulting over-accumulation of global-warming gases, and increasing build-up of heat (the "greenhouse-effect"), from that burning.
To purchase stock in a fossil-fuel extractor — such as ExxonMobil or BP — or to buy their bonds or otherwise lend to them, is to invest in or fund that corporation's employment of fossil-fuel explorers to discover new sources of oil, gas, or coal, to drill, and ultimately burn. Such newly discovered reserves are excess inventories that must never be burnt if this planet is to avoid becoming uninhabitable. But these firms nonetheless continue to employ people to find additional new places to drill, above and beyond the ones that they already own — which existing inventories are already so enormous as to vastly exceed what can be burnt without destroying the Earth many times over. To buy the stock in such corporations (or else lend to them) is consequently to fund the killing of our planet. It's to fund an enormous crime, and should be treated as such. To invest in these companies should be treated as a massive crime.
The only people who will suffer from outlawing the purchase of stock in, and lending to, fossil-fuel extractors, are individuals who are already invested in those corporations. Since we've already got vastly excessive known reserves of fossil fuels, discovering yet more such reserves is nothing else than the biggest imaginable crime against all future-existing people, who can't defend themselves against these activities that are being done today. Only our government, today, can possibly protect future people, and it will be to blame if it fails to do so. The single most effective way it can do this, its supreme obligation, is to criminalize the purchase of stock in fossil-fuels extractors, and to bar loans to them. Here's why (and please follow this closely now):
The IMF says that "To limit the increase in global temperature to 2 degrees Celsius — the more conservative of the goals agreed to by governments at the 2015 climate change talks in Paris — more than two-thirds of current known reserves, let alone those yet to be discovered (see Table 1), must remain in the ground (IEA 2012)." Obviously, then, what the oil and gas and coal companies are doing by continuing exploration is utterly idiotic from an economic standpoint — it's adding yet more to what already are called "unburnable reserves." Thus, waiting yet longer for a technological breakthrough, such as fossil-fuels corporations have always promised will happen but nobody has ever actually delivered (and such as is exemplified here), is doomed, because if and when such a real breakthrough would occur, we'd already be too late, and the uncontrollably spiralling and accelerating feedback-loops would already be out of control even if they weren't uncontrollable back then. We'd simply be racing, then, to catch up with — and to get ahead of — an even faster rise in global temperatures than existed at that previous time. Things get exponentialy worse with each and every year of delay. Consequently, something sudden, sharp, and decisive, must happen immediately, and it can happen only by a fundamental change becoming instituted in our laws, not in our technology. The solution, if it comes, will come from government, and not even possibly come from industry (technological breakthroughs). For governments to instead wait, and to hope for a "technological breakthrough," is simply for our planet to die. It's to doom this planet. It's to abandon the government's obligation to the future (its supreme obligation). The reason why is that what's difficult to achieve now (preventing the murder of our planet), will soon be impossible to achieve.
On 13 November 2019, the International Energy Agency reported that "the momentum behind clean energy is insufficient to offset the effects of an expanding global economy and growing population," and "The world urgently needs to put a laser-like focus on bringing down global emissions. This calls for a grand coalition encompassing governments, investors, companies and everyone else who is committed to tackling climate change." Obviously, we are all heading the world straight to catastrophe. Drastic action is needed, and it must happen now — not in some indefinite future. But the IEA was wrong to endorse "calls for a grand coalition encompassing governments, investors, companies and everyone else," which is the gradual approach, which is doomed to fail. And it also requires agreement, which might not come, and compromises, which might make the result ineffective.
I have reached out to Carbon Tracker, the organization that encourages investors to disinvest from fossil fuels. Their leader, Mark Campanale, declined my request for them to endorse my proposal. He endorses instead "a new fossil fuel non-proliferation treaty supported by movements calling to leave fossil fuels in the ground." When I responded that it's vastly more difficult, for states (individual governments) to mutually pass, into their respective nation's laws, a treaty amongst themselves (since it requires unanimity amongst all of them instituting into each one of their legal systems exactly that same law), than it is for any state ON ITS OWN to institute a law (such as I propose), he still wasn't interested. I asked him why he wasn't. He said "I've chosen a different strategy for my organization." I answered: "All that I am seeking from you is an ENDORSEMENT. I am not asking you to change your 'strategy' (even if you really ought to ADD this new strategy to your existing one)." He replied simply by terminating communication with me and saying, without explanation, "We don't always agree."
Here is that "treaty supported by movements calling to leave fossil fuels in the ground". As you can see there, it was posted in 2012, and as of now (nine years later) it has been signed by 8 individuals, no nations (and not even by any organizations). Mark Campanale isn't among these 8.
Carbon Tracker is secretive of the identities, and size of donations, of its donors, but its website does make clear that it's a UK organization that has designed itself so as to be as beneficial for tax-write-offs to U.S. billionaire donors as possible, and "Our UK organisation has an Equivalency Determination ('ED') which allows it to be recognised by the IRS as a 501(c)3 US Public Charity. We have held the ED since February 2016 and is maintained annually by NGO Source on behalf of our major US donors." In short: it's part of the U.S.-led team of billionaires. Perhaps this organization's actual function is that (since the nations that have nationalized their fossil fuels haven't yet been able to be taken over as outright colonies or vassal-states controlled by the U.S.-led group) the residents inside those outside countries will be paying the price (in reduced Government-services, etc.) from a gradual transition to a 'reduced carbon' world. (Everybody but those billionaires will be paying the price.) This mythical aim, of a 'reduced-carbon' 'transition', would then be a veiled means of gradually impoverishing the residents in those nations, until, ultimately, those people there will support a coup, which will place U.S.-and-allied billionaires in charge of their Government (such as happened in Ukraine in 2014). This appears to be their policy regarding Venezuela, Iran, and several other countries. If it is additionally influencing the 'transition to a low-carbon economy', then it's actually blocking the needed change in this case (which isn't, at all, change that's of the gradual type, but is, instead, necessarily decisive, and sudden, if it is to happen at all). However, Carbon Tracker is hardly unique in being controlled by U.S.-and-allied billionaires, and there are, also, many other ways to employ the gradual approach — an approach which is doomed to fail on this matter. A few other of these delaying-tactics will also be discussed here.
Some environmental organizations recommend instead improving labelling laws and informing consumers on how they can cut their energy-usages (such as here), but even if that works, such changes, in consumers' behaviors, are no more effective against climate-change than would be their using buckets to lower the ocean-level in order to prevent it from overflowing and flooding the land. What's actually needed is a huge jolt to the system itself, immediately. Only systemic thinking can solve such a problem.
Making such a change — outlawing the purchase of stock in, and prohibiting loans to, fossil-fuel extractors — would impact enormously the stock-prices of all fossil fuels corporations throughout the world, even if it's done only in this country. It would quickly force all of the fossil-fuel extractors to eliminate their exploration teams and to increase their dividend payouts, just in order to be able to be "the last man standing" when they do all go out of business — which then would occur fairly soon. Also: it would cause non-fossil-energy stock-prices to soar, and this influx of cash into renewable-energy investing would cause their R&D also to soar, which would increasingly reduce costs of the energy they supply. It would transform the world, fairly quickly, and very systematically. And all of this would happen without taxpayers needing to pay tens or hundreds of trillions of dollars, or for governments to sign onto any new treaties. And if additional nations copy that first one, then the crash in market-values of all fossil-fuels corporations will be even faster, and even steeper.
As regards existing bonds and other debt-obligations from fossil-fuels extractors, each such corporation would need to establish its own policies regarding whether or not, and if so then how, to honor those obligations, since there would no longer be a market for them. Ending the market would not be equivalent to ending the obligations. The law would nullify the obligations, but the corporation's opting to fulfill those obligations wouldn't be illegal — it would merely be optional.
This would be a taking from individuals who have been investing in what the overwhelming majority of experts on global warming say are investments in a massive crime against future generations, and we are now in an emergency situation, which is more than merely a national emergency, a global one, so that such governmental action would not be merely advisable but urgently necessary and 100% in accord with the public welfare and also in accord with improving distributive justice.
The only way possible in order to avoid getting into the uncontrollable feedback-cycles (feedback-loops) that would set this planet racing toward becoming another Mars is to quickly bring a virtual end to the burning of fossil fuels. That can happen only if fossil fuels become uneconomic. But common methods proposed for doing that, such as by imposing carbon taxes, would hit consumers directly (by adding a tax to what they buy), and thereby turn consumers into advocates for the fossil-fuel industries (advocates on the fossil-fuels-companies' side, favoring elimination of that tax upon their products). In this key respect, such proposals are counterproductive, because they dis-incentivize the public to support opposition to fossil-fuel extraction. Such proposals are therefore politically unacceptable, especially in a democracy, where consumers have powerful political voice at the ballot-box. Any carbon tax would also anger the consuming public against environmentalists. Turning consumers into friends of the fossil-fuels extractors would be bad. What I am proposing is not like that, at all. Investors are a much smaller number of voters than are consumers. Everyone is a consumer, but only a relatively tiny number of people are specifically fossil-fuel investors. To terminate the freedom those investors have to sell their stock, by making illegal for anyone to buy that stock, is the most practicable way to prevent global burnout (if it still can be prevented). This needs to be done right now.
How was slavery ended in the United States? It became illegal for anyone to own slaves — and the way that this was done is that it became illegal for anyone to buy a slave. The same needs to be done now in order to (possibly) avoid runaway global heat-up.
Once it's done, those firms will go out of business. (First, these firms will increase their dividend-payouts to their stockholders while they lay off their explorers, but then they'll cut their other costs, and then they'll fold. But the objective isn't that; it's to make their products uneconomic to produce, market, and sell; and this will do that, even before all of those firms have become eliminated.) All of today's existing economies-of-scale in the fossil-fuels-producing-and-marketing industries will then be gone, and will become replaced by new economies-of-scale that will rise sharply in non-carbon energy, as R&D there will be soaring, while the fossil-fuels producers fade out and fade away.
This is the only realistically possible way to avoid global burnout. It must be done. And even some top executives in fossil-fuels extractors harbor personal hopes that it will be done. For example:
Shell CEO Says Governments, Not Firms, Are Failing on Climate Change
On Monday, 14 October 2019, Reuters headlined "Exclusive: No choice but to invest in oil, Shell CEO says" and reported:
Ben van Beurden expressed concern that some investors could ditch Shell, acknowledging that shares in the company were trading at a discount partly due to "societal risk".
"I am afraid of that, to be honest," he said.
"But I don't think they will flee for the justified concern of stranded assets … (It is) the continued pressure on our sector, in some cases to the point of demonisation, that scares asset managers."
"It is not at a scale that the alarm bells are ringing, but it is an unhealthy trend."
Van Beurden put the onus for achieving a transformation to low-carbon economies on governments.
He didn't suggest any specific policies which governments should take, but he did say "that not enough progress had been made to reach the Paris climate goal of limiting global warming to 'well below' 2 degrees Celsius above pre-industrial levels by the end of the century." Furthermore:
Delaying implementation of the right climate policies could result in "knee-jerk" political responses that might be very disruptive to society, he said. "Let the air out of the balloon as soon as you can before the balloon actually bursts," van Beurden said.
He is, in a sense, trapped, as the head of one of the world's largest fossil-fuel extractors. He doesn't want to be "demonised," but he is professionally answering to — and obligated to serve — investors who are still profiting from destroying the world. Though he acknowledges that consumers cannot initiate the necessary policy-change, and that investors aren't yet; and though he doesn't want government to do anything which "might be very disruptive to society," he does want governments to "Let the air out of the balloon as soon as you can before the balloon actually bursts," and he's therefore contemplating — and is even advising — that governments must do the job now, and not wait around any longer to take the necessary decisive action.
Here's what that type of governmental action would be (and unlike the Paris Climate Agreement, it doesn't require an international consensus — which doesn't actually exist among the nations), and therefore I am asking readers here to give me an endorsement of it, so that I can publicly move forward with pushing for it. Please send the endorsement to the.eric.zuesse@gmail.com, with "ENDORSEMENT" in the Subject line; "Investing in fossil-fuel extractors must be outlawed" as the message; and indicate any appropriate identifiers of yourself that are especially relevant to the matter (so as to impress your Senators, etc.). In addition, after that, push, on your own, by urging your Senators and Representative to draft a law to ban purchases of investments in fossil-fuels extractors.
Why is this the ONLY way? No other proposals can even possibly work:
The "Bridge Fuels" Concept Is a Deceit
The concept of "bridge fuels," such as methane as being a substitute for petroleum, is a propaganda device (another delaying-tactic) by the fossil-fuels industry and its agents, in order to slow the decline of those industries. For example, on 16 November 2019, Oil Price Dot Com headlined "Why Banning Fossil Fuel Investment Is A Huge Mistake", and Cyril Widdershoven, a long-time writer for and consultant to fossil-fuel corporations, argued against an effort by the European Investment Bank to "put more pressure on all parties to phase out gas, oil and coal projects." Widdershoven's argument is that "experts seem to agree that the best way to target lower CO2 emissions in the EU is to substitute oil and coal power generation in Eastern Europe with natural gas." He says, "Even in the most optimistic projections, renewable energy options, such as wind or solar, are not going to be able to counter the need for power generation capacity. If the EIB blocks a soft energy transition via natural gas, the Paris Agreement will almost certainly fail."
The unstated "experts" that Widdershoven cited are, like himself, hirees of the fossil-fuels industries. Furthermore, this go-slow approach is already recognized by the IMF and IEA to be doomed to fail at avoiding global burnout.
Furthermore — and this is perhaps the most important fact of all — government-support has largely been responsible for the success of fossil-fuel corporations (especially now for natural gas), and, if fully replaced by government-support going instead to non-fossil-fuel corporations, there will then be a skyrocketing increase in R&D in those non-fossil-fuel technologies, which skyrocketing R&D, there, is desperately needed, if any realistic hope is to exist, at all, of avoiding global burn-out.
So, to each reader of this, I ask: If this is not what you propose, then what do you propose? Your endorsement is therefore requested. Please send the endorsement to the.eric.zuesse@gmail.com, with "ENDORSEMENT" in the Subject line; "Investing in fossil-fuel extractors must be outlawed" as the message; and indicate any appropriate identifiers of yourself. I shall then try, again, but this time with emails that will have all of those signatories, not merely myself, as the person who is requesting action (or at least requesting the person's reasons for continued inaction). And keep on pushing for this, on your own, in any way you can.
Sincerely,
Eric Zuesse
P.S. In January, I had sent this (the above emailed letter) to (and never received any answer from any of) the:
Dear EU Climate Commissioners:
Re: He [Timmermans] said right wing countries like Canada, the USA and Brazil were preventing the EU from reiterating the Paris Agreement requirements in the COP conclusions.
What is needed is a method which (unlike international agreement on carbon-trading credits) won't require agreement among nations, which are too corrupt to take the necessary collective action to avert catastrophe. Here's the solution which could be implemented by, say, the EU, or even just by Germany, or just by India, or just by China, alone, if not by any of the far-right countries (such as U.S. and Brazil), which action, taken by any one of them, would create the necessary cascading-effect among all nations, that could transform the world and perhaps save the future (and please do follow closely the argument here, and click onto any link here wherever you might have any questions, because this is a truly new idea, and every part of it is fully documented here):
[That message was then followed by the letter that's printed above it here, and no one responded to it.]
Author's note: first posted at Strategic Culture