Life and travel in a new normality
Weary of the COVID-19 epidemic and feeling the pinch of significant financial losses during the months of the coronavirus crisis, the world is in a hurry to open borders, restart air traffic and resume tourist travel without even waiting for the pandemic to fizzle out. Simultaneously, many countries are doubling down on developing and testing vaccines and drugs against this dangerous scourge. Many heads of state hope that once this pandemic is over, everything will return to normal. Will it really? Will we have to live in a changed reality?
… Many scientists, physicians, experts and politicians around the world are trying to find answers to these questions. Many researchers believe that international tourism, which until recently had been on the rise, was among the economic sectors hardest hit by the pandemic. It is no secret that many small, and not so small countries now live off inbound tourism. According to experts, this year the tour industry as a whole may lose up to $3.3 trillion and a huge number of jobs. Small wonder, therefore, that after three months of isolation and border closures, the industry just can't wait to get back into business and make up for the lost time. It is against this backdrop that the World Tourism Organization (UNWTO) is publishing new data about the impact of the COVID-19 pandemic on this popular sector.
UNWTO analysts emphasize the need for responsibility, safety and protection of tourists when travel restrictions are lifted, and reiterate the need for a strong commitment to supporting tourism as an important driver of a global economic recovery.
While in some parts of the world, above all in Europe and America, tourism, domestic as well as international, is now resuming, many travel restrictions still remain. Fully aware of this, the UNWTO has reiterated its call on governments and international organizations to support tourism, a lifeline for millions and the backbone of the economy. Measures being implemented to this effect by governments include a gradual lifting of restrictions, creation of tourist corridors, resumption of some international flights, and improvement of safety and hygiene protocols.
The World Travel and Tourism Council (WTTC) is urging tour industries around the globe to mandate the use of face masks as protection against the spread of the COVID-19 infection. Moreover, such safety measures will have to be applied for quite some time. In addition, the WTTC recently released new guidelines for safe and hassle-free travel, including testing and monitoring, frequent hand washing, the use of hand sanitizers, social distancing and more.
Responsible Travel Guidelines have been developed for the entire global travel and tourism sector focusing on measures to safely steer business to car rental companies, airports, tour operators, sightseeing attractions, etc.
European media, meanwhile, continues to report paradoxical cases in the countries of Ibero-America. For example, Spanish newspapers write about Barcelona's historic Liceu Opera opening for its first concert after months of lockdown. However, instead of playing to an audience filled with art-loving VIPs, the UceLi string quartet serenaded a leafy audience of 2,292 plants. The "Concert for the Bio-Public" conceived by conceptual artist Eugenio Ampudia marked the theater's reopening to the public after Spain ended its state of emergency in June. The well-educated, albeit disturbingly silent audience, that featured a variety of plants, including fig trees and palms, brought in by local nurseries, enjoyed the performance of Giacomo Puccini's Crisantemi before being handed over tolocal health workers "in recognition of their dedication to the pandemic." The concert was broadcast live on the theater's website.
Recent polls in Spain show that more than 65 percent of the country's citizens will spend their vacations at home. According to a survey conducted by the Spanish government's Center for Sociological Research, most Spaniards are not going on vacation this summer, and only one in ten plans to go abroad. After the coronavirus pandemic, 65.7 percent of respondents said they ruled out going on vacation, and seven percent were undecided. Of the meager 27.2 percent who intend to go on vacation, over 90 percent will opt for domestic destinations, and only six percent would like to go abroad. Spain, one of the countries hardest hit by the pandemic with more than 28,000 deaths, is opening its borders to almost everyone in the European Union.
However, representatives of Spain's tour business, which accounts for 12 percent of the country's GDP, fear that in the event or a new coronavirus outbreak their clients could become infected or get stranded in a foreign country. Meanwhile, people in some countries already feel the psychological impact of the pandemic, with studies showing that those who survived the quarantine now value their work and personal space more than before. Going to work reflects a certain degree of harmony in one's life, when someone does not feel alone, left one-on-one with everyday home routine. Not to mention the importance of earning money, of course. As for personal space, people have learned to enjoy being alone, reading a book, writing poems, whatever. Not so when there are several people sharing a small apartment and having to give up some of their habits and hobbies. People get tired of each other. In April-May, many complained about family problems and divorces, but psychologists say that the number of such complaints has been going down and that the need to maintain social distancing has taught people to build personal boundaries – a habit, which in some countries was seriously weakened during the times of collectivism. The modern generation has also learned a lot about viruses and infections, hygiene and sanitation. And, of course, after months of forced self-isolation, many people now prefer to promenade and travel more than they did before.
Experts say that the worldwide slogan "We Will Travel Again" contains not only a promise to return to normal life, but also a commitment to rebuild a sector faced with the need to resist, rethink and adapt to new market demands and make sure that tourists always feel safe wherever they go.
The prominent Spanish tour business expert, journalist and publisher José Carlos de Santiago recently saw "the light at the end of the tunnel." In an article, published in his magazine Excelencias, referring to the end of the coronavirus pandemic and the resumption of tourism activities in the world, he writes that recent global research gives a reason for cautious optimism, not only in Europe where the pandemic curve begins to go down, and more decisive measures are taken to contain the spread of infection. In the Americas, the Caribbean islands are opening their borders to international tourism: Antigua and Barbuda, Aruba, Montego Bay have courageously reopened to international visitors and North American planes are already landing there in compliance with strict COVID-19 health regulations. New standards include sanitary controls, travelers are checked before flying, the use of digital technologies has been expanded, additional disinfection is done both inside airports and on the planes, payment for tickets and services are made with credit cards and when with cash, then with the mandatory use of face masks. José Carlos de Santiago adds, however, that according to World Tourism Organization experts, the first signs of recovery will not be felt before the last quarter of 2020, and underscores the need to move towards more sustainable tourism in economic, social and environmental aspects. The road to recovery is just beginning, and as the light at the end of the tunnel is getting closer, many questions still remain, the journalist concludes.
Caribbean News Digital online newspaper on tourism has published a list of nine major short- and long-term changes that the tour industry will go through in the wake of the new coronavirus pandemic.
Thus, when they reopen, the theme parks, museums and other highlights that usually attract a great number of people will deal with smaller and more controlled crowds. The museums will also try to make sure that visitors feel safe and are properly separated from each other. The requirement for wearing face masks may also remain, and antiviral cleaning will be carried out throughout the day.
Airlines already require that passengers and personnel all wear face masks, refuse to serve food and drinks during flights, and increase the frequency of cleaning. Some are now asking travelers to fill out medical questionnaires, and check passengers' temperature, but federal authorities are taking additional steps to get this done.
In a recently released guide, the International Civil Aviation Organization (ICAO) outlines a list of new regulations. Airports are also changing their modus operandi and may revise some rules for the passengers' movement in and around the terminals. When travel resumes in many countries, the initial focus will be on domestic tourism. As for international tourism, much depends on the situation with the epidemic in each country. While airlines may believe that they charge passengers for everything, from seat selection to baggage check-in, in fact, deregulation has reduced the cost of one mile of flight, making international travel more affordable than ever before. Some travelers fear, however, that due to the pandemic the airlines may reduce the number of passengers flying overseas, thus jacking up the cost of other international routes.
Since the big problems caused by the COVID-19 epidemic arose in mid-March 2020, there are two main questions that have been dogging the cruise industry: when will ships return to sea with passengers? And what will cruise tourism look like in the future?
One thing is clear: it will take some time before cruise ships return to sea. When they do, they will hardly be as full of passengers as they were before the pandemic struck.
Temperature tests are likely to become routine. The construction of new cruise ships will almost certainly be delayed and travel routes may temporarily change.
Some major cruise operators recently announced that, among other measures, they are going to replace air conditioners on their cruise ships with so-called "medical grade air filters," introduce contact-free temperature control for passengers and increase the frequency of cleaning all areas.
Temperature control will become mandatory, self-service buffets will close, and the number of seats on tourist buses during coast-side excursions will be reduced. What remains unclear, however, is how many people will be willing to go sailing again, given the number of victims of the virus worldwide and high-profile outbreaks on ships. But cruise ship executives are still optimistic about their prospects for 2021.
A revised cleaning procedure will bring an important change to the vacation rental market, with the coronavirus pandemic having redefined the very notion of cleanliness and health care for tourists. Some experts believe that this new focus on healthy travel will be expanded in the future. Many cafes and restaurants are expected to be closed for economic reasons, and the comeback of domestic and international tourism will certainly play an important role in the reopening of restaurants, especially in big cities and capitals worldwide. The same with hotels, whose success will likewise depend on the quality of their sanitary provisions. Their clients should expect more frequent cleaning, cleaner rooms, hand sanitizers galore and fewer contacts with employees as hotels are encouraging people to check in online and use their cellphones as room keys. Some guidelines instruct room service staff not to enter suites while the occupant is inside, unless expressly invited to do so. All these precautions will undoubtedly spoil the hospitable atmosphere that the hotels promise their guests.
Meanwhile, countries are in a hurry to start restoring domestic and international tourism and improve their relations with the outside world. And while more cautious experts wonder "how are we going to live in a new normality?", the World Health Organization (WHO) recently reported a new uptick in coronavirus infections in Europe and a catastrophic situation in the US, Brazil, India and dozens of other countries.
If this process is not stopped, it will once again push the European countries' health systems "to the brink of the abyss," the WHO warns. According to Latin American media reports, Argentina's business sector would welcome the adoption of the National Emergency Tourism Law, which would offer it a wide range of benefits. According to the new law, due to the emergency situation in tourism, within a year from the end of social isolation measures, payment by the government of 50 percent of wages will also cover small and medium-sized tour operators until October this year, they will enjoy nationwide tax deferrals until December 31, 2020, be exempt from paying tax on debits and credits, provided with zero-interest loans for the purchase of medical equipment and technology related to COVID-19. The new legislation will also halve the hotels' VAT payments by March 2021 (applies only to residents of Argentina) and provide subsidies for tour guides, equivalent to the minimum wage through October 2020…
…The three main problems that the tour industry may face in the future are economic one, a lack of customer confidence and tough competition. All of this creates uncertainty for the end consumer, and this is where communication must come into play and restore consumer trust. In other words, the press, all media outlets are responsible for restoring our life in a new normality. Truthful and objective information is what will help the world community to cope with the pandemic and achieve its goals. "We need lots of accurate information to inspire consumer confidence," experts say.
How is Russia opening to the world? The ban on the entry of foreign nationals expires on July 31, 2020. The restrictions do not apply to Russian citizens leaving the country: it was officially reported that persons with dual citizenship, a residence permit, as well as holders of special categories of visas (for medical treatment and work), had already been able to leave the country. According to media reports, even Foreign Minister Sergey Lavrov does not know when the borders will open for everyone. In a recent media interview, he said that the ministry will be bringing the government up to speed in real time on the epidemiological situation abroad and on exactly which countries are opening to the outside world and how.
… Anyone, who is guided by the saying "God helps him who helps himself," will certainly take all necessary precautions both in everyday life and while traveling in the new normality. Therefore, we advise our readers to keep in mind the recommendations listed above, which will help avoid many troubles, and maybe even save their lives.
Notes:
What do experts advise COVID-19 patients to eat? This is the question ordinary people often ask scientists and seasoned nutritionists. Scientists in different countries are researching this issue. In Germany, they recently found that cabbage can be helpful in cases of suspected coronavirus infection. They have also determined that different varieties of cabbage are popular in countries with low death rates from coronavirus. For example, in Germany and South Korea, the number of fatalities from COVID-19 was significantly lower. It is noted that cabbage contains substances that prevent a severe course of the disease. For example, sauerkraut contains antioxidants that enhance the body's defense against pathogens. Earlier, Spanish nutritionist Alejandro Canovas and head of the Spanish Society of Pulmonology and Thoracic Surgery (SEPAR) Eusebi Chiner named products that help protect the lungs from coronavirus. According to Canovas, eggs, whole rice, sea fish and walnuts can help strengthen the respiratory system. Chiner explained that when the lung condition worsens, the body's need for protein increases. He added that eggs contain fat-soluble vitamins such as vitamin A and high-quality proteins.
From our partner International Affairs
Prevent gender-based violence in humanitarian emergencies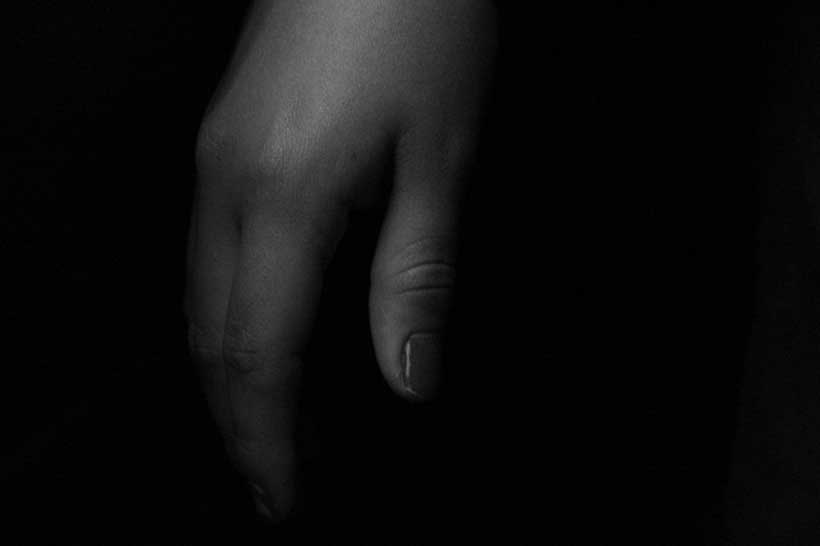 Top UN officials met in the margins of the 76th General Assembly on Thursday, with a strong call to action to stamp out gender-based violence (GBV), amid a rise in forced displacement and other humanitarian emergencies around the globe.
GBV includes acts that inflict physical, sexual or mental harm – or other forms of suffering, coercion and limits on personal freedoms – and has "long-term consequences on the sexual, physical and psychological health of survivors", according to the UN's sexual and reproductive health agency (UNFPA).
These are being driven increasingly by conflict, climate change, famine and insecurity, heightening vulnerabilities for girls and women.
'Willingness to act'
UNFPA Executive Director Natalia Kanem told the meeting on Localizing GBV in humanitarian crises, that peace, justice and dignity are the "birthright of every woman and girl".
She spoke of the agency's "clear and ambitious" 2021-2025 Roadmap, which reflects a shared vision and underscored the need to create new pathways to ensure those rights.
Emphasizing the need for accountability "to ourselves and each other", Ms. Kanem said that as the lead UN agency on the issue, "UNFPA is committed to standing strong".
She said there was a strong will to act, "to do something about gender-based violence", she added, stressing the importance of putting the voices of women "at the heart of what we do"
Ms. Kanem pledged to funnel 43 per cent of UNFPA's humanitarian funding to national and local women's organizations, saying "now more than ever, they need us".
Afghanistan: 'Important reminder'
Emergency Relief Coordinator Martin Griffiths called the situation in Afghanistan "an important reminder of the primary vulnerability of women and girls in crises".
He highlighted the vital role of women-led local communities, pointing out that they act as first responders to crisis.
Recalling a recent trip to Ethiopia, where he heard first-hand accounts of the traumas suffered by women in Tigray, he said that it was the local communities who first responded to the atrocities, which underscores the "absolute importance" of listening to women, protecting women and girls, and "protecting local communities to do what they naturally want to do".
The protection of women is one of the least-funded parts of the humanitarian programme, Mr. Griffiths said.
Getting the word out
Henrietta Fore, Executive Director of the UN Children's Fund (UNICEF), said to deliver on "the ambitious call to action", it is important to "get the word out" to the girls and women on the ground about the services available.
"This has not been clear at all", Ms. Fore stated.
She spoke of the UNICEF report We Must Do Better, which provides a global feminist assessment of the experiences of women and girls, and the organizations they lead, during the COVID-19 pandemic.
The report highlighted that the needs of women and girls are either ignored or treated as an afterthought; and that despite being on the front lines of humanitarian crises, women are not taken seriously enough.
And although the demand for GBV services has increased during COVID, the resources have not, said Ms. Fore, calling for greater support for local women's groups, including financially.
Bureaucratizing assistance
Fighting GBV is an important priority for the UN refugee agency (UNHCR), High Commissioner Filippo Grandi assured participants, especially in situations of forced displacements, which are "rife" with opportunities.
He acknowledged that during humanitarian crises as everyone is moving quickly, too often the critical role of local women's organizations are overlooked.
The top UNHCR official said that providing "substantive, flexible, direct and rapid" resources to women-led, community-based organizations without undue red tape is "one of the most important" ways to empower them.
He conceded however, "this is a difficult call" as humanitarian funding is follow the trend of being "bureaucratized".
The Death News of Sidharth Shukla: In the remembrance of Sidnaaz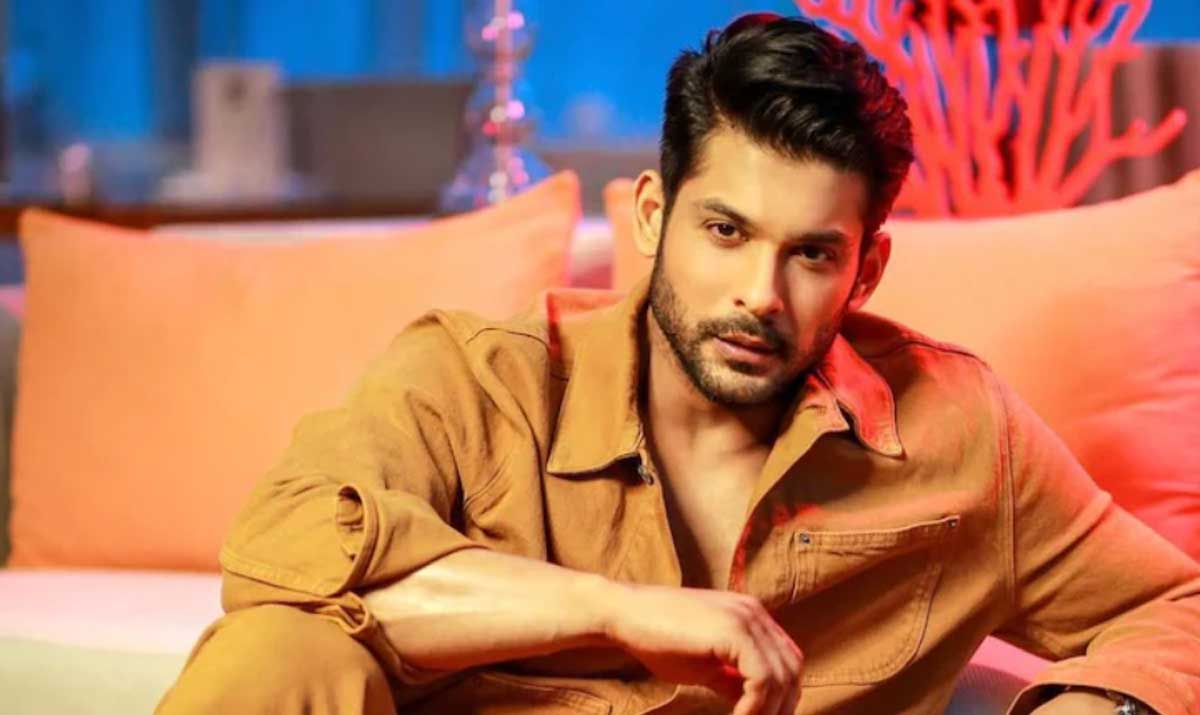 For most individuals, the death news of Sidharth Shukla seems implausible. Sidharth Shukla, popular actor, and 13 winner Bigg Boss died on Thursday 2 September suffering a severe cardiac arrest at Cooper Hospital in Mumbai. Actor Sidharth constantly challenged the odds in his profession. For many in the TV and movie sector, it is a last-ditch and sometimes fruitless effort to stop a slide into irrelevance in the popular reality program Bigg Boss. But Shukla was the household name that became a feather reality TV sensation for himself who won the 13th show edition in 2019. For the first time, Shukla entered the television limelight, working on BalikaVadhu (2012), in which he tried the part of District Collector Shivraj Shekhar. Shukla portrayed the character throughout the space of three years and won several accolades. A few whiles later, in Humpty Sharma Ki Dulhania (2014), he was reputed to a costar, once again receiving acclaim. Born and reared up in Mumbai, Shukla began as a model by taking a position as a leader in the Manhunt and Mega model Gladrags contests and then starred in Bajaj and ICICI Banking television commercial campaigns. Shortly thereafter, he premiered on Babul Ka Aangann Chootey Na, followed by a range of dramatic TV shows such as CID and Aahat, which include criminal dramas. In 2016 Khatron Ke Khiladi won Fear Factor as well. Shukla has also been a popular television host with such series as Savdhaan India and the Got Talent 6 of India. His death caused a shock to the television and film industries.
Police authorities in Mumbai claimed that at around 9 a.m. before death, Shukla complained about cardiac pressure in his home in Oshivara, Mumbai. At that time, his sister, his mother, and brother-in-law were in the house. A physician who came to the house found that he was pulseless. "The family went to Dr. RN Cooper hospital and requested an ambulance. They reached about 9.45 am and before admission he had been proclaimed dead." The Forensic department leader, Dr. R Sukhdev, verified that on Thursday morning, Shukla was brought dead. The afternoon postmortem exam was performed. No external damage on his body was detected before the autopsy by physicians and police. The Dean of Dr. RN Cooper Hospital, Dr. Sailesh Mohite, refused to comment on the autopsy findings.
Many Celebertities Condolences
"Siddharth, gone too soon. You'll be missed…" said Actor Salman Khan, who gave him the trophy of Bigg Boss. Kapil Sharma TV comedy host tweeted, "Oh god, it is truly shocking, my condolences to the family, and prayers for the the departed soul" Several TV and film fraternity members, like Rajkummar Rao, came to Mumbai to pay their final honors in Shukla Residence. On Friday his last rites will be conducted.
Shehnaaz Gill on Sidharth Shukla death
Sources close to the actor and individuals who went to his house and told Sidharth Shukla's family that Shehnaaz is in a condition of shock and cannot cope with his loss today. Source further stated Shehnaaz was deeply impacted by the untimely death of the Balika Vadhu actor. Shehnaaz was very near to Sidharth, and she frequently publicly demonstrated her affection for him. Her compassion and caring for him never shied away. She said she was even in love with him openly. Fans liked their duo much after BB 13, and invented their moniker with affection, Sidnaaz. In two recent programs, Back-to-Back Bigg Boss OTT and Dances Deewane 3, the reported couple had featured.
Sidharth Shukla breathed his last in Shehnaaz Gill's arms
Sidharth was still complaining of discomfort, and Shehnaaz and his mother begged him to relax. Sidharth was unable to sleep, on the other hand; thus Shehnaaz was requested to remain with him and pat on his back. Sidharth lay on the lap of Shehnhaaz at 1:00 a.m., and the latter walked away gently. She slept, too, and when she woke up at 7am, she found Sidharth sleeping in the same position without moving, and he didn't stir when she tried to wake him up. From the 12th story to the fifth level, where his family resided, Shehnaaz was terrified and hurried. She notified Sidharth's sister and phoned their doctor of the family, who told Sidharth that he hadn't been there anymore.
Ye 'Dil' hai Muskil
Why are young people suffering from heart attacks? The death of Siddharth Shukla, 40 years old, has stunned everyone. Initial stories indicating that a heart attack is the reason for Thursday's death were killed, along with the big boss winner Season-13. In recent times, heart disease has been a worry for health professionals among young Indian people. The question is why in very young age groups in India there has been an increase in cardiac attack.
Concluding Remarks
The greatest way I can escape the trap of thinking that you have anything to lose is to remember that you will die. No excuse to not follow your heart. Nobody wants to die. Nobody wants to die. Such people don't even want to die to go to paradise to get there. And yet death is our common destination. Nobody has ever avoided it and this is why death is perhaps the finest invention of existence. Life is the agent of transformation. The old one is clearing way for the new one.
Death is, however tragic, probably God's most beautiful creation. Death is merely another trip; birth and life will never take place without death. It's unavoidable to lose somebody. Bill Watterson, the creator of Calvin and Hobbes, illustrates this wonders: Death is transitory and the meaning of life and death. Death is temporary. Death is a normal part of life, we have to realize. Death gives life its full significance. Let life be like summer flowers, let life be lovely and death be like fall leaves. But would it not be much easier to face our own mortality, rather than being unhappy, knowing that our life has been fully and without regret? Even if we don't want to go to die, it's just as unavoidable for the sun at night. In conclusion, when your time comes, you don't have to die happy but you need to die satisfied, since from start to finish you have lived your life.
4.1 billion lack social safety net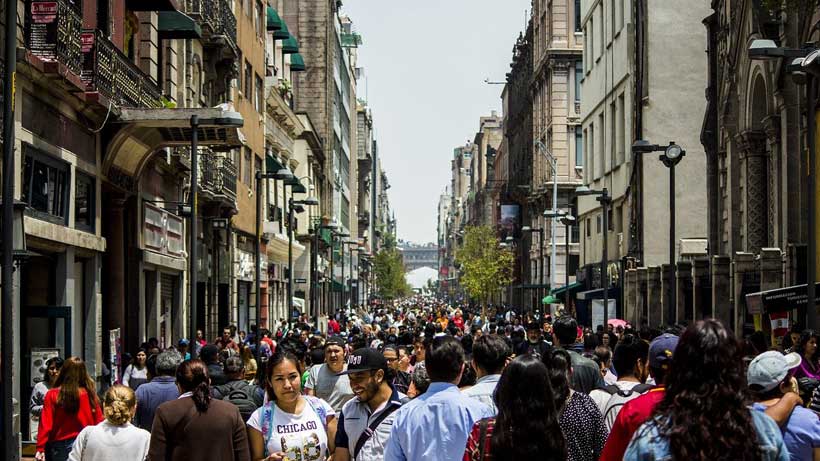 More than four billion people live without any welfare protection today to cushion them from crisis, the UN International Labour Organization (ILO) said on Wednesday, while highlighting how the COVID-19 crisis has pushed up government spending by some 30 per cent.
Leading the call for countries to extend social safety nets far more widely than they do now, ILO Director-General Guy Ryder insisted that such a move would help future-proof workers and businesses in the face of new challenges.
"This is a pivotal moment to harness the pandemic response to build a new generation of rights-based social protection systems," said Mr. Ryder.
"These can cushion people from future crises and give workers and businesses the security to tackle the multiple transitions ahead with confidence and with hope. We must recognize that effective and comprehensive social protection is not just essential for social justice and decent work but for creating a sustainable and resilient future too."
In a new report the UN body acknowledged that the COVID-19 crisis had led to greater social protections worldwide, albeit mainly in wealthy countries.
It noted that only 47 per cent of the global population are covered by at least one social protection benefit, while only one in four children has access to national welfare safety nets.
Newborns' needs unmet
Further research indicated that only 45 per cent of women with newborns worldwide receive a cash benefit, while only one in three people with severe disabilities receive a disability benefit.
Coverage of unemployment benefits is even lower, ILO said, with only 18.6 per cent of jobless workers effectively covered globally.
On retirement welfare, the UN body found that although nearly eight in 10 people receive some form of pension, major disparities remain across regions, between rural and urban areas and women and men.
Regional imbalances
The ILO report underscores the significant regional inequalities in social protection.
Europe and Central Asia have the highest rates of coverage, with 84 per cent of people having access to at least one benefit.
Countries in the Americas are also above the global average (64.3 per cent), in stark contrast to welfare roll-out in Asia and the Pacific (44 per cent), the Arab States (40 per cent) and Africa (17.4 per cent).
Highlighting differences in government spending on social protection, ILO said that high-income countries spend 16.4 per cent of national turnover (above the 13 per cent global average, excluding health), while low-income countries budget just 1.1 per cent.
Billions more needed
The UN body noted that since the start of the COVID-19 pandemic, governments have had to increase spending massively to ensure minimum social protection for all, by around 30 per cent.
And it maintained that to guarantee basic social protection coverage, low-income countries would need to invest an additional $77.9 billion per year, lower-middle-income countries an additional $362.9 billion and upper-middle-income countries a further $750.8 billion annually. That's equivalent to 15.9 per cent, 5.1 per cent and 3.1 per cent of their GDP, respectively.
"There is an enormous push for countries to move to fiscal consolidation, after the massive public expenditure of their crisis response measures, but it would be seriously damaging to cut back on social protection; investment is required here and now," said Shahra Razavi, Director, ILO Social Protection Department.
Underscoring the multiple benefits of social welfare protection, Ms. Razavi insisted that it could promoted "better health and education, greater equality, more sustainable economic systems, better managed migration and the observance of core rights…The benefits of success will reach beyond national borders to benefit us all".