How to enable a sustainable exit from the 'Lockdown' Phase and create greater resilience for society ? This is an existential question not only for countries in the Global South but also for the industrialized economies hard hit by the Pandemic. State power manifested itself in emergency response at the cost of civil rights and liberties whereas an all-of-society effort is needed to tackle the virus in the medium term, with sufficient breathing space for economic activities, and informed discussion for citizens. It is possible to envisage civic empowerment and education strategies which also capitalize on digital networks and solutions. The Pandemic is our global learning lab where such resources can be marshalled, and a reappraisal of previous development cooperation models might occur. While multilateralism has taken a serious hit in the response to COVID-19 so far, the damage can be mitigated by soft power cooperation and mutual learning that spans regions and continents.
Countries in the industrialized north have started to relax restrictions and are taking first steps to normalize after successfully flattening the curve of virus infections. Political discussion has started which approaches are most successful in state posture against COVID: the 'mission-driven' interventionist approach or the minority approach of relying on nudges instead of restrictions to convince people of the best interest in prevention, with the UK caught in the middle and a belated response spiral. One thing is certain: the Pandemic has been highly disruptive and the mix of policies and regulations adopted is as diverse as it cuts through all aspects of governance, from the most mundane to the most critical including movement of people and border security.
The epicenter of the Pandemic has shifted from Europe to Latin America, where Brazil is shaping up as a hot spot, due to low testing and under-reporting. In the week of 18 May, the US stopped flight connections to Brazil, where the impact of the virus has been most prominent, especially in Sao Paulo and other population centers as far as the Amazon region. Initial calls and solidarity initiatives were focused on Sub-Saharan Africa, where infection rates remain generally lower but rising in several countries, especially in West Africa (Nigeria, Ghana and Congo/DRC, as well as South Africa). Numbers rose from 26,000 cases to 91,000 cases between 22 April and 19 May 2020 on the continent.
Multilateralism Weakened against COVID-19
As states and governments continue to grapple with the impact of the Pandemic, the multilateral level has been hampered by superpower rivalry between China and the US. Even the recent World Health Assembly (held for the first time as online conference) narrowly avoided fracture over strident US challenges about handling the crisis and suspicions voiced against China where the virus originated. Despite some pragmatic moves to maintain logistics and emergency relief pipelines for developing states, governments are largely left alone to come to terms with the virus impact and restore trust among their populations. For the post-COVID period, experts such as former Australian Prime Minister Kevin Rudd see a risk of "anarchy" developing in the international arena.
Perhaps the notion of leadership by one or two superpowers is no longer even adequate to formulate the response to a new virus which is still imperfectly understood and has caused a Pandemic of large proportions. The deep impact on an interconnected world is beyond the power of a single large country or even a bloc to repair, and it defies accurate prognosis. For assisting the developing nations in dealing with the virus fallout provide stronger emergency relief, the World Trade Conference (UNCTAD) has estimated a $ 2.5 trillion USD package would be required. In view of the resources required for mobilizing the EU reconstruction or for the US revival from the Pandemic, it is not likely that so much additional funding can be provided. Economic damage to the global GDP keeps getting revised upwards since the IMF estimated a 3% fall starting in April 2020 and lasting well into 2021, in a global recession.
Paradigm Shift and Government Role Re-Defined
The EU High Representative for External Affairs Josep Borrell has argued that the new global situation amounts to a fundamental shift, away from the hyper-globalization up until the end of 2019. The EU has also been clearest among international actors for a 'Green Deal' to be built into the reconstruction post-COVID, although the internal debate among EU Member States about financing modalities is far from over.
Consensus is forming about restoring some institutional backbone and competences to public services, especially in the health sector, instead of privatizing and cost-cutting approaches. Yet Big Government as the key enabler and guarantor of peoples' welfare is called in question, at the international level but also in relation to central government powers and regions or federal states (affected by COVID-19 to varying degrees). There is plenty of suspicions about a surveillance state limiting civil freedoms, in the aftermath of lockdowns; few in the West would agree with invasive health monitoring that helped China and Asian countries manage the outbreak, or trade-offs in surveillance, because of the totalitarian misrule in Europe from the 1930s through the 1950s. Instead, democratizing the virus response and local/civic empowerment might be the alternative way forward, with a 'Smart Government' listening, prompting for feedback and nurturing the civil society potentials beyond what is commonly deemed feasible through supporting tech start-ups. We have much to learn from emerging democracies in tackling the virus at local level and technology exists to socialize these insights also in the industrialized countries.
Development Cooperation for Resilience and Social Capital
The COVID-19 emergency is also the hour of generating resilience through social capital and its conscious strengthening and promotion- often maligned as a nice word for influence peddling and corruption. The inter-disciplinary and cross-regional work that is to be done has already been sketched in a recent study of the Mo Ibrahim Foundation on the dimensions of governance engaged in tackling the virus fallout in countries of the Global South. Statistics generation is highlighted in this study but collecting data and achieving data sovereignty for concerned population groups is still to be examined for its full potential.
Returning to Latin America, the current pandemic exacerbates traditional dilemmas of government: approaches of 'Mano Dura' in Central American states versus laissez-faire capitalism in others. Meanwhile, countries such as Colombia and Argentina show multiple digital solutions tried out in view of a new challenge to previous political, security and economic shocks. People-to-people social protection is often kicking in where the pandemic has accentuated income inequalities.
It is not difficult to develop a COVID-19 "Resilience Crash Program" that builds on home-grown initiatives. Participatory data collection via simple online surveys or via Mobile Phones can be promoted and help identify the areas of greatest concern, avoiding pockets of regional/peri-urban exclusion. Women and youth participation would be consciously boosted, including through volunteers, which has also found a good response in Switzerland.
The initial results are a basis for engaging the Social Partners both in the formal and informal sector where advantages exist in Latin America. Listening and learning will help to identify bottlenecks and innovations that can help the productive sector of countries muster resilience and exit durable from the impact of the virus. The behavior change from this process is where government authorities can come in and promote successful initiatives, encourage coalition building, moderate the conflict sensitivity and help to build back better, including in ecologically sustainable formats.
A national inventory of lessons learned can be made available and enrich government response in the industrialized countries- promoting exchange of ideas and people-to people solidarity. At the risk analysis stage for certain affected regions, Brazil has already produced detailed work in late April. Governments stimulating such cooperation to complement traditional sector economic cooperation and relief programs can provide a cost-effective instrument, which might well be financed from a new EU Trust Fund, the Inter-American Development Bank or others. For instance, the EU funding envelope from the 2015 La Valletta Conference (where migration was the dominant concern for 'Emergency Trust Funds',) is ending in late 2020.
We will be able to restore lost international solidarity, and re-connect faster if this Smart Government model is set to work in full respect of human rights and the realization of social and economic rights which many countries have signed up to.
Jerome Polin and New Diplomacy in The Modern Era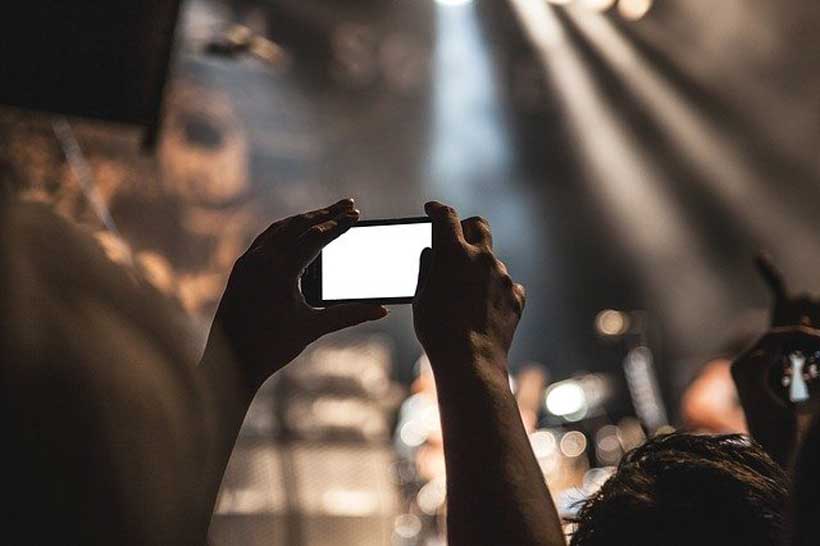 Rooted in the expansion of the two diplomacy pathways, the concept of citizen diplomacy is known as a way for ordinary citizens to contribute in international diplomatic interactions. Citizen diplomacy was born due to Joseph Nye's adoption of the soft power concept and one of the essential diplomacy concepts in the current era of globalization. In the practice of citizen diplomacy, a citizen can promote and engages in interactions that are not only based on politics but also have a role in the broader focus or topic of international diplomacies, such as peace, education, culture, language, culinary, economic cooperation, and so on. The practice of citizen diplomacy is not always tied to the state's interests, but a citizen diplomat can also represent his interests.
In contrast to public diplomacy, non-state citizen diplomacy actors tend to stand alone. This means that these non-state actors are not bound by the participation space provided by the state. Citizen diplomacy actors can voice their opinions, participate, and be responsible for international diplomacy efforts. They—citizen diplomacy actors—can be artists, musicians, YouTubers, speakers, motivators, business people, teachers, students, and ordinary citizens. Meanwhile, Paul Sharp divides the roles of each actor through his activities. The division consists of actors former professional diplomats, actors as representatives of economic interests, actors with roles in changing specific government policies, actors capable of building global awareness to create a new order, and actors acting as autonomous agents—these actors do not represent any party, but himself. By using the concept of the role of a non-state citizen diplomacy actor as an autonomous agent, this paper will explore the practice of diplomacy carried out by an ordinary citizen named Jerome Polin.
Jerome Polin is a young man born in Surabaya on May 2 1998. Five years ago—through his personal YouTube account—Jerome started actively sharing his daily and motivational video blog. Until now, there have been hundreds of videos that he has uploaded on his YouTube channel. Jerome, who is currently known as a YouTuber to many people, is also a Mitsui Bussan scholarship awardee and studied at Waseda University, Japan, with a major in applied mathematics. Since childhood, Jerome has been enthusiastic about participating in math olympiads and strongly desires to study abroad. Thanks to his perseverance and persistent determination, Jerome is now widely known among young people, especially GenZ and Millennials.
Starting his career as a student in Japan made Jerome even more challenged to continue his interest in producing videos. Until now, the number of YouTube subscribers for this young man is 9.5 million subscribers. Through his creative, educational, and entertaining content, Jerome has a desire to provide exclusive benefits to his loyal audience. Jerome's specific content at the beginning was famous for being related to mathematics. Still, now he produces much more diverse video content, such as cultural, culinary, and travel themes. Jerome is also not alone when making videos. He was accompanied by four native Japanese friends named the 'Waseda Boys'. Together with Waseda Boys, Jerome introduced a lot of cultures, food, and the Indonesian language. Not infrequently, they also exchange knowledge about their respective countries.
Currently, Jerome Polin can be classified as an autonomous agent of a non-state actor. Departing from the five roles of non-state citizen diplomacy actor by Paul Sharp, this actor's role is not tied to the interests of other parties or the state. He acts to represent his interests. Jerome can make efforts and international diplomatic interactions related to his status as one of the recipients of the Mitsui Bussan scholarship, which Japan pioneered.
As we know, Indonesia and Japan have gone through unpleasant and tense times due to colonialism decades ago. One of Jerome Polin's content on his youtube channel entitled "August 17th Contest with Japanese Friends! Special for the 76th Indonesian Independence Day, Independence!" showed the enthusiasm of his friends who are Japanese citizens to take part in celebrating the birthday of Indonesia, one of the countries that their country had colonized. Through the content "Ask the Japanese", Jerome also shared information and education about colonialism in the past. In addition, Jerome actively introduces Indonesian food, such as tempeh, pop chicken, nasi padang, fried duck, Indomie, and so on. This, of course, is a form of branding for Indonesian products and culinary specialities in the international arena.
In the last few months, Jerome and Waseda Boys visited Indonesia. They toured several provinces. Jerome introduced the area's culture, traditions, language and social environment. The provinces they visited were Bali, Yogyakarta, Central Java, Jakarta and Papua. Through this visit, Jerome invited his friends to try the unique cuisine of each province. Guess what? The Waseda boys really like Rusa Rica-Rica from Papua! They also try traditional clothes, watch art performances, and make local handicrafts. In fact, The Waseda boys—some of them—are pretty fluent in Indonesian.
Currently, the young man who was born in Surabaya 24 years ago is spreading his wings even more. Activities that can be classified as diplomatic interactions are not only channelled by Jerome through his content, but he has started to build a talent agency business that houses international talent and influencers. He founded Mantappu Corp in 2018 with his older brother, Jehian Sijabat. This talent agency contains content from international creators and influencers who aim to maximize digital communication and digital marketing in the era of globalization. Currently, Mantappu Corp has managed Japanese talents and influencers, such as Erika Ebisawa, Hitomi, Ryoma Otsuka, Takuya Ohsawa, Tomohiro Yamashita, Yuzuke Sakazaki. There is also Jang Hansol, who is a content creator from South Korea. In addition to diverse talents and influencers, Mantappu Corp has collaborated with many large companies from Indonesia to abroad! Thus, the presence of Mantappu Corp is a form of a diplomatic effort to strengthen Indonesia's cooperative relations in the international system.
The presence of non-state actors in international relations allows for different diplomatic practices. The concept of diplomacy can go hand in hand with the convenience of information and communication technology in this era. Like what Jerome Polin did, science and technological advances were used to carry out efforts that were classified as diplomatic interactions. In this case, every non-state actor with the capacity within himself can actively participate in diplomatic exchanges in international relations. They—international relations actors—can represent themselves or other parties and interests. However, the diplomacy carried out, of course, remains focused on common interests.
Celebrity Diplomacy: What prompted Biden to invite the K-pop group BTS?
Recently, President Biden met with the world-renowned K-pop music group BTS. At the White House, they talked about the importance of tackling anti-Asian racism and showing respect for the Asian communities. This was against the backdrop of having a flux of racism incidents in the US.
However, the invitation of the South Korean group raises questions as to the underlying strategy and motives. Logically, President Biden could have sought the same assistance from local Asian American stars who belong to the affected communities, or, e.g., British Asian stars who have similar first-hand experience with the issue. In fact, many celebrities from Hollywood and other fields have already voiced against the rise of the anti-Asian cases. The US government has also taken a number of notable measures, such as introducing the Covid-19 Hate Crimes Act. It can therefore seem a bit puzzling as to why President Biden had to ask for help from foreign citizens – who may be perceived as slightly less representative for the domestic Asian American situation.
The intuitive explanation for the collaboration would be that the US wishes to utilise the overwhelming star power of BTS and the Korean Wave ("Hallyu"). It is not an overstatement to suggest that BTS can potentially be even more appealing and impactful than domestic celebrities to certain specific groups of audience. The BTS holds a few World Guinness Records for their popularity, such as being the music group that has the most followers on Instagram. Moreover, the BTS has demonstrated their capabilities in public diplomacy. They previously appeared as South Korean diplomatic envoys in the UN General Assembly in 2021, where they raised awareness over the UN's Sustainability Development Goals (SDGs). In the UN's YouTube channel, it can be seen that the clip with the highest number of views is the one where BTS appeared.
However, the above explanation does not fully capture the benefits that can be derived from the collaboration. Also, by comparison, having the BTS at the UN easily makes sense because South Korea is part of the UN and has member state responsibility to implement the SDGs.
The better explanation is that President Biden did not only have the domestic racism problems in mind. Rather, his tactic also targeted Asia, especially Southeast Asia. According to some surveys, BTS's fan base comes predominantly from the Asian regions – with India, Indonesia and the Philippines ranking top – which even outnumbers the fans from South Korea and the US. To put this into context, President Biden is very keen on establishing closer relations with the regions, as discerned from recent developments such as the Indo-Pacific Economic Framework (IPEF) and the US-ASEAN Special Summit in May. The collaboration with BTS builds on top of these initiatives, and is a gesture of President Biden showing friendliness, care and solidarity to Asian groups and communities beyond the US border. This form of celebrity diplomacy sends political messages transnationally and directly to the general public, as compared to traditional diplomacy which exchanges at the governments' level.
Besides, the selection of BTS further shows that President Biden is eager to get the attention of young people. By confessing to be a "fan" of BTS, Biden draws himself closer to younger generations. It was surveyed that 50% of BTS fans are below 18 years old, and with another 40% belonging to the 18-29 age group. Getting the support of young people – who generally have high engagement with social media – can easily multiply the local and global reach and impact of any political message.
This highly skilful move connects the US and South Korea together by co-curating this latest addition to the diplomatic arsenal for global good. Ultimately, this strategy sheds positive light on President Biden, showing that he is a leader who is willing to go beyond the borders and explore non-traditional means in order to resolve problems.
Can BRICS Underpin a New World Order?
Amid an unprecedented spike in global geopolitical risks, the world is becoming increasingly aware of the fact that the architecture that underpins the old world order is giving way to a new configuration of international relations and regional blocs. The countries of the Global South are establishing their own institutions, alliances of regional integration, and payment systems, with them turning into a crucial force in the transforming global economy. The largest developing markets, primarily the nations of BRICS, are among the leaders here. In March 2022, Deputy Minister for Foreign Affairs Sergey Ryabkov said that BRICS will form the foundation of a new world order, saying "I think that the BRICS states, totaling almost half of the world's population and accounting for a large chunk of the global GDP, will be among the backbones of the new emerging world order."
However, for the BRICS states to become the foundation of a new world order, the bloc has to offer other countries in the world economy new paradigms of development on a global scale. Such areas in the new economic architecture may include relaunching globalization on a platform of new states and regions, establishing a new institutional system for modernizing nations engaged in the global economy, agreeing on a new reserve currency pool with currencies of developing countries, creating a global development track as an alternative to the one promoted by the West, and forming new regional blocs and platforms to coordinate and develop those blocs.
Virtually all possible global-scale paradigms could be implemented within the broad BRICS+ format that offers BRICS states various options for cooperating with other states in the global economy. Spearheaded by China in 2017, BRICS+ still has to acquire its tangible development outlines in many ways, although some possible models for cooperation within BRICS+ have already been announced by representatives of the BRICS states. China's 2022 BRICS presidency forms a favorable foundation for facilitating BRICS+, with China's representatives having stated that they are considering the options of developing the BRICS+ concept within interactions, among other things, between regional integration alliances of the countries of the Global South.
As regards the idea's implementation, a format that appears most suitable for BRICS+ is an alliance of three pancontinental alliances: the African Union, CELAC (the community of Latin American states), and the SCO/SCO+ in Eurasia. Such an alliance spans the largest possible number of countries across the Global South, while it requires no in-depth and complex economic integration or alignment of economic interactions across all three continents. Such an extended format offers developing countries an opportunity to coordinate interaction on the international stage, advancing the Global South's priority agenda in sustainable development.
This year, we are seeing quite favorable conditions for the emergence of such an extended circle of interactions between developing states: Argentina, currently presiding in CELAC in Latin America, has recently stepped up its efforts to set up interactions with BRICS. Brazil suspending its CELAC involvement in 2020 is a limiting factor, though, but it will mostly likely be temporary. Uzbekistan, now presiding in the SCO throughout 2022, is increasingly involved in integration processes in Eurasia following a period of being closed off. The African Union presidency of 2022 has passed to Senegal, a nation that actively promotes coordination and cooperation of regional integrational alliances and builds tangible interactions with BRICS states, primarily with China.
A platform for interactions between regional integration blocs involving BRICS states could become another track of interaction within BRICS+. Such a platform could include priority projects of regional integration involving BRICS states, such as MERCOSUR, SACU, BIMSTEC, the EAEU, as well as the RCEP or the ASEAN-China Free Trade Area. All these regional blocs could cooperate in coordination, moving toward aligning their standards and creating a more open economic space for trade and investment by BRICS states and their regional partners. It is important to notice that most BRICS states currently choose to shape their foreign policies in the form of regional integration blocs (Russia – the EAEU, Brazil – MERCOSUR, South Africa – the SACU), and, consequently, BRICS+ based on "integration of integrations" is the only possible format for economic integration and for opening markets between BRICS states.
The spirit of multilateralism and of building a new architecture that suits the interests of the entire Global South is important in establishing such platforms. Attempts to base BRICS solely on the narrow national interests could adversely affect the development prospects of BRICS+ as such and of other multilateral initiatives spearheaded by BRICS states. As a new format of interaction between BRICS states, BRICS+ hinges for its success on multimodal interaction formats within BRICS+ that would account for the entire range of national interests and priorities for BRICS states and their regional partners.
Therefore, BRICS+ could shape two tracks for interaction between nations of the Global South: the SCO + the AU + CELAC, the most inclusive one geared toward broad interactions between developing states within international organizations; such a format may possibly reflect predominantly China's vision its Minister for Foreign Affairs Wang Yi announced back in 2017 when he proclaimed BRICS+ to be the most inclusive interaction platform for developing states. A platform for "integration of integrations" between regional economic groups led by BRICS states may become another development track for BRICS+. This format is a better reflection of Russia's BRICS+ concept that Sergey Ryabkov announced in early 2018, "We suggest that our partners consider BRICS+ as a platform for developing what could be termed an 'integration of integrations,'" Ryabkov said. If China's vision of BRICS+ provides the broadest horizontal span of the Global South, Russia's vision of BRICS+ prioritizes the depth and alignment of integrating BRICS states' priority regional projects.
Generally, the number of tracks and formats for interaction between developing countries may be far greater, reflecting the globalizing vision of every BRICS member. In other words, unlike the unipolar approach to integration in developed states, BRICS+ may serve as a foundation for diversifying the models and platforms of development and economic integration. In this regard, in order to develop BRICS+ as part of diversifying development models, it is important for India, Brazil, and South Africa to also present their visions of BRICS+ and of globalization in the Global South and outside it. It is possible that India, Brazil, and South Africa see a more appealing option in expanding the membership in BRICS' New Development Bank by admitting regional partners; this paradigm has been used after Egypt was admitted to the NDB as South Africa's partner in the African Union, Uruguay was admitted as Brazil's partner in MERCOSUR, and Bangladesh as India's partner in BIMSTEC and the South Asian Free Trade Area.
Improving the functioning of BRICS Provisional Monetary Reserves Pool (PMRP) could also be a direction of ramping up international activities of BRICS. Recently, BRICS' PMRP has stepped up coordination with other regional financial organizations (RFOs) within regular consultations the IMF holds with RFOs. At the same time, BRICS' PMRP was significantly less active in its responses to crisis phenomena in BRICS states compared to BRICS' NDB. Another option is considering, as part of BRICS+, the possibility of bolstering BRICS' PMRP's mandate to monitor the macroeconomic situation in BRICS' states, to develop coordinated anti-crisis measures, and to interact with other RFOs from developing states and BRICS states' regional partners. In particular, there could be formed a regular coordination mechanism including BRICS' PMRP, the Eurasian Fund for Stabilization and Development (EFSD), ASEAN's Chiang Mai Initiative and their regional partners (CMIM), and Latin American RFO FLAR. Another area here could be expanding BRICS' PMRP membership by admitting BRICS states' regional partners, including several states admitted to BRICS' NDB.
On the whole, the prospects of transforming the world economy today are tightly bound to coordinating the activities of the largest countries of the Global South, primarily the BRICS states. However, a global restart of global economic development requires a larger interaction format, BRICS+, that will make it possible to engage other developing countries in the process. In this case, the process of reformatting the world economy will become truly inclusive and stable. The "integration of integrations" format involving cooperation between regional integration blocs of the Global South may become an important tool in scaling the global economic transformation. China's 2022 BRICS presidency may give an additional impetus to building platforms for interactions between regional groups of developing states.
Progress achieved by the BRICS nations in moving toward new platforms for cooperation between alliances of developing states may form the foundation of a common cooperation platform for all the states of the Global South. This expanded platform could advance inclusivity and openness in the development of the Global South countries, accelerate dynamics and structuring of the integration processes, could fill the gap and the lacunae on the map of integration processes in the developing world. So far, we can but state that developed countries are far better provided with dynamic and well-structured integration alliances than the countries of the Global South.
From our partner RIAC